You all know that the avocado is extremely healthy and everyone is using it in tons of different ways. Today I'm going to show you how to make your own Effective Avocado Hair Masks That Will Do Wonders For Your Hair. If you need some more homemade healthy remedies, don't miss to see the outstanding coconut oil hair masks and the amazing natural remedies that will make your hair grow faster. They are all amazing!
Rosemary Avocado Coconut Oil Hair Mask
The ingredients that you have to get before you start making this fabulous mask are 2 avocados, 1/4 cup of coconut oil and 20-40 drops of rosemary essential oil. The procedure of making it is super easy and quick. All you have to do it to insert all of the ingredients in a food processor and combine them well together. Apply the mixture evenly on your hair, wait for 20 minutes and then wash it off as you usually wash your hair. This mask will make your hair nice, soft, shiny, will help you fight hair loss and has amazing antibacterial properties.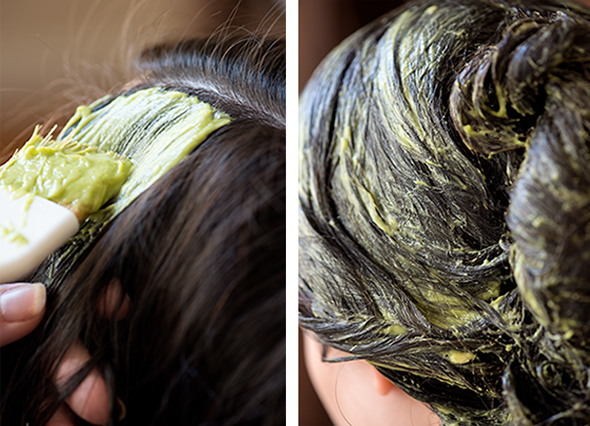 Avocado Hair Mask For Smooth And Shiny Hair
Do you want to have a super shiny hair but you can't seem to find the right recipe that will work for you? Well, this avocado mask will give a extremely glossy look  to your hair, so get an avocado, 1/4 cup of olive oil and 1 tbsp of lemon juice. Put everything in a bowl, give it a good mix and apply it on your hair. You may not like the consistency and the way the mask looks like but you will be impressed with the results, so it's worth it! Keep it on your hair for 20 minutes and then wash it off.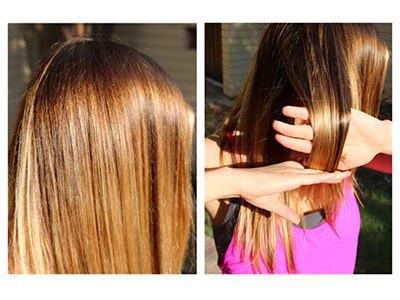 DIY Avocado Hair Mask For Frizzy Hair
Are you constantly having troubles with frizzy hair? If yes, give this mask a try. It will also make your hair grow, repair your damaged hairs and keep your hair healthy. 1 Avocado, 1 Egg White, 1 tbsp Castor oil. 5 drops Rosemary Essential Oil, and 5 drops Sage Essential Oil are the necessary ingredients to make the mask on your own at home. Blend the ingredients until they form a creamy consistency and then apply it to clean hair. Wear a hair cup to keep the moist and then wash your hair after half an hour.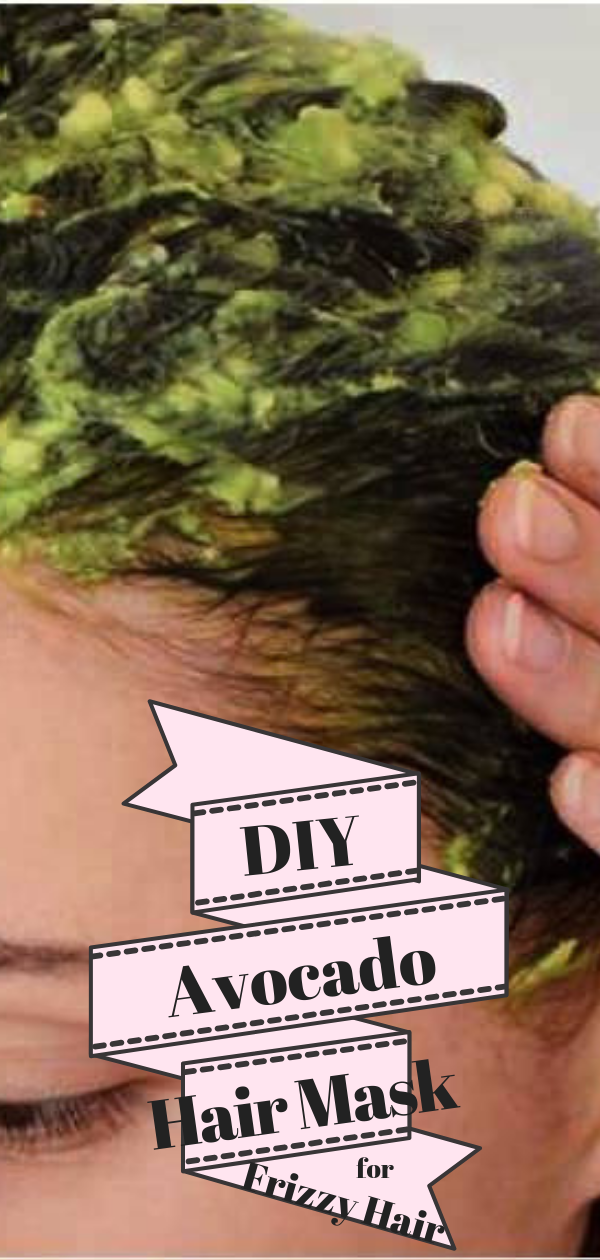 DIY Avocado Hair Mask For Dry Hair
To make this awesome hair mask for dry hair you are going to need an avocado, coconut oil and vitamin E oil. Blend them all together, apply the mixture on dry hair, keep it on for 30 minutes and make sure you massage it in circular motions. At the end just wash it and condition it as usual.