You have probably already noticed that the two pieces evening dresses are making waves in the fashion industry and we are seeing them more and more on the red carpets, proms, weddings, gala nights and lots of other formal events. If you are about to attend a formal event yourselves then the two piece dress is the perfect choice for you. It will make you feel unique, glamorous and super stylish, so it's time to skip the traditional gowns and go for something more modern and in trend this time. The Fancy Two-Piece Evening Gowns That Will Put You In The Center Of Attention are a great way to go glam and make a statement! With these dresses you have to be extremely careful how much skin you are going to expose and whether it's appropriate for the occasion. The photos below will give you some ideas and you will get a clear picture of the way you want to look, so scroll down and get inspired. There are different designs out there that will match different ages, so make sure you pick the one that will make you look stunning!
If you are about to celebrate prom, here's a design that is suitable for you. The floral design of the skirt will work great for the occasion and you will not look too serious and old in the dress.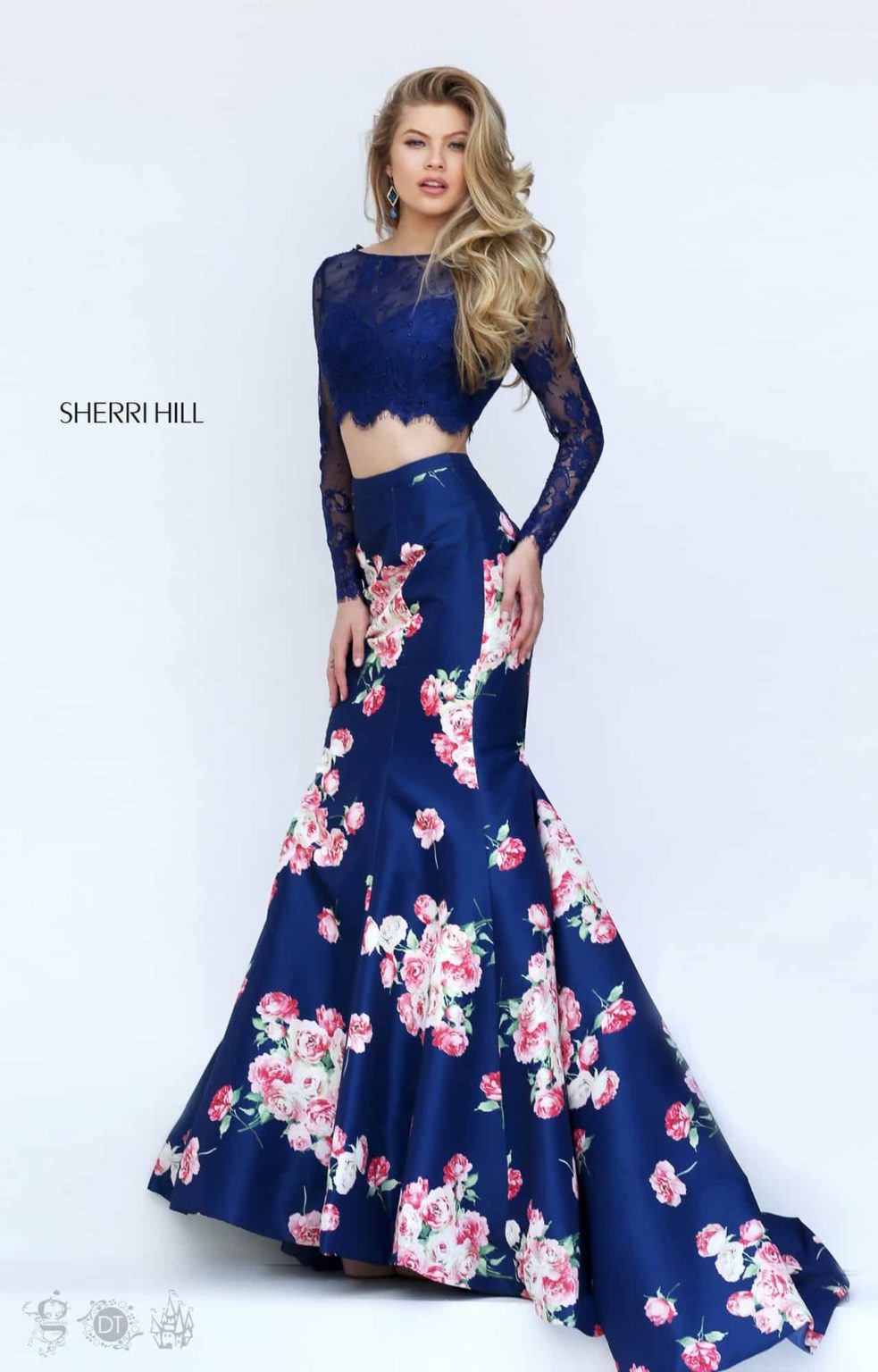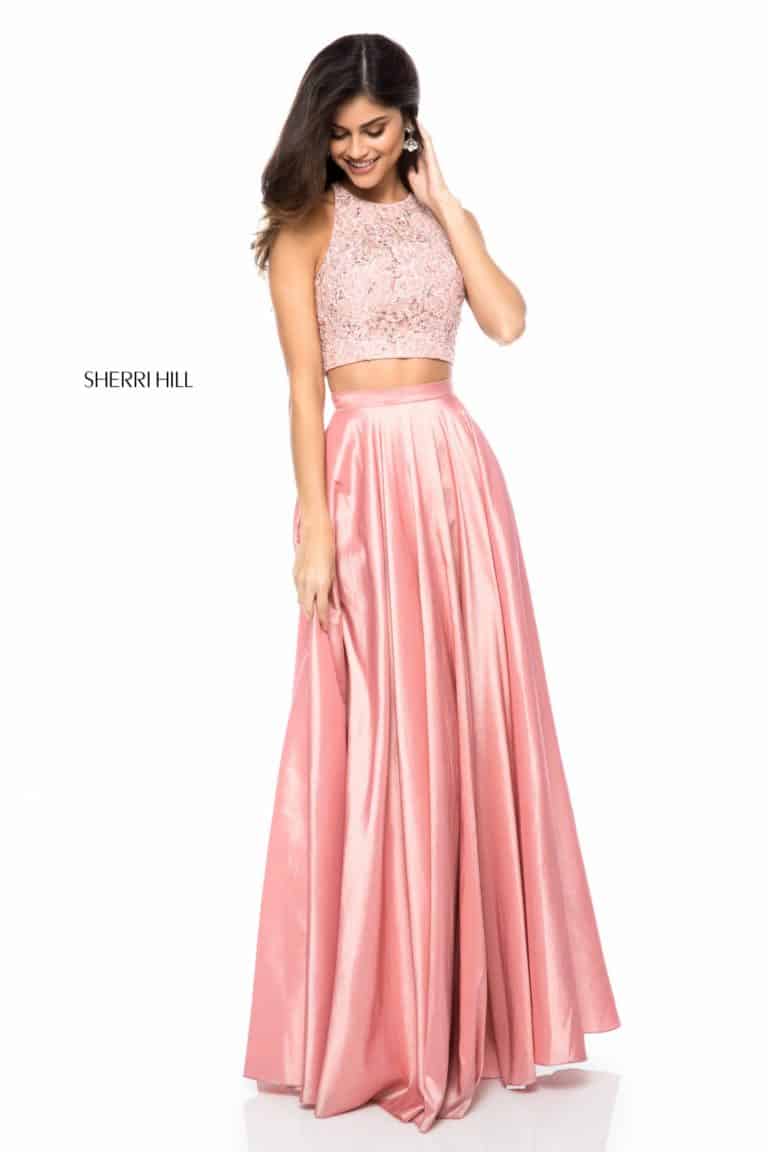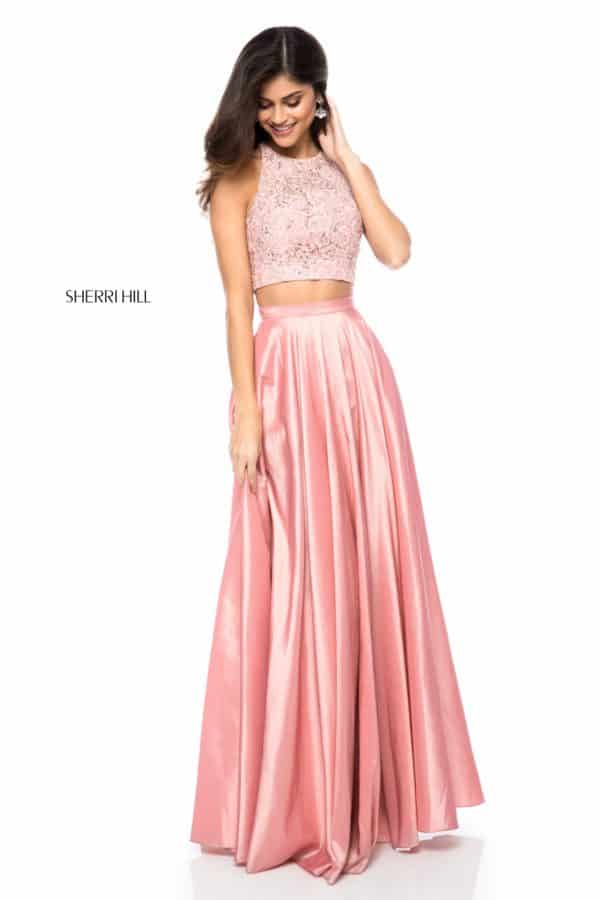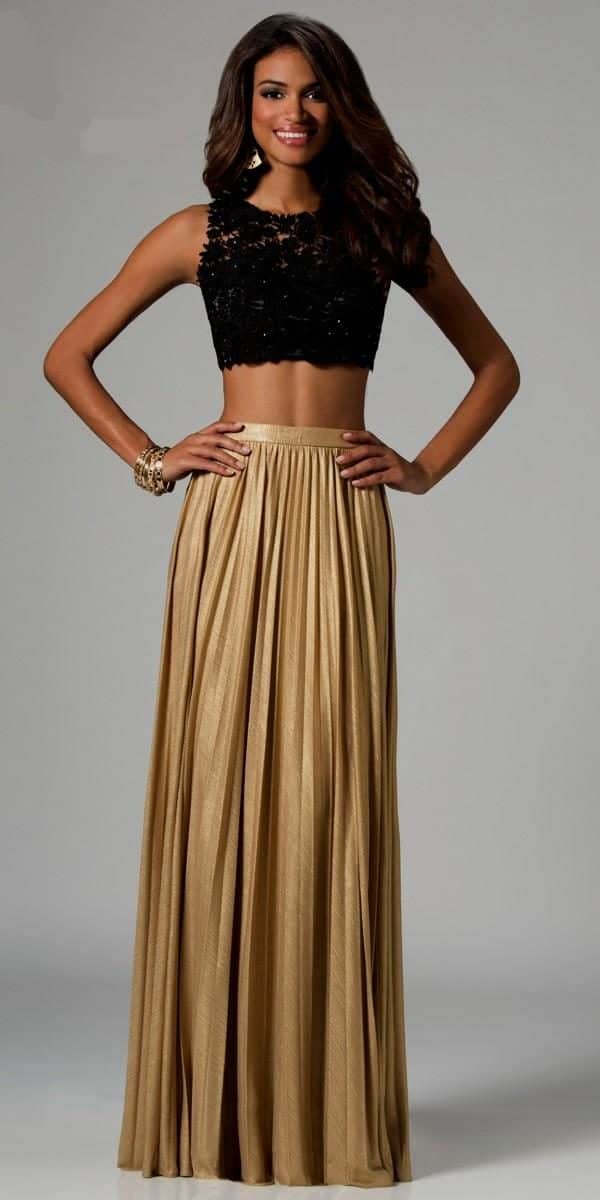 There are tons of materials and fabrics that you can choose from when it comes to designing this types of dress, so you have to keep in mind the formality of the event when you are choosing them.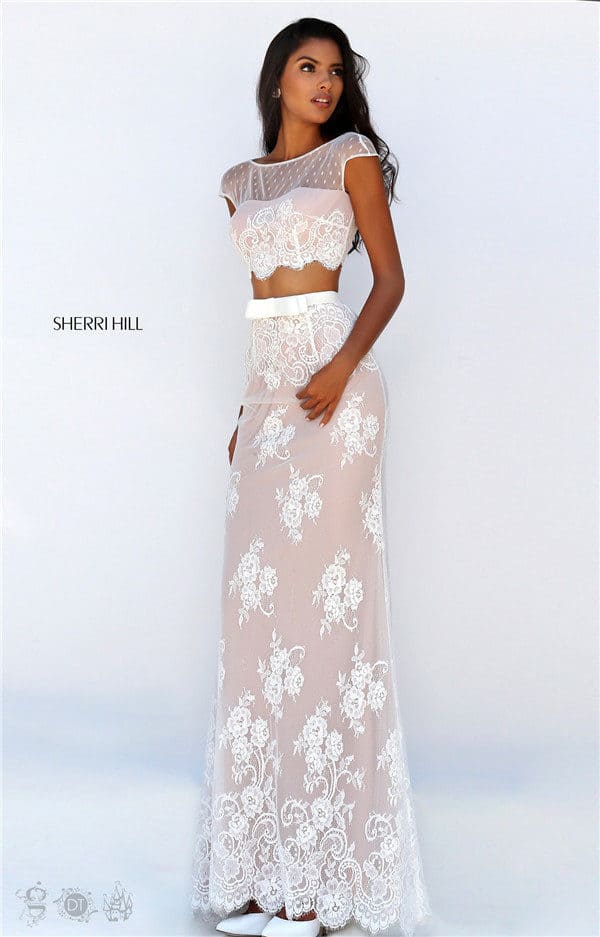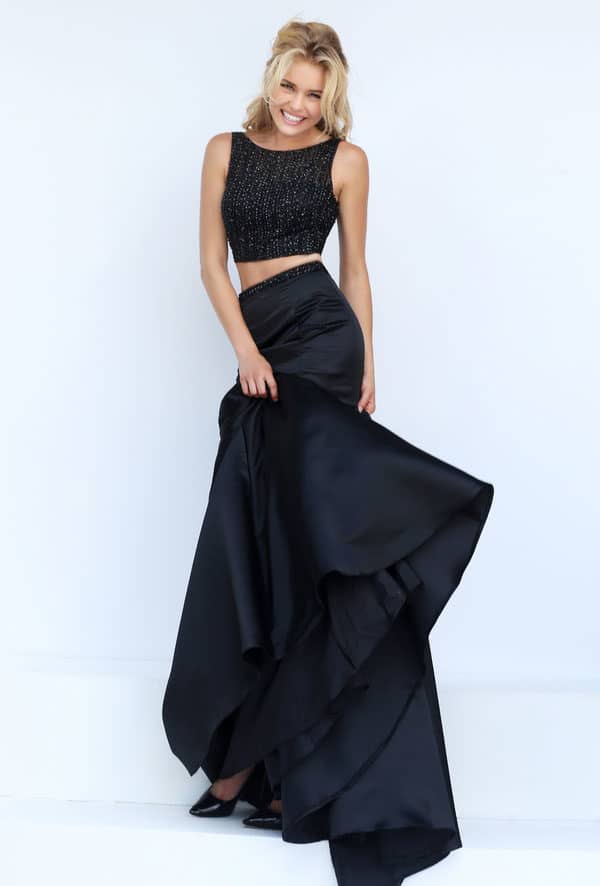 You can't go wrong with the two-piece evening dresses cause they are the hottest trend nowadays. Everyone will be turning heads to check you out and will definitely be asking you where you have got it from.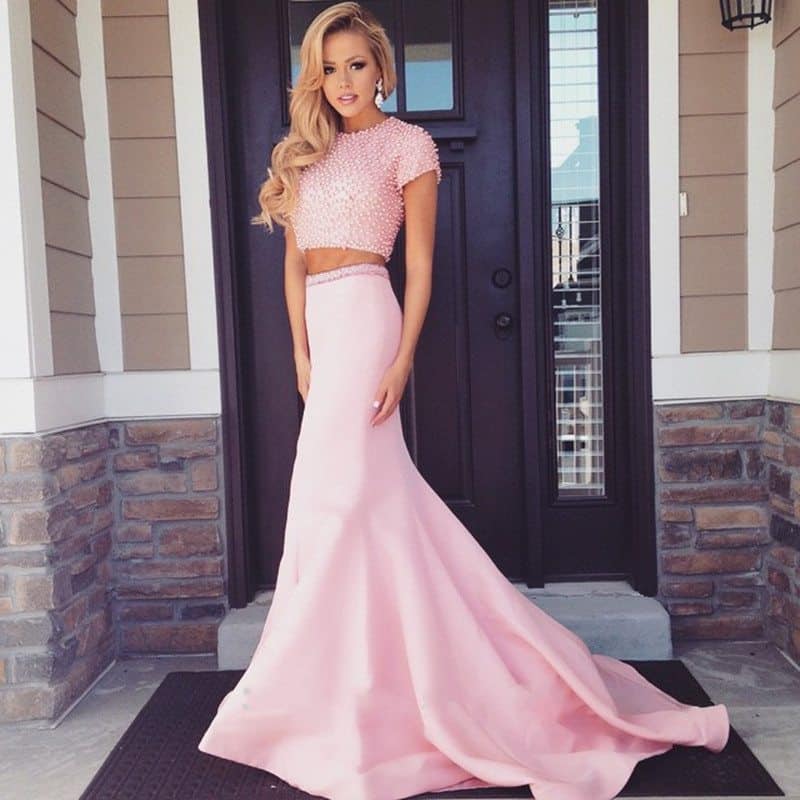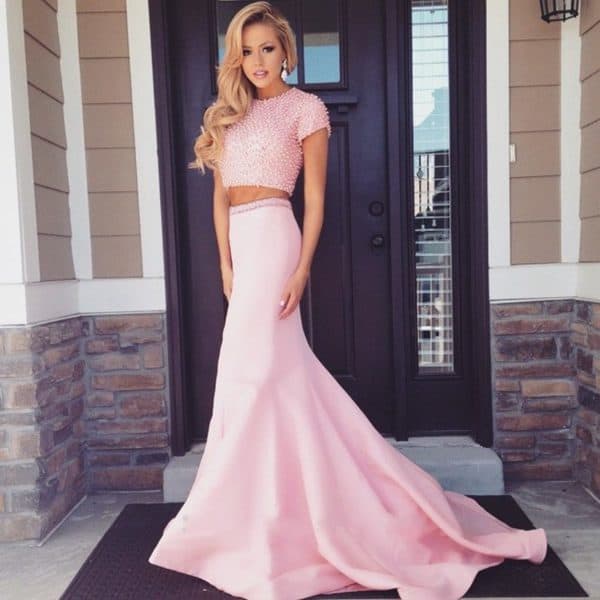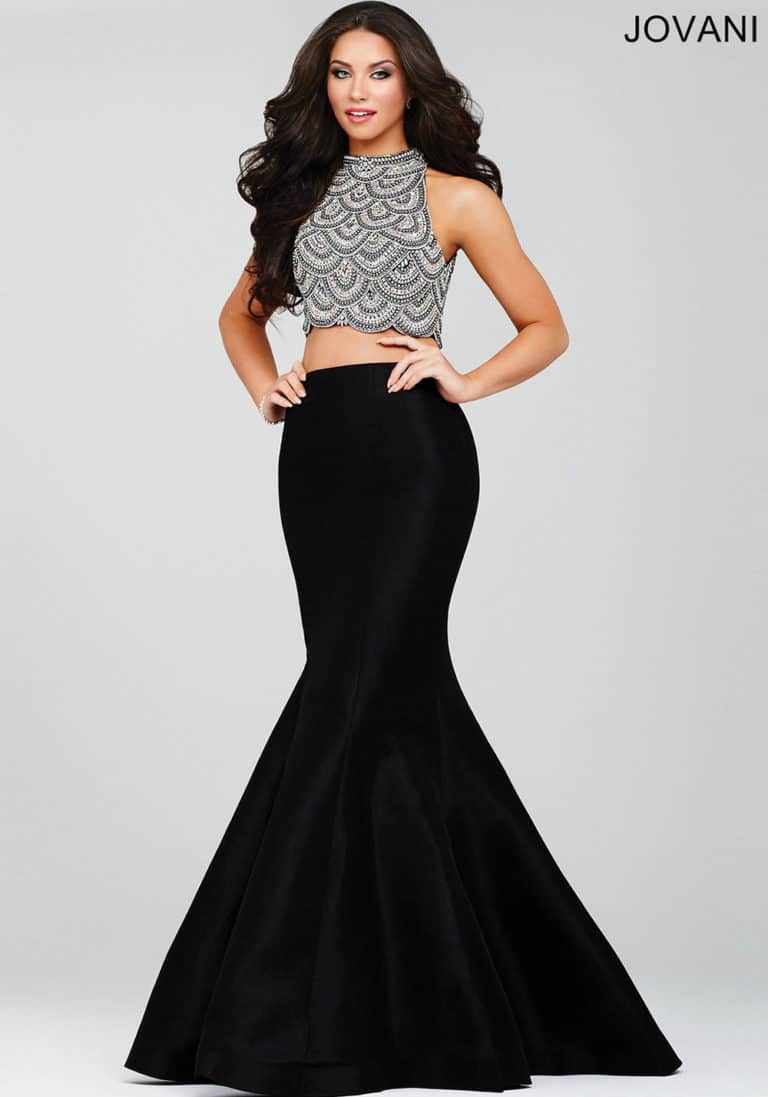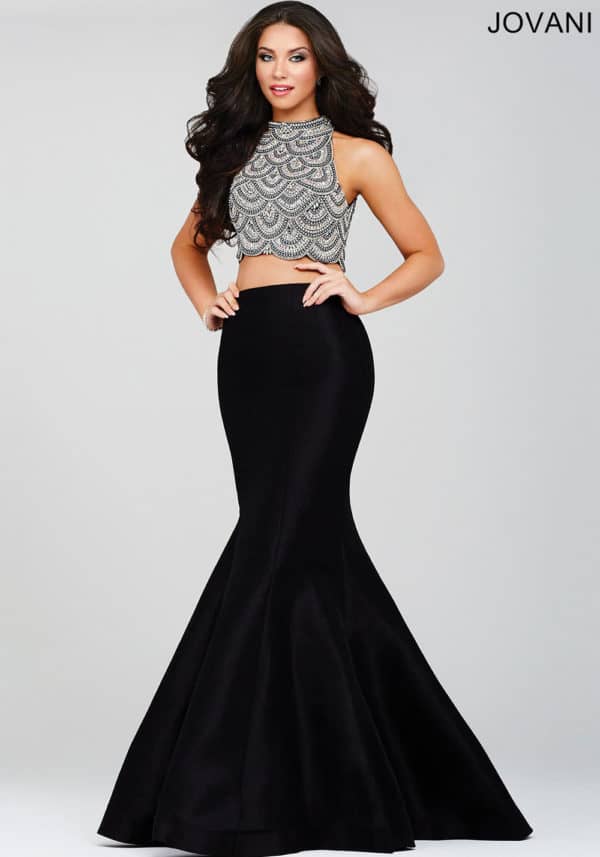 Do you want to make a dramatic appearance in these dresses? Then you should use eye-catching details like ruffles, interesting necklines, embellishments, open backs, sequins, pearls, crystals, rhinestones and many other things that will add to the overall design and make your dress one of a kind.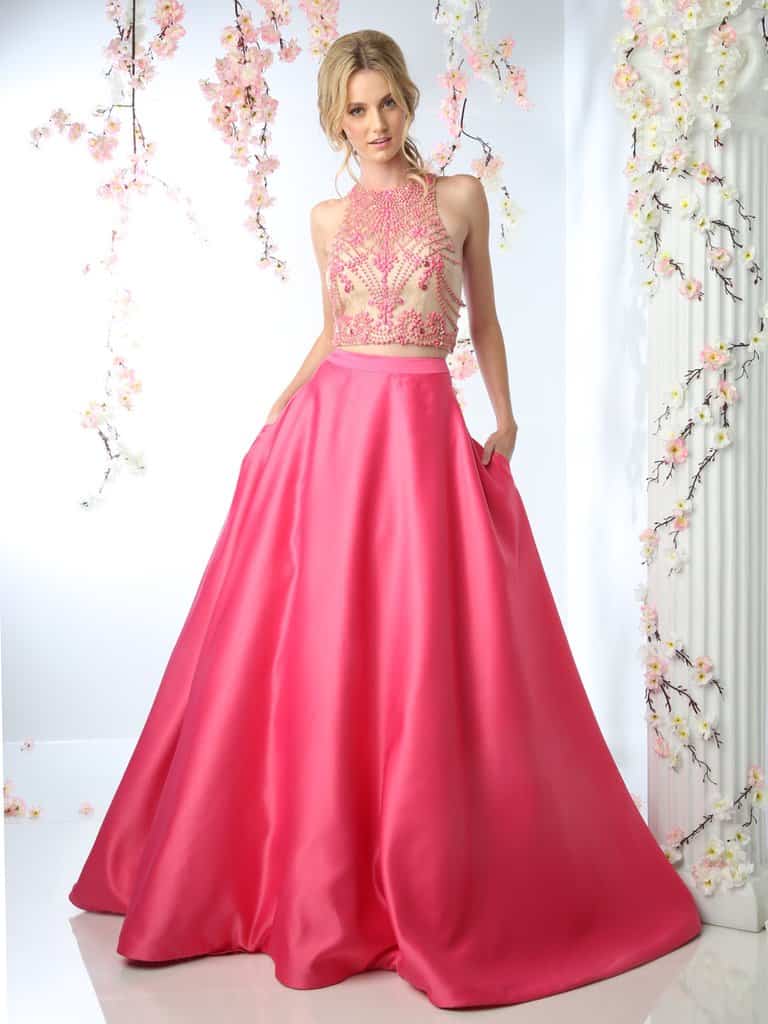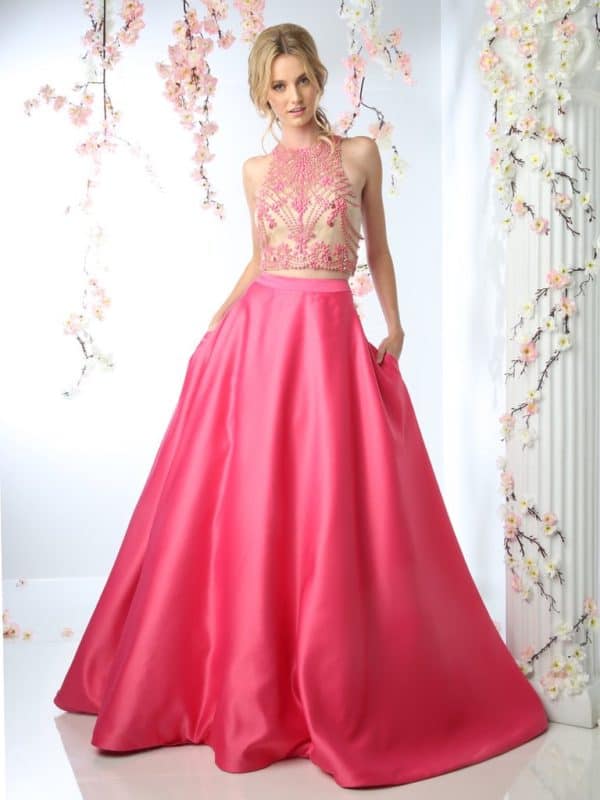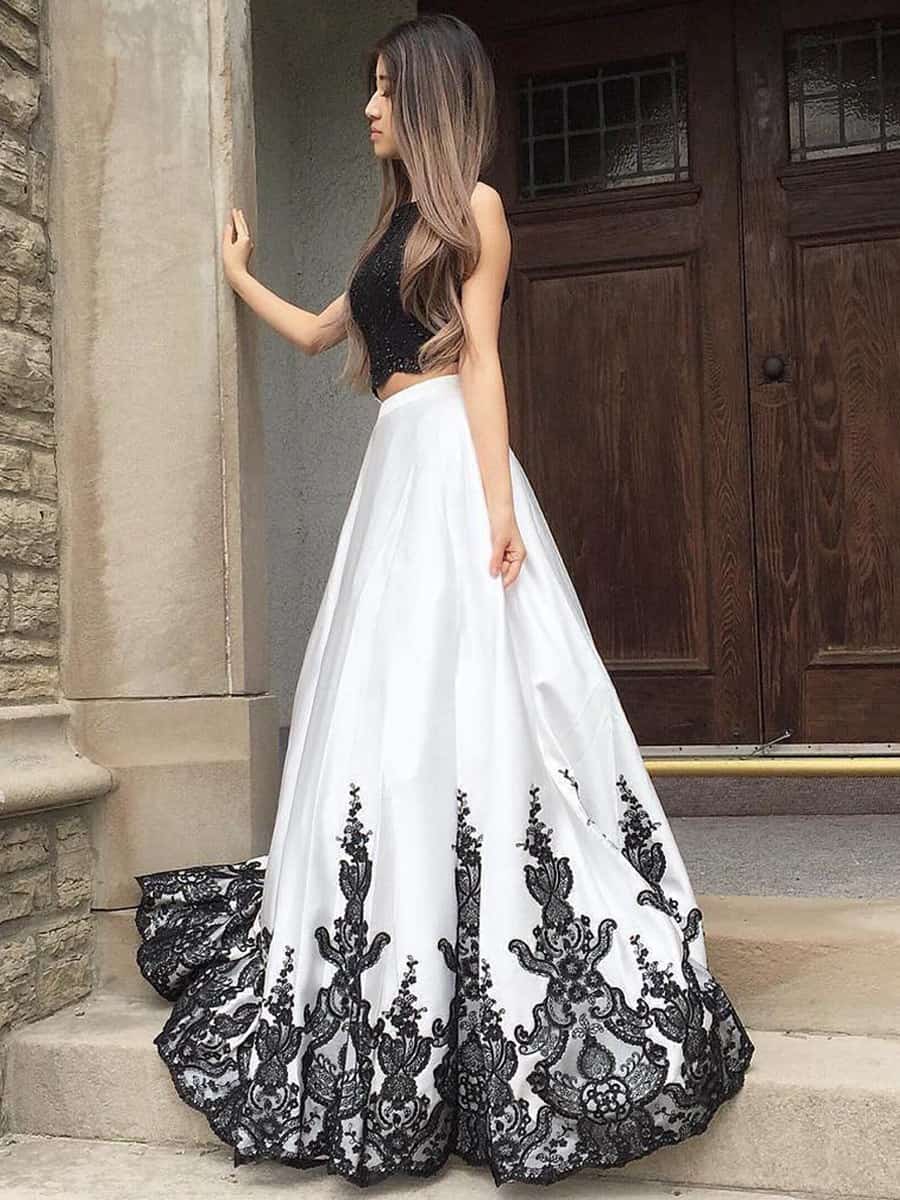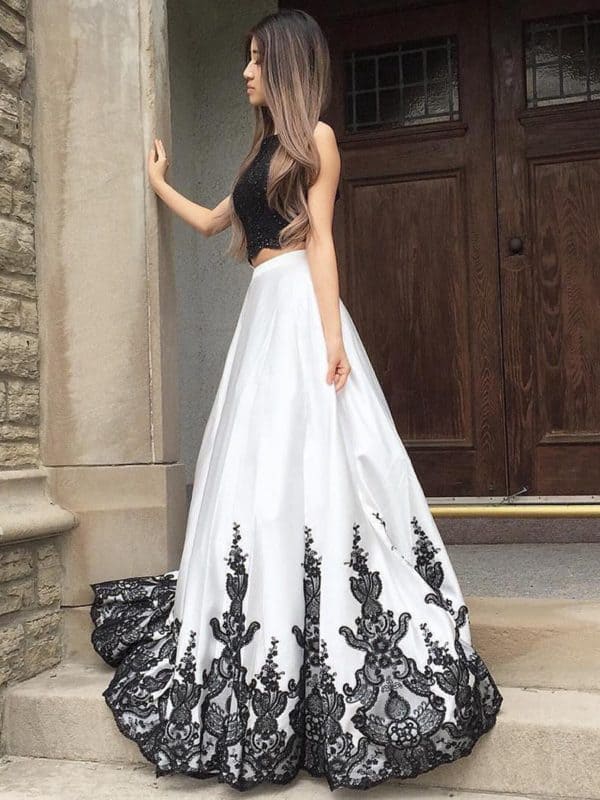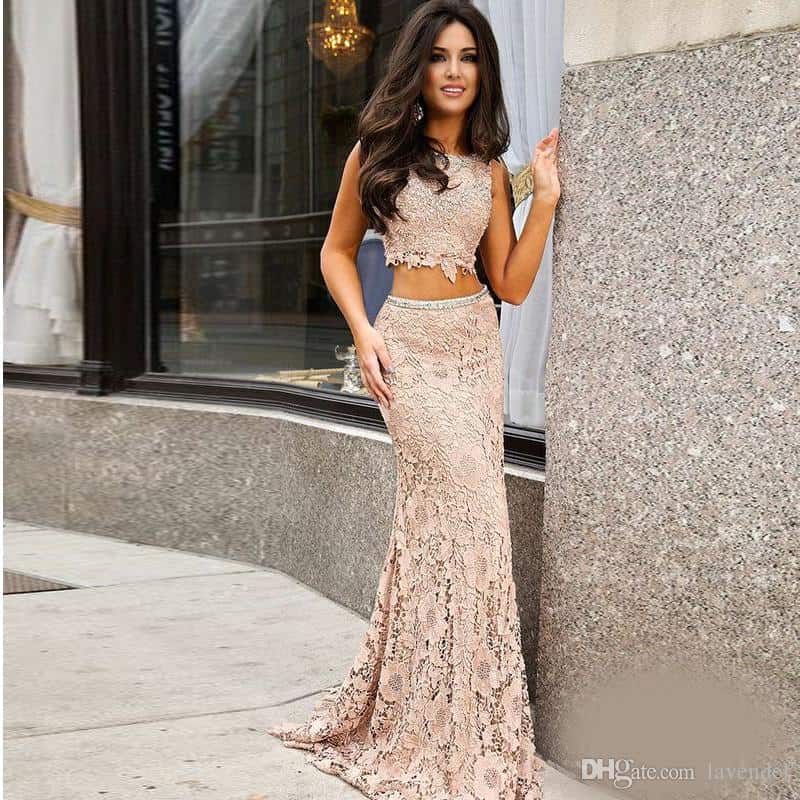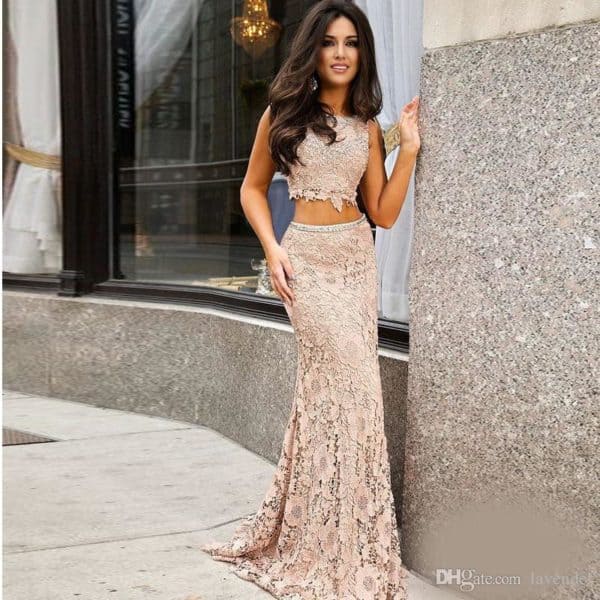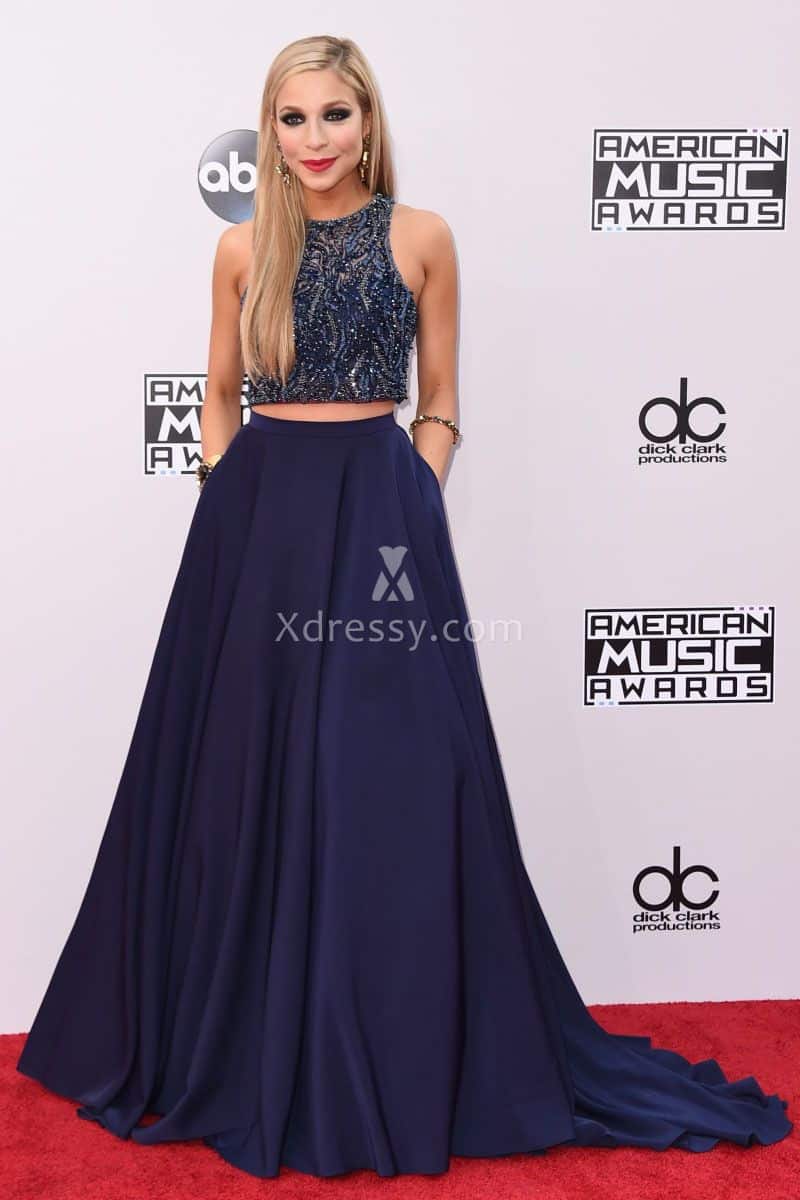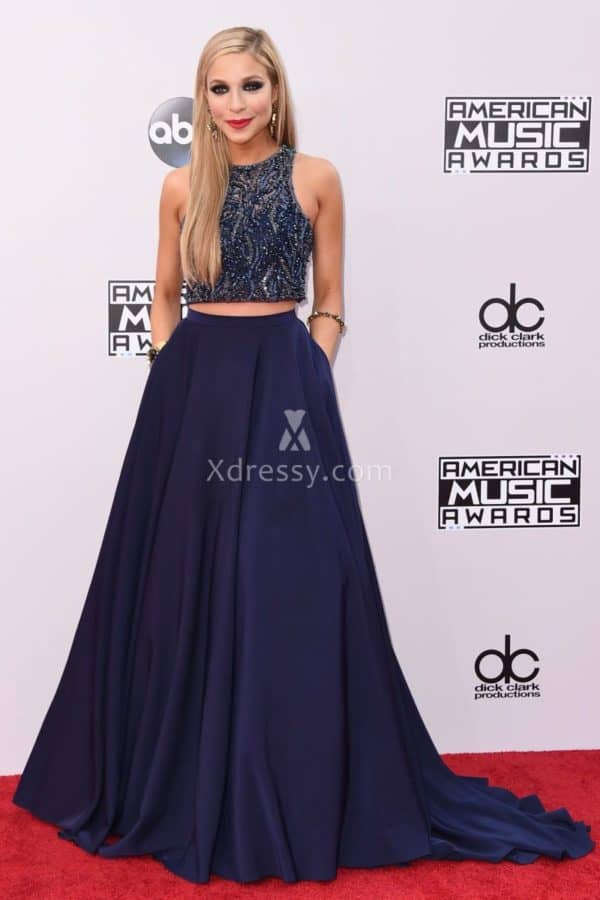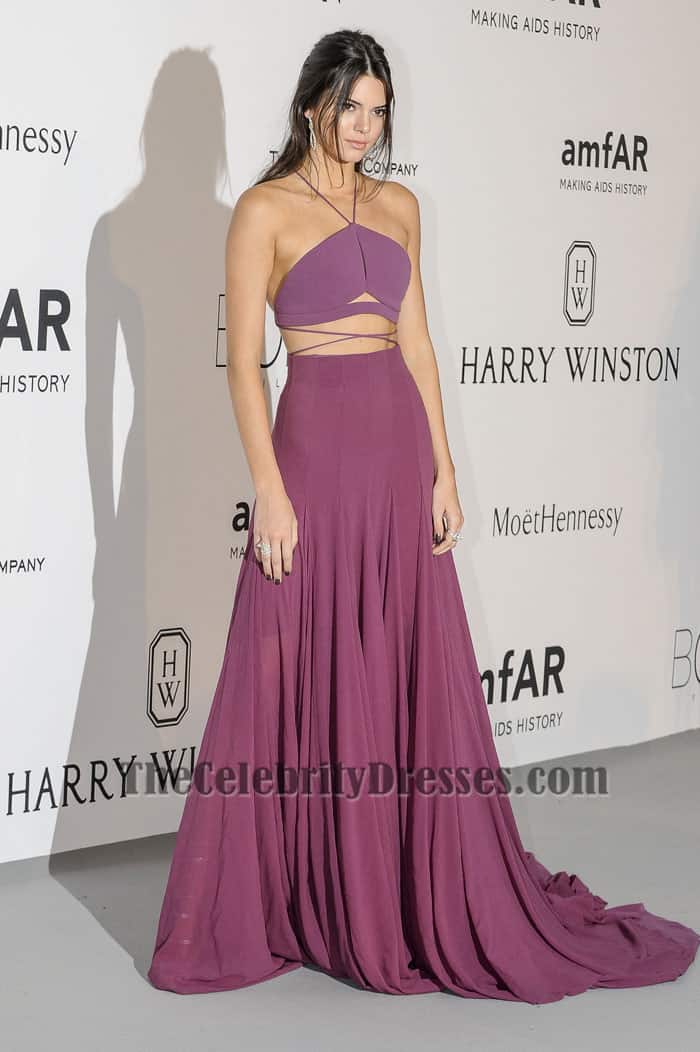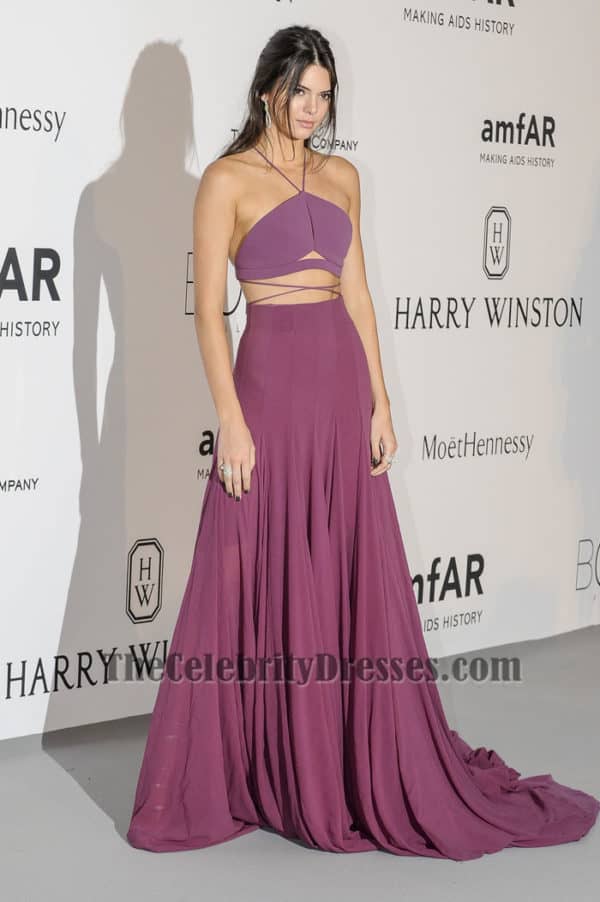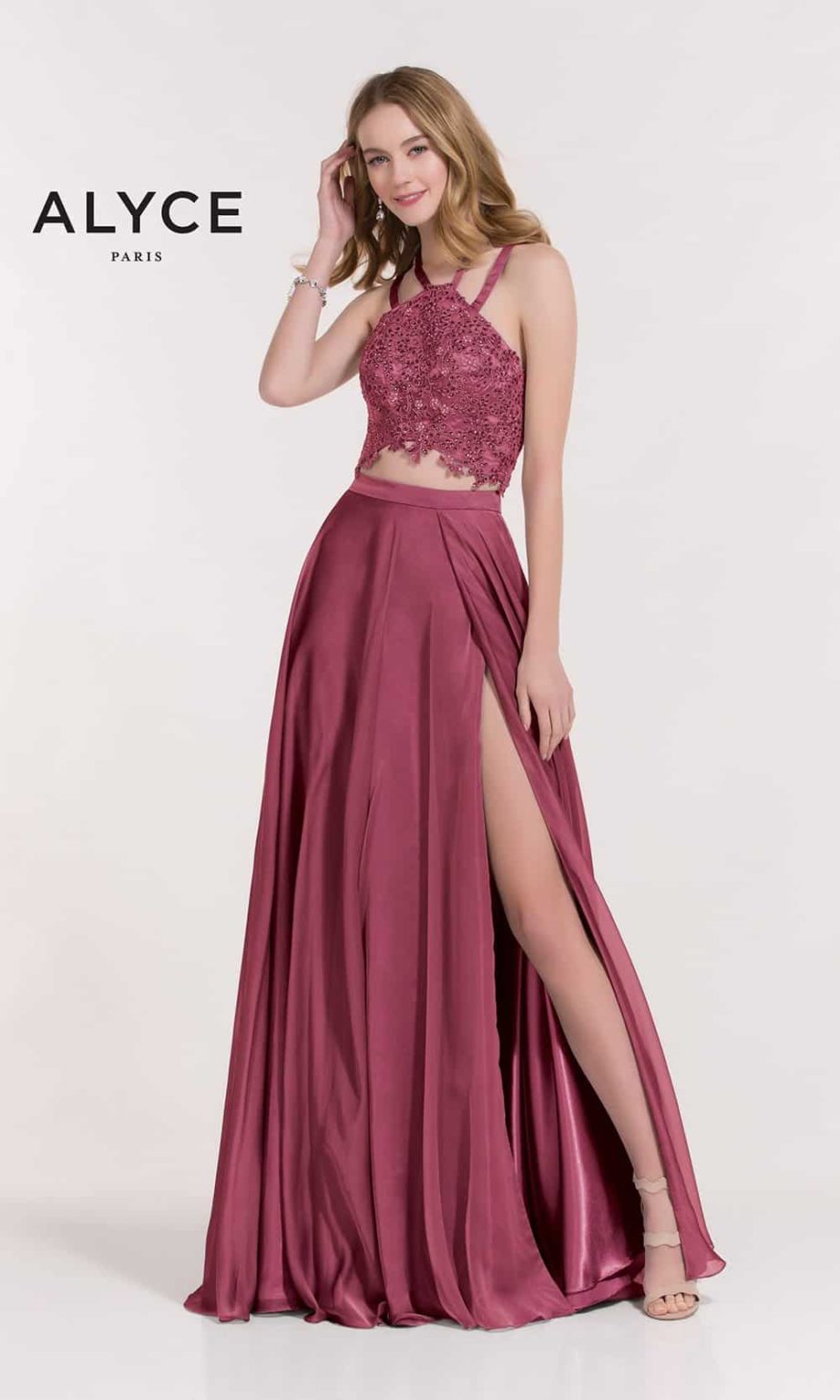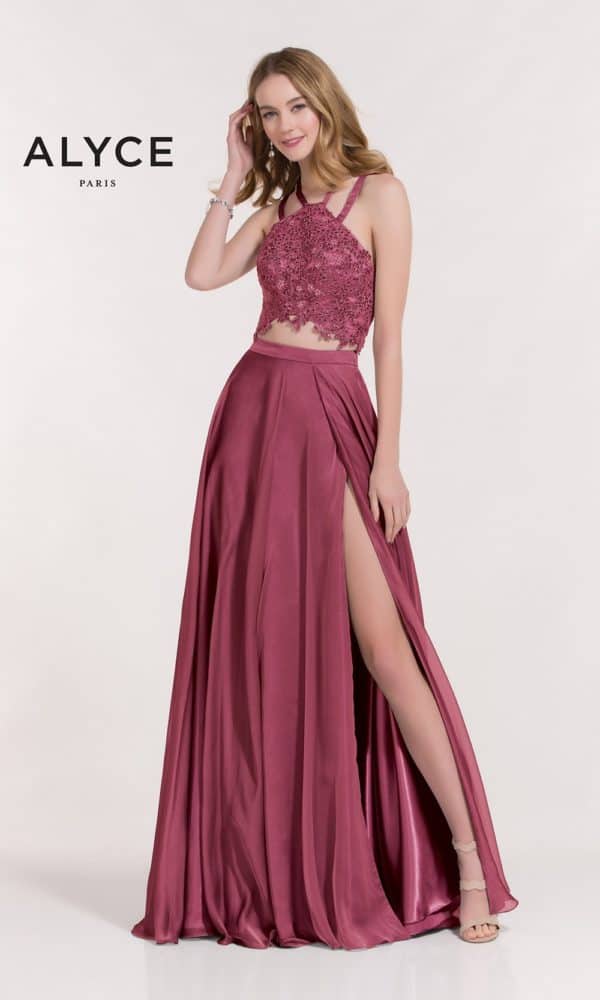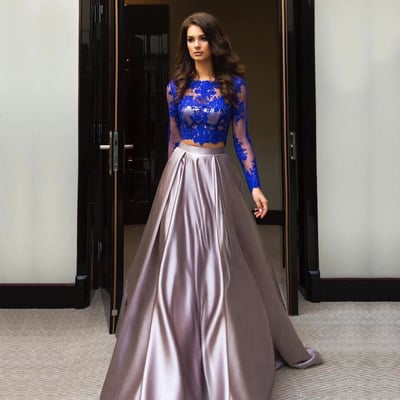 Choose one of these designs and you can be sure that you are going to look stylish, elegant and sophisticated everywhere you go. And be ready to have all eyes on you, so put a smile on your face to complement your fancy look!