The days are getting longer and brighter, and the summer that it's on its way here already got us in the tropical mood. Today, I decided to dedicate all of my attention to one bird that has become a statement over the last few years and we can spot it printed on clothes, accessories, shoes, bedding and so much other things. Can you already guess what I'm talking about? Yes, it's the flamingo! Well, today I'm going to show you how to apply this pink bird that stands on one leg most of the time on your manicure in some gorgeous ways. The flamingo manicure is perfect for summer and you will love the ideas. Even if you aren't a fan of pink, these nail designs will make you like it at least for a while and you would like to apply it on your nails. Scroll down and see the Flamingo Nail Designs That Celebrate Summer and recreate your favorite design.
First of all, I will start with a short tutorial that will teach you how to draw a flamingo bird in a few easy steps, so you don't feel desperate cause you don't know how to make it. You will notice that although the flamingo nail art may look complicated at first, it's super simple and anyone can do it.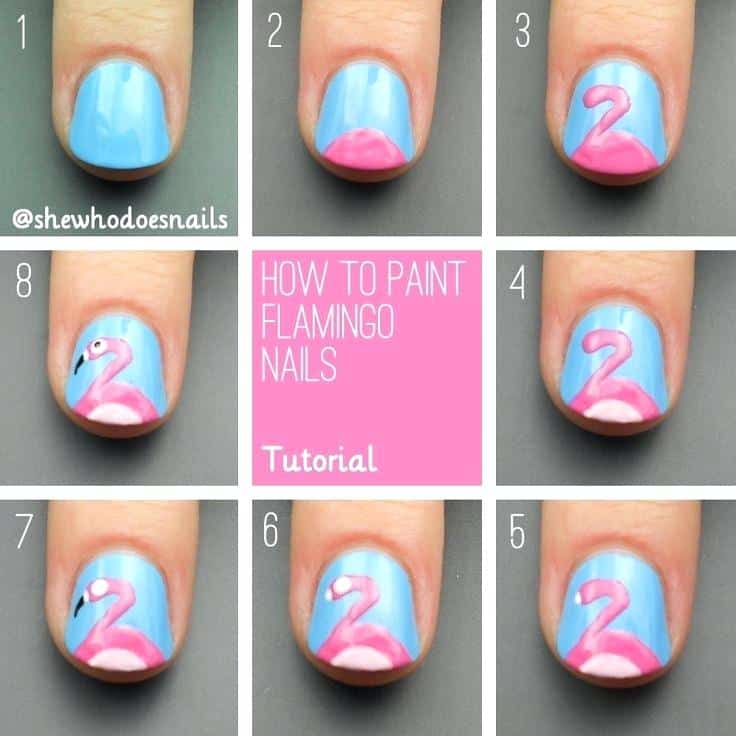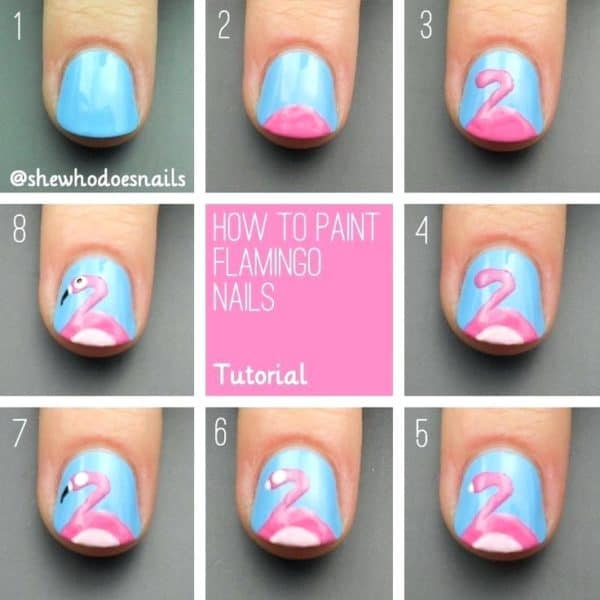 Now that you know how to draw this adorable and famous bird, check out the possible designs that will get you inspired!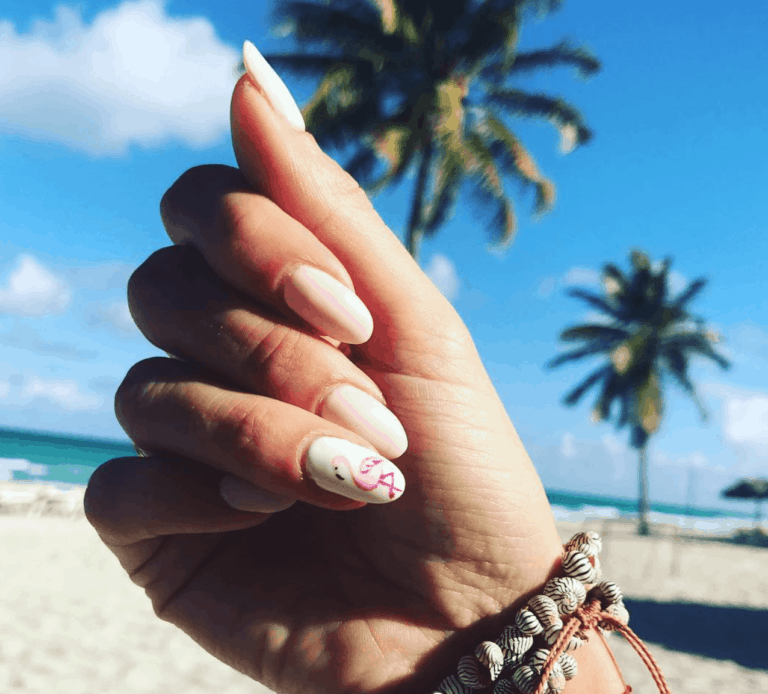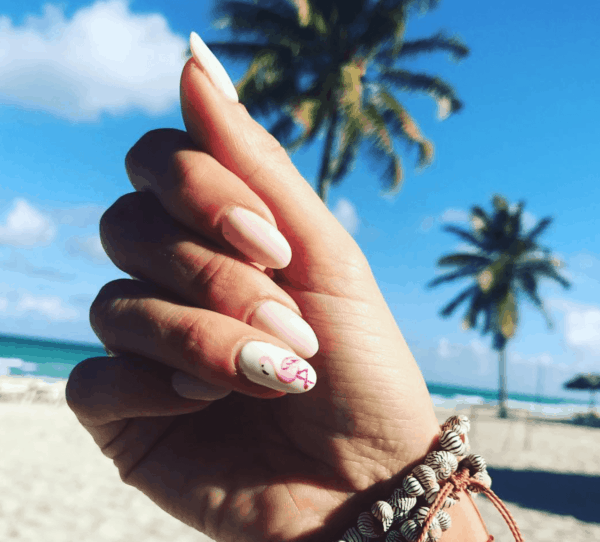 I'm totally in love with this color combination of white, pink and gold and it's first on my list to try. Those gold glitters are just perfect for summer, aren't they?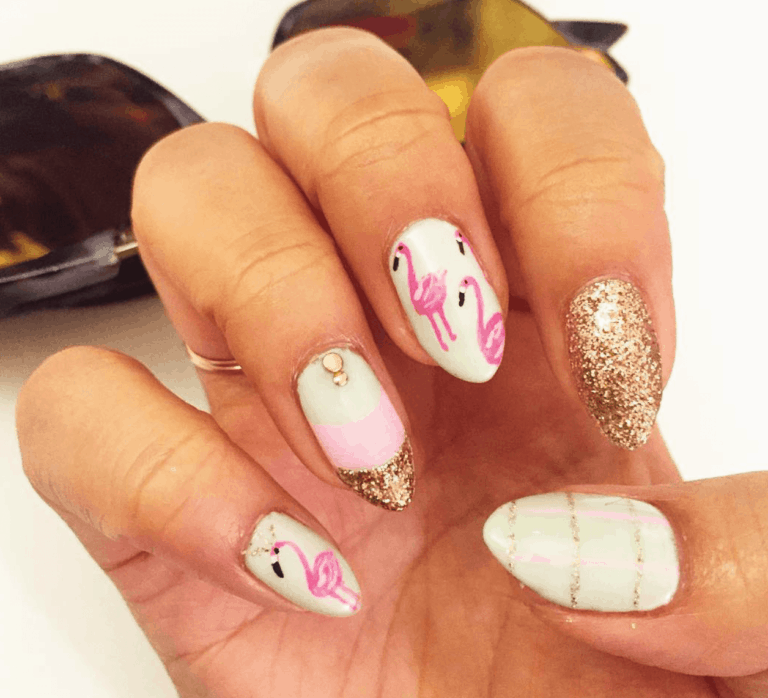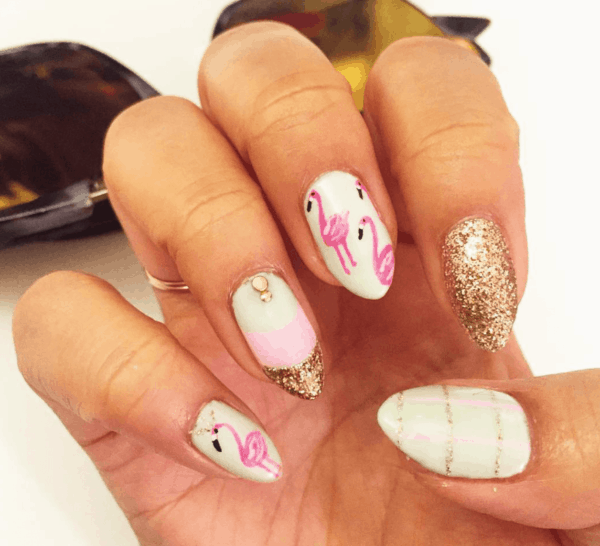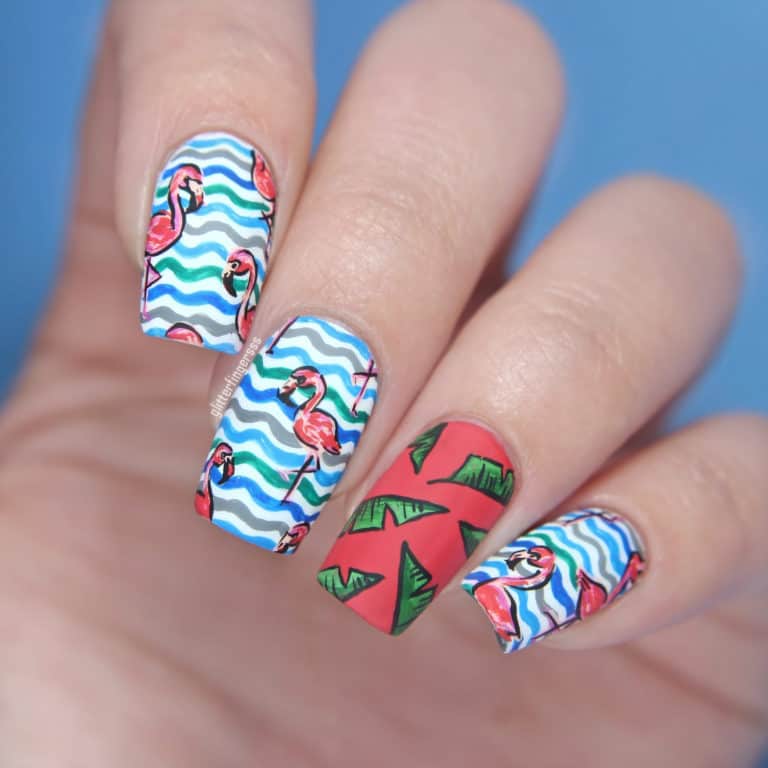 Your summer manicure can tell a whole story, so what do you say about this one? Add your favorite summer fruit, the flamingo bird, some green tropical leaves and ocean waves and your nail design will have all eyes on it for sure!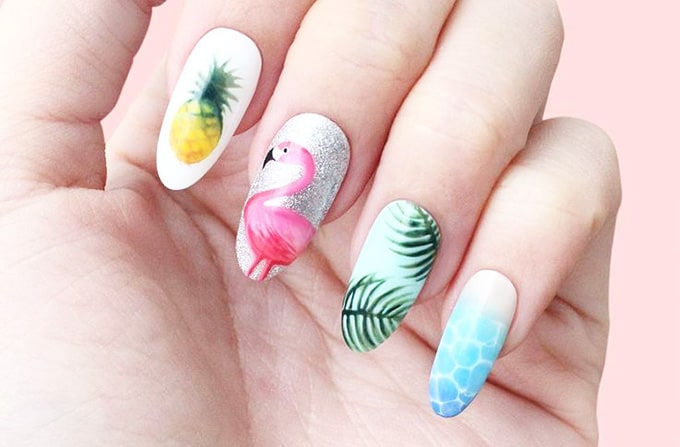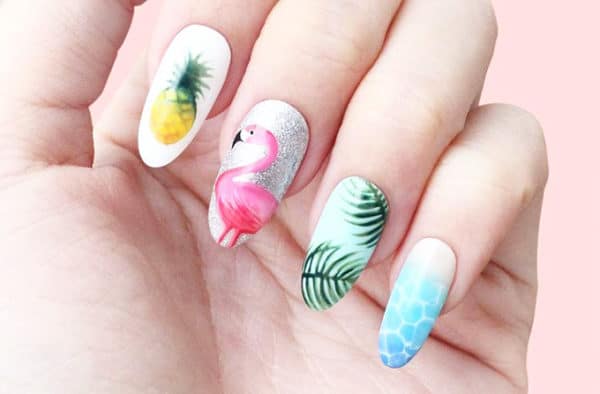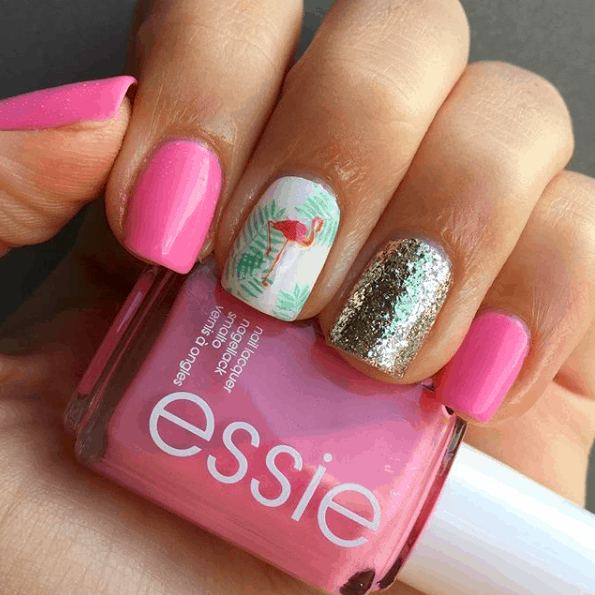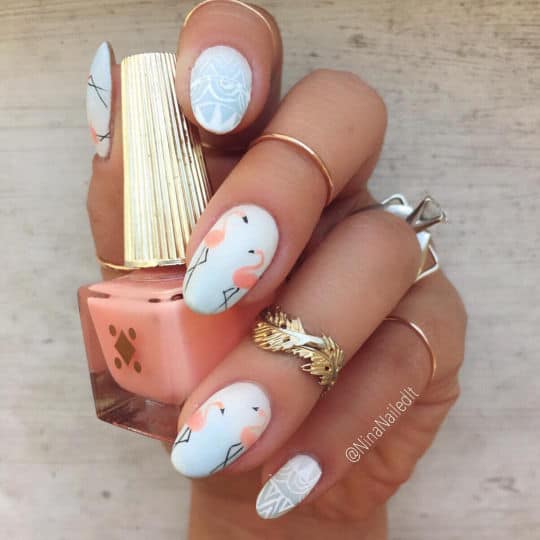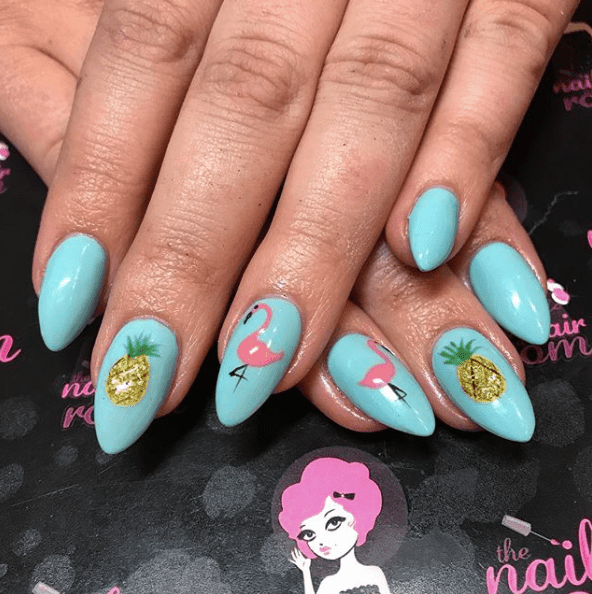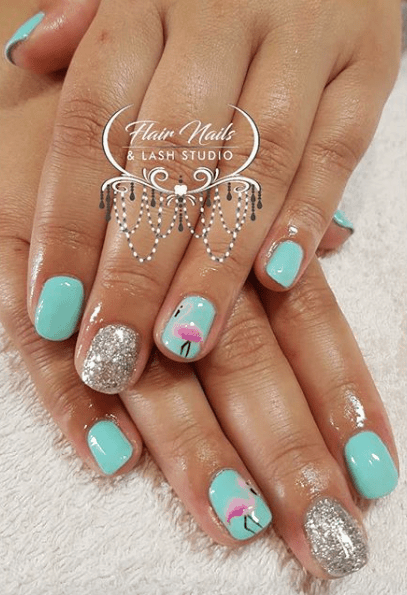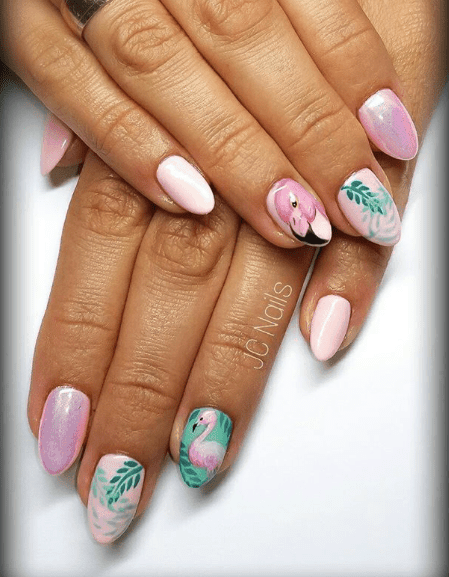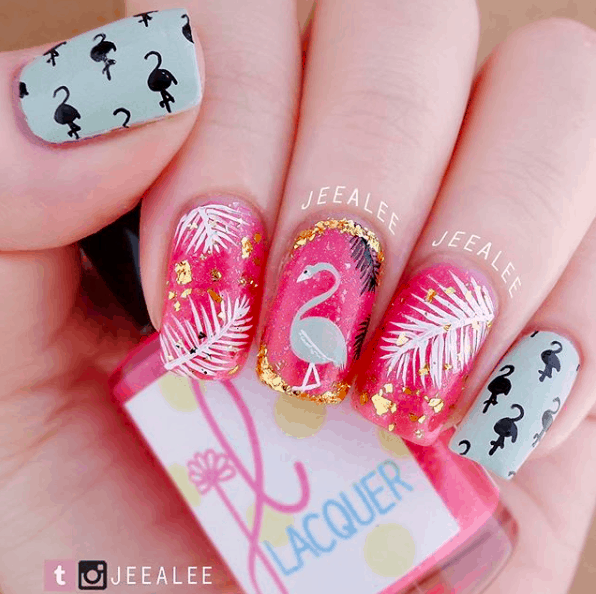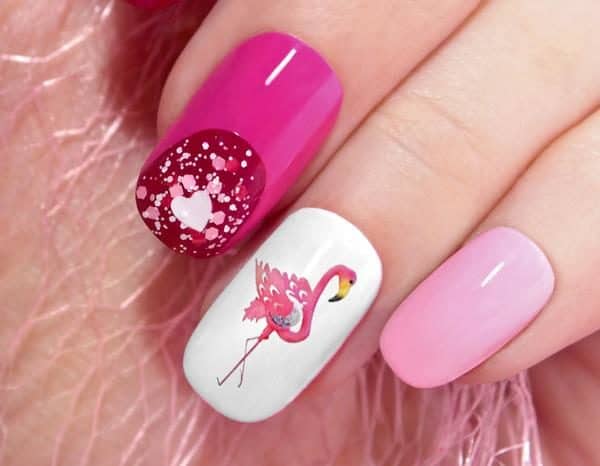 If you are looking for something simple and subtle, then the monochromatic nail art is the one for you. Add the flamingo bird on one nail to break the monotony and to add some summer vibes to it.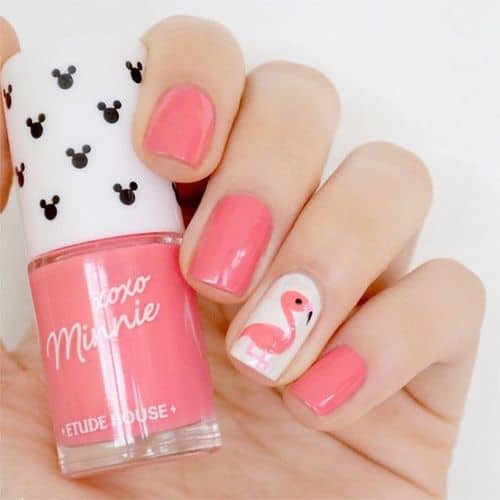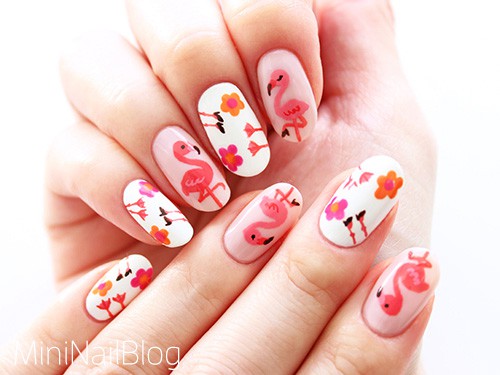 Isn't this pink bird totally matching the blue nails? If it's hard for you to make a pick, go for this all-time favorite and pull off a wonderful nail design this summer!