Every season comes with a print and the summer is reserved for the juicy fruit prints. There are some adorable outfits that I ran across on the internet and I decided to share them with you today and inspire you with some memorable summer outfits. Scroll down through the article to see the Fresh Fruit Print Outfits That Will Make You Look Super Fashionable This Summer and find interesting ways to style your clothes. You can wear this print to the park, to the office, a wedding or anything else that comes to mind. Just be careful that it matches the level of formality.
If you need more inspiration don't miss to see the stunning fruit manicure ideas that are really refreshing for the summer and some fabulous summer outfits that you are going to love. You need just a little bit of inspiration to become a fashion diva!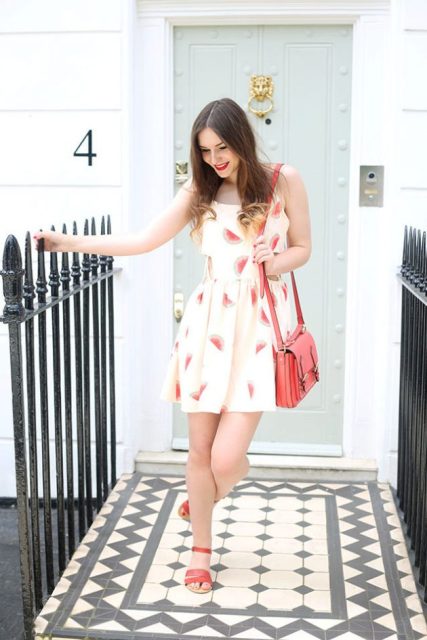 The easiest way to style the fruit print is to wear a dress, but if you want to challenge yourselves and put some eye-catching fashion looks, go ahead and make some interesting combinations with skirts, shorts, pants and t-shirts.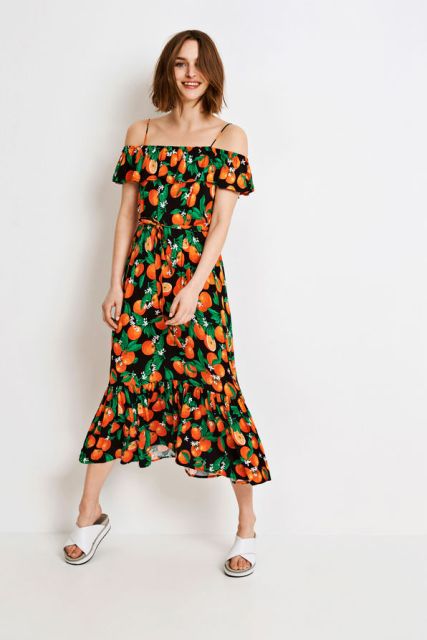 If you want to bring your outfit to a higher level go ahead and spice it up with a denim vest when the temperatures are not boiling of course!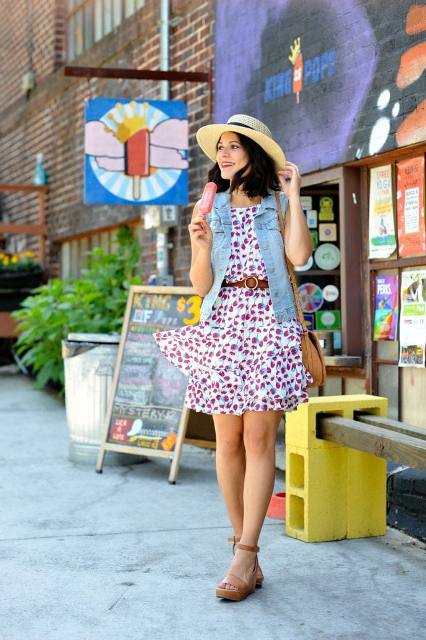 There is something so special about the midi skirts in summer. The one below in the pineapple print looks gorgeous combined with the striped blouse. Put some flat sandals on and you are ready to make some great summer memories.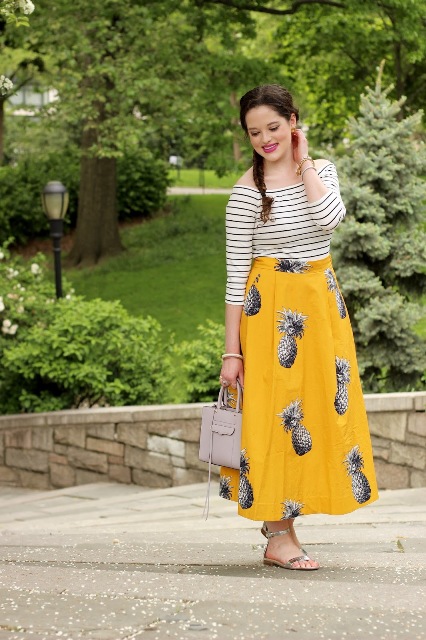 What do you say about combining a crop top and a skirt in the same fruit print? I say that it looks outstanding with some high heels sandals!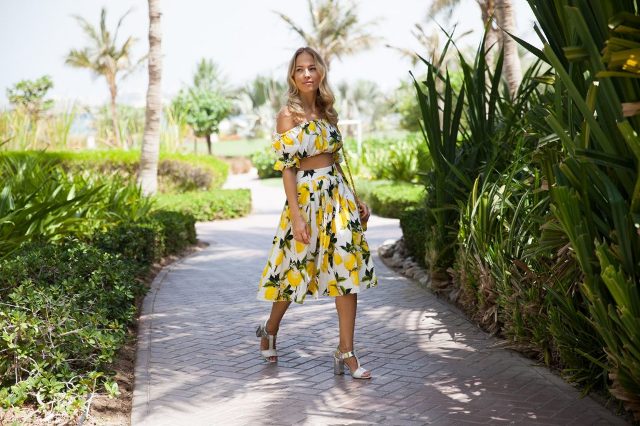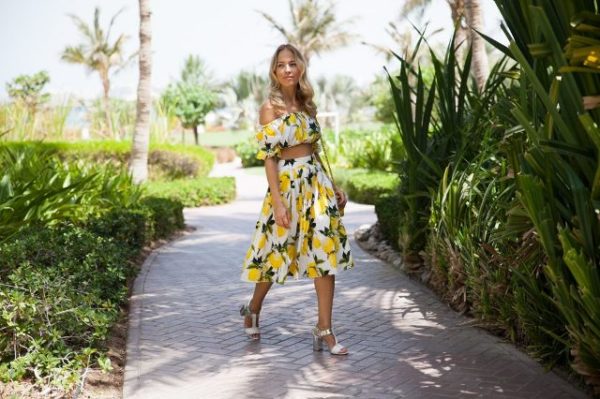 If you want to go bold then grab a summer fruit mix print and turn heads wherever you go.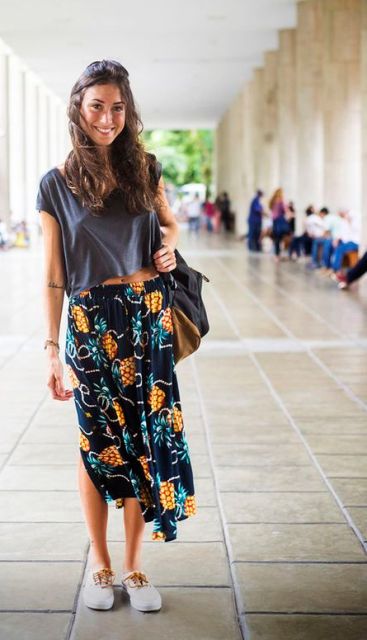 Isn't it pretty amazing that you can adjust this print to any occasion? I love how this pineapple skirt goes with sneakers and makes such a cozy and comfortable combination. The fruit print outfits are totally stunning for everywhere!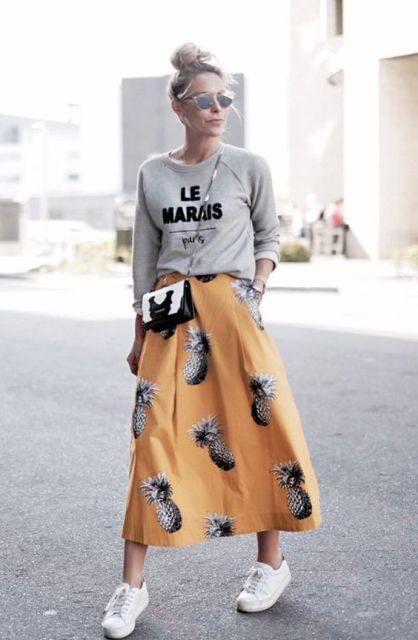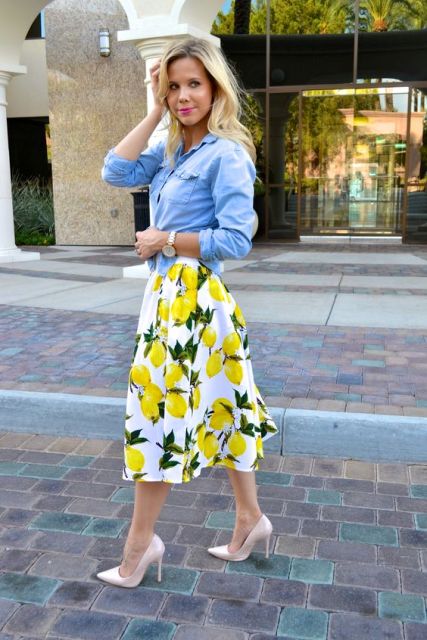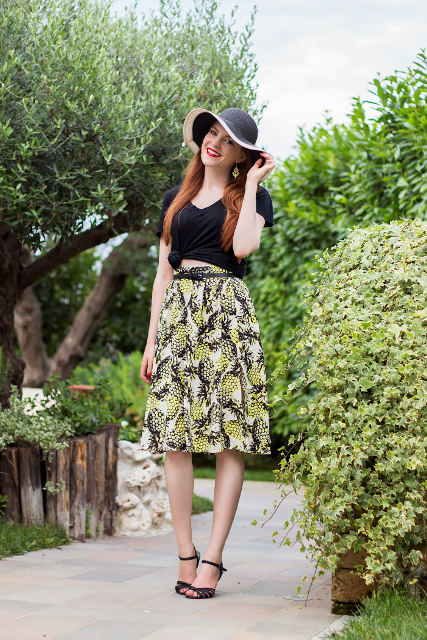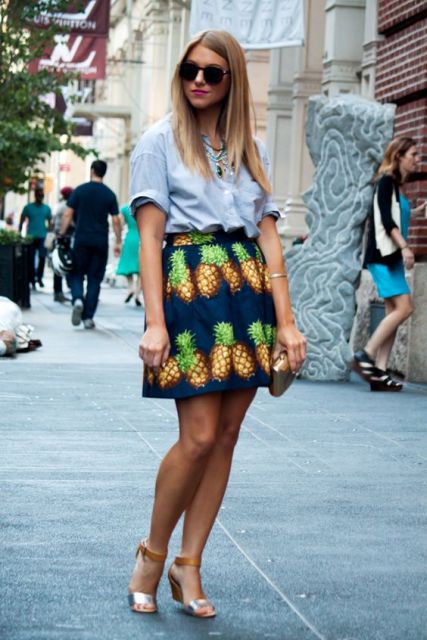 Here's an outfit that is great for the office. If you want to make a fashion impact this summer while feeling comfortable and professional go ahead and recreate it.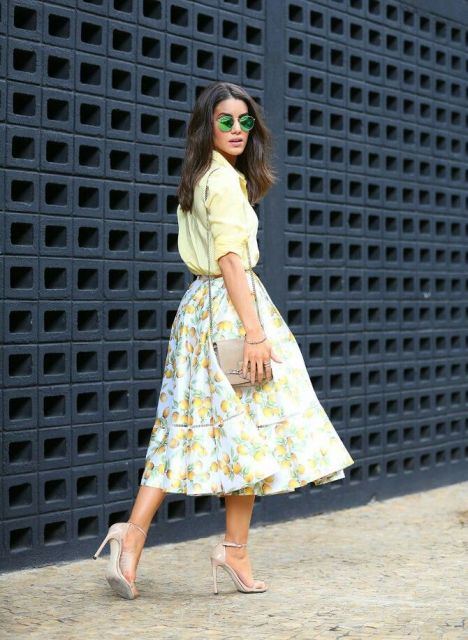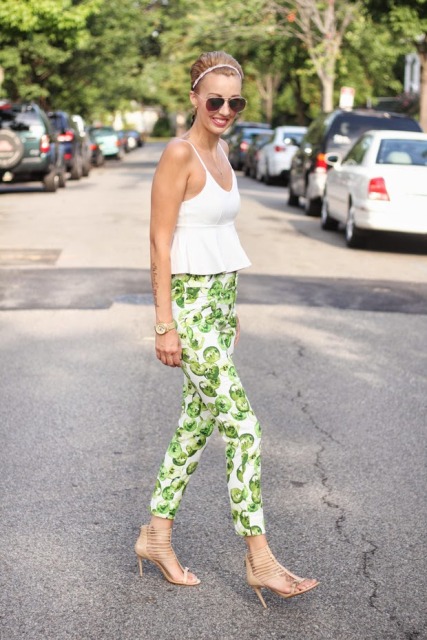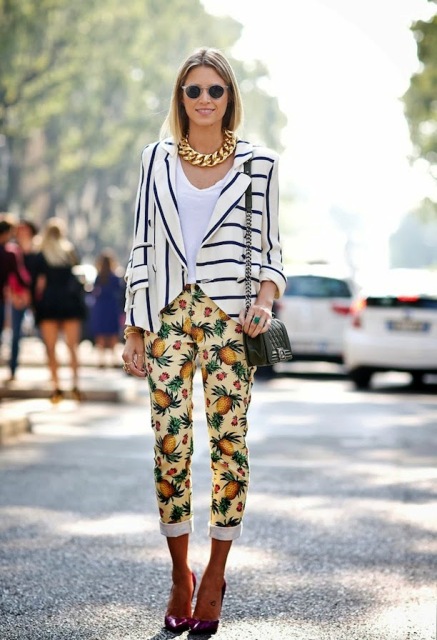 Do you already have some fruit print clothing pieces in your wardrobe? How are you going to combine them?