What screams summer more than a fruit manicure? This is the perfect time of the year to show your passion for a particular fruit by turning it into a lovely manicure. The bold colors of the fruits and their freshness make them a perfect choice when it comes to nails designs during this time of the year. This is the best way to add some freshness and summer vibes to your look, so check out these vivid designs and enjoy recreating them all summer long. You can never get bored with these fruit nails designs cause they can look different all the time. The designs vary and finding something that will suit your taste won't be hard. Scroll down through the article to see the Stunning Fruit Manicure Ideas That Are Really Refreshing For The Summer. Remember that nice and polished nails never get out of fashion!
I bet that you are interested in more nails designs, so don't miss the beautiful poppy nails that will amaze you and the sweet watercolor nails ideas.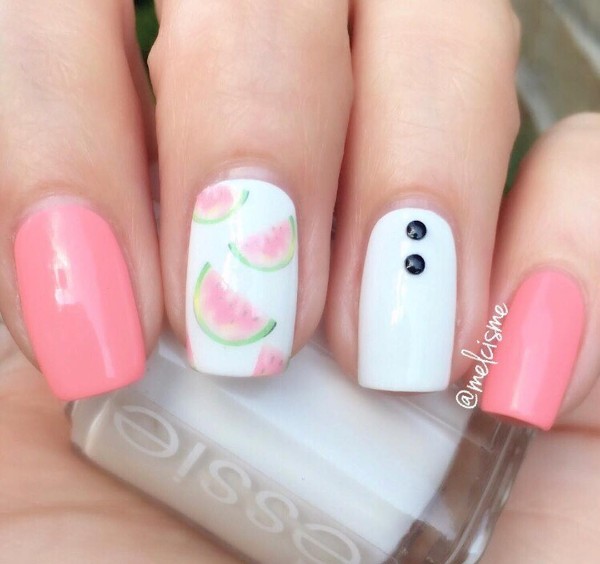 The season of watermelons is starting soon, so this is probably the most popular design for the hot summer months. The watermelon is so watery, sweet and fresh that makes it the favorite fruit of many people. It's not surprising that you can spot tons of watermelon nail designs on the internet as well!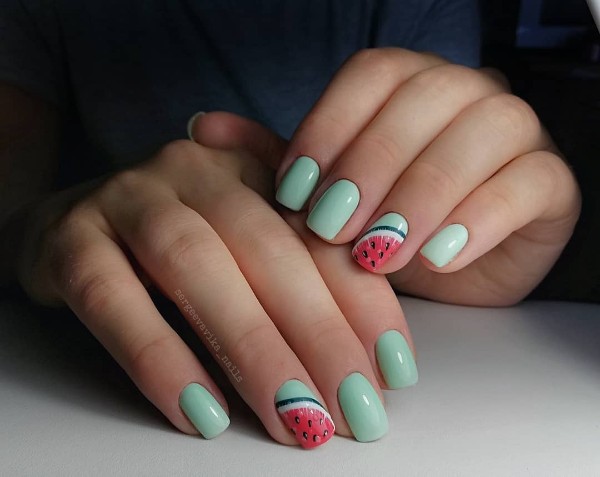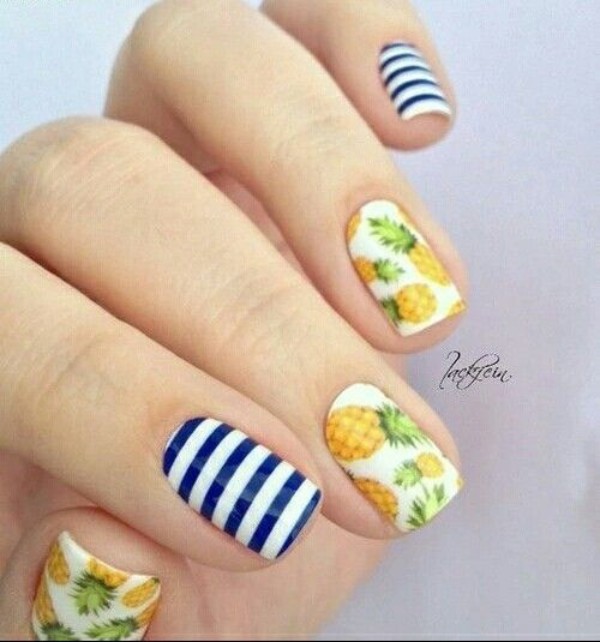 The fruit manicure can either be simple and subtle or bold and dramatic. What do you prefer more? This minimalist manicure with a piece of lemon is really charming and cute!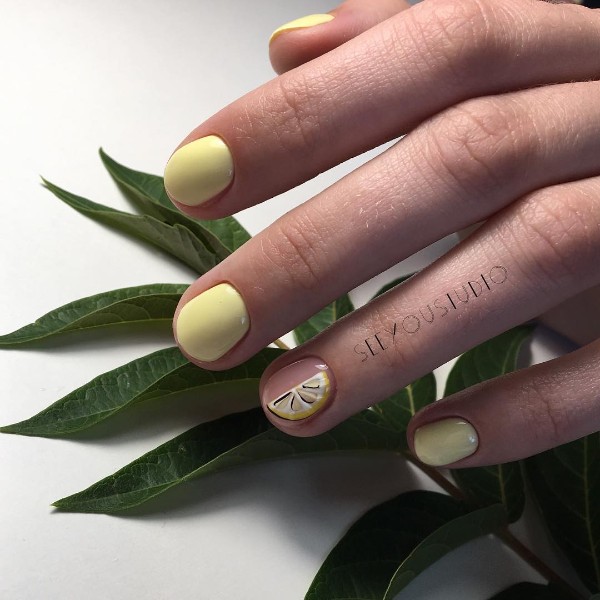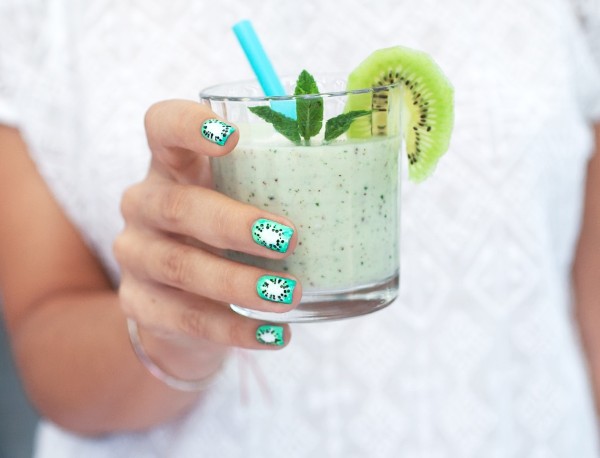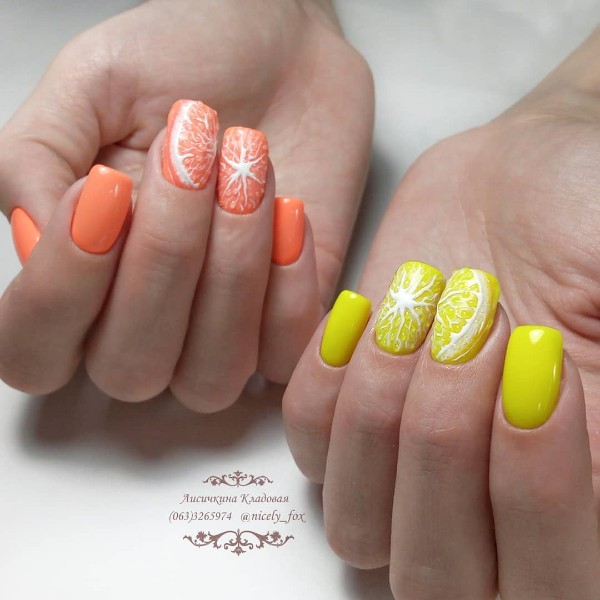 Is there someone who doesn't like strawberries? I don't think so! First paint your nails red and then add the green leaves on the top of your nails. At the end just add some yellow dots here and there and your summer fruit manicure is ready!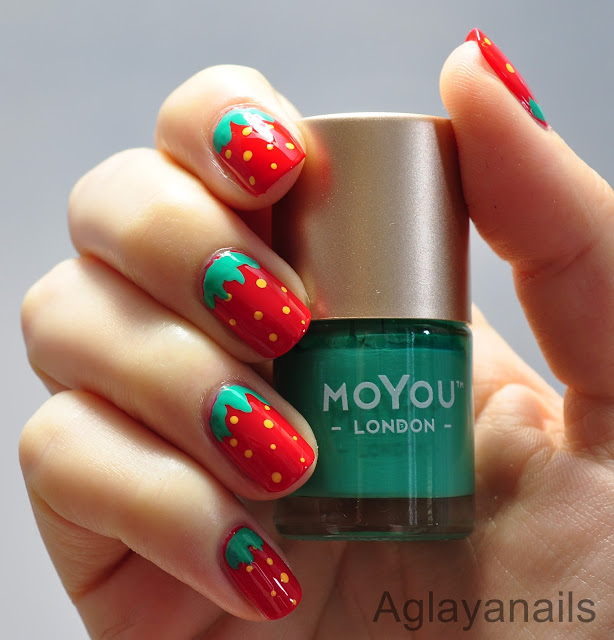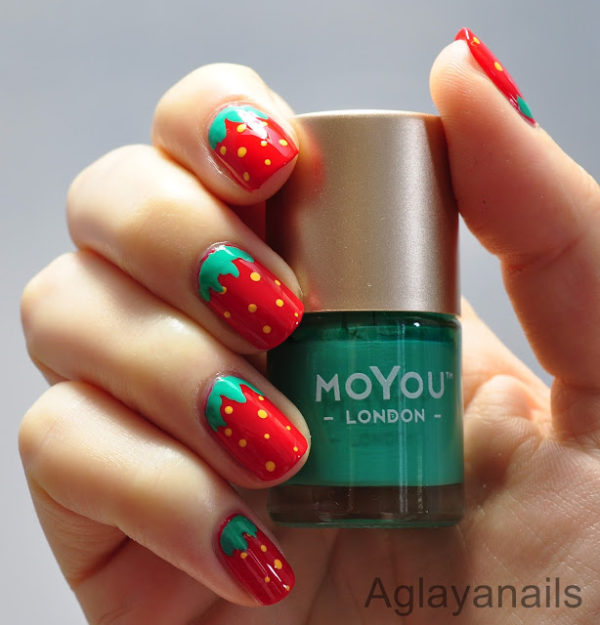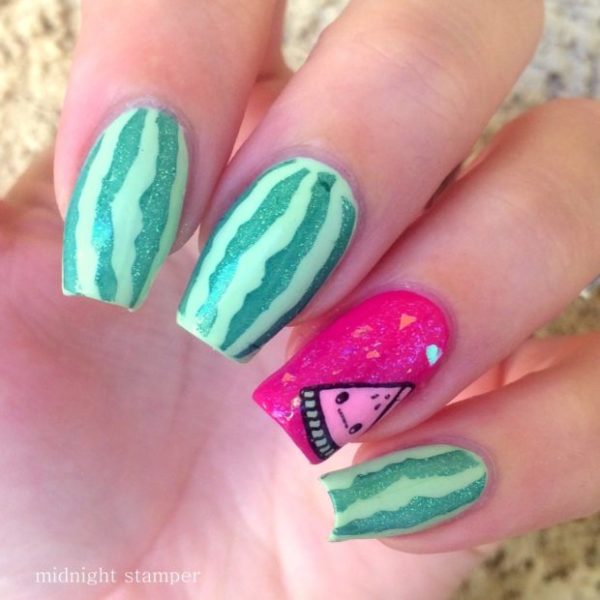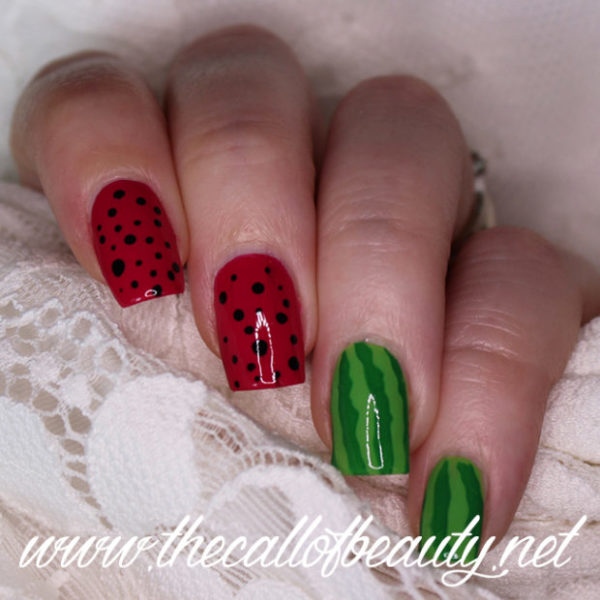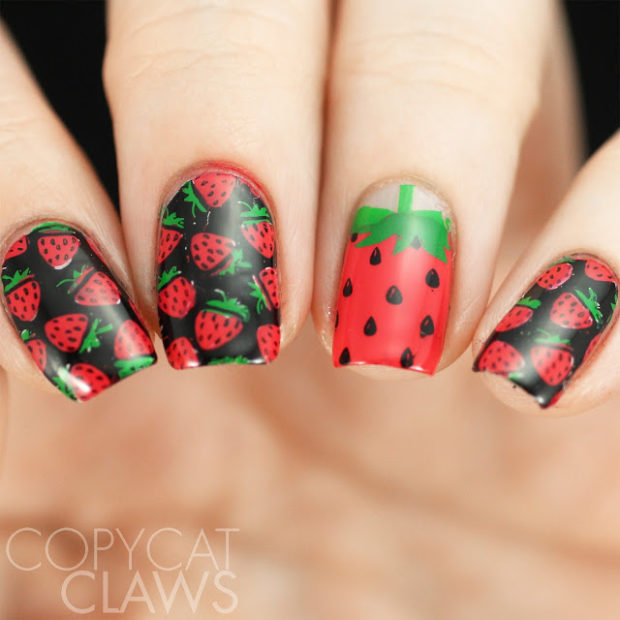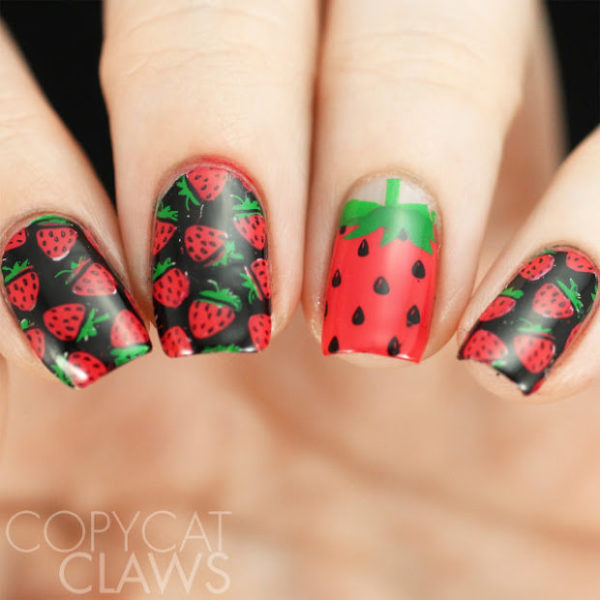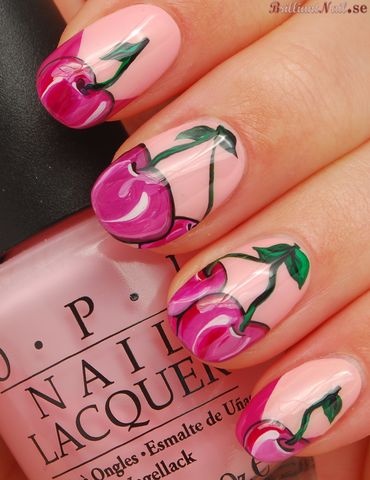 The green color can really refresh you as soon as you see it and you can never go wrong with a green manicure especially if it's done with lemons or limes! If you are in the mood for a fruit manicure you should definitely consider this one!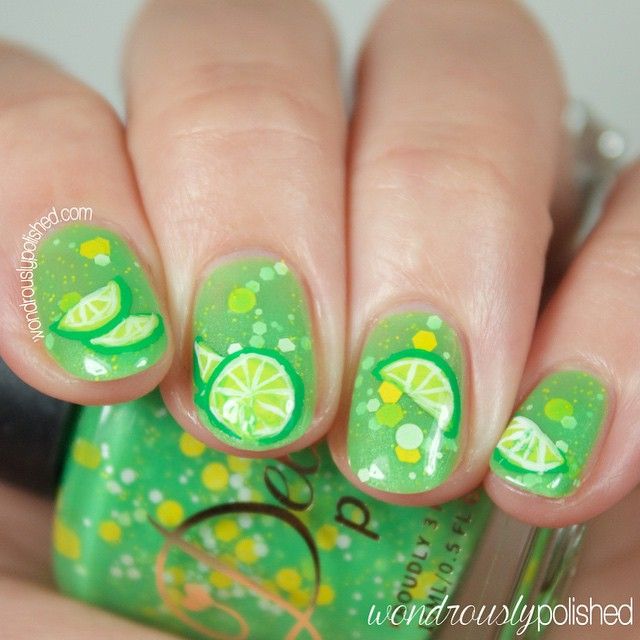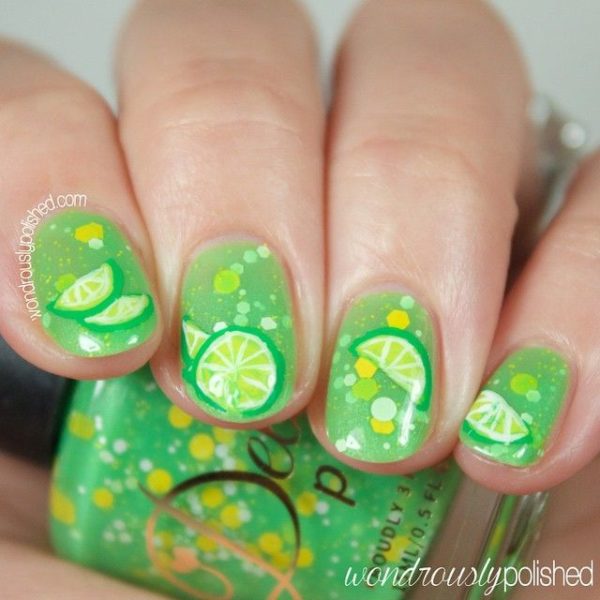 If you are in the mood for a fun and playful manicure make sure you combine 5 different fruits for each nails. To make it look gorgeous make sure you stick to the same intensity of colors for each fruit.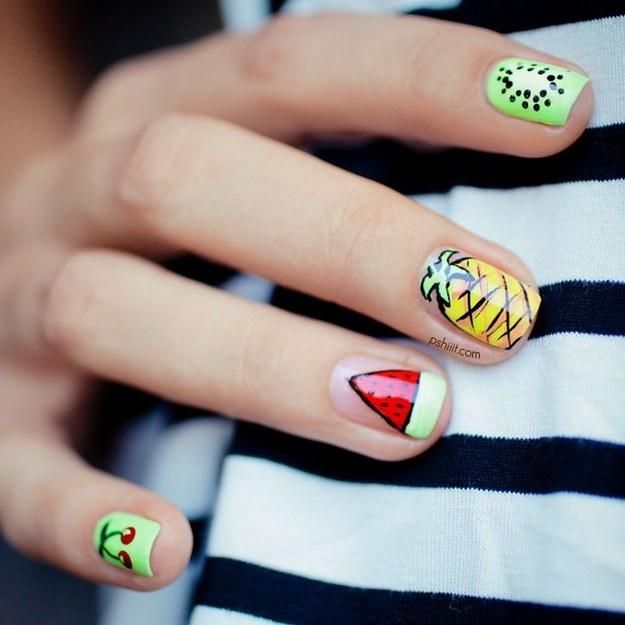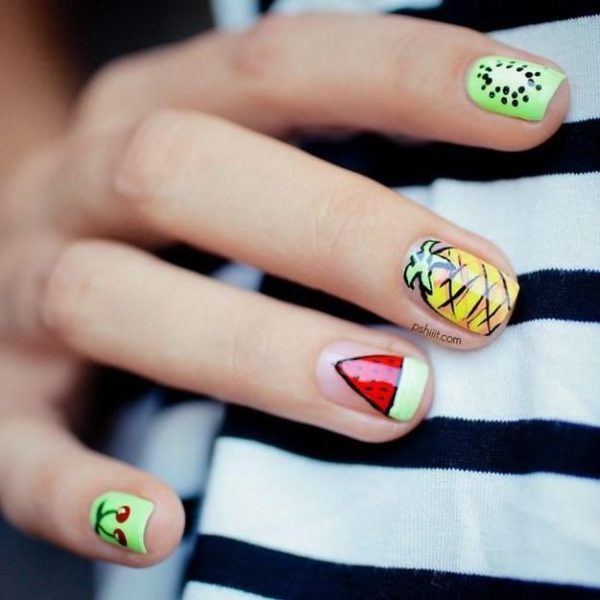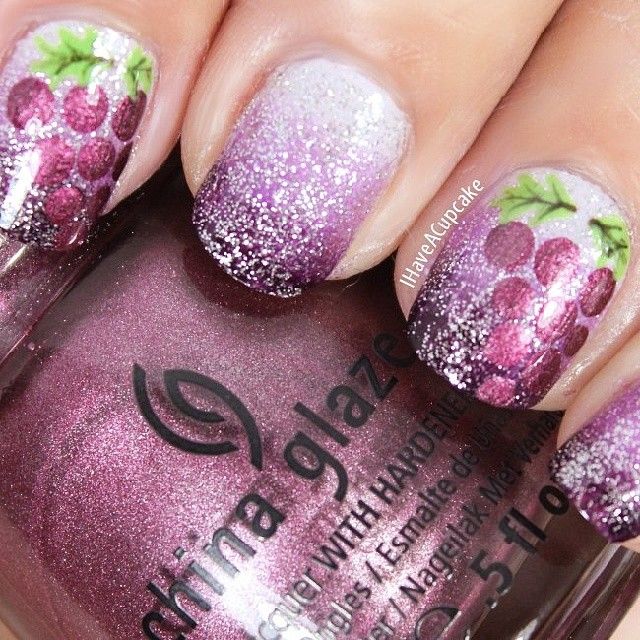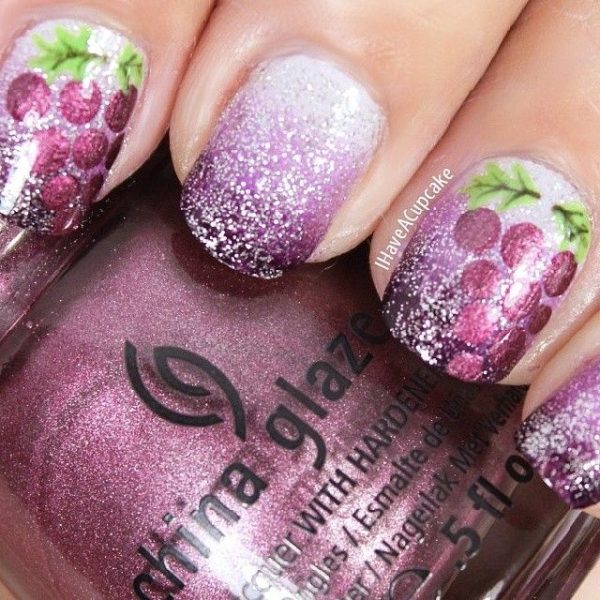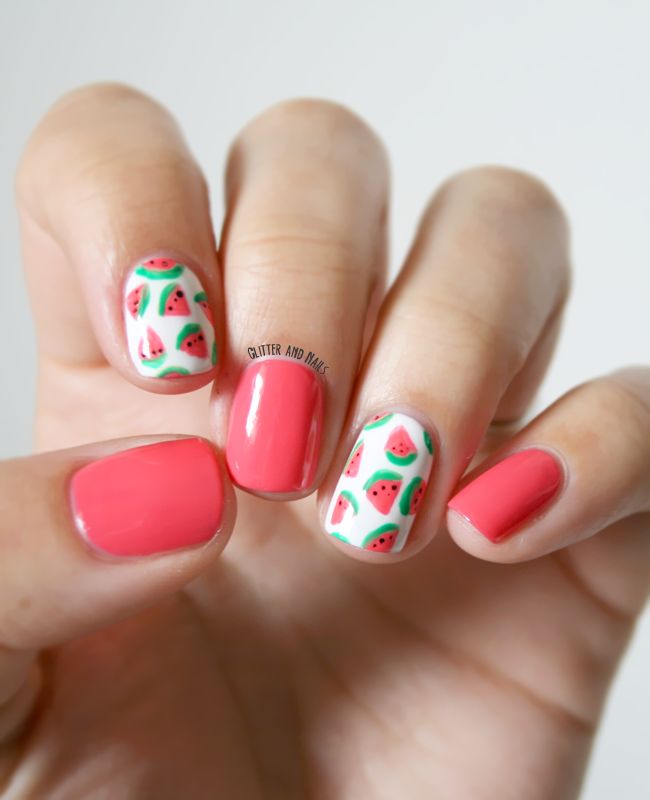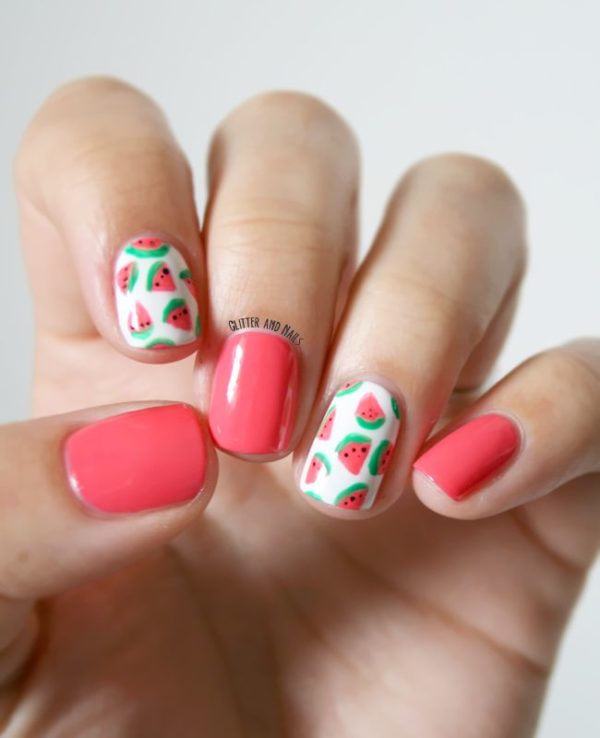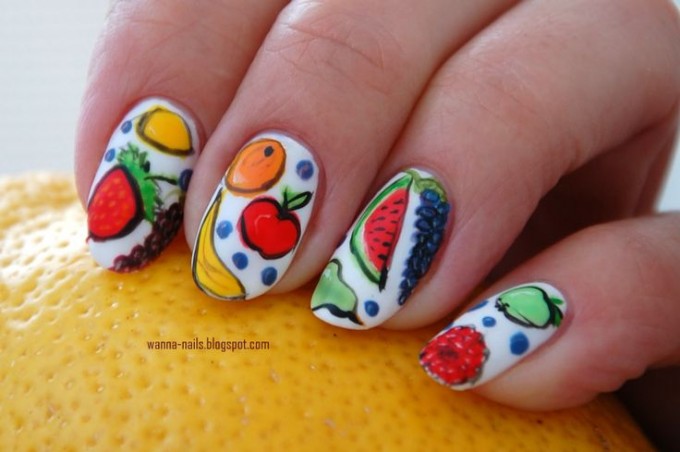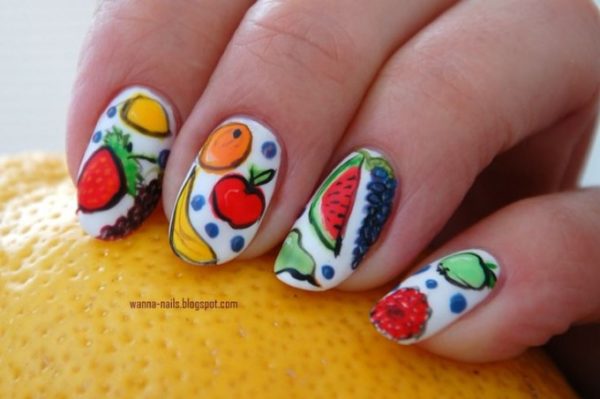 Which is your favorite fruit and your favorite fruit manicure design?