What really caught my attention these days while I was travelling through the country were the poppy fields. Their bold red color makes it almost impossible not to notice them and I started thinking about their significance and meaning. They are a well-established symbol of remembrance and it's thought that they grow on fields where lots of people have fallen. And that's enough history for now and let's enjoy these beautiful nails designs. The poppy is such a wonderful flower and I bet that you will fall in love with today's floral manicures for sure. You can create so much versatile manicures with a single flower and if you need something that will boost your imagination just scroll down through the photos. You should definitely give these Beautiful Poppy Nails That Will Amaze You a try and enjoy a red manicure a bit. The red manicures are really classy and stylish and will put all eyes on you.
If you are in the mood for more flower then don't miss to see the floral nails tutorials that are easy to recreate and the stupendous floral nails designs. The possibilities are truly endless when it comes to flowers.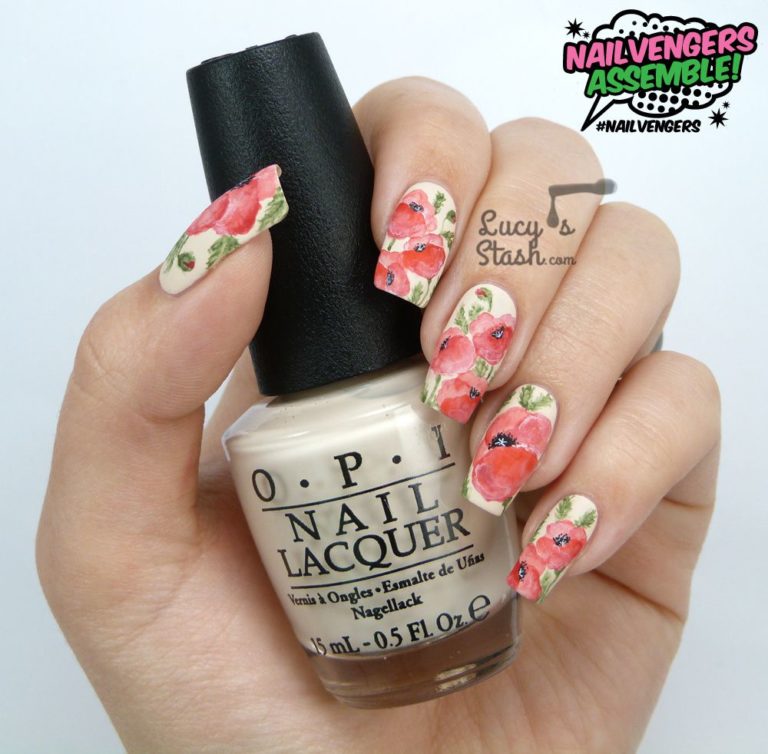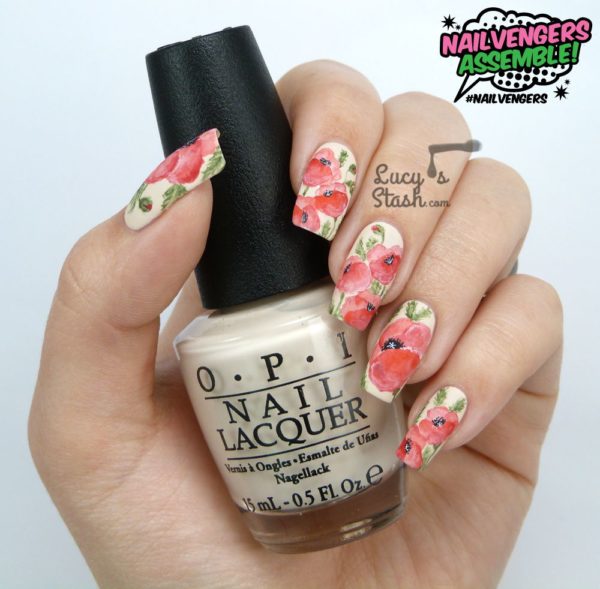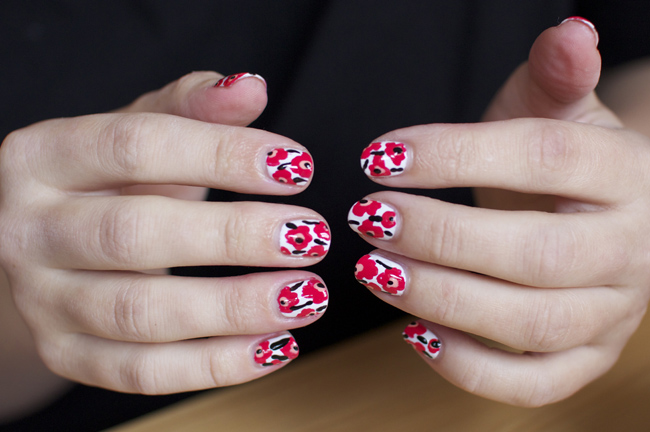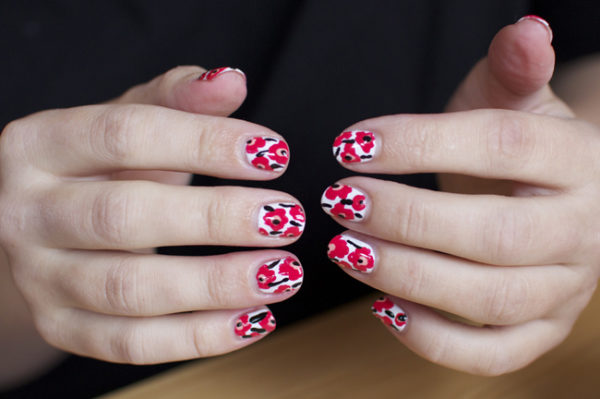 The combination of stripes and flowers is always magnificent. Put together the black and white colors with the popping red poppies and make yourselves a striking manicure.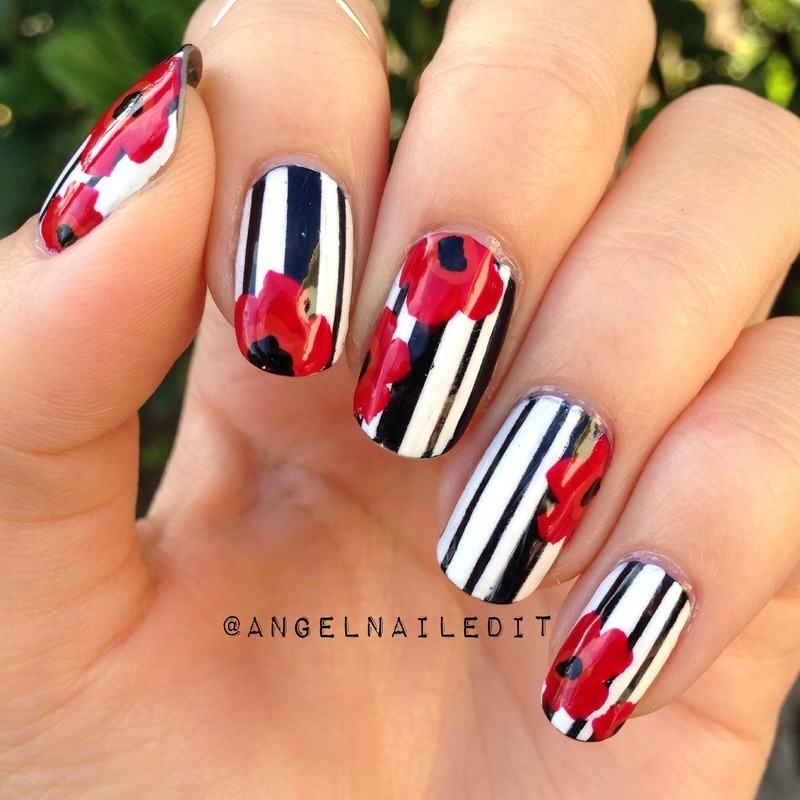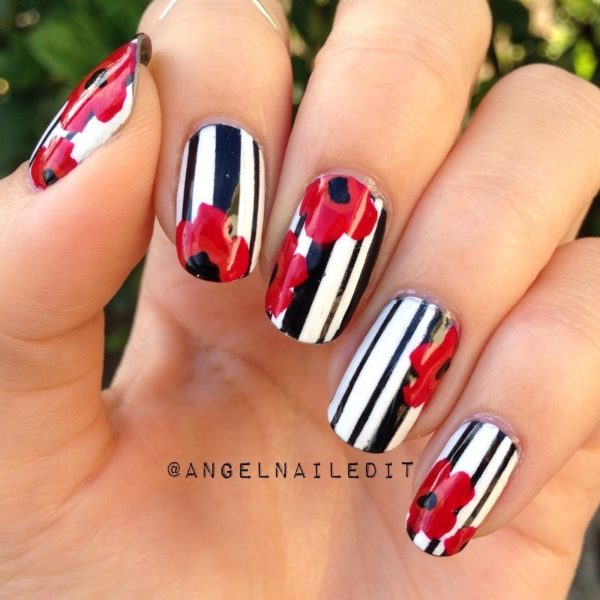 The watercolor technique is outstanding when it comes to creating poppies. Choose bright base color and then draw the poppies in your desired ways.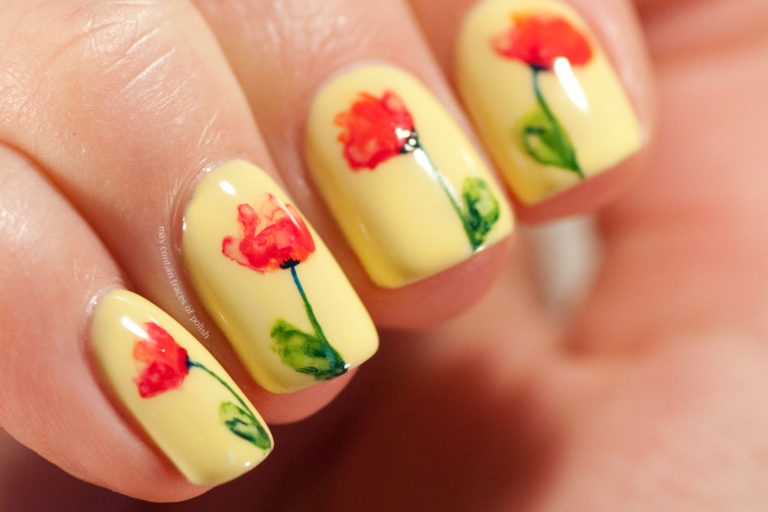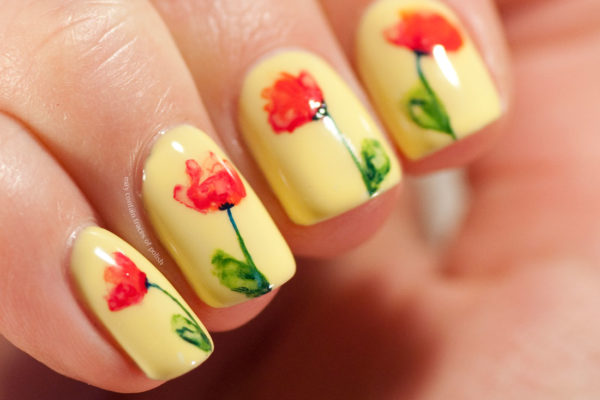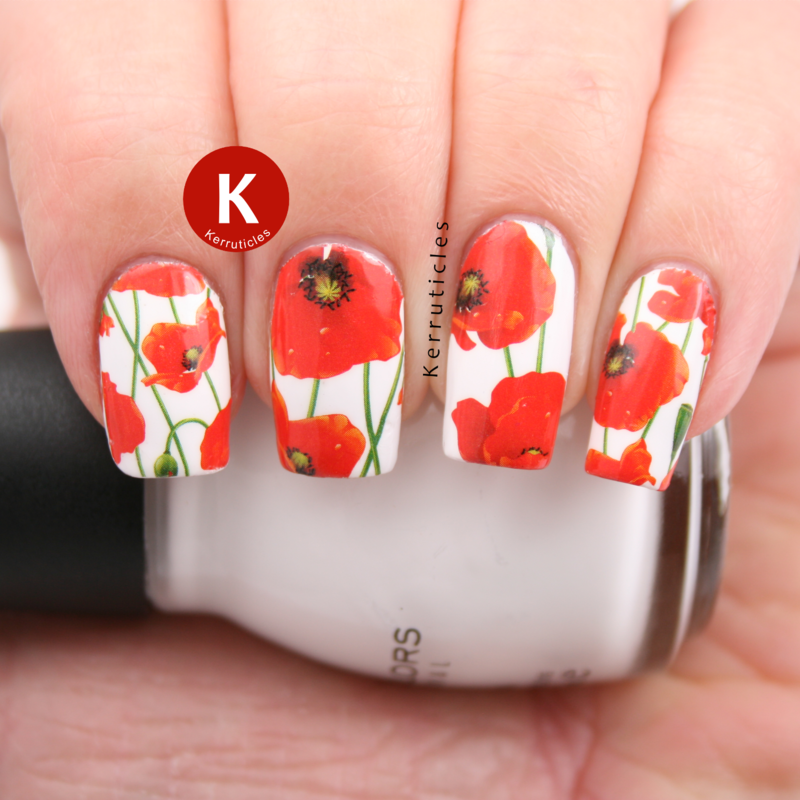 If you don't want to have a bold and dramatic manicure add the poppy flower just on one nail and go subtle on the rest of the nails. You can even add small crosses on another nail if you want to symbolize remembrance through your manicure.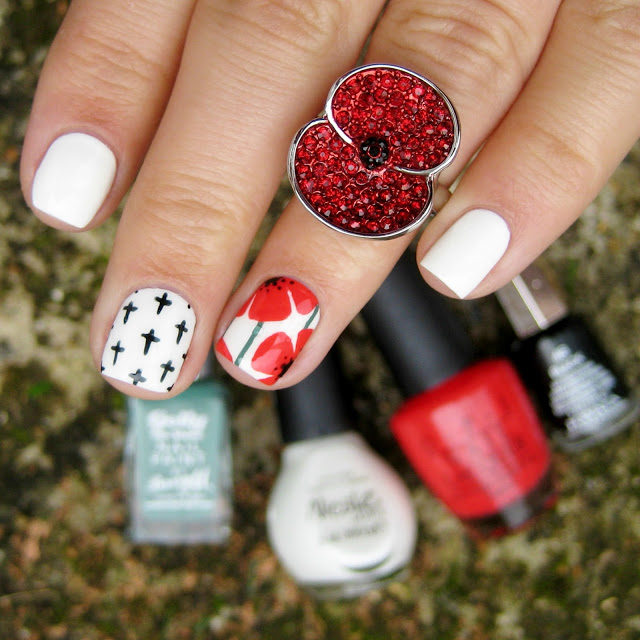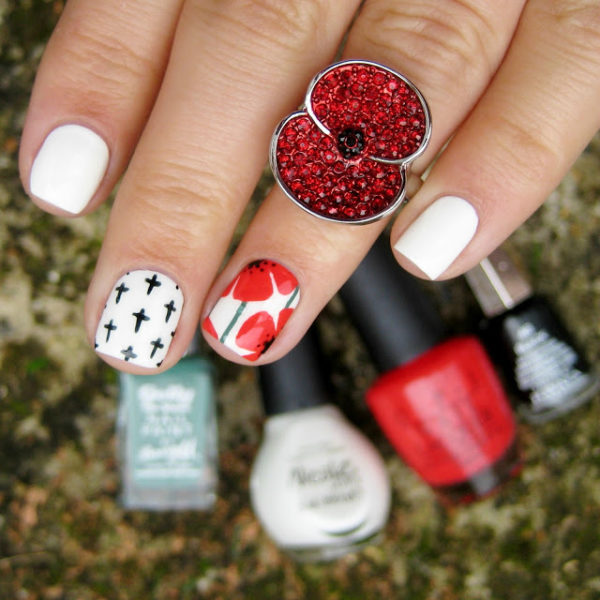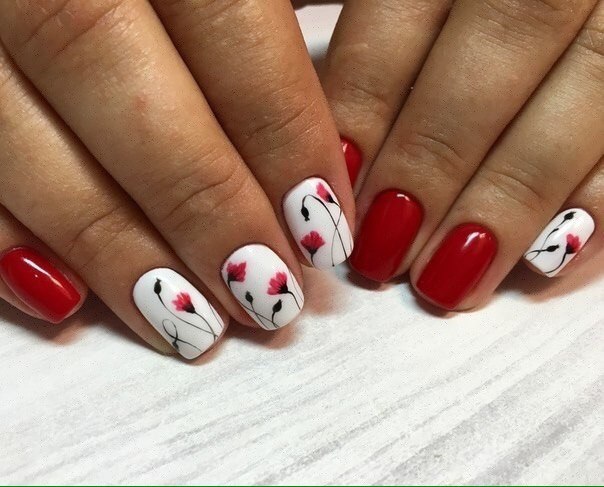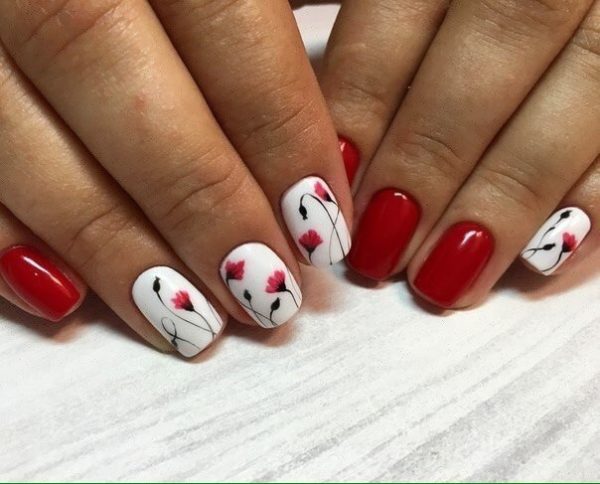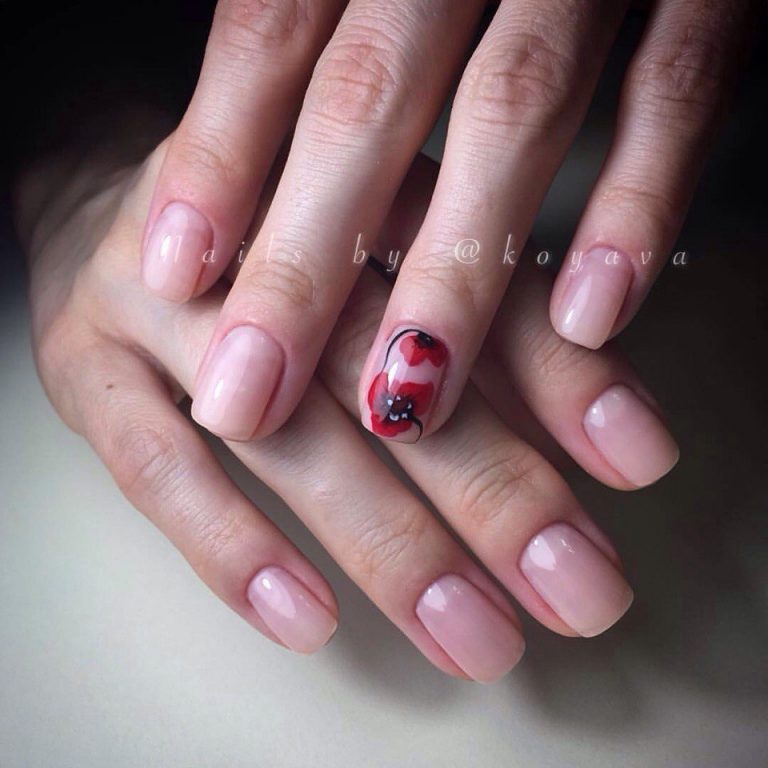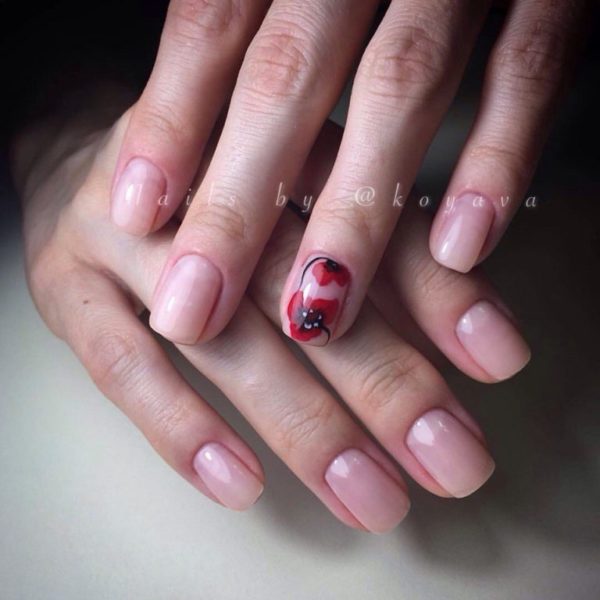 Adding some poppy here and there on your red manicure will make it more playful and vibrant. If you are a lover of red nails, this design is just perfect for you. How do you like it?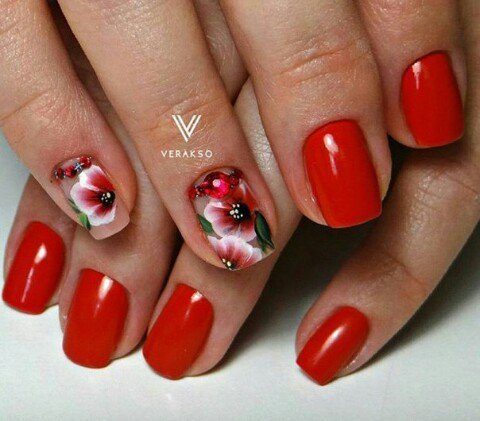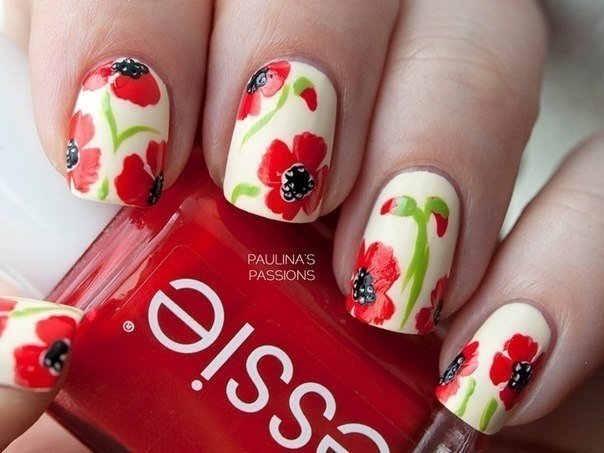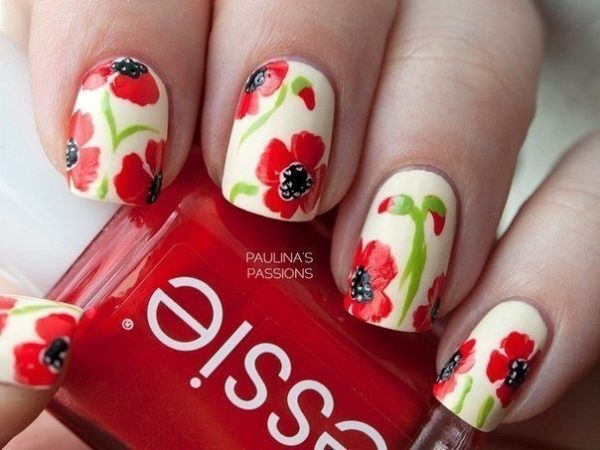 White nails are especially popular in spring and summer when your skin is tanned. Make your nails more interesting by incorporating these lovely red flowers and add some zircons to make them even more stunning.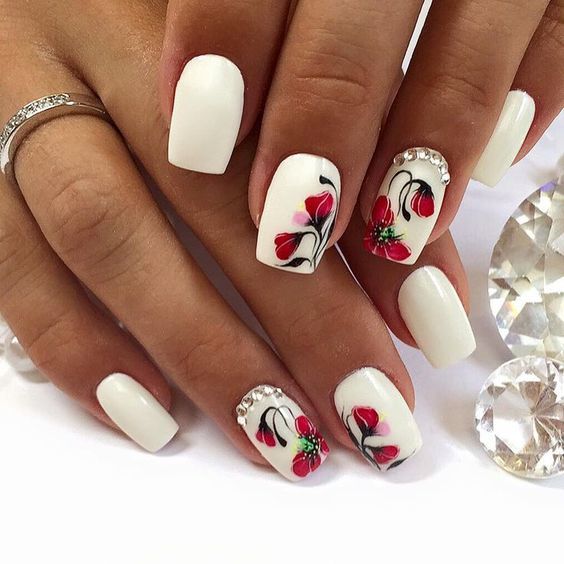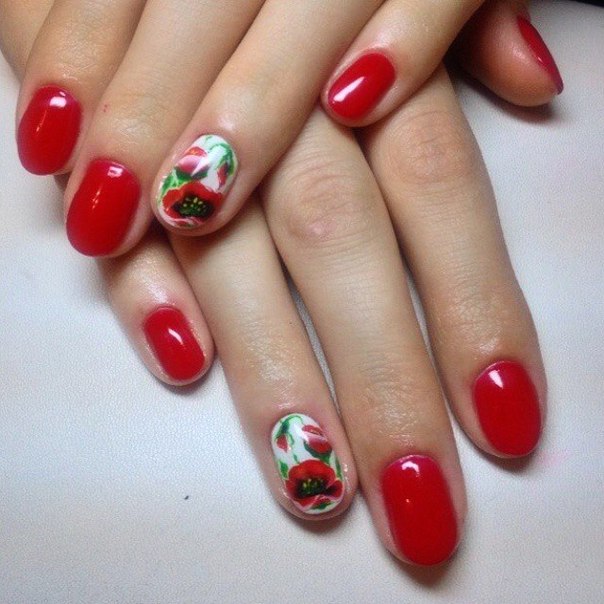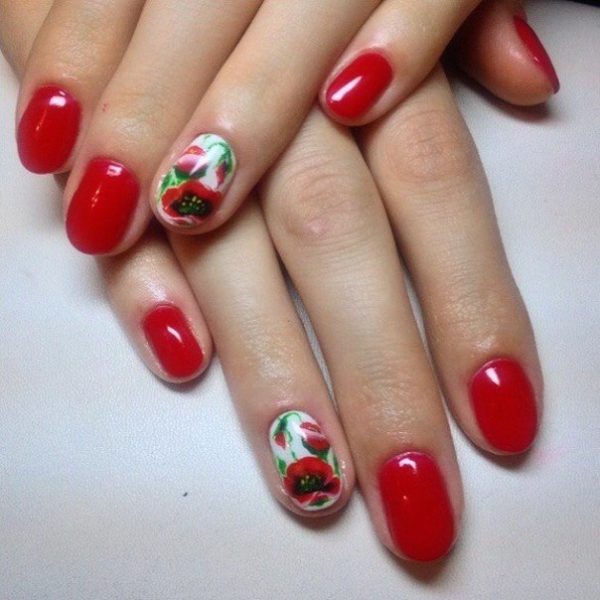 Your french manicure can get a completely different twist when decorated with some flowers. Poppies are a great choice indeed!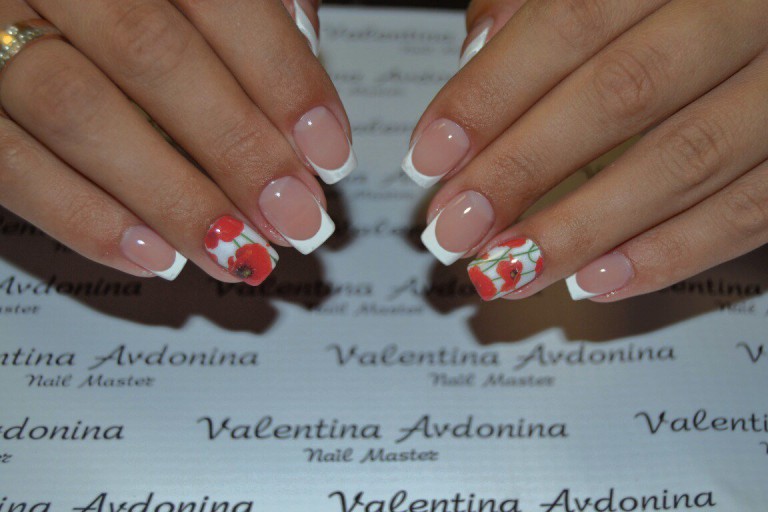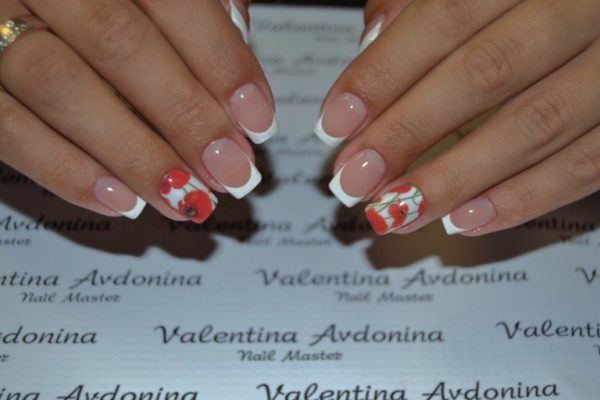 Which is the manicure design that you like the best? Keep me posted in the comments below!