There are so many beautiful tattoos designs out there, but the ones that managed to grab my attention and leave me speechless today are the black background tattoos. They are special, different and unique each in its own way and are the first thing that people notice. These tattoos are ideal for you if you enjoy being in the center of attention. They mostly come as sleeve tattoos. You can see them combined with lots of flowers, birds, butterflies, faces and many Mandela and other prints. They are quite versatile and you can indeed create a tattoos that is original and one of a kind. The designs below will serve you as an inspiration so you can get a preview of how they look. I'm sure that you will be amazed of their beauty. Scroll down and see the Bold Black Background Tattoos That Will Fascinate Both Men And Women. They are super dramatic and  really hard not to notice!
Since you are already here you may want to take a look at these splendid moon tattoos and the terrific tribal tattoos designs. They may inspire you for your next tattoo, who knows!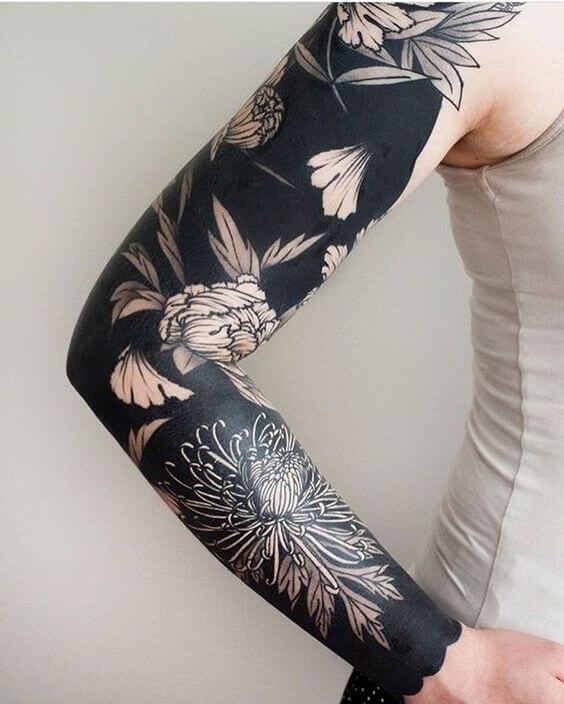 This face tattoo looks really spectacular and the combination with a butterfly is truly outstanding. This tattoo wouldn't have looked so amazing if it wasn't the black background, don't you think?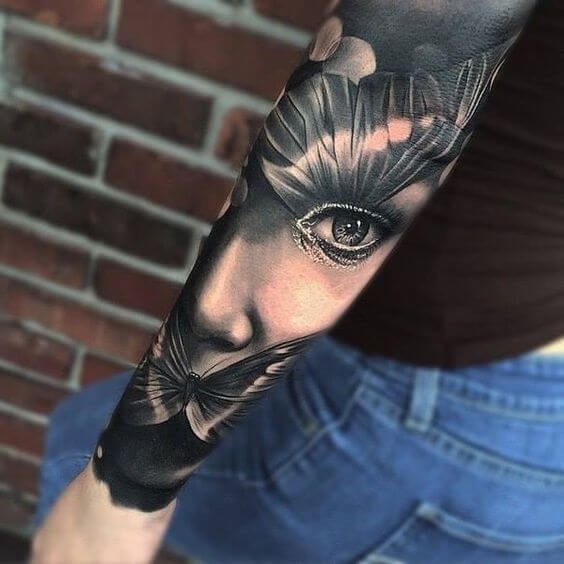 You can create so many different patterns with the black background which puts even more attention to the designs in the middle. How do you like this sleeve tattoo? It's great for both and women, so don't hesitate and go ahead and recreate it!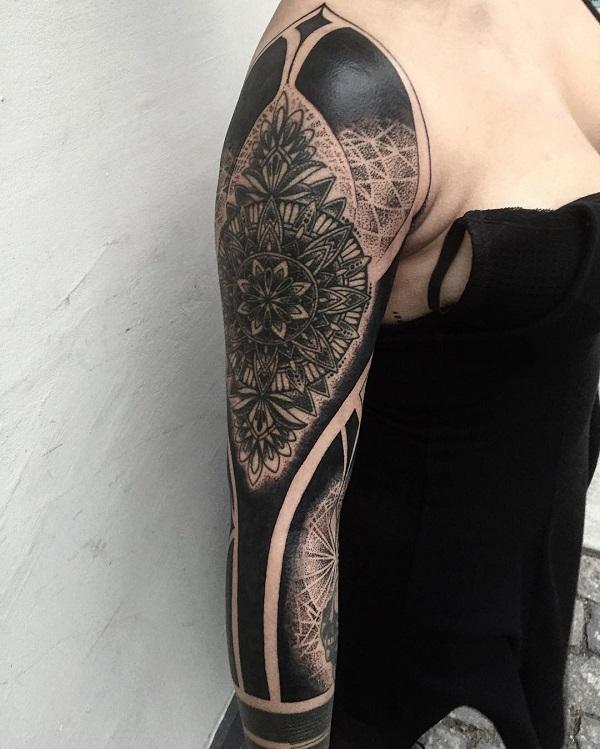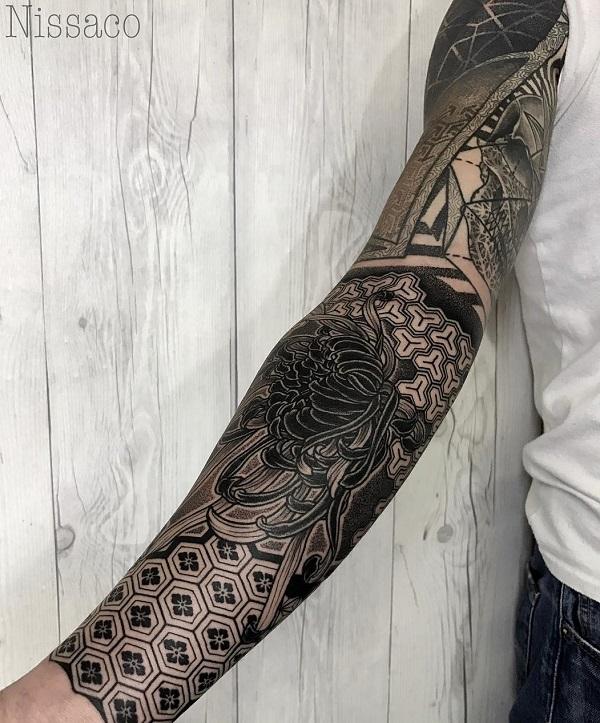 This tattoo is definitely not created at once. You can consult your tattoo artist whether is possible to turn your existing tattoos in a tattoo with black background. I'm sure that he/she will find a way and make your whole sleeve tattoo fantastic. There are so many stories that this tattoo is telling. What do you want yours to tell?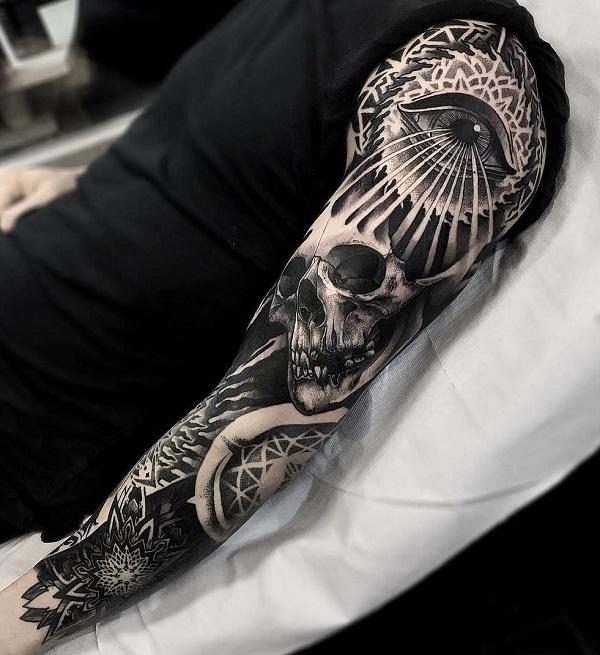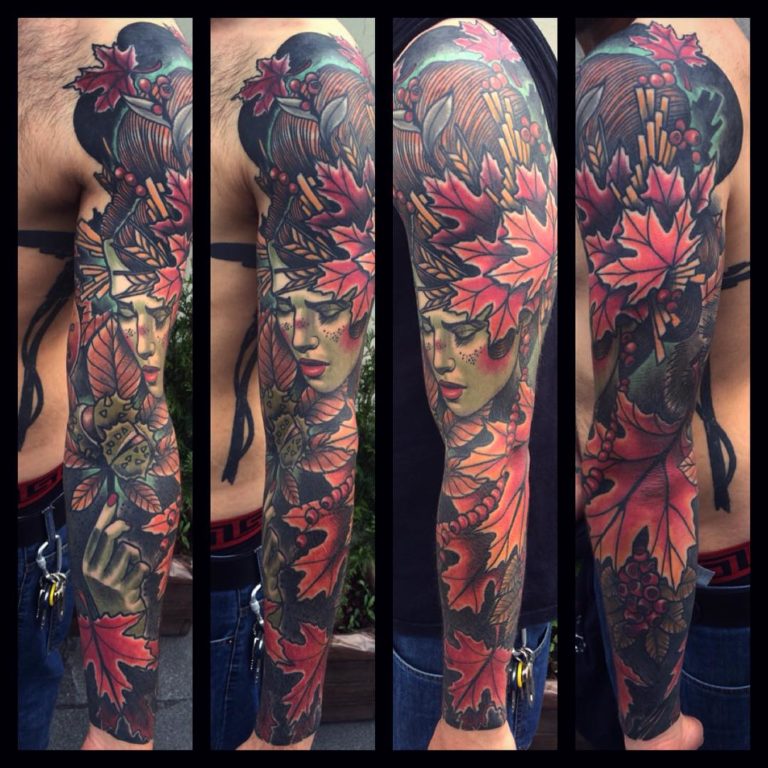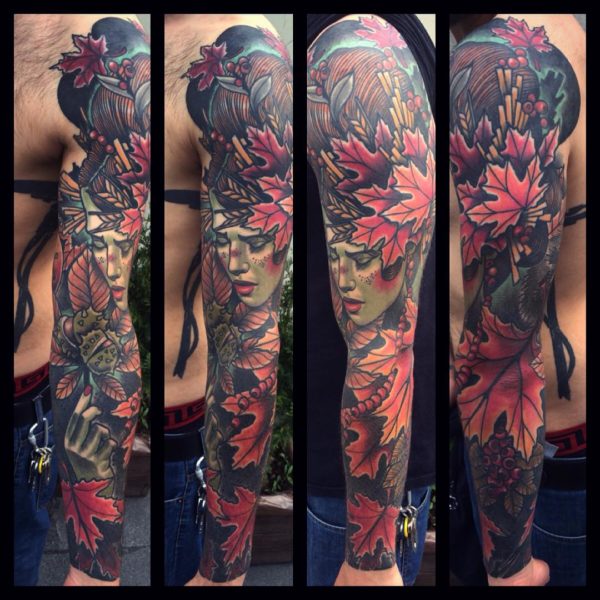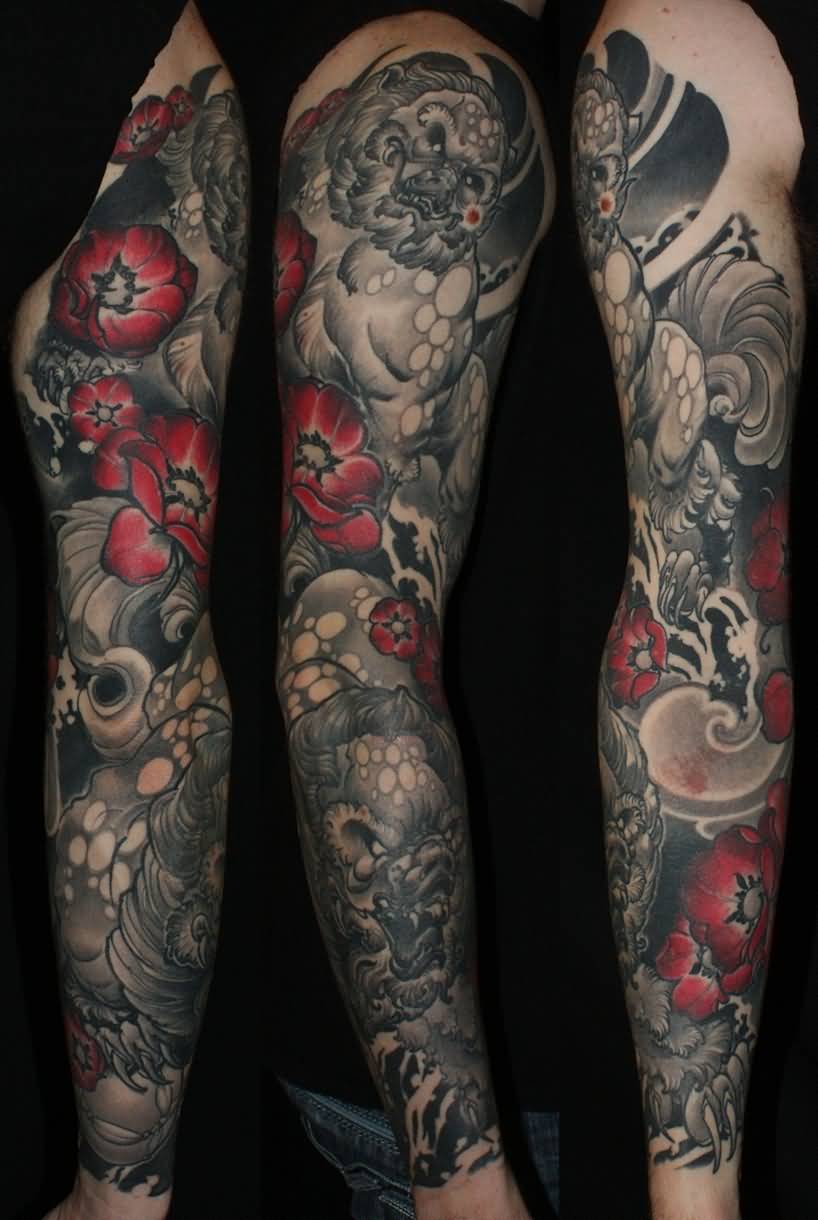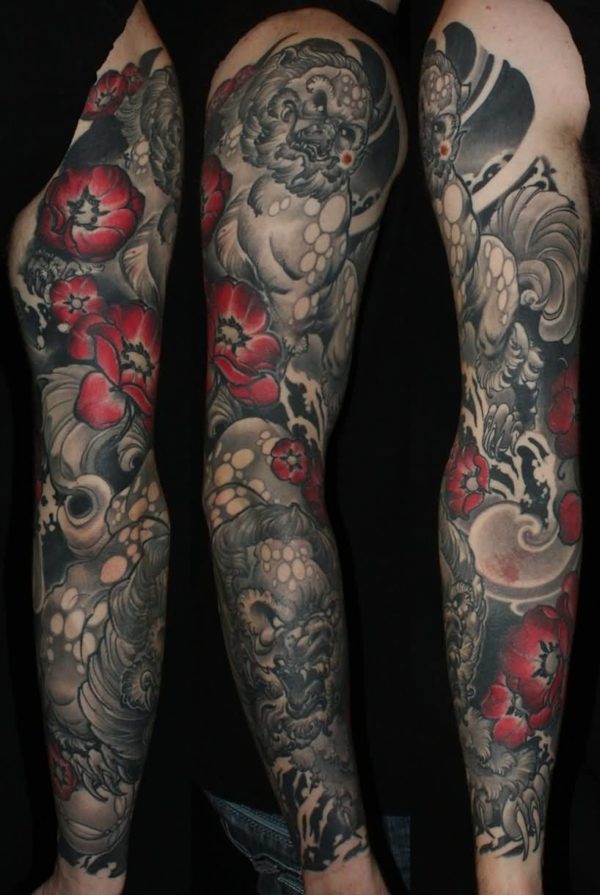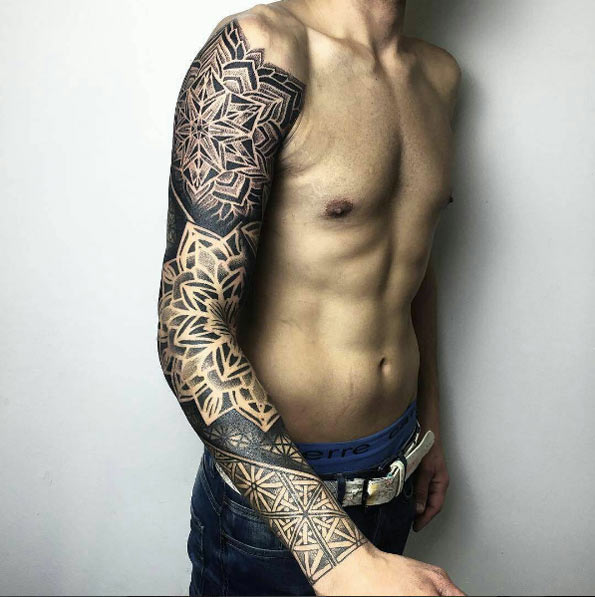 Not everyone can wear these tattoos right, so think carefully before you decide to go for them. They are definitely bold and not for someone who isn't ready to show them off!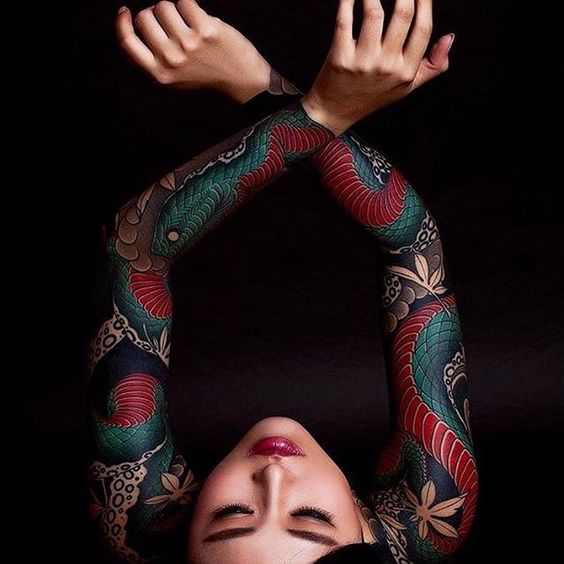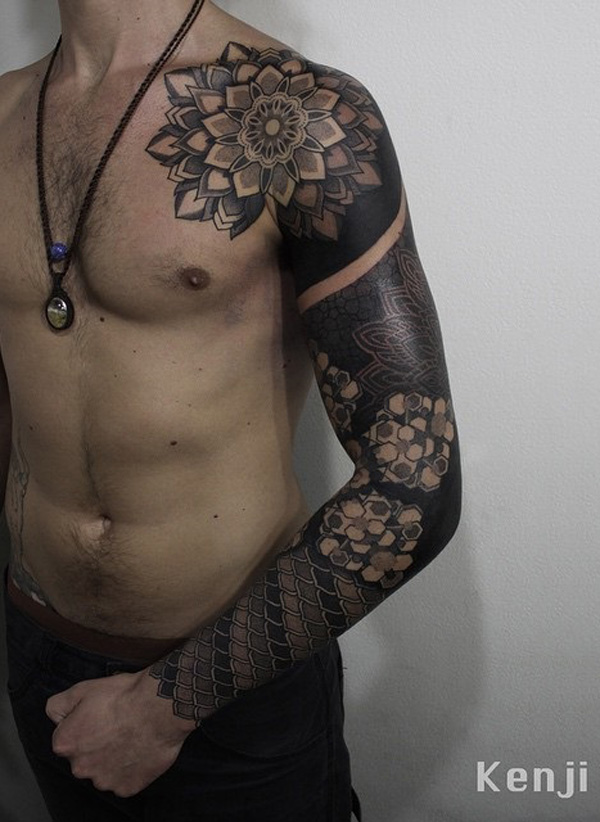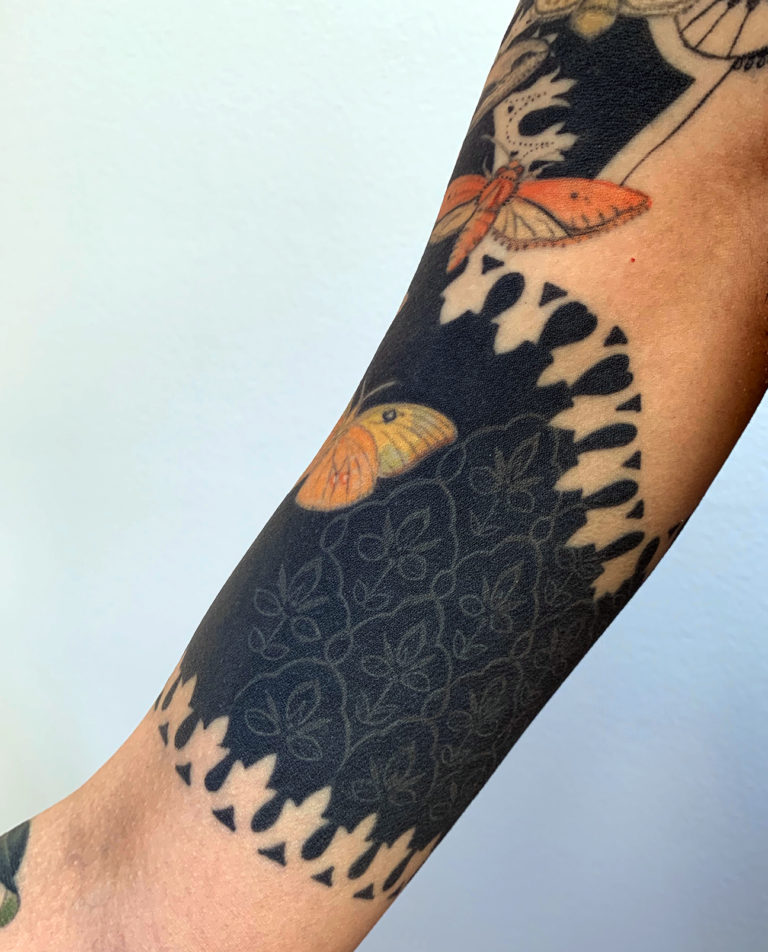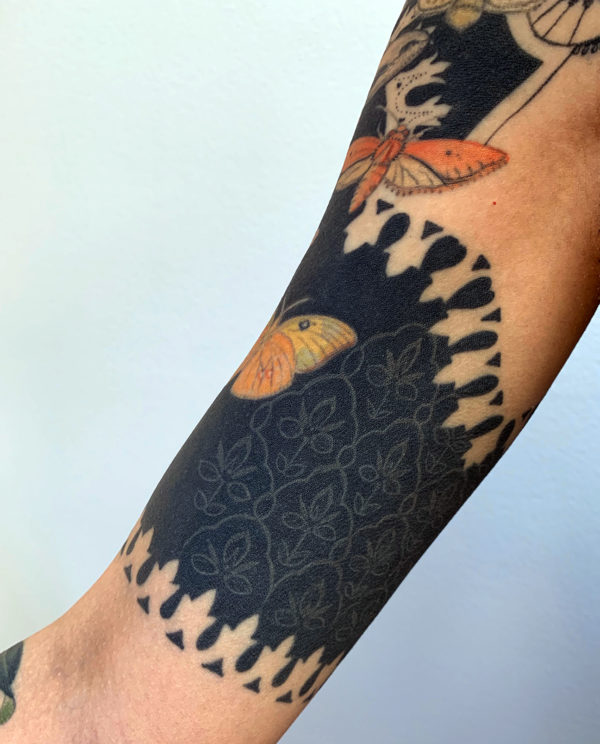 The cherry blossoms are a popular choice when it comes to these tattoos. The contrast of the pink and black color is truly amusing.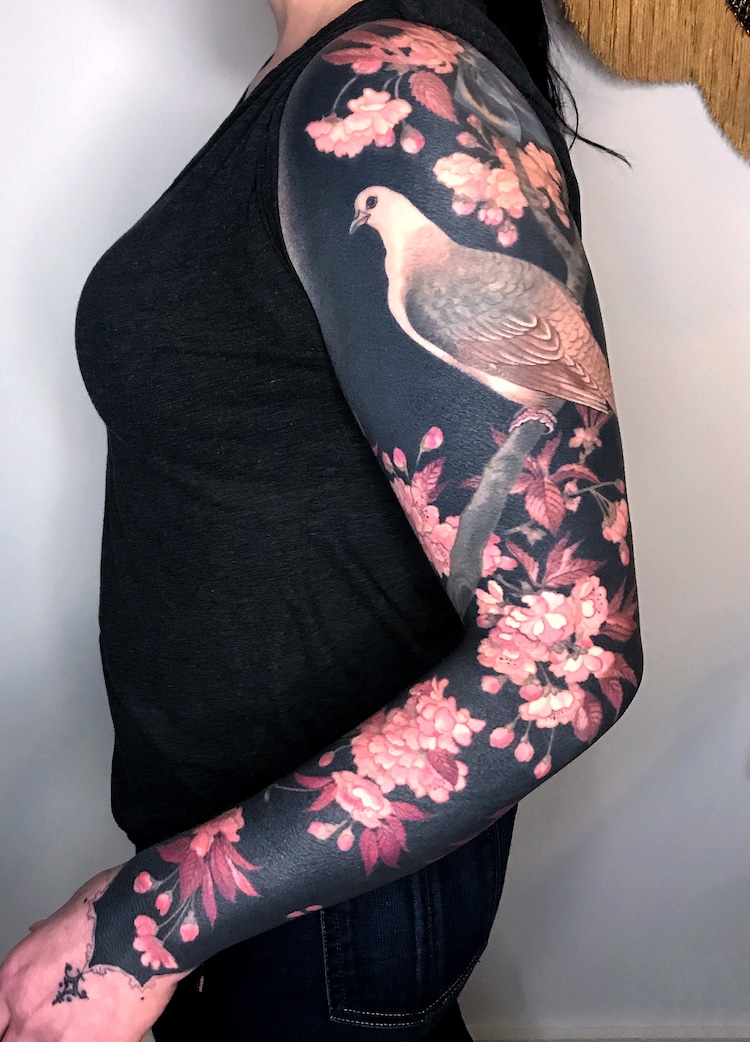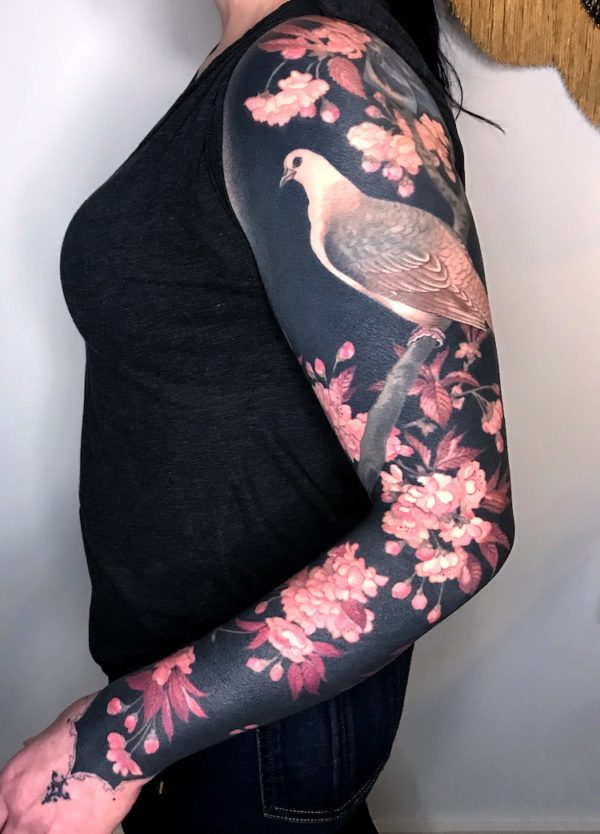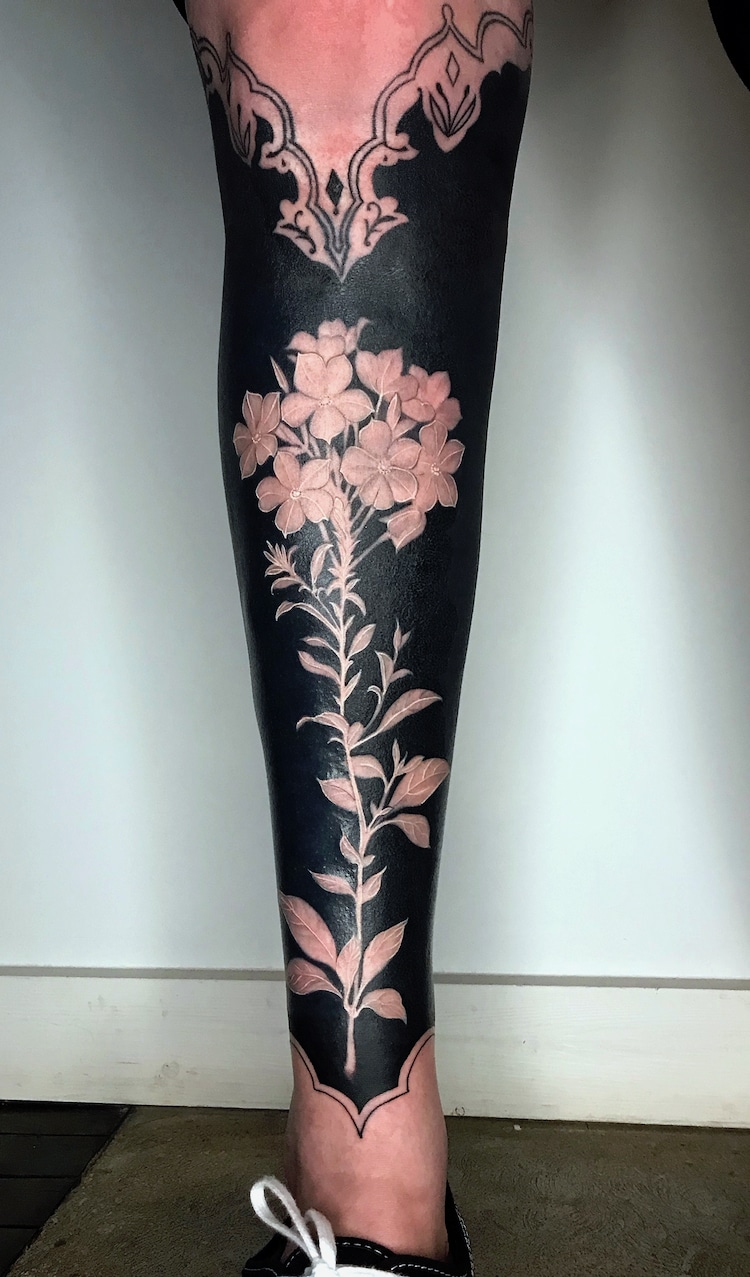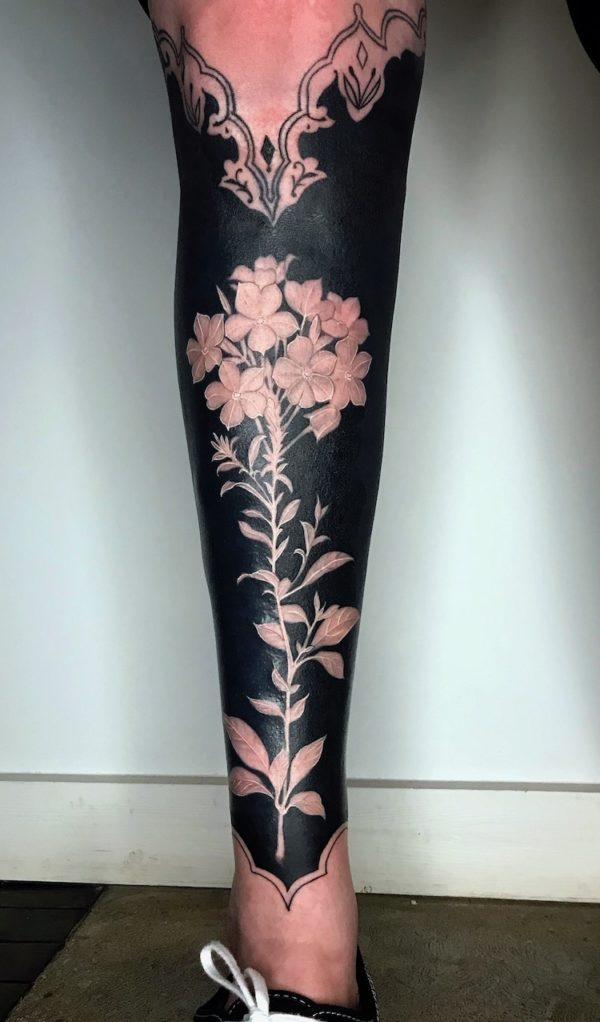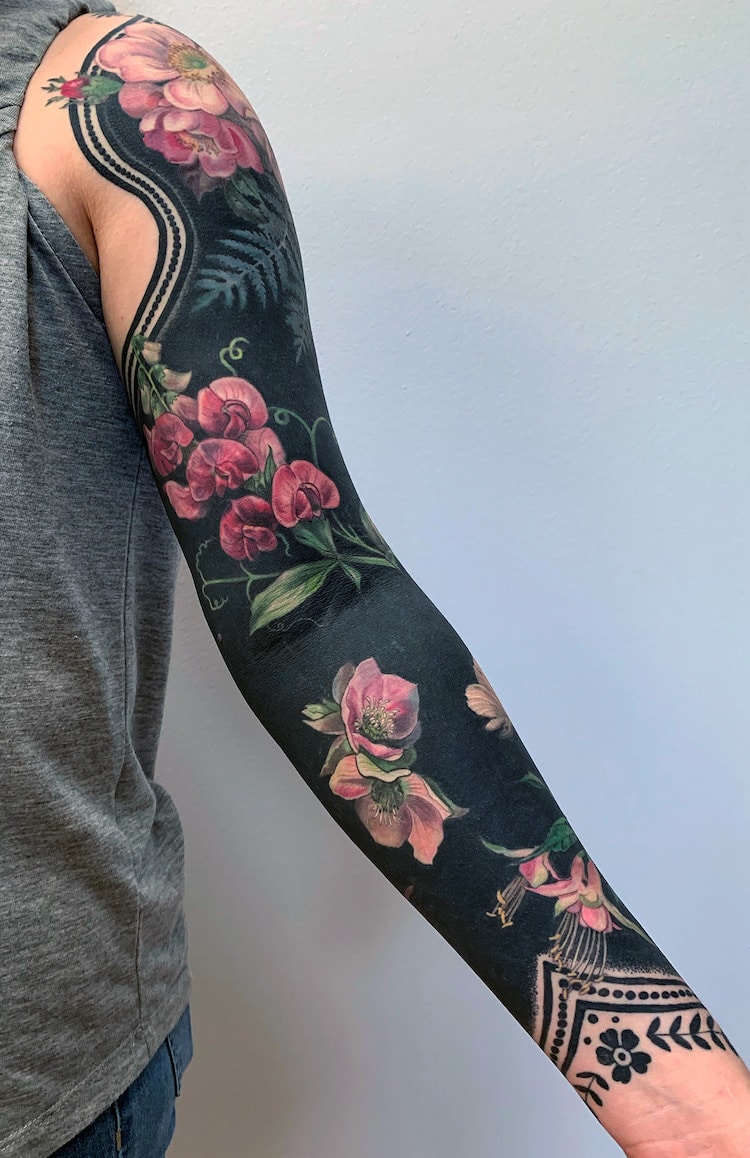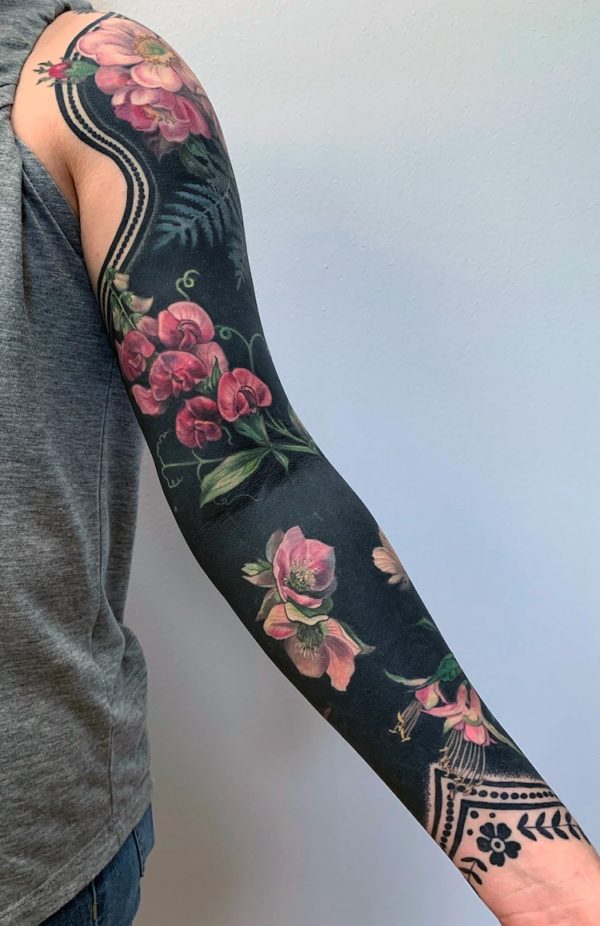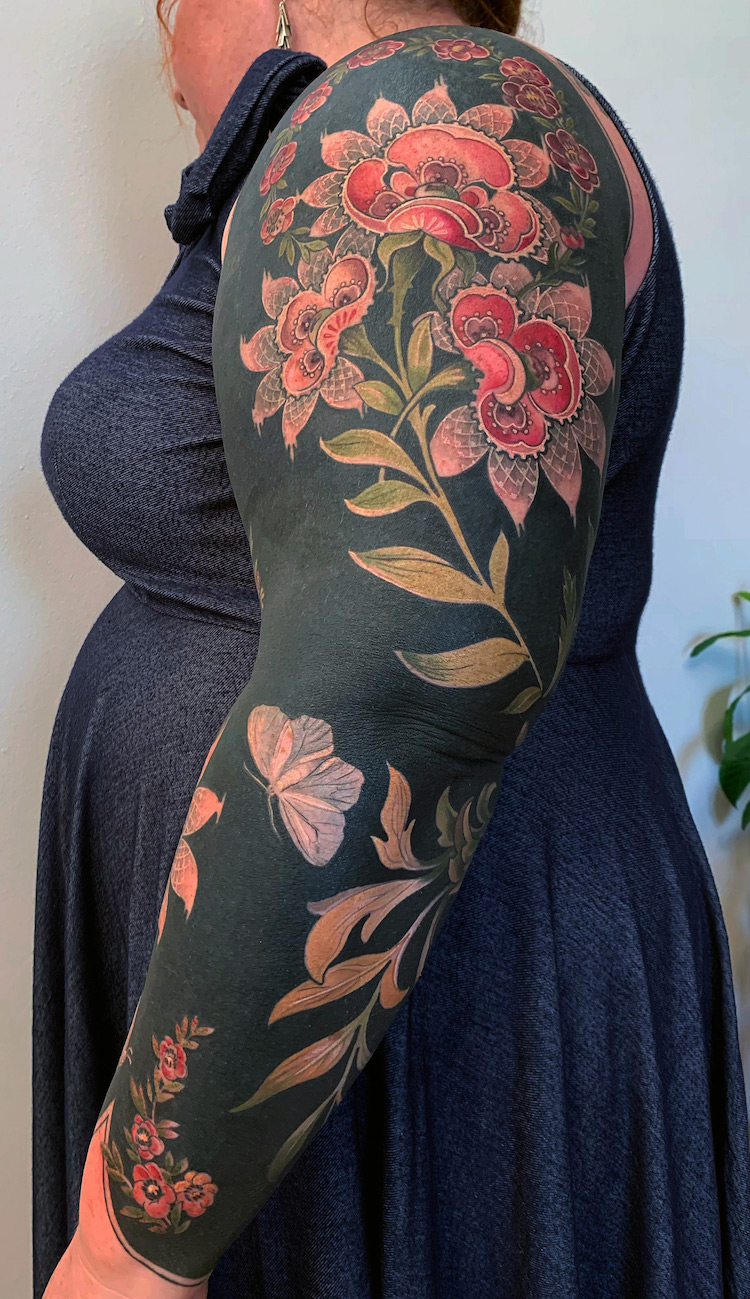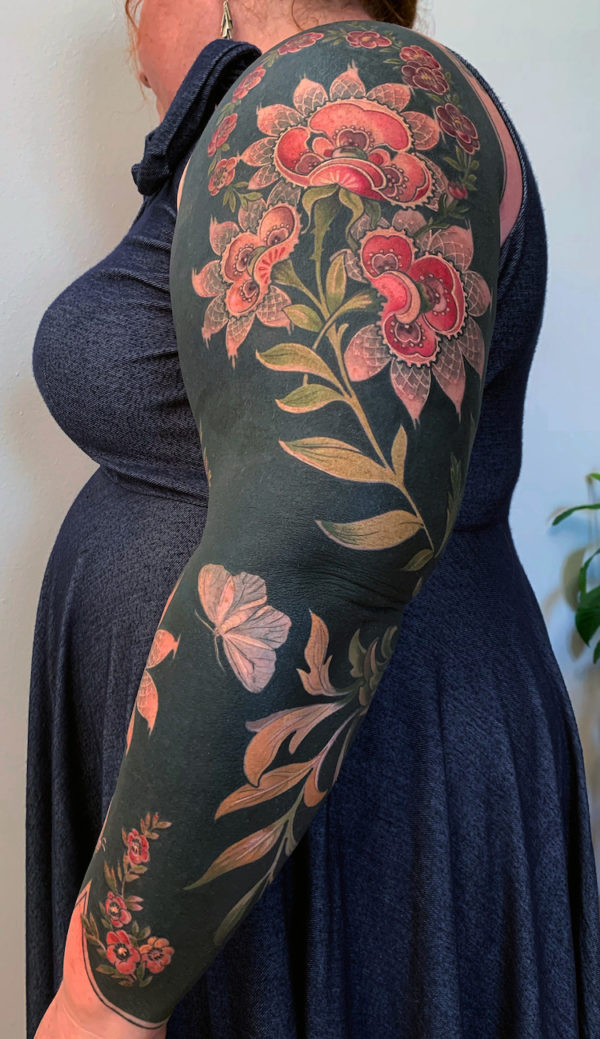 Did these tattoos managed to make an impression on you?