Is your wedding day coming soon and you are looking for the perfect wedding dress? We are here to give you a hand! Lots of the brides nowadays choose not to have a traditional wedding, so the traditional wedding dresses are out of the picture today. I'm more than happy to share with you some alternatives to the long wedding dress and today I chose the short designs. You are going to love them cause in them you will move around freely and with ease, and you won't be stepping on your gown while dancing on the dance floor. If you are a practical bride and you are having an informal wedding in an unconventional way, this is the perfect length for you. The designs vary and there are lots of fabulous ones that you can choose from. This type of dress will allow you to go big with your shoes and find a spectacular pair. Instead of hiding them under your long gown, this time they will be visible and everyone will check them out. Scroll down and see the Gorgeous Short Wedding Dresses For Your Informal Wedding Day.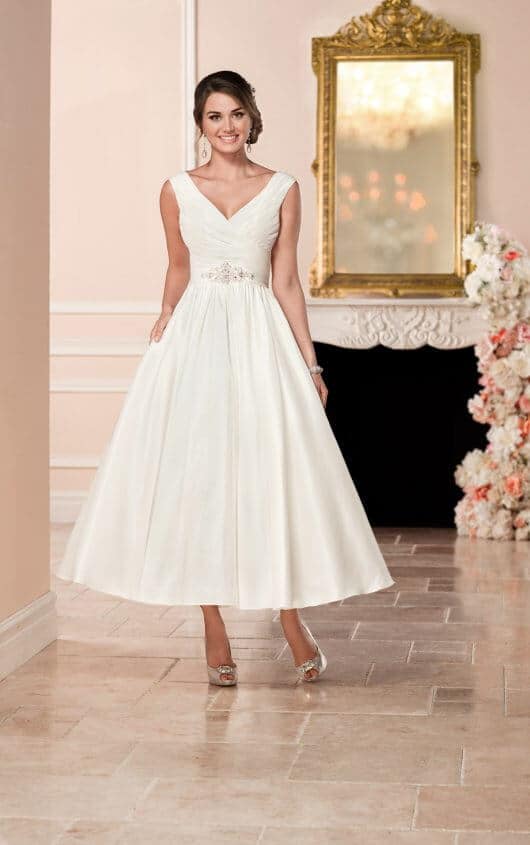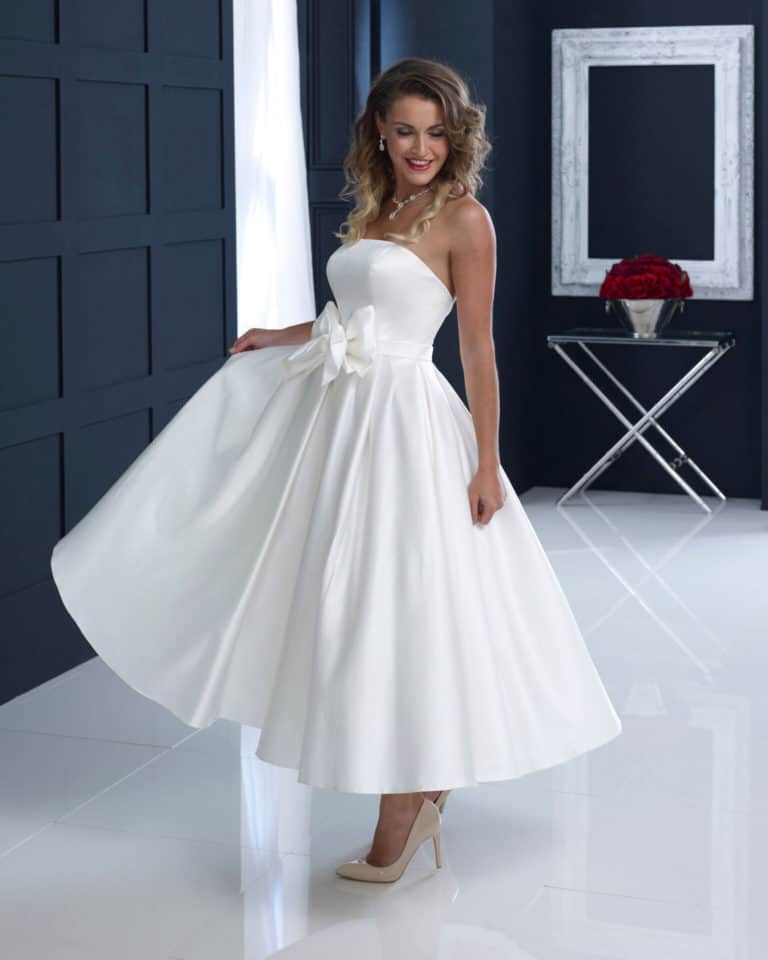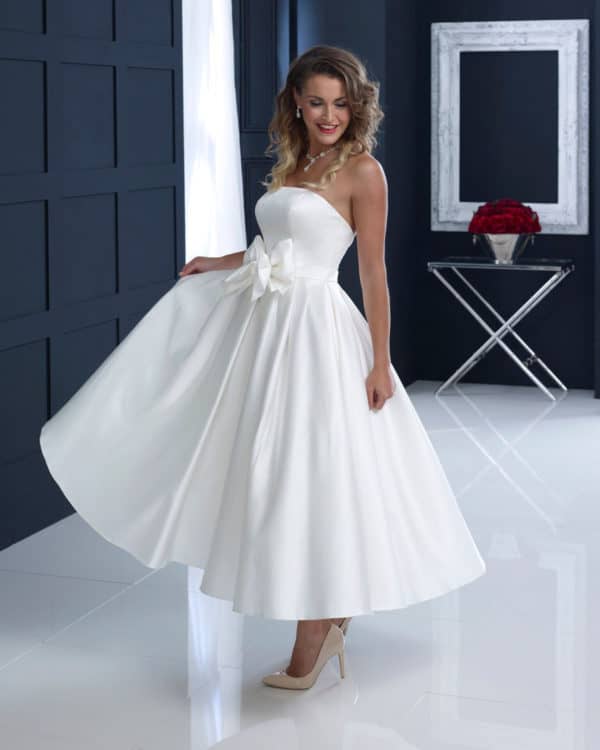 Just because your dress is short that doesn't mean that it's not elegant and stylish. Make sure you go for a knee-length or below-the-knee length if you want to look like a sophisticated bride.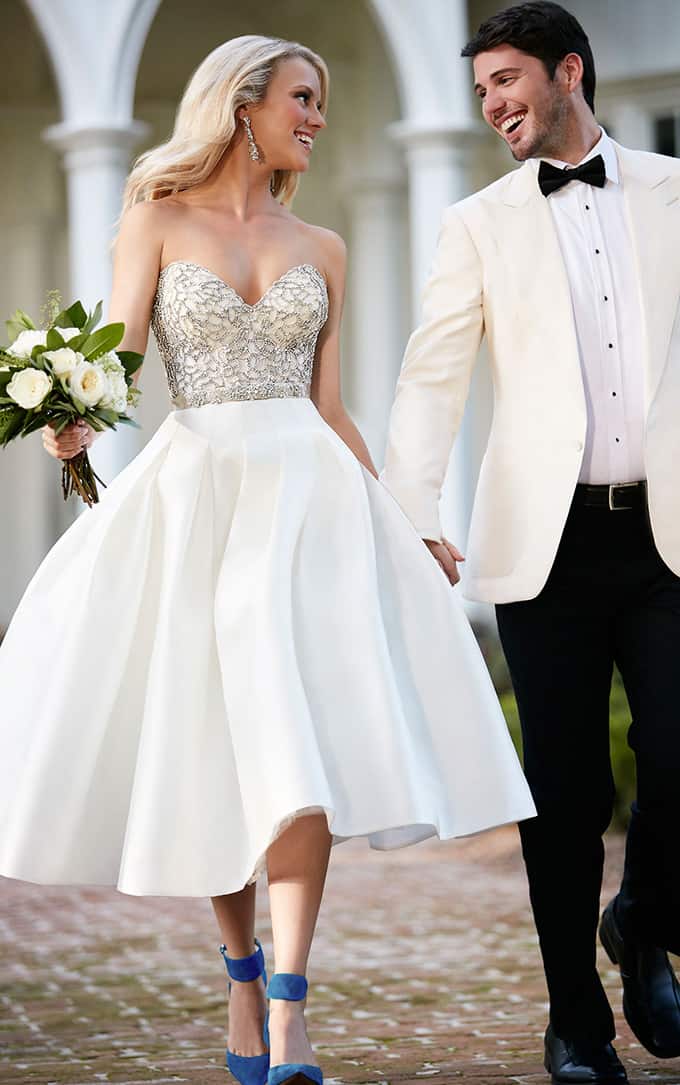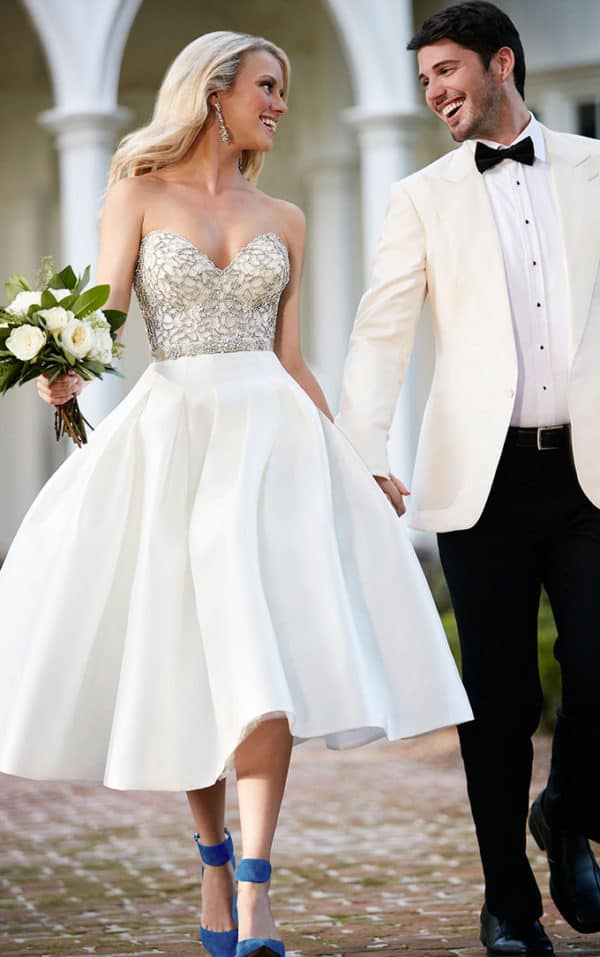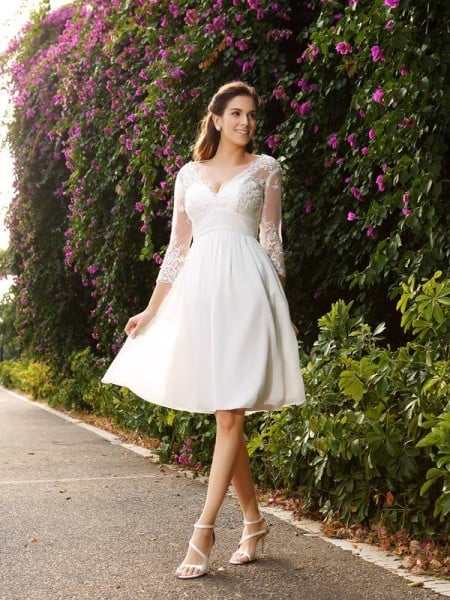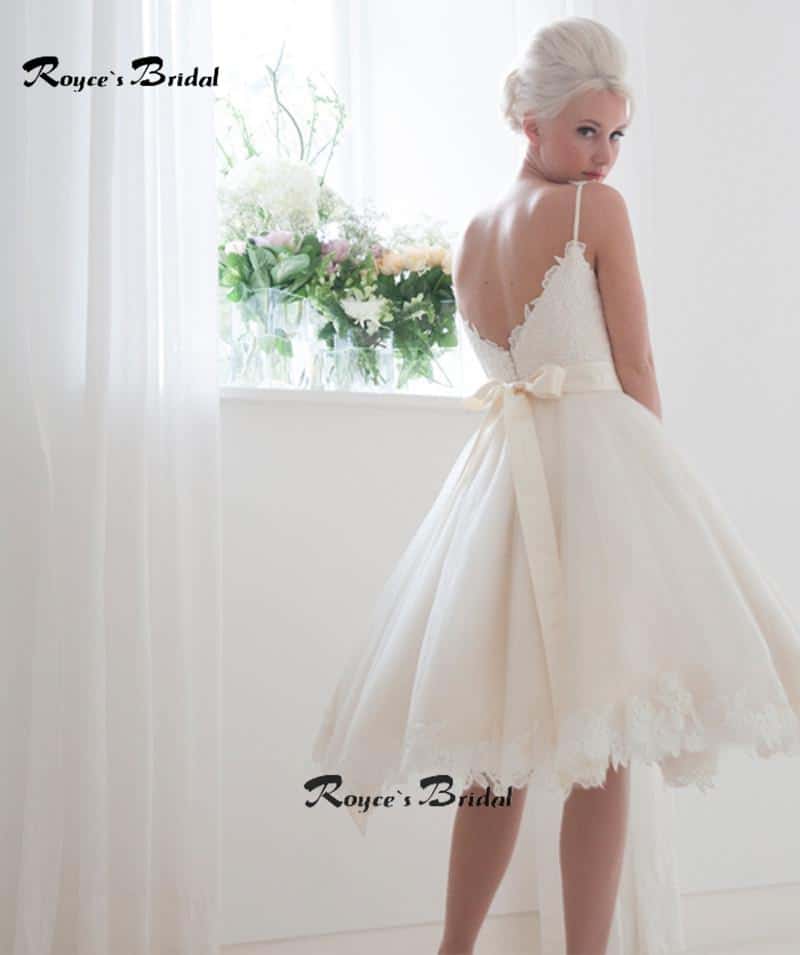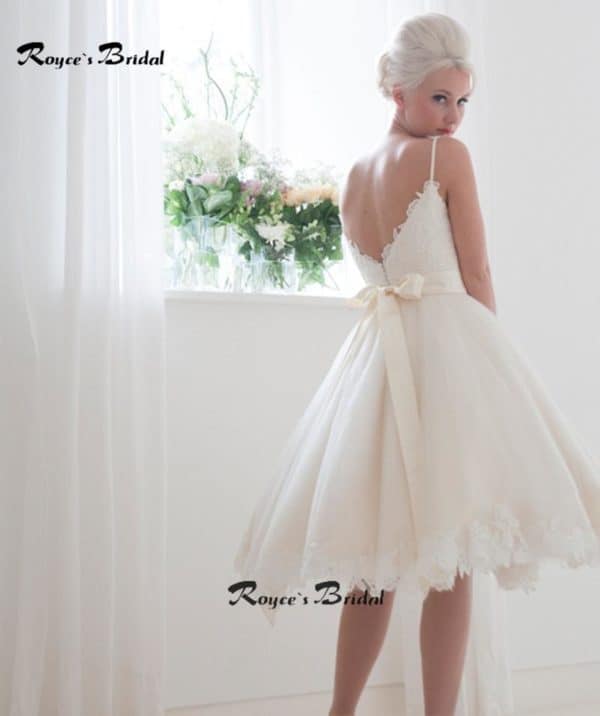 Be careful when you are choosing the materials for your short wedding dress cause they chances that it will look like any ordinary party dress are big. Go for tulle, chiffon and satin since they will help you emphasize the bridal look.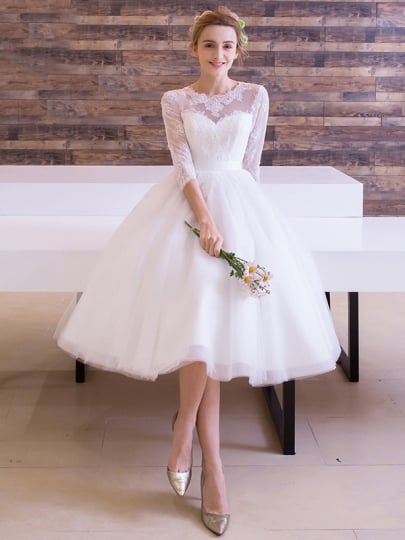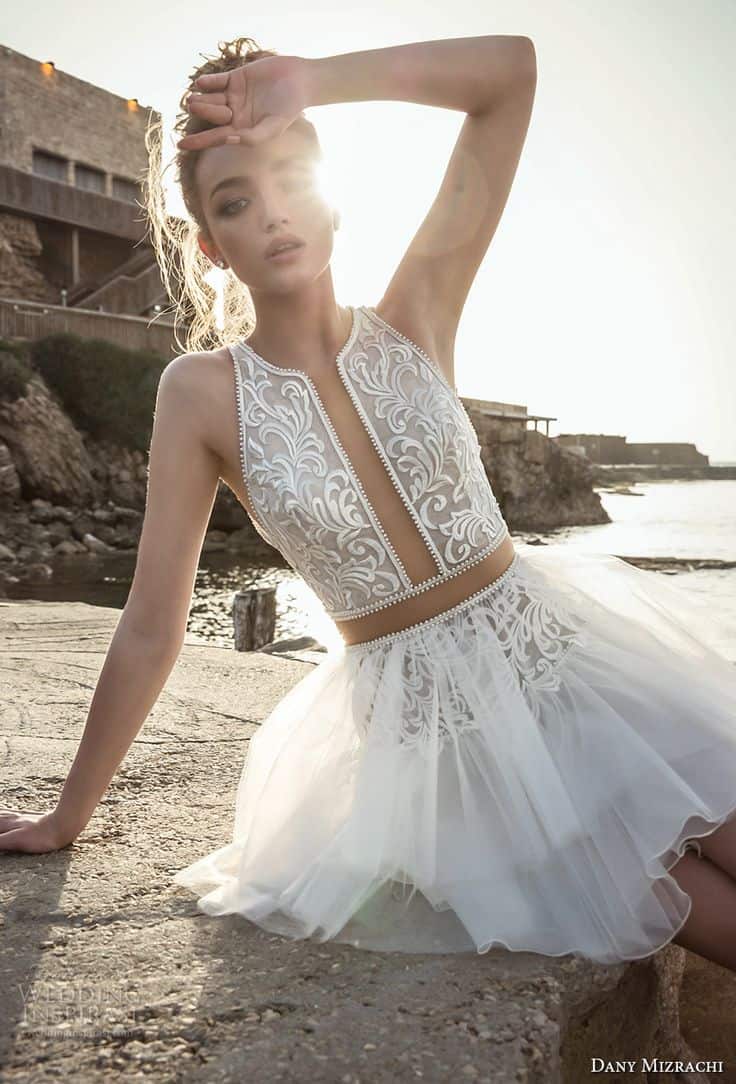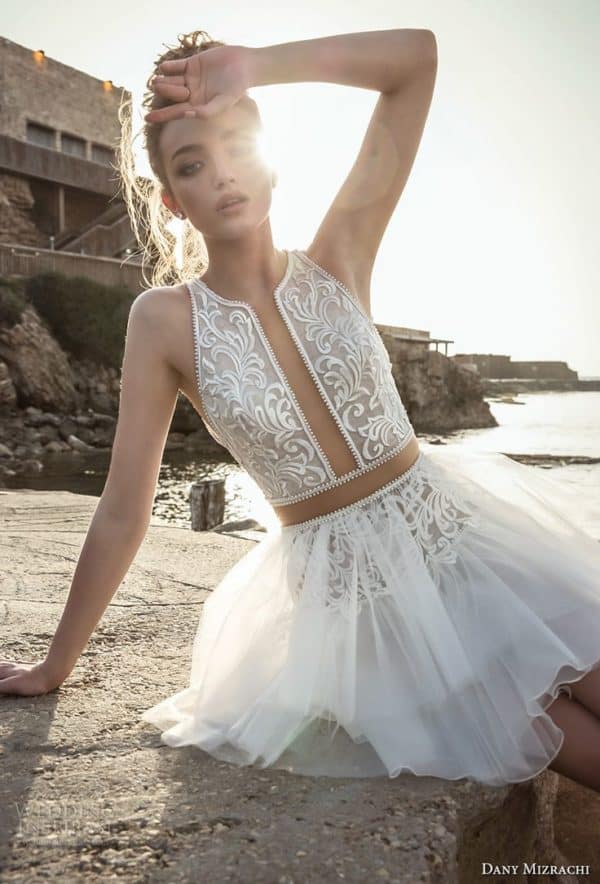 If you want to have a romantic look that still reminds of the long wedding dress then add a skirt on top of your short dress that can be removed afterwards. This design will make some stunning photographs, so make the best use of it!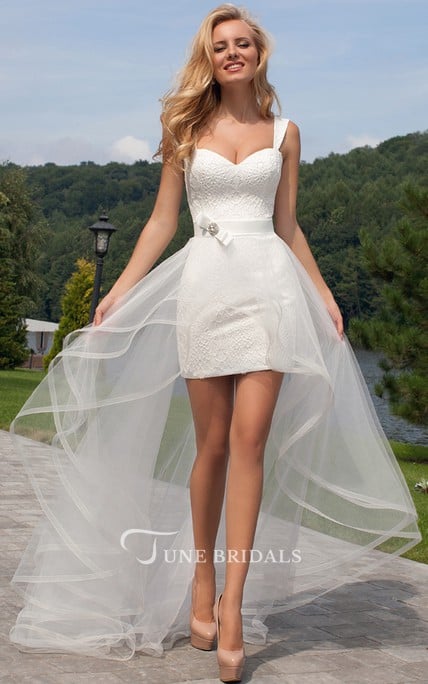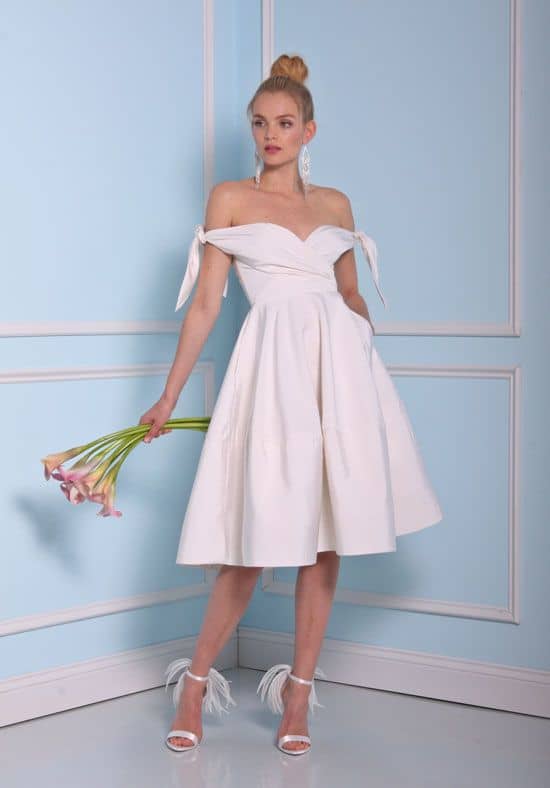 Is there someone who doesn't love this satin bridal gown on one shoulder? It's my favorite so far cause it screams with glamour and sophistication. The belt with rhinestones adds a dose of elegance, so don't leave it out of the design.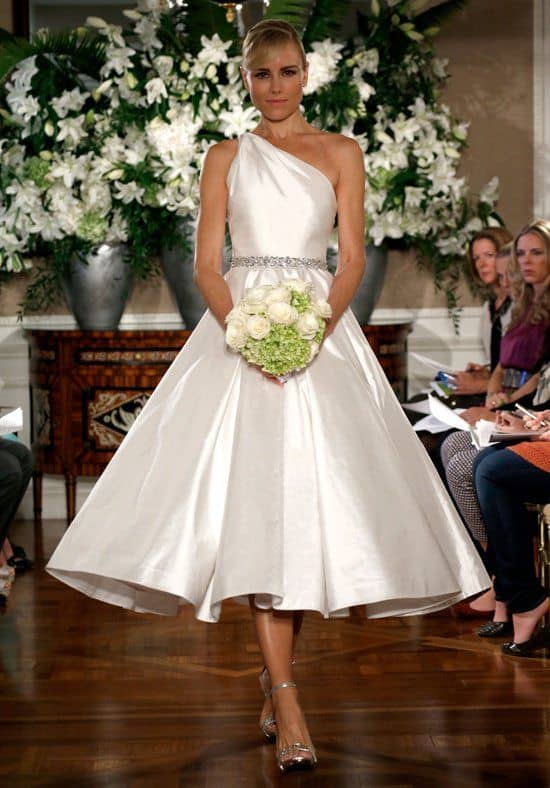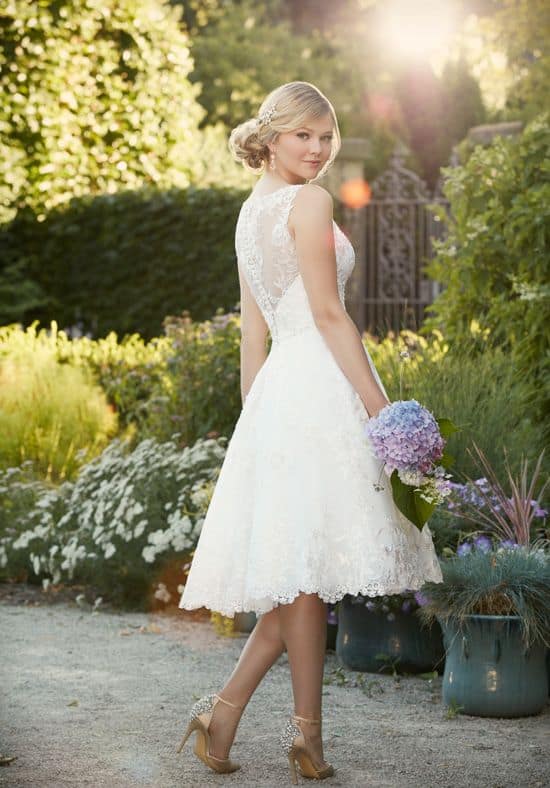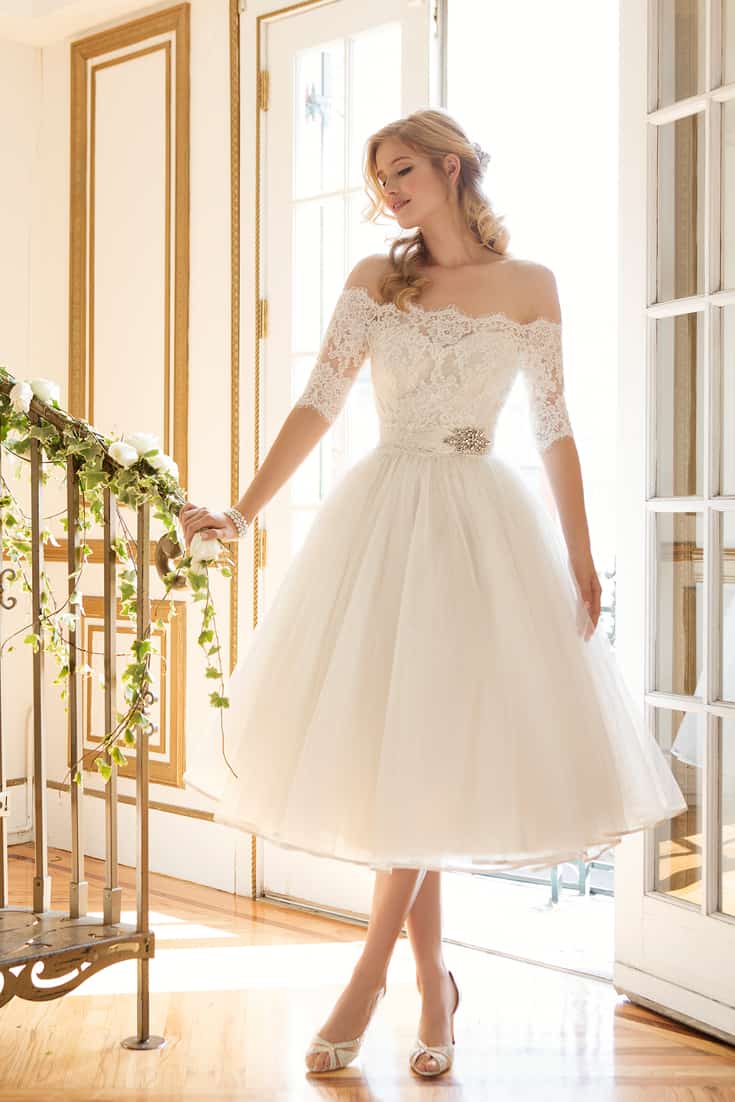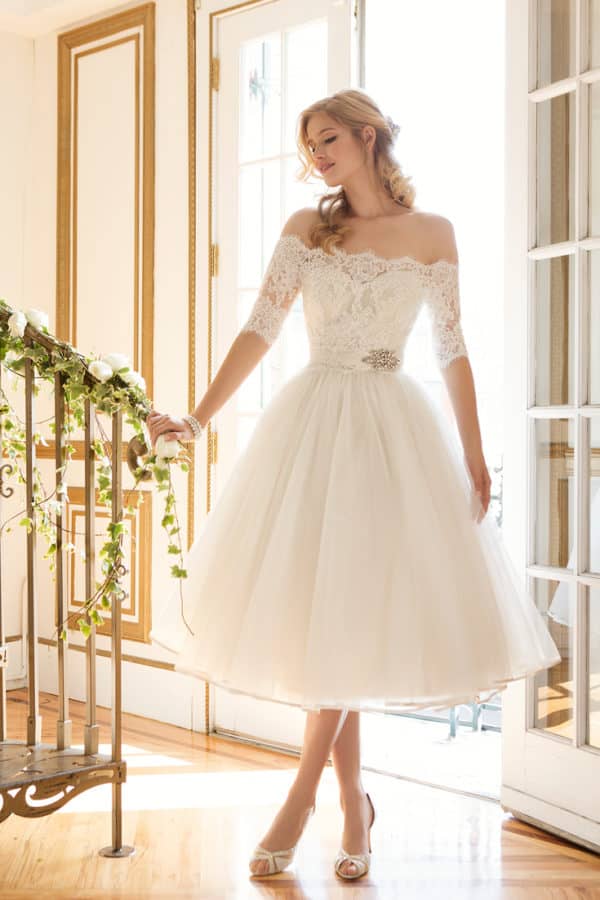 The lace designs are an all-time favorite and they are one of the most common choice to lots of the brides. Would you like to get married in a lace short wedding dress? They are just perfect for the summer weddings!