A broken nail can really make you feel frustrated especially when you don't have the clue to repair it on your own and you have to wait before you get your turn in the nails salon. If you are so obsessed with your nails you should definitely know all the tricks that will save your lives and make you a pro for every situation. In this article I will show you How To Fix Broken Nails At Home Quickly And Easily, so scroll down and don't miss these awesome hacks. You will be surprised how effortlessly your nail will look like it hasn't been broken before. If you are looking for some more homemade remedies about your nails, don't miss to see these awesome homemade remedies for yellow nails and these nails polish removers ideas. We have tons of things when it comes to nails care, so keep yourselves up to date by reading our articles regularly.
Some procedures that fix broken nails use nail glue. Make sure you have one in your collection for the times you need it. The tutorial below says that you have to give your nail a good filing to make the piece that you have added to hold your nail together totally smooth. Apply some base top coat to make the nail shiny. It will be visible that your nail is fixed, so it will look like you have a nail band-aid. If you don't want people to see it, use a darker nail polish.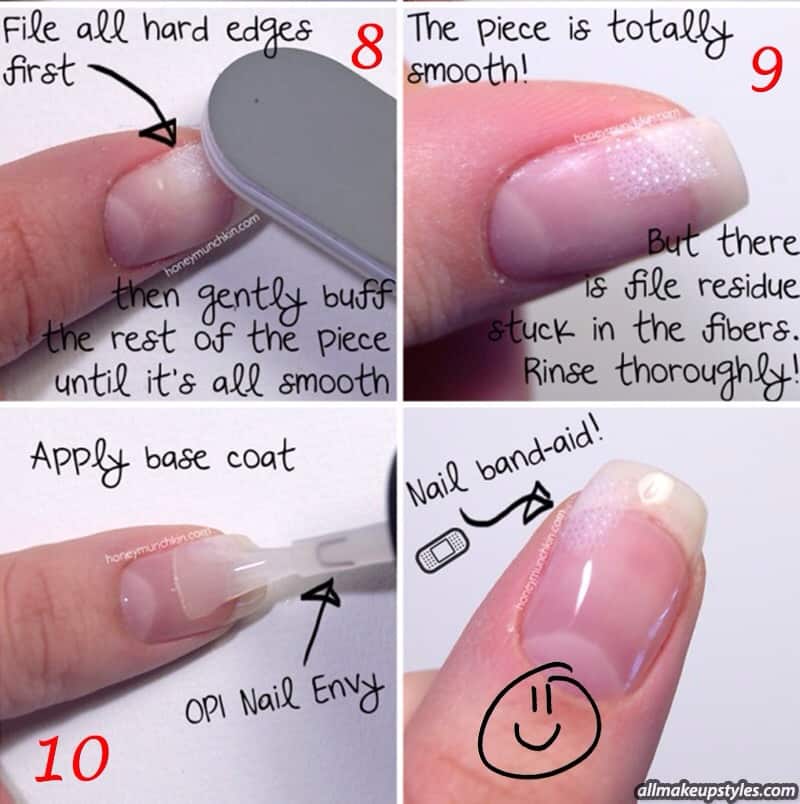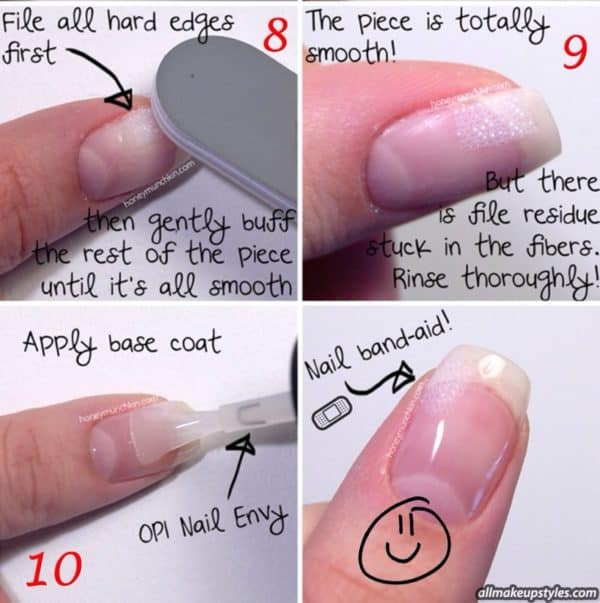 You can find Silk Wrap Repair Kit in the stores. This kit is very useful and it's good to have it in hand. In it you will find everything that is necessary to repair your broken nail and it's really easy to work with it. Find the full tutorial below!


Has it ever occurred to you that you that you can use a tea bag to fix broken nails? Cut a small part of it and use tweezers to stick it on your nail with nail glue. You have to wait to dry before you apply a nail strengthener and another top coat of your favorite nail polish. Give a tea bag a chance and see that it works in a great way when it comes to fixing a broken nail.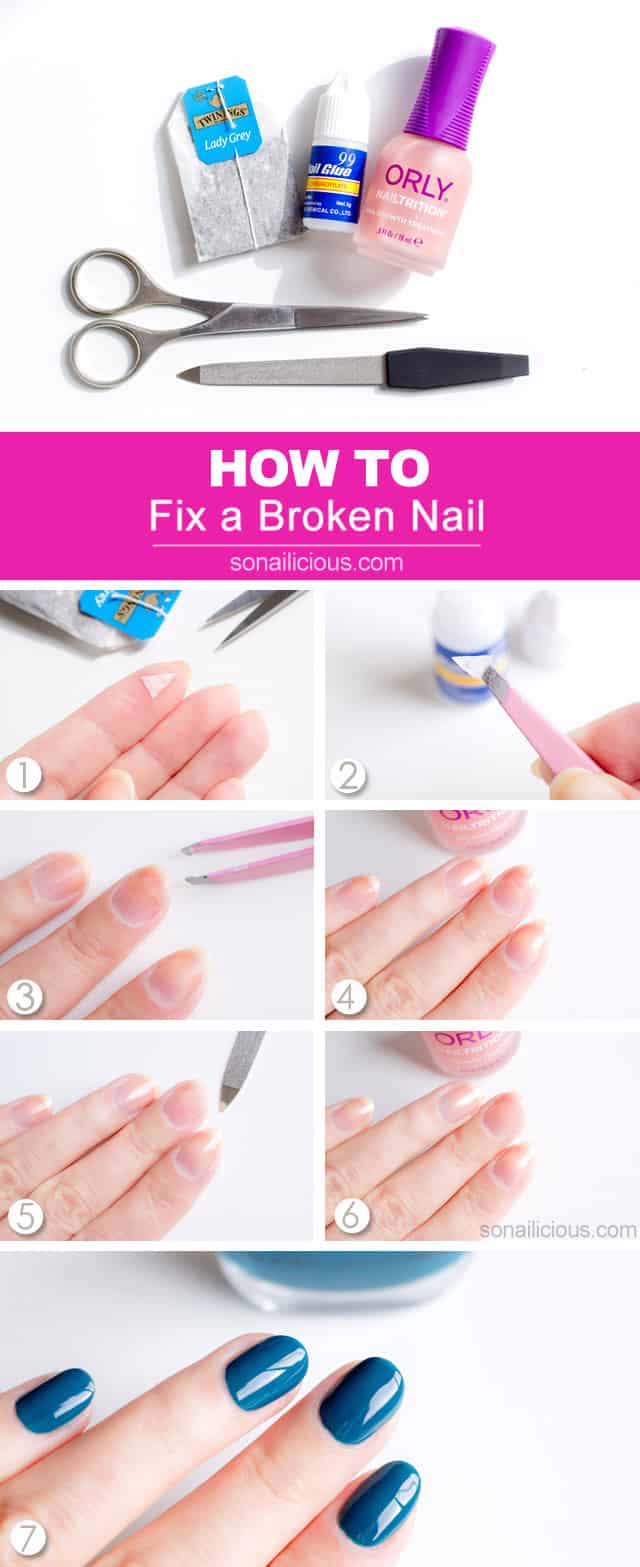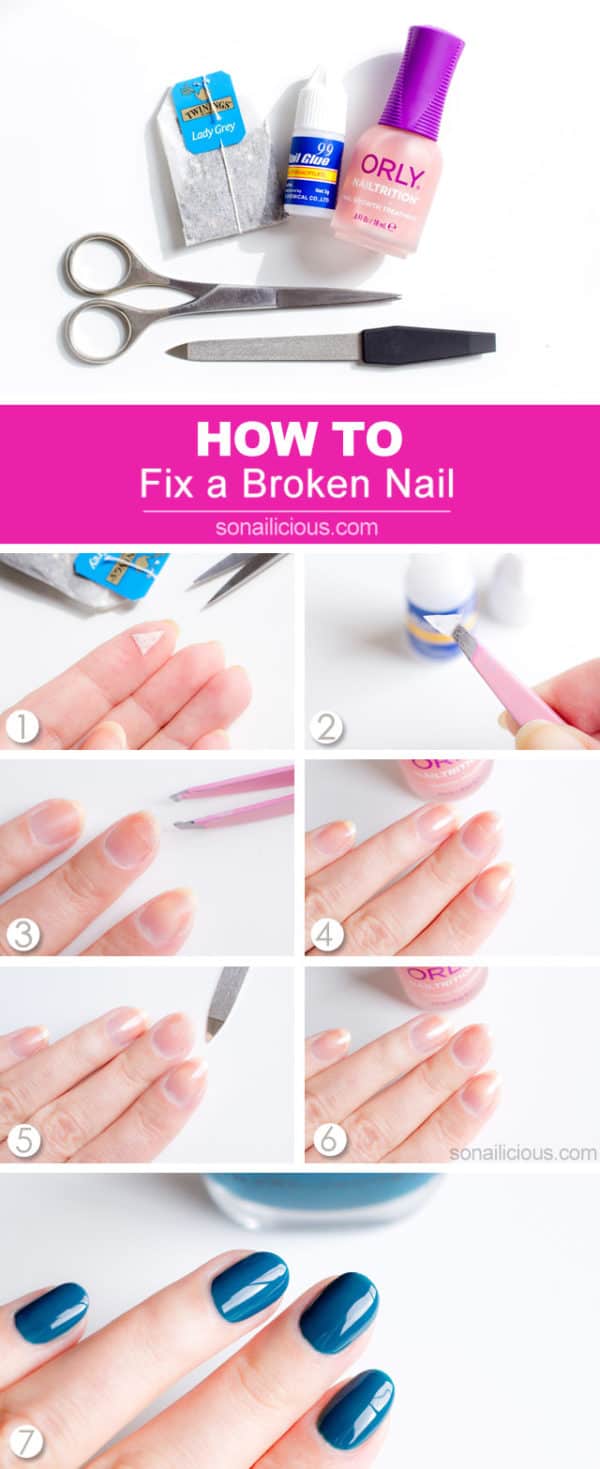 Fiberglass is another thing that you will find useful to fix broken nails. Make sure you apply it only on your nail and it doesn't touch any skin or cuticles. You already know the next steps with nail glue and top coats, right?