And the countdown begins! We are just 10 days away from New Year and we are all pretty much excited about it and all of the upcoming holidays! Celebrating and partying with friends is always fun, and choosing our outfits in advance is a must. We are paying attention even to the smallest detail because we want to look perfect on the big night. Have you already decided what you are going to wear but still haven't figured out the nail design that you are going to do? Well, here you are going to see some Last Minute New Year Manicures That Will Get You Looking Amazing, so check them out. I hope that you are going to pick a favorite and recreate it really soon because there's not much time till New Year! Scroll down and see what I have got for you today!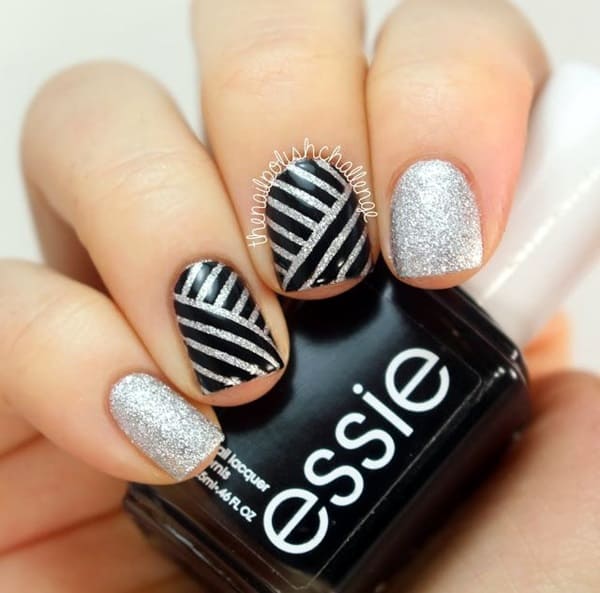 Everything is about sparkles when we are talking about New Year, so we are going to be seeing lots of sequins on your dresses and lots of glitter on your nails. This is the perfect time of the year to wear glitter on your nails and you can even skip the question whether it's too much.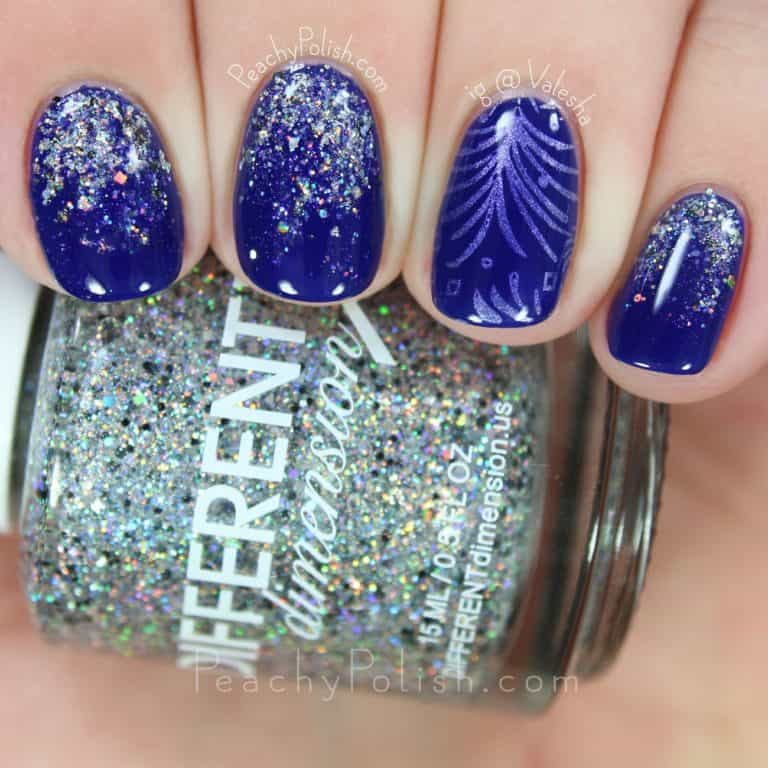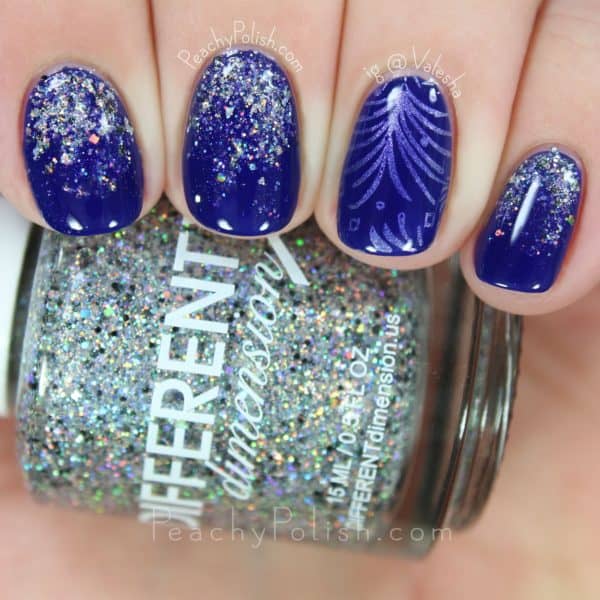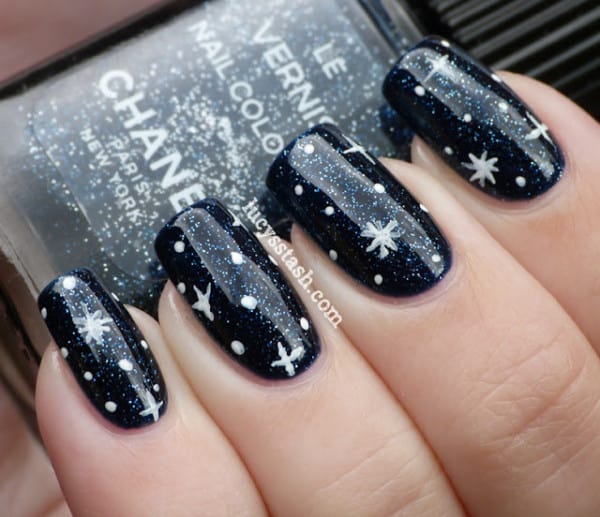 Draw some fireworks and champagne glasses on your nails and share the festive vibe wherever you go. This is a great manicure that is really eye-catching and will get you in the center of attention for sure.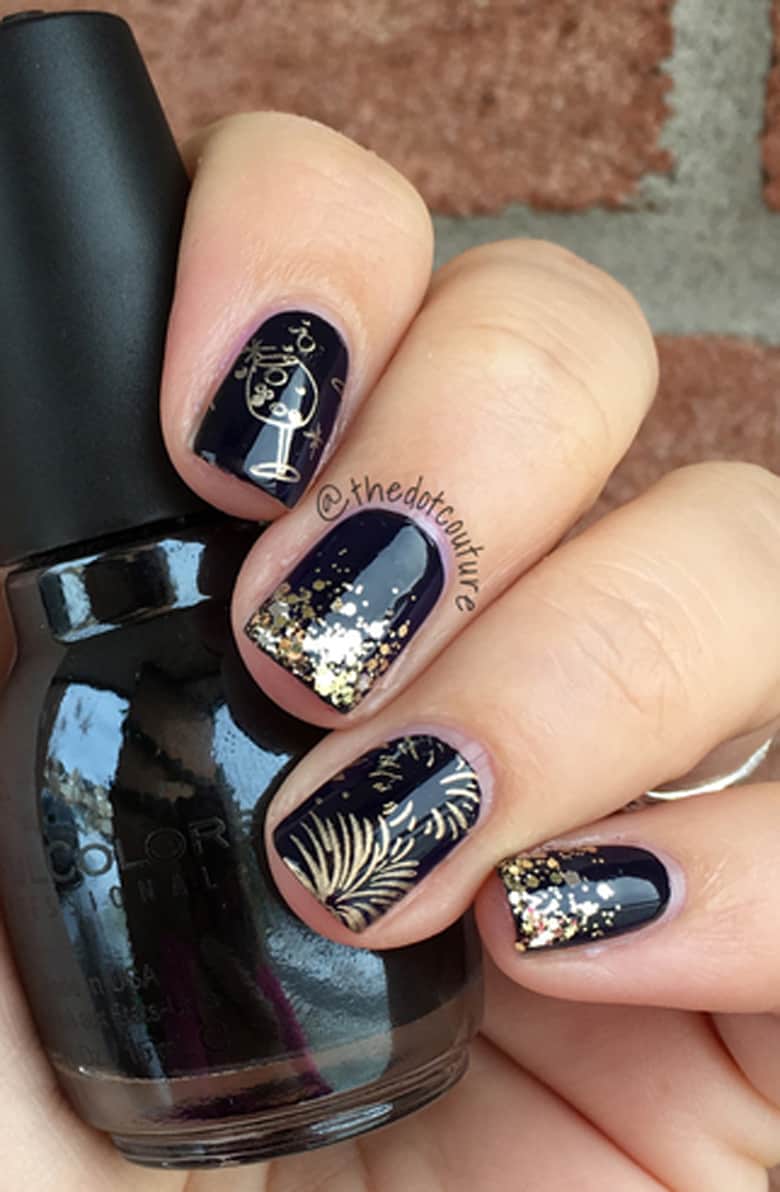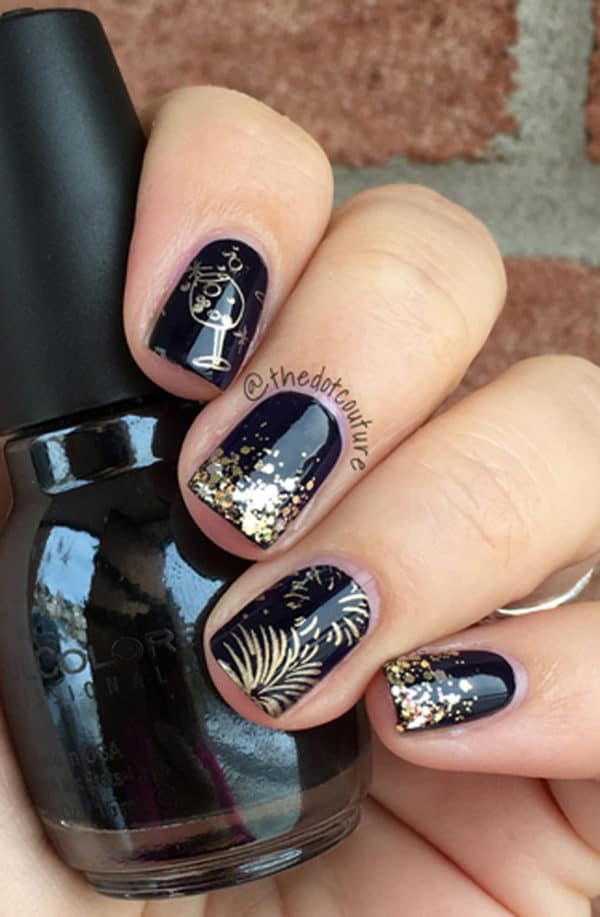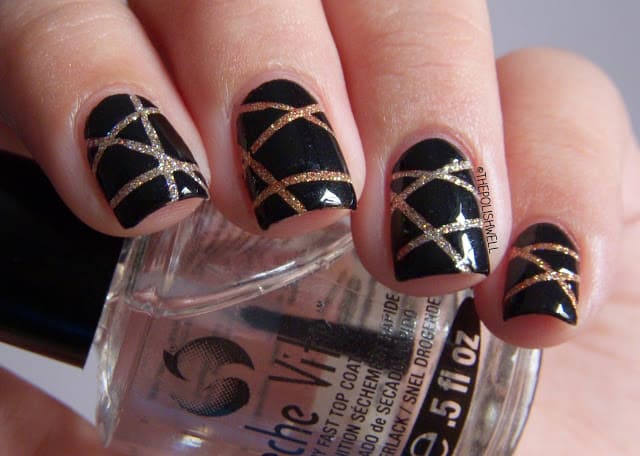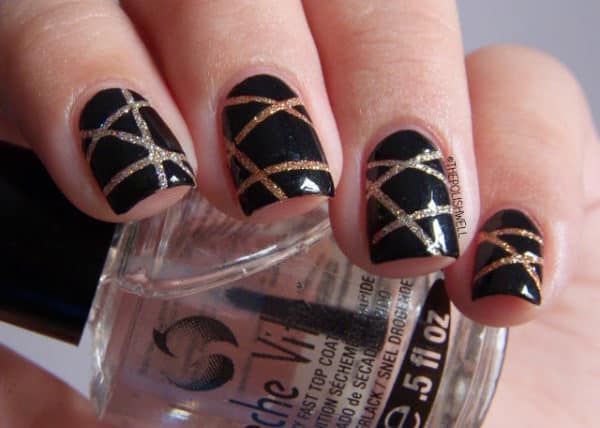 What do you say about writing the words HAPPY NEW YEAR on your nails? It's a wonderful idea that you get to do only once a year, so what are you waiting for? Show the rest of the world how excited you are to see what the new year will bring!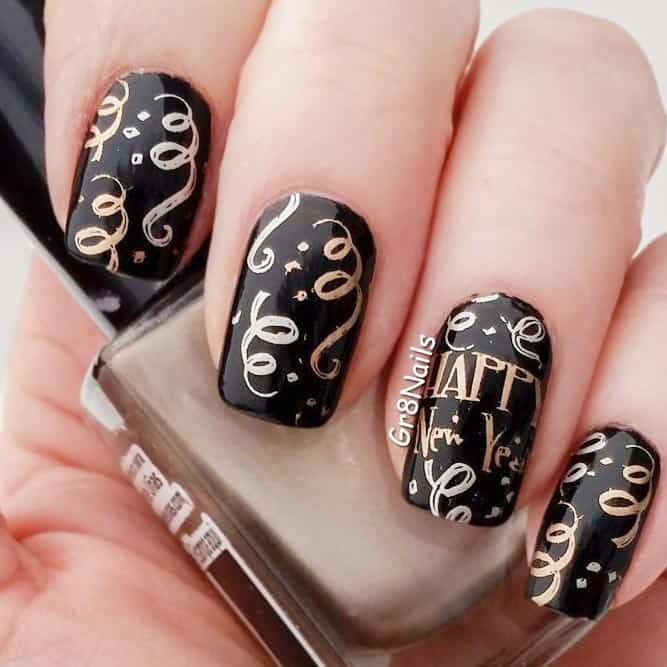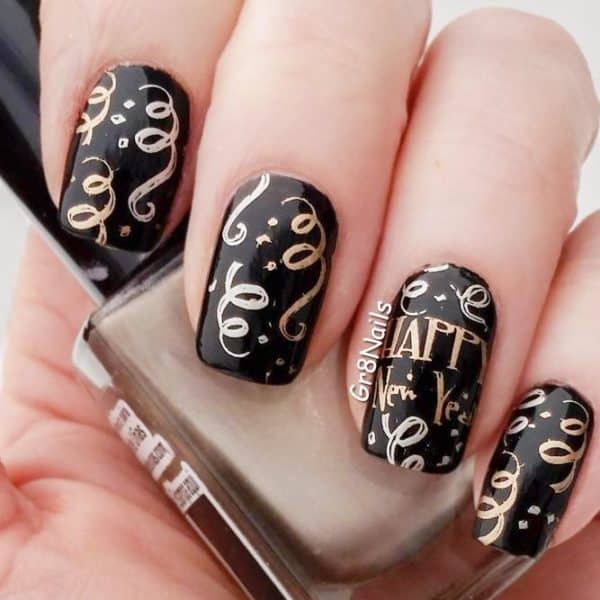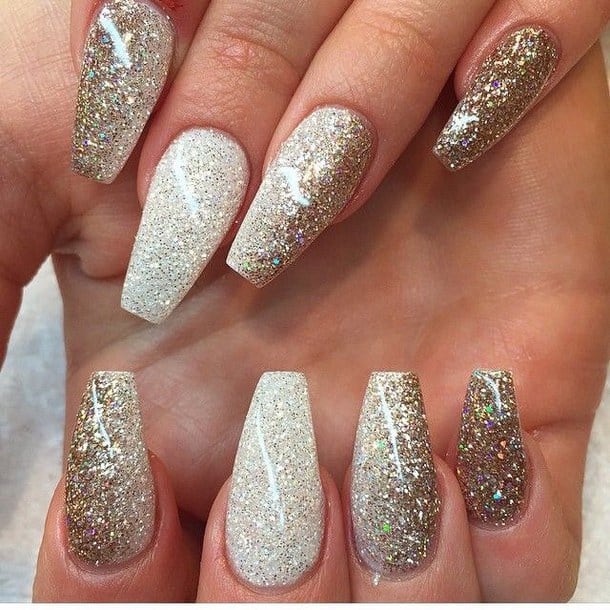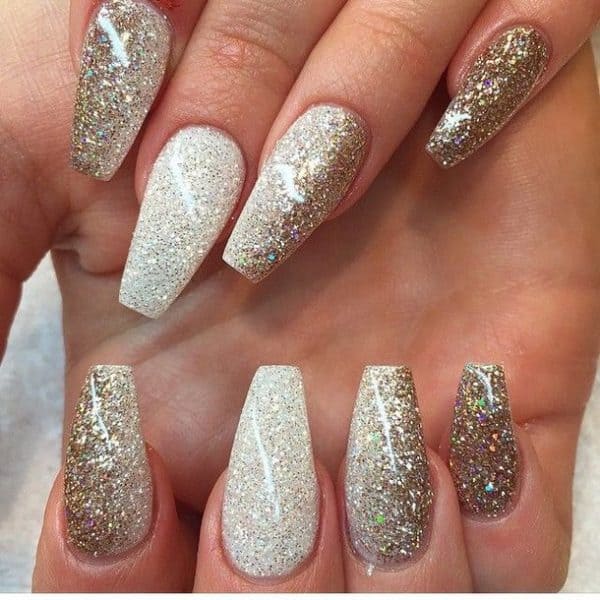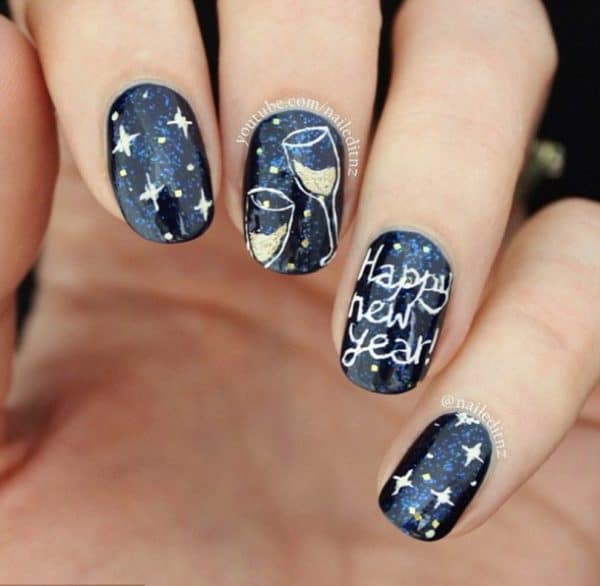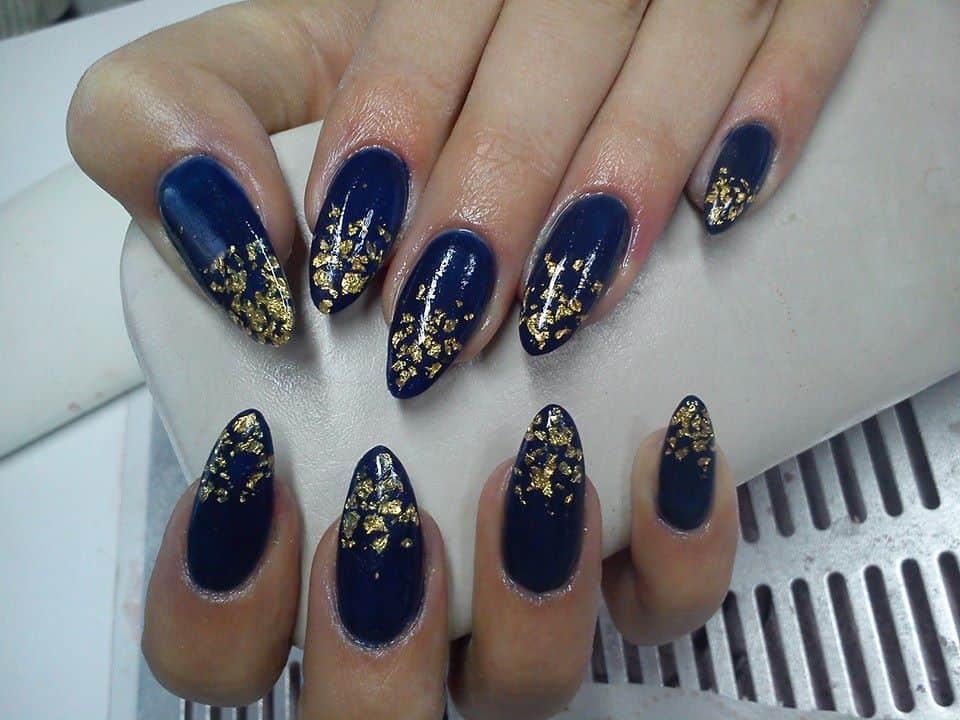 If you are looking for a more subtle designs then this should be your pick. Use gold and glittery nail polish for your nails and add one mismatched nail design with this really cute Christmas tree.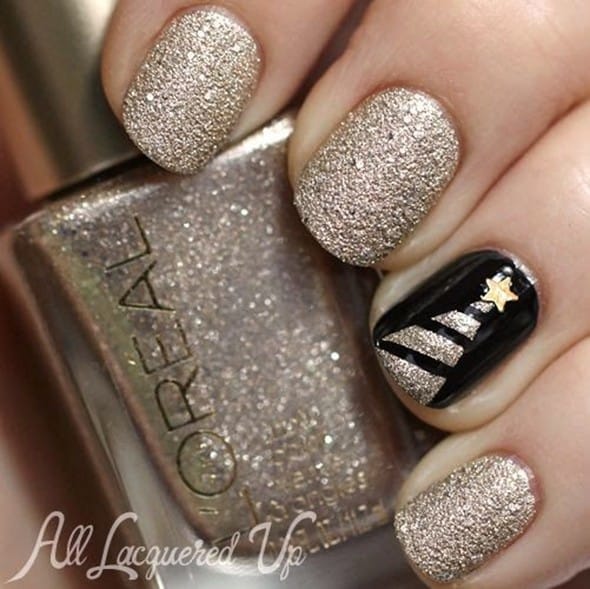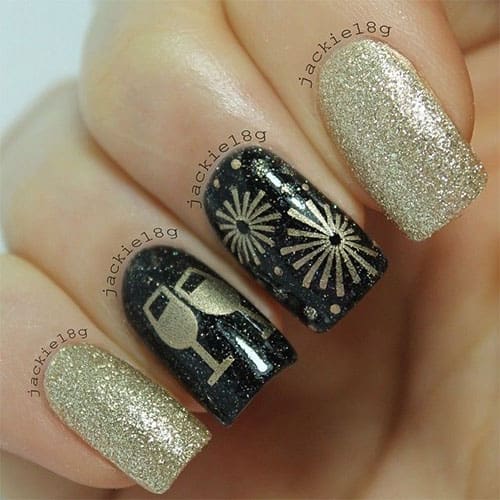 Everybody loves rhinestones especially for these special occasions. Show off your glamorous style by recreating this spectacular nail design and shine on New Year's Eve!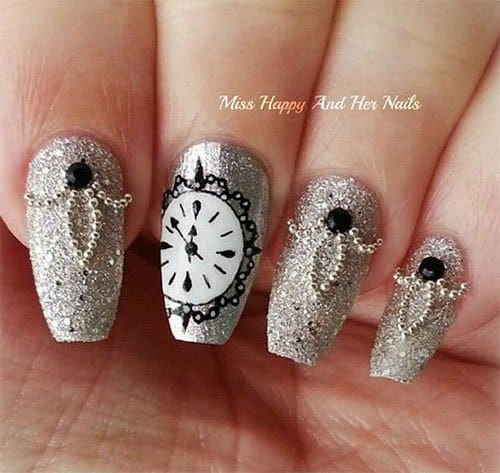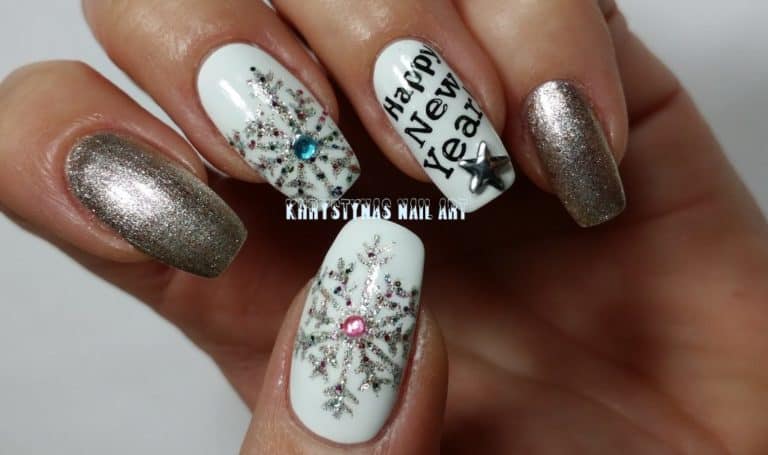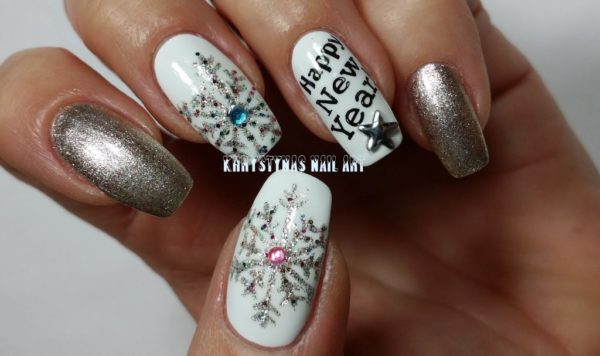 Black is the most elegant color ever, so if you are having a difficult time picking your nail color, go for it and decorate with some glitter. You will never go wrong with this design, plus it will match all of your outfits!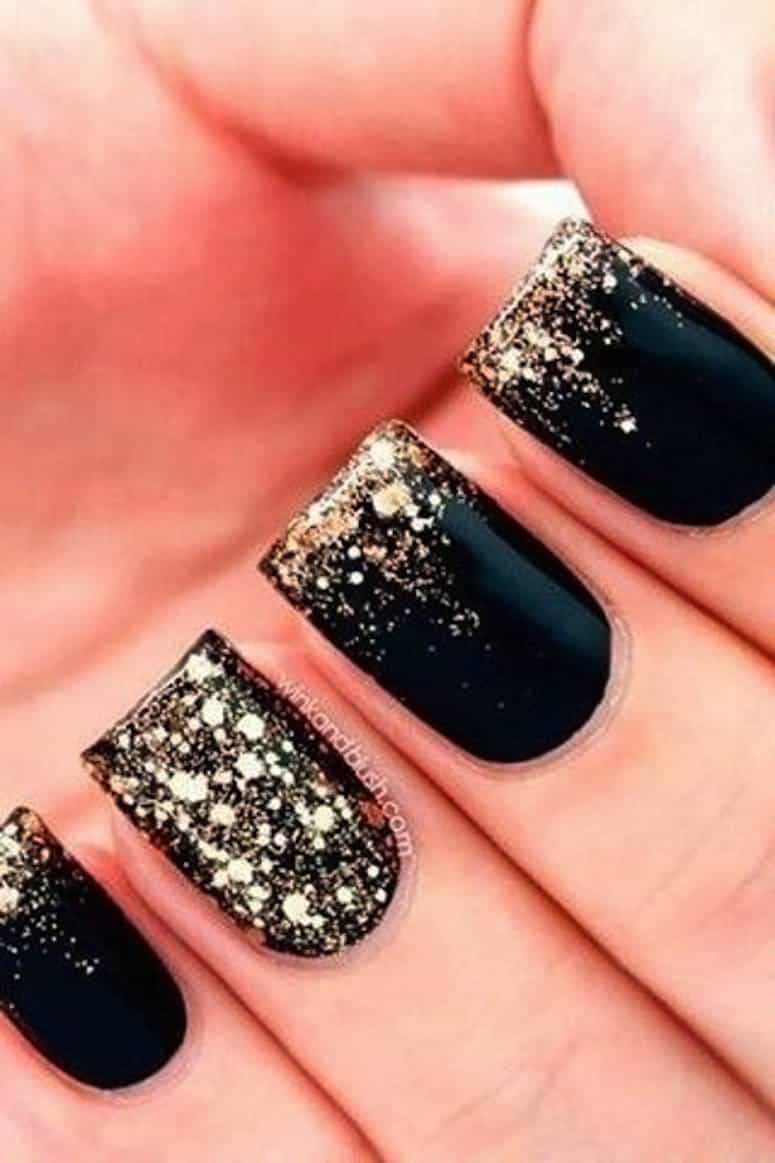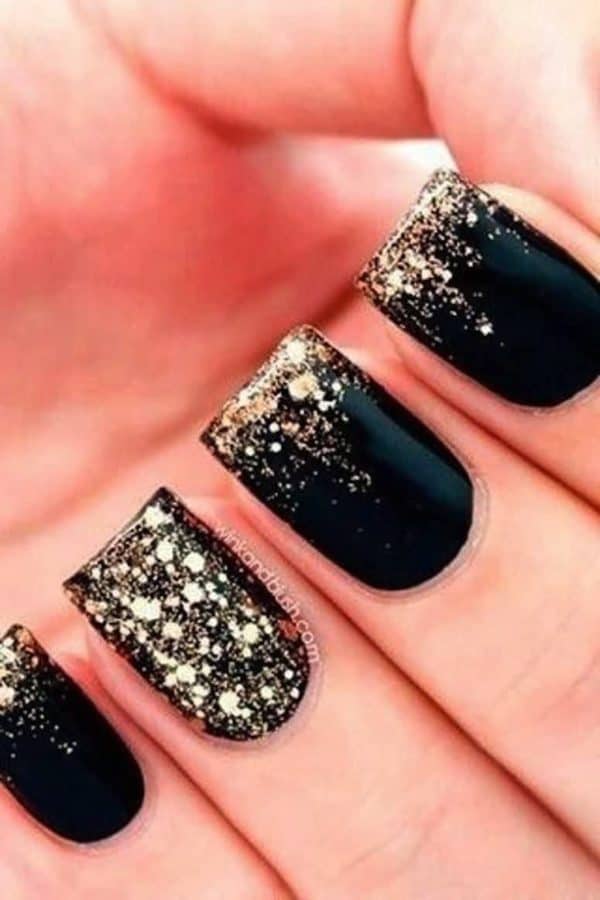 Aren't these New Year manicures totally awesome?