Traveling the globe may seem impossible. But it doesn't have to be. These incredible traveling tips from learning how to truly enjoy each and every moment of your vacation to buying quality Birkenstock sandals on sale will make your vacation of a lifetime less daunting.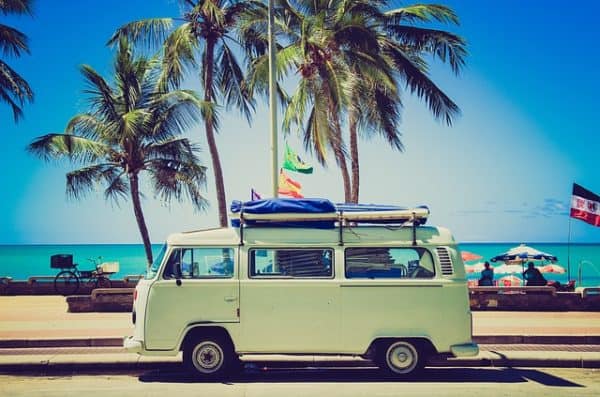 1 Pack What You Actually Need
One of the biggest mistakes novice travelers make is packing everything that they think they need instead of actual necessities. Forgo expensive heels and multiple outfits for more practical cute sandals, sneakers, or winter boots, multifunctional outfits, and your papers. If you plan on visiting a more urban area where toiletry items and extras like an umbrella will be available, then skip packing these. Be efficient in your packing. Don't forget travel must-haves like a filtered water bottle, sarong or towel, earplugs, and extra batteries.
2 Take LOTS of Photos
Remember to take photos of the incredible people and places that you will visit. You may never see these places again in your entire life. Jot down names of the people that you meet. If possible, keep in touch via social media. These memories will last a lifetime.
3 Addresses
Be sure to write down the addresses of your hotel and any places that you need to go. Why write it down? You might forget to charge your phone or maybe there isn't any WIFI in this town. Don't depend on your phone. A small pocket-sized notebook fits easily in your pocket.
4 Learn a New Language
At the least, be sure to learn a few key phrases before heading overseas. Learn phrases for "Hello," "Goodbye", "Excuse me", "I'm sorry", and "please. Google Translate and other helpful translation apps can help you communicate easily.
5 Read
Find out about the country before you travel. You don't have to spend hundreds on books and travel guides. The library can be your best friend. Learn about customs, religious, important phrases, and favorite travel spots.
6 Back-up Cards
Besides your regular ATM card and credit card, have a back-up credit card and an ATM card from a different bank. This way if anything is stolen or you have issues with your primary bank, you will still have access to your accounts.
7 Cash
Don't forget to carry extra cash with you in a place separate from your wallet. Exchange your cash for the local currency.
8 Podcasts
Enjoy quiet times, flights, and train trips with podcasts. Listen to your favorite music, interviews, and podcasts about international travel.
9 Enjoy Each Minute
Be patient. Don't be discouraged by the inevitable ups and downs that happen on an overseas trip. If you encounter a problem, take a deep breath before allowing anxiety to rob you of your joy. Instead analyze the problem and ask for help. Most problems will quickly resolve themselves.
10 Challenge Yourself
Try new foods, meet new people, check out new places. Try adventurous activities that you would never ever try in your life again.
11 Learn
Be open-minded about the culture and people around you. Embrace the different customs, interests, and religions around you. Be polite and avoid judgment. Most of the people you meet will be more than happy to help you.
12 Save Money on Flights and Hotels
Book your flights a few months in advance and keep an alert on your phone for special rates. Avoid expensive hotels and flights. If possible, stay with locals or with friends.
13 Travel Insurance
Cover your health and your gear with quality traveler's insurance. Buy insurance whenever you travel, no matter how short the trip. You can never predict what will happen on a trip. Be prepared.
Enjoy your overseas travels. You will encounter incredible people and places that you will never forget. Your life will change forever. Do not forget to visit this page Transport Executive to know more about renting a car for travel.