If you are looking for a fun way to insert some color into your summer outfit, then you should definitely take in mind pom pom sandals. They are so modern, chic, and absolutely hit this summer. They are so colorful that you can combine them with literally everything. No matter if you chose your favorite one-color dress, or you decide for a colorful dress or denim shorts that are perfect for hot days… they fit everything.
They are perfect for music festivals, coffee with friends, night parties by the pool.. absolutely wearable in every single occasion. No maters what your clothes choice will be, they will give a fashionable finish to every outfit. If you still have any doubts about what to combine them with, then look below in the collection of the best pom pom outfits that we have prepared for you. You will adore them.
This is that ultimate womens sandals article you need to read for this summer.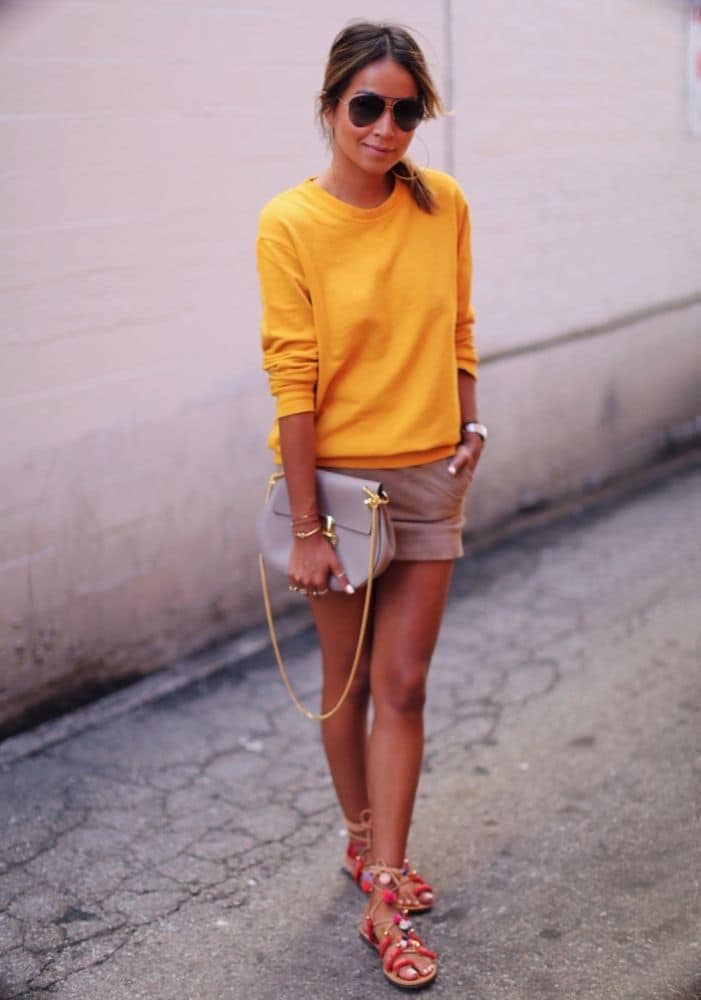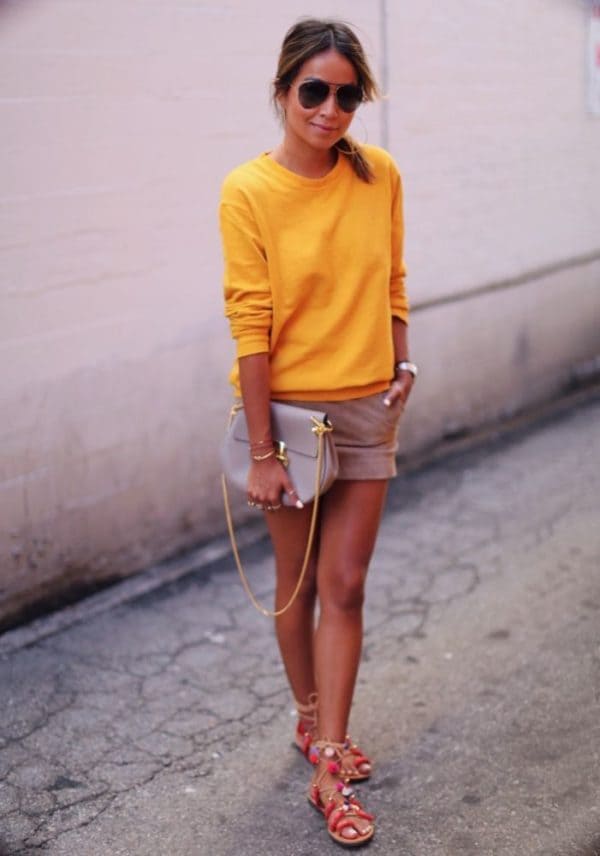 source 
Reasons To Buy Pom Pom Sandals Today
Beyond just that, there are many great reasons to give this summer trend a try! Here's some of these:
It gives your feet a greater range of movement, especially in the summer when days under the sun doing outdoor beach activities are a norm;

It's

very comfortable

. The last thing you'd want to wear in the scorching heat of the summer is closed shoes that just don't give your feet freedom to breathe;

It's lightweight so it feels just like slippers do, except more fashionable.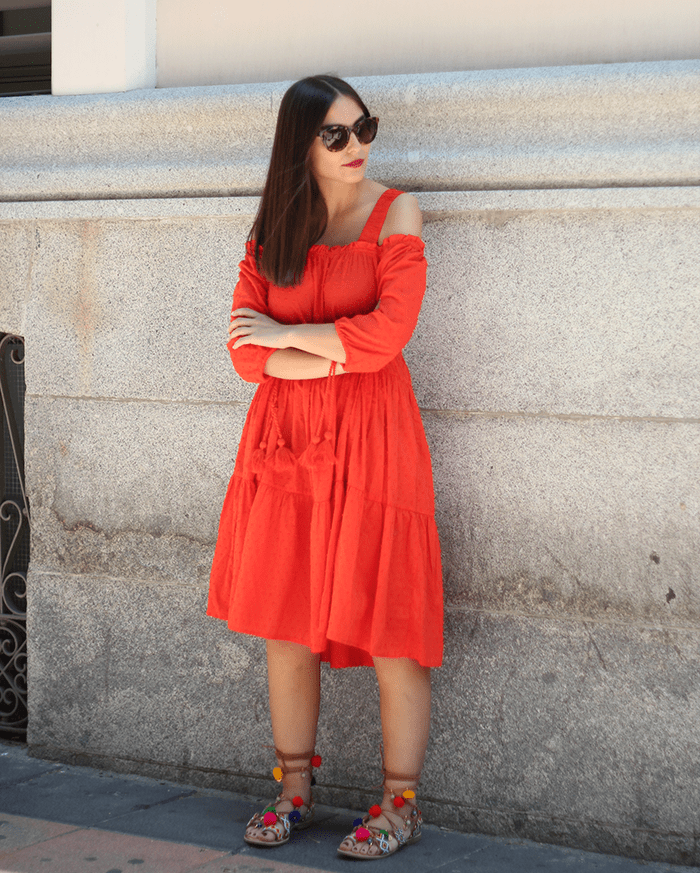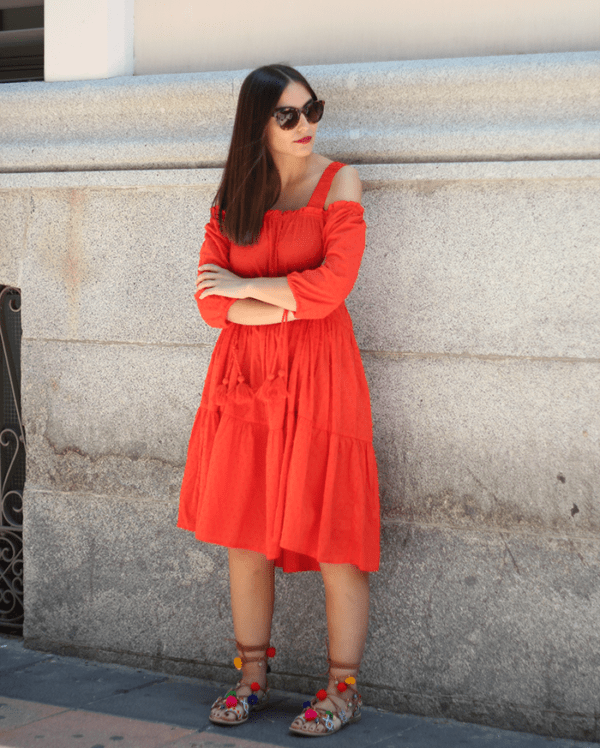 source 
Tips To Match Pom Pom Sandals With Your Outfit
Now that you're more convinced to shop for pom pom sandals, here's a bonus for you! Let's touch on the most important tips on how you can mix-and-match your pom pom sandals with your outfit. That way, you don't have to feel too intimidated by the splash of color that it suddenly brings you, especially when you're usually a neutral kind of dresser.
For starters, you can't make a mistake with matching your colorful pom pom sandals with a very plain outfit or summer dress;

Because your sandals are already colorful, you may want to keep your other accessories a bit more subdued. If you want more color, at least put it on one more accessory, and nothing else. Otherwise, you'll look over-colorful. For instance, you can choose to have a colorful summer bag, tassel earrings, or a necklace with the same vibe.

To bring attention to the right places, keep your makeup toned down to earthy or neutral colors. You wouldn't want to end up looking like a clown with all the colors that you already have.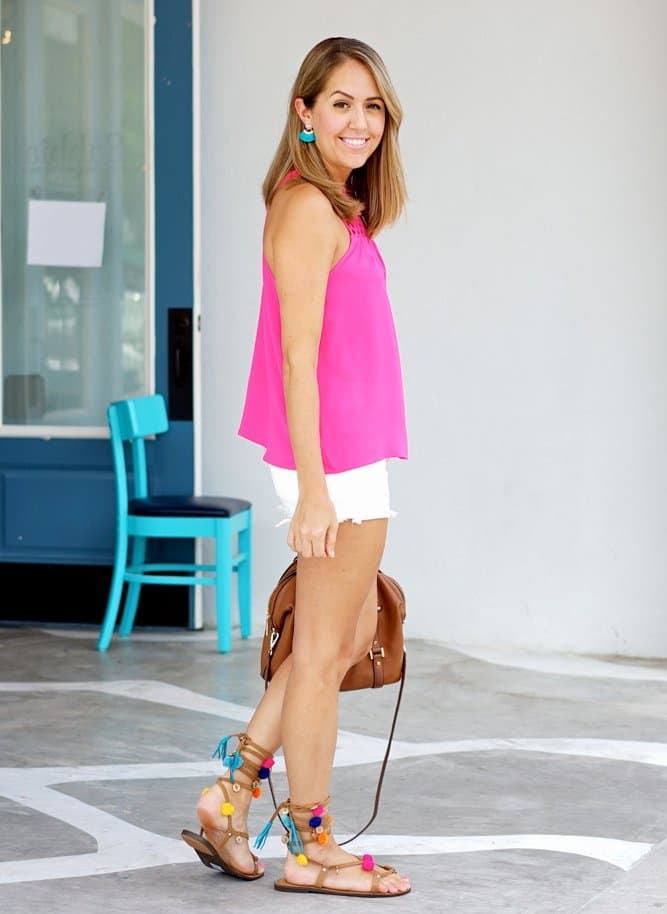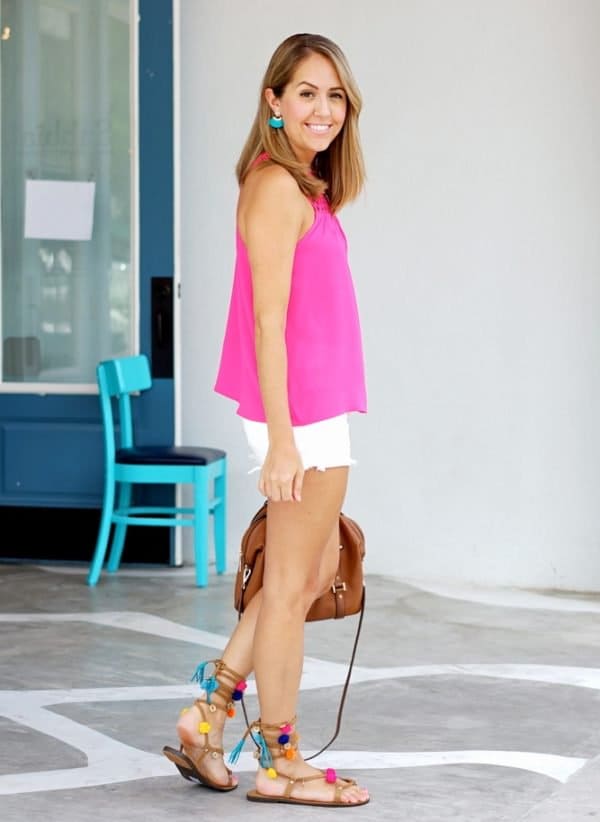 source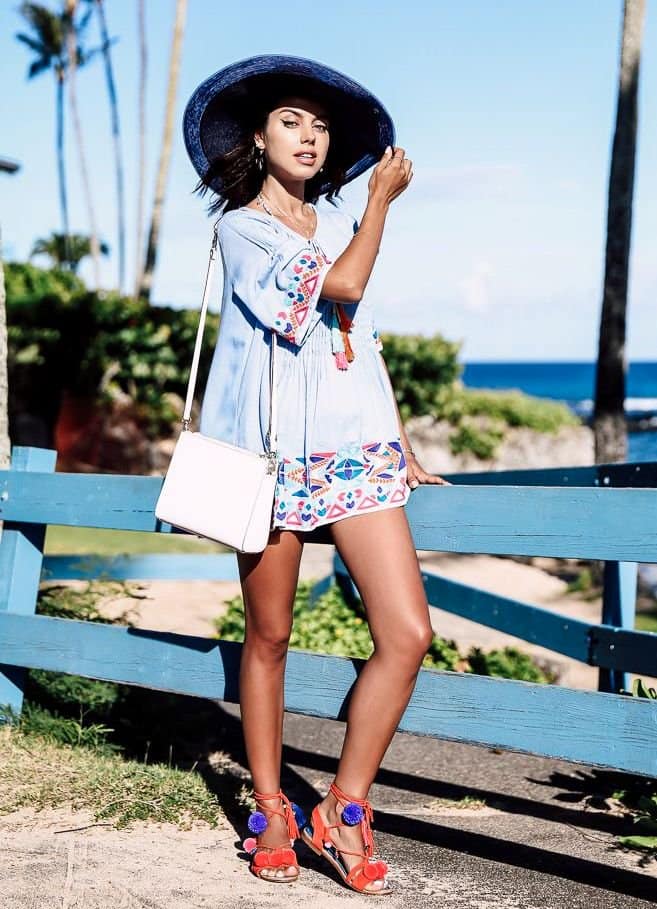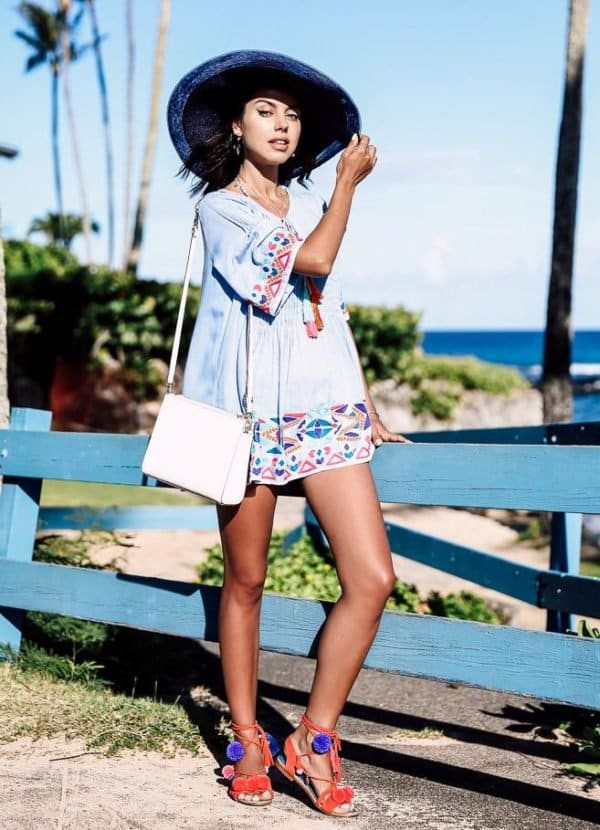 source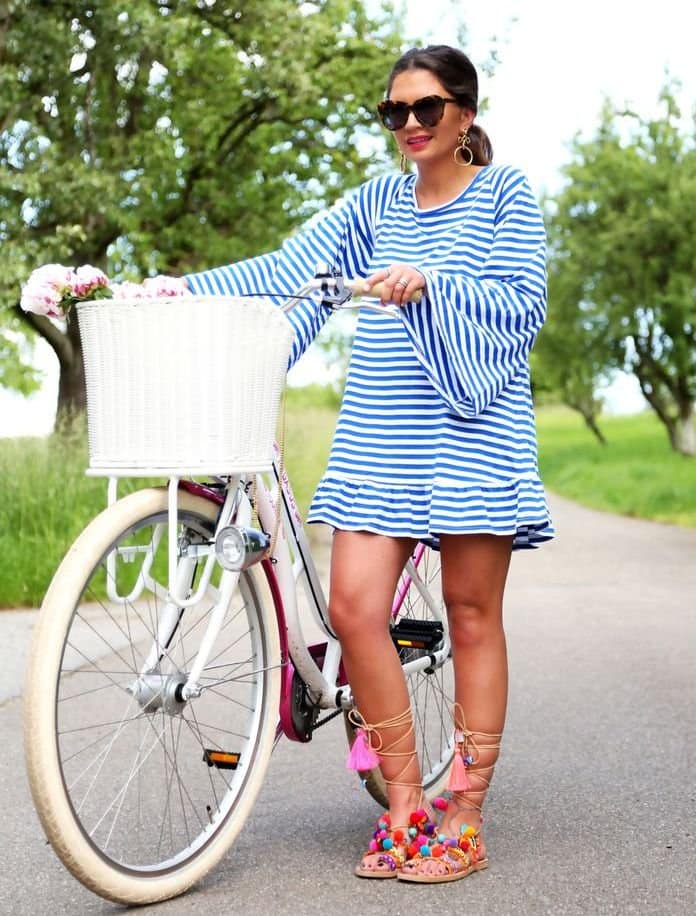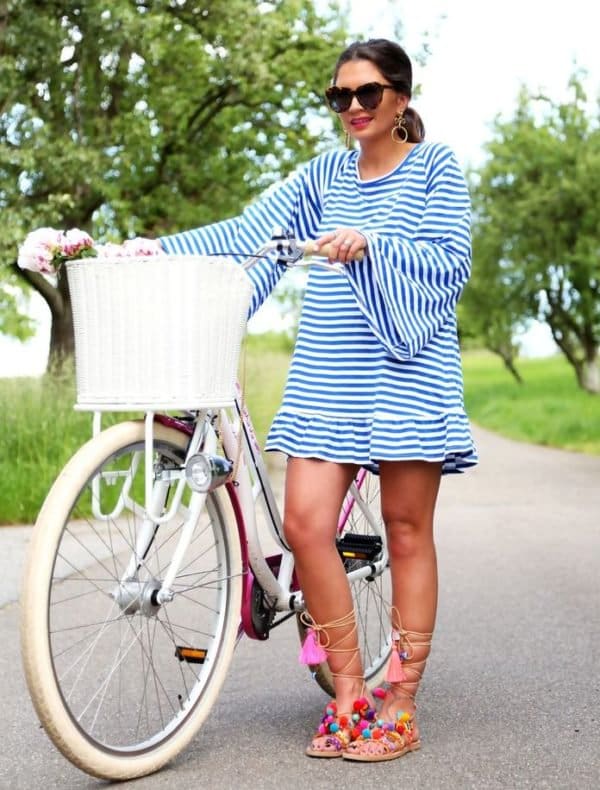 source 
  source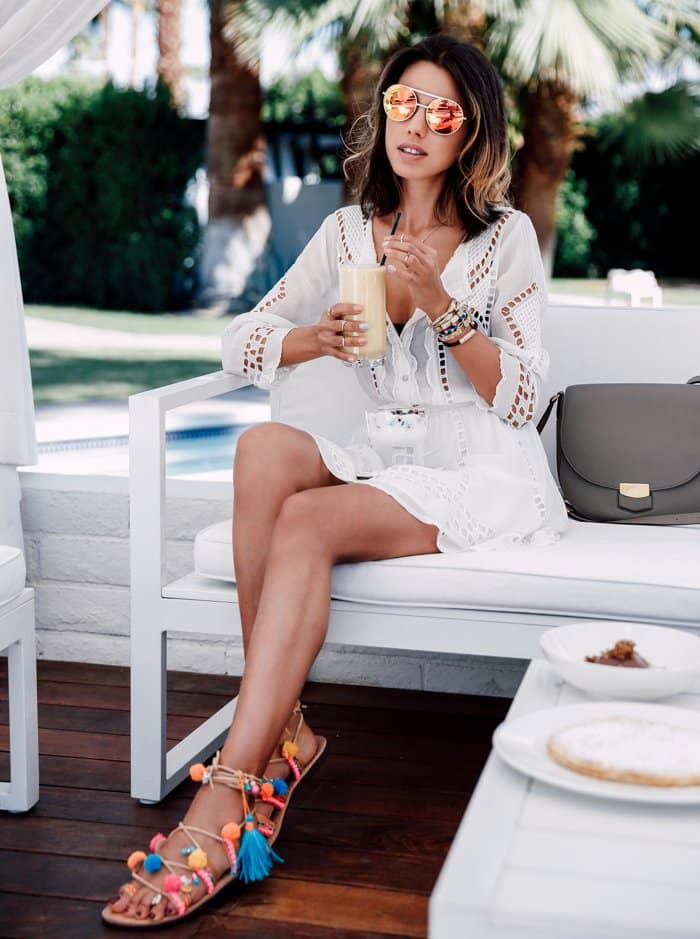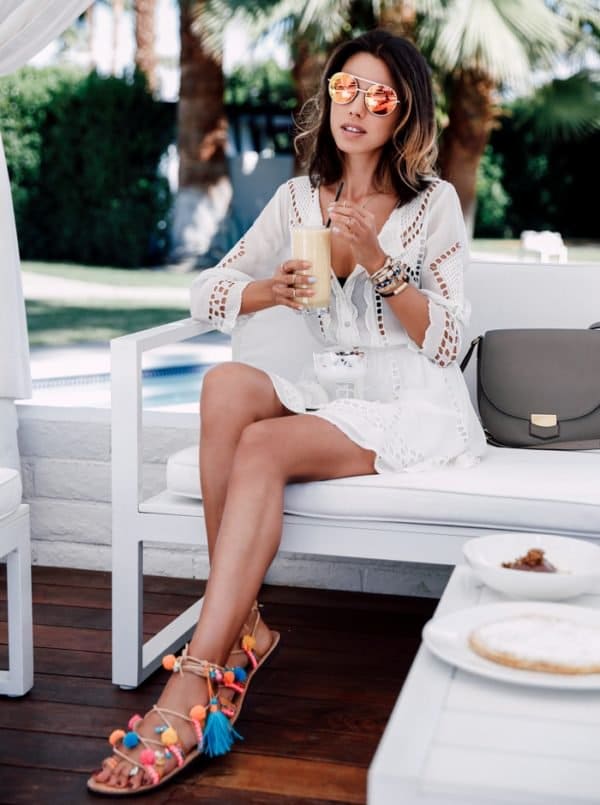 source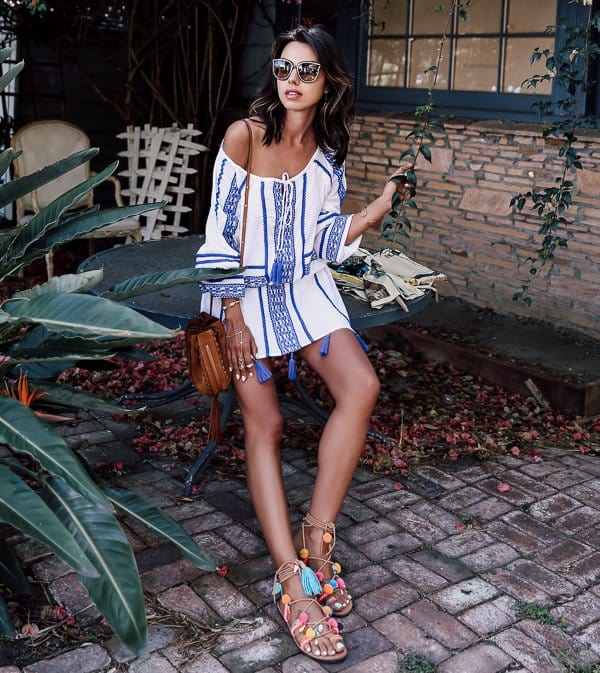 source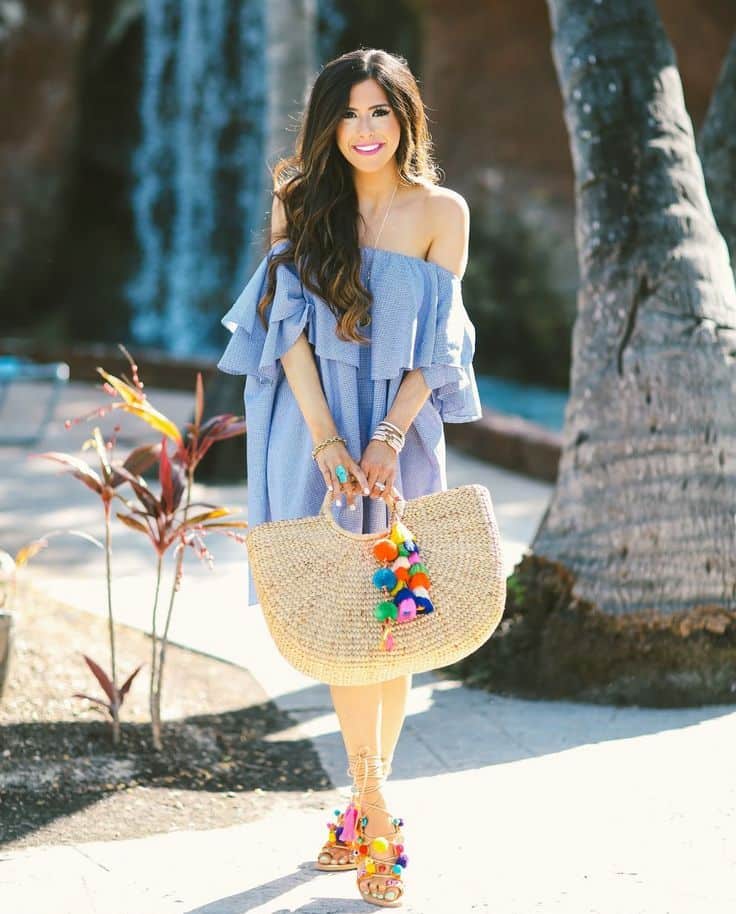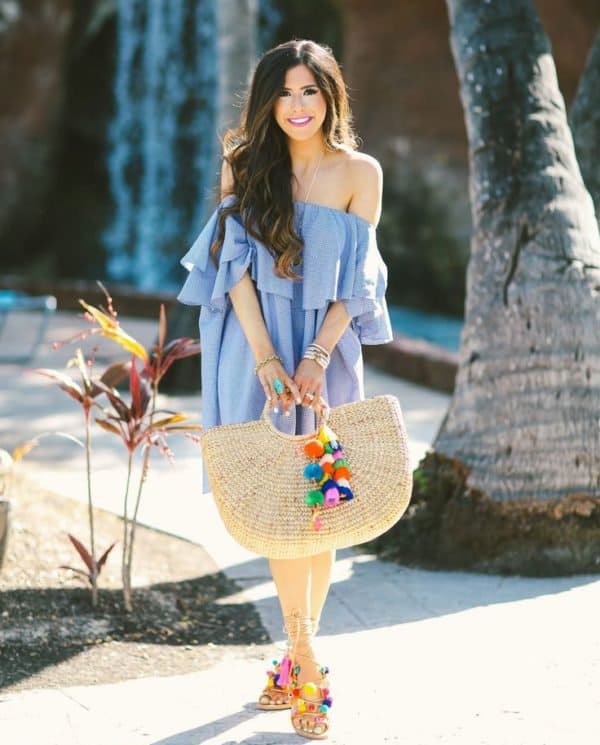 source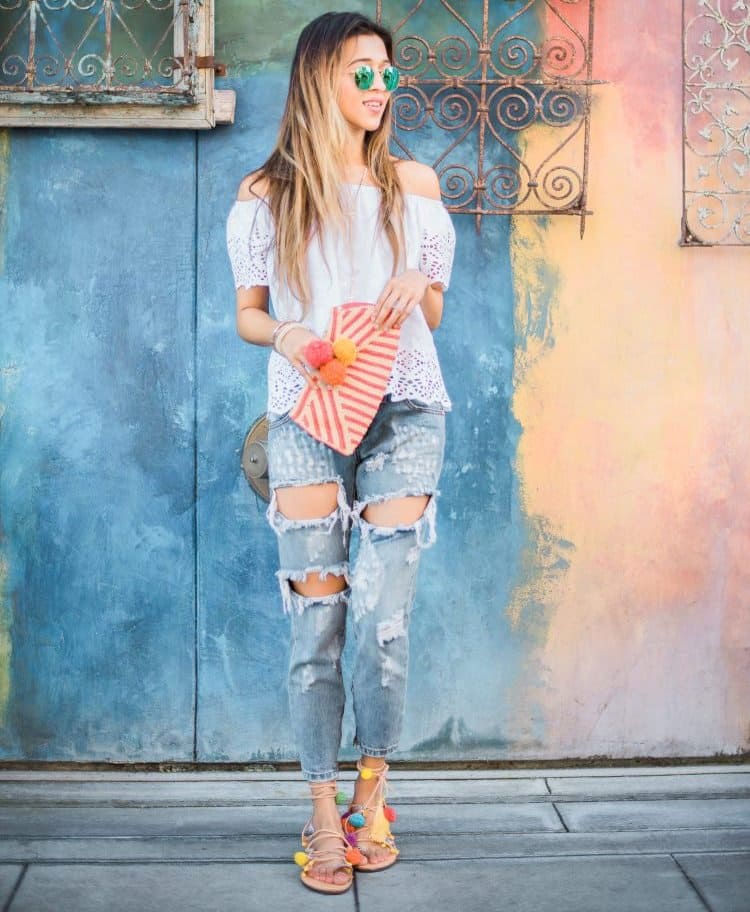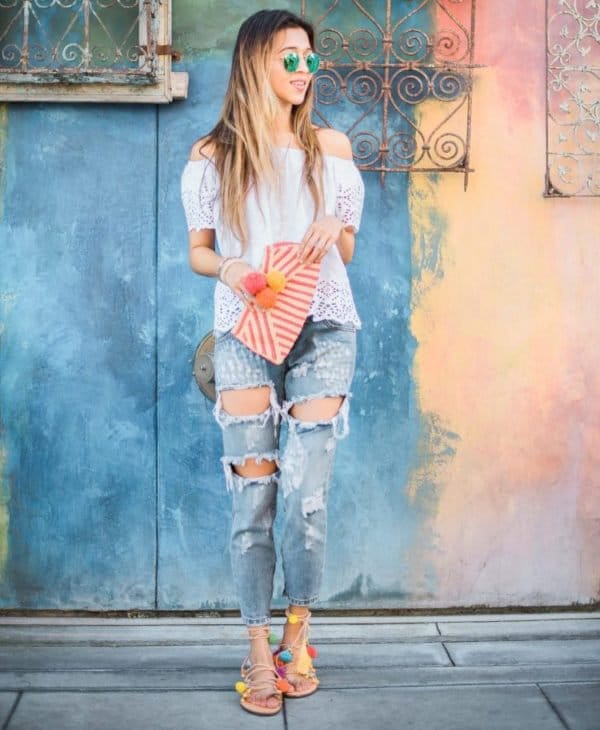 source 
Final Word
While pom pom sandals may not exactly be the style choice of many, there's no shame in trying this out. This kind of sandal design isn't necessarily a fad. It's been around for many years now, and still is around. In fact, it's a staple for many women to bring out in the summer, for that relaxed and boho-chic vibe. 
If you're in a rush and you need to spruce up a colorful outfit, these colorful pompom sandals are also a great way to add that pop of color over a plain outfit. On your next shopping trip, make it a point, therefore, to hit the racks for your pom pom sandals.