Do you have a thing on polka dots? If yes, you probably want to wear them all year round, right? In this article I will show you how to wear the all-time favorite polka dots in fall and look gorgeous. This print is popular all the time and doesn't mean to fade away any time soon. They are typically found in black and white, but you can wear them in any color you want. The dotted clothing pieces will grab your attention for sure and will make people turn heads when you walk down the streets for sure. There are so many ways in which you can wear polka dots. Incorporating them in a dress, shirt, skirt, trousers and even tight is a possible option that you can consider. These Pretty Fall Polka Dots Outfits That Will Make You Look Fancy This Season will definitely boost your inspiration and will show you how to wear them with style. Here are some more fall outfits ideas that will amaze you and some fall makeup looks to make your outfits complete. Check them out!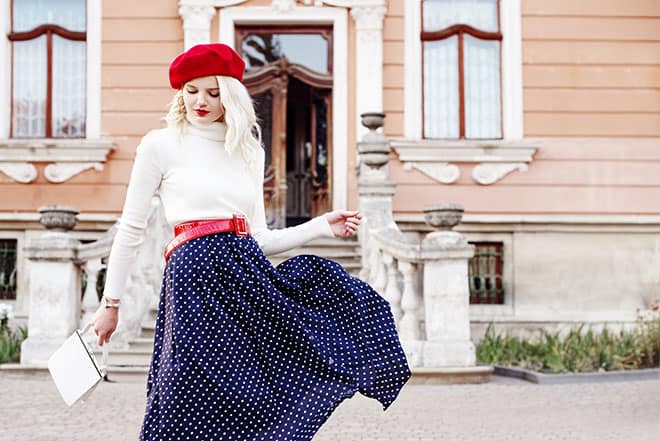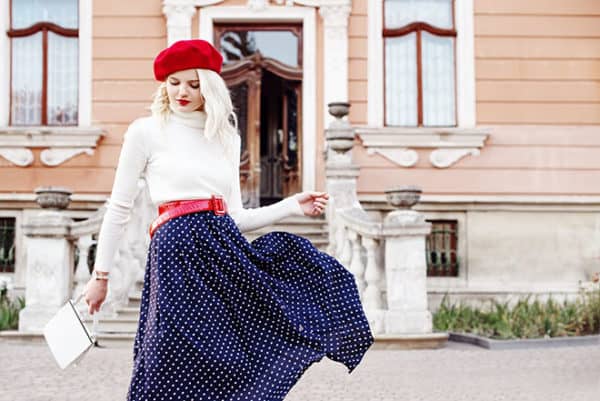 Don't you just love this flattering look? The polka dot blouse fits perfectly well with this long yellow skirt!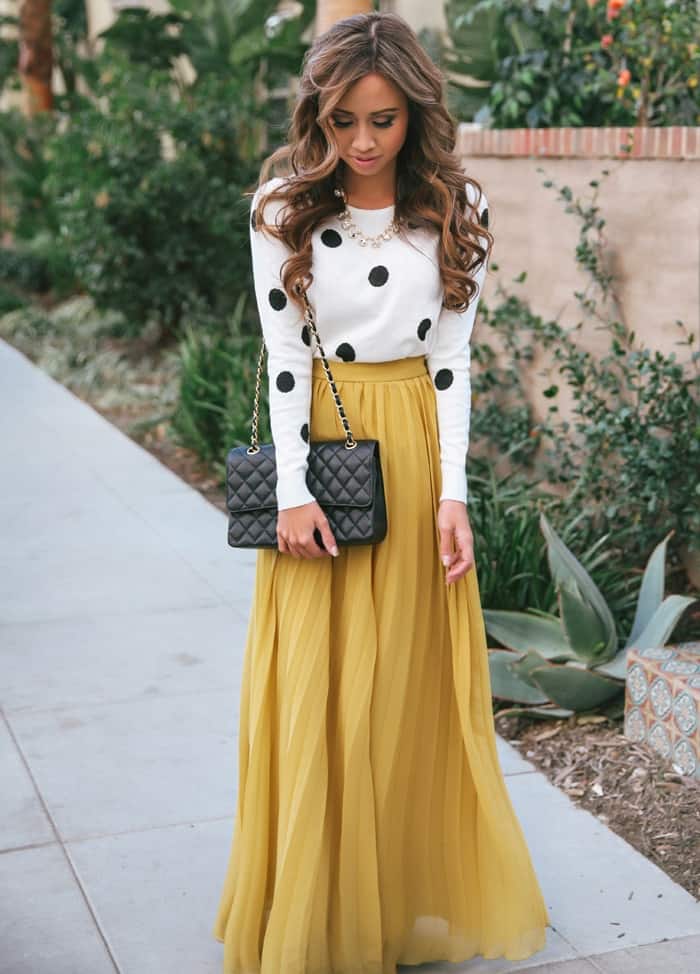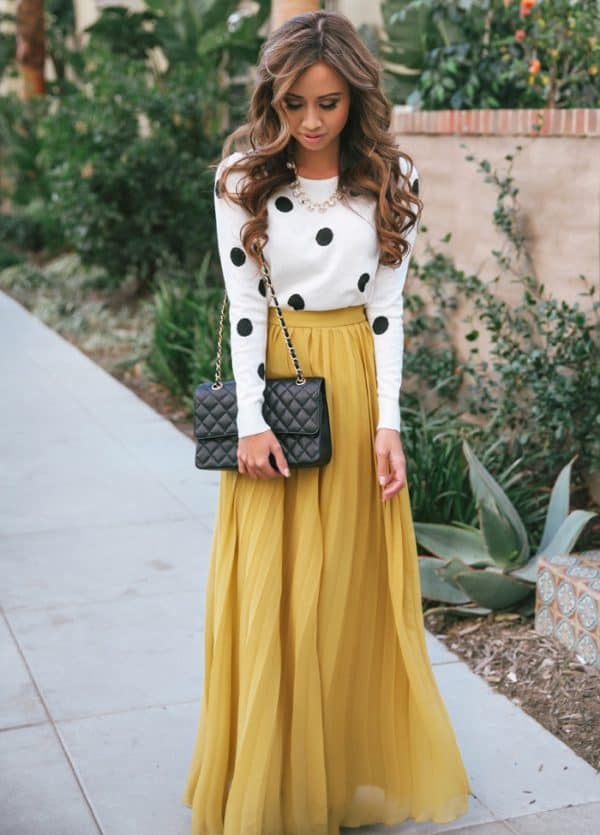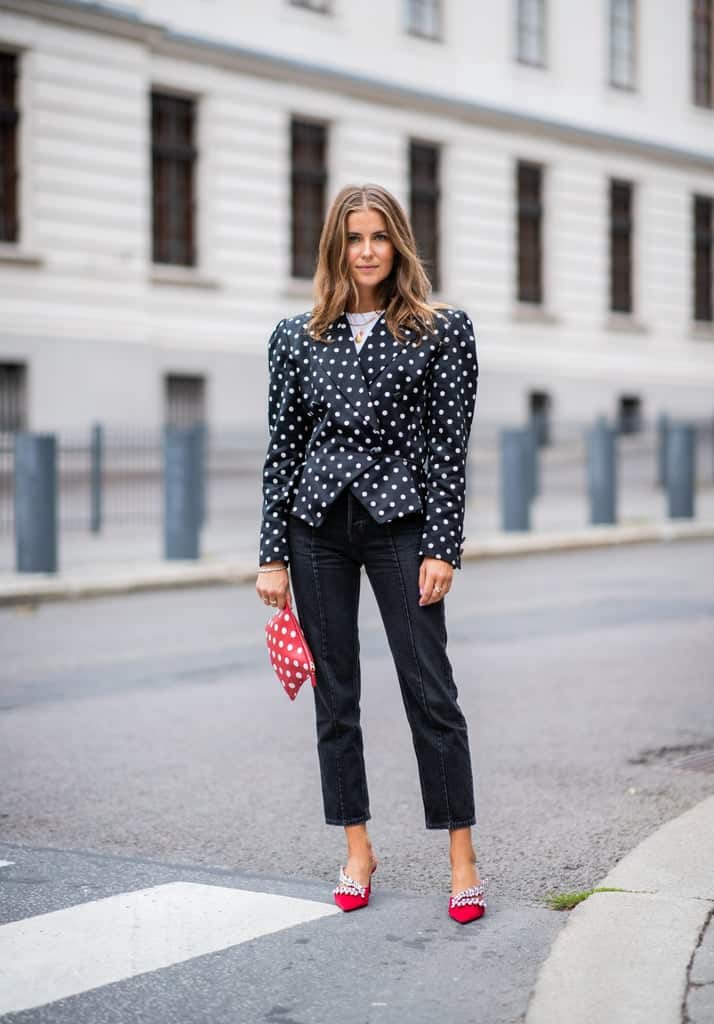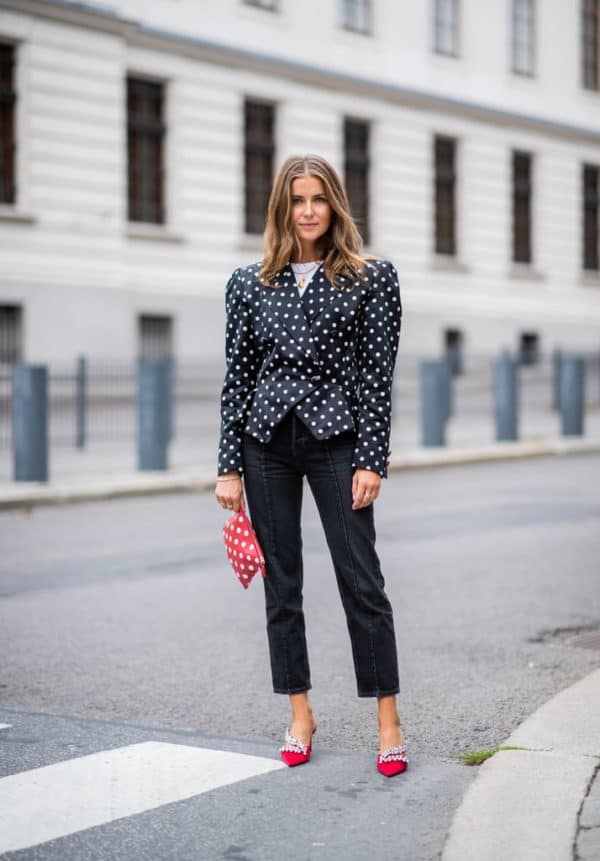 Are you wondering how to wear the polka dot print in the office? Get a black and white polka dot shirt and combine it with white skirt and a blazer! Everyone will complement you on your professional work attire that will put you in the center of attention in the office.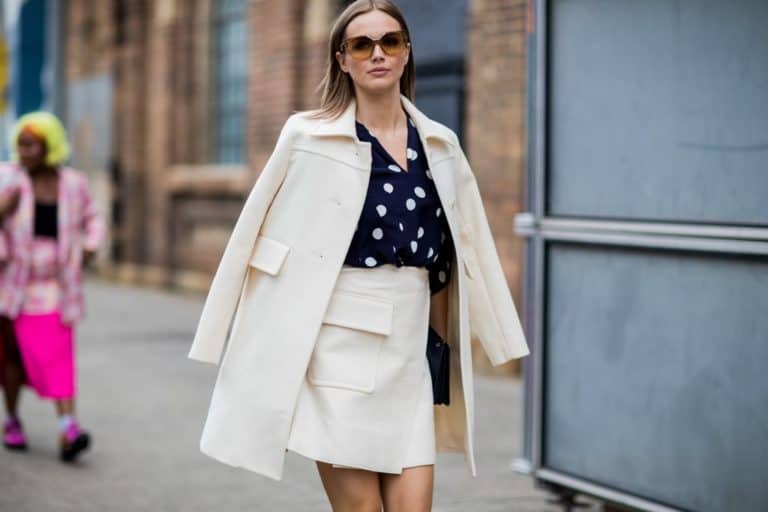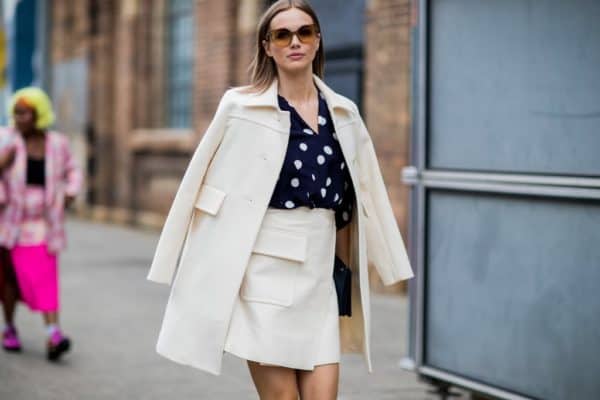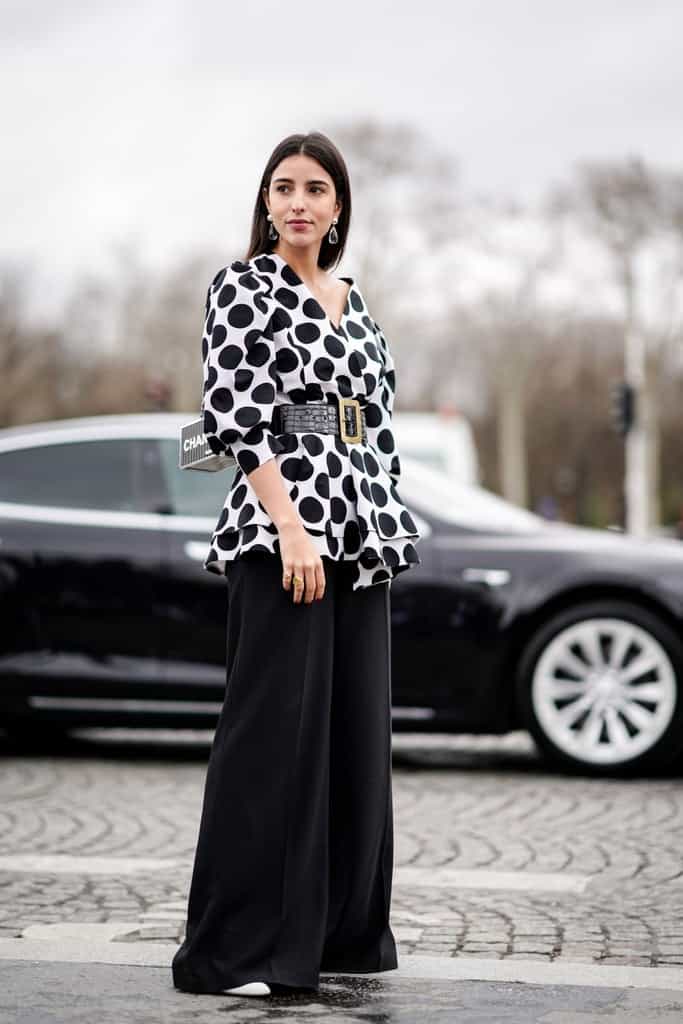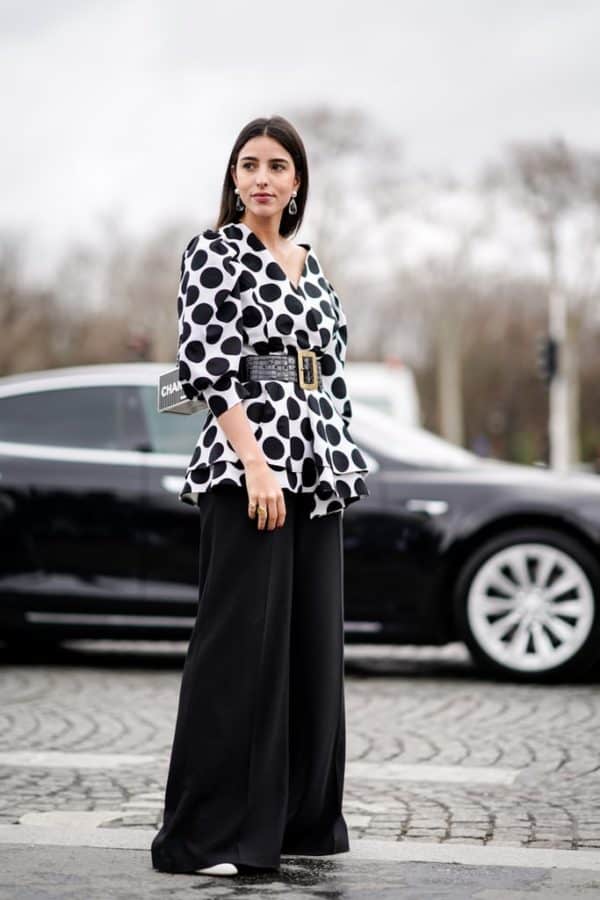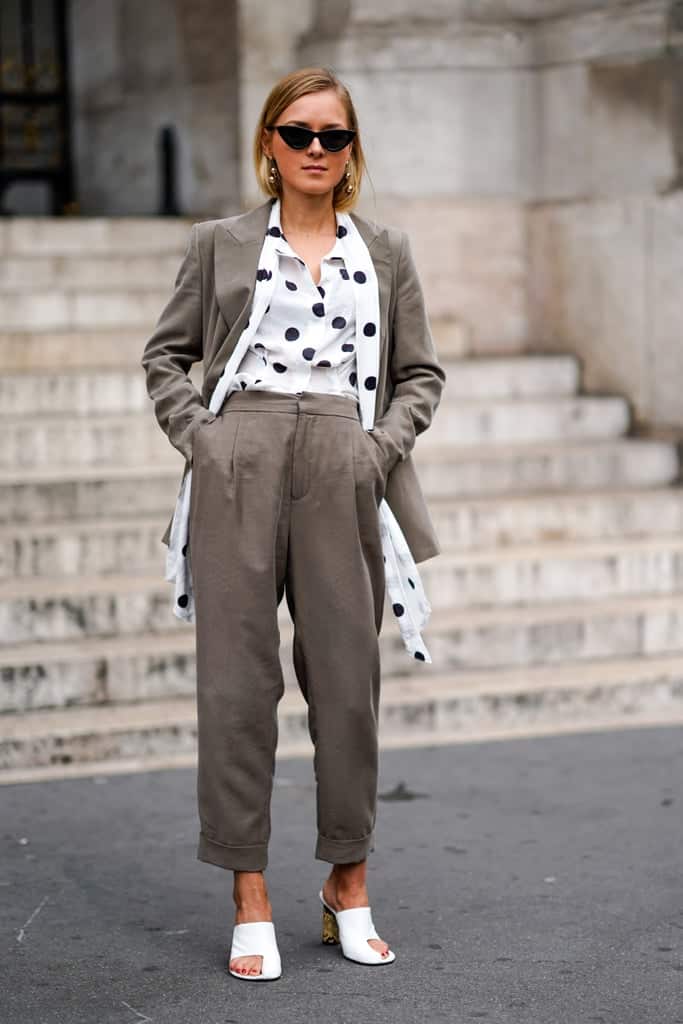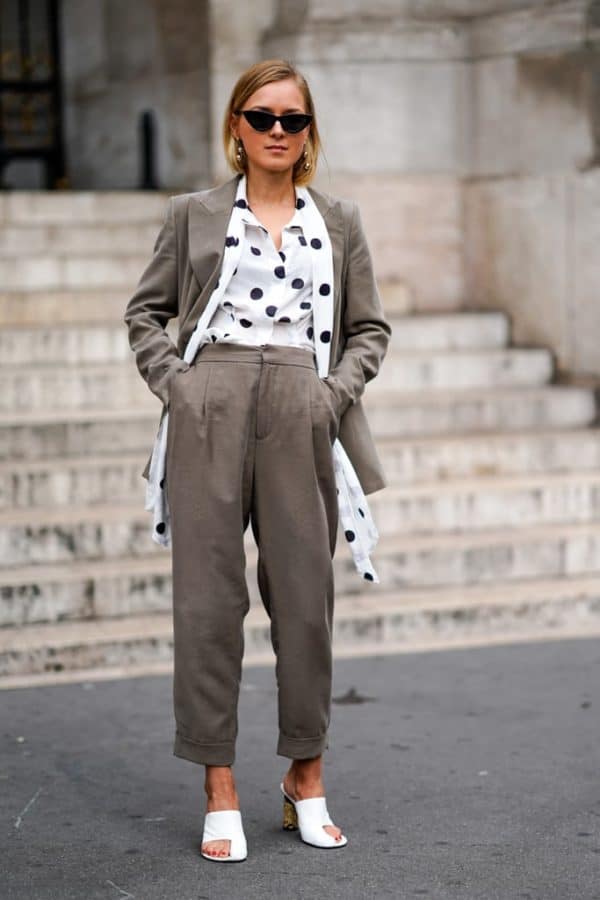 If you are not sure how to combine the polka dot print with the rest of your clothing pieces, just grab a polka dot dress and you are ready to go. There are so many way to transition your fall polka dot dress from summer to fall and create a stunning fall polka dots outfit.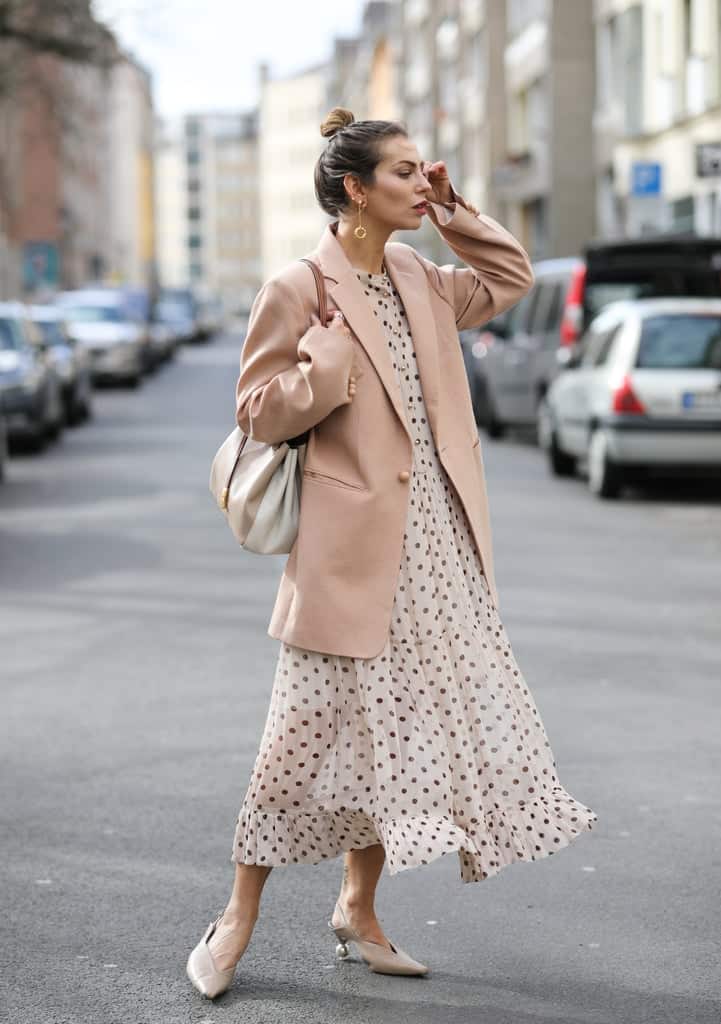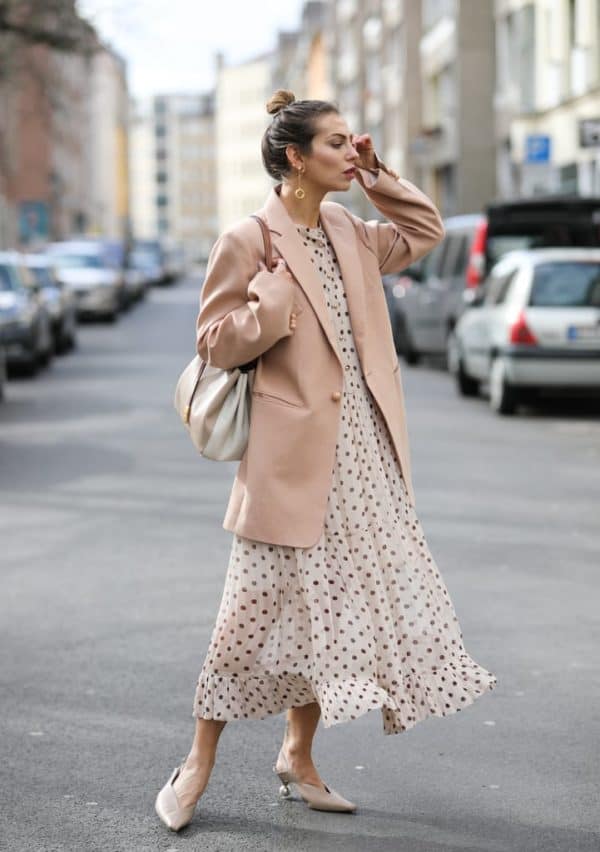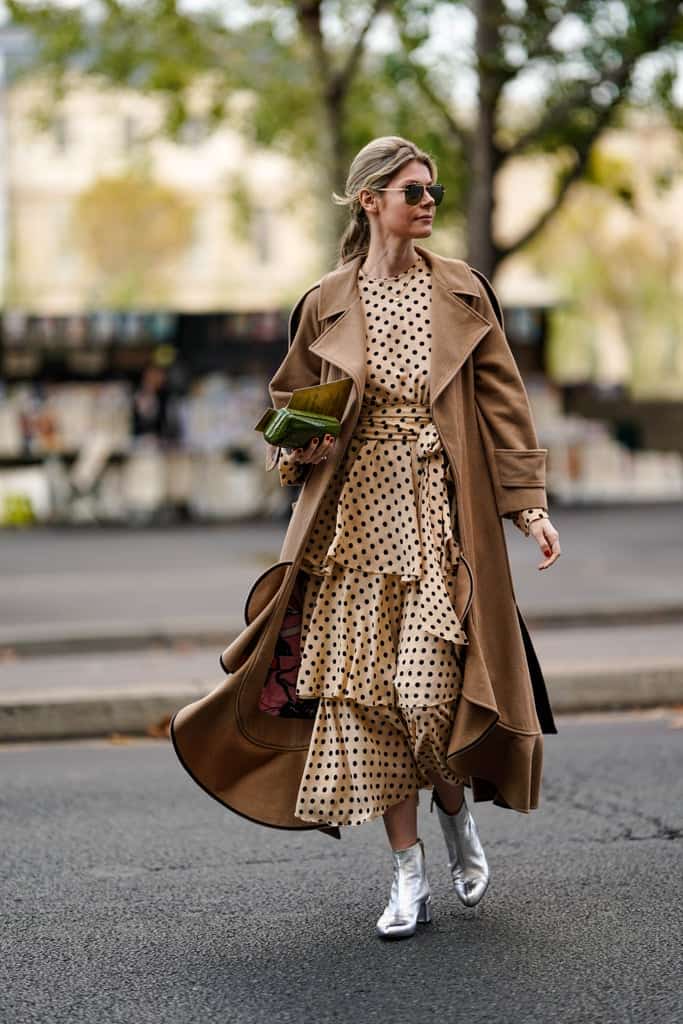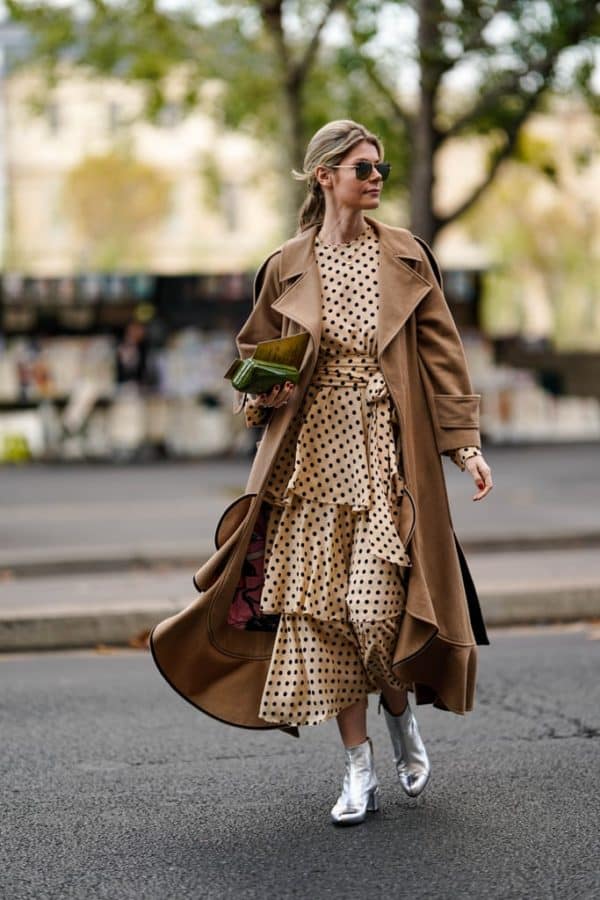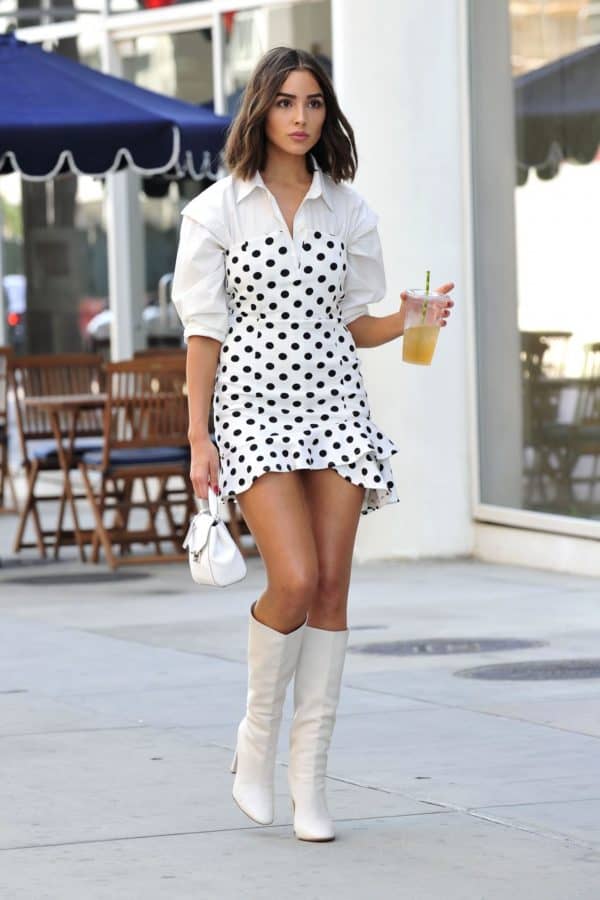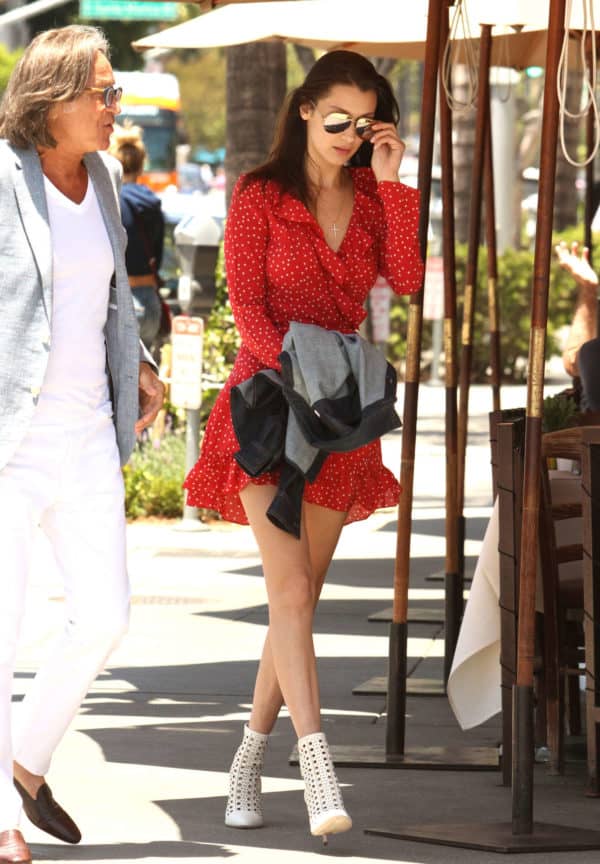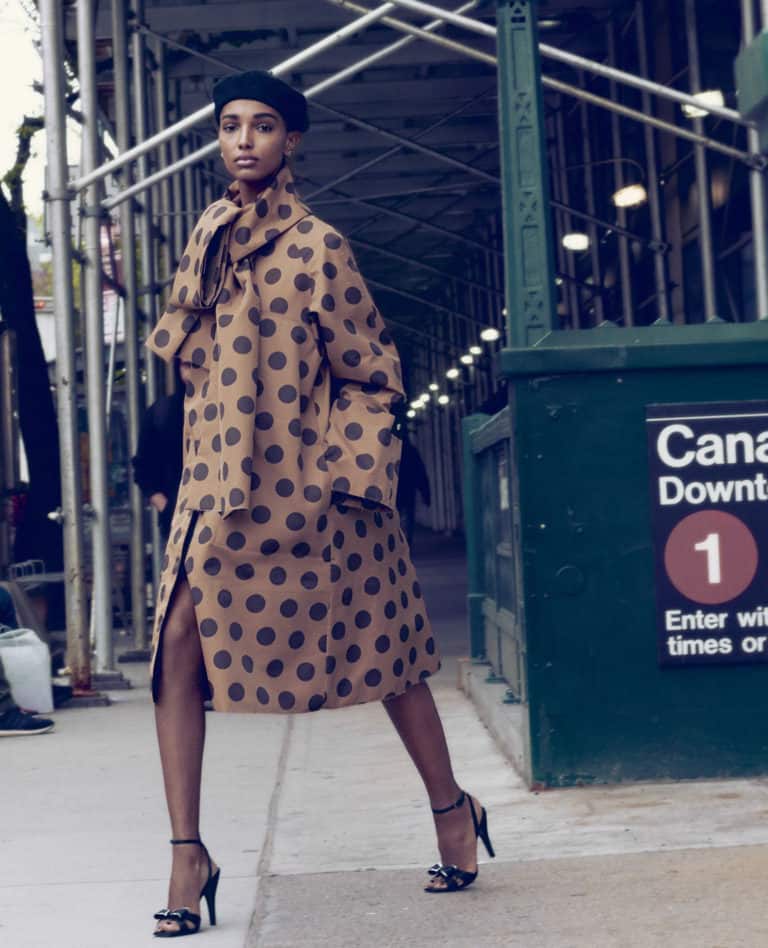 Some outfits can look really dull and boring, so adding a statement-making piece is a must! The polka dot tights give this look some excitement and make it really stylish!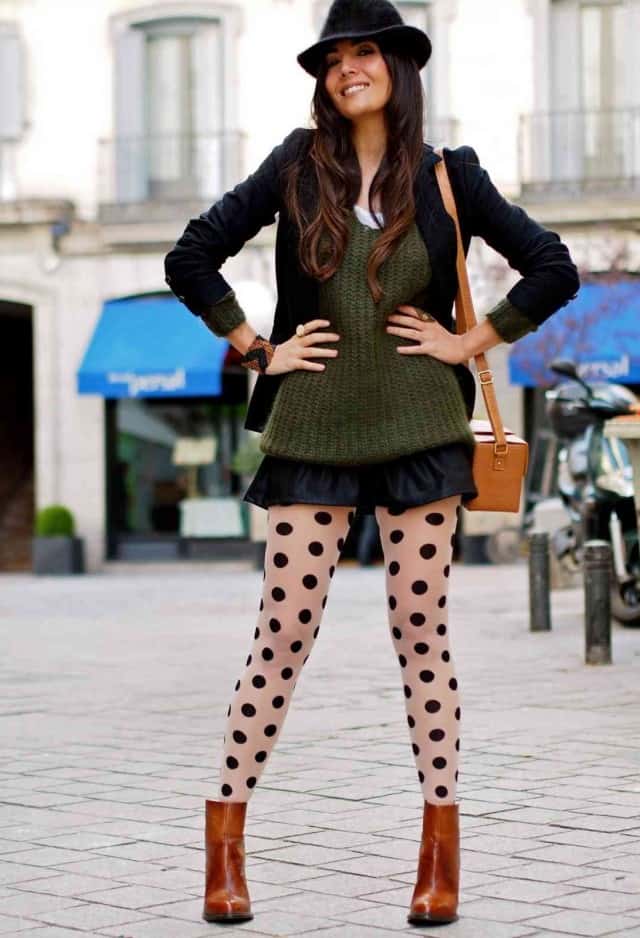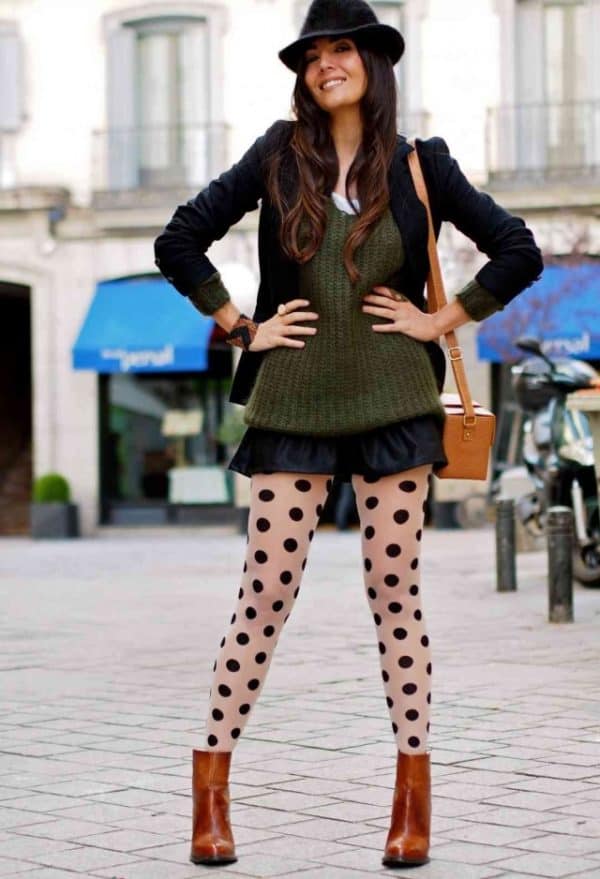 Do you have a polka dot shirt and you are looking for a way to create a lovely casual outfit? Just pair it with your jeans and carefully consider your footwear depending on the event that you are going to attend.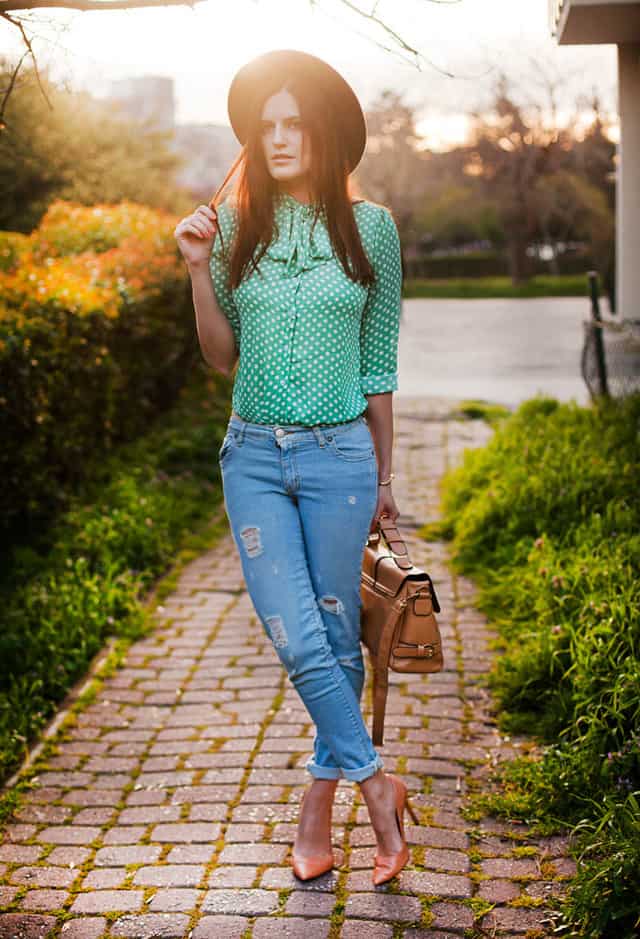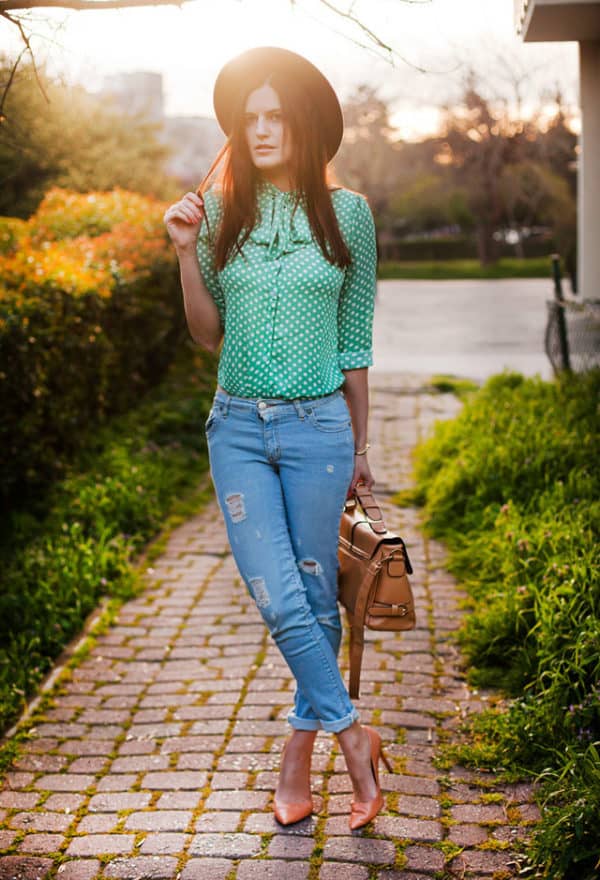 You can never go wrong with a white shirt and black and white polka dots trousers! This is such a wonderful fall polka dot outfit, isn't it?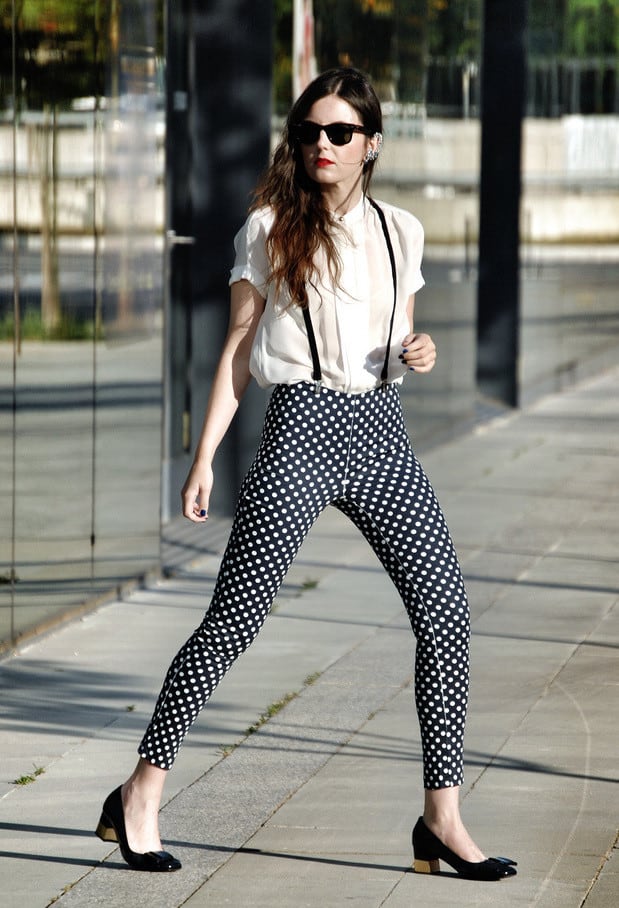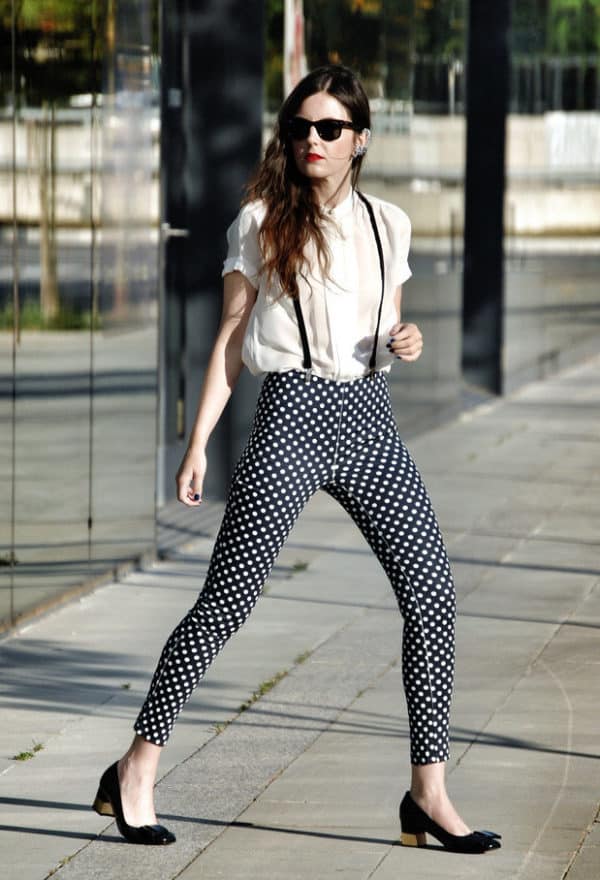 What's your favorite look from the ones you saw above?