As seasons change we have to adjust our wardrobe, shoes, accessories and even makeup to the following trends. Having the same makeup in summer and fall is not acceptable at all. Not only the hues and the shades but the way you apply the makeup should change as well. Now that the official start of fall is super close, we are more than happy to get you ready on time. Scroll down through these Fabulous Fall Makeup Looks To Welcome The Fall In Style and get some inspiration. The beige, burgundy, brown and many other darker shades should be your pick during this time of the year. See how to combine the eye shadows with the lipstick for a classy look. If you want to learn some awesome makeup hacks make sure you click on the link. In case you are wondering how to clean your makeup bag we have some wonderful ways to do it! You will find all of these ideas more than stunning!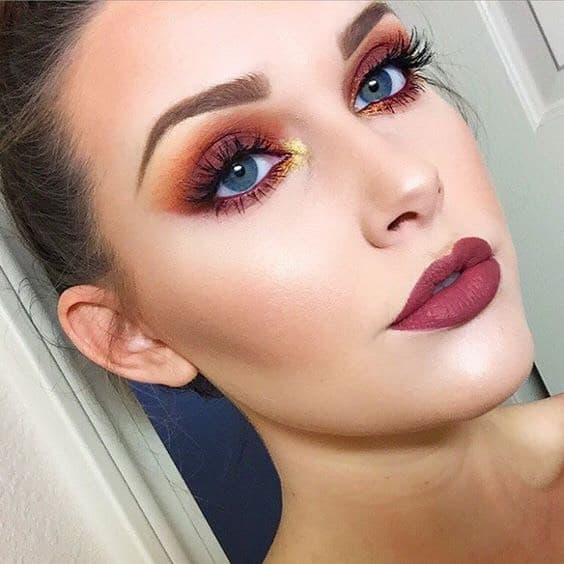 Yeah, the all-brown look is totally in during fall. Feel free to apply brown eye shadow and brown lipstick all in one. Add some black eye shadow on the outside corner of your eye to get the best of your makeup.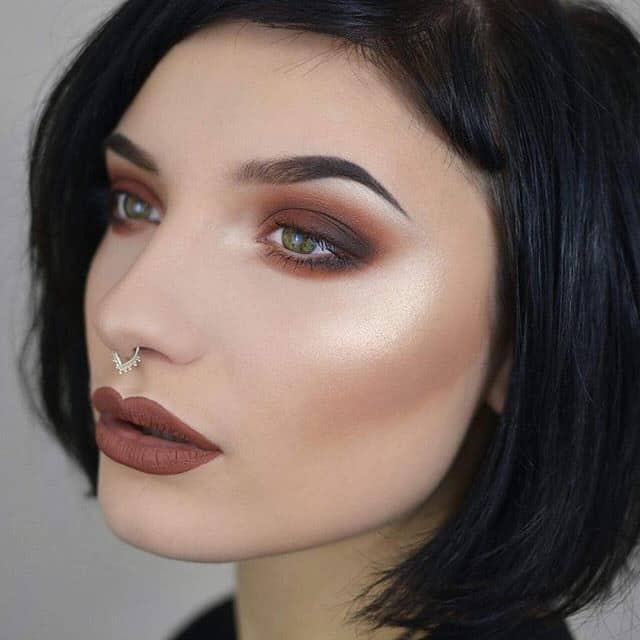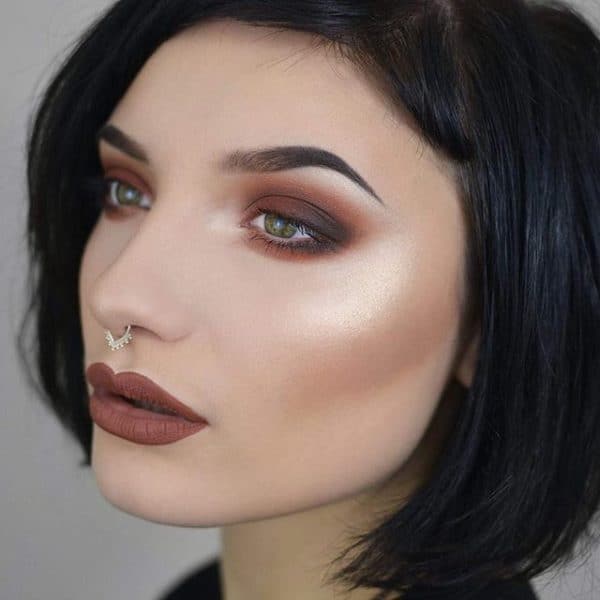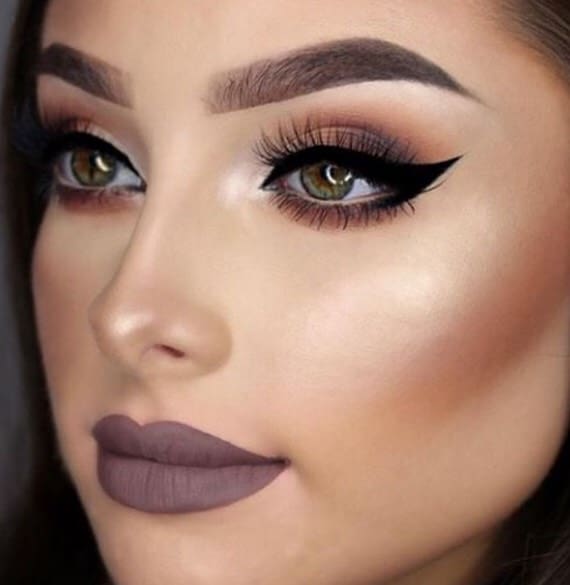 Don't you think that the subtle and gentle beige tones will work perfectly well for you? This color combination is great both for day and night makeup. Use a bronzer as a final touch and see the difference it will make in your whole look.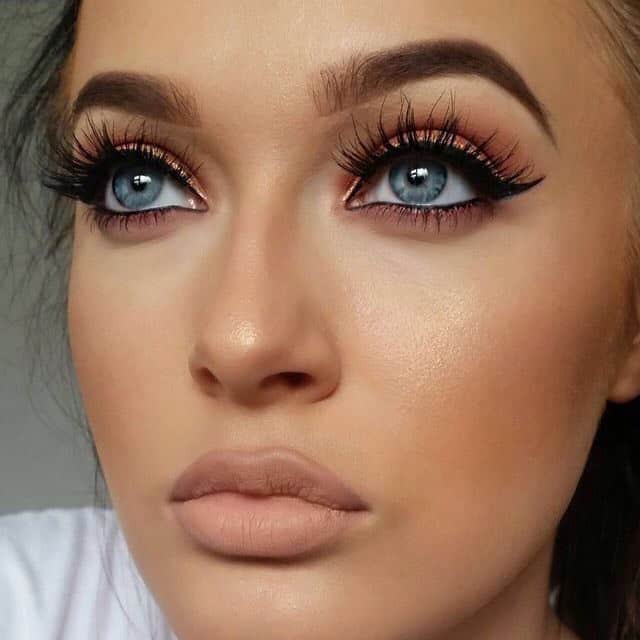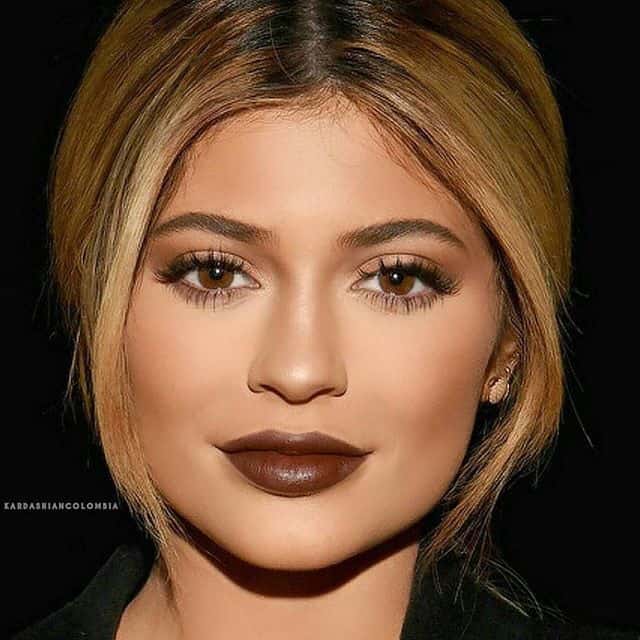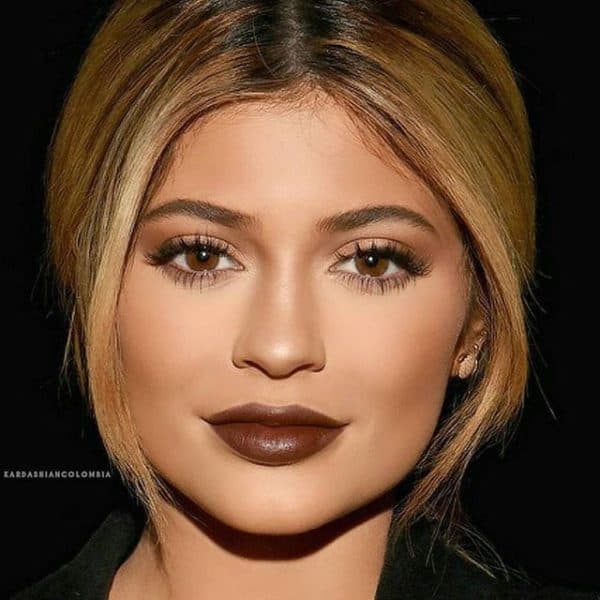 Although the fall makeup looks require darker shades, your look can still be vibrant and pretty intense. Do you see how this gold eye shadow make the makeup more eye-catching and spectacular? Don't hesitate to use the golden hues as well especially if you are about to attend some formal event.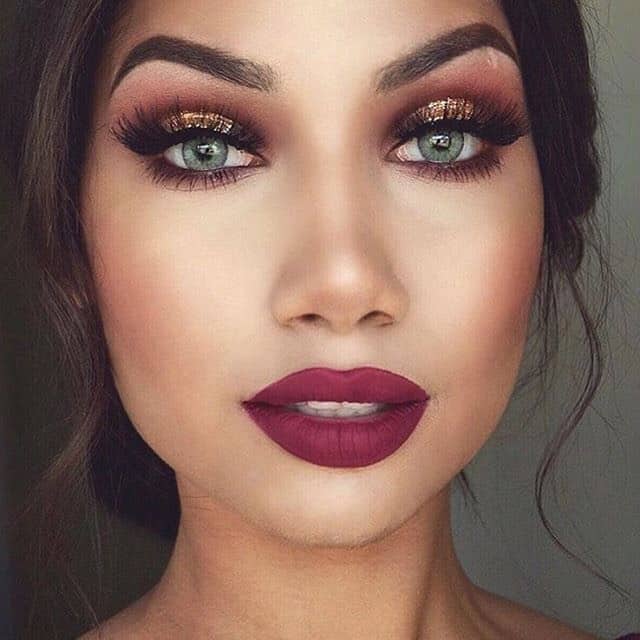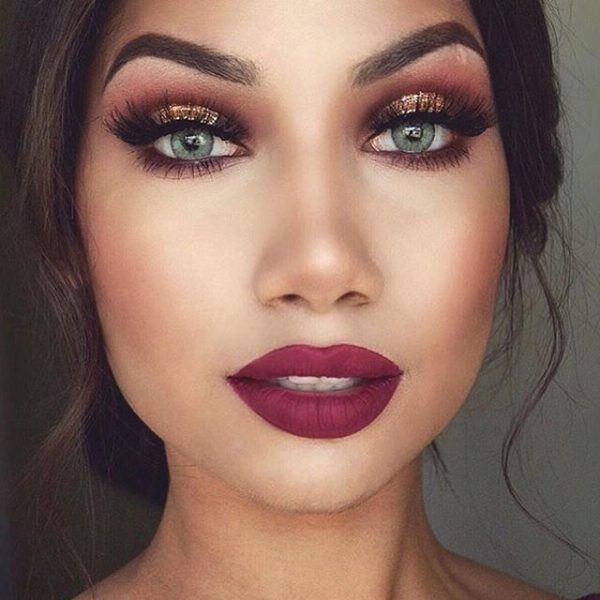 Purple and orange make a wonderful combination together. Go ahead and combine it if you are feeling bold and want to make an impression on everyone.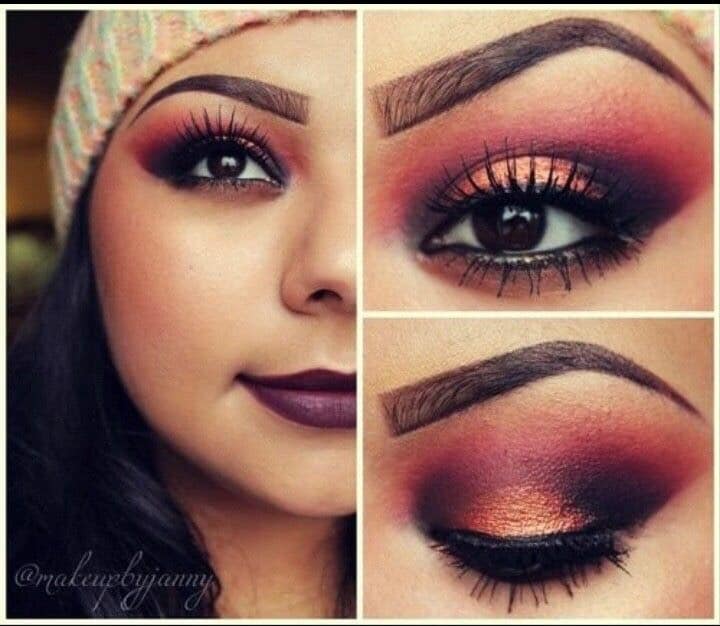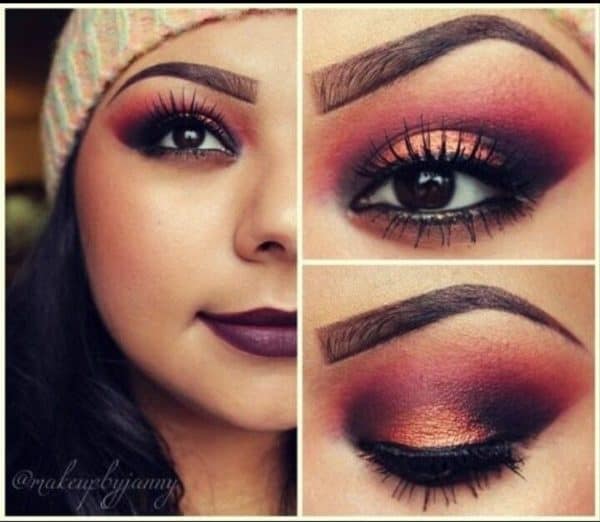 The burgundy lipstick is one of my favorite lipsticks ever and I'm trying really hard not to wear it all year round. I'm so happy to welcome fall and rock it all day every day. Have you ever tried it? Does it work well for your skin complexion and hair color?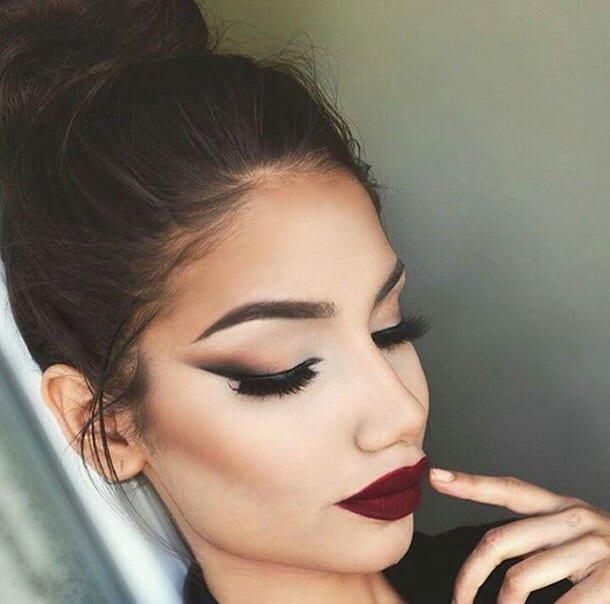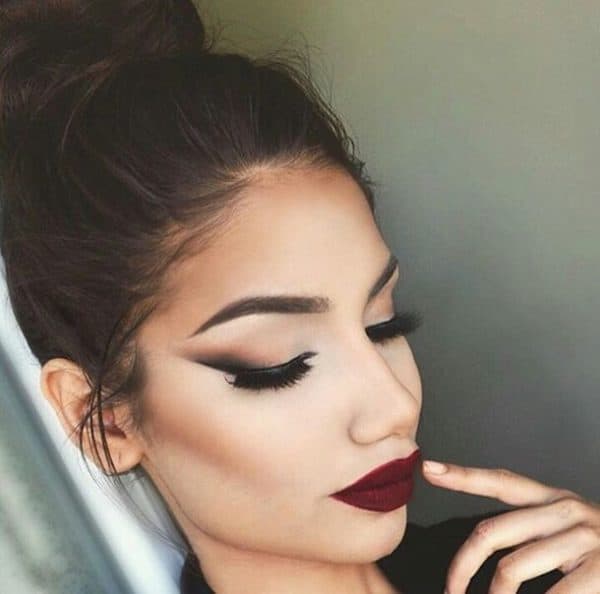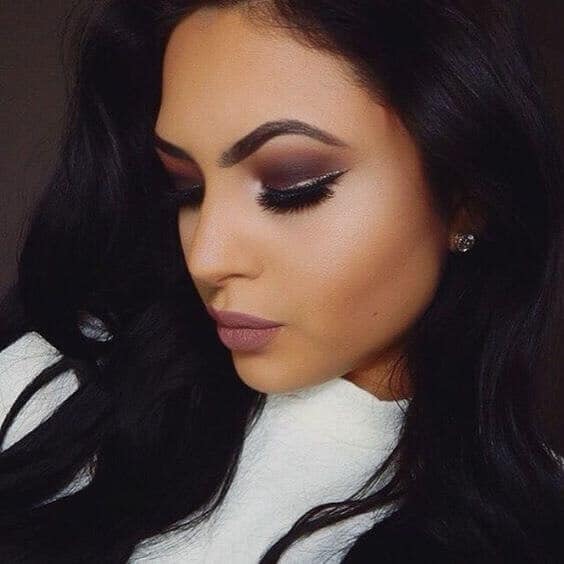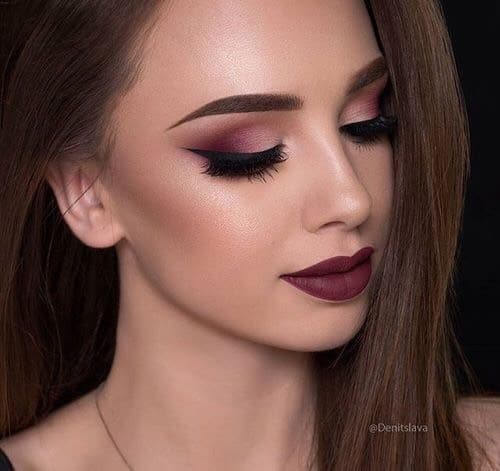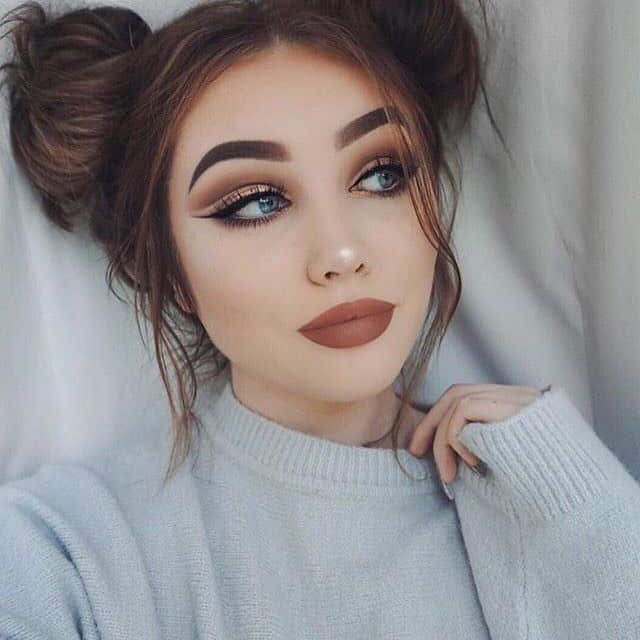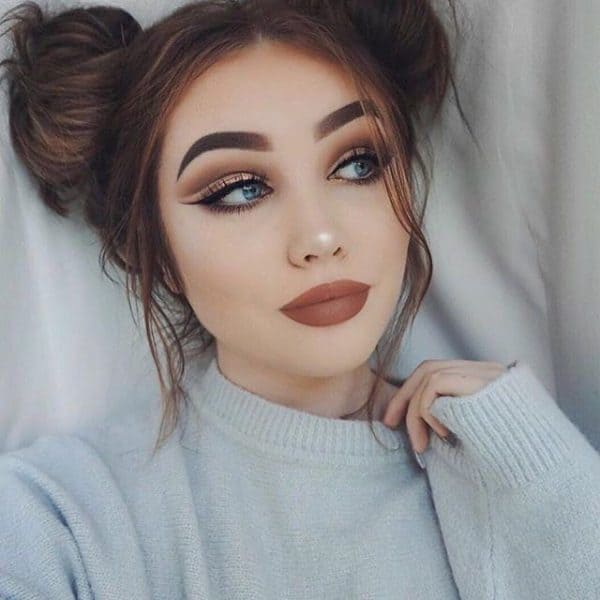 Are you already impatiently waiting to welcome the fall with these gorgeous fall makeup looks?