Are you always trying hard to find time to look good? Do you envy girls and women when you see them polished from head to toe and wonder how they manage it all? Well, the key is to good organization, planning and quick and easy tutorials that can be mastered effortlessly. Do you always feel short on time to do your hair? Well, in this article I will show you some Quick Hairstyle Tutorials That You Can Do In Less Than 5 Minutes and they will prove you that anything's possible. Just take a look at them, inspect them closely and give them a try. Don't be discouraged if they take you more time for the first time when you do them cause after you master them your hair will be done in less than 5 minutes for sure. They are great for the office, a wedding, date, walk in the park or any of your occasions that's coming up. Choose which hairstyles will match your event the best and get down to work. Thanks to this tutorials you won't need to go to the hairdresser anymore and spend money on things that you can actually do yourselves.
If you get hooked on doing your own hair you will probably to see more ideas that you can recreate, so see these easy casual hairstyle tutorials that you can do on your own and these elegant hairstyle tutorials that will amaze you.



This low knot hairstyle is perfect for your informal gatherings. Just follow the steps and keep your hair away from your face and your skin during the hot months in just a few steps.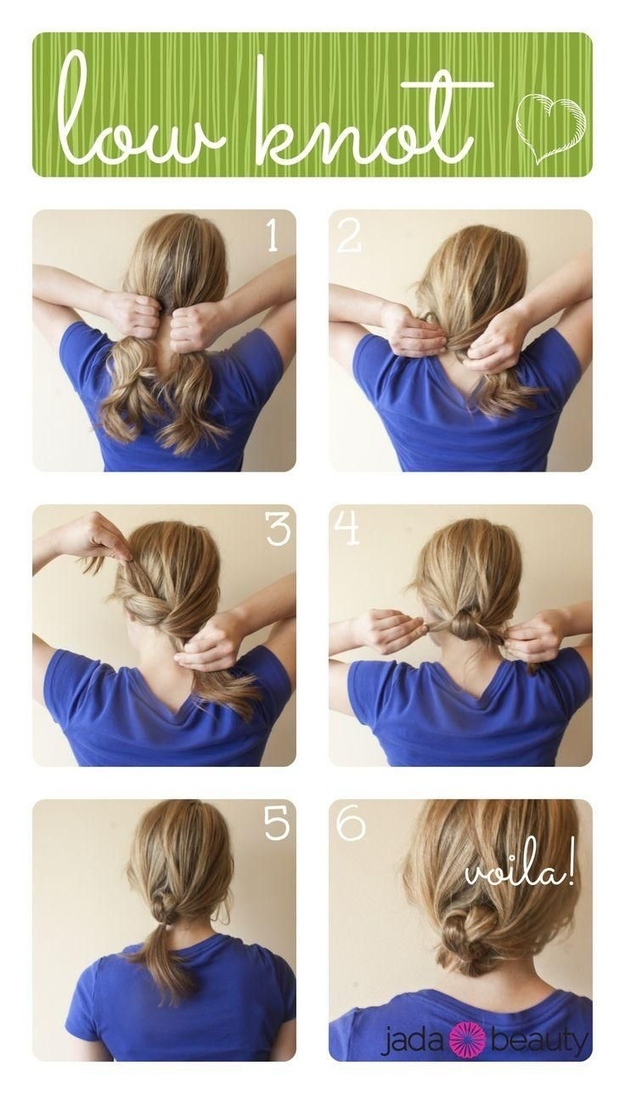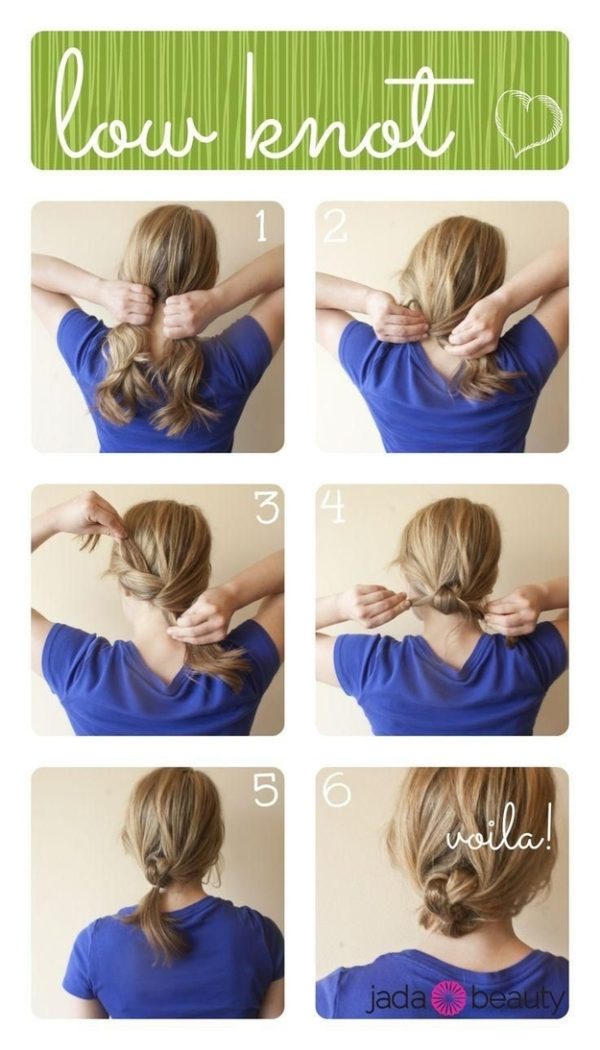 Braids are so easy and quick to make and almost everyone has mastered them. This is the simplest braid ever. Make one and just roll it into a bun and attach it with a few hair pins.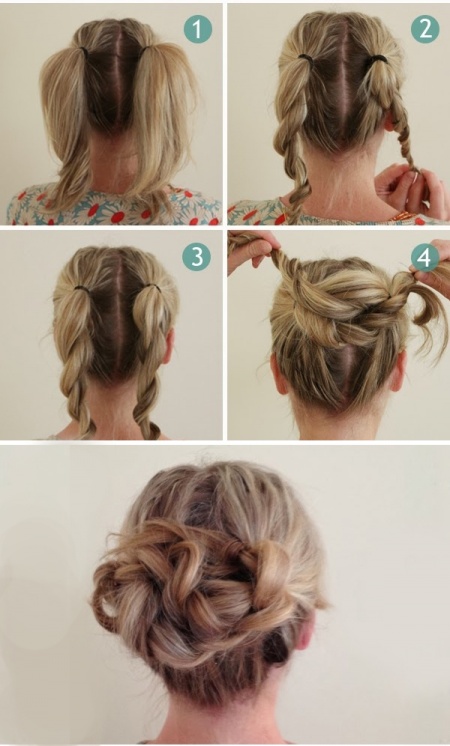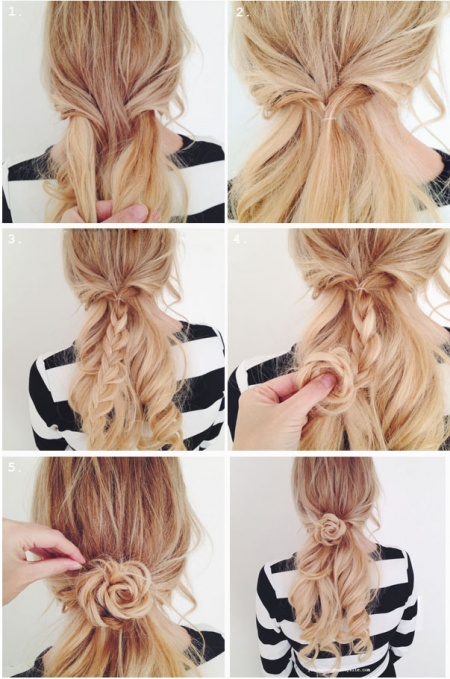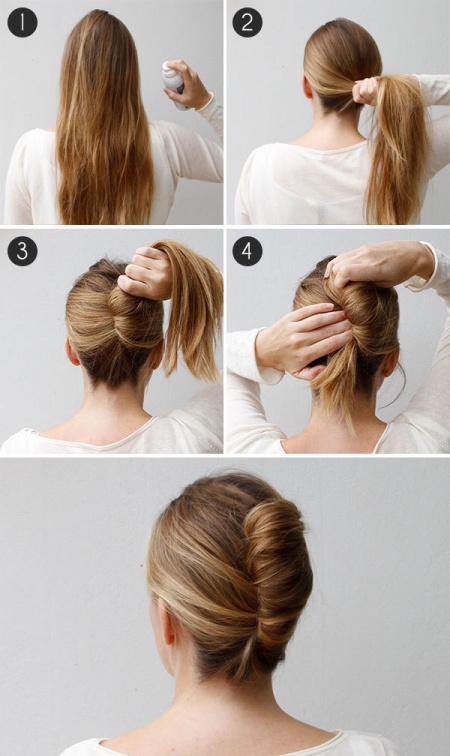 I love wearing hair scarfs in spring and summer, and here's one quick hairstyle tutorial that will make you look fashionable and stylish in just a few minutes.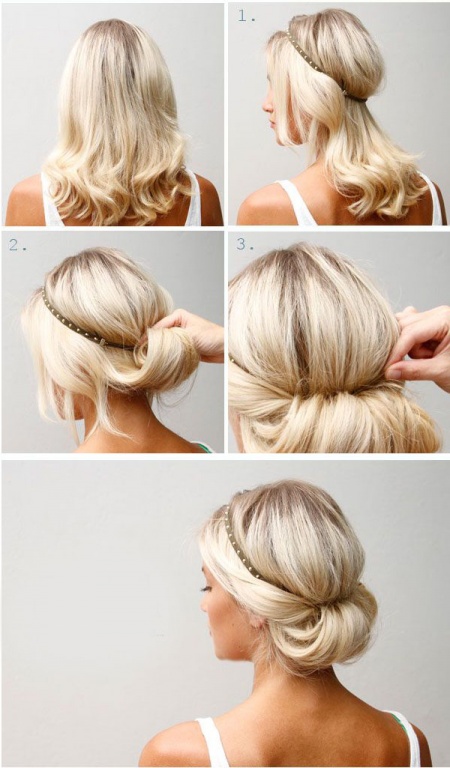 Do you want a curly hairstyle but you think that you don't have enough time to do it right? Just put your hair in a ponytail, split it in two parts and make your curls with a curling iron.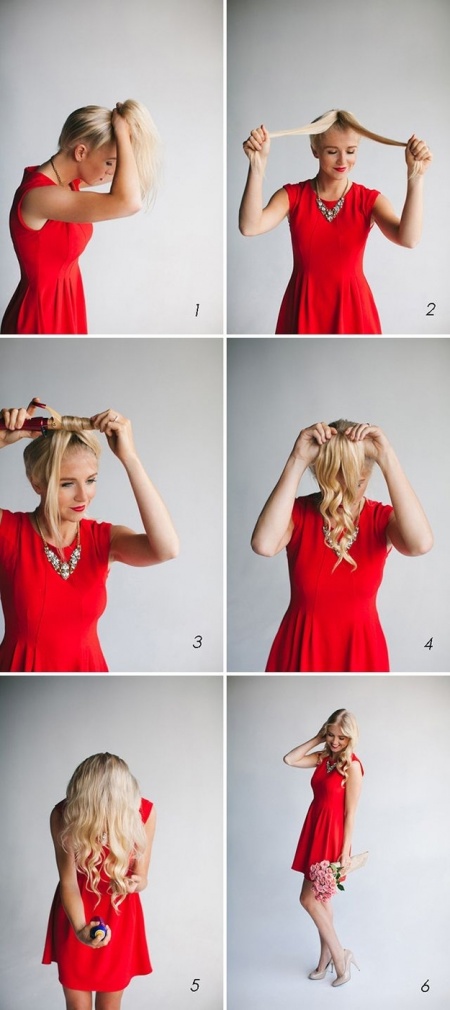 Which hairstyle would you like to try out first? Keep me posted in the comments below!