A flawless skin requires taking care of it regularly, and if you are currently looking to get some products that will make your skin tone brighter you are at the right place. Here I have gathered for you some Skin Brightening Homemade Remedies That Will Balance Your Skin Tone. Forget about buying chemicals from the stores, but make this masks and scrubs and know exactly what you are putting on your face. Check them out and see what I'm talking about!
Brightening Turmeric And Lemon Face Mask
The necessary ingredients for this mask are manuka honey, turmeric, fresh lemon juice and oats. First, you will have to ground the oats in a blender until you get a powdered consistency. Then, insert all of the ingredients into a bowl and mix them well until they are fully combined. Apply the mixture on a clean face and let it sit for 20 minutes before you wash it off with water several times to remove the yellow tint.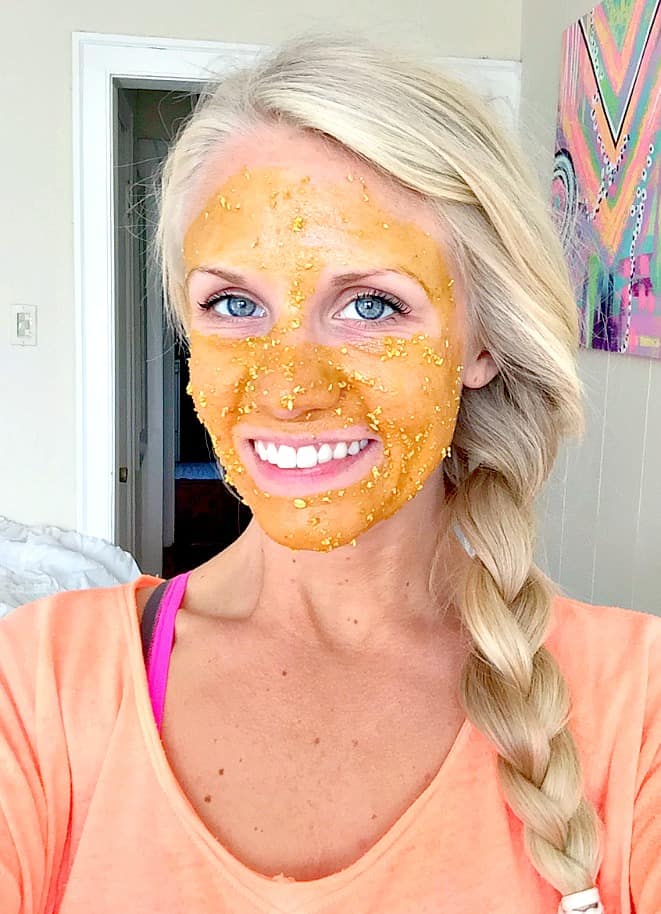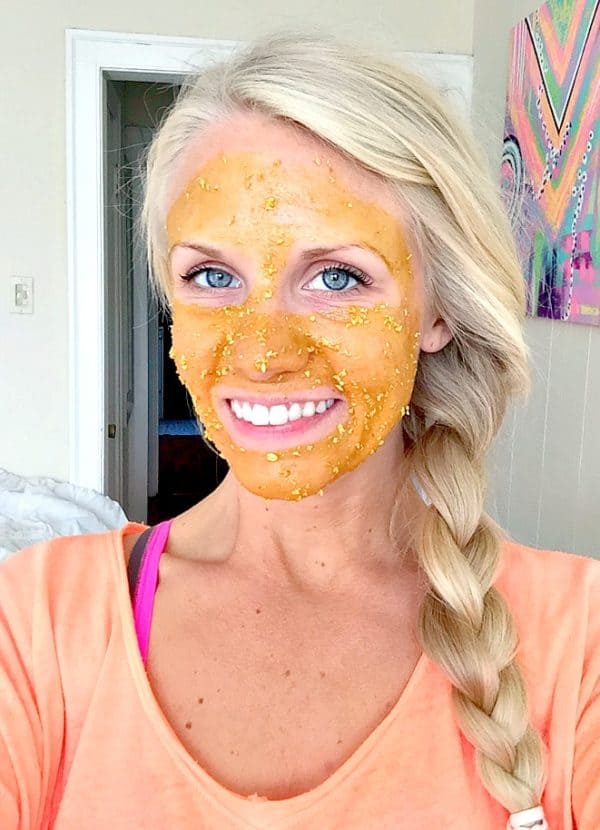 Whiten Skin With Cold-Pressed Coconut Oil
Yes, the coconut oil can help you make your skin tone brighter in no time in a super easy way. Get some cold-pressed coconut oil in your hands and apply it on clean skin on the areas where you want your skin to become lighter. Massage it for a couple of minutes and leave it overnight. In the morning you just have to rinse it off. Repeat this procedure daily for best results.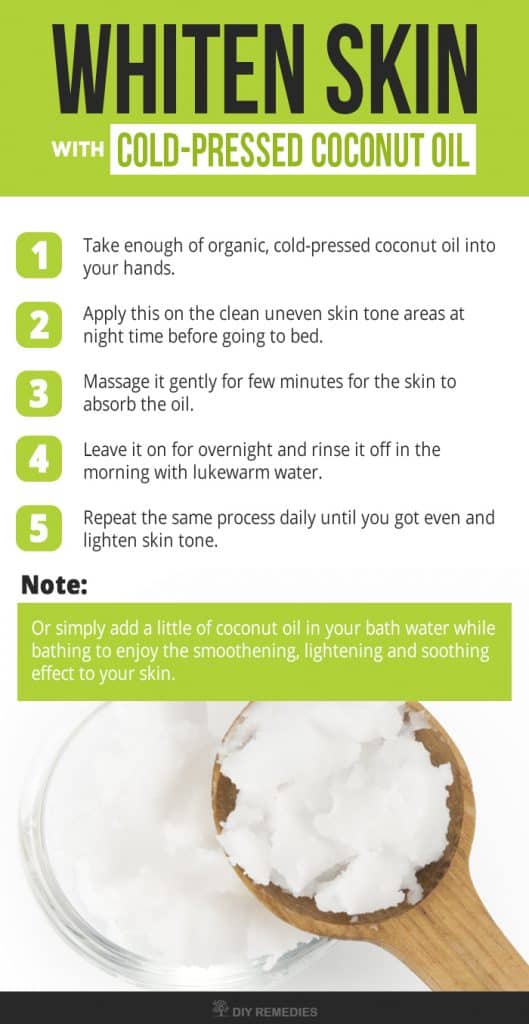 DIY Skin Brightening Face Scrub
To get a radiant skin that glows you will have to make this awesome scrub which is made of vitamin C crystals, shea butter, coconut oil and salt. All you have to do is to mix all of the ingredients in a small mason jar and store the scrub in a room temperature. Try it out and see how quickly your skin will get lighter!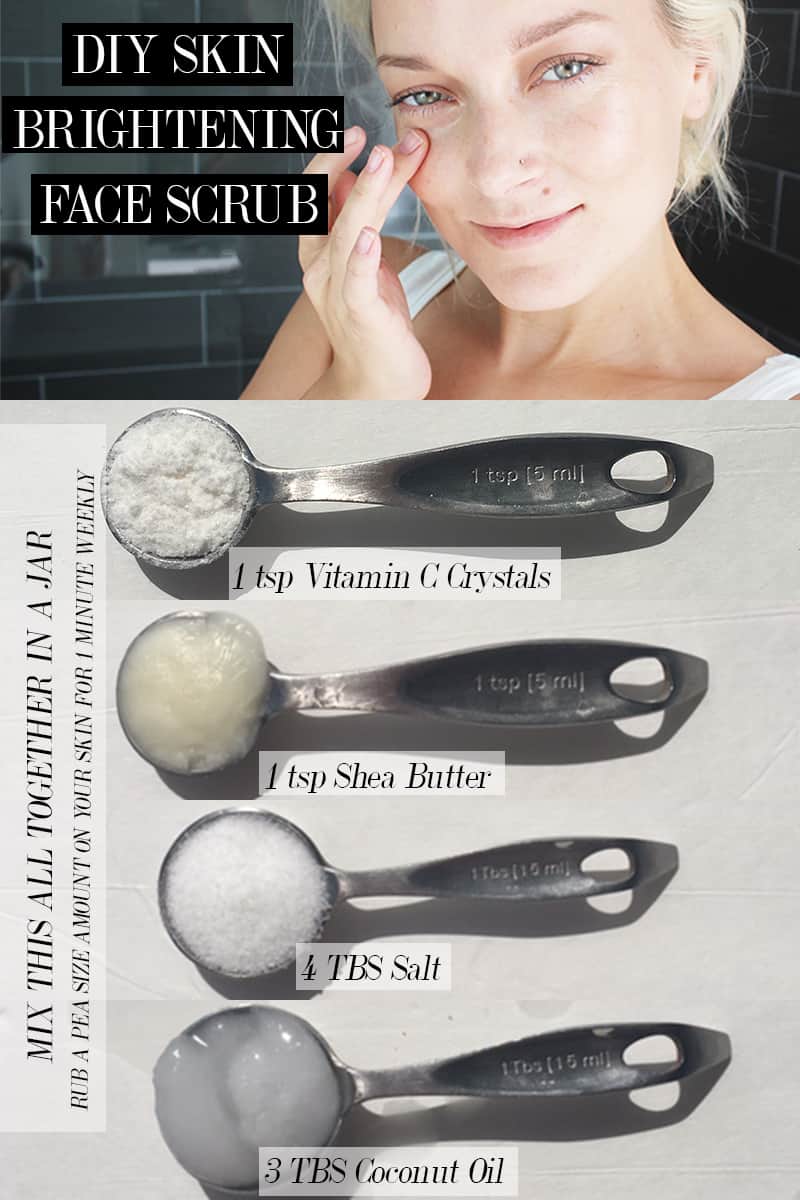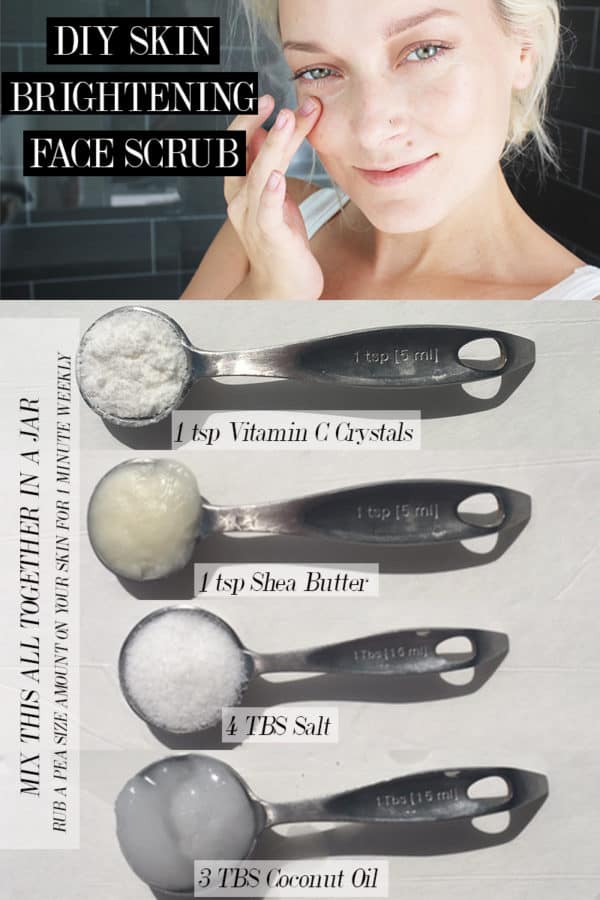 Skin Brightening Facial Scrub
This is a really simple facial scrub that requires just two ingredients which you already have in your kitchen so you don't have to spend extra amount of money on it. Get some baking soda and squeeze enough lemon in it to make a paste which you will apply on your face. Leave it on your skin from 5-20 minutes then scrub and rinse. Be careful the paste not to get into your eyes! Use it at least 2 times a week to get bright and soft skin!