Easter is quickly approaching us and we are already in the festive spirit! We are going to spend more time with our family and friends celebrating and enjoy the days that follow. You have probably found tons of ways to decorate your Easter eggs and you have probably decorated your home in the Easter mood. But, have you paid attention to the design of your nails? Are you always decorating them in accordance with the holidays and seasons that change? When we say Easter to mind immediately comes the Easter bunny! It's a true representative of this holiday and we can spot it everywhere around us. Here I'm going to inspire you with some Adorable Easter Bunny Nail Designs That You Should Copy Now and celebrate the holiday in the right way! You can add the bunny on your nails in various ways, so see which one will catch your eye the most!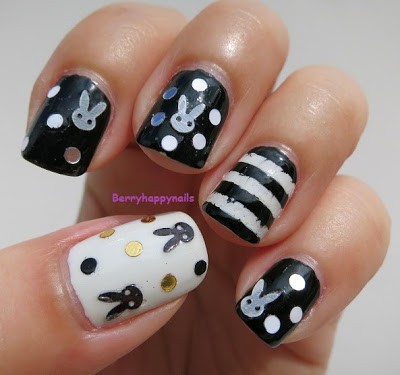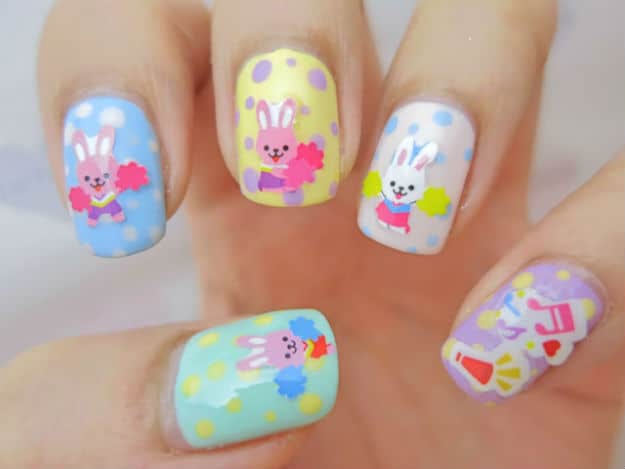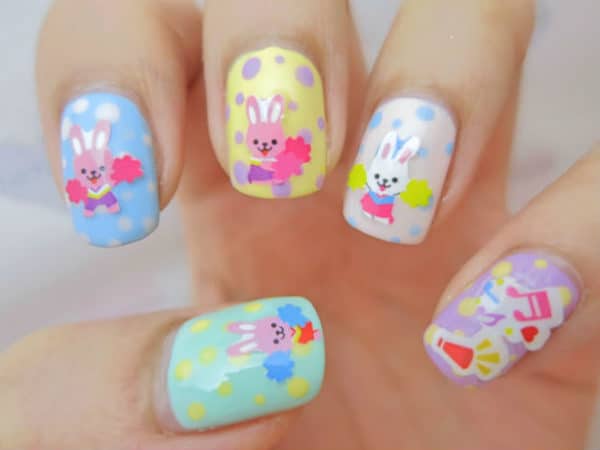 Easter is always connected with the coming of spring, and most of the Easter nails designs are in the lovely pastel colors that warm our hearts instantly. Do your nails in a playful way and let the chic keep company to the bunny!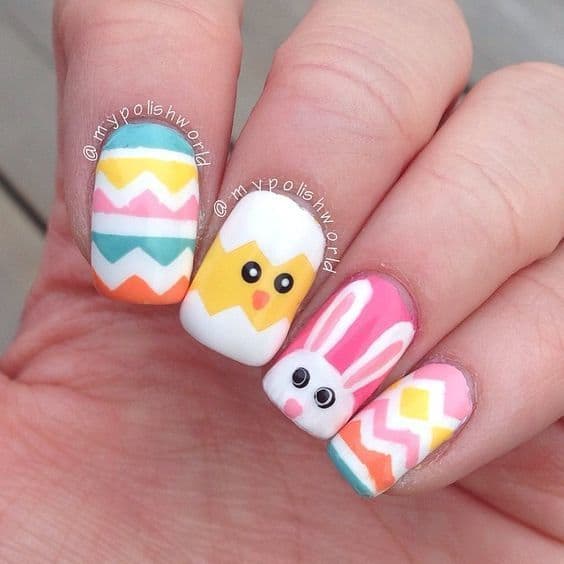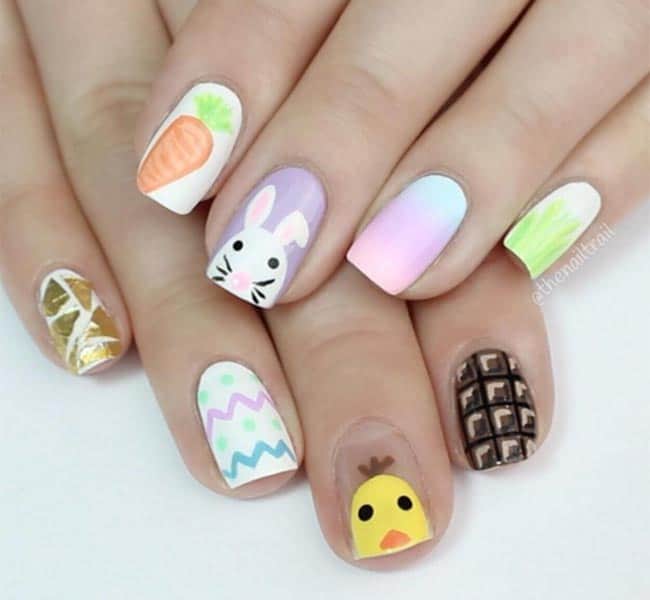 Even if you don't have artistic skill, you won't have troubles drawing a bunny cause it's super easy and simple. Decorate each nail in a different way and put your nails in a happy mood!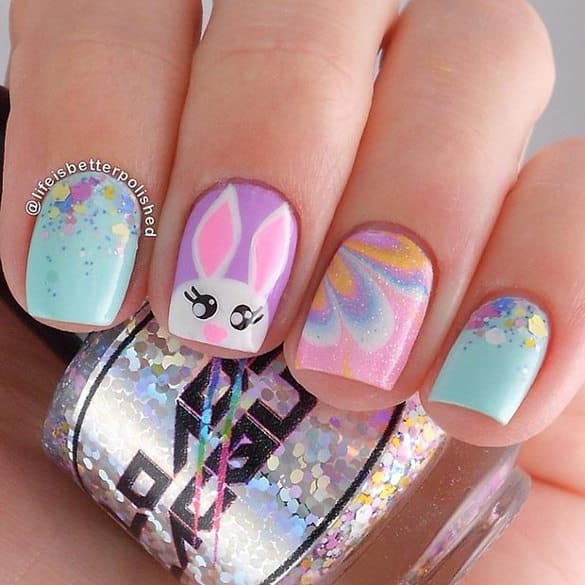 Are you a fan of the ombre technique? Spring is the perfect season to rock it and Easter is the right holiday to decorate your nails in the ombre style with a bunny or two!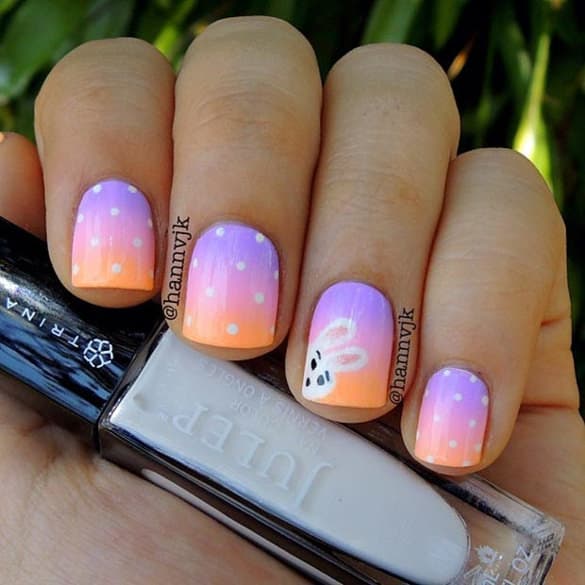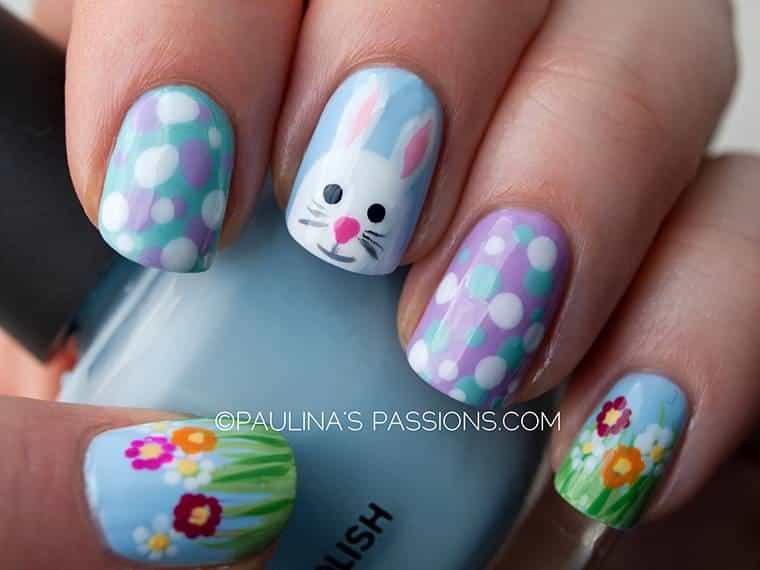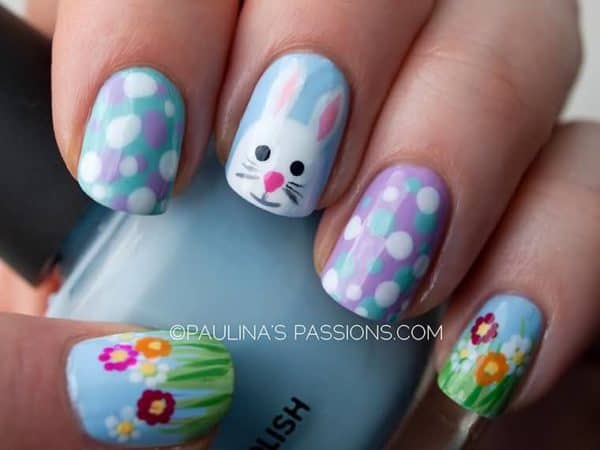 The polka dots will make your nails look extra cute, so have them in consideration for the Easter nail designs. Start with painting your nails in the color you want to dominate, then draw the bunny on a single nail and then just add the dots on every nail. You will have an eye-catching manicure in no time. Give it a try!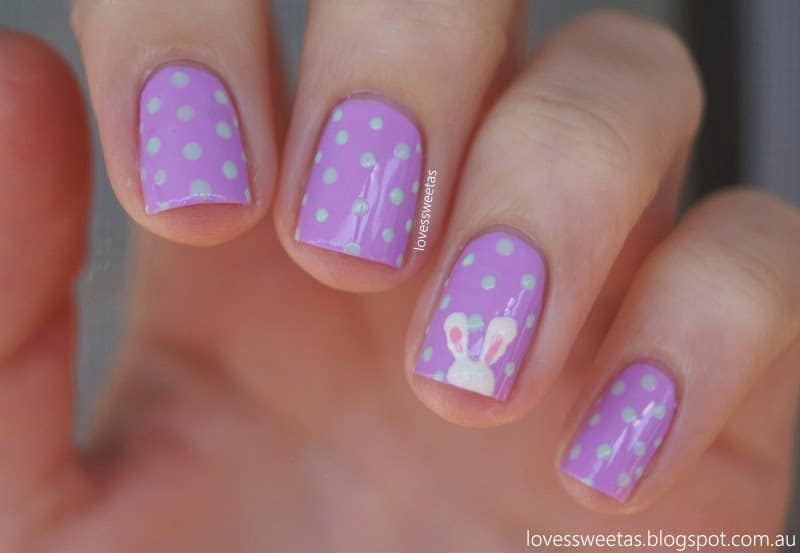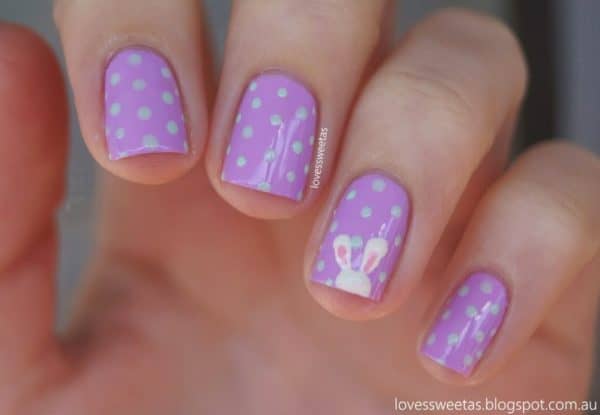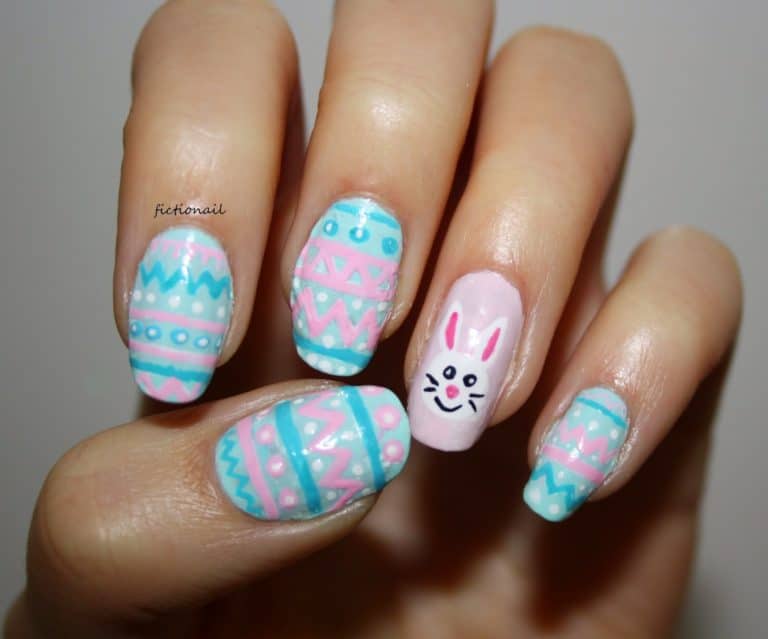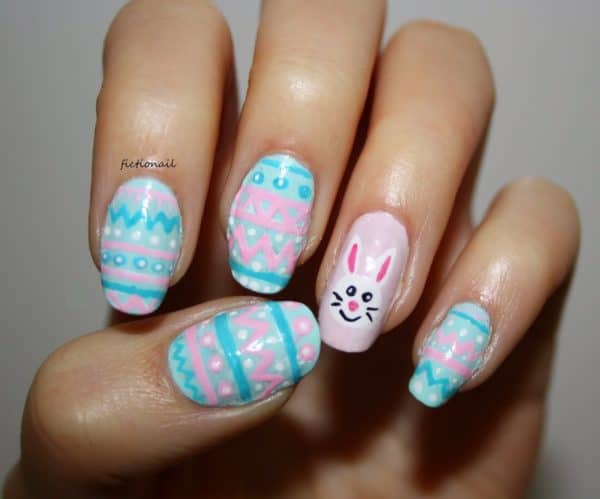 The pink color is super gentle and chic and I just love this manicure! Don't forget to draw some Easter eggs together with the Easter bunny if you want to have a complete picture of Easter on your nails!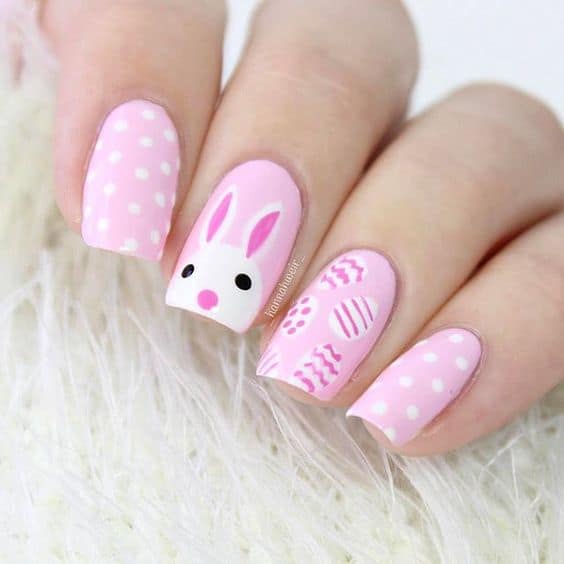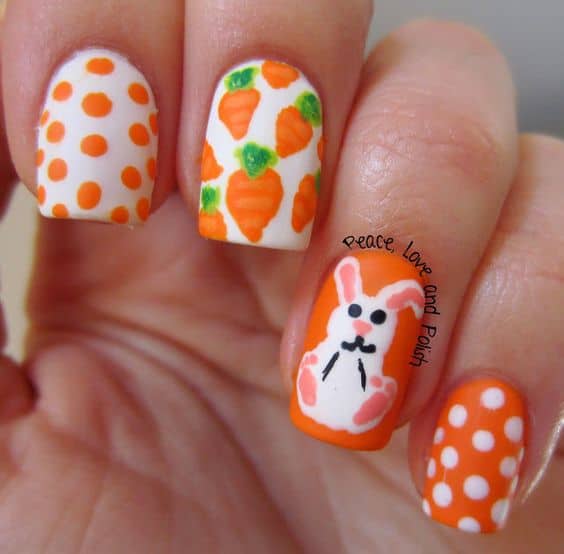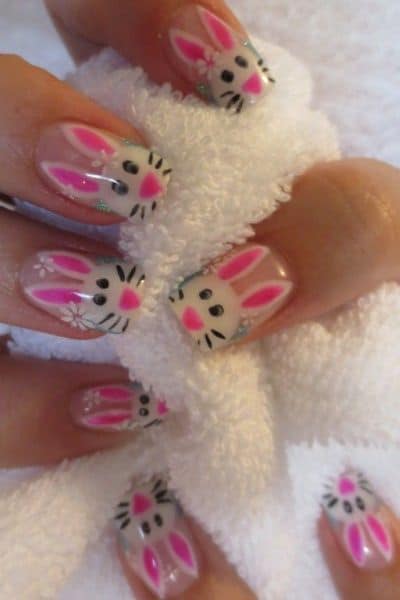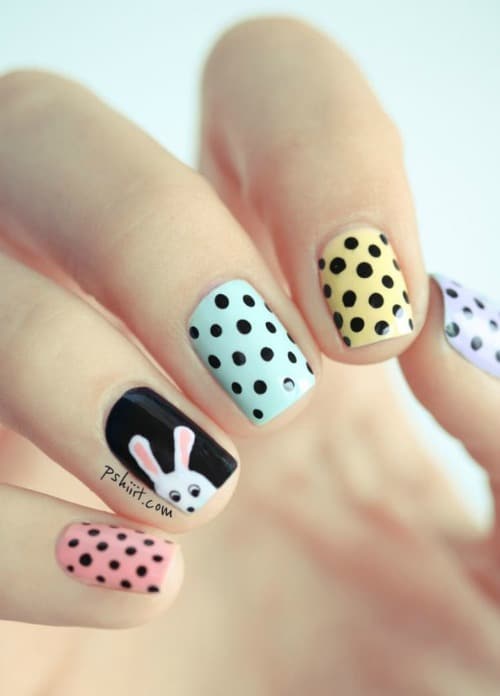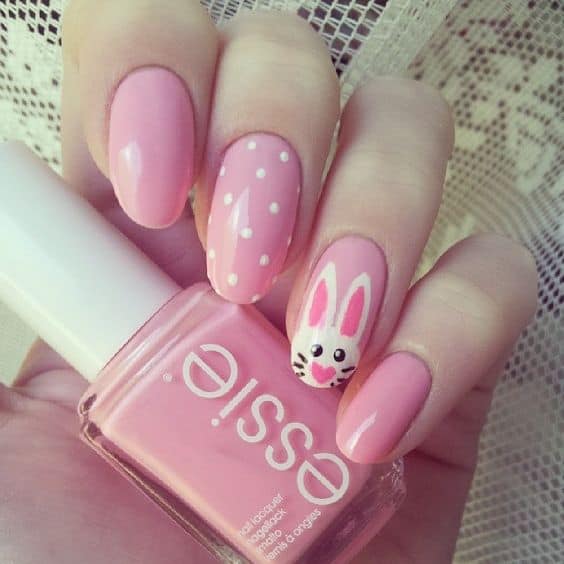 There are lots of Easter bunny nails to choose from, so if you haven't make your pick yet, just scroll again and see which idea will make the biggest impression on you!