The past year was a bit quiet for the fashion world, because of the coronavirus pandemic. But, with the arrival of the spring, as the sun shines brighter, it seems like the fashion world is waking up too. We already presented you with some of the biggest spring 2021 fashion rules that you need to follow for the upcoming season. Today, we are going to meet you with the biggest spring 2021 fashion trends. Large and in-charge blazers, bold blue bags, and sleek face masks are just a few of the spring 2021 fashion must-haves. Spring 2021 fashion is in the sign of oversized, bold, and casual. Embrace the fashion trends that the new spring is bringing on. Include them in your wardrobe and get ready for a fashionable spring.
Oversized shoulder pad boyfriend jackets
The 80s inspired oversized boyfriend blazers are back on big doors. These blazers that were fashionable almost three decades ago are back and immediately become one of the most favorite pieces in a woman's wardrobes. Their cut allows you to create a long line silhouette and to play with shapes. Thanks to their shoulder pads the blazer cinches in your waist and elongates your legs. You can combine this trend with straight-leg trousers or leather shorts. Powder blue, charcoal, and neutrals are on the top of the spring 2021 fashion colors list, so rock a blazer in any of these colors and you will immediately get an effortlessly chic look.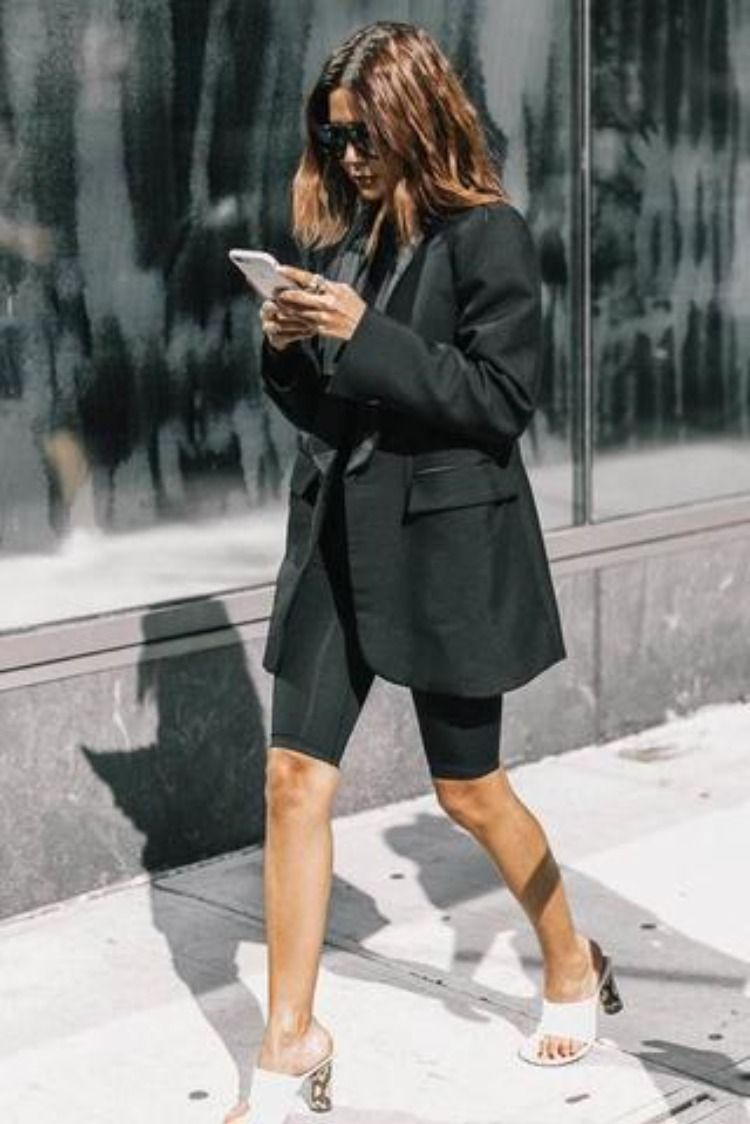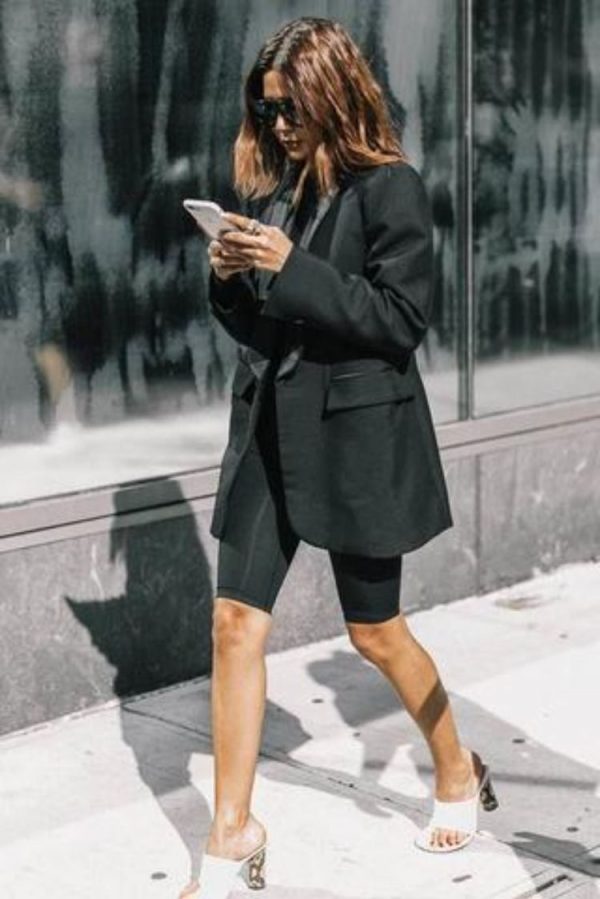 source
Black face mask
The pandemic imposed some new fashion rules. Wearing a protecting pace mask became a must for people around the whole world. Women who want to look stylish even when wearing face masks found many ways to make PPE look more fashionable. Spring 2021 fashion is bringing out the trend of a black protective face mask. The best about this sleek black face mask is that it can easily match almost any outfit you wear. Opt for a silky fabric for easier breathing. Or, choose some face mask with added embellishments to look fancier.  The black mask will always keep you protected and modern. It will offer you endless opportunities to combine it with. So, you can easily combine your black face mask with anything from a red trench coat to a color-blocking suit.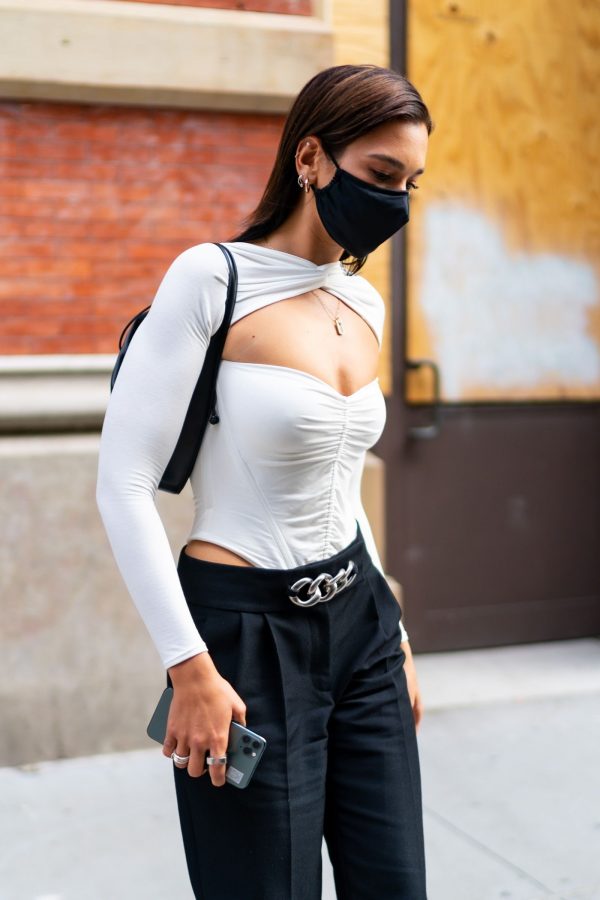 source
Head scarfs
Another fashion trend that has made a comeback from the '50s and '60s years of the past century is head scarfs. Head scarfs will protect your hair and will give your outfit a finishing touch of sophistication. Try some silky design with floral motifs or intricate patterns. You can also keep this fashion trend simple by choosing a bold monochromatic scarf. There are many ways you can style a headscarf. One of them is wrapping the fabric under your chin in a loose knot. Another is to have it hanging off the back of your head. No matter which one you choose ( or you can even mix both of them together), a scarf head will always give a glamorous finish to your outfit.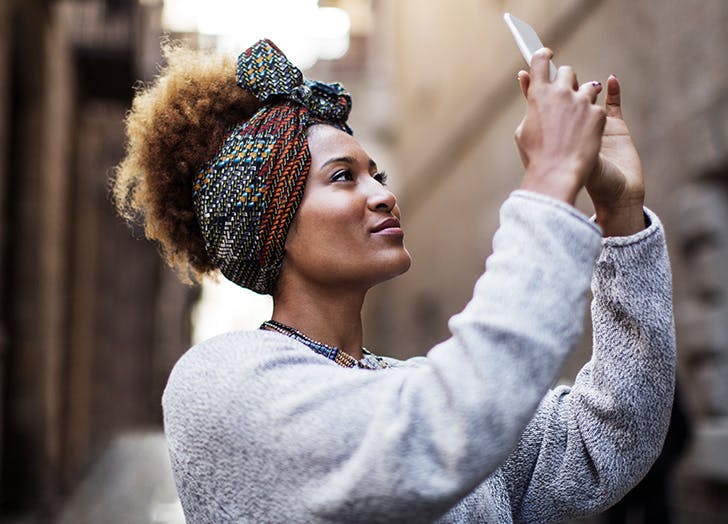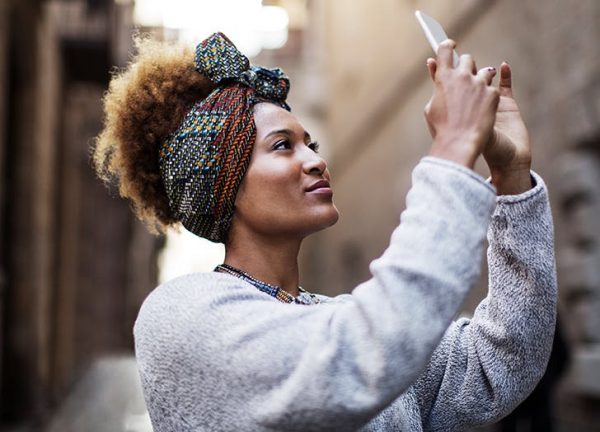 source
Sorbet pastel tones
We have the winners in the category of spring 2021 fashion colors: sorbet pastels are totally hit for the season. Pastel tones inspired by the sorbet shades are a perfect choice for spring and summer warmness. They suit a wide variety of skin tones, so you don't need to worry if you will look too bright wearing any of them. From cool mint green to soft lavender, the palette of pastel tones is endless. Choose your shade. This trend is definitely one of the chicest for the season. Don't miss to follow it.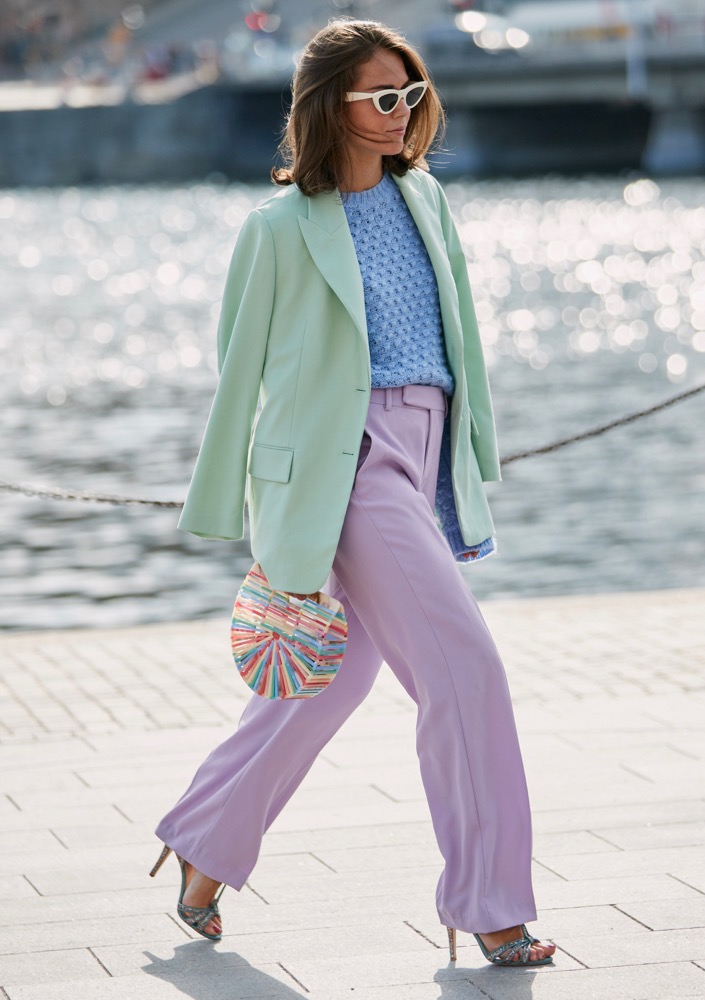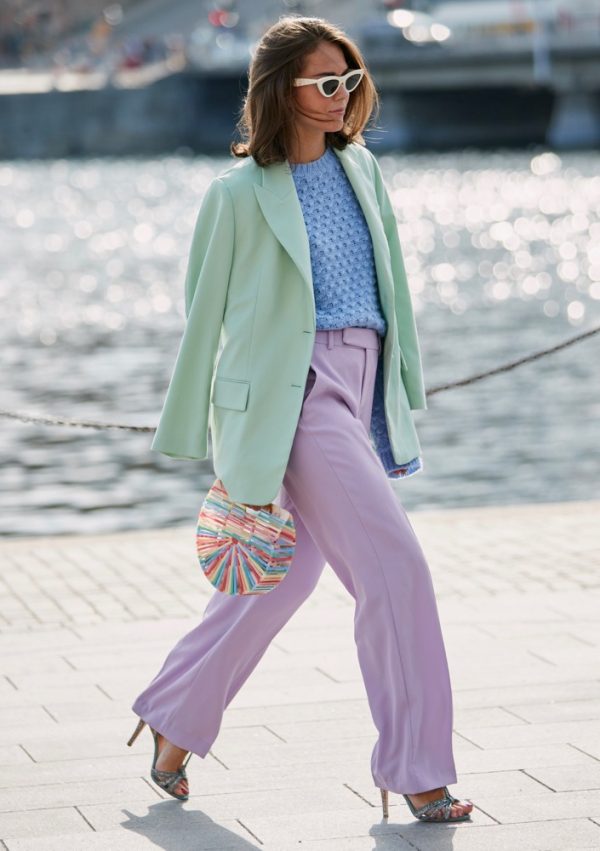 source
Yellow bags and fringing on the bags
Yellow is taking over the runways and the streets. This spring yellow bag is about to become the biggest spring 2021 fashion piece.  The reasons are many: the trend is easy to replicate, it is timeless, and the color is so spring-appropriate. Small clutches colored in one of the endless numbers of shades of yellow is the favorite choice for most women. Opt for an amber structured handbag or a sleek canary baguette. You won't be wrong at all.
source
The handbag can make a statement leaving all the rest of your outfit behind. So, when choosing it, do it wisely. One of the biggest trends among handbags this season is the fringing on the bags. For a maximum impact let the tassels dangle close to the fabric or leave the, almost hit the floor. Choose leather fringe and make your bag appropriate for any occasion. Go for dark hues (brown or black) for a more classic feel, or go bolder (red or green for example)  if you want to make a statement.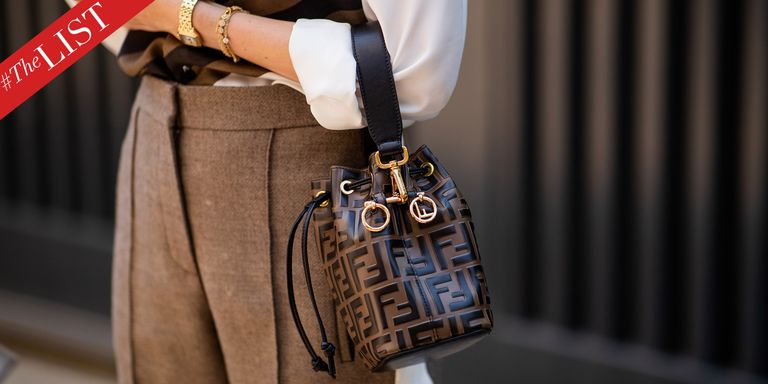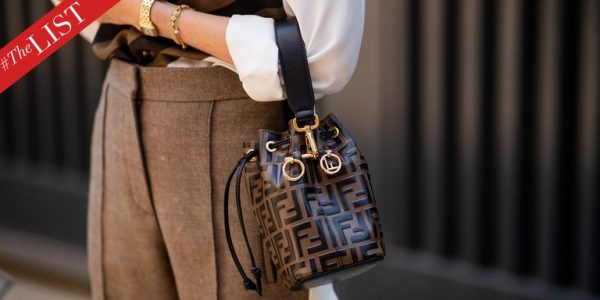 source
Folk inspired coats
One of the biggest spring 2021 fashion trends is folk-inspired coats. Spring can be hot as hell, but, the temperatures can easily start to drop too. So, when it happens, add some layers of delicate embroidery and lace, and keep your outfit hot. The intricate folk-inspired tapestries are easy to combine with a monochromatic black or brown ensemble. This style is so easy to style and almost any woman can wear it no matter her body shape. Don't miss having it in your wardrobe too.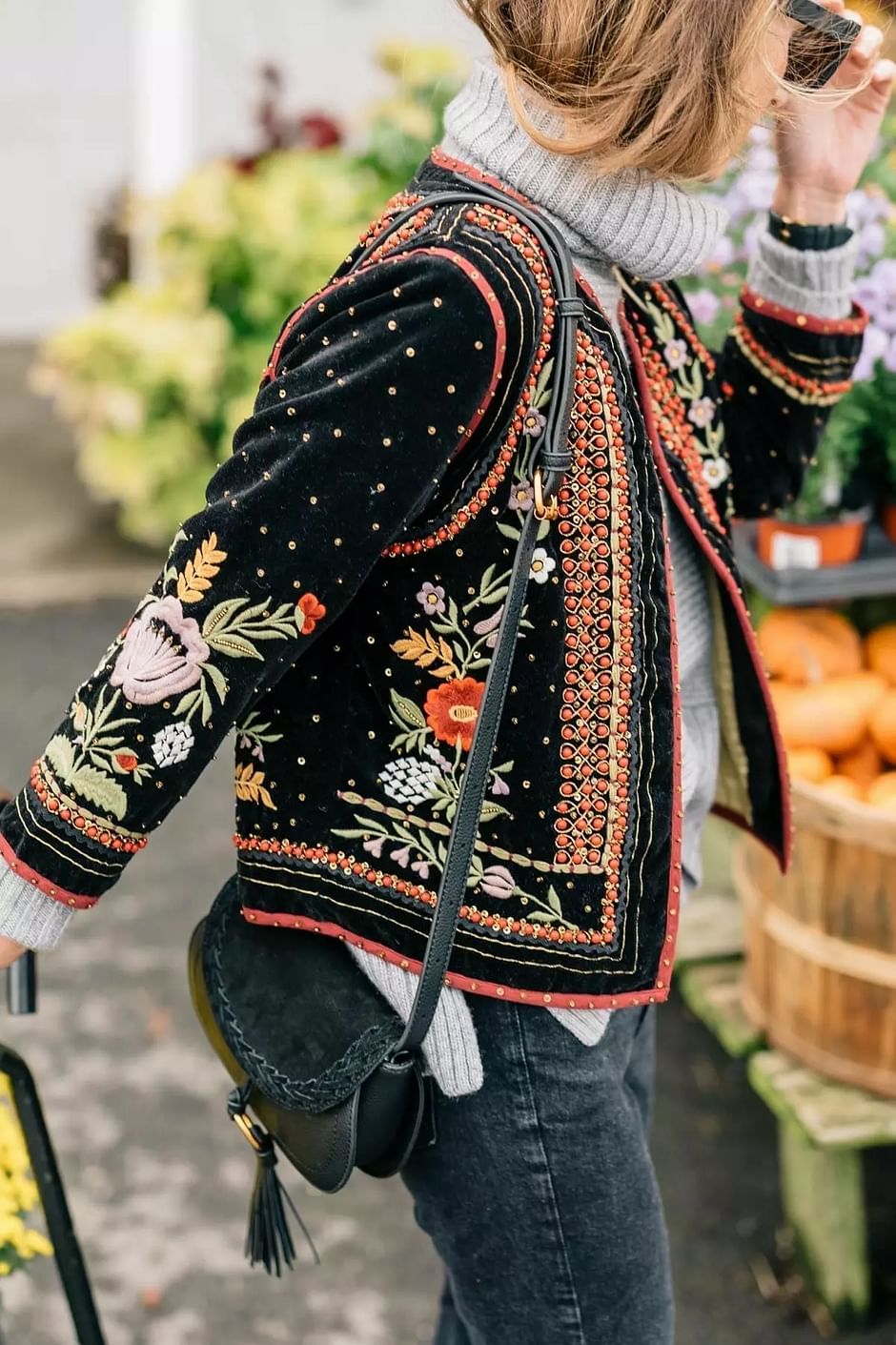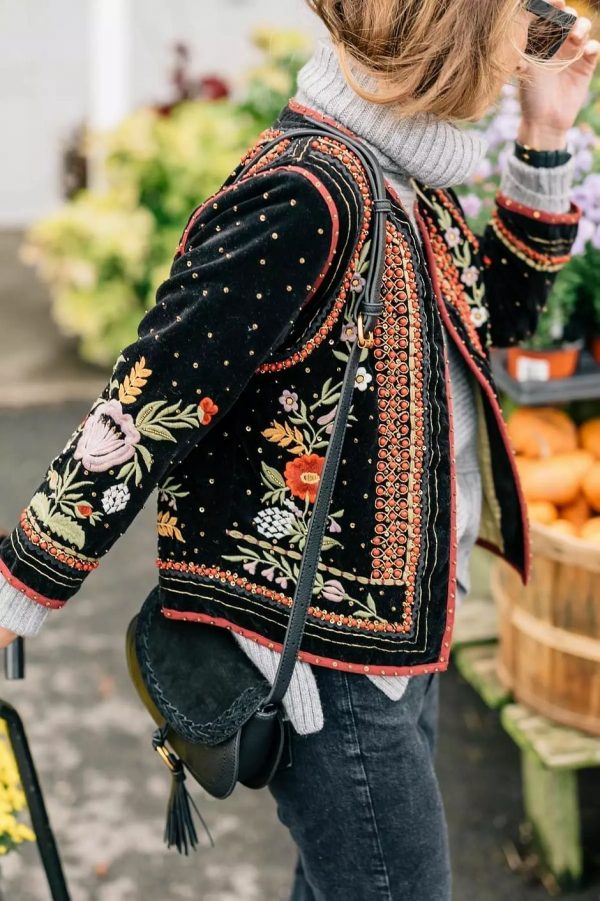 source