Fashion isn't just for the runway and magazines. As evidenced by top brands and fashion designers who have  
their own home decor line
 such as Jason Wu, Missoni, Christopher Kane and Ralph Lauren, the colors, prints and aesthetics showcased in their fashion collections  
can work just as well
 when used to spruce up a home. If you're looking to upgrade your decor this year, you may want to start with your walk-in closet, and turn it into a haven that inspires you to look your best everyday. Take some inspiration from the hottest trends in fashion to make your walk-in even better, and turn it from drab to fab with these fashion-inspired design ideas.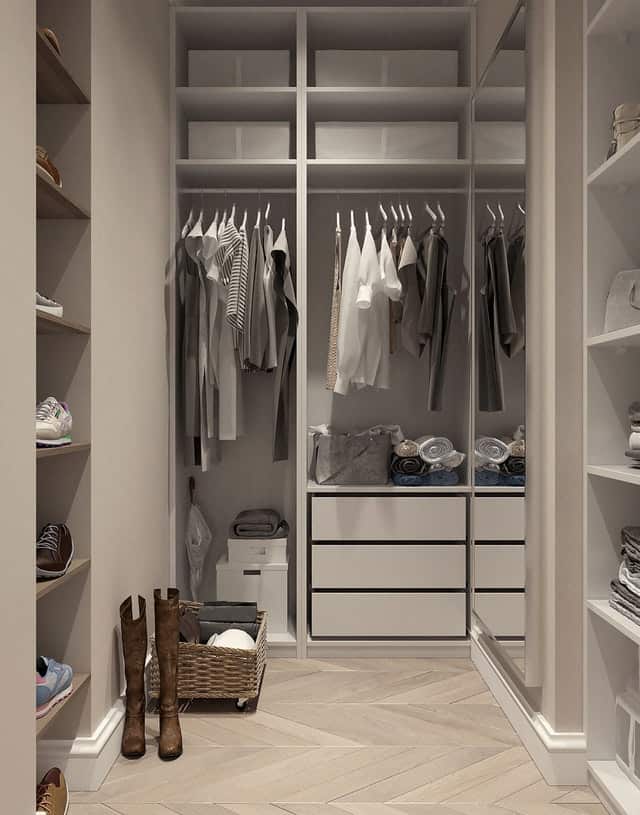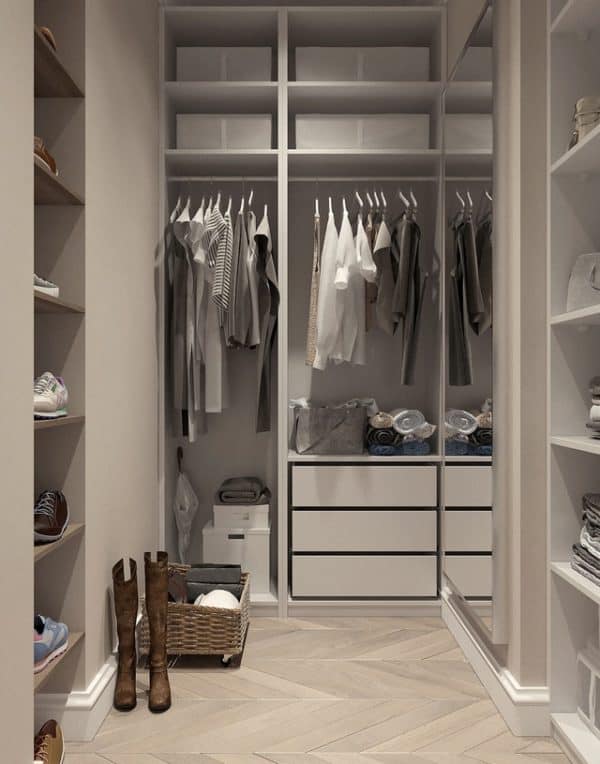 Add touches of blue
Pantone has declared that Classic Blue is 2020's  
color of the year
, and while most people can pull off this cool color, did you know that it works even better when used in interior design? According to  
Paradisa Homes
, using pops of color in a living space can make it feel more dynamic and interesting. Moreover, it's a fool-proof design hack to use, whether you're building a custom home or just jazzing up your current abode.
To use Classic Blue in your walk-in, try incorporating pieces of artwork that has this hue as the dominant color. It'll instantly freshen up your space, especially if your walk in has all-white or natural wood cabinets and shelves. You may also want to use vintage blue and white china bowls to hold knick knacks and jewelry, or consider having a blue and white ceramic vase in your walk-in. Place orange blooms in the vase, such as tulips, gerbera or poppies, for color contrast and to energize your walk-in.
Colorful leather for the win
Soft, colorful leather is expected to be one of the trends that both men and women will be wearing this year. Take a cue from Bottega Veneta's Spring 2020 collection, and place a pair of ottomans in a rich purple or a cheery, Hermes orange inside your walk-in closet. This is the easiest way to create a sitting area if your have limited space, and you can easily swap the ottomans for something else later if you'd like to have a more neutral-hued walk-in.
Consider tropical prints 
The Versace Spring/Summer 2020 show heavily hinted that tropical prints is about to be big this year. Why else would Jennifer Lopez take to the runway to model a recreation of her iconic Grammys dress? If you think tropical prints are a bit much for your walk-in, try adding them in small doses. Throw pillows that feature a single green leaf on a white background, or pillows with tropical birds or flowers in tasteful hues will work to liven up your walk-in. You may also want to line your shelves with tropical print paper for a nice burst of color.
Turn your walk-in into the closet of your dreams with these fashion-inspired design hacks, and enjoy dressing up in your artfully-designed space every single day.