Late spring, summer and early fall weddings are great cause you can have them outdoors and enjoy the beautiful surroundings in the most special ways. If you have started planning your wedding day you should definitely think about getting married by the pool. Poolside weddings are the best and it doesn't really matter whether the pool is in your backyard, a nearby town or a tropical destination cause either ways it will give you a relaxed and free spirited vibe that everyone will enjoy. If you are having your wedding in the hot summer months you can even jump in the water and have the time of your lives. When you start thinking about decorations you should make sure that you use every advantage that this water feature offers you and create a memorable wedding scene. I'm sure that these Striking Poolside Wedding Ideas That Will Leave You Speechless will stay in your mind forever. I bet that it won't be hard to remember this special wedding for everyone!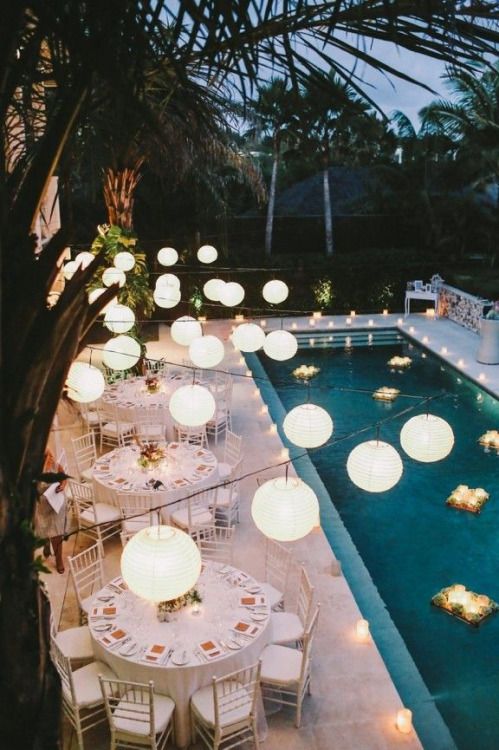 If you have the chance you can cover the water with some durable glass and get married directly "on" the water.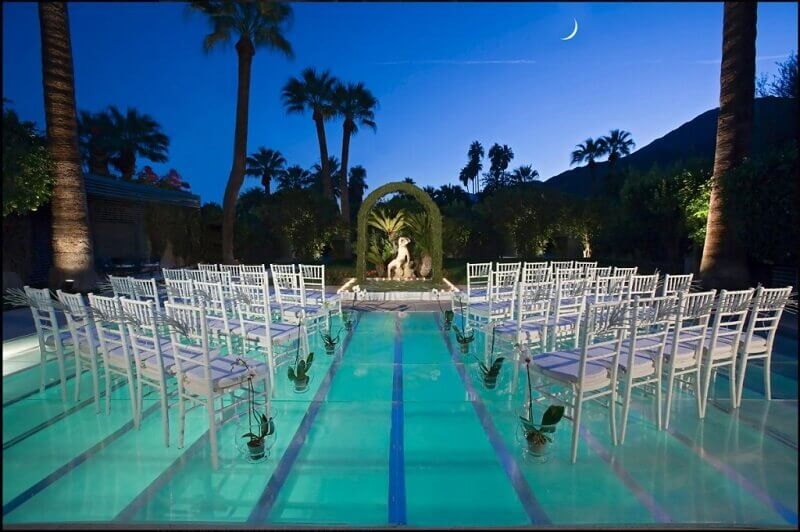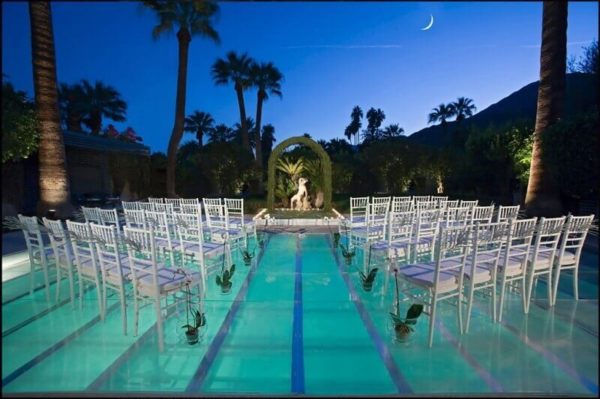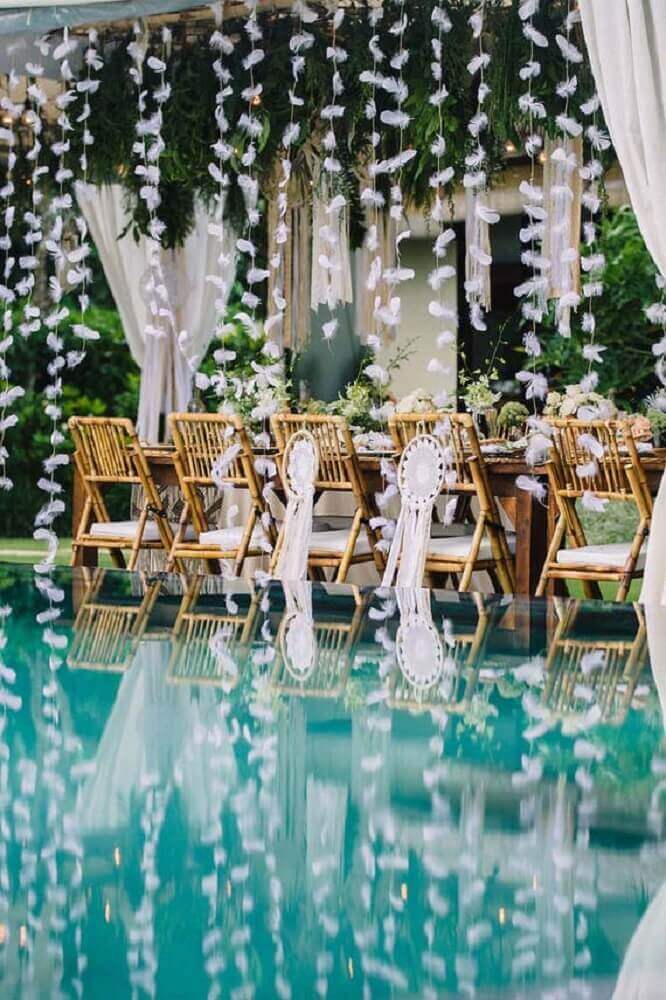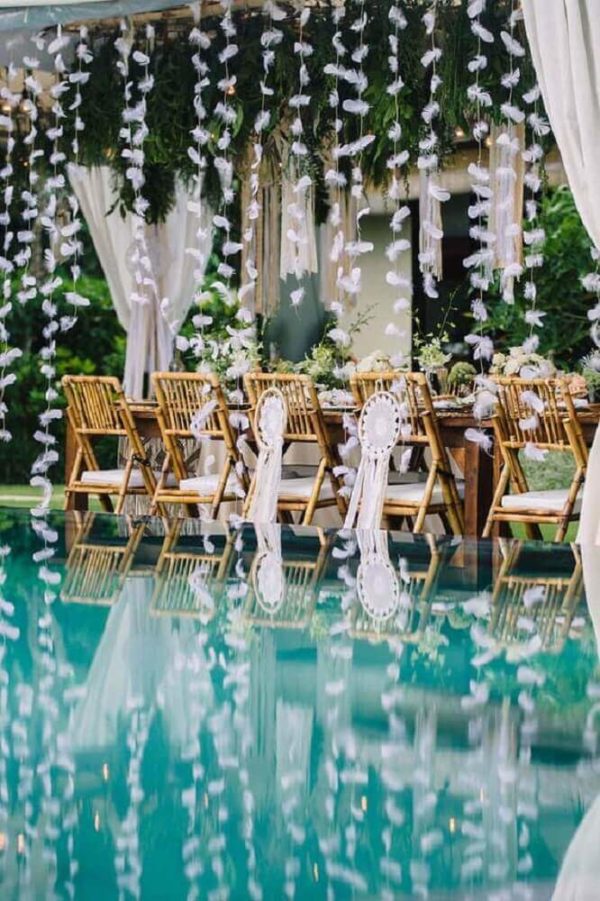 Candles will make the ambiance romantic and when you have them by the water the view will be amazing. Arrange the candles by the whole pool line and wait for the night to come!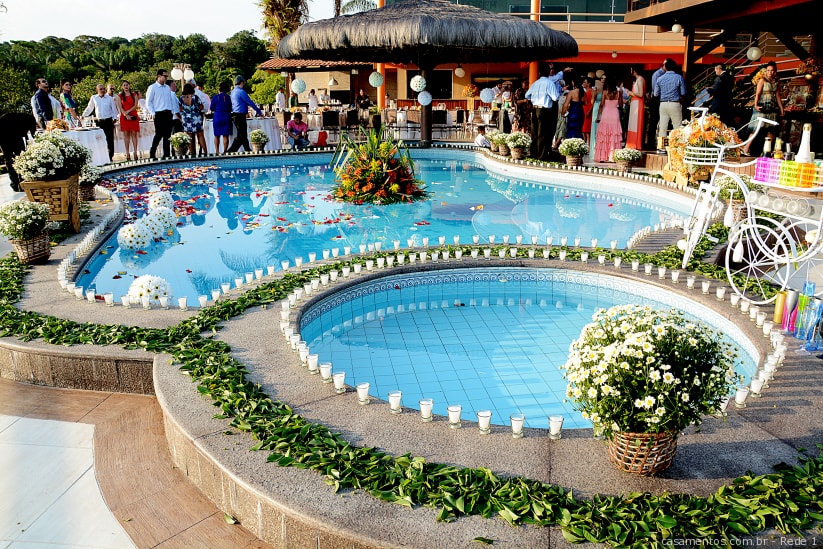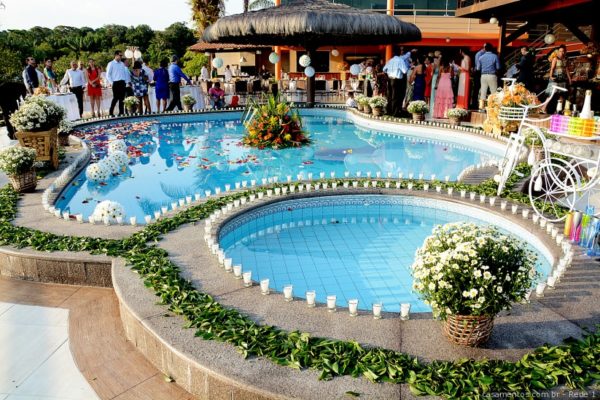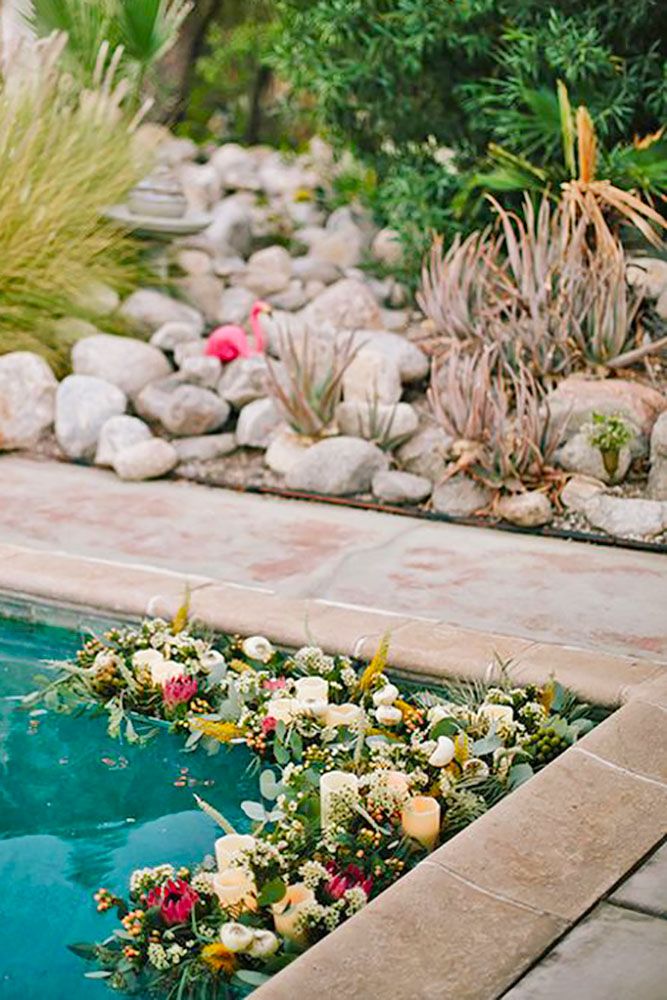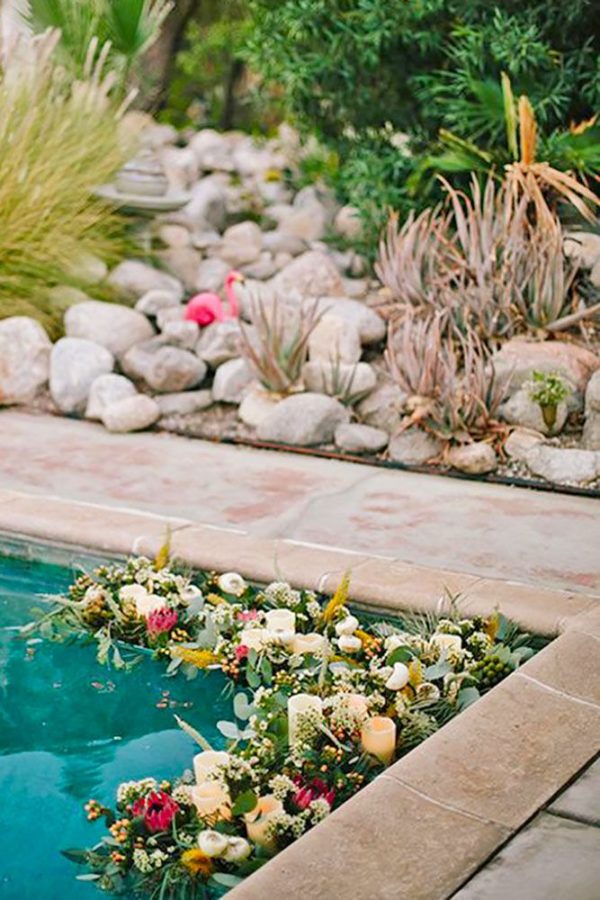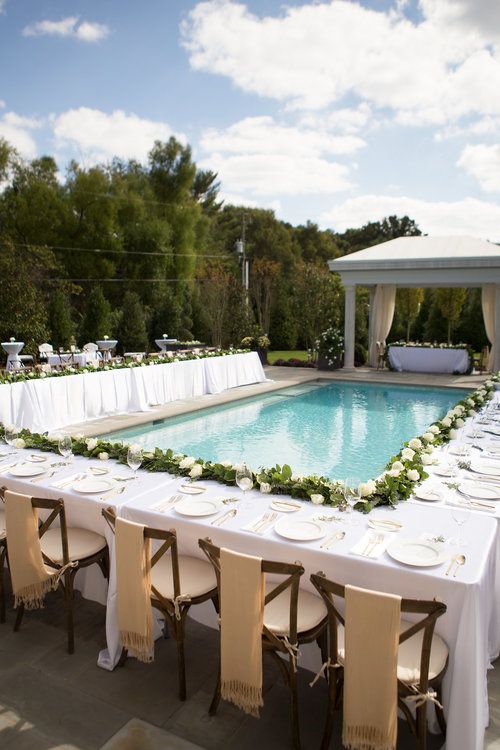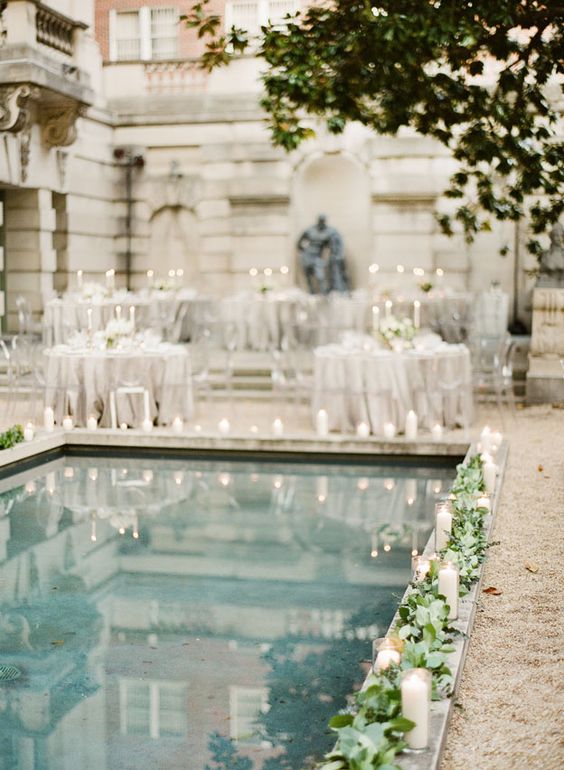 Outdoor weddings are airy enough but balloons will make them even more charming. You can choose to have them floating on the water or up in the air. What do you prefer? Pay a close attention to their colors and whether they match the rest of the decorations!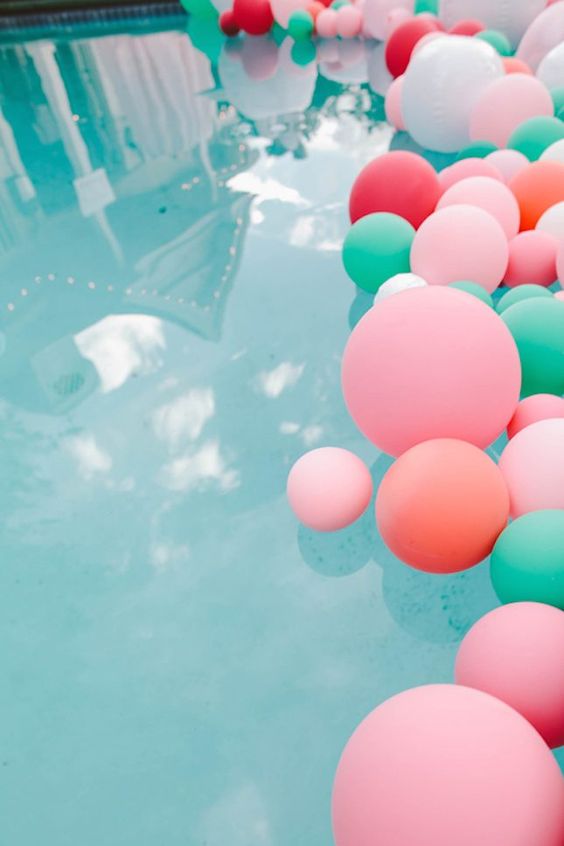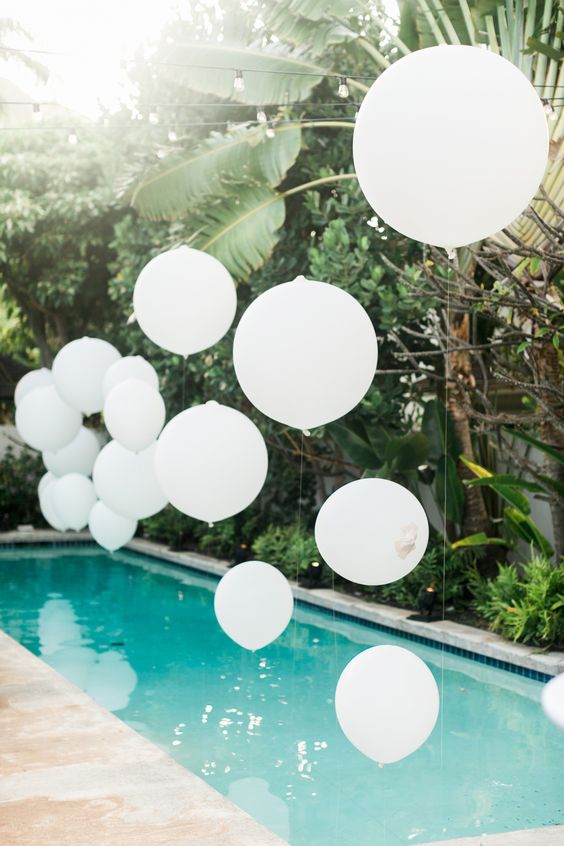 Floating decorations can look really stunning on the water. You can go for flowers, candles or a combination of both.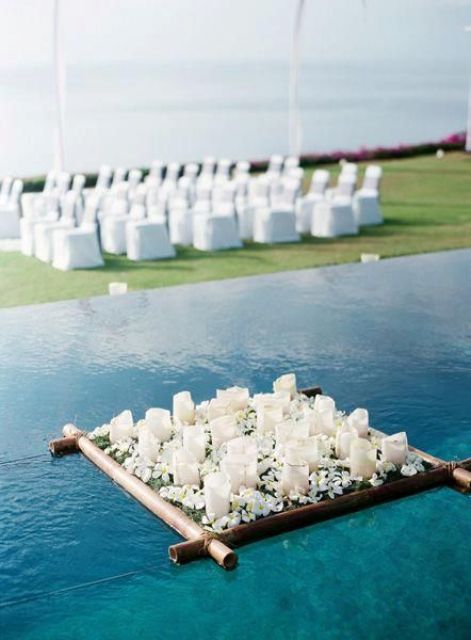 Your guest will certainly want to have a seat by the pool, so make sure you have some pillows that will make them comfortable. Dipping their legs in the water will be an lovely experience while drinking their glass of wine, listening to the music and celebrating love.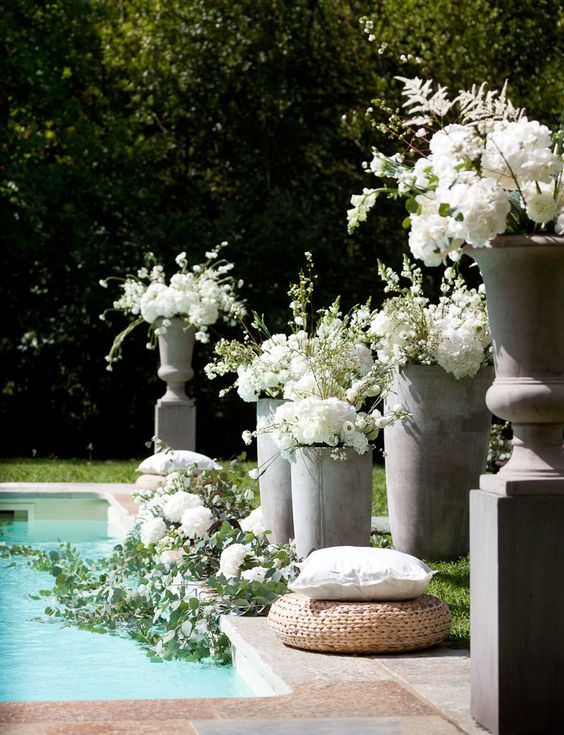 SourceIf your wedding is taking place anytime soon and you are wondering whether to have it due to the coronavirus, you will find this ideas super useful. Getting married with a few people at a small private wedding ceremony may be the best now. These home wedding decor ideas and lovely backyard wedding ideas are just perfect for you during the pandemic!