There is something magical in outdoor summer weddings. They are much easy to plan than the winter wedding, thanks to the good weather outside. And, they are perfect for the new conditions of planning events due to the coronavirus pandemic and the government's measurements. Even the guests (especially the female ones) will make it easier to dress for an outdoor summer wedding.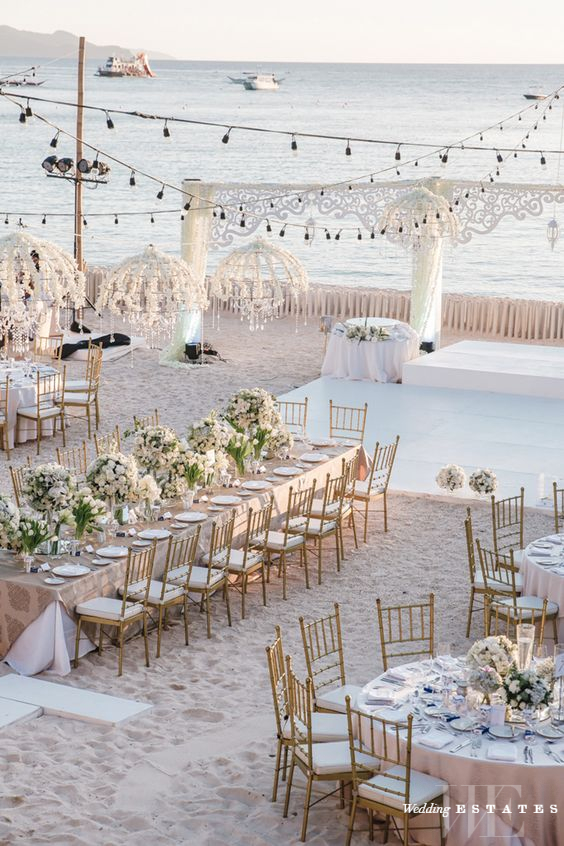 source
A dress and heels are just enough to appear looking gorgeous as a summer wedding guest. You don't need to spend hours in front of the mirror asking yourself if you are going to freeze dresses in that chiffon dress, or whether bare legs will look ridiculous when there is snow in the forecast. Yes, these are some real problems women face when invited to fall or winter wedding parties. Summer weddings, however, can have some similar problems thanks to the very hot weather. That is why you will need some summer wedding essentials to easily repair any possible problems of that nature.
So, if you have a summer wedding coming up soon, you would definitely want to explore our summer wedding essentials list presented below. No matter if you are the bride, or you are simply a guest, these summer wedding essentials are a must-have in your clutch.
Deodorant
Yes, you may have applied the deodorant after a shower, but that heat outside won't keep the first application the whole day. You can feel a little sweaty under the heat of the sun, which can be a little embracing, so always have deodorant on touch. If you are attending a ceremony or a cocktail that will last few hours, there are big chances to need a deodorant more than once. The best is to bring along a small travel-size deodorant that can easily fit in your clutch.
Sunscreen
Sunscreen is a must for any outdoor activity during summer. If you want to stay protected from the UV lighting and its damage then don't miss bringing sunscreen with you even on a summer wedding. We have before talked about some facts about sunscreen you shouldn't miss. Read them again to see the importance of having put on sunscreen when being outdoor, explored sun rays. And, again, you may have applied sunscreen before you left your home, but it won't help if you are explored to afternoon rays all day. So, put some sunscreen wipes in a ziplock plastic bag ahead of time, and then give yourself a pre-ceremony wipe-down.
Water
Water is among the most important summer wedding essentials. Always have water on hand especially if you are attending an outdoor wedding party. Remember that nothing kills a champagne buzz faster than passing out from dehydration. So, no matter if you are attending an outdoor or an indoor (old churches aren't always air-conditioned) ceremony, remember to always bring water with you.
Sunglasses
Sunglasses are also a must to have on hand when attending outdoor parties. Especially, if the ceremony is held somewhere by water (whether it is the ocean or a pool). Remember to choose the right sunglasses for you. You want to have your eyes completely protected, right?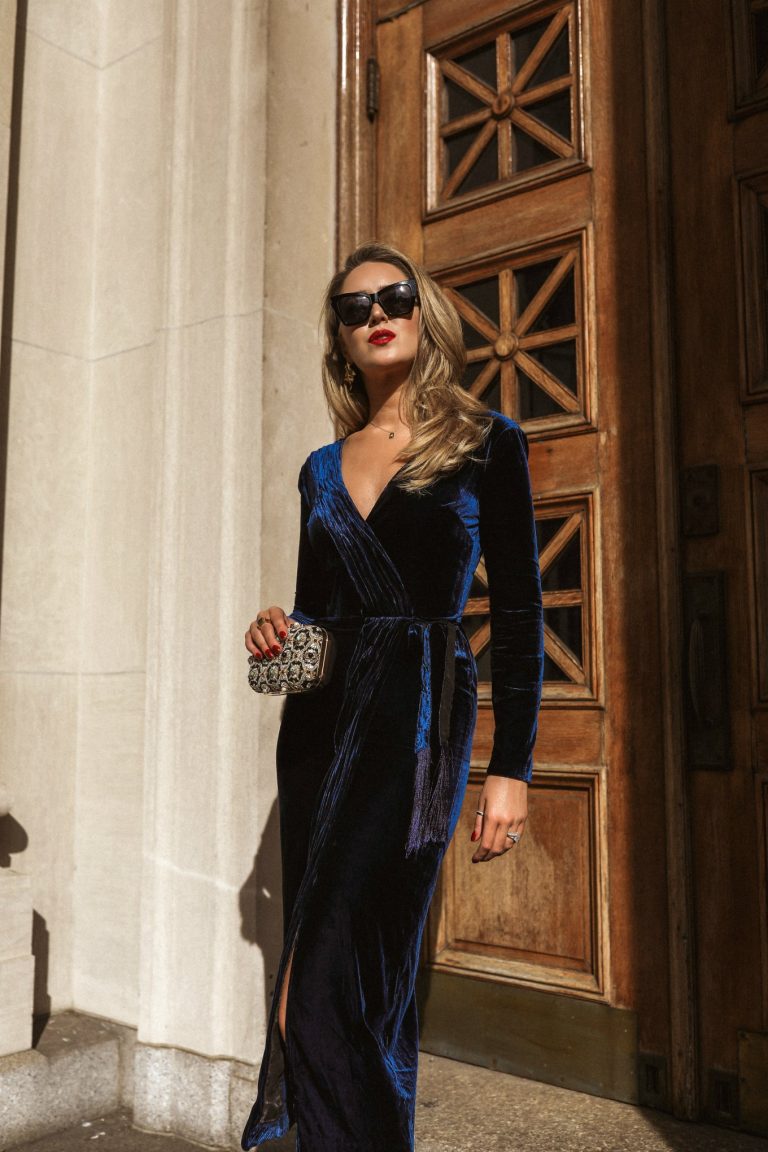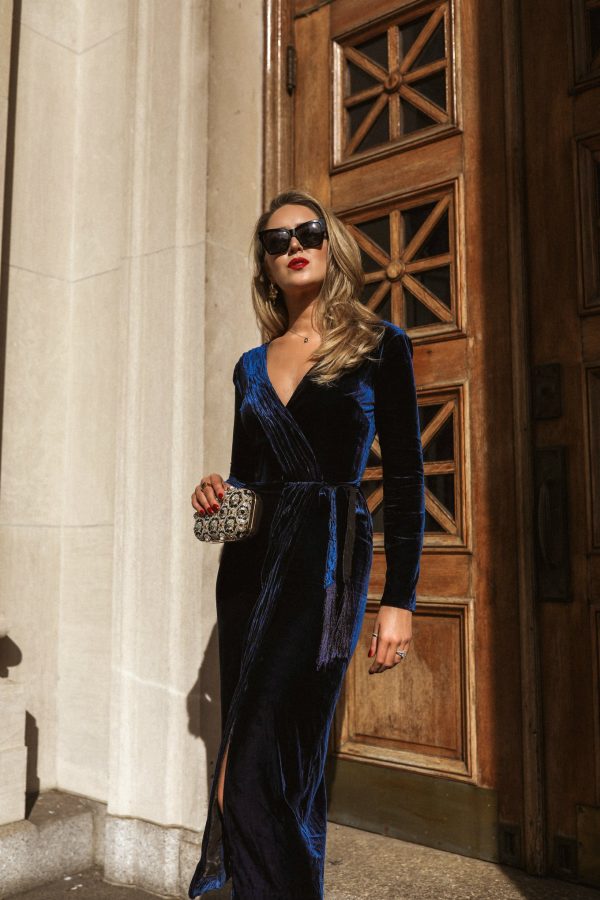 source
Insect repellent
Unfortunately, insects and mosquitoes are an unavoidable part of the summer months. These uninvited guests can be really awful especially if you are attending a ceremony nearby bodies of water. So, don't forget to bring the insect repellent or mosquito wipes with you till the bugs start biting.
Heel covers
There is nothing more beautiful than appear at a wedding party wearing heels. But, that may not be the case for outdoor summer weddings. Not from the beauty aspect, but from the aspect of comfort. Outdoor weddings always get tricky when you are wearing high heels. The reason: heels don't stand a chance against wooden decks, grass or sand. You can easily run the risk of sinking into the ground and have all the eyes on you (and you don't want that, right). That is why you need to bring some heel plugs with you to keep the heels above the ground even when walking down sand or grass.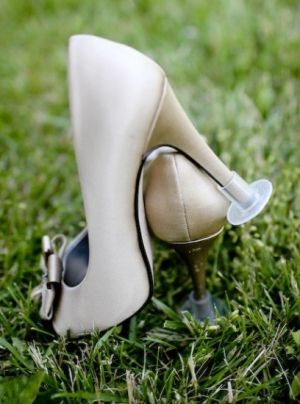 source
A wrap
Scorching-hot summer days can easily turn into freezing cold evenings after the sunset. If you are attending an afternoon wedding party that is about to last to until night, don't forget to bring a wrap with you. Remember that a stylish wrap can look much more fashionable combined with your dress than any other jacket or blazer can.
Hair tie bracelet
A summer wedding can be a real challenge for dancing guests. Heat, humidity, and dancing can sound really challenging especially for your hair. And, no woman likes a bad hair day when attending a wedding party. So, in order to have everything under control, bring a hair tie that you can wear as a bracelet during the ceremony. And, after the dancing show starts you can easily use it to tie your hair into a sympatric bun.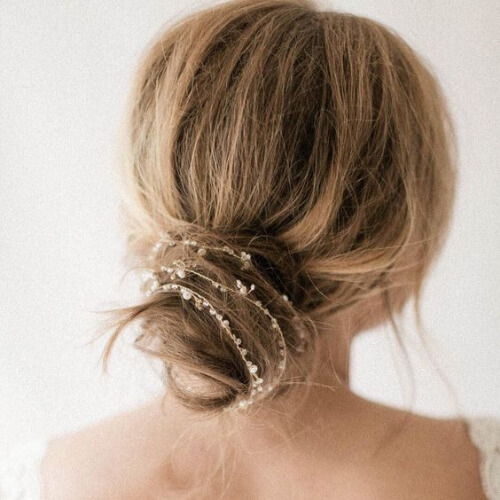 source