Many times shampoo can strip hair and skin of their natural oils, leaving them dry. But rinsing your hair with ACV is a great treatment for your hair and scalp and has a long list of benefits the hair and contains anti-bacterial and anti-fungal properties to it, but does not destroy the natural balance of your hair the way chemical-laden shampoos and conditioners do.This leaves your hair healthier and with more luster to it. The list of the benefits that your hair can have is long but some of the benefits include:
– Condition Hair – Apple cider vinegar can function as a hair conditioner when following baking soda
– Combat Tangles – Apple Cider Vinegar flattens the hair surface
– Removing dead skin cells and promoting healthy growth.
– Leaving your hair grease-free and shiny.
– Neutralizing the pH of your hair and scalp.
– Removing dandruff and relieving itchiness.
– Removes grease and buildup from your hair.
You can put ACV directly on your hair or 1 part ACV into 1 part warm, filtered tap water. Apply the vinegar rinse after shampooing, then rinse it all out, or for extra conditioning, you can leave the rinse on your hair for a minute or two. This natural hair care product can be used once a week or as needed.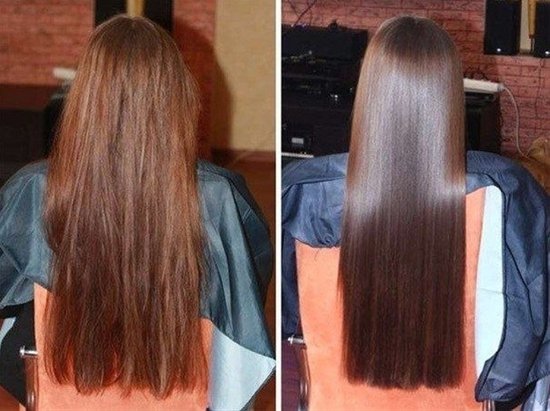 source
So maybe it is time now to start fix your hair and make it shine. Enjoy!