The sun is shining and calling us to step out and have some wonderful moment out there. The early fall sun is the most favorite one, as we know soon it will hide under the white snowy winter sky. Since we still have the chance to enjoy it, let's not miss it at all. Enjoy the beautiful weather dressed in the most eye-catching early fall outfits. Before we put on the coats and jackets, we can still appear fashionable at every occasion. Any of the following early fall outfits will inspire you to create the most fashionable attire for the season.
Don't miss to scroll down the page and explore out inspiring gallery with some of the chicest combinations that you can rock during early autumn. We are sure you will find the combination for your fashion tastes.  All for fashion design  have though about everyone's tastes and preferences and have prepared a wide range of inspiring early fall outfits for everyone. These attractive fall combinations will help you make an impression wherever you appear.  It is time to put away the flip-flops and the light dresses, and makes some space in the wardrobe for the newest fall staples. This fall there is so much to be excited about!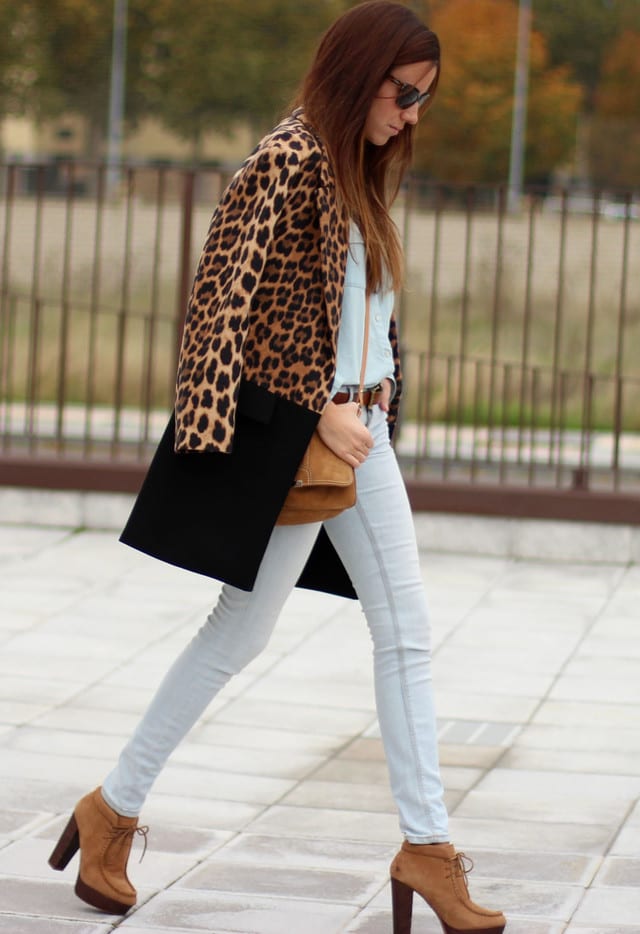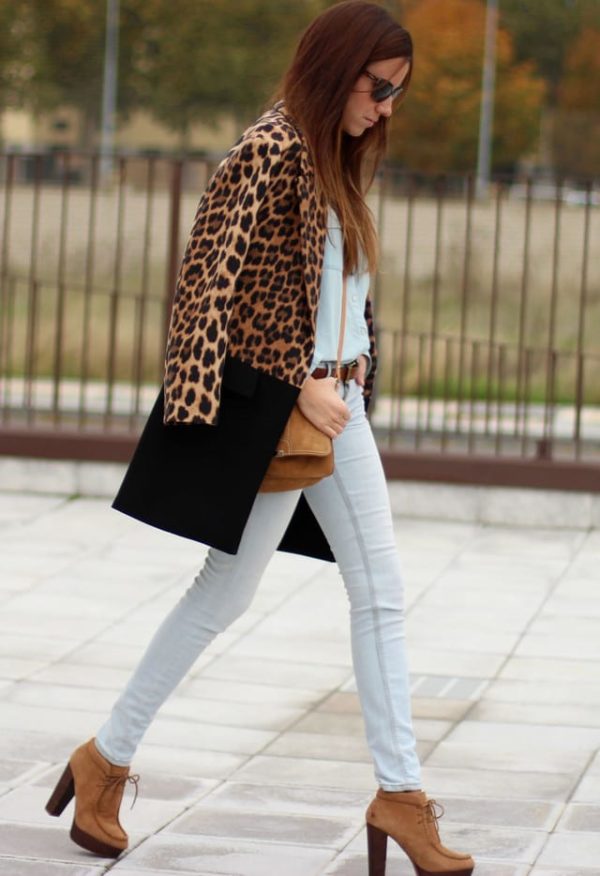 source
Fall's essential wardrobe staples
Women's black suits will be everywhere around us this fall. In order to break the all black monotony, you will see women wearing them with fun colorful shell underneath and the timeless fall accessory: it's grace: the scarf. For classical and "in style" look don't miss to use the power of an all-black suit screaming SOPHISITCATION and ELEGANCE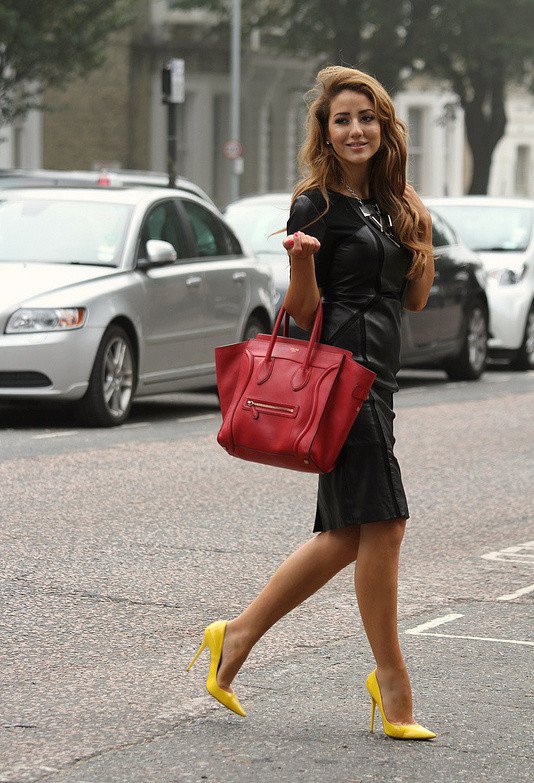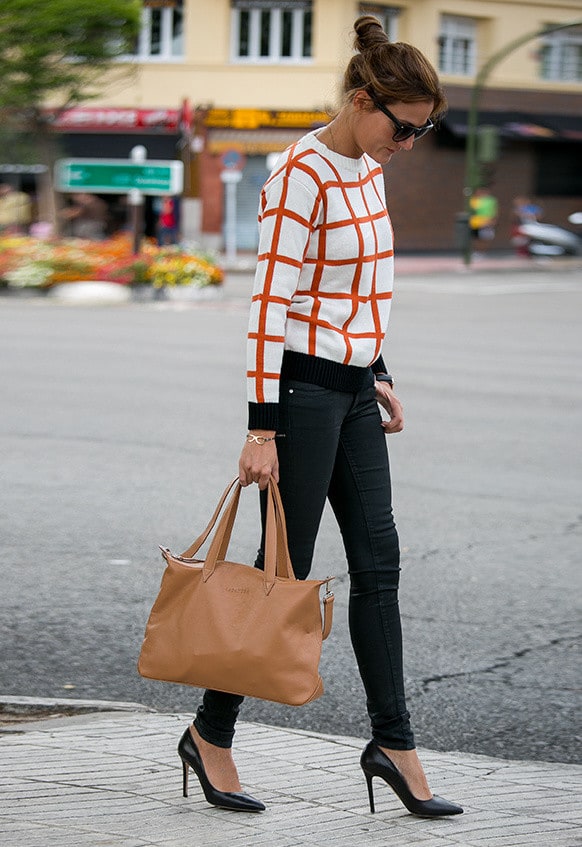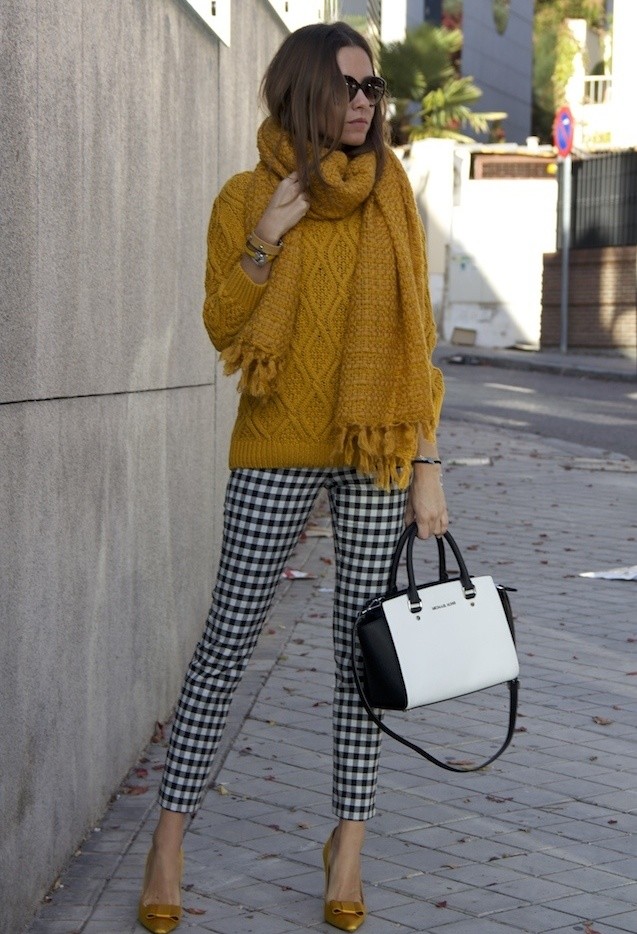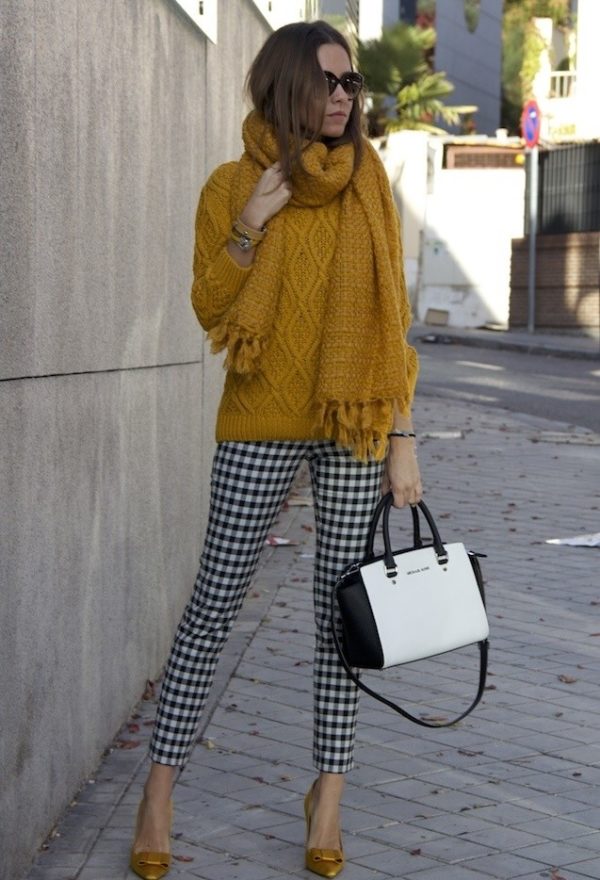 Coats in different colors (especially bold colors!) are a must in your early fall closet. They are the perfect choice for over top your fabulous early fall outfits.  Keep the coat unbuttoned so that you can easily show off the outfit under it. If you still prefer a more ruffled look, then button the coat and make anybody ask what is under it.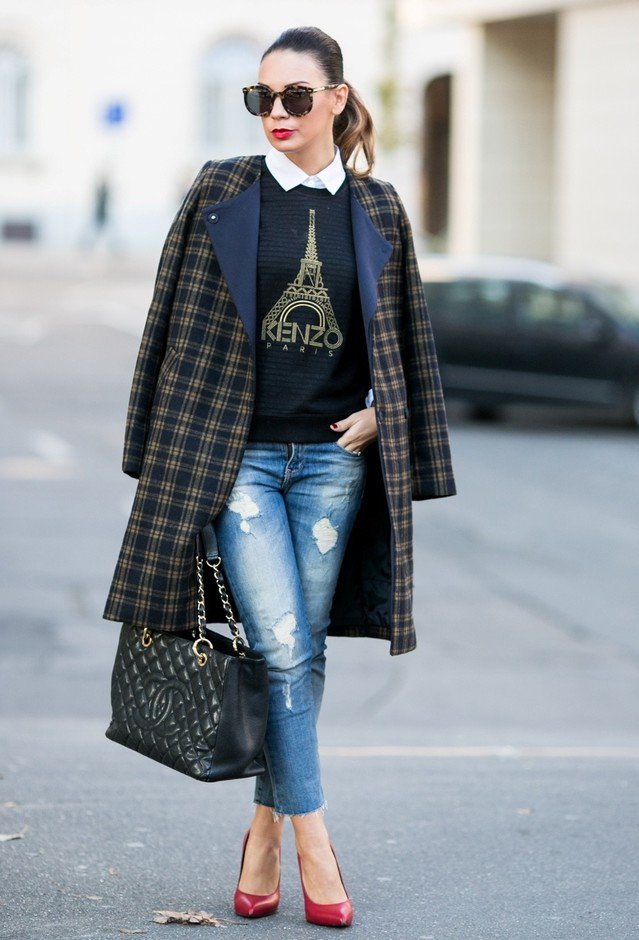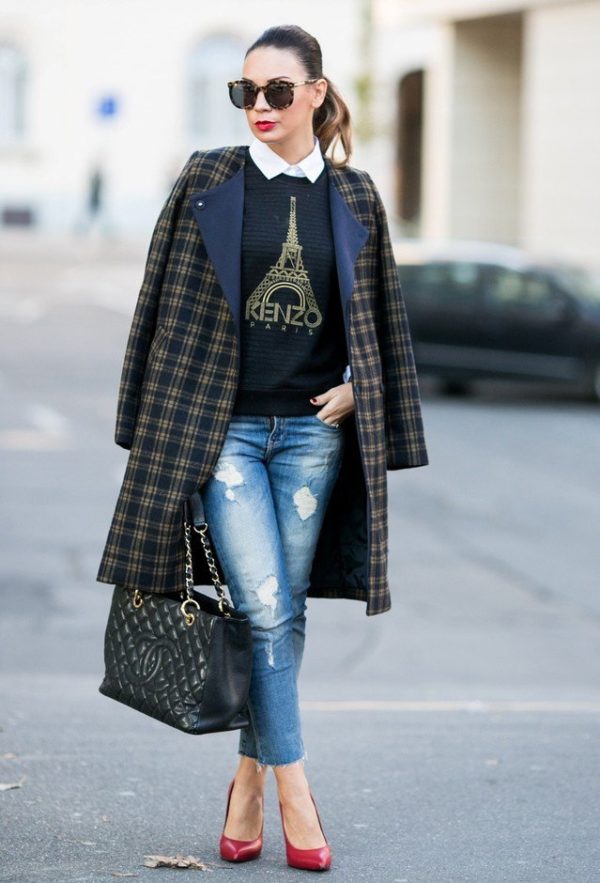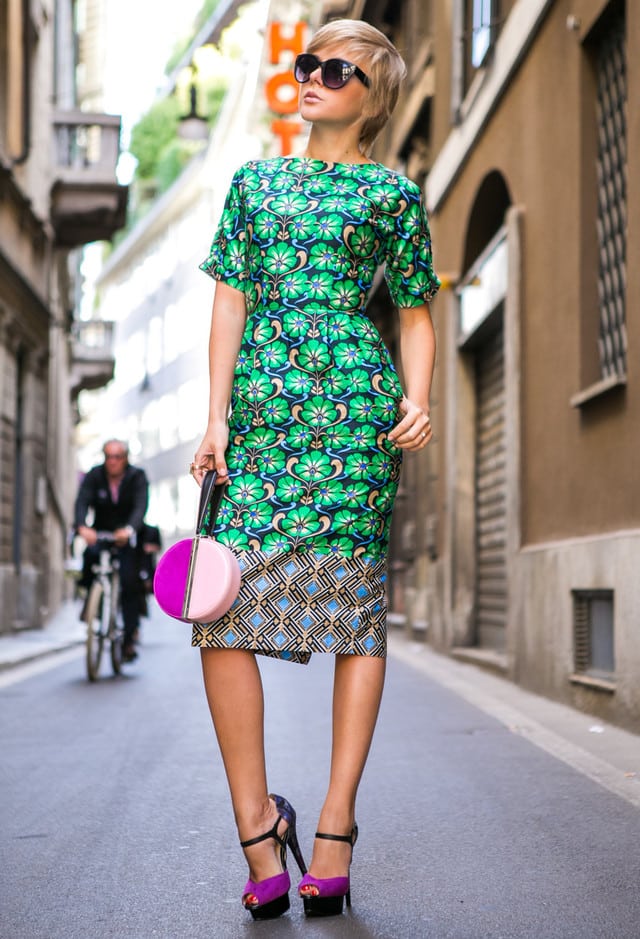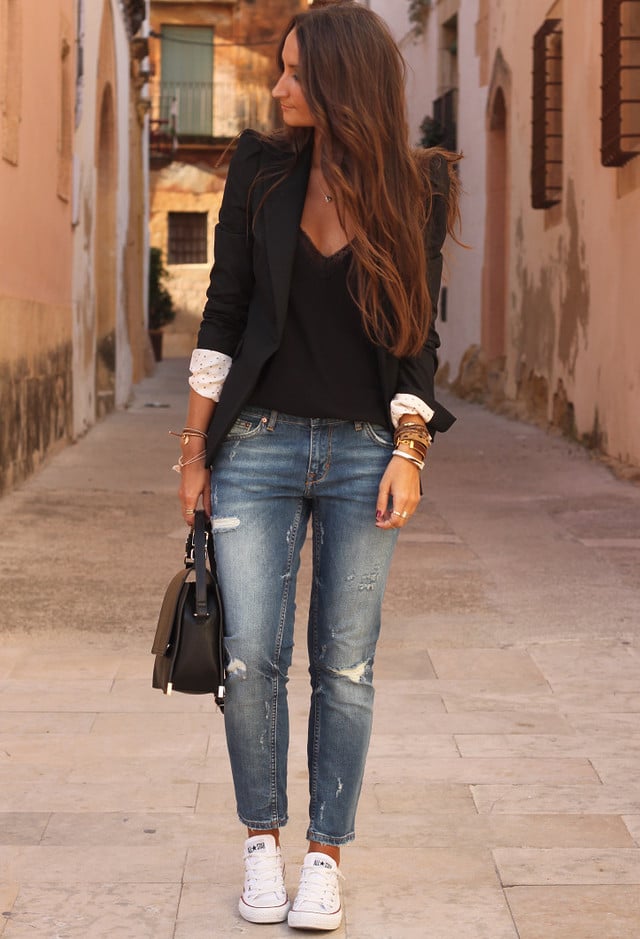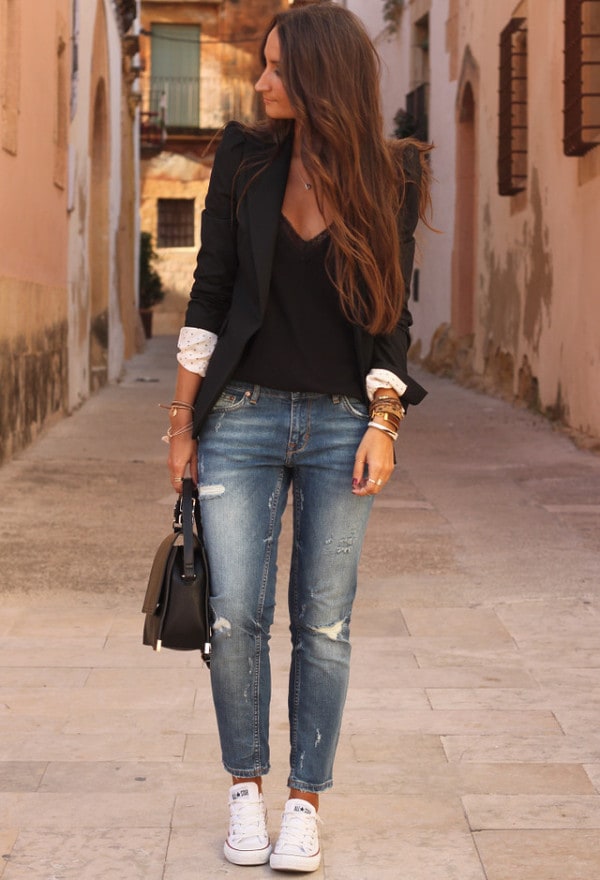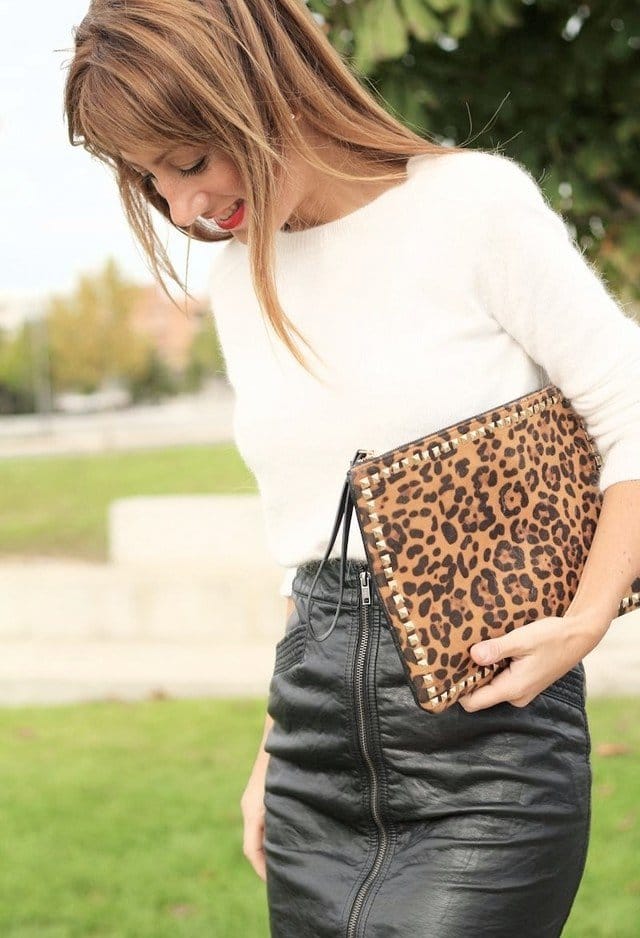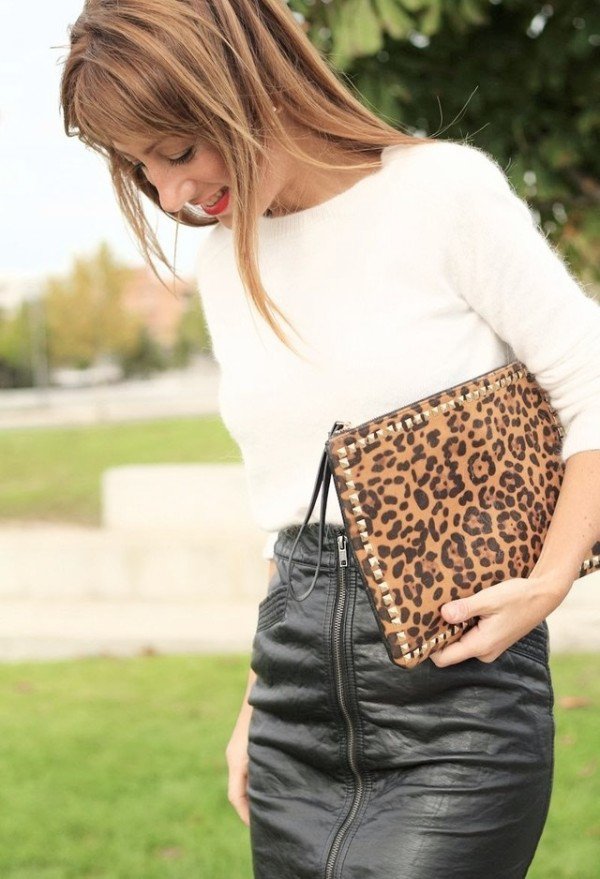 Chic sunglasses are among the trendiest fall accessory this season. Plain black, mysterious and hot-looking-they are the must have accessory for a fashionable early fall look.
Don't forget the power of the neutral colors! They are an absolute hit this fall. Combine them with bolder hues such as bright reds and oranges to class things up.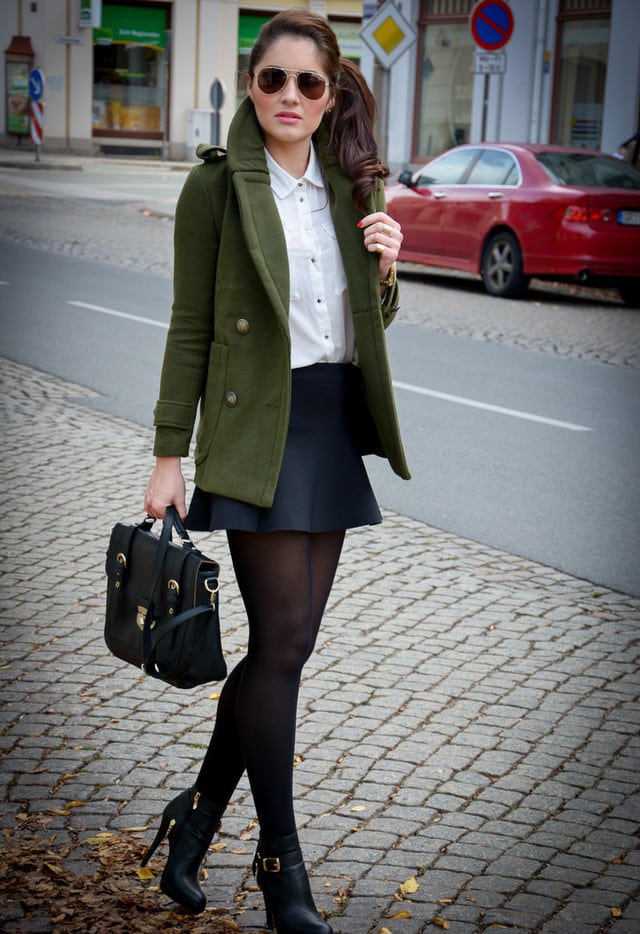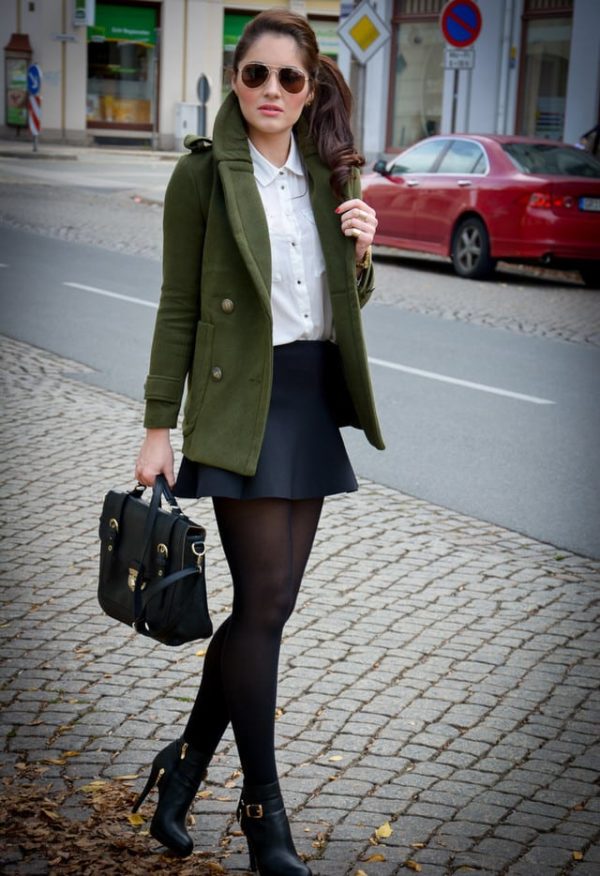 source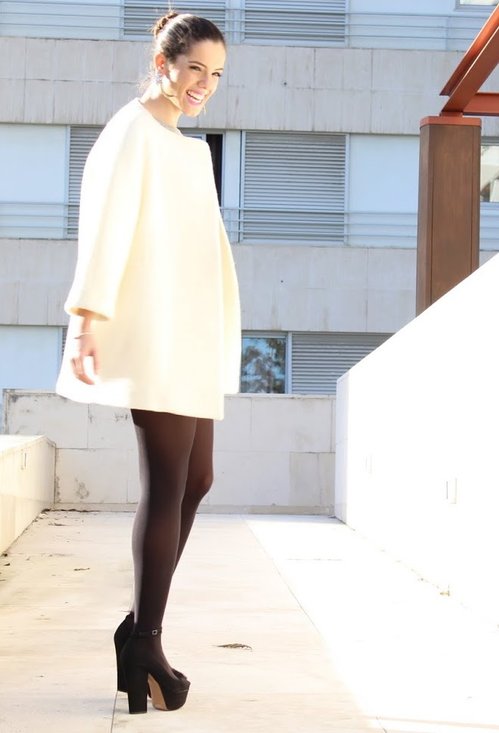 source
Skinny jeans and oversized sweaters! They are still IN, and are surely becoming those timeless pieces no woman should miss to own. Opt for sweaters in conservative colors and keep them comfortable enough, as comfort is everything this fall. Jeans combined with long boots are so fashionable this fall. So, when making your next shopping list, don't miss to place long boots somewhere on the top of the list.
Animal prints are also going to be very popular this fall. They are a perfect way to add a touch of fun to the boring all-black outfit.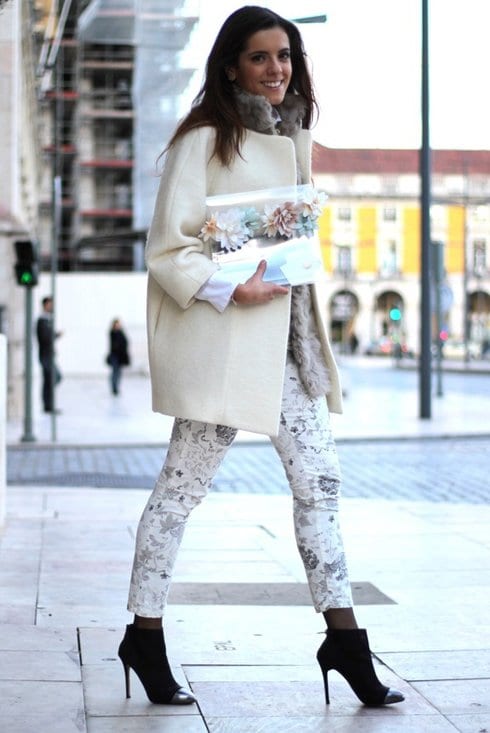 source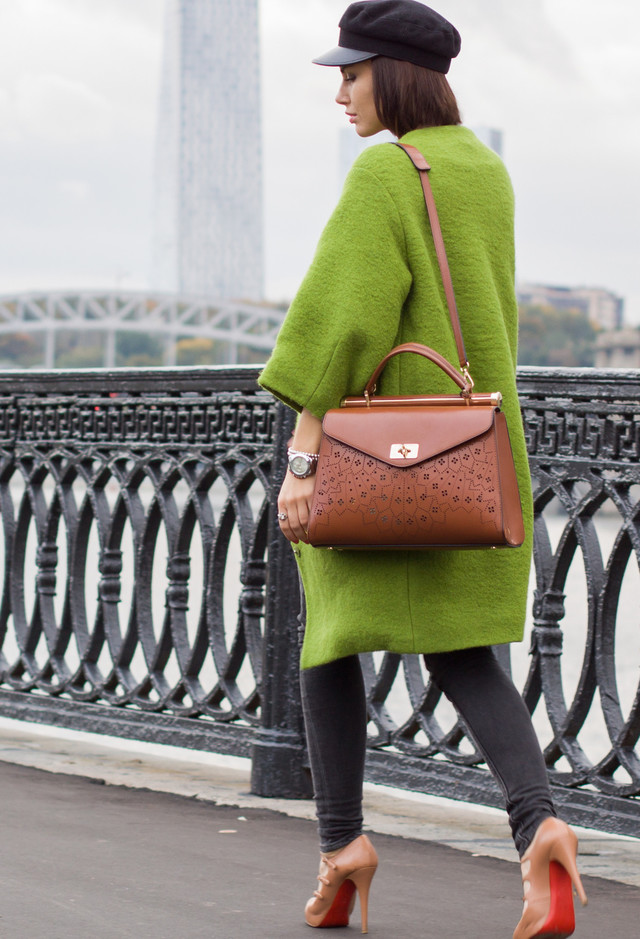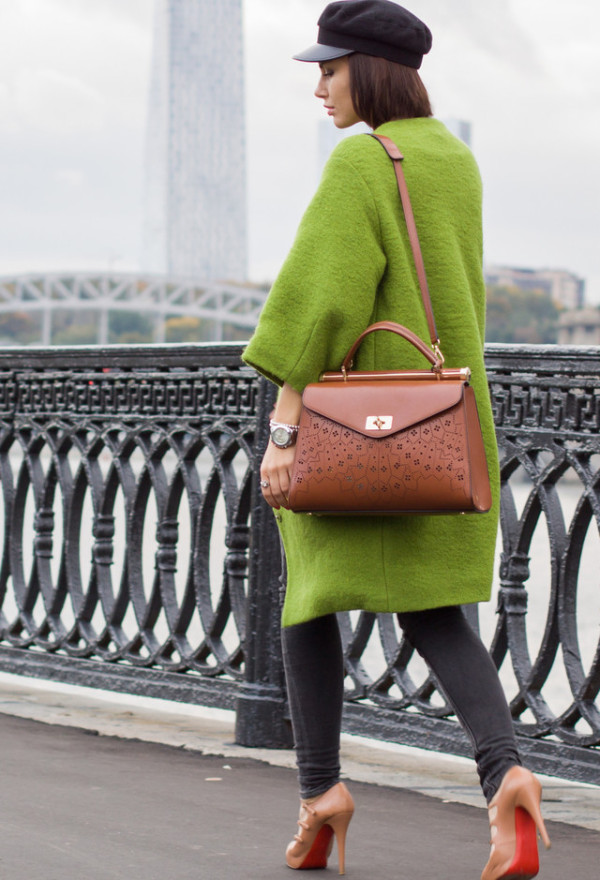 source
Early fall outfits that will define your high fashion taste
Midriff-baring separates
Stunning and extremely fashionable, cropped knit sweater and pencil skirt paired with the bomber jacket on the top are the absolute hit this fall. The midriff-baring looks that are a continuation of the ones we were seeing everywhere around us during the summer, are going to be a major trend this fall too. They are a perfect choice for warmer fall days, since you will show off more skin than you usually do during fall, and you may feel a little cold.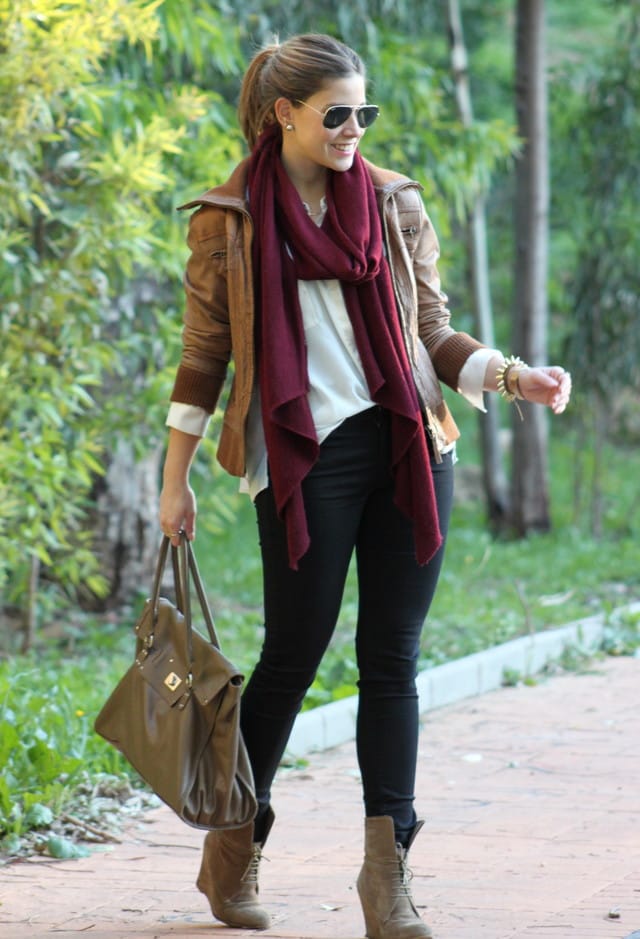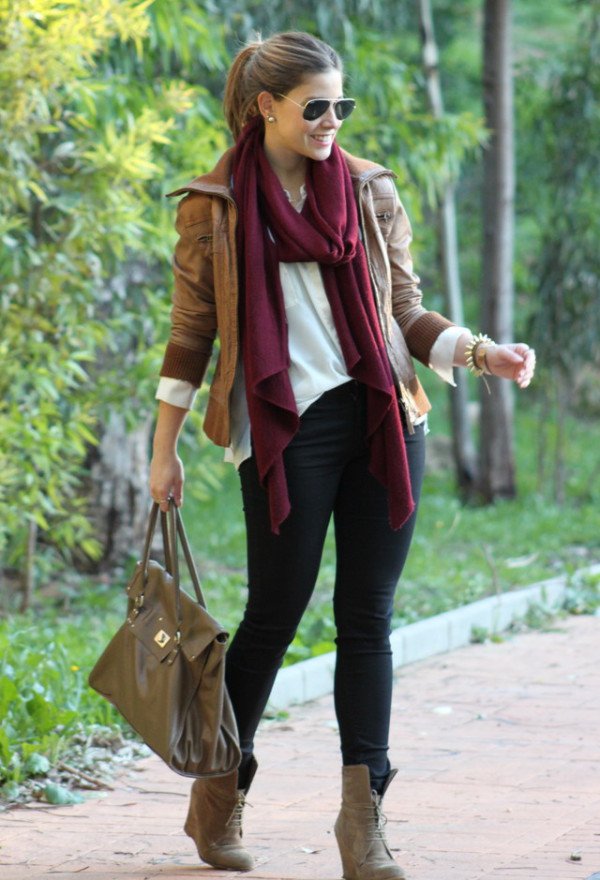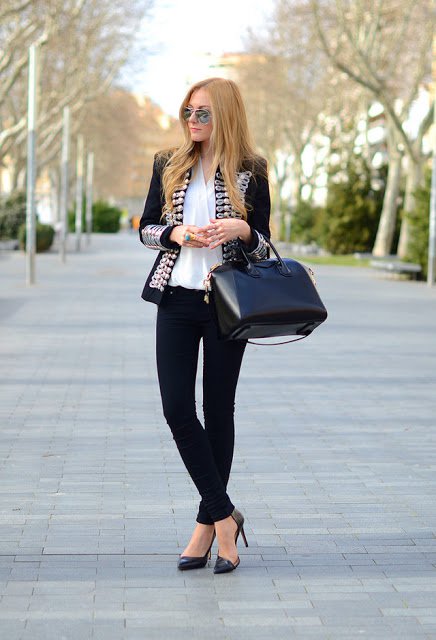 source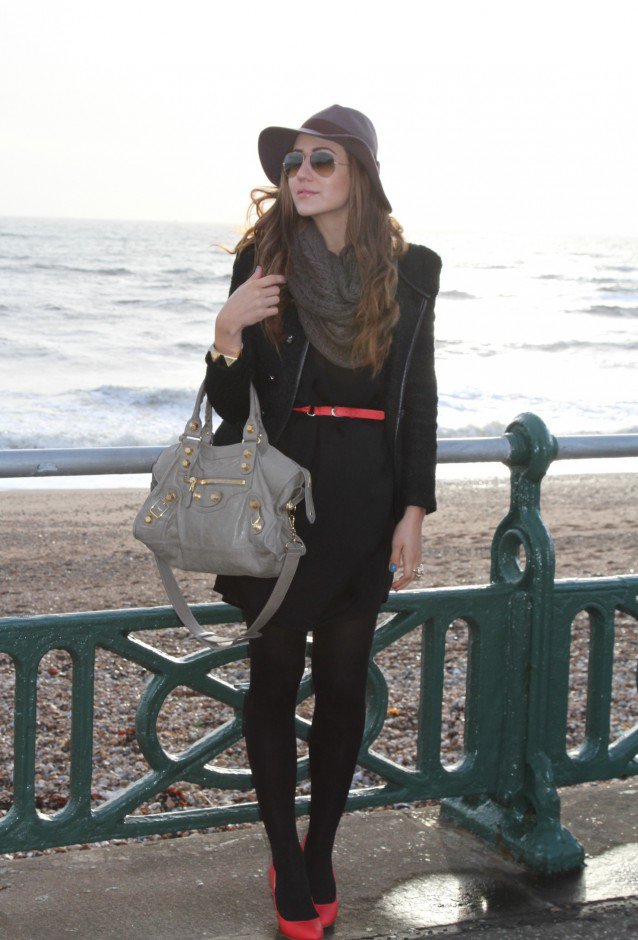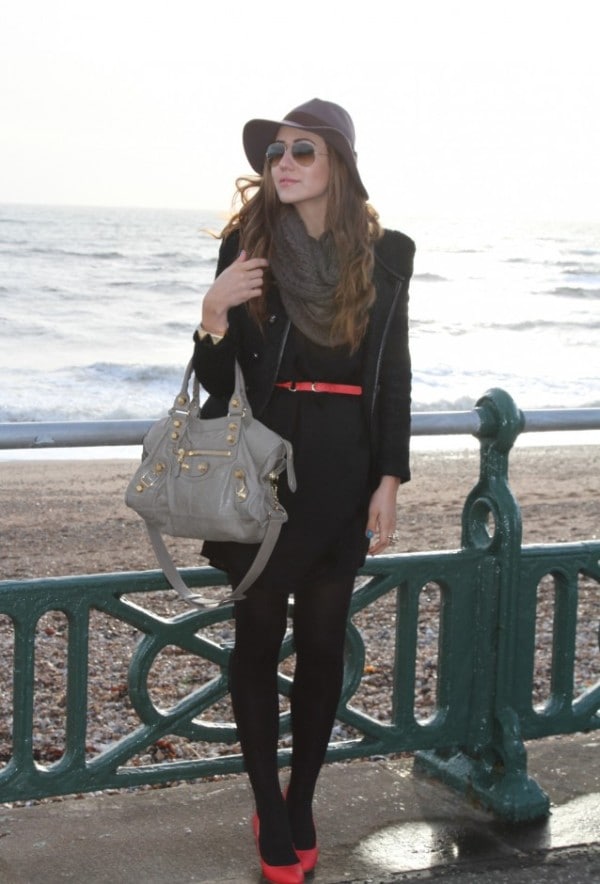 source
Blazer-topped slip dresses
We already shared with you some summer outfits that you can wear during fall. The following one is one of these transitional looks that you can easily rock during both seasons. Fall is the ultimate time to style your summer pieces to the next season. One of the biggest trends for this summer was definitely the slip dress. If you get your slip dress too, and are wondering how to wear it this fall, don't worry because it is easier than you could even imagine. Throw on a blazer over your slip dress, and voila your summer outfits immediately transforms into an elegant early fall outfit.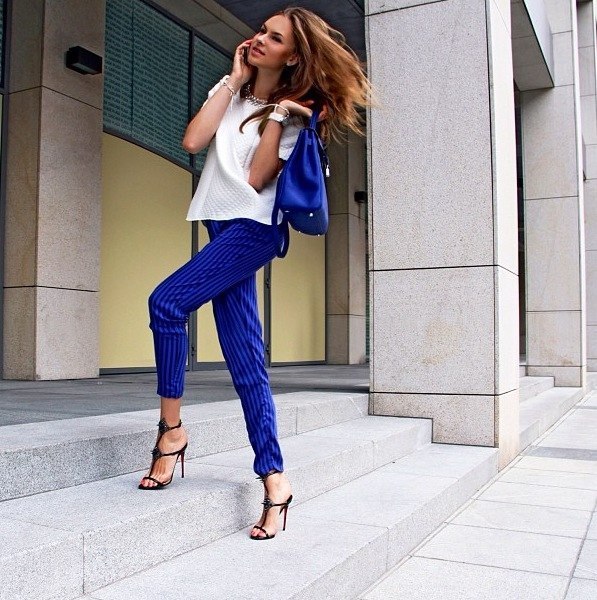 source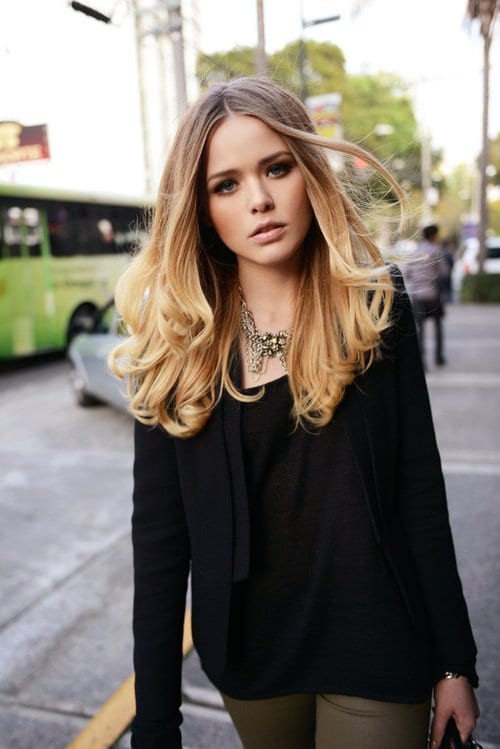 source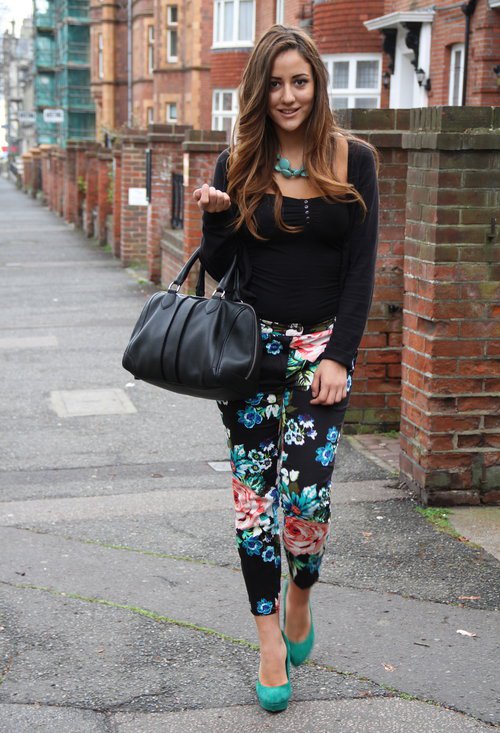 source
Mixed proportions
During fall, it is all about balancing proportions. One way to do it is to mix pieces like a formfitting bodysuit and a pair of upsized trousers with a wide-leg fit. Avocado green shades are going to be so popular this fall, as well as olive green. Hit on the trend by adding heels in any of these two colors, or opt for accessories shaded in any of the tow hues.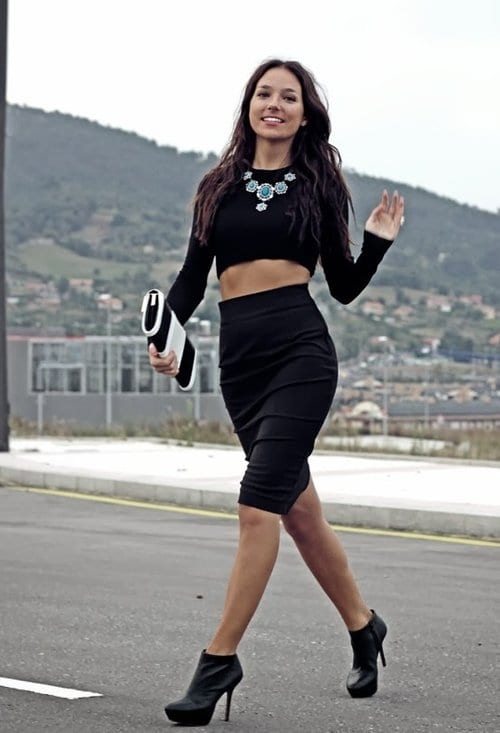 source
Matching knit skirt sets
When it comes to fall, the first thing that it reminds us of, are knitted pieces. Matching knit skirt sets are among the most popular staples for creating the most fashionable early fall outfits ever. The trend is already popping up for this fall.