Hey there nail design lovers! I know how much you love to have different designs on your nails during the different seasons of the year, so summertime is all about the delicious summer fruit which we all love to eat. So, I thought why don't we have it on our nails? Today I have gathered for you some eye-catching nail arts that will make you want eat your fingers as well. Scroll down through photos and check out The Most Refreshing Fruit Manicure That You Have To Try This Summer. Those lovely vibrant colors will get you in a positive mood immediately and will match your colorful summer outfits with ease. Do you have a favorite fruit? Is it a strawberry or watermelon? Maybe a pineapple or grapes? It doesn't matter cause we have them all! These nail ideas are a great way to bring some juicy emotions in those boiling summer days and to have some summer fun. Forget about the boring nail designs that are popular all year round, now it's time for some fruit magic!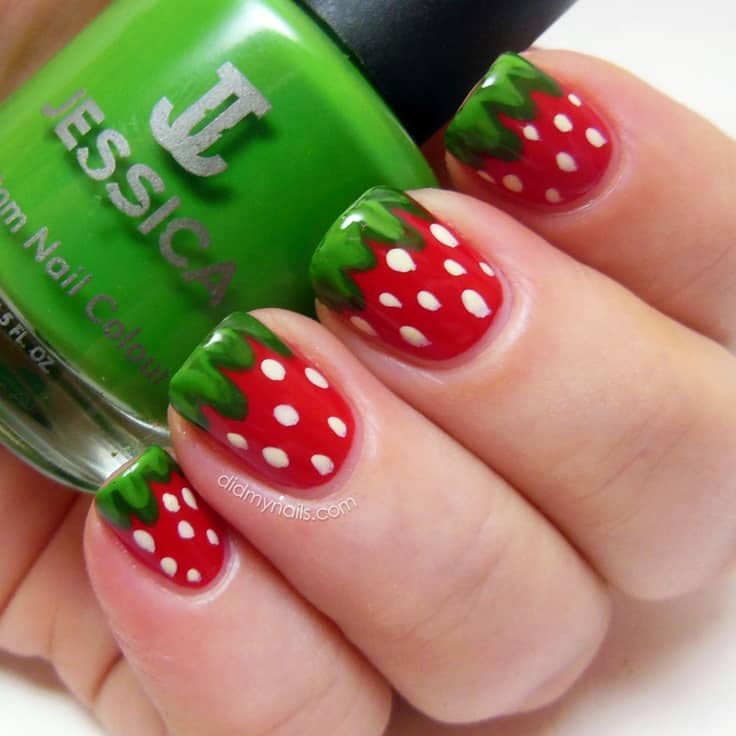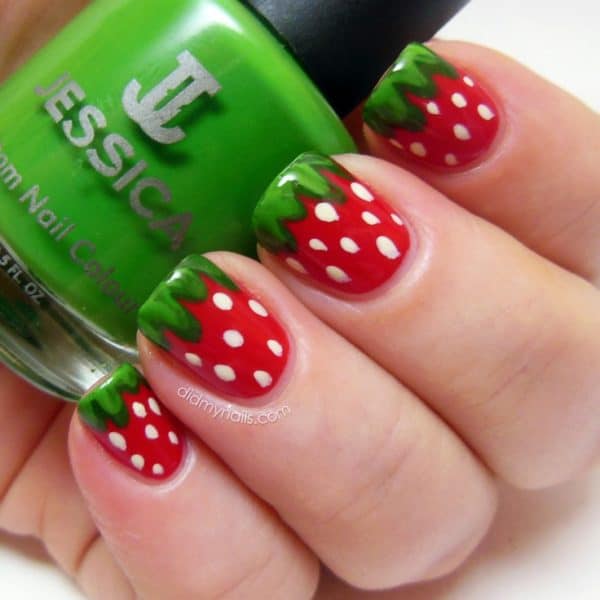 Are you feeling like doing your nails on your own this time? Skip the nail salon, get some colorful nail polished and get down to work to recreate this adorable watermelon manicure which is as easy as a pie. You may want to get some fruit nail decals if you can't draw or if you are artistic go ahead and have some fun!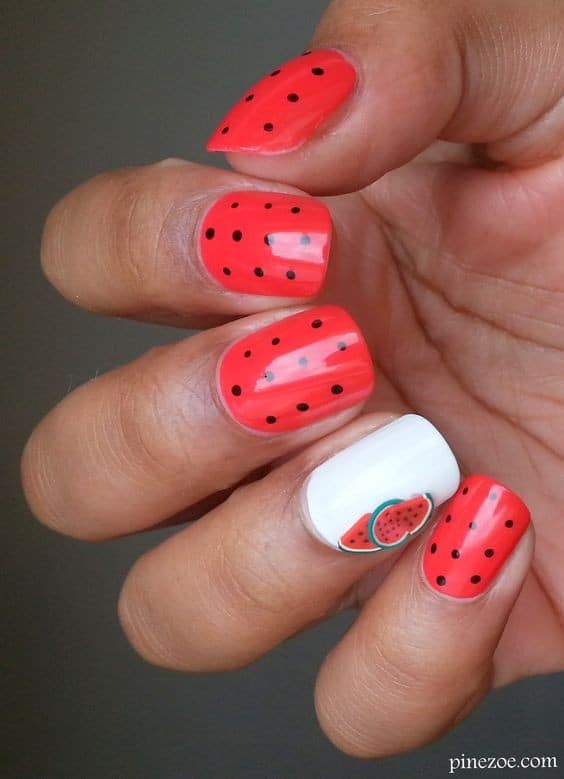 Mismatched fruit manicure is my favorite cause it can never be dull. Have each nail painted in a versatile design and get a playful look on your nails. You can even mix fruits, so don't stick to just one! Make some fruit salad on your nails and see how they grab all of the attention!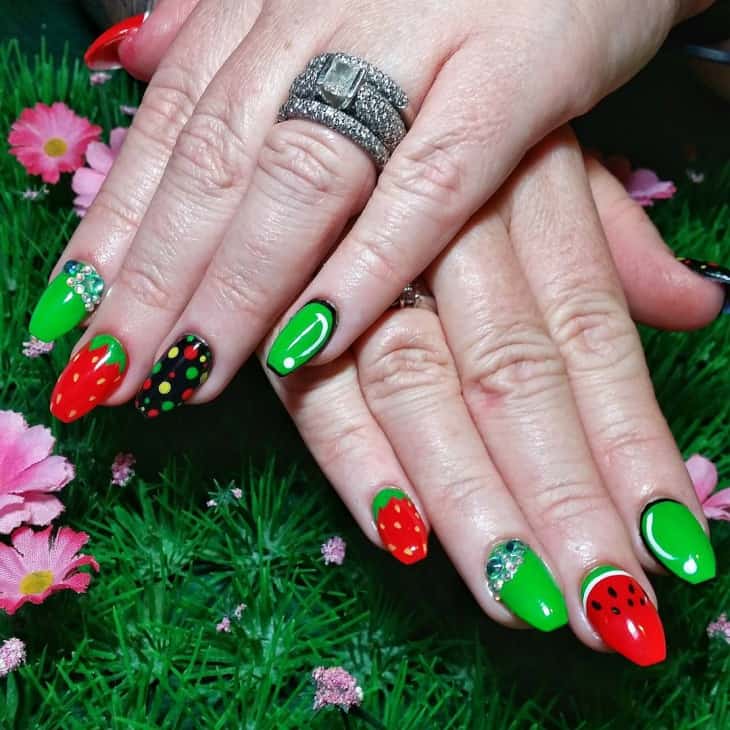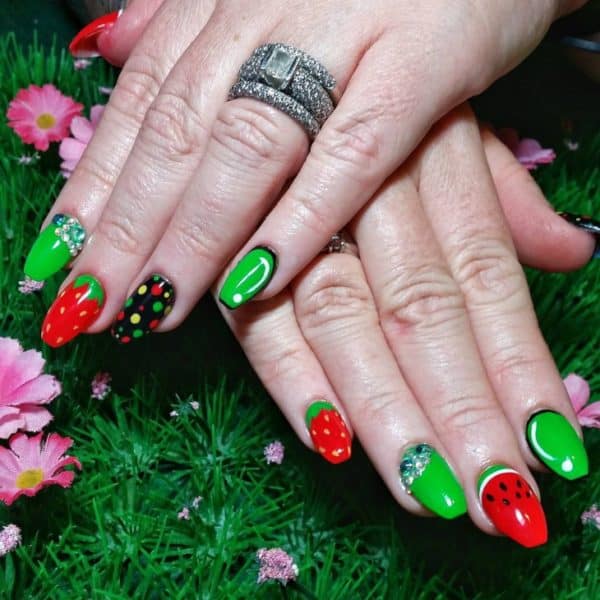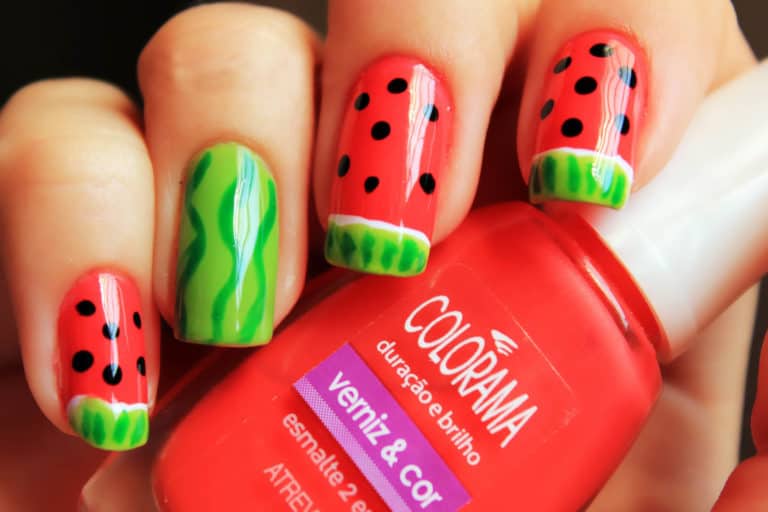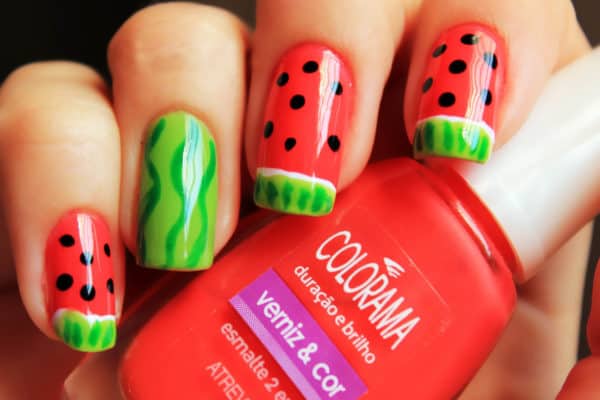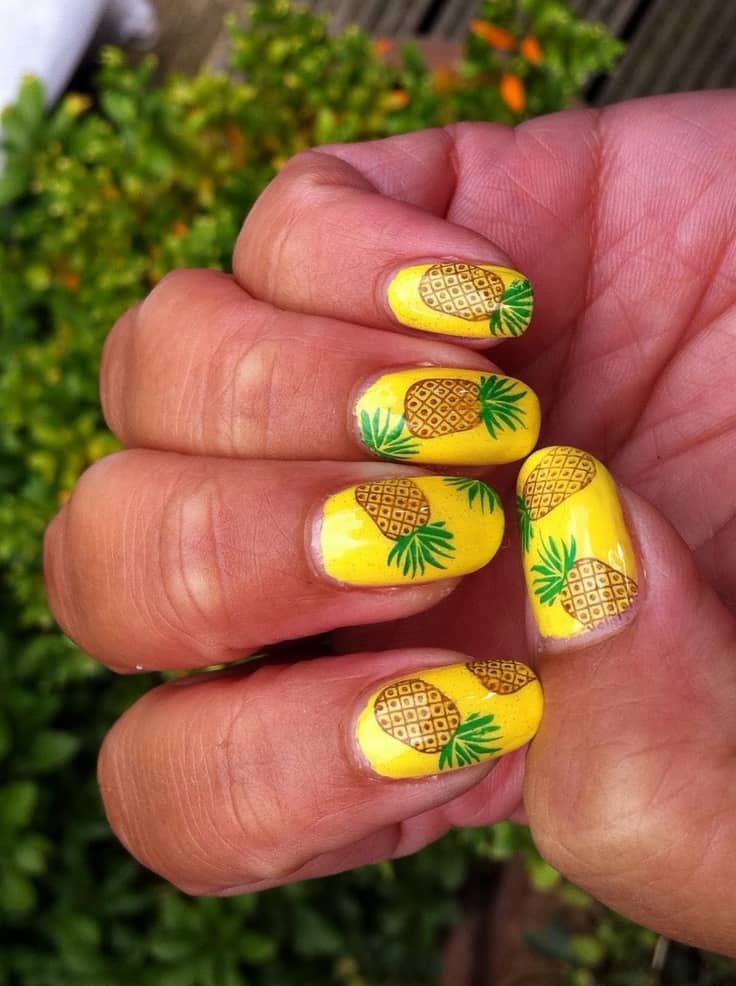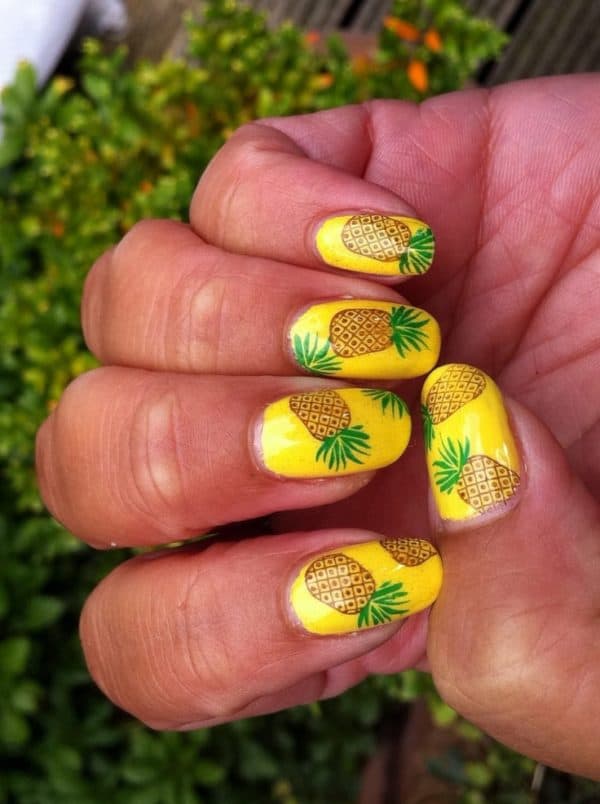 Can somebody resist strawberries? I don't think so!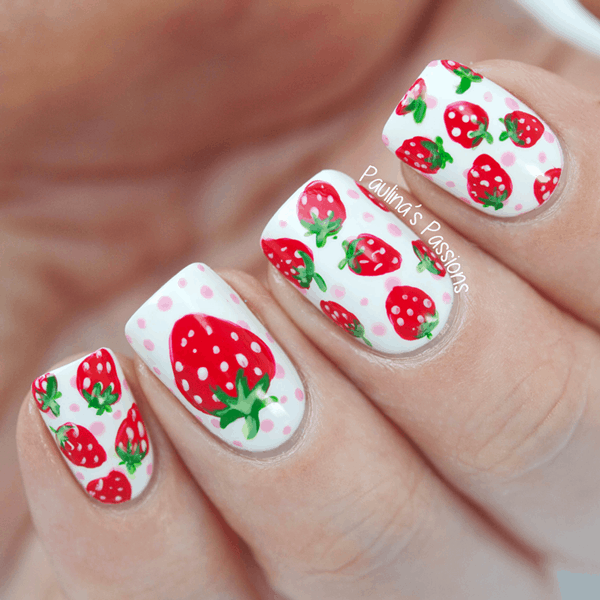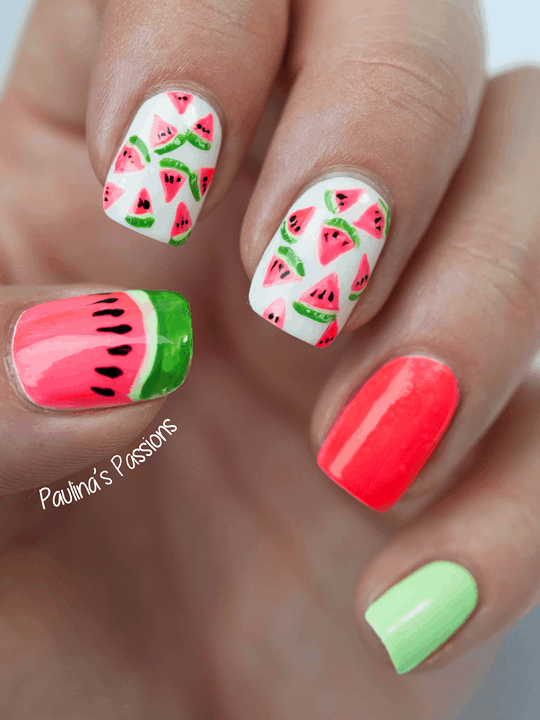 Those pastel colors are such a refreshment as soon as you see them! Be bold and don't be afraid to make a combination of lots of colors and lots of fruits. In this way you will have a memorable manicure that everyone would love to copy, believe me!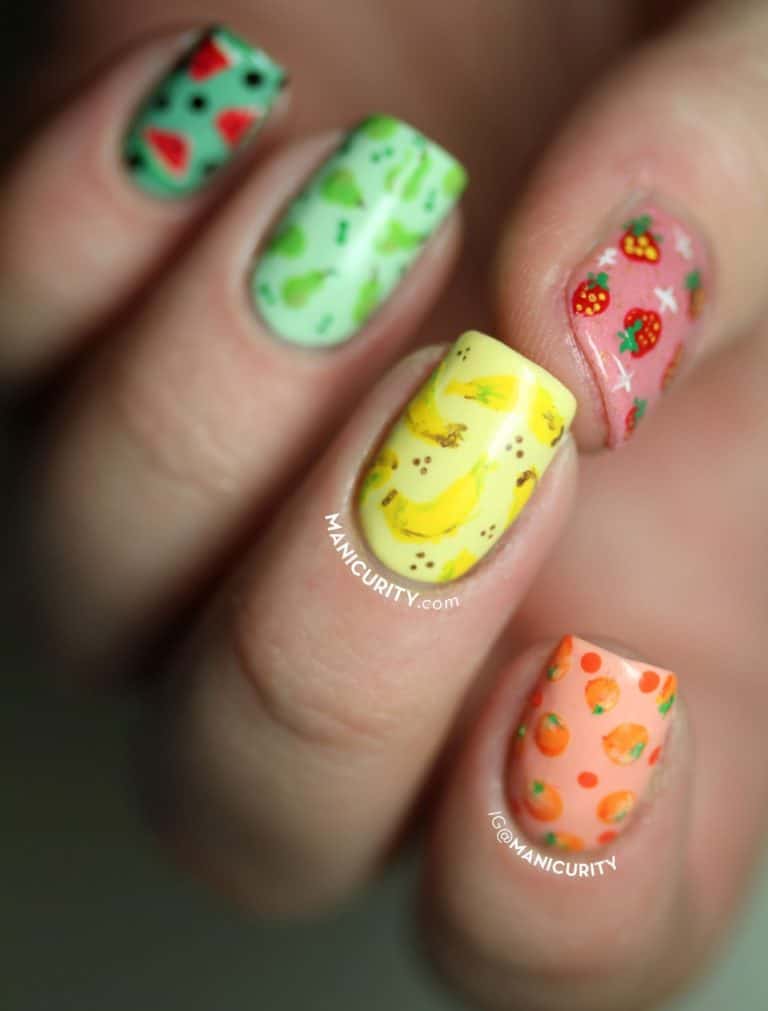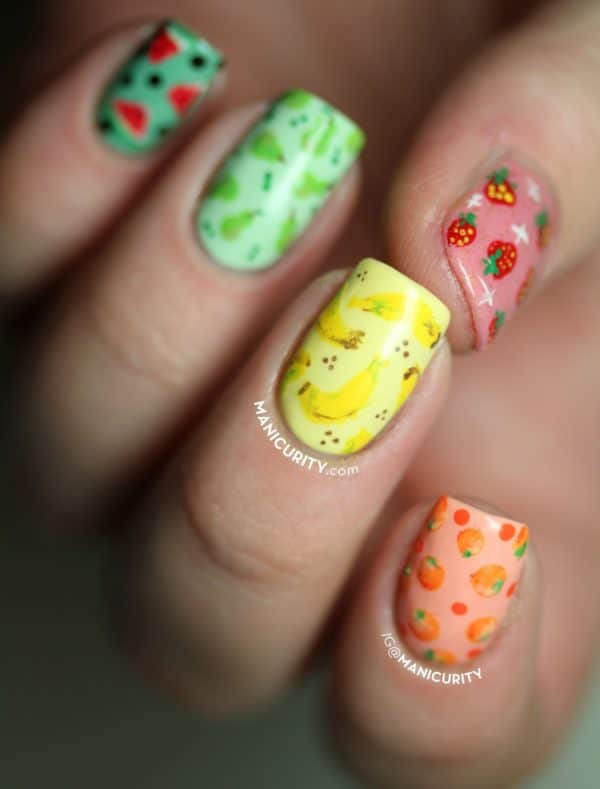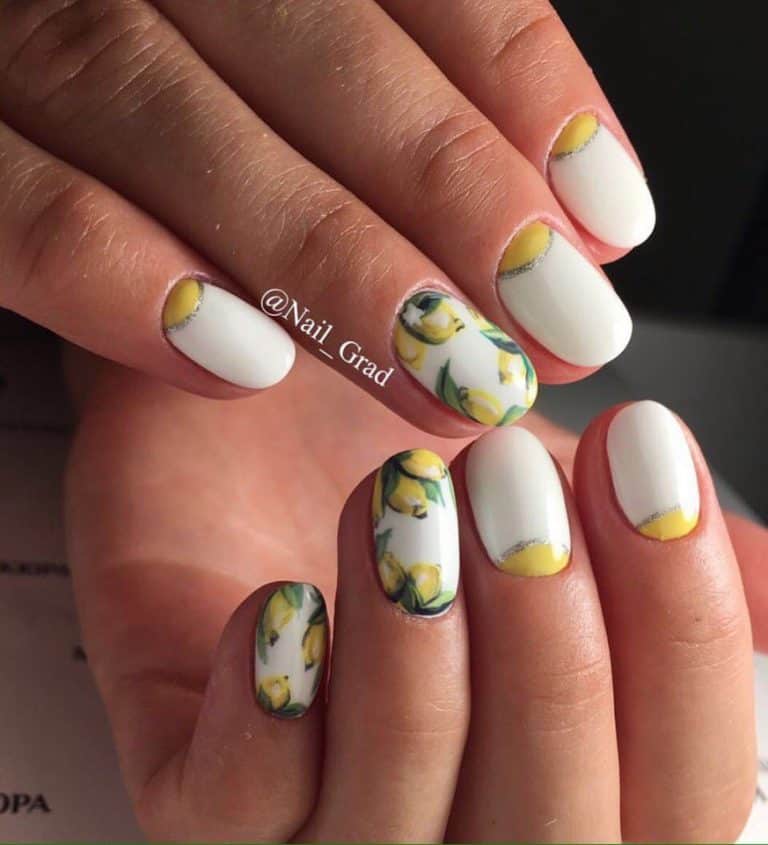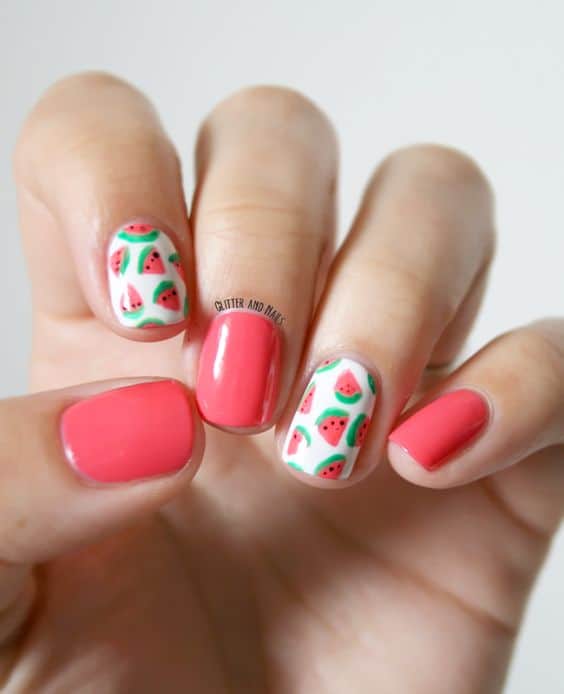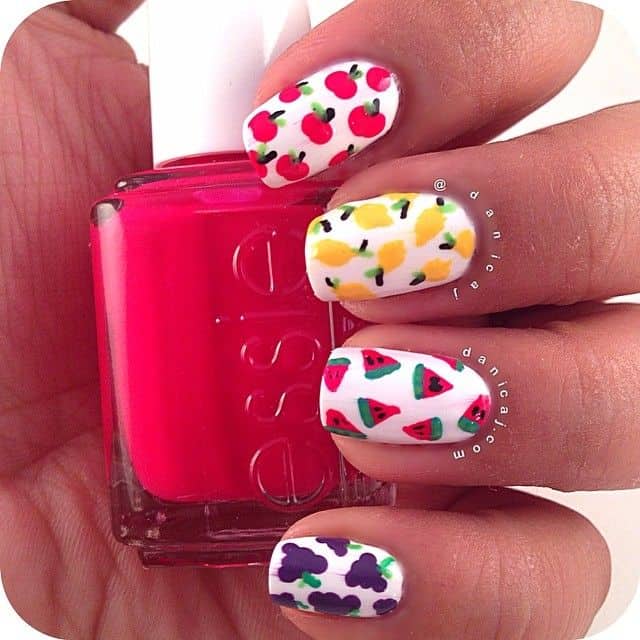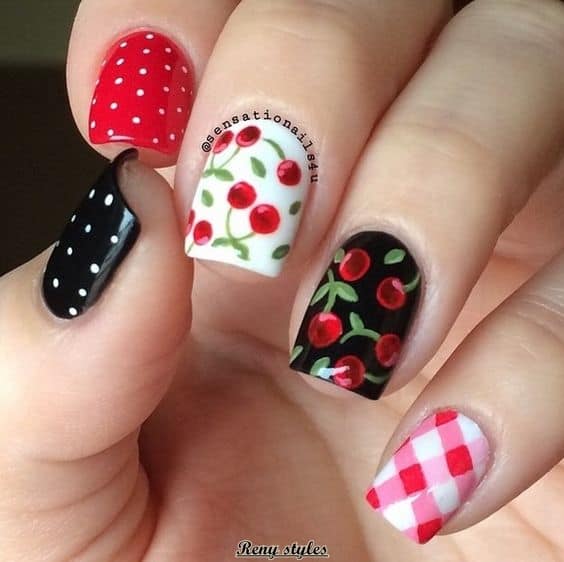 Make a mix of watermelons, kiwi, pineapple and lemon on a black background and get a dramatic nail design that will get all eyes on your fingers!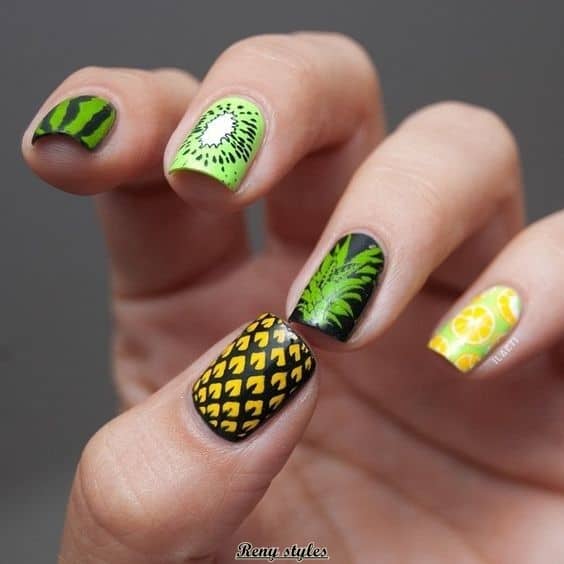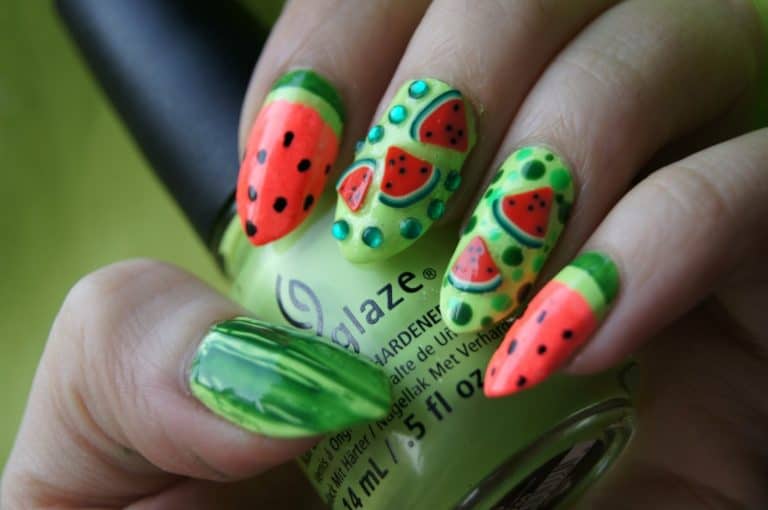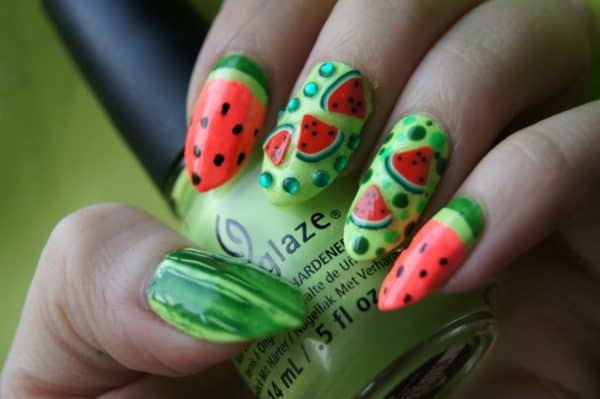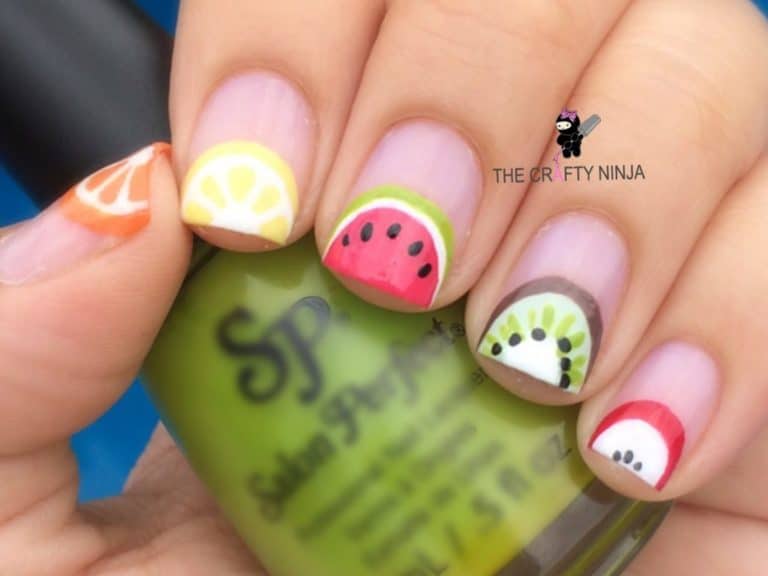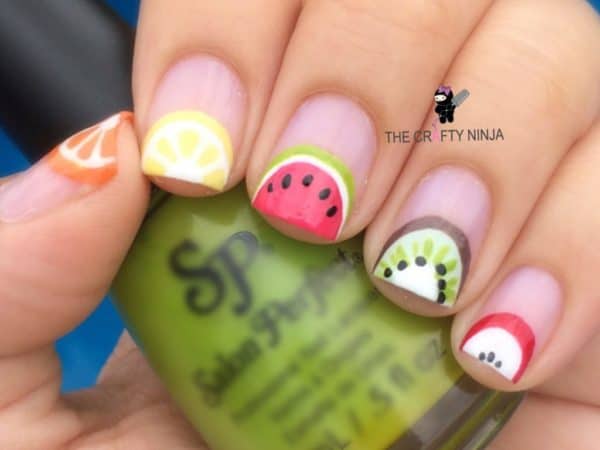 Have you already picked a favorite? It's hard to do it, I know!