As you have probably already discovered (or you are about to), splashing your face with some water is not enough to keep you looking good, no matter how handsome you are. Grooming routine is an emerging topic growing in popularity among men all over the world – general self-care routine is not a feminine issue only anymore. And it's good news.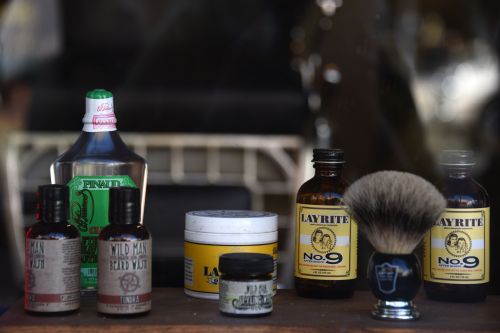 If you want to take care of your appearance, but you have no idea how to get about it, you have come to the right place – after extensive research, consultations with experts from the best grooming site for men, and based on our own experience in the field, we have prepared this concise guide to every gentleman's grooming routine. Read on to discover what you should start doing now!
Find Your Style
First of all, make sure you feel comfortable with how you look. Only then can you start experimenting and finally determine what actually suits you best.
We don't want to talk about particular styles – everyone likes different things, and we are not here to judge whether you should be a leather jacket or a suit man. However, whatever you like and whatever you choose, make sure you always look neat and tidy – even nonchalance and disarray should be controlled.
So, buy an iron, wash your clothes regularly and change your t-shirt when it gets stained. Prepare your outfits beforehand or at least give it some thought when you dress in the morning – will everything go well together? Don't you mix different styles excessively?
And remember – the devil is in the details, like watches. So, even before you start googling things like 'budget smartwatches – reviews,' be sure you're looking for a model that will suit your style.
Visit Your Barber Regularly
Yes, you should find your barber – someone who will get to know your hair and with whom you will feel comfortable. Then, figure out how often you need to visit them. Everyone is different – for some men, once a month may be enough to keep their hair in order, but your locks might be an entirely different story.
The general rule of thumb is – if you look at yourself in the mirror and think that you might need a cut, then it's time. After a while, you will know when you should go to your trusted North Park barber shop just before you start looking like a caveman. It's even more critical if you have a beard as well.
If you shave yourself, the shaving routine is one of the most important parts of every grooming schedule. Don't do it if you are in a hurry – find time to shave your face slowly and attentively. Always shave in a direction in which your hair grows. Remember that shaving irritates and dries out the skin, whether it's your face, chest, or armpits, so have a moisturizer and an anti-inflammatory product at hand.
Use the Right Products
Women used to say that a man uses one product for everything, whether for their hair, face, or body. If that's the case for you, we can only say one thing – please, stop! You will thank us later.
Skincare is key to looking fresh. It is essential for any person to find the appropriate products. Firstly, determine your skin type – if your skin is sensitive and gets irritated easily, try finding an aftershave and a face cream to soothe it. If you have dry skin, find ways to hydrate it properly (e.g., products with Argan oil), and for oily skin – something that will help you get rid of excess oil without drying up everything else (e.g., something with Retinol or Salicylic Acid). Skincare should be a part of your morning grooming routine every day.
The same goes for your hair, both in terms of washing and hair styling. If it's thick and it tends to get messy, find a pomade or a wax to tame it, and if it's thinner, go for lighter products. Wash your hair with the right shampoo – or choose the appropriate product if you have no hair at all. Don't ever buy all-in-one or even two-in-one products – for example, a shampoo that comes with a conditioner will most likely dry your scalp out.
For a daily shower, find a body wash and soap with as many natural ingredients as possible – it will moisturize your skin and help it regenerate.
Do your research and try different things – you will be happy once you're using the proper shampoo or an aftershave.
Find Your Scent
That's it. Don't change your perfumes every month or so – find your favorite scent and make it a signature one. Check Blu Atlas Atlantis to help you decide.
Final Thoughts
Long story short, the most important thing is to keep yourself clean and to be eager enough to explore different styles and products to discover what suits you best. Male grooming is no longer a luxury – and rightly so – as brushing your teeth and a visit to a hairdresser from time to time is not enough to keep you looking good. What's more, once you take care of your body, you will notice a change in the state of your mind as well – you will simply start feeling better and comfortable in your own skin, which will positively influence your confidence, mood, and general performance. Sounds delightful, right?