Many men and women experience hair loss in heavy blows throughout their lifetime. It is not easy to adjust to, and individuals often times find it very difficult to go through the process. Unfortunately, most individuals experience hair loss at one point in their life.
Just know that you are not alone! Men and women are searching for treatments for their hair loss every day. This includes scientists and medical professionals looking for a cure. Although a permanent cure has yet to be found, there have been proven ways to slow down the hair thinning process. Keep reading below as I go through the ultimate treatments for hair loss to help you or a loved one get through this tough time.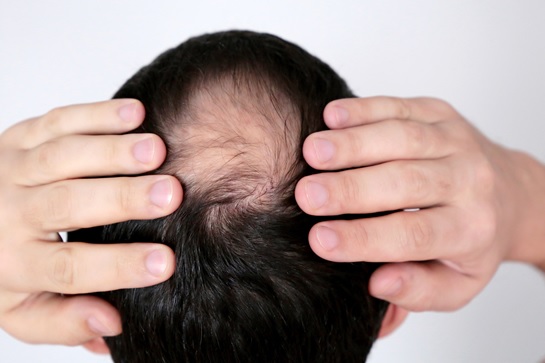 At Home Laser Caps
Laser hair growth caps are a newer device on the market. They implement low level light therapy that is emitted through medical grade laser diodes to regrow hair. These caps are designed for both men and women ages 18 and older and target problematic areas on the scalp. They are used at home for your convenience and are FDA-cleared to be both safe and effective to use.
The low-level light therapy used in the laser cap stimulates the hair follicles on the scalp by promoting blood flow. This in turn encourages new cell growth and health. It also helps promote thicker, stronger hair along with a healthy scalp and hair follicles that are already growing. The caps are a non-invasive and chemical free hair growth option.
The hats are to be worn every other day to allow your scalp a day of rest in between. The longest you will have to do treatment is 30-minutes. This depends on what company you purchase your cap from. Typically, a user can see improvement in their hair after several months of use. Like any other treatment option, results will not be visible overnight.
Hair Restoration Surgeries
Hair restoration surgeries are an option for individuals suffering from extensive hair loss. These are usually recommended to patients by medical professionals. Unfortunately, hair restoration surgeries are very expensive so not everyone can afford to have one done. They also require a surgical procedure, so it is not as simple as it sounds. But there are non-surgical procedures that are equally effective as surgical, like PRP injections with micro-needling at Hair and Skin Clinic.
These surgeries can be done all over the United States and the surgeons do amazing work. There are different hair restoration procedures that are done depending on your form and extent of hair loss. This will be something to consult with your surgeon at your consult appointment. The difference in procedures is how and where they take the hair grafts to place in your balding areas. If this is something you can afford, it is well worth looking into.
Diet
Although this isn't your typical "treatment", your diet is extremely important when it comes to nourishing your hair. This sets the tone for how your hair grows depending on what foods and vitamins you ingest on a daily basis. Just like your body, your hair needs essential nutrients to help it thrive.
Make sure you are eating foods that are high in protein and vitamins to ensure proper health. Since your hair is made up of proteins, you will want to make sure you are eating protein dense foods. These consist of eggs, meats, vegetables, nuts, seeds, and more. You can also think about incorporating a multivitamin into your routine to supplement some of the nutrients you may not be receiving from your foods. Multivitamins can usually be found at your local grocery or drug store.
Hair Masks
Hair masks are an easy treatment to give your hair at home. They are relatively cheap, too. Since you are usually buying ingredients that will last you a long time, you are able to make several hair masks for future use. Depending on your hair type, the ingredients you buy and use on your hair will differ.
Some of the best ingredients for hair masks are eggs, honey, coconut oil, tea tree oil, cinnamon, and onion juice. You will not want to pair all of these items together in one mask, so make sure you know which ones are best paired together. I will also suggest some for you: eggs and honey, coconut oil and cinnamon, coconut oil and tea tree oil, and onion juice by itself. All of these items contain nutrients and properties that promote hair growth.
You can use a hair mask one to two nights per week for the best results. These masks effectively nourish and moisturize the hair follicles to promote healthy growth. You will be happy to work these into your hair care routine during the week after seeing the results!
Conclusion
Now that you know some of the ultimate treatment options for hair loss, you will be able to make the appropriate decision that is best for you and your hair. The options I provided vary in price, so you should be able to find one that best suits your budget. The options also differ depending on the extent of hair loss. If you have more extreme hair loss, consider getting a laser cap or making an appointment with a hair restoration professional. The hair masks and a conscious diet work well no matter what extent of hair loss you are suffering, so make sure you are consistently using those tips!