Coachella, Bonnaroo, and Governor's Ball are upon us, which means playlist-making, set time planning, and most importantly, packing are in full swing. If you're ready to prep your bag and plan your outfits, look no further. In this post, we'll be sharing eight wardrobe must-haves to get you all set for this spring and summer's upcoming festivals.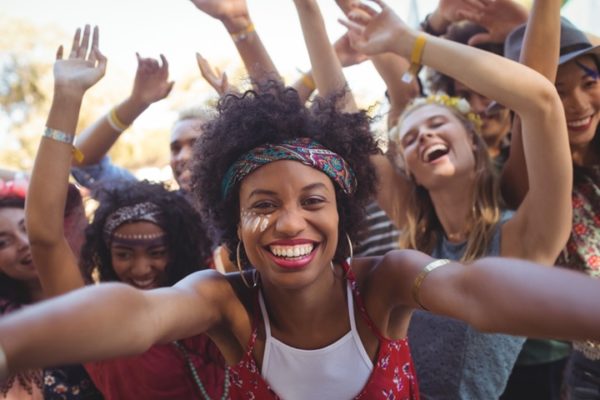 1. Graphic tees galore
Whether you're geeking out with Childish Gambino or moshing at Metallica, a graphic tee is always a great go-to when attending a show or going on day three of a festival. You really can't ask for more than a comfy shirt that's breezy while still being effortlessly fashionable.
Pair a vintage graphic tee with a flowy skirt or high waisted shorts for a look that's undeniably cool—both literally and fashionably.
2. Versatile (and comfortable) shoes
Attending a multi day festival is hard on your body. From spending late nights on the campground to walking from stage to stage, you're more than likely going to feel the pain by the end of day 1. That's why we believe a pair of comfortable shoes is the key to festival survival. If you're going for a feminine look and don't want to compromise your aesthetic with comfort footwear, opt for a pair of pointed toe flats instead. They're still edgy (thanks to the angular shape), but they're surely going to provide you more support and flexibility than a heel would on the festival grounds.
3. Statement shades
A pair of funky sunglasses is probably the most useful accessory you can pack for your trip. Depending on which festival you're attending, you'll likely be spending long hours in the sun which can be hard on your eyes and your vibe. For 2020 festivals, try out some sunnies with a unique pattern or retro shape to add some complexity to your look.
4. Flowy shapes
There's a reason flowy 70s inspired looks transcend festival style from year to year. One: a pair of wide leg, loose fitting pants or dress is breezy which is ideal for hot summer festivals. Two: their Woodstock-esque aesthetic looks great when paired with more modern staples. Three: flowy shapes look good on just about every body type!
5. Carry-all bags
When you're walking around the festival grounds, there are a few things you need to have on you at all times:
An ID
Cash and/or card
Phone
Water
A carry-all bag is a must-have if you want to keep track of all of your essentials as the day goes on. Fanny packs, tote bags, and mini backpacks are all great choices because they're small enough to not be disturbing to other concert goers, but roomy enough to hold all of your festival necessities.
What's more, a bag can add even more spunk to your festival look. These festival fanny packs come in really fun patterns and colors so you're sure to find the perfect balance between function and fashion.
6. Hydration station
If there's one thing you absolutely cannot forget on your way to the festival entrance, it's a reusable water bottle. As we mentioned, spending all day standing, partying, and having fun takes a serious toll on your body so it's imperative that you stay hydrated throughout the day. Sure, you can buy water while you're there, but it's typically overpriced and the lines for concessions are almost always long. These reusable water bottles collapse when empty, so you don't have to worry about it weighing you down as you rush from one stage to the next.
7. Glitter is gold
One of the funnest things about getting ready for a festival is being creative with your outfit and makeup. There's no better way to embellish your everyday makeup than adding some rhinestones and glitter into the mix. Temporary flash tattoos are also a fun way to dress up your look and have fun with your friends as you prepare for the day.
8. A trendy hat
A cool hat is another one of those accessories that's essential for its functionality and style. But don't get too wild with your headwear this season, there's nothing worse than standing behind someone with an obnoxiously large lid blocking your view. Stick to fishing hats, baseball caps, and modest brimmed hats.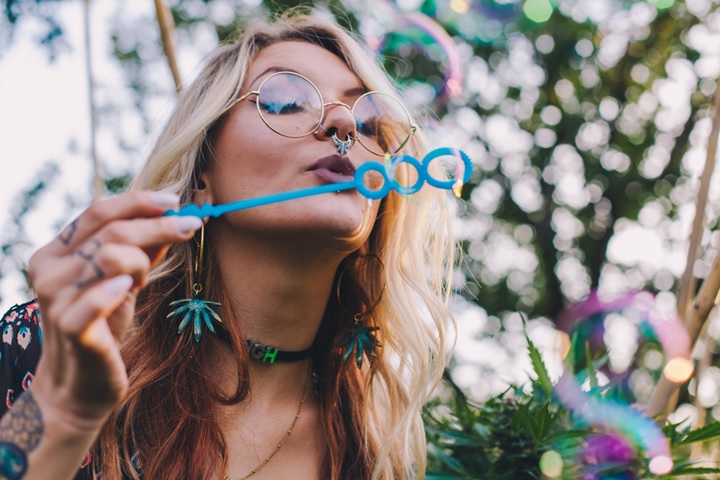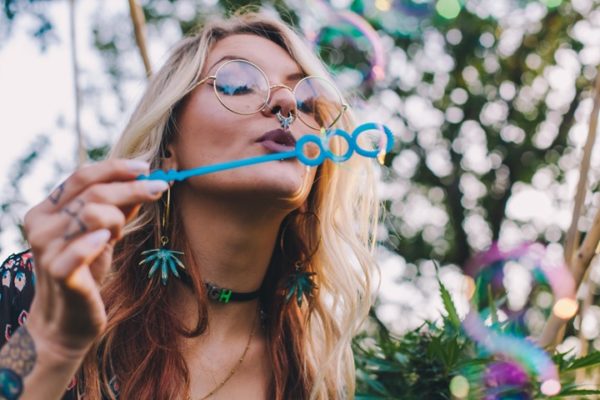 With these eight festival must-haves, you'll be ready to make this year's lineup of festivals your most memorable—and fashionable—yet.