Bad news, unicorn fans. It looks like the pastel rainbow trend has had its day in the sun. Say goodbye to swirls of candy colors on your ice cream, your Frappuccino, and – most especially – your hair. Because black is back. And this time, it brought a friend.
Black and white is a classic combination, and one that has featured on the runways of Paris, London, New York, and Milan since the dawn of the fashion show. The big screen has also made its contribution to the pairing, even after the age of technicolor. Think Cecil Beaton's unforgettable designs for the Ascot scene in My Fair Lady.
When it comes to this year's black and white styles, we're seeing polka dots making a comeback, The Matrix-inspired black patent leather, white ankle boots, checked jackets with zippers, bold houndstooth trousers, accents of white ostrich feathers, B&W comic book prints, and stripy tracksuit chic. Not to be outdone by two-toned hair. Forget Cruella de Vil, the bride of Frankenstein, and Lily Munster. Today's looks are so beyond that.
Here are some of our favorites: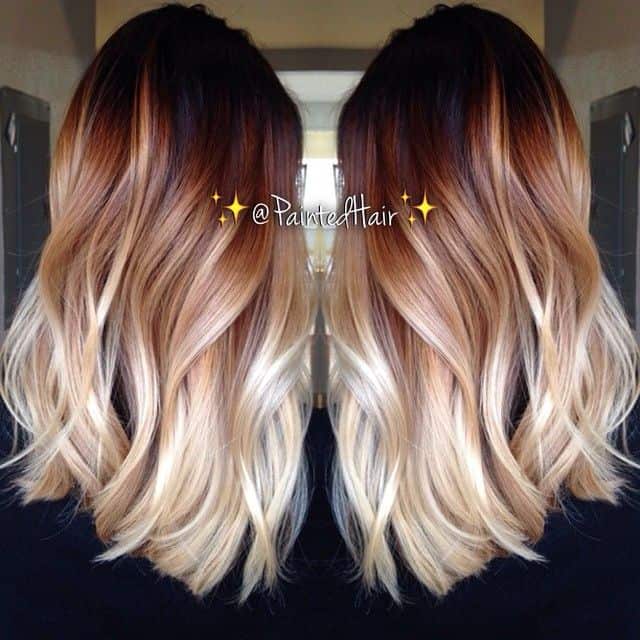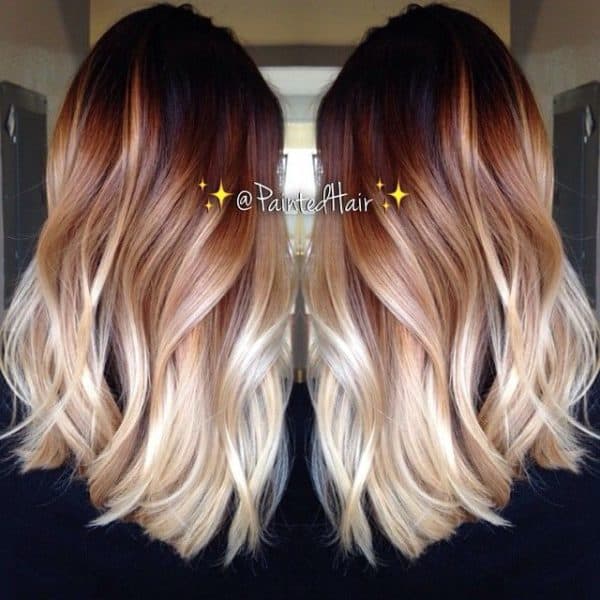 source
Half & Half
The stark contrast of two solid and opposing hues isn't something that everyone can pull off, but if you really want to let your multi-faceted personality shine, make sure you're using a quality product, especially if you're going to dye the hair yourself. With one side of your hair going for the jet black look, there are a few things you might want to consider before taking the plunge with black hair coloring.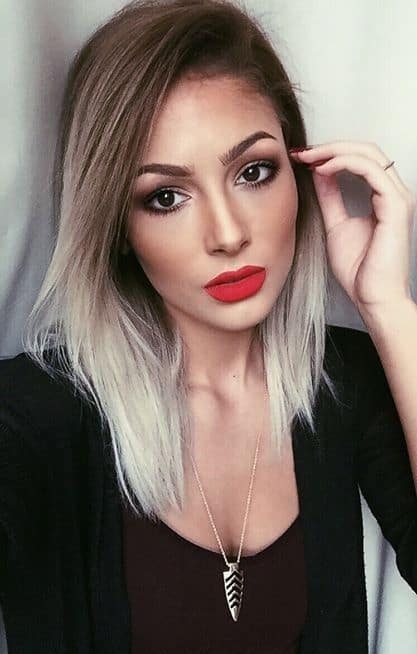 source
Don't Touch Those Roots
While a lot of hair advice columns tell you not to change colors too close to the scalp for fear of looking as if your roots are growing in, the above photo is the exception that makes the rule.
Streaky Beehive
Discover your inner Mrs. Robinson. Need we say more?
Dipped in Ink
The gradual fade of ombre styles is a great way to transition colors without attracting a ton of attention. You could quite casually go from brunette to blonde or vice versa over the course of a few salon visits and no-one would be surprised when summer rolls around and your bright beach color is ready to go. There are so many gorgeous examples of a black-to-white ombre, but the sudden and stark color of these long black tips makes for an even more dramatic effect.
If you've ever thought of trying an ombre look at home but weren't quite sure where to start, this guide will help.
Side of White
No shade of hair wears a glossy shine better than black. But these matte dreads are absolute eye-catchers next to a shock of white.
Braided Bliss
Instagram model Melvnin's locks are a constant source of fascination. Whether she's wearing them pure black, pure white, or ombre, her unique beauty is simply hypnotizing.
Salt & Pepper Pixie
Natural grey hair: it happens to us all sooner or later. While there are some home remedies to stave off the inevitable, you might want to embrace it instead. As Charlize Theron demonstrates, there's no bottle of dye in the world that can deliver authentic salt and pepper. That's an effect you have to earn, folks.
Silver Fox
It wouldn't be 2017 if we didn't throw in a little beard action. When your facial hair starts to show your age, if you can't beat 'em, join 'em.