Did you think that white pants are reserved only for the spring and summer seasons? Yes, they may be more appropriate to style during summer warmer days, but you can absolutely wear them even when the temperatures start to fall a bit. There are a few reasons why you will simply adore wearing them, and the biggest among them all is the fact that they can be paired with absolutely any other summer staple from your wardrobe. They will elevate any outfit you style bringing it to a higher fashion level. In this article, we are sharing with you some tricks on how to choose the best pair of white pants.
Further, we are inspiring you with some adorable tips on how to style white trousers in order to get the most mesmerizing ensemble. Our gallery below will help you get inspired in how to mix and match other staples from your wardrobe with white pants in order to get the best outfits ever. Don't miss exploring our gallery as well as the styling tips. Once you read them you will know better what thing to pay attention to when wearing white and other light-colored pants. Now we leave you to enjoy this fashion trip.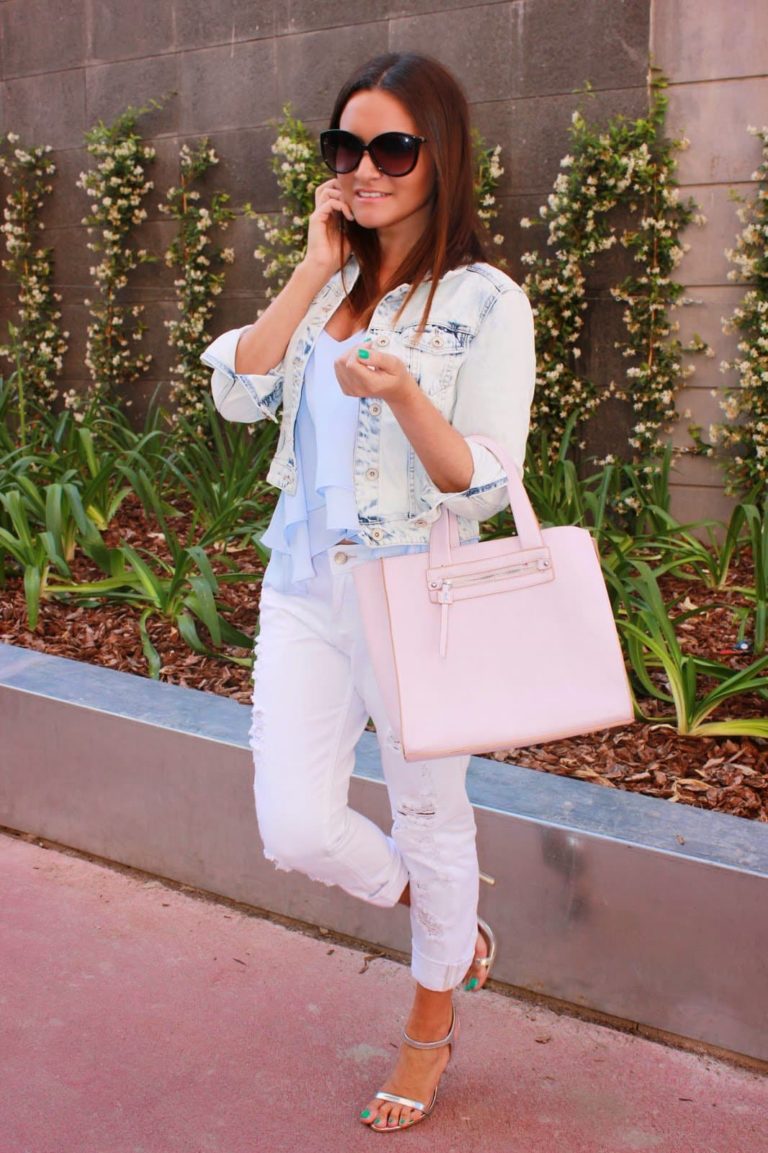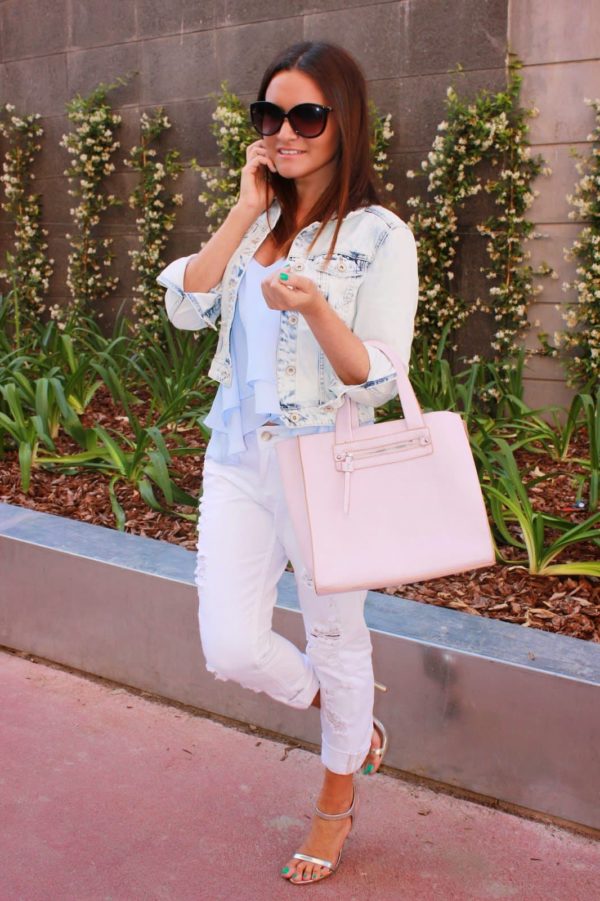 source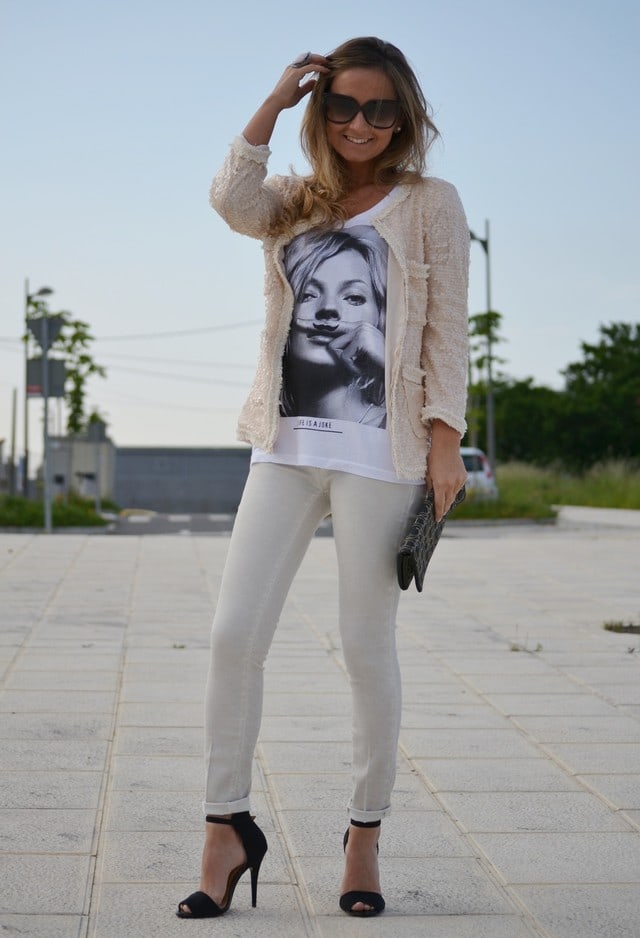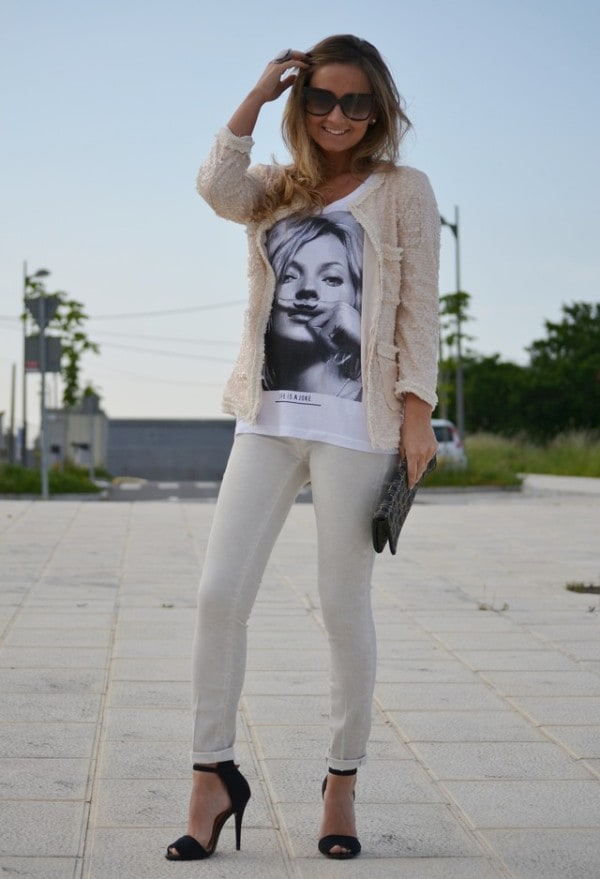 source
How to choose your pair of white pants
Good white pants are so hard to find. The most you will find in the stores would be too thin and you will have to worry about showing too much while wearing them.  Others can have a fit that is just not the right one. In order to help you make the right decision when purchasing pants in white (or any other light color), we are sharing with you some helpful advice. We recommend you to go for ones that are comfortable and with a flattering fit. They will never disappoint you since they are thick enough to keep you covered. At the same time, they will make your stay comfortable and will last you for many seasons.
For a trendier look, you can opt for a pair of cropped white pants with a distressed hem. They are the perfect choice for styling a more casual look as well as to show off your favorite booties during colder fall days.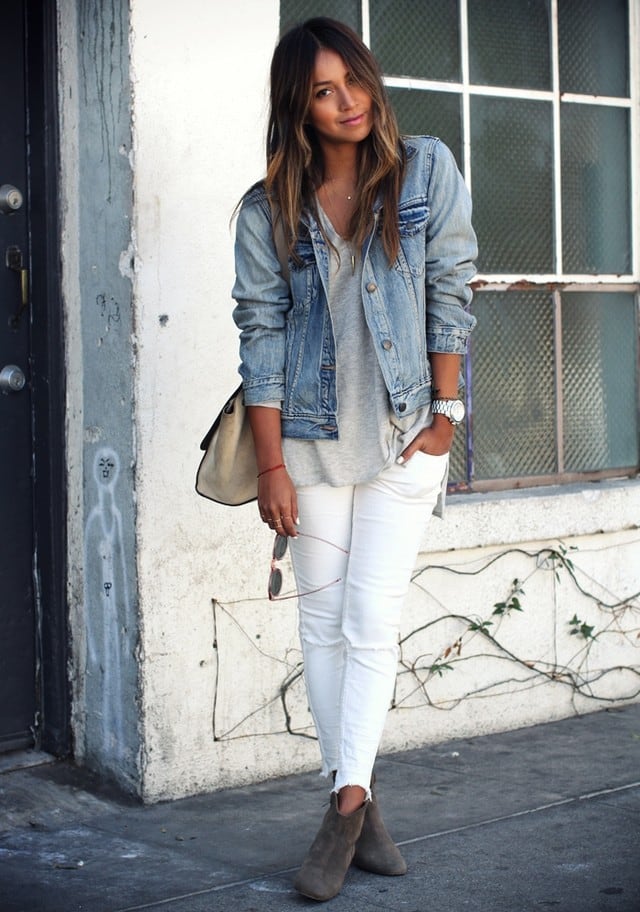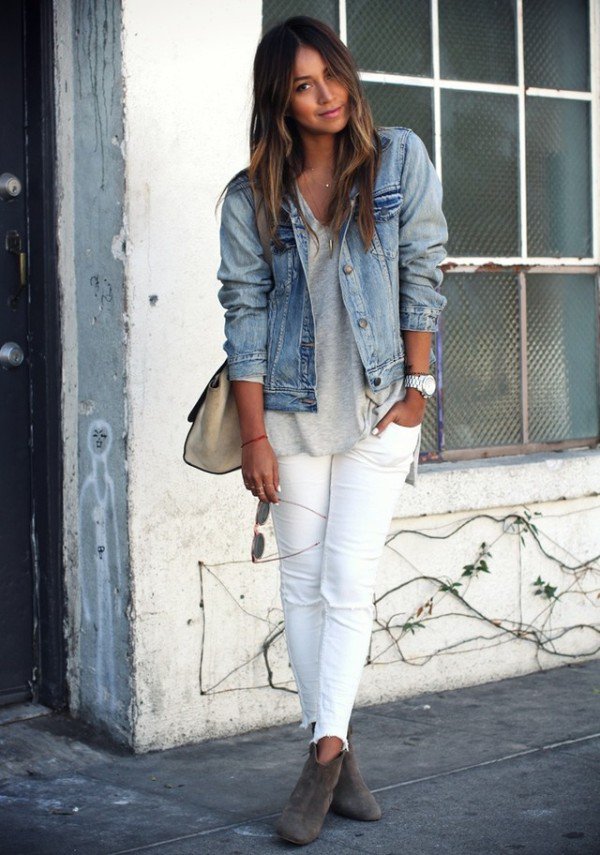 source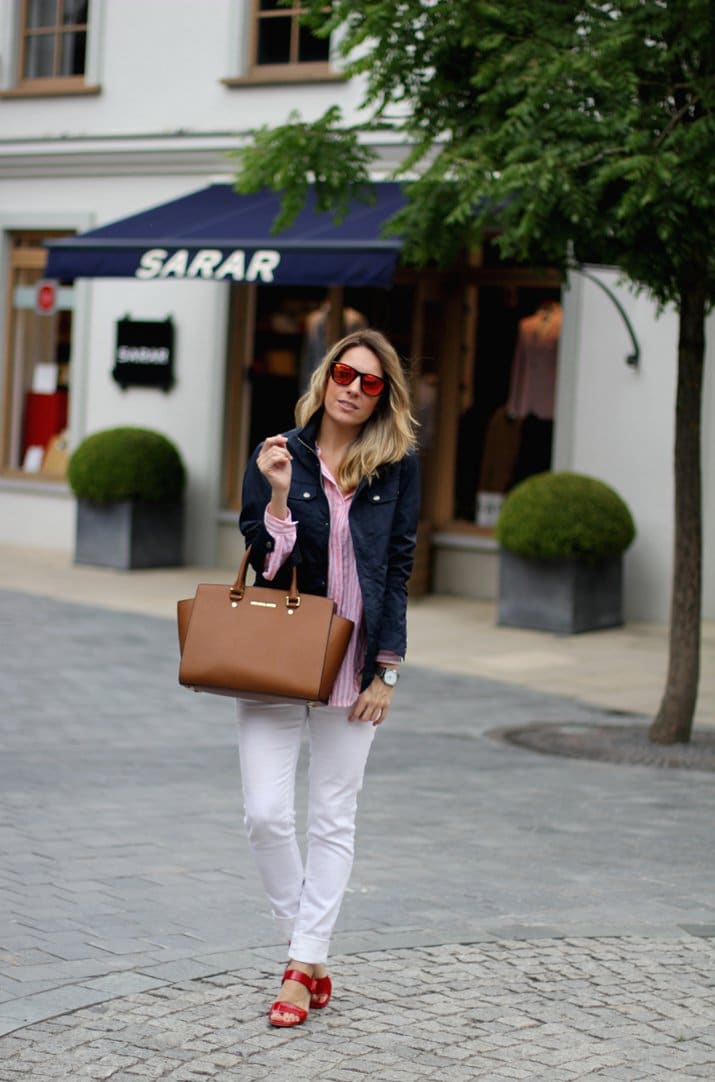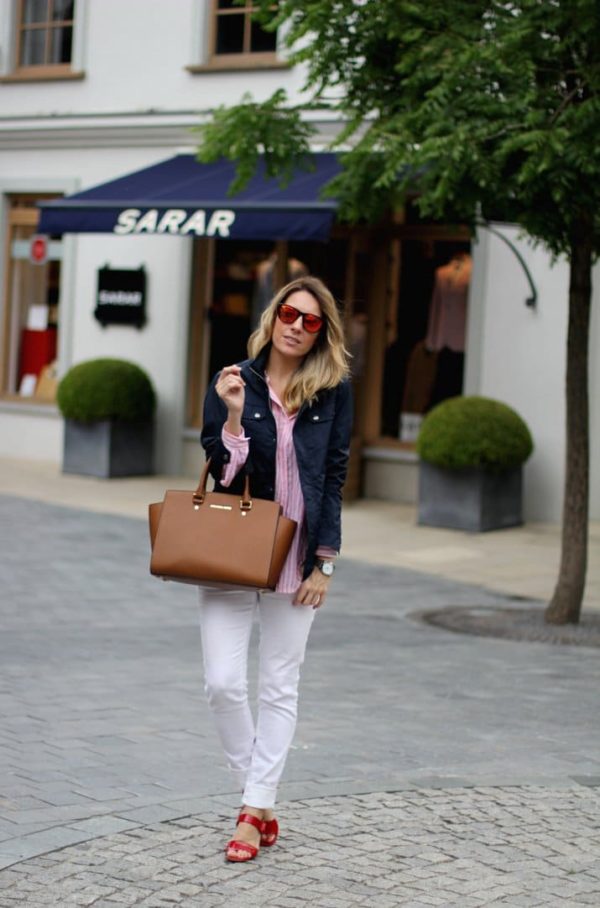 source
Rely on indigo
When it comes to a never-fail combination most women would choose one of blue jeans and a white T-shirt.  Well, why don't you take the same winning formula and style your white pants and denim shirt? You could choose a western-style denim shirt or a chambray button-up or even a denim shore coat. The combination of white and indigo is one of the most casual ever possible. It can work well in almost any situation and it is absolutely irrelevant if you pair the denim on the top or the bottom of your body. The result is absolutely stunning.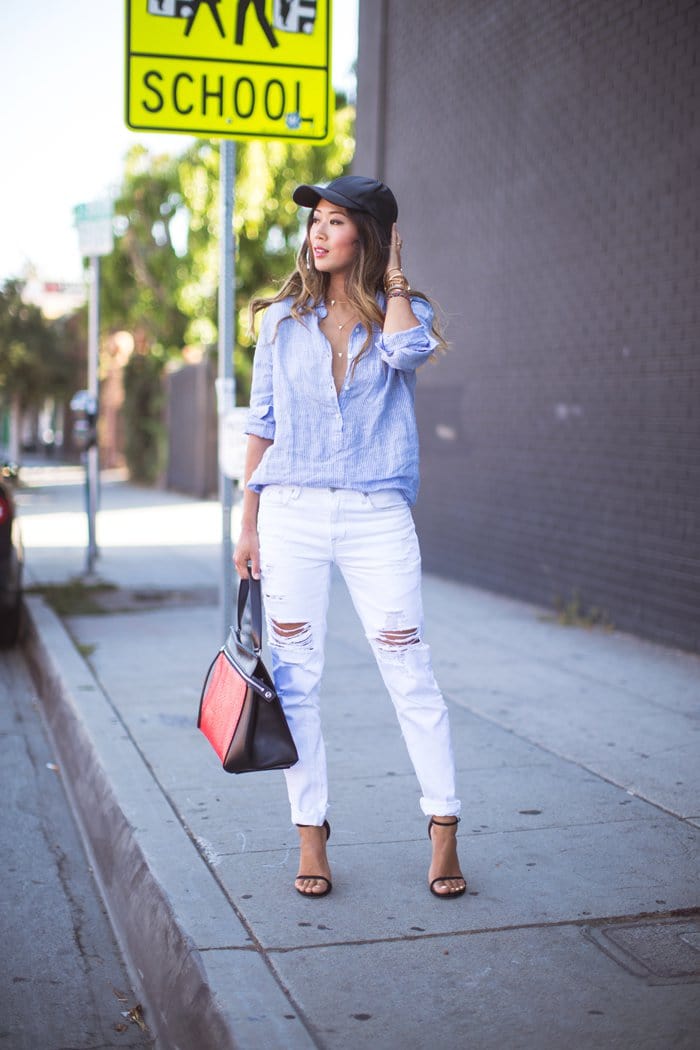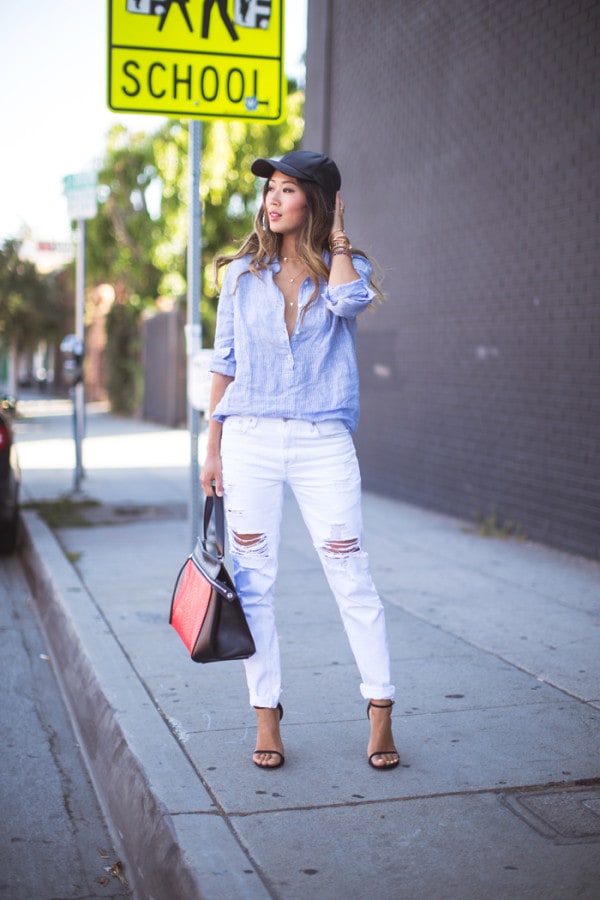 source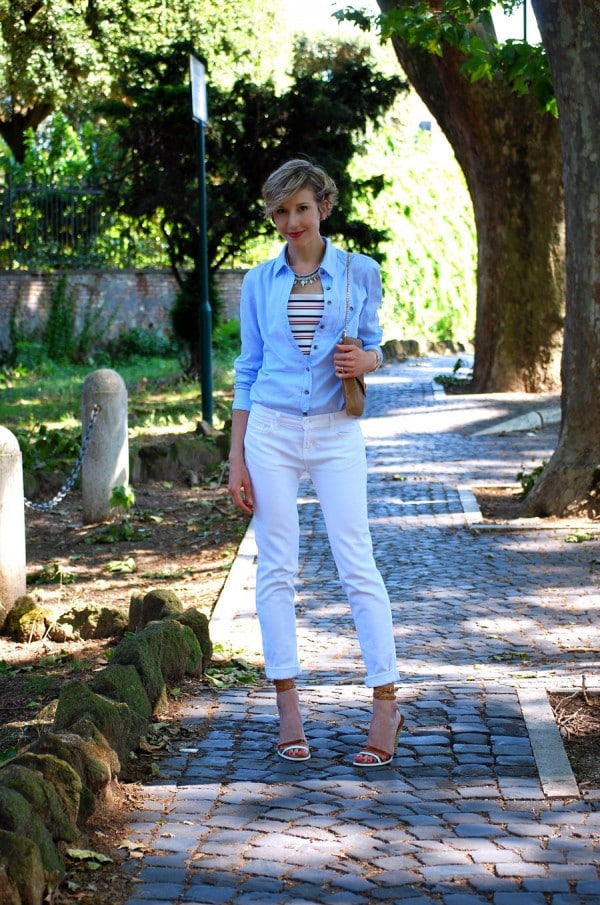 source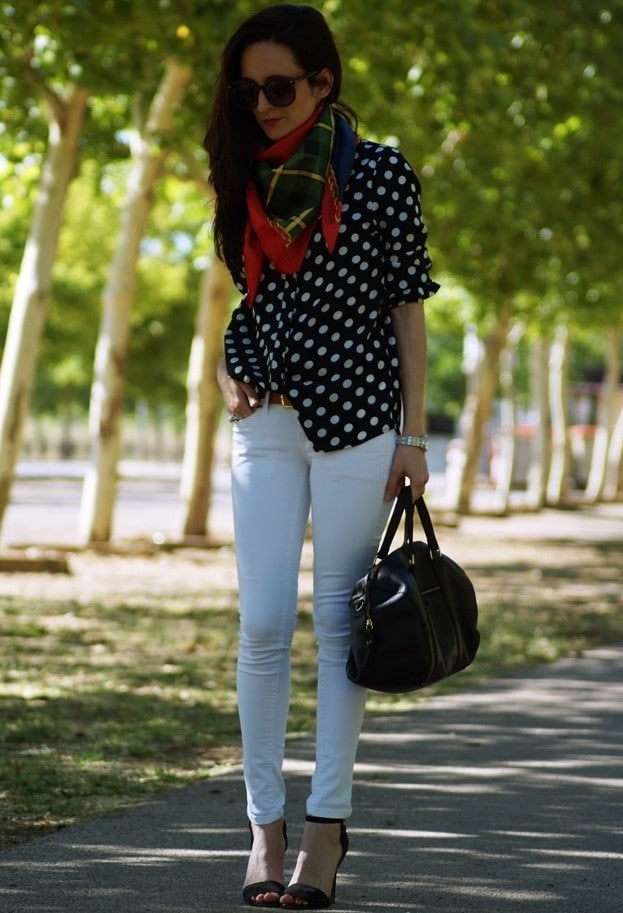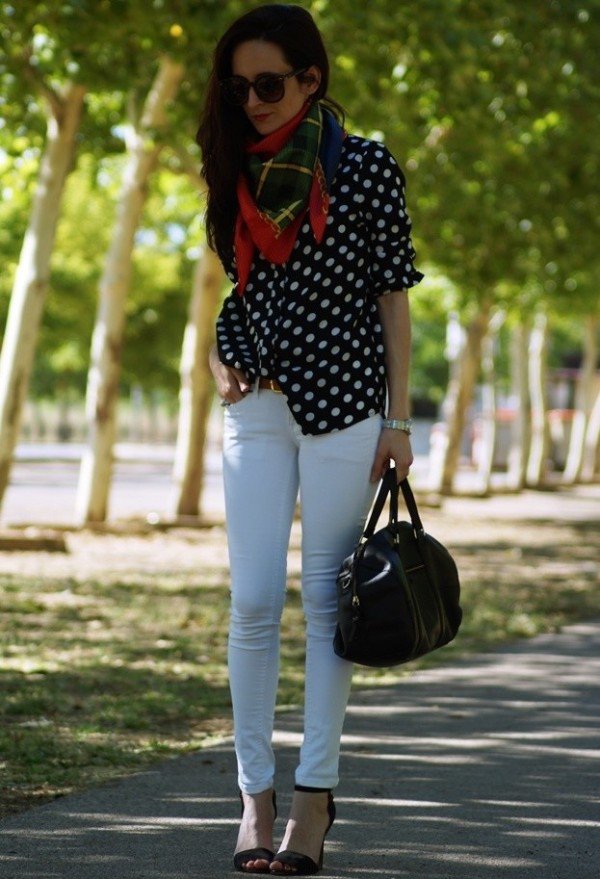 source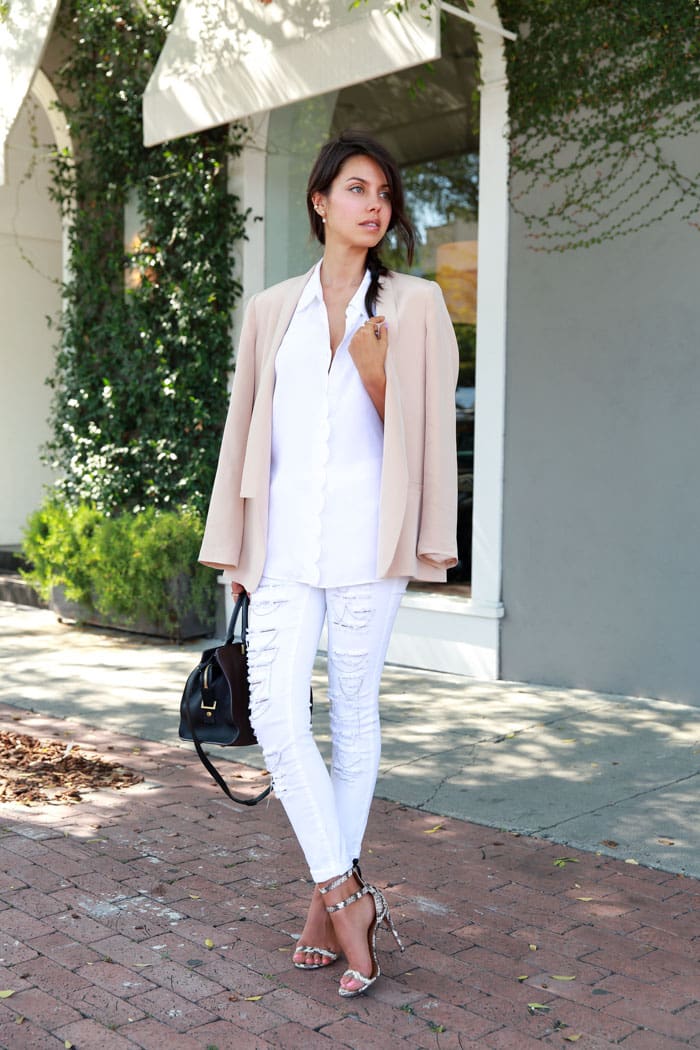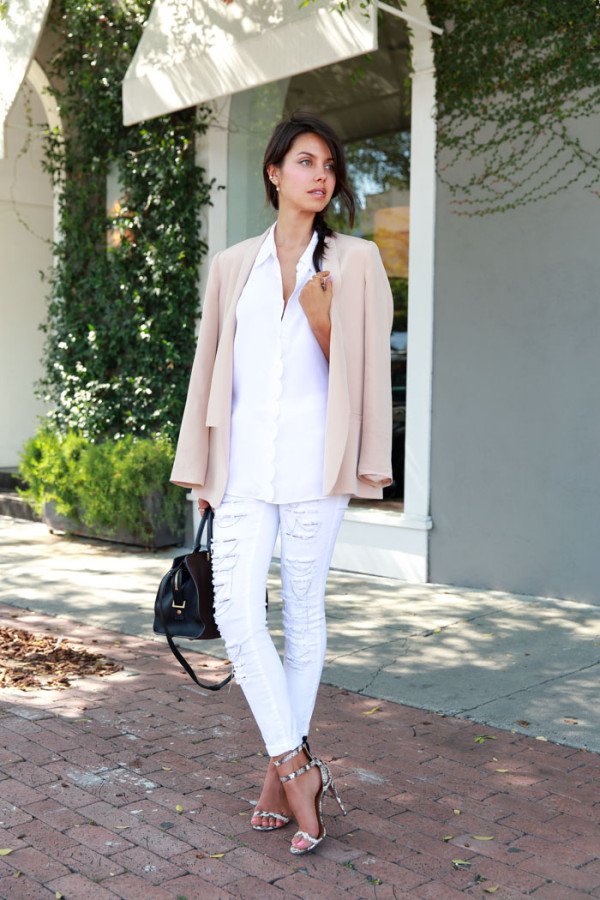 source
Add some color
There are two options you can go for when styling white pants. One is to make the white pants a statement piece in the look. The other is to treat them as a canvas instead. You can easily add some mix of colors, patterns, and prints to the look. Color will bring energy to the look. Don't be afraid to experiment with bright colors. They are such a hit this summer so don't miss to add them into your spring/summer wardrobe. However, when pairing white with other colors try to choose ones that will complement the look the best way possible.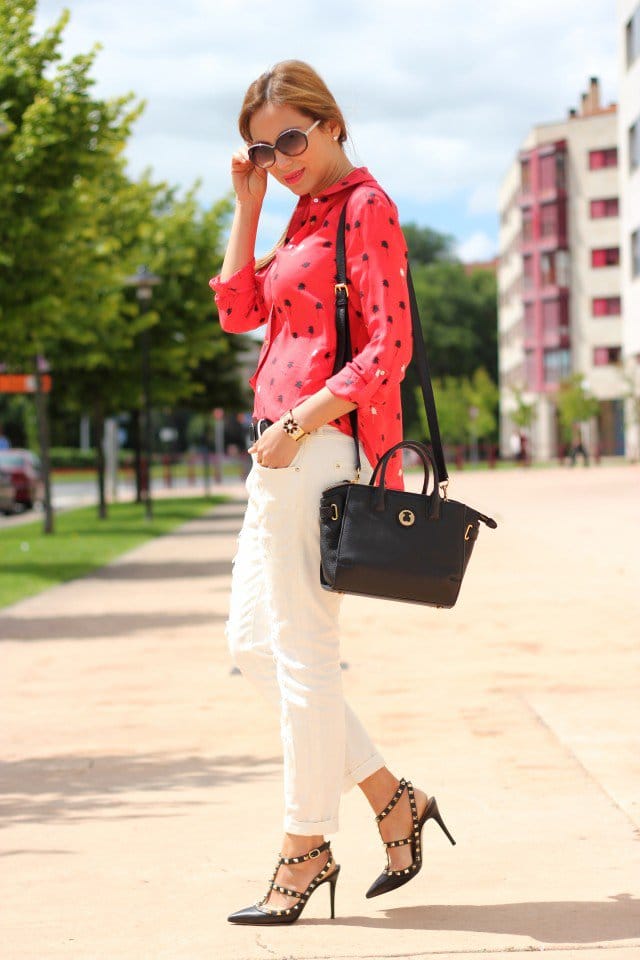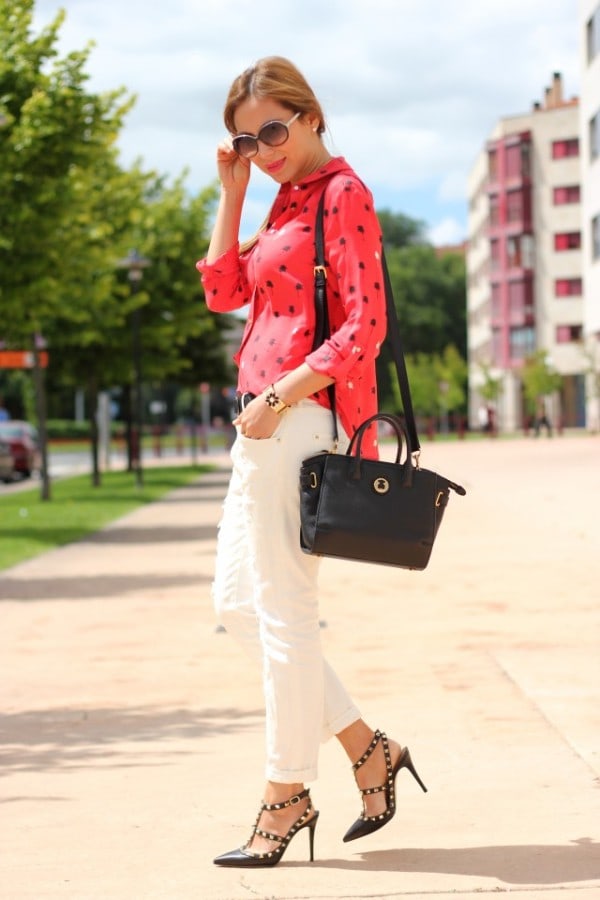 source
source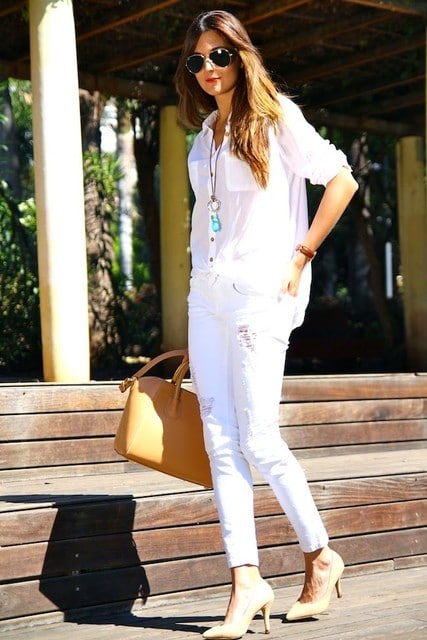 source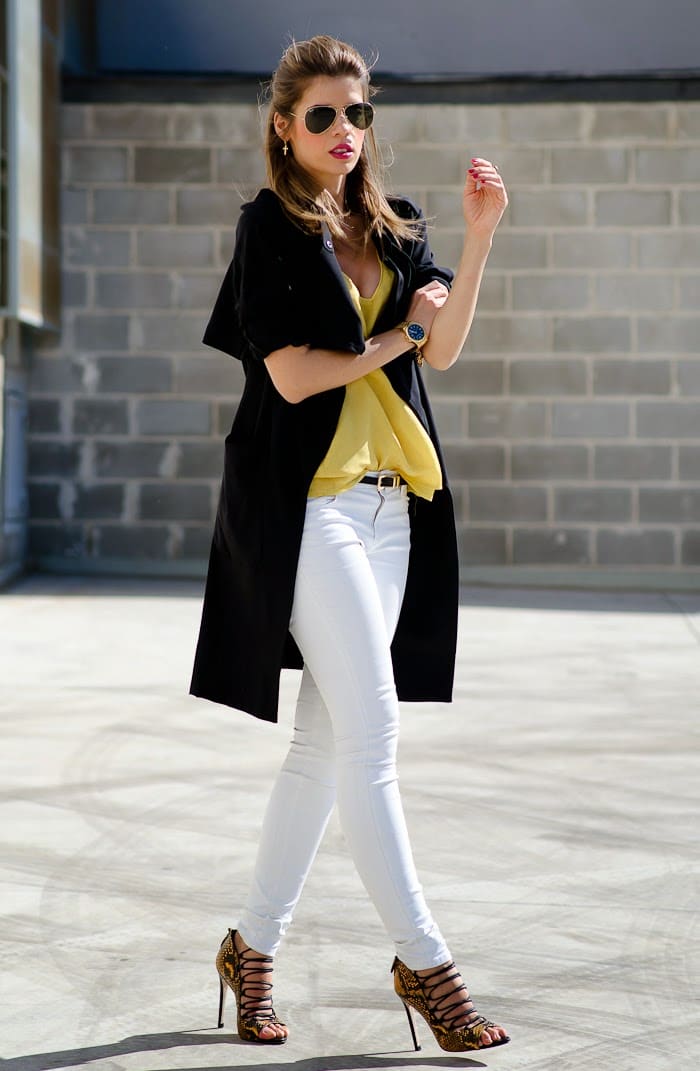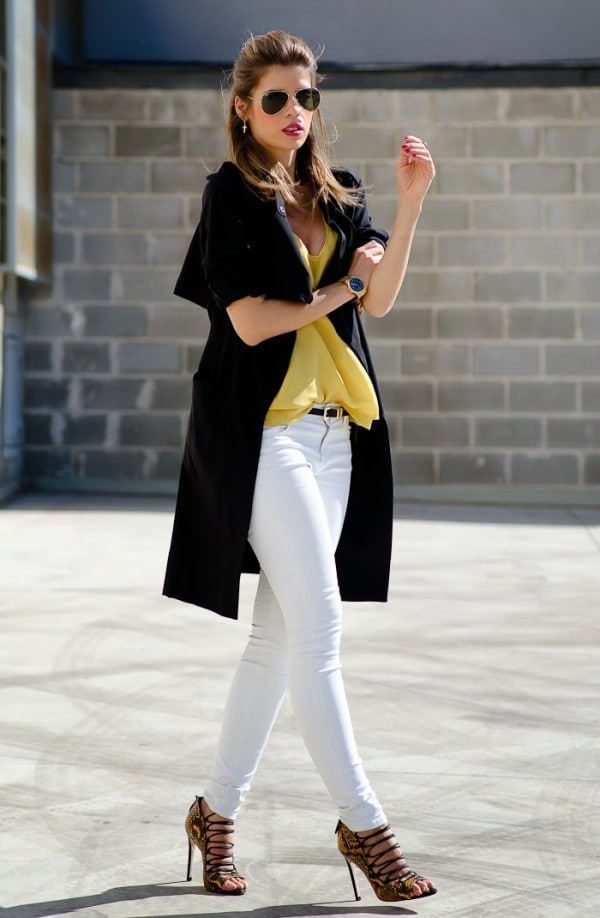 source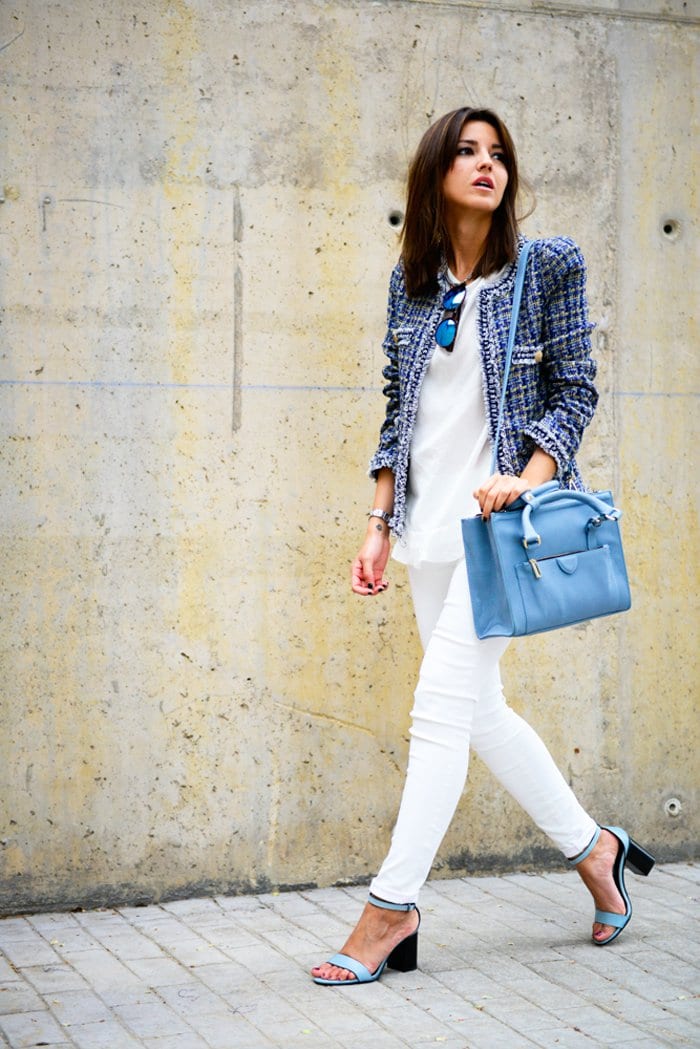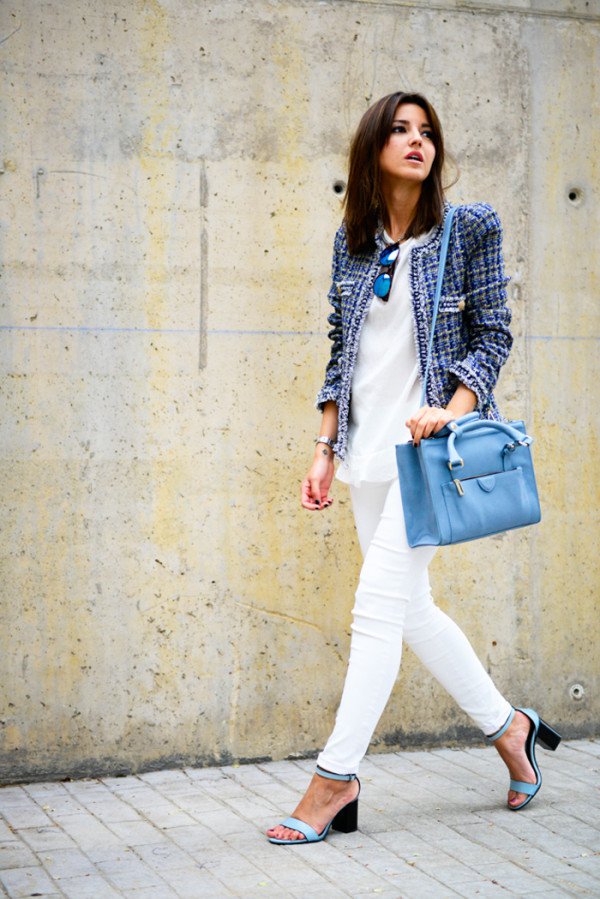 source
Act like you are on vacation
There is no doubt that white pants are made for summer. That is why most women wear them during the warmer months. And, you can always act like you are on vacation while wearing your pair of white pants. The vacation may only be in your mind, but however, you can still dress like you are soaking in the sun somewhere war away. A patterned shirt and some breezy sandals can help you get into the mindset easier. Wide-leg pants could be the best choice for your vacation mode.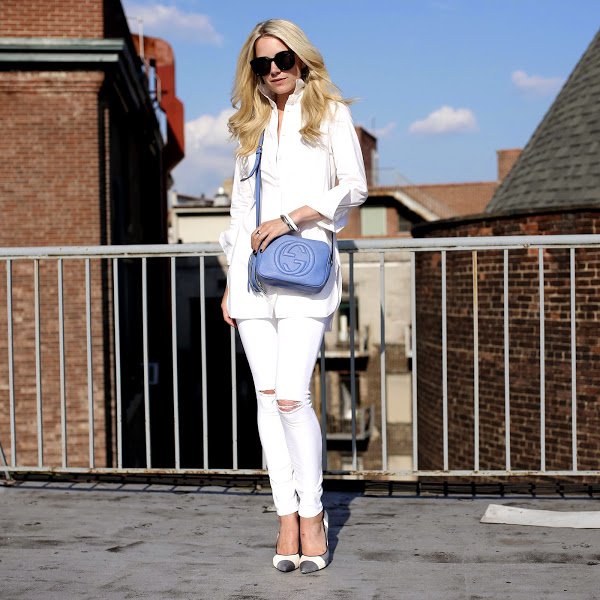 source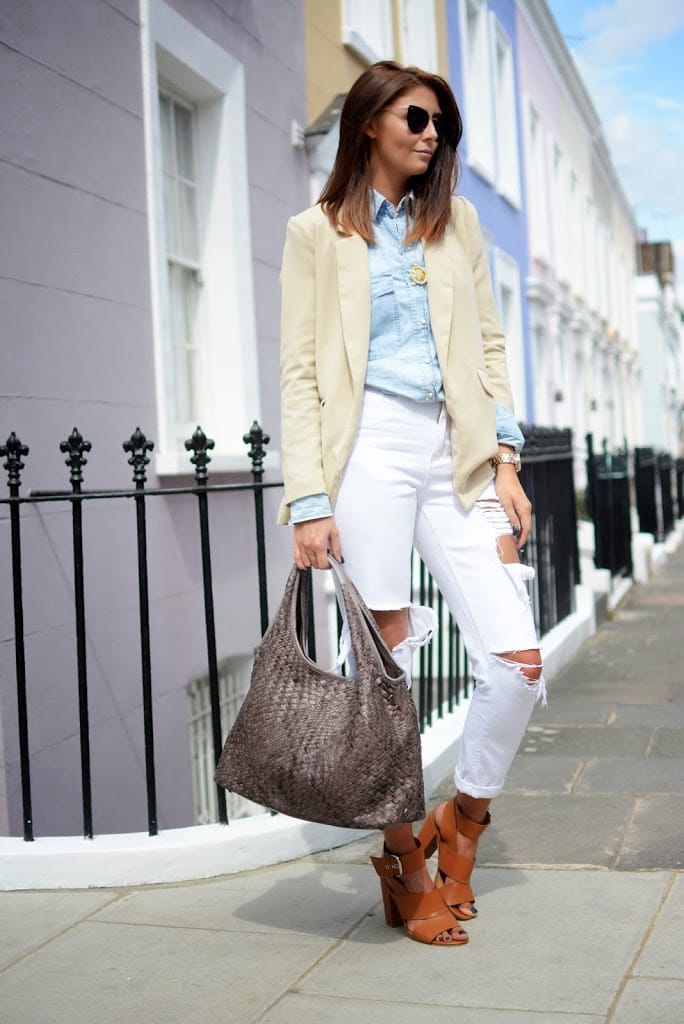 source
Keep it Simple
Don't overthink it! When it comes to styling white pants the best is to keep them clean. We don't say it is easy at all (they are white after all), but we refer to keeping the rest of the look simple. Try to make the white pants the statement piece in the ensemble and pair them with a plain tee and sneakers. For more adventurous spirited girls, we recommend you experiment with some accessories that can enrich the look. However, keep the choice of jewelry pieces simple too. A watch or a classic chain necklace is the best choice you can take.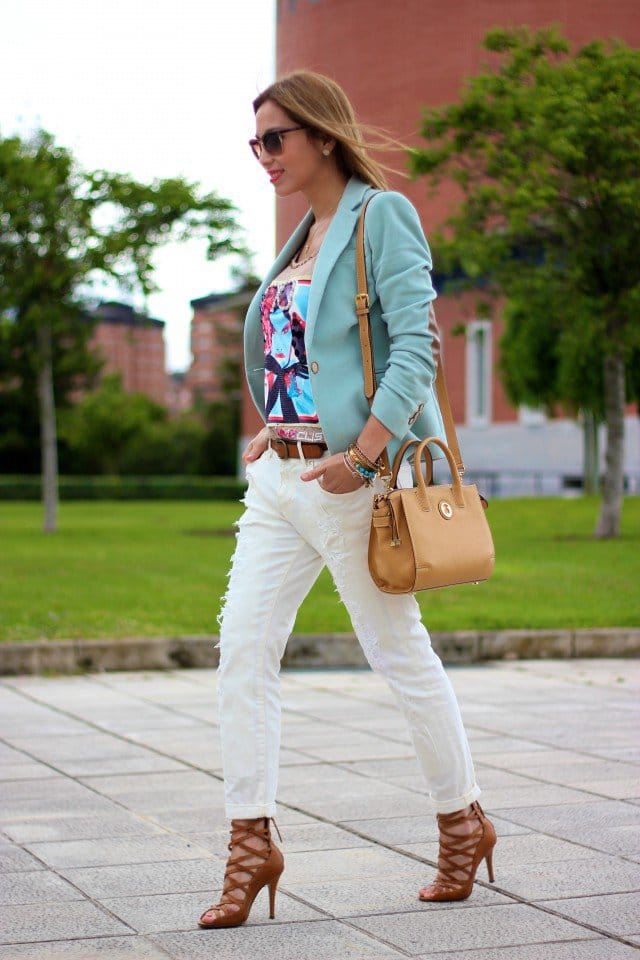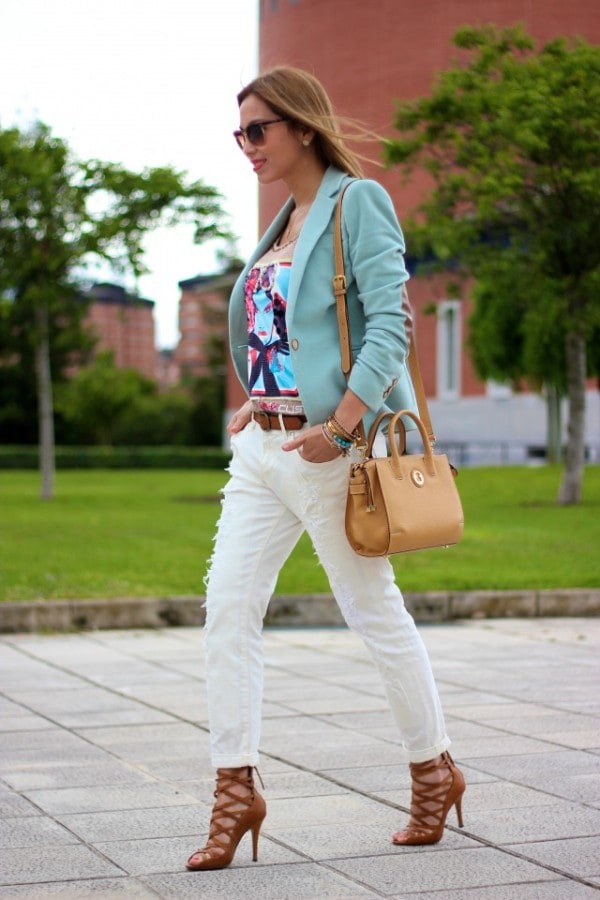 source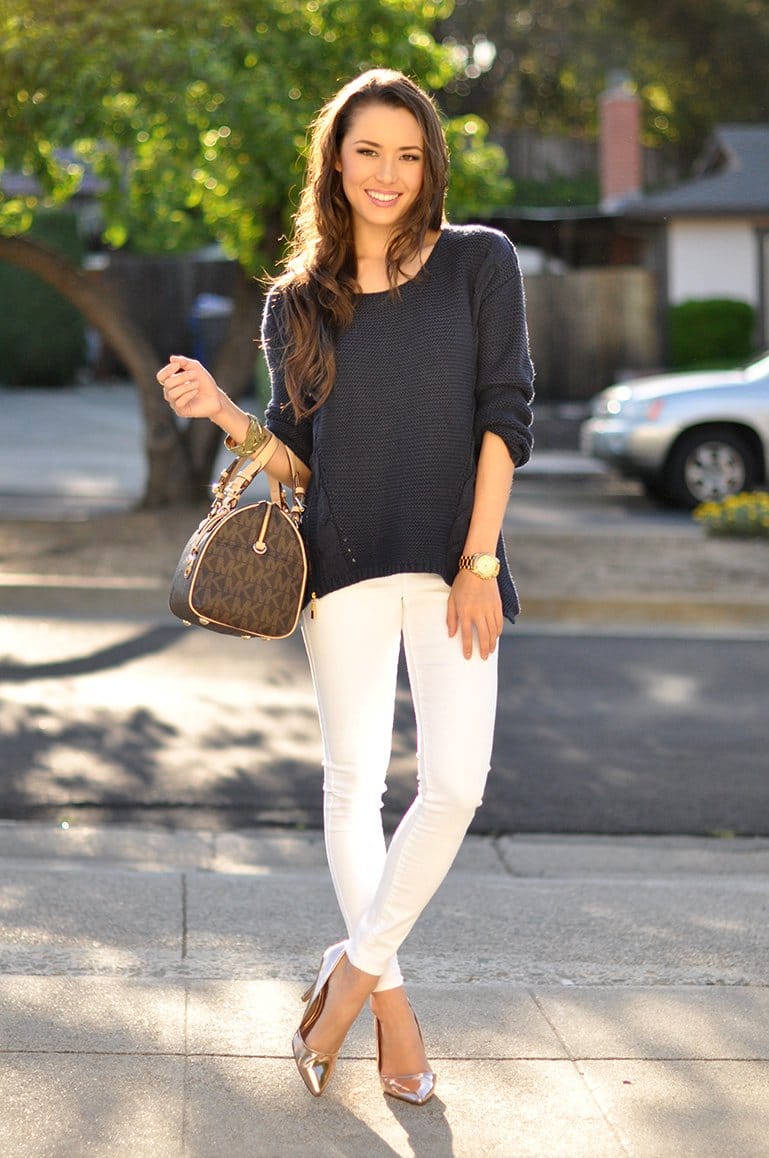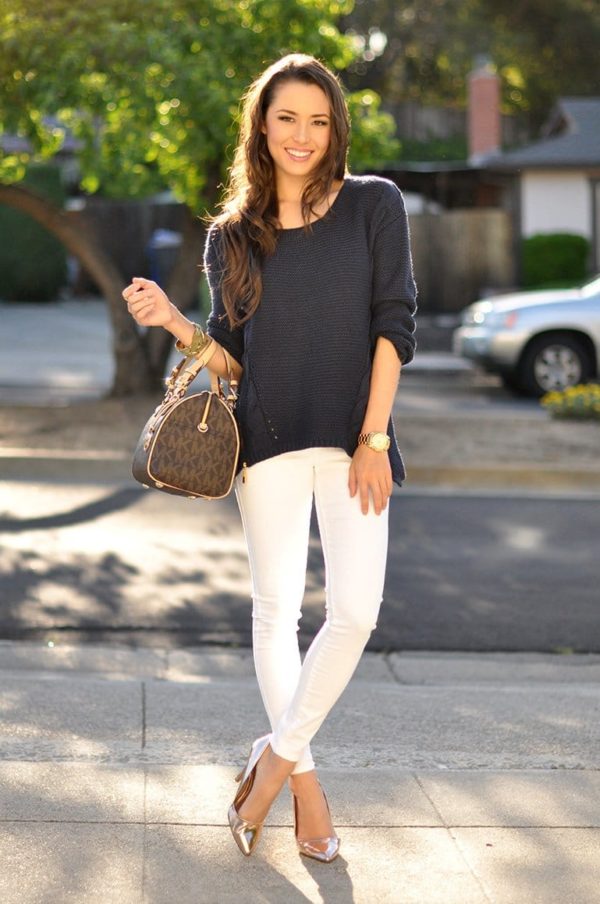 source