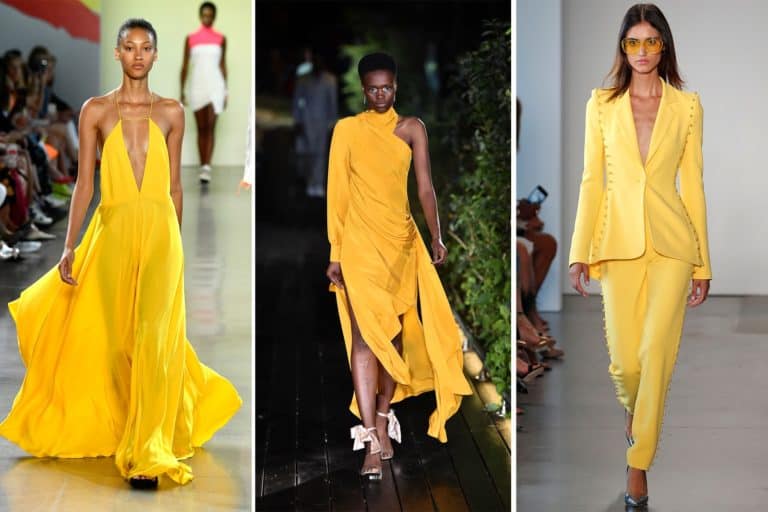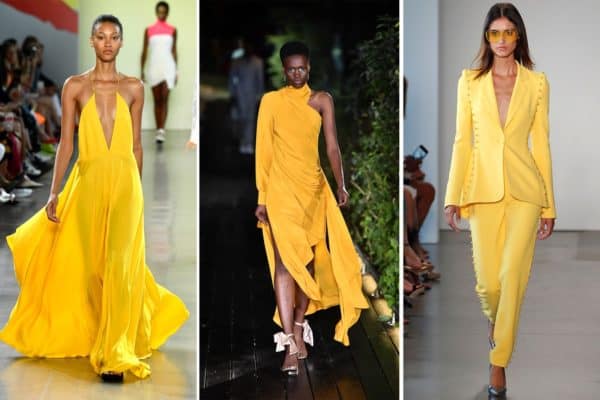 In less than a month of 2019, Fashion week catwalks, the streets, the red carpets, the brands, and the influencers have agreed on one thing: the yellow color. Beyond bad luck and popular beliefs, yellow has become "a must" in the cabinets of the new season. Either during the day or to shape the most sophisticated night looks, this color will dye the key moments of the summer that is about to make its appearance.
Perfect Colour to Embrace the Coming of Warm Days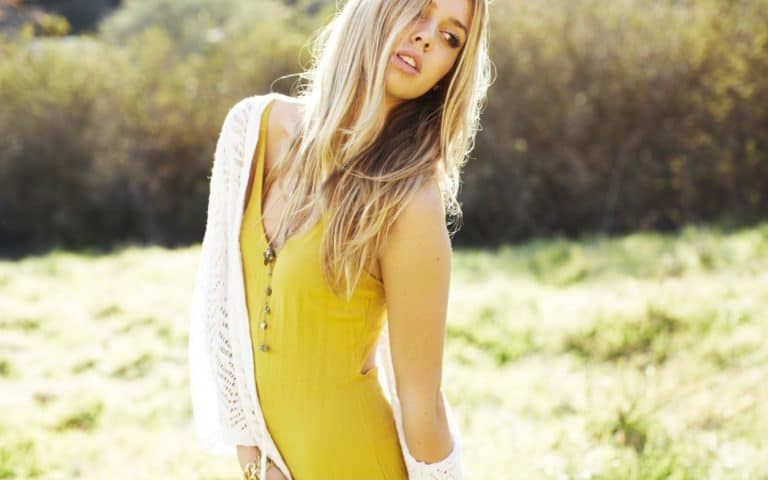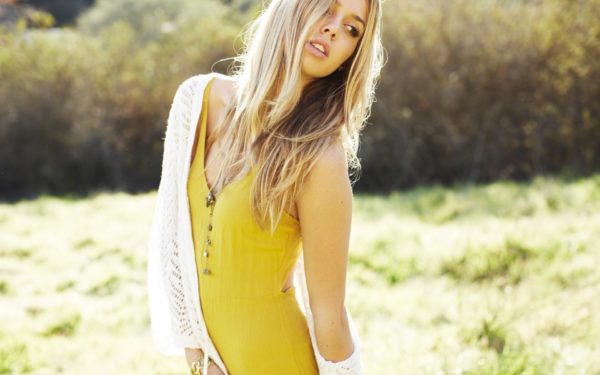 The 2019 collections of Gucci, Louis Vuitton or Oscar de la Renta, for example, dye yellow dresses, jackets, bags, and shoes. The options to match it with luxurious leather garments are numerous and never wrong. In the international street style, most fashionistas have left us with yellow moments in the form of brushstrokes or total looks. Stars like Cate Blanchett, Irina Shayk, Amal Clooney or Meghan Markle have shown us that it can be a perfect ally in a key moment before the flashes.
And to top it off, even Chanel has opted for this tonality in all its versions. Given this perspective, prepare yourself to follow the path of the yellow tiles since it will win over other tones by far in the upcoming warm days. Yellow is the color that will undoubtedly make us triumph and feel chic all year round, especially in the spring.
That is the time of the year that we so eagerly hope to bring out the most colourful hair accessories and feel that summer is just around the corner. Responding to this trend, stores are already showing some of the garments that will become the new fashion uniform. Learn to include the yellow color in your looks, even though small accessories such as earrings or sandals, in this way you will get a more special touch to all of them.
Take Risks and Amaze Everyone with Simplicity and Beauty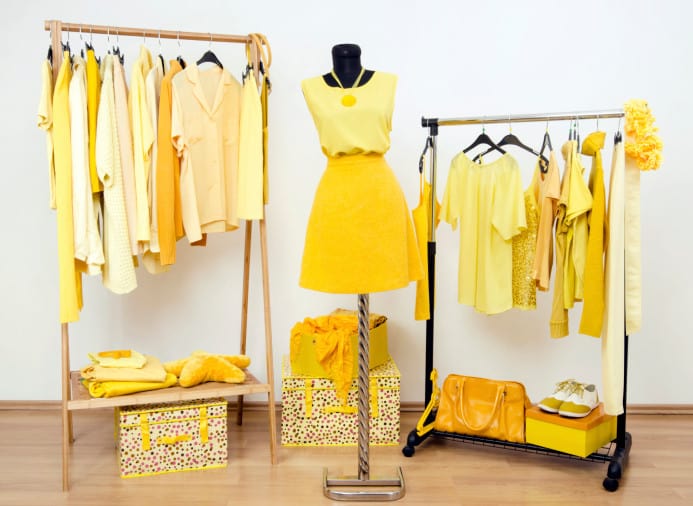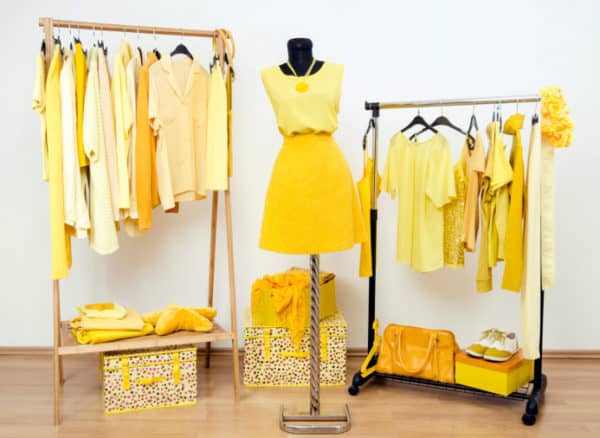 Take a risk and create a total look of this color with different tonalities, or add a basic blank to give it more prominence. You decide that it goes more with your style and how you want to combine it. Yellow is a striking color with which we can achieve spectacular outlook, as long as we are successful with the combination of colors in our outfit and also keeping in mind that its presence must be the main protagonist.
We can use it for example in color block with totally yellow polo shirts or long sleeves with a softer yellow or with details like floral prints or dark blue stripes to achieve just the thing. This color can give a fun touch to our outfit without losing elegance if we take it according to our age in a fun way but also without losing the glamour even when choosing the right accessories for your dog.
It is also an unconventional choice when it comes to makeup but we can create a simple and cheerful outlook that will make you look natural and refreshing to compliment another rebirth of nature and warm days. We can apply it easily in our eyes, using golden tones and illuminator. The combination of yellow in stiletto shoes with elegant and dark outfits is amazing. It gives dynamical energy force to the look! In addition, it complements this color quickly without even having to use makeup or striking accessories.
In conclusion: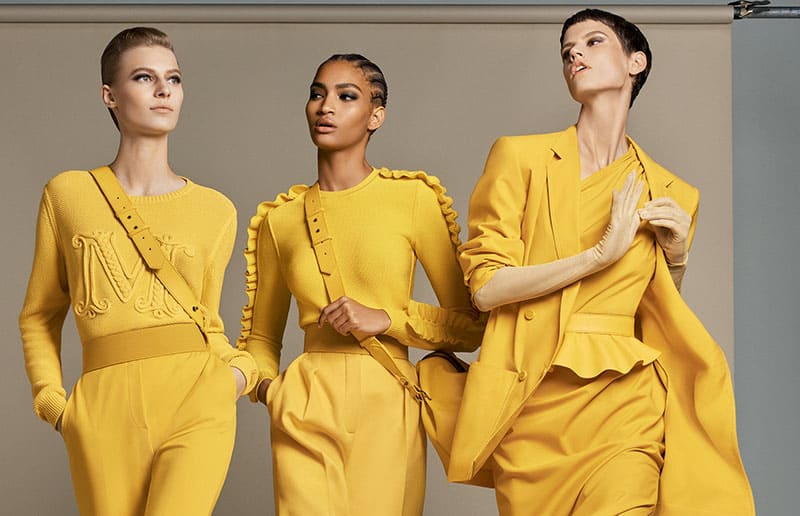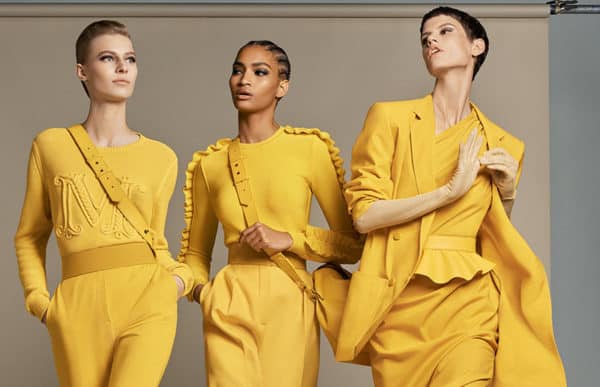 Whether or not you believe in these traditions, yellow visually is a color that communicates and radiates us from powerful social energy. It is a motivating, happy color and the fact is that if something is going to help us feel better, why not try it? Especially when the catwalks of prestigious fashion designers said the story of yellow dominance in the upcoming spring/summer of 2019.