Having beautiful skin that looks and feels smooth, even, and is clear makes a person appear more youthful. Cosmetic skin treatment is a non-surgical procedure that revitalizes and renews skin.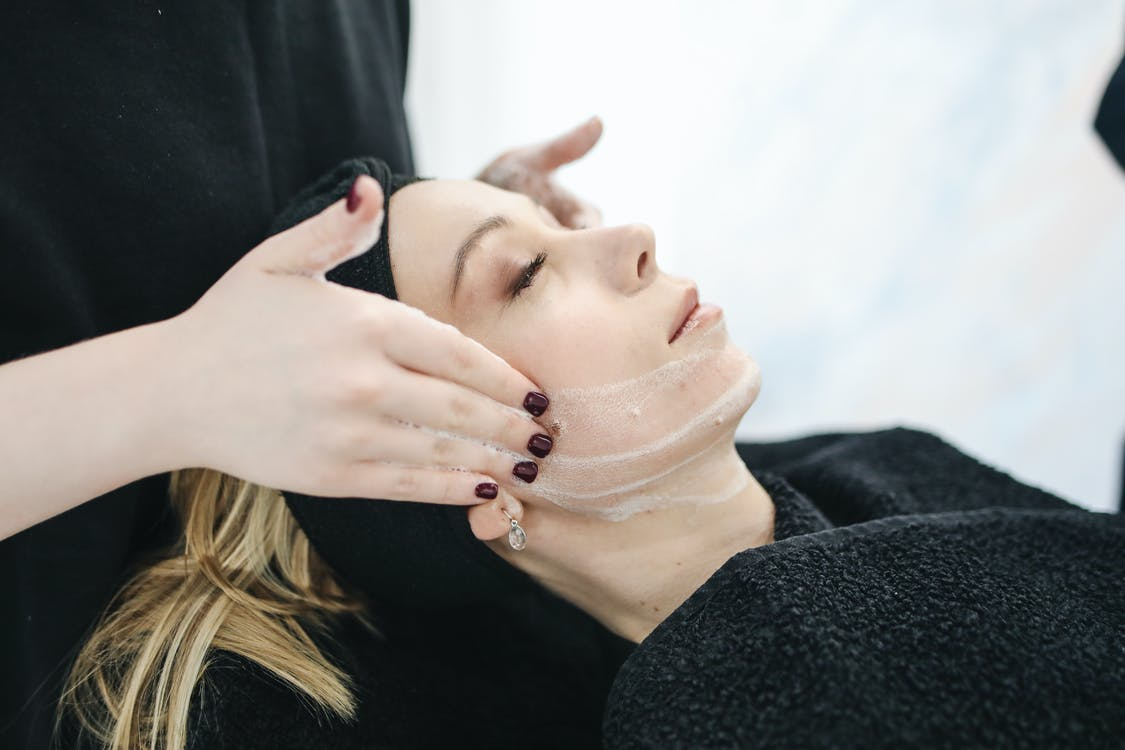 Image by pexels.com
Over time the skin starts to show signs of wear and tear. Aging, stress, and environmental factors can cause damage to a person's skin. Such damages result in discoloration, wrinkles, and age spots.
Cosmetologists are trained to be careful with delicate skincare practices. That's why they can take care of your skin.
Before cosmetologists start their career, they need to pass a state board examination first. They review an effective cosmetology practice test to help them improve their knowledge and skills.
The test gives them the confidence to use different types of treatments on different skin types. The tests also check if they are updated with the popular cosmetic skin treatments available. You are in safe hands when you consult a licensed cosmetologist in your area.
Here are the most popular skin treatments you need to know about.
Botox Injection
Botox treatment helps reduce wrinkles and lines on the skin. Doctors inject Botox in small amounts into the muscles of the face.
A botox injection is for specific muscles, and the treatment takes 15 minutes. Doctors or a cosmetologist do not need to use anesthesia for this process.
There is no need for recovery time from the procedure. A cosmetologist can perform a facial treatment like botox on a person, and they will have it for many months.
Laser Skin Treatment
You can use light to perform a cosmetic skin treatment. Laser skin treatment uses light to treat uneven skin tone, scars, wrinkles, and spots on the skin.
When a person chooses this treatment, an outer layer of their skin is removed. This causes collagen production. It results in firm and smooth skin.
A type of laser skin treatment known as ablative laser reduces early aging on the skin. The ablative procedure is fast, and it provides long-lasting results.
It can be effective for many years. There are some side effects to this procedure, like sensitivity to the sun and redness. Though laser treatment lasts for a longer period, there is a more non-invasive procedure from Dermavel that can help the skin produce more protein for the skin to restore its youthful glow."
Coolsculpting Treatment
Sometimes it may be difficult to exercise and remove all the fat that is not needed in the body. Coolsculpting helps to remove stubborn fat. Paddle devices suction the skin, and a cooling system cools the skin.
Massage areas on the skin where coolsculpting is performed. The whole process can last for three months before a person experiences results.
Chemical Peel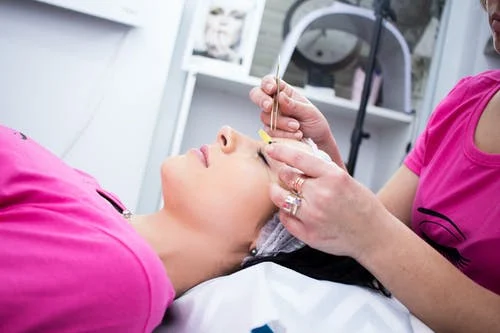 Image by pexels.com
A chemical peel treats rough skin, wrinkles, aging spots, and acne. Chemical peels can be mild or medium.
Mild chemical peels contain alpha-hydroxy acid. Medium chemical peels contain trichloroacetic acid. The results of chemical peel treatment can last for ten years.
This treatment involves applying a chemical liquid to the skin. The chemical causes the skin to blister and peel off.
The result is smooth skin that has fewer wrinkles. You can perform chemical peel treatment on the face, hands, and neck.
It can also treat melasma. These are dark patches. Pregnant or women who take birth control medication can have melasma.
Liquid Facelift
A liquid facelift can help reduce wrinkles and sagging skin. This skin treatment procedure is where a specialist injects dermal fillers into the skin.
Fillers can include gel solutions like Restylane and Juvederm. They help plump up lips, tighten wrinkles, and fill gaunt cheeks. This procedure gives a person a rested and bright look. It can last for two years.
Microdermabrasion Treatment
A skin condition may need mild dermabrasion treatment. There are several such skin conditions like blackheads, acne, and age spots.
Other conditions are stretch marks, enlarged pores, and dull skin color. Microdermabrasion is a better option for these skin conditions.
The procedure involves enlarging pores, removing facial lines, scars, age spots, and acne. A doctor will use tiny crystals to sand your skin.
Microdermabrasion treatment can last up to 30 minutes. Depending on the skin condition you are handling. You may need to perform more than one treatment session on a person.
Conditions that may need more sessions are enlarged pores, acne, and fine lines. It will take a few treatment sessions before you can start seeing results. A patient does not need recovery time for this process.
Body Contouring Treatment
A person may need a procedure to reduce cellulite in the body for various reasons. Body contouring uses a machine with four technologies to reduce cellulite.
A Velashape III machine helps reduce cellulite. It also helps to reduce the sagging of the neck, skin, and chin regions. The procedure involves heating fat cells, collagen fibers, and connective tissues.
This type of skincare routine needs many treatment sessions to give the body and skin rejuvenation. It makes the body smooth and reduces the area of treatment. Such treatments enable you to make people look and feel great.
Laser Hair Removal
Laser hair care treatment is a safe procedure on any part of the human body. It works well when hair absorbs more light, and the skin allows laser light to reach the hair follicle.
The best skin type for this treatment is light skin with dark hair. The reason is light skin and dark hair absorb light quickly. The procedure causes permanent hair loss after 3 or 8 sessions.
Many factors will determine the number of sessions a person will need for this treatment. These factors are the color and thickness of hair, skin type, and treatment location.
Dermal Fillers Treatment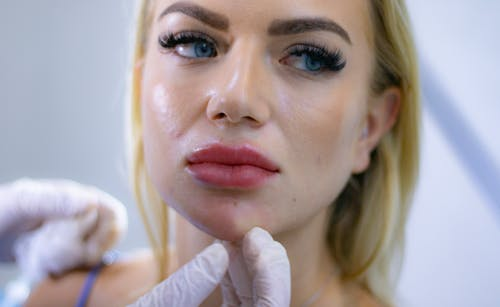 Image by pexels.com
Fillers can plump the cheeks or lips. They remove wrinkles and reduce creases on the skin. Skincare treatments like derma fillers contain hyaluronic acid, synthetic polylactic acid, and Restylane.
Dermal fillers are temporary skincare treatments that can last between 6 to 18 months. A doctor or cosmetologist injects fillers into the skin when performing a dermal filler procedure.
Chin Fullness Treatment
Chin fullness treatment, also known as a double chin treatment, is possible using non-surgical methods. For this type of treatment, a medical aesthetician is not needed.
The treatment procedure involves deoxycholic acid that absorbs fat. This acid reduces chin fullness quickly. There is no discomfort during the procedure of chin fullness treatment.
Older people and mature moms in their 40s, 50s, and 60s may prefer this type of skin treatment. It is also good for anyone looking for a non-surgical procedure. The healing period is also short.
Oxygen Facial
Oxygen facial uses a machine to push oxygen and skincare products inside the skin using steam. These skincare products are hyaluronic acid, botanicals, and vitamins. The results of this treatment procedure include a balanced skin tone, brighter skin, and reduced face lines.
Key Takeaway
The skin is the largest organ that protects the human body. Treating your skin makes it possible for your skin to protect you in better ways.
Cosmetology helps to restore the skin to a youthful and beautiful state. It repairs the skin from sun damage that causes imperfections.
Professionals help perform non-surgical procedures like botox, injecting fillers, laser resurfacing, among others. Such skin care treatment gives the skin smooth, bright, and better-looking skin. Most of these procedures are non-invasive and need less recovery time.