Do you have a wardrobe full of clothes that you can use only to style party outfits? Searching for some tricks and tips on how to wear your party outfits at the office too?  Although it may seem impossible, with some fashion tricks you can instantly transform your party looks into a formal office look. Every woman wants to look stylish every day. These tricks below will help you look and feel fashionable while stepping into the office, wearing your party clothes.
Wear your dress with jeans, leggings, or stockings
Do you have a favorite floral dress that is perfect to style eye-catching party outfits, but you can't carry off at work? Most women do! The good news is that we have a solution for you. You can wear your party dress at the office too. How? Simpler than ever! All you need to do is to wear it with a pair of leggings. Or, you can experiment with the dress plus denim trend which is increasingly popular among modern women these days. For an even sleeker look, you can opt for chic stockings too.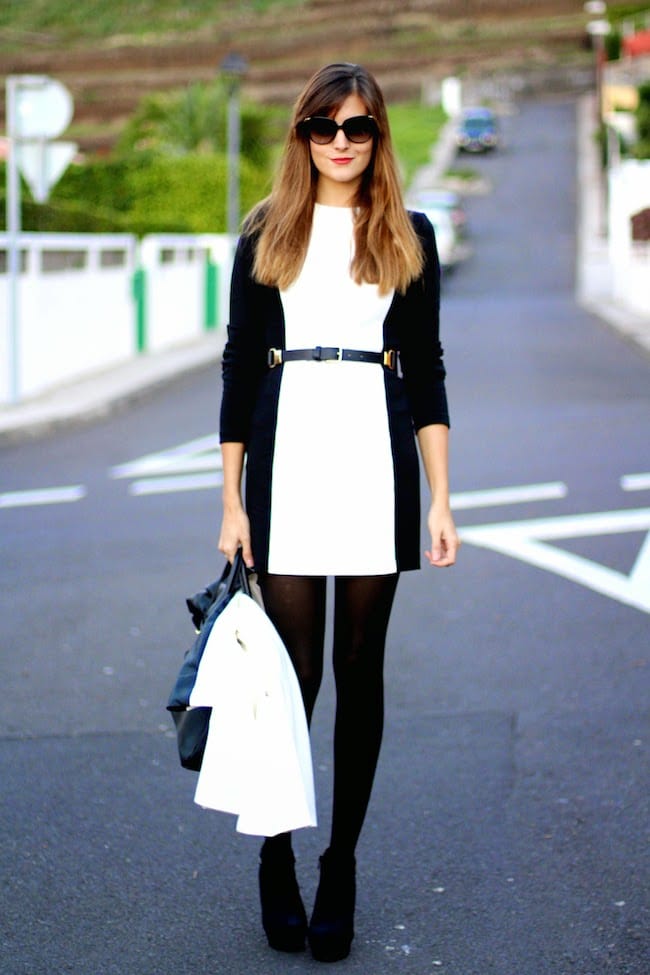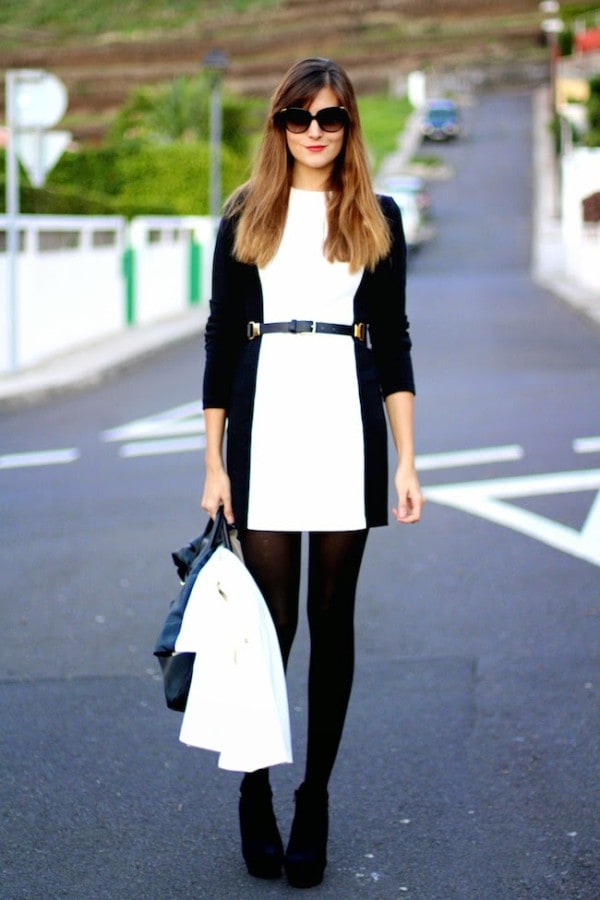 source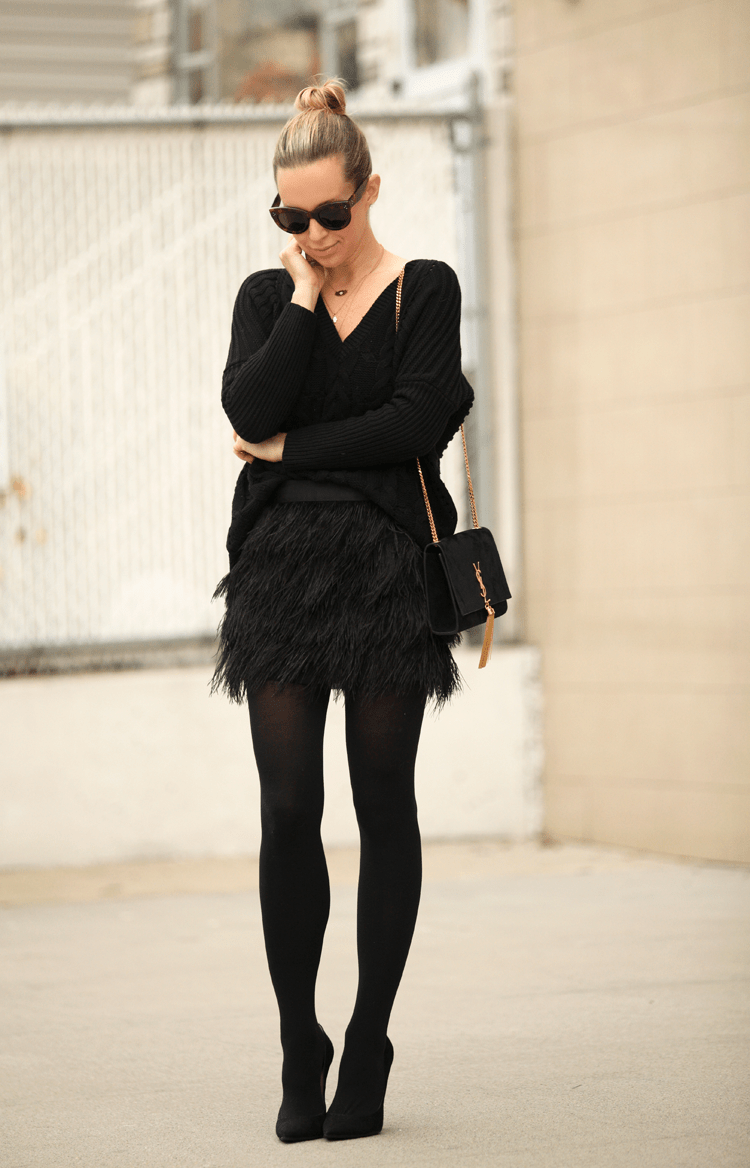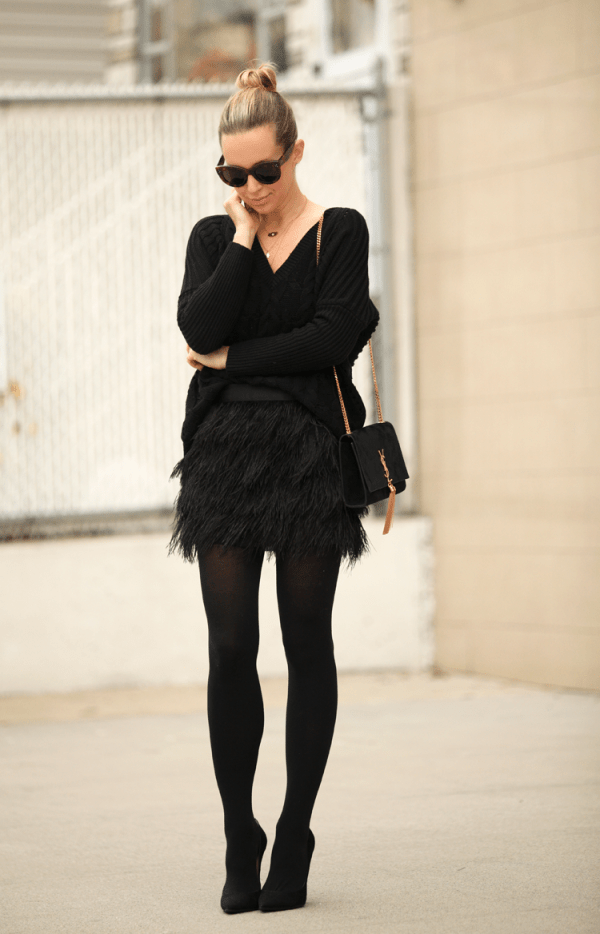 source
Team sequins and bright hues with solid colors
Sequins are almost impossible to wear daily, especially not at the office. We say almost impossible, not impossible at all! If you wear them the right way, you can rock sequins even in the office. All you need to do is to pair them with solid colors to balance the look. For example, a monochrome blazer or a pair of black trousers can do the balance work in any sequins party outfit that you want to wear at the office.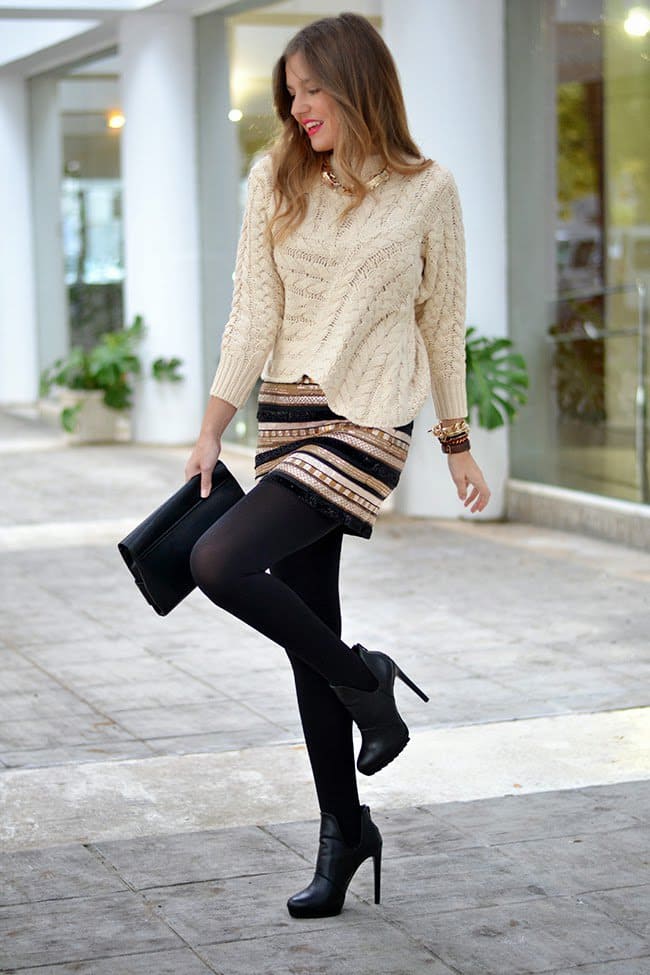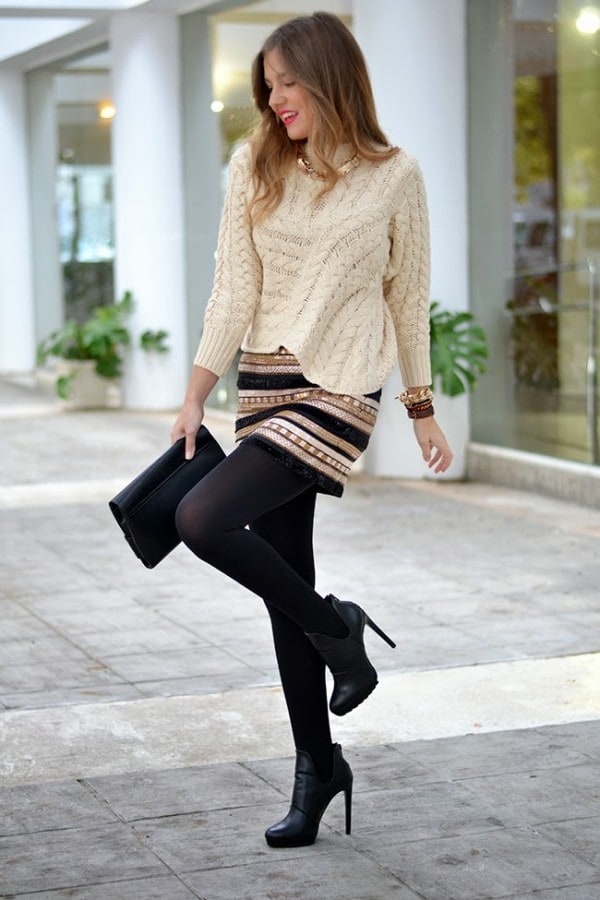 source
Style your dress as a skirt
Off-shoulder dresses make a perfect appearance when styled in party outfits. But, they might not work in everyday settings too, especially not in a semi-formal or formal settings, like the office attires. In order to instantly transform an off-shoulder dress party looks into a formal outfit, we recommend you to wear it as a skirt. Seems impossible? Not at all! Wear a shirt or tee over the dress and tuck it inside a belt. This way you will make the dress appear like a classic skirt. The button-down and skirt are that timeless combinations that can never be out of style when it comes to office outfits.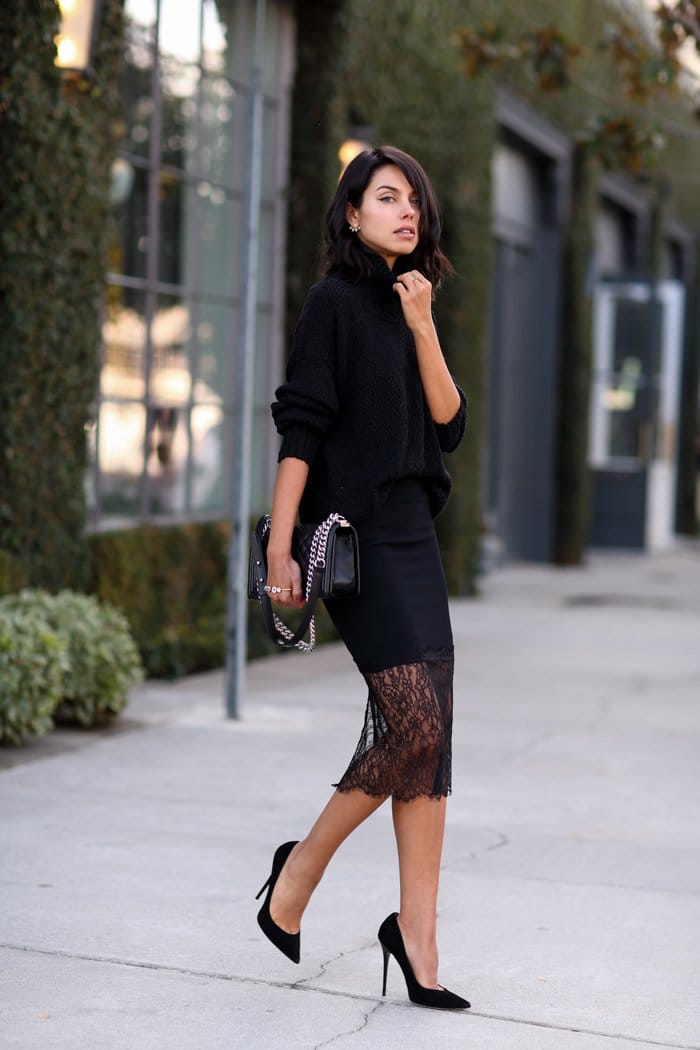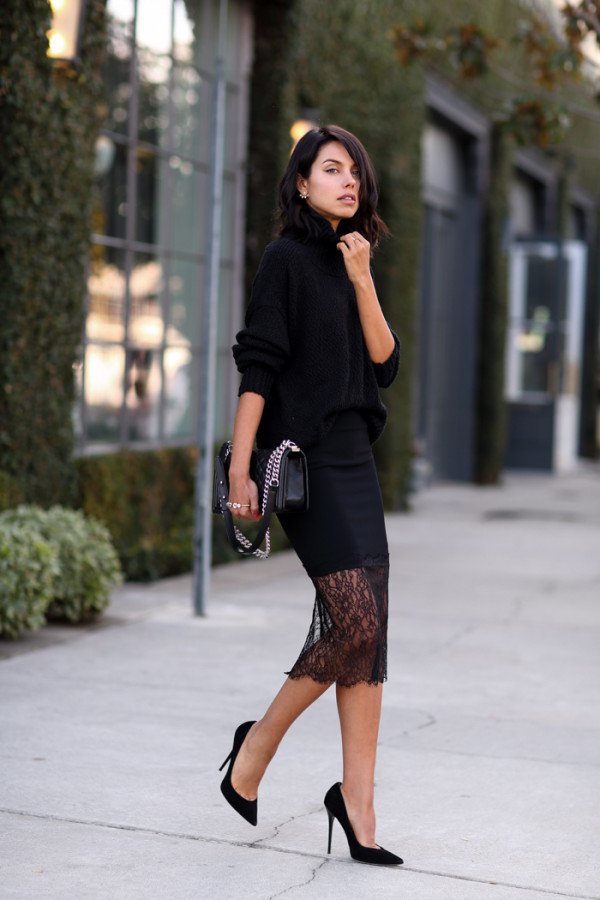 source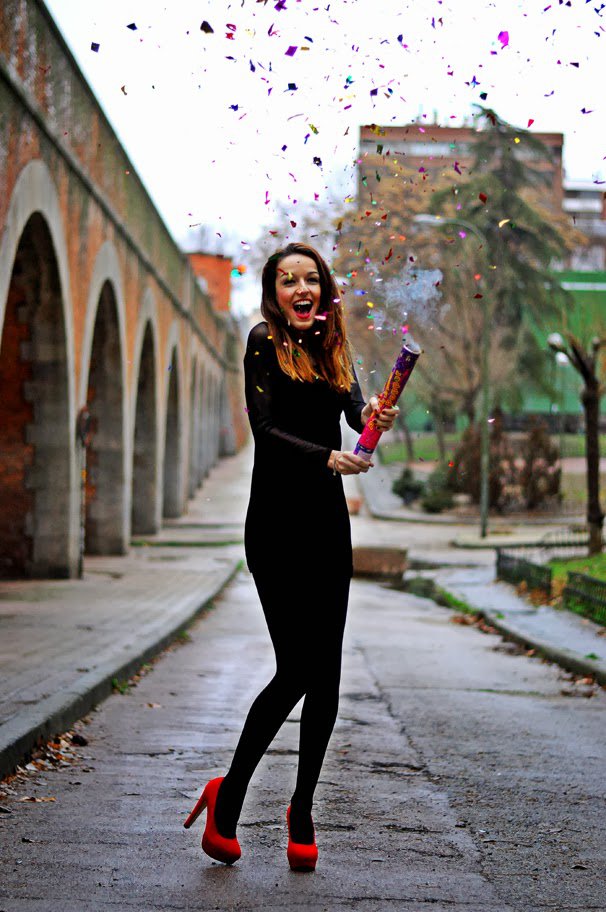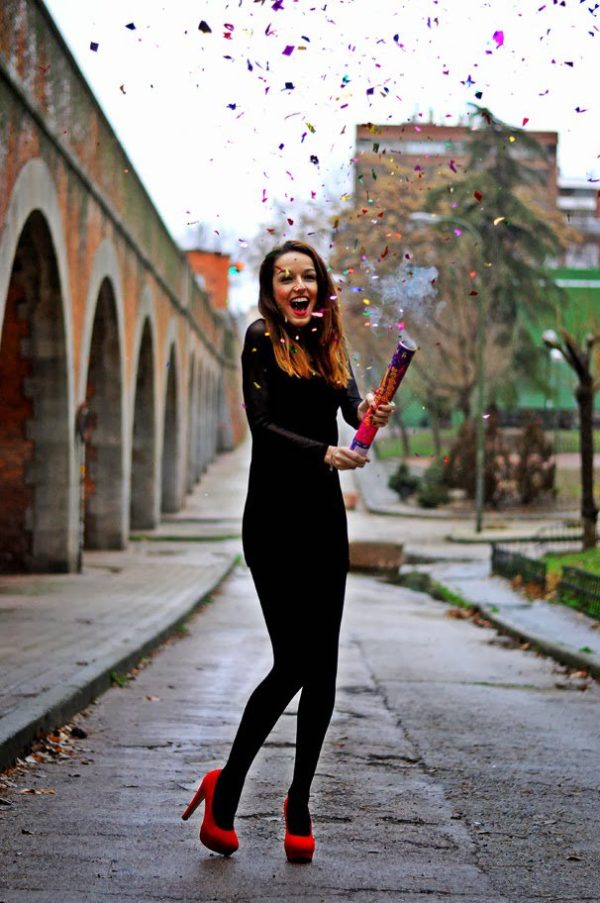 source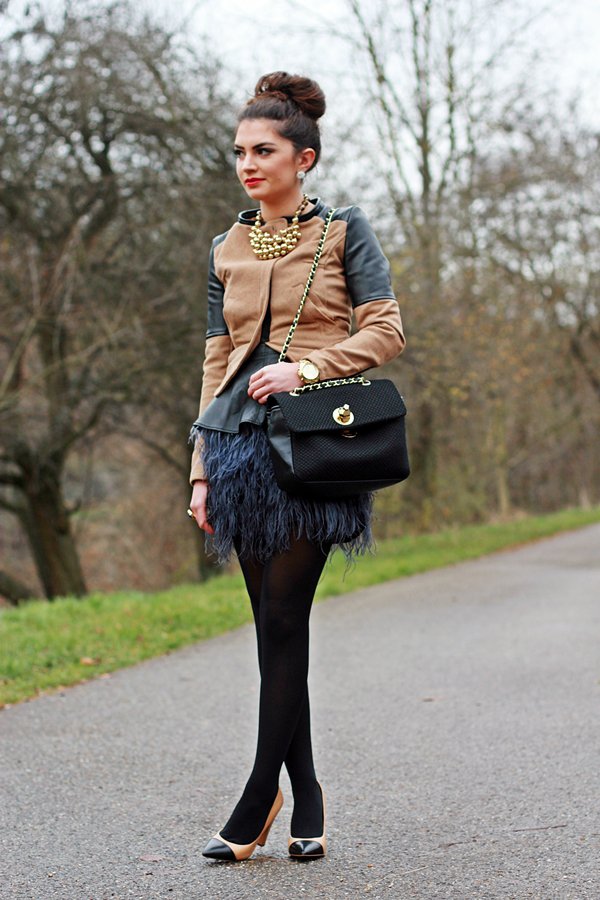 source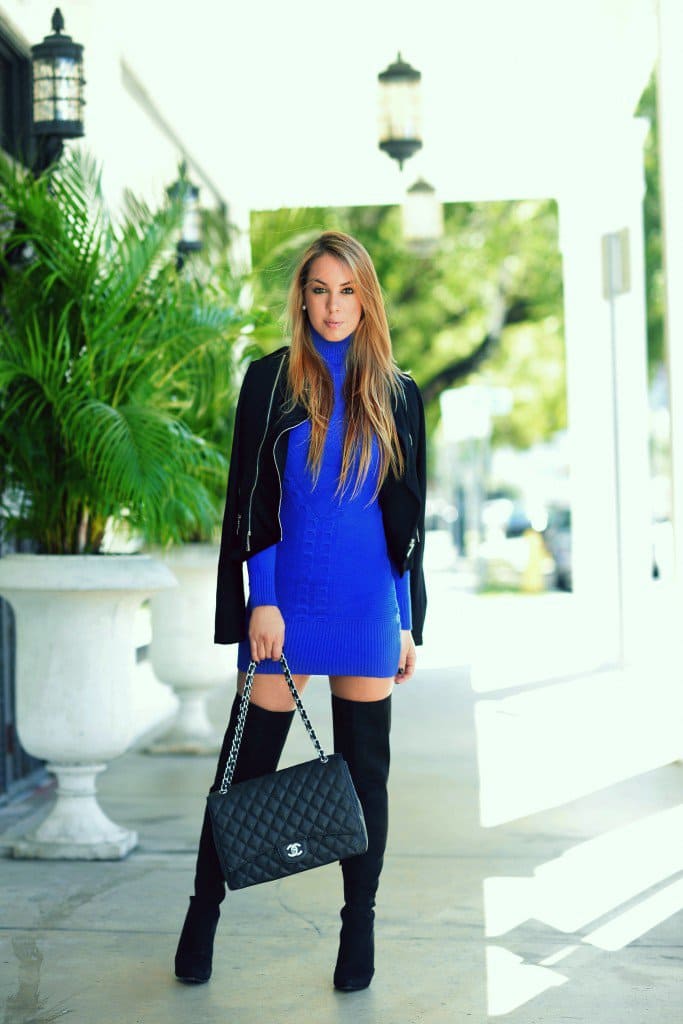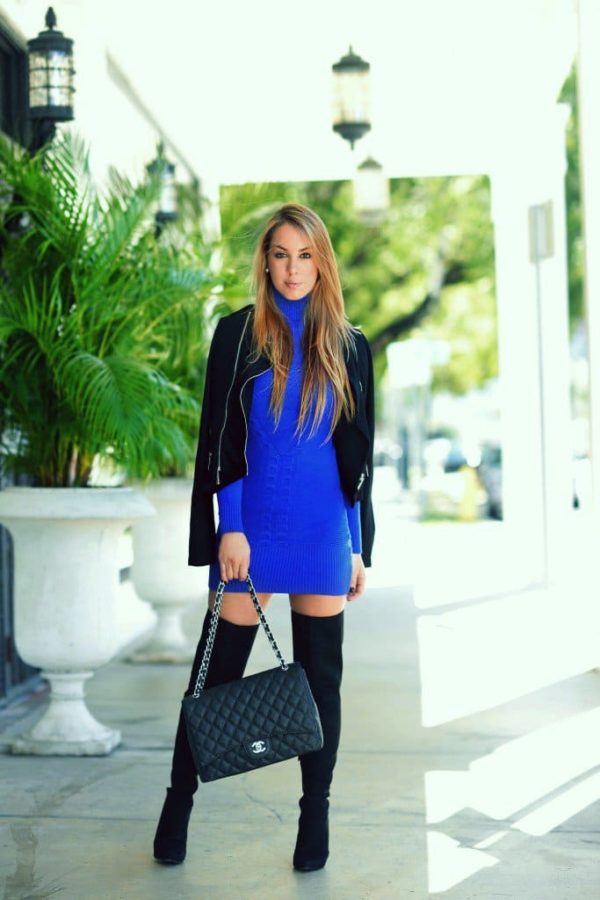 source
Add a jacket or blazer on top
When we refer to party clothes we mostly refer to those sexy cami tops, lace dresses, and sultry outfits. And, they work just fine when the night comes out. But, how exactly can these clothes fit into your daily life? You may think that wearing your party outfits during the day is so tricky and almost impossible! Wrong! It is simpler than you can imagine. All you need to do is to add a chic blazer or a jacket on top to balance the look. Adding a blazer will instantly boost your look from sexy to sophisticate. And, this is all you need for the day variant. Sophistication, elegance, and classic! No matter the way you style your party top, adding a tailored blazer on top will make it absolutely stunning. Pair it both with trousers or sexy dresses. The timelessly tailored blazer fits well both options.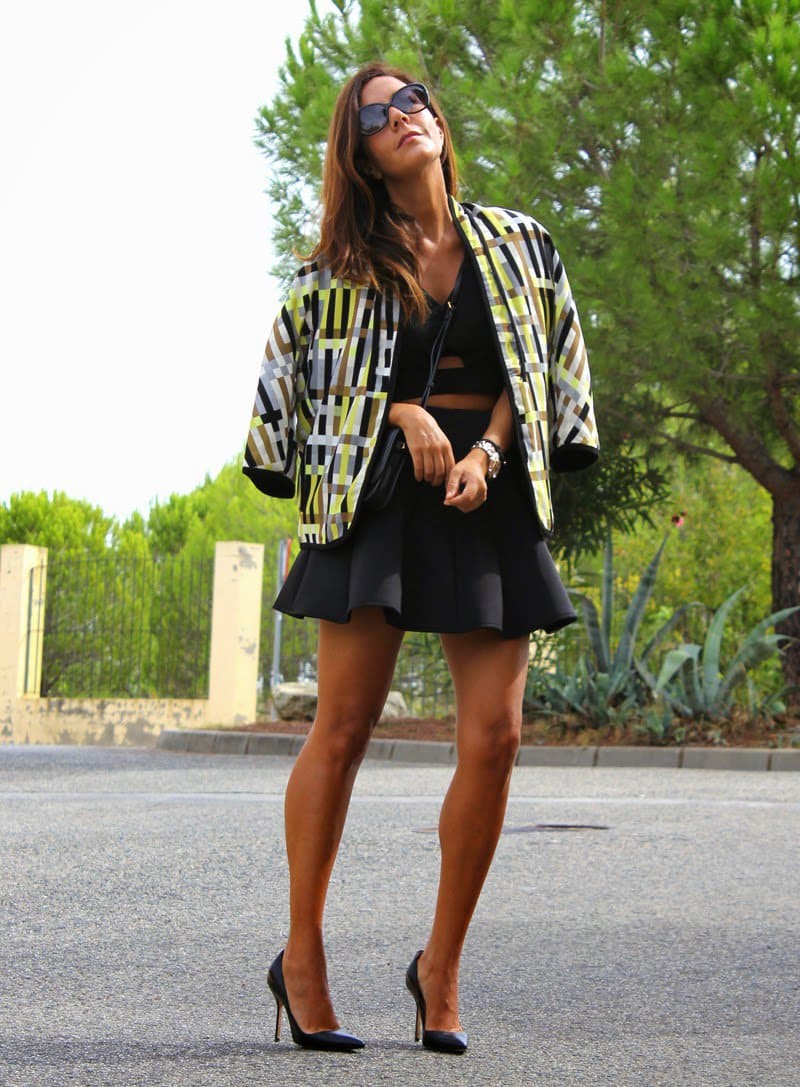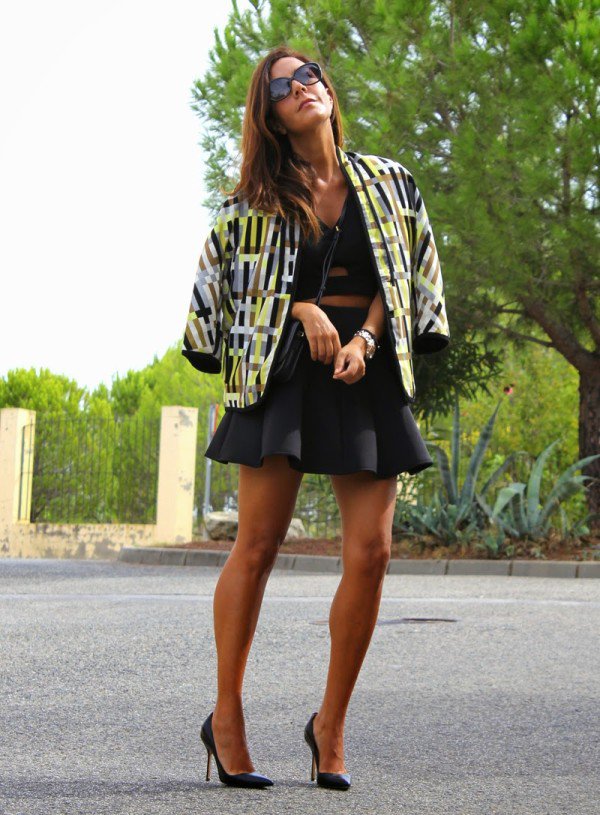 source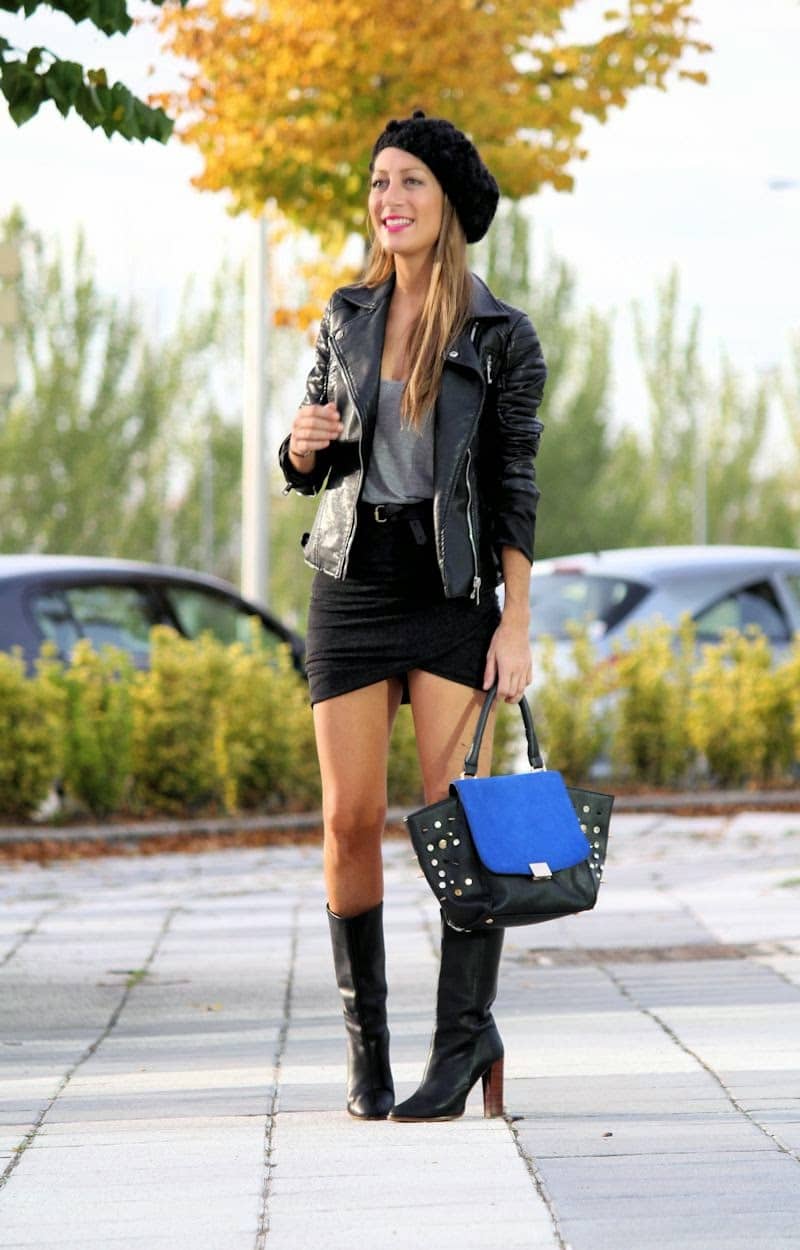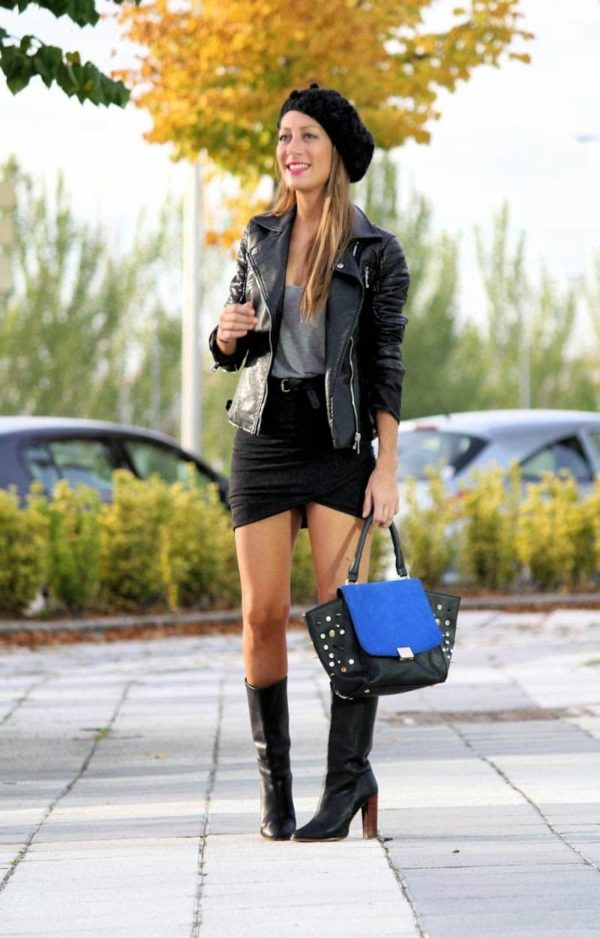 source
Accessorize right
Want to dress to impress? Sometimes all you need to do is to accessorize the right way! It is that simple. Choosing the right pair of shoes, a handbag, a scarf, or jewelry can do the work of impressing your outfit. Accessorizing party outfits is not a really hard thing to do. But, when you want to wear your party outfit at the office, you may pay a bit more attention to accessories and details. The best is to go minimal with accessorizing. Remember, less is more!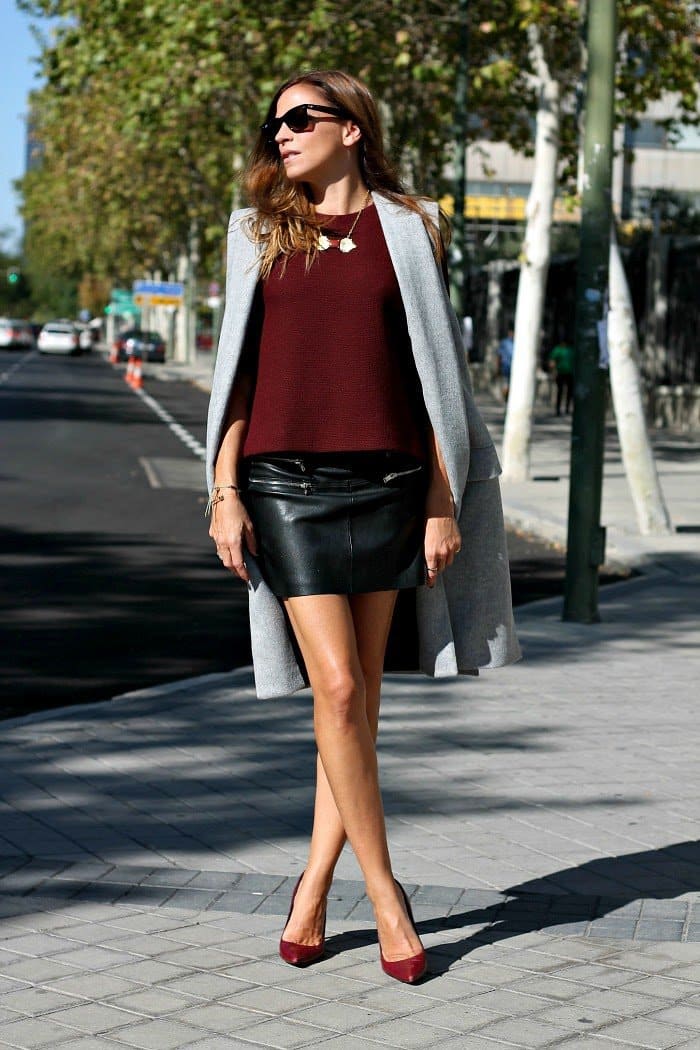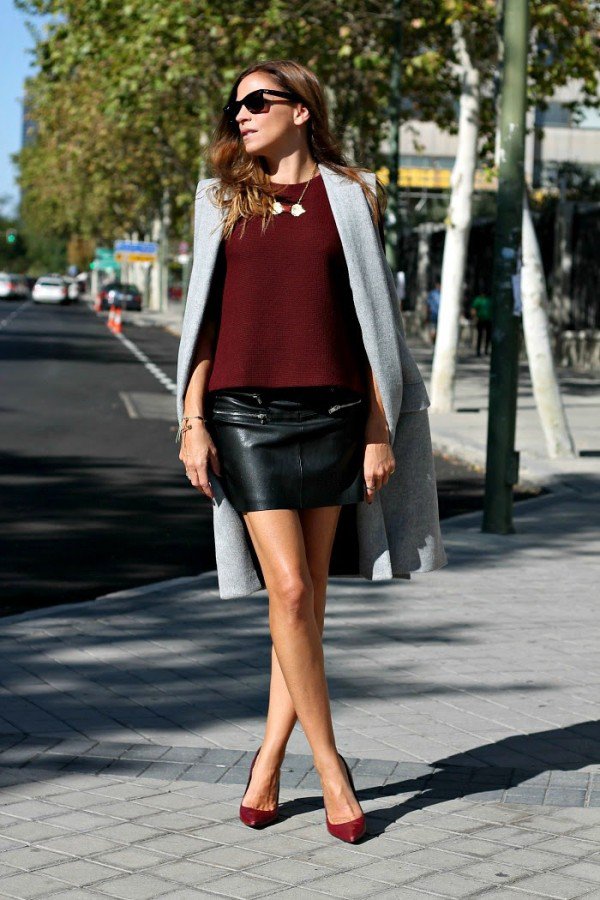 source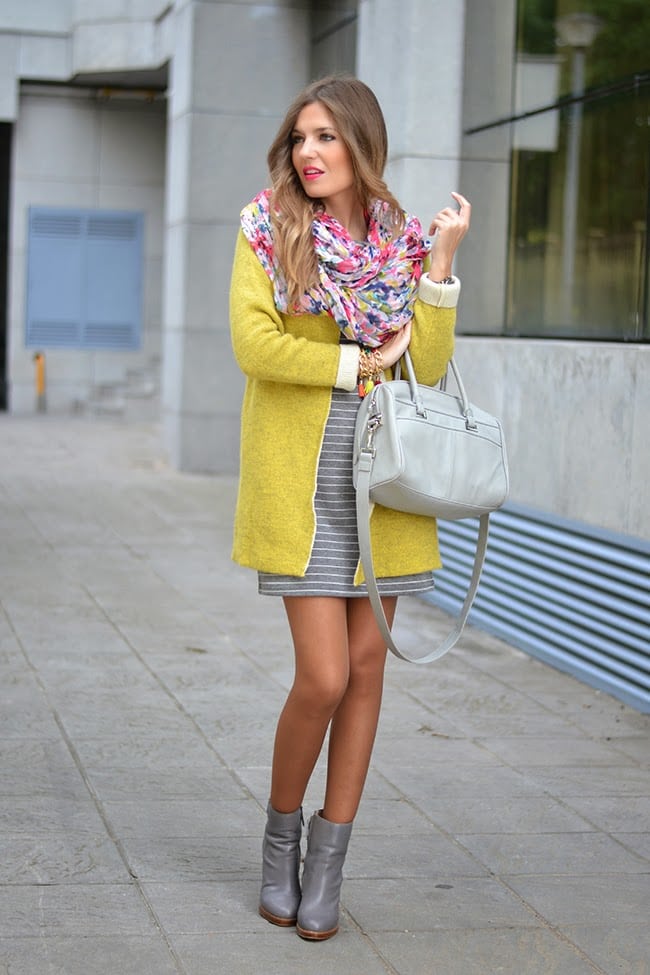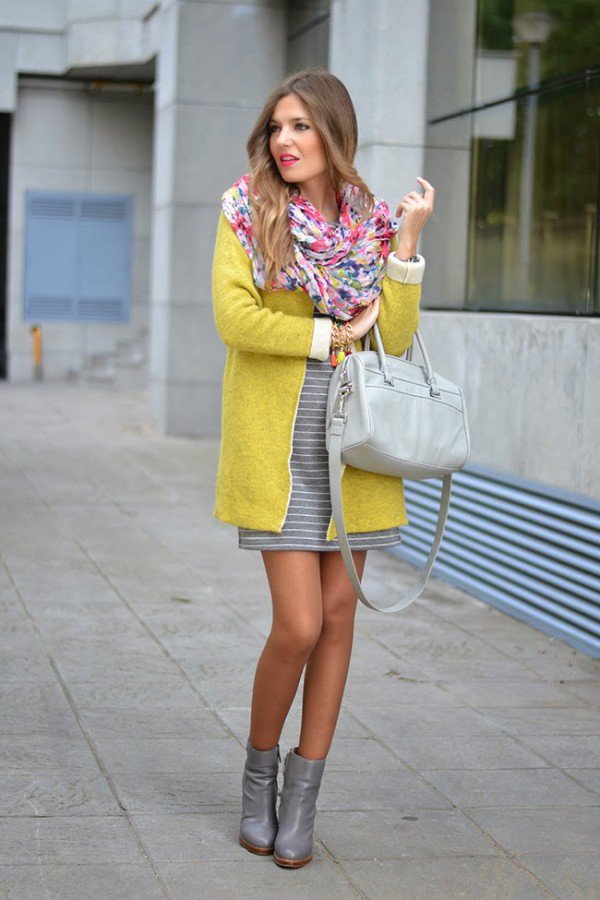 source
Pair your party dresses with tees underneath
If adding a blazer over your party dress is a little bit out of fashion for you, then consider the next: wear a fitted button-down or a tee under the off-shoulder dress! Wearing a button-down under a party outfit can make them work-appropriate in a fashionable manner. And, who doesn't want to look fashionable while walking down the office? This chic and smart attire can transform from a "desk outfit" to a "drinks with colleagues outfit" in no time.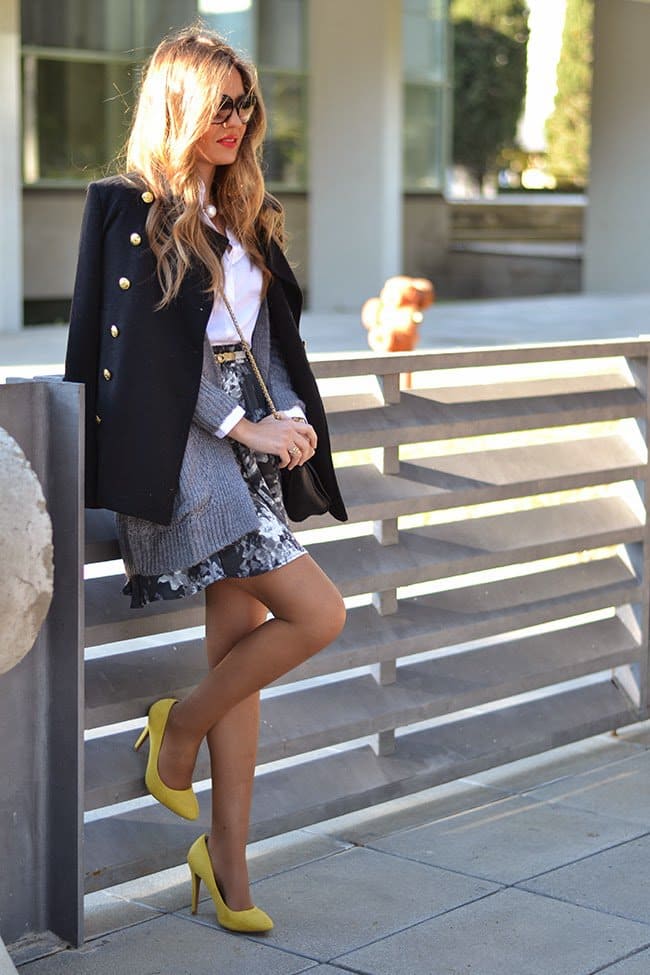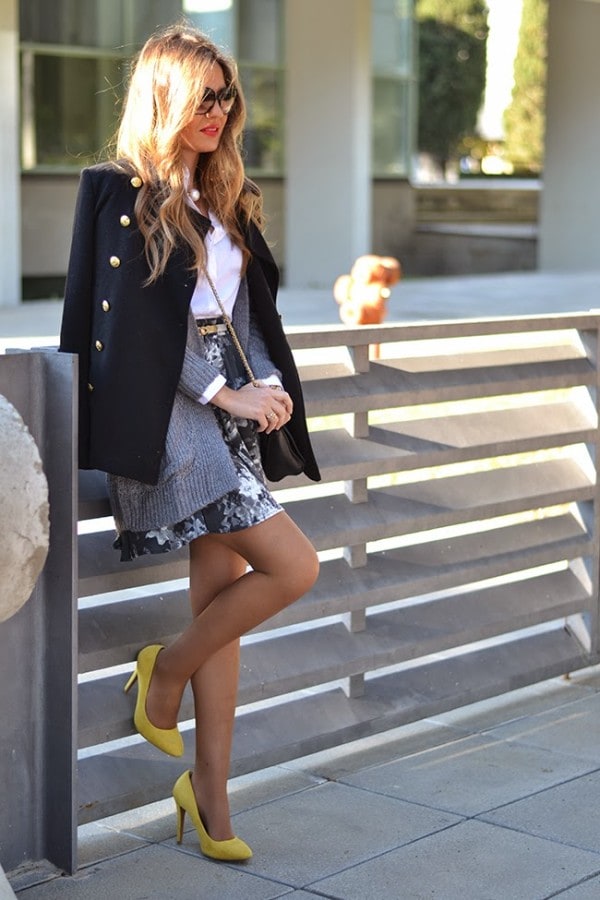 source
Chinch the waist for a formal look
Did you know that cinching your waist can instantly help you present your best fashion game? This is both the case when styling party outfits as well as everyday attire. And, of course, it is a trick that will help you transform your parry look into a formal office look. No matter if you are wearing a summer jacket or a shrug on top of your party clothes, cinching the waist will make you look more formal and elegant. Try to see the difference!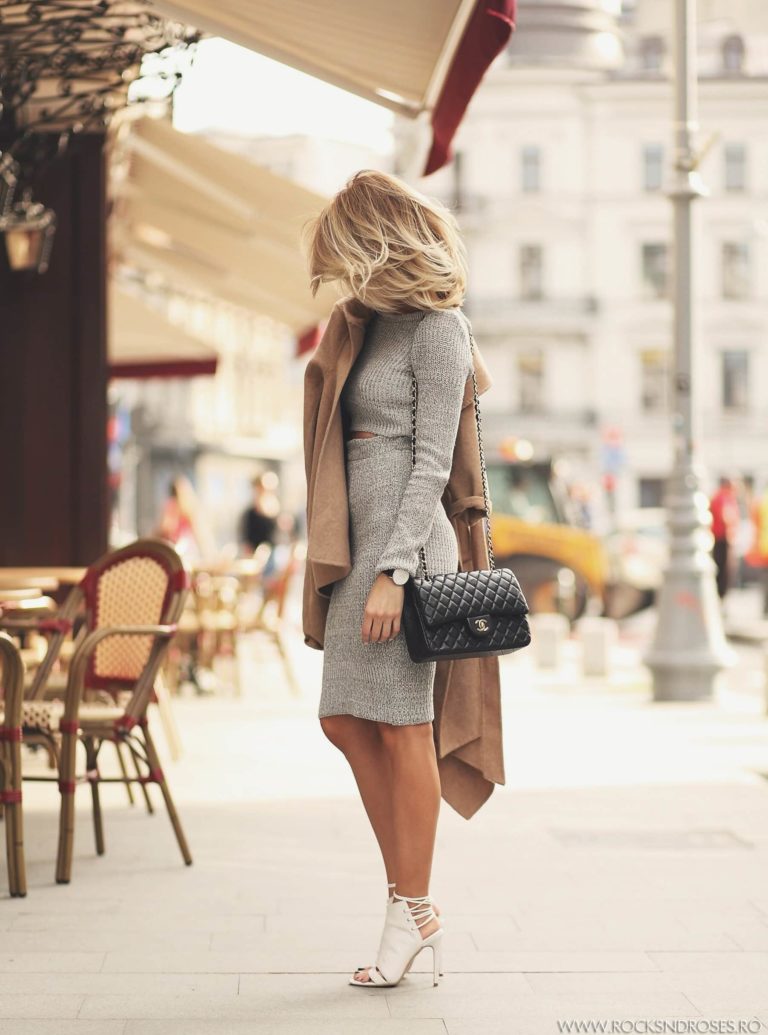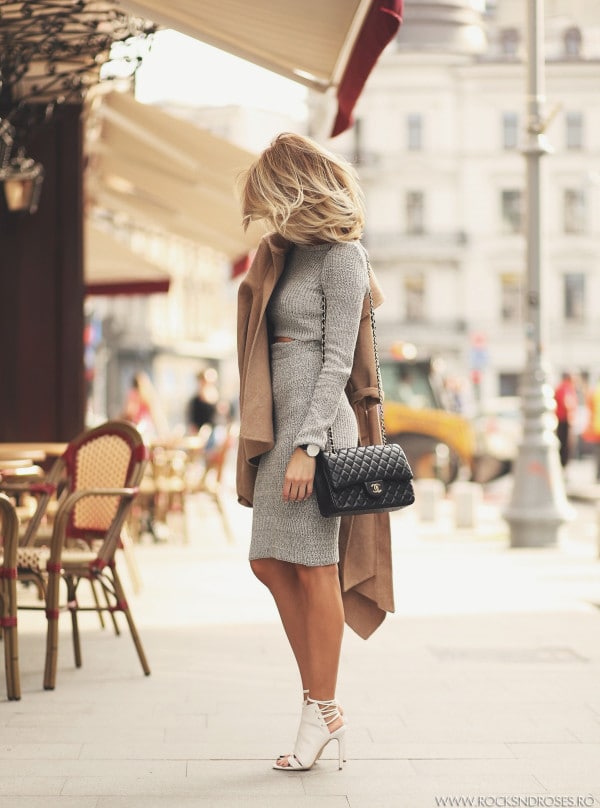 source