Flower nail art design has never been out of fashion.  Women simply adore the spring blooming design on their nails. The best about these designs is that you can draw them on your own without spending money at the manicurist.  All you need is to put your creativity on max and experiment with different flowers and blooms, as well as to mix different colors ansades. In the gallery below we are inspiring you with some adorable flower nails art design ideas. We hope our delicate selection will help you choose your next manicure idea. Enjoy these blooming beauties below.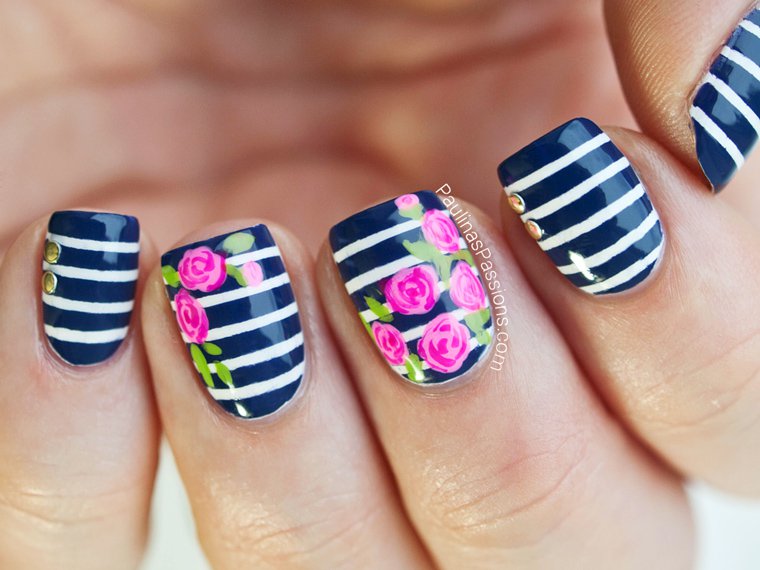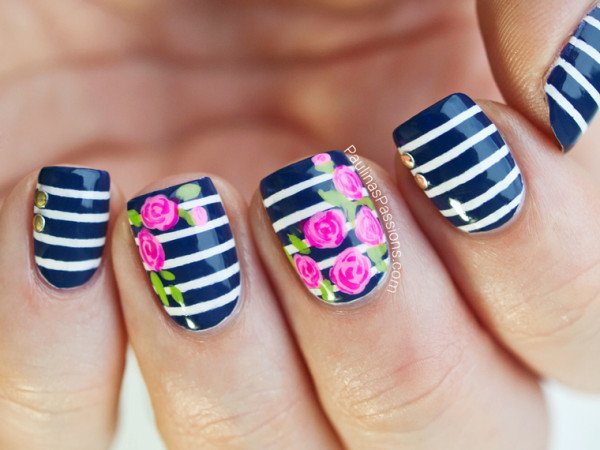 source
Kenzo print
Inspiration is everywhere around us. Find it in Kenzo's floral print designs and implement it in your manicure. Try this flower nail art design idea with a black base. This is the easiest way to achieve the look since the color can create a perfect base for drawing a pink, purple, blue, or yellow flower on the top. Experiment with different hues for the flowers on each nail, or simply keep the rest of the nails black, while trying the floral print only on one nail.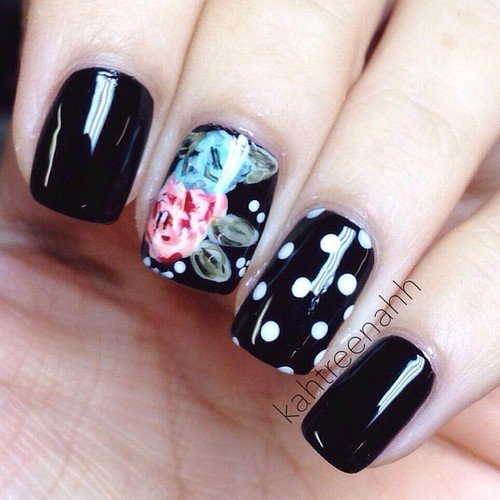 source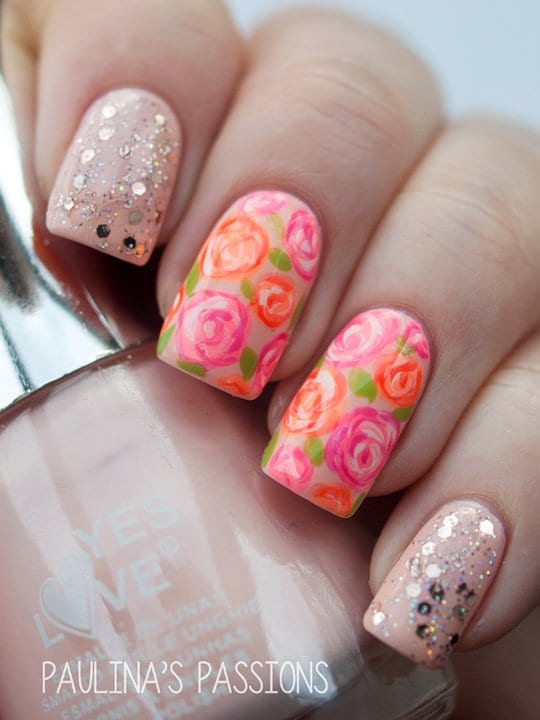 source
Nude blooms
Did you think nude, natural-looking nails are boring? You were absolutely wrong. When decorated the right way, nude nails can make a statement too. Well, how to choose the right décor for your natural-looking nails? Flowers are the answer! Flower nail art design on one finger can make your boring nails look so eye-catching. The next time you choose a plain neutral shade for your manicure, remember to add floral prints to one finger at least. That will insert a little pop of color to your nails look, making them look anything but boring and "already seen".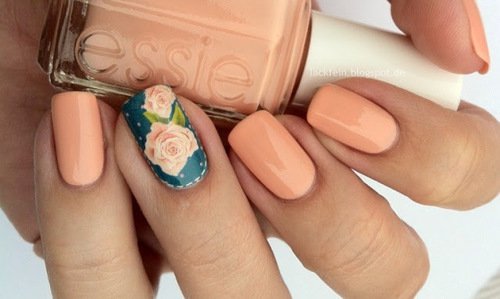 source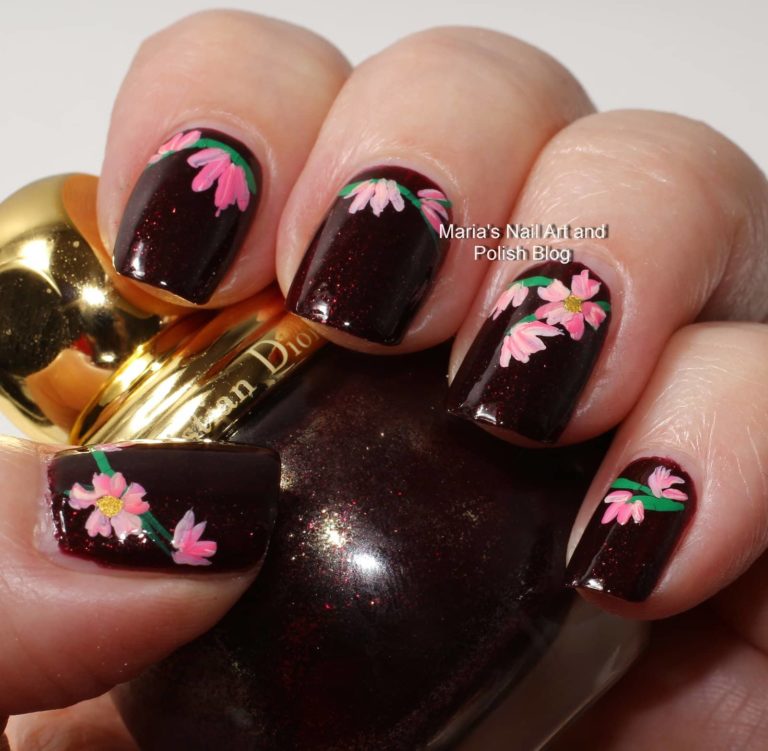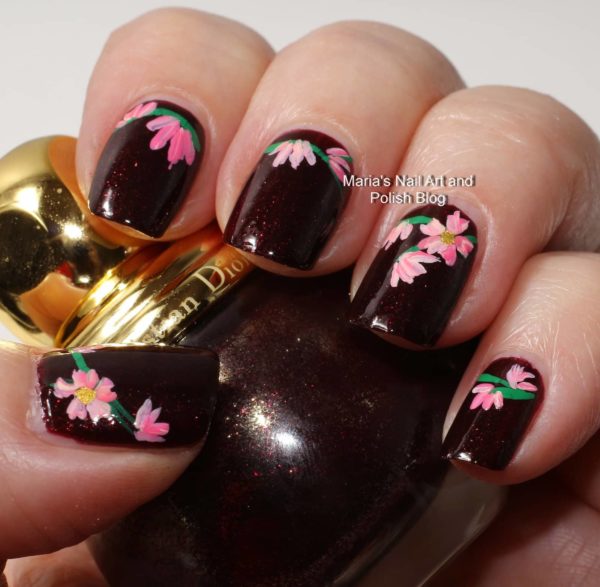 source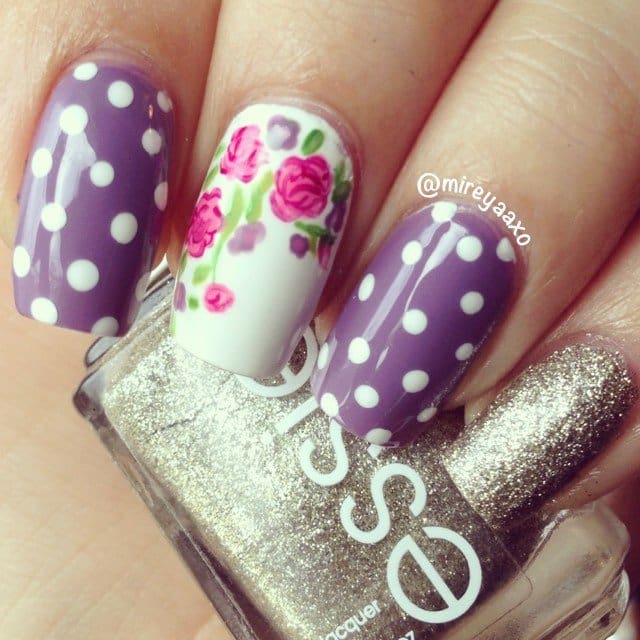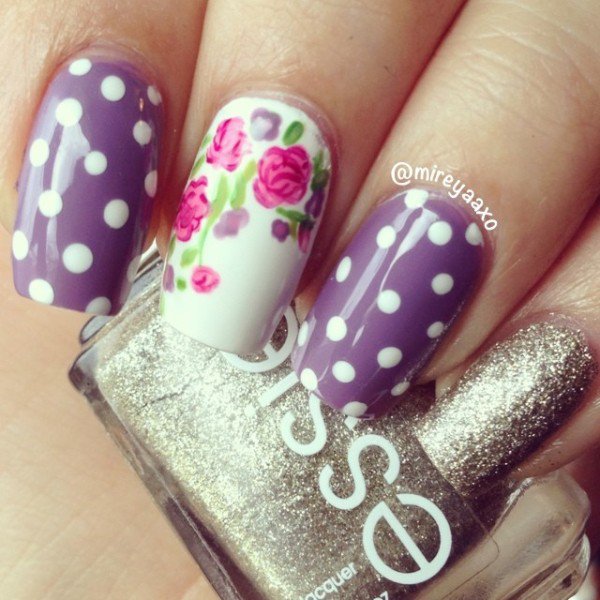 source
Gemstone blooms and nails decorations
Are you obsessed with gemstones? They are not reserved only for your jewelry. You can wear them on your nails too. Yes, gemstones may look a little "too much" if not used the right way, especially when it comes to manicure. But, they also look amazing when used to complement your flower nail art design. Paint your nails with blooming flowers and then decorate the flowers with some small gemstones. That will make your floral nails look shining.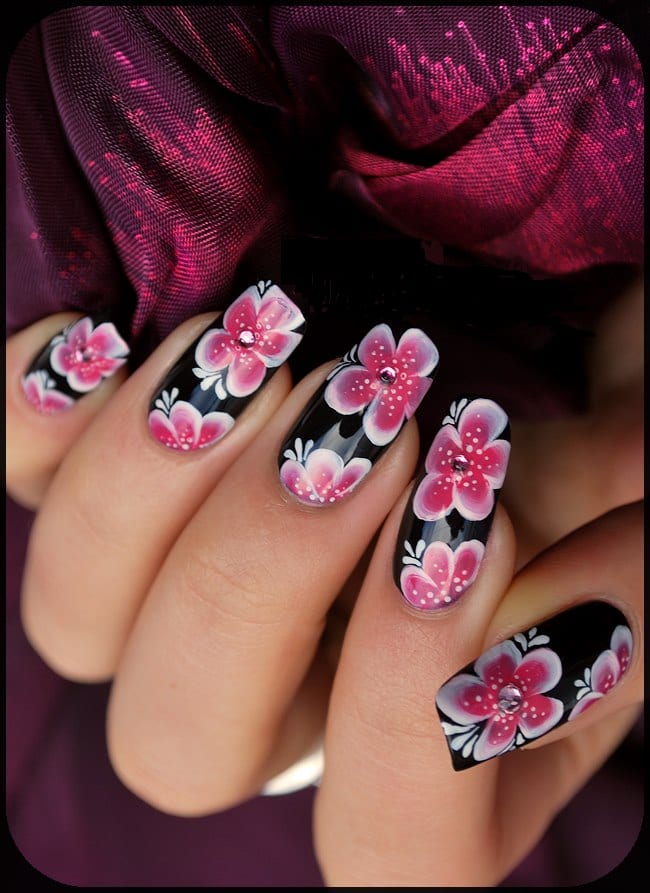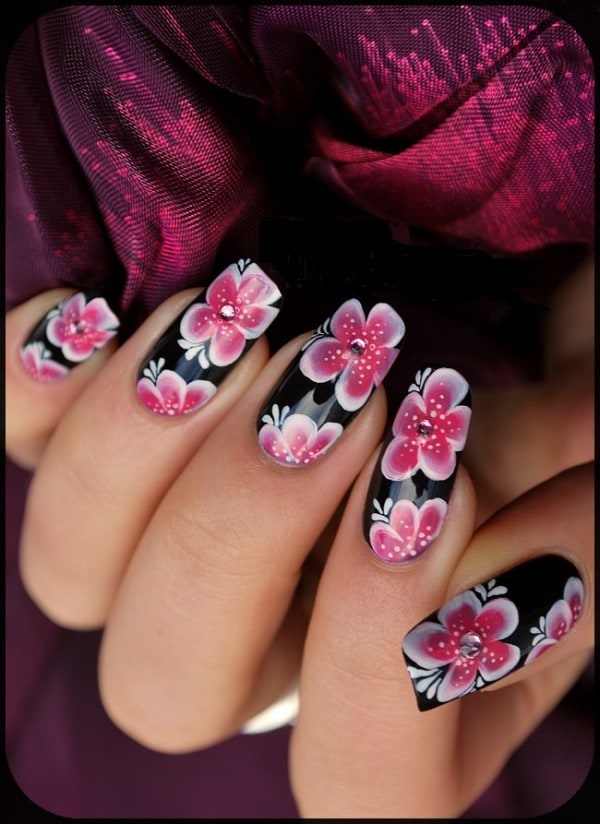 source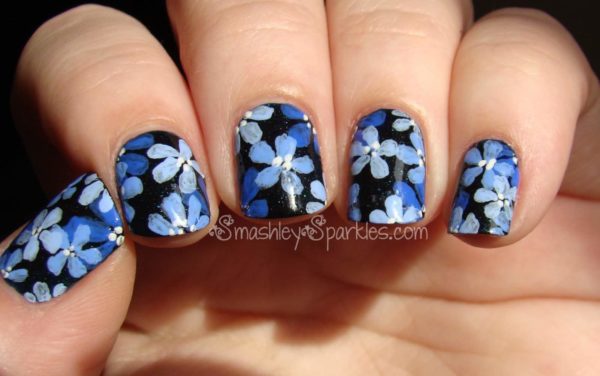 source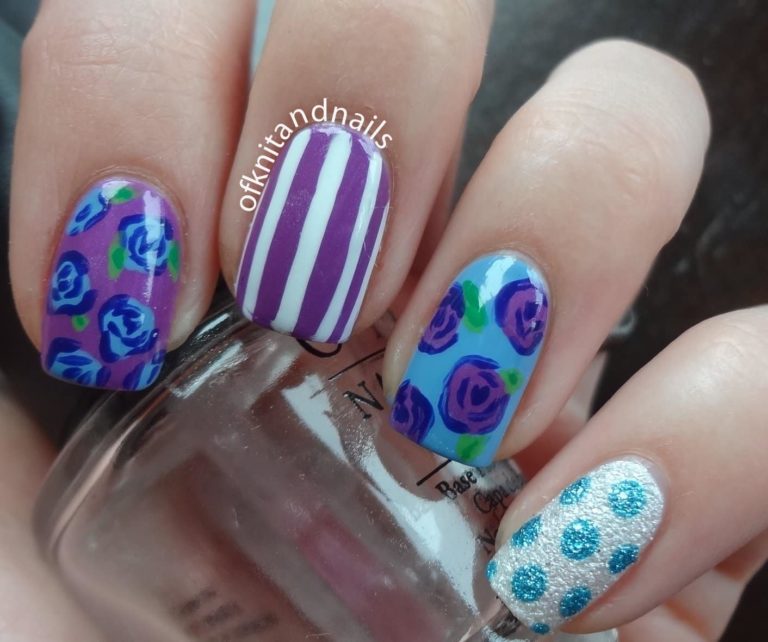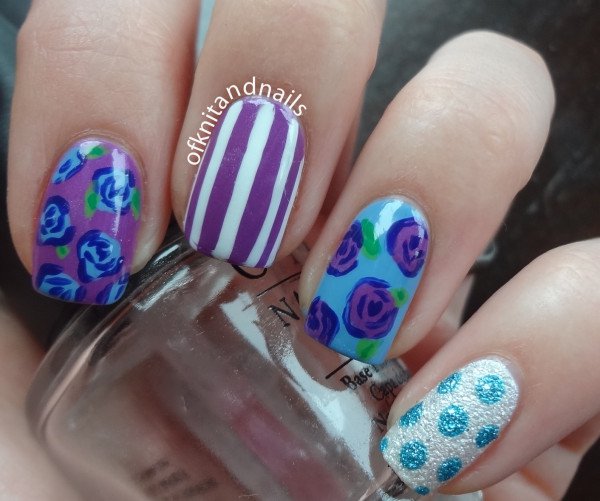 source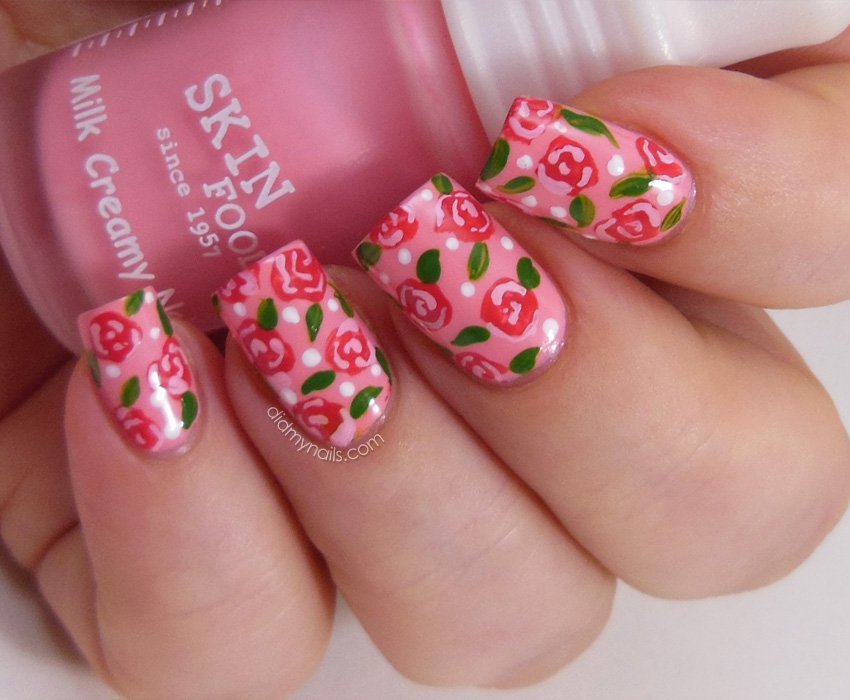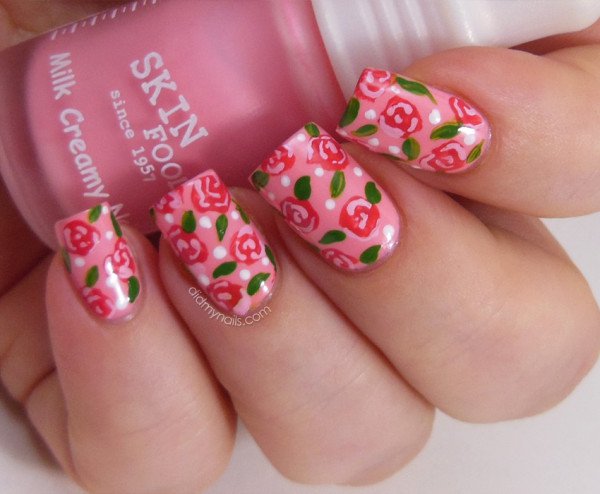 source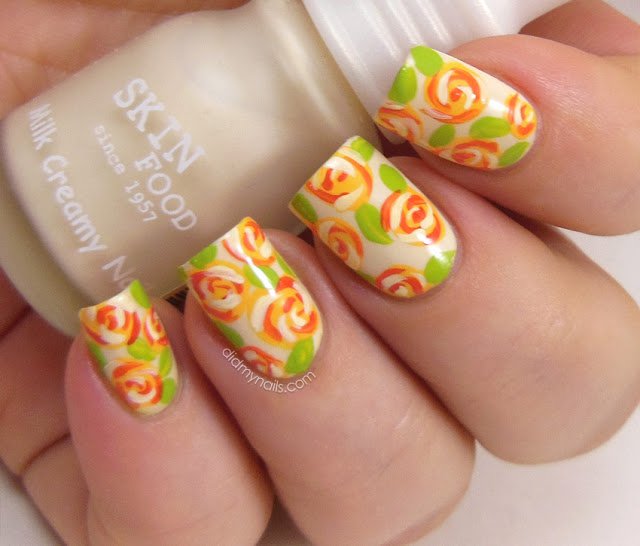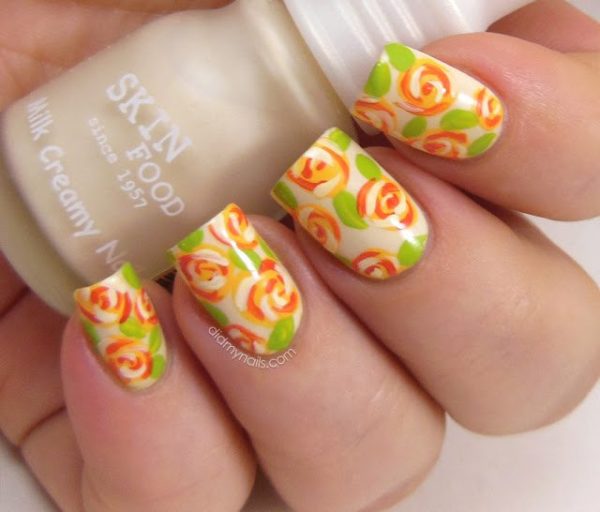 source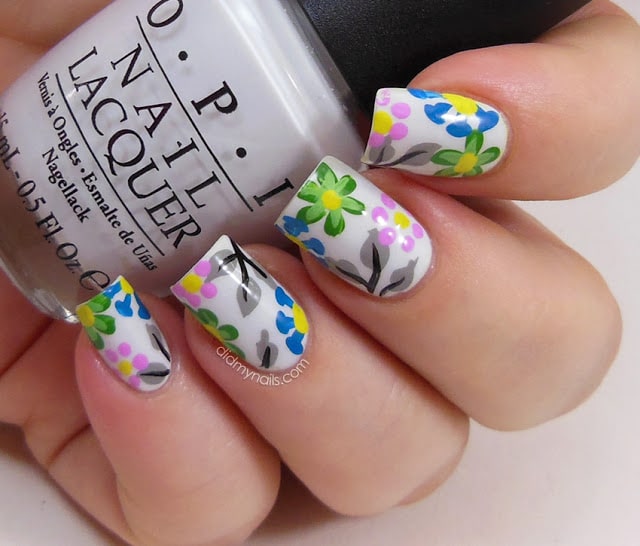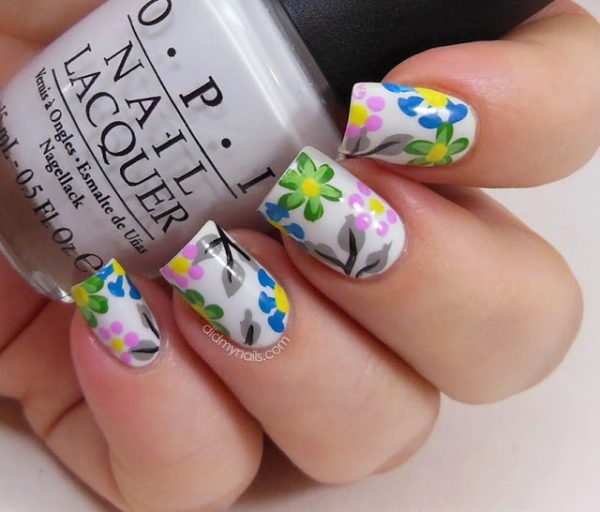 source
Rose nails
Roses have been the biggest symbol of love when it comes to flowers. So, if you are searching for the perfect Valentine's Day nails, don't think twice. Flower nail art design inspired by roses can be the right choice for your festive manicure. Choose a base that will be neutral enough to make the roses the statement part of your manicure.  Yellow can be a good choice. It will perfectly match the red roses as well as the green leaves.  Add a touch of white over the roses to create more volume.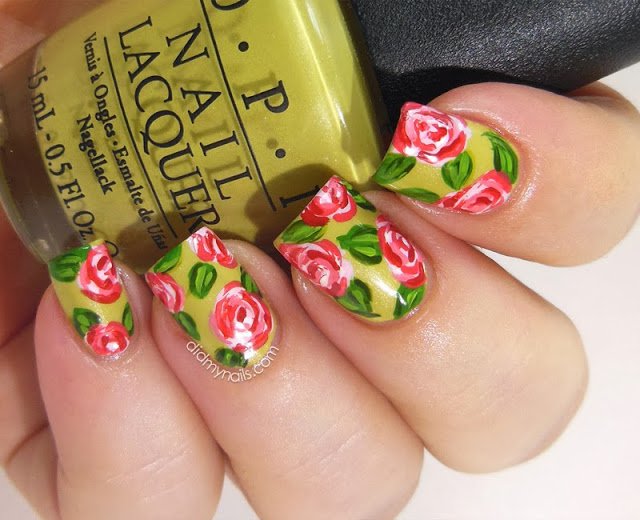 source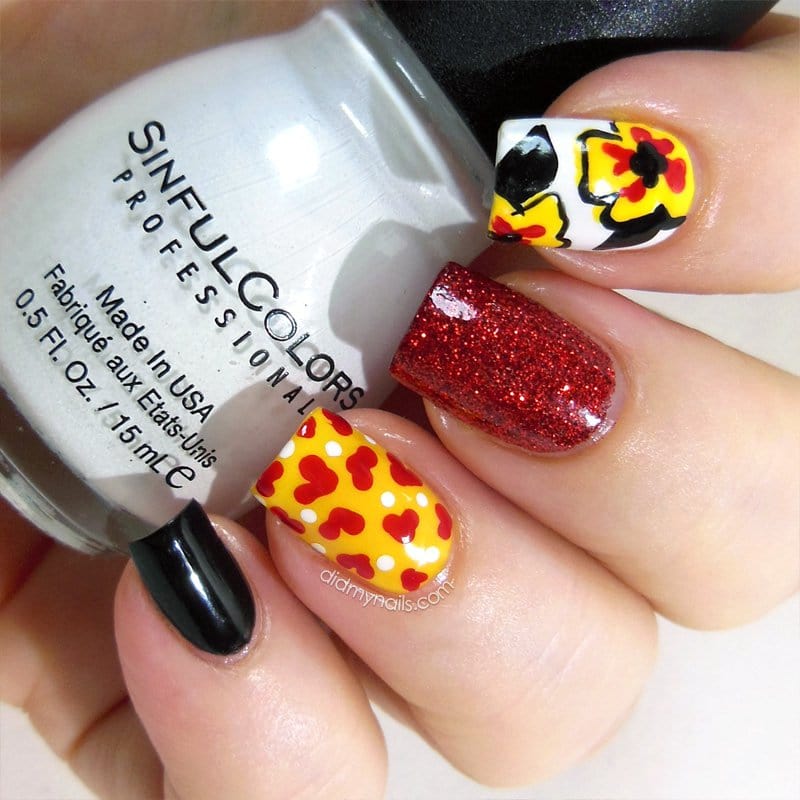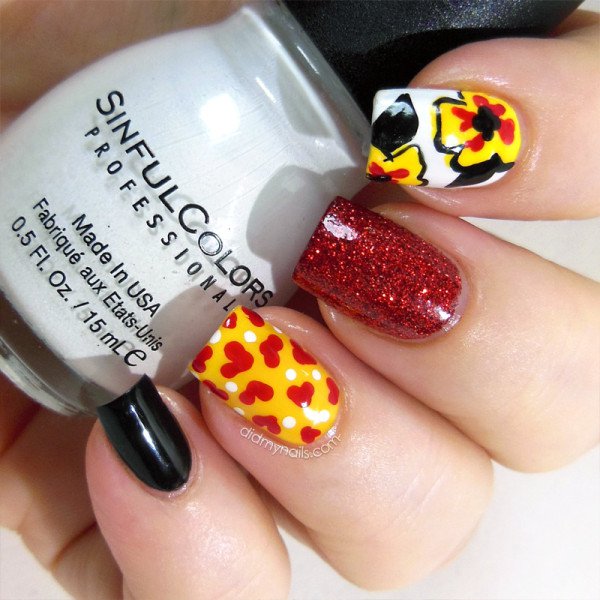 source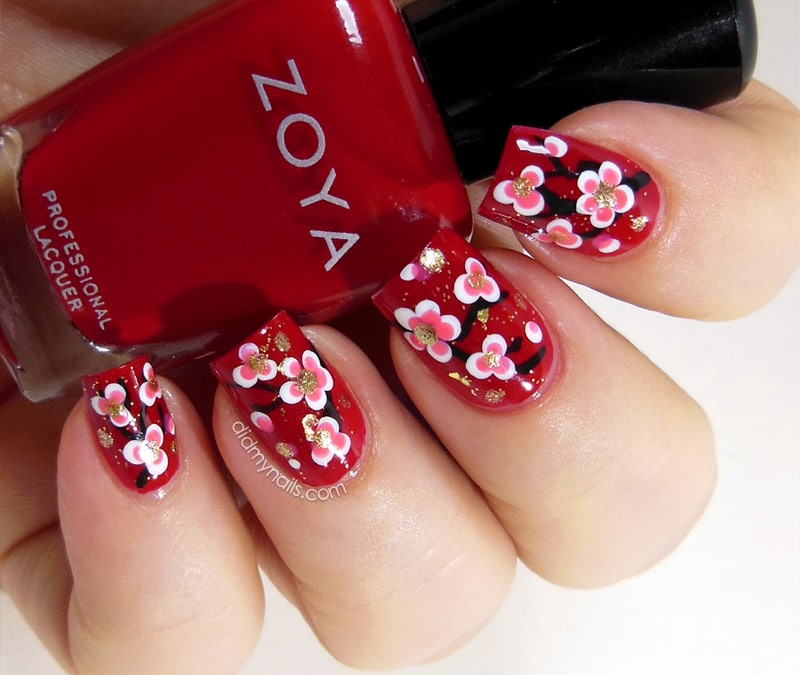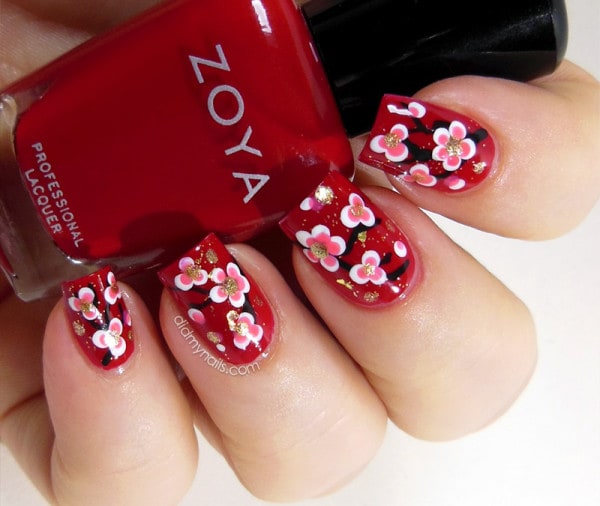 source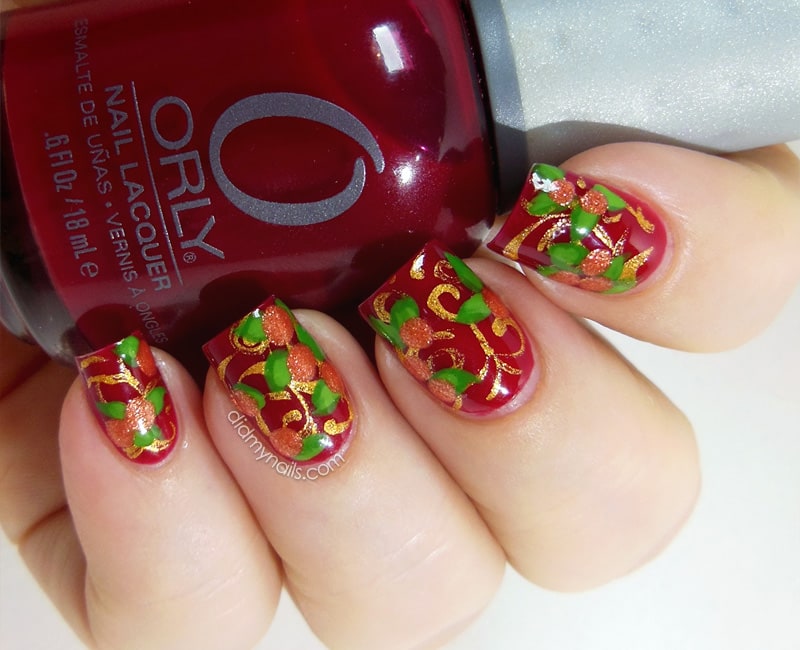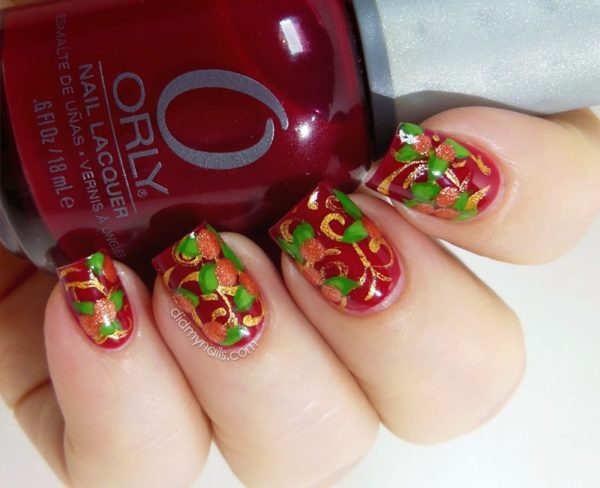 source
Negative space blooms
Flower nail art design sometimes can be a little tricky and most women won't ever choose a fully floral design. If you want to add a pop of colors to your nails, but still do not dare to go fully floral, try the delicate negative space blooms nail art design. You can create the look on your own, without even visiting the manicurist. Paint your nails in a neutral color. Then using a toothpick or dotting tool dipped into the colors of your choice draw flowers over the nude base. This design is so intricate, so it may take you a little more time to get the pro-made look.
source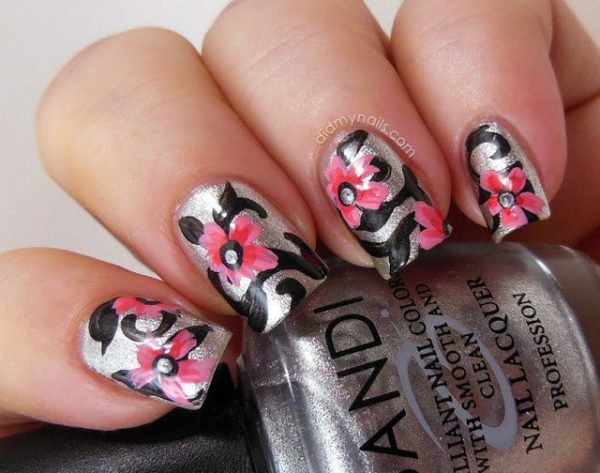 source
Something borrowed, something blue
Are you searching for some untypical wedding nails? White is not the only color reserved for bridal nails. You can insert something blue in your bridal look. And, there is nothing better than blue flower nail art design. This way you will keep the tradition of wearing something blue while breaking the tradition of having a white manicure. Sounds amazing right? Don't miss experimenting with different shades of blue, but still keep more to light blues or pastel blue. It is your special day, so brighter shades are always a better choice than dark ones.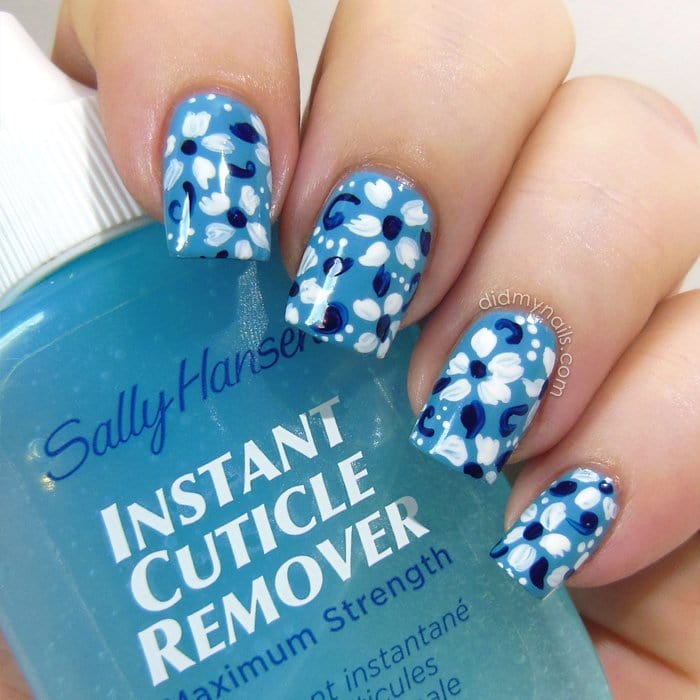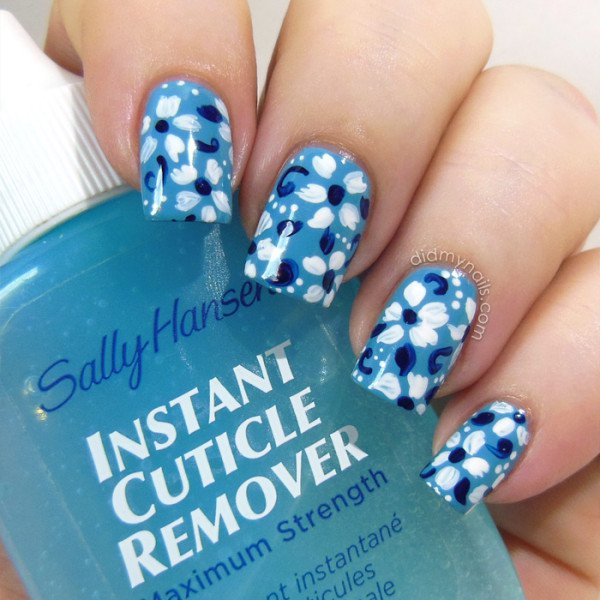 source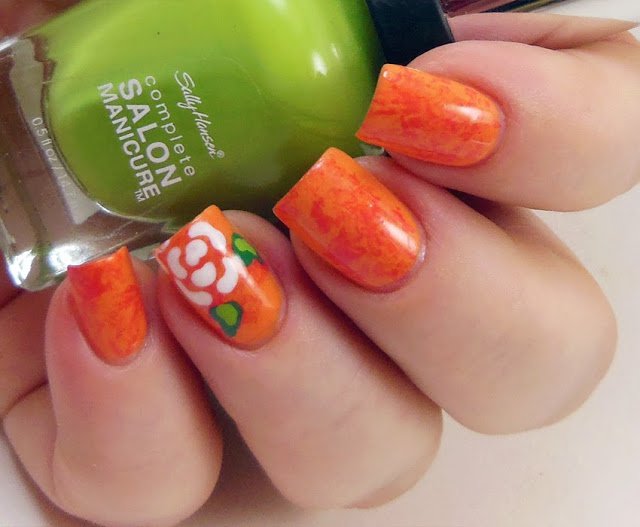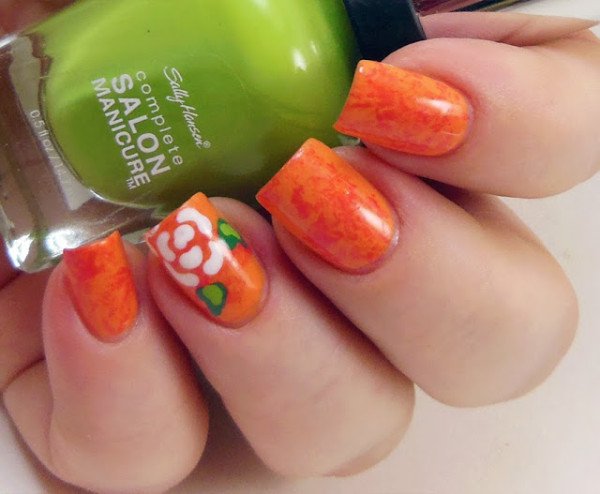 source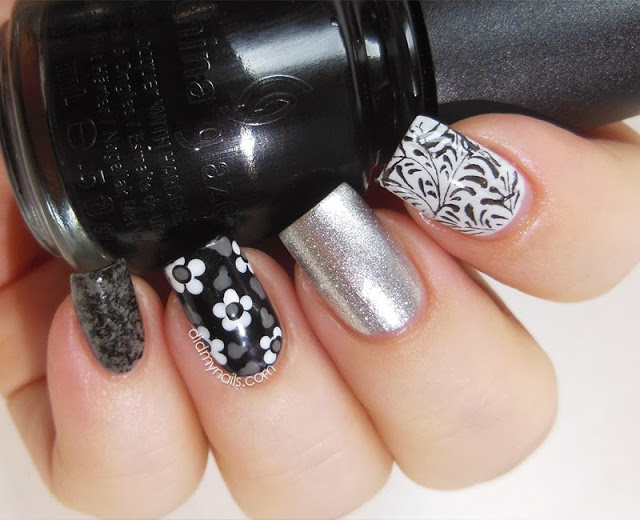 source
Flower power
Are you a real fan of flower nail art design? Then you will definitely adore these complex blooms on your fingers. They are a true work of art. Women who are creative enough can try making the flower power nail design on their own. The best is that all the fingers don't even need to be identical. You can opt for different flowers, blooms, colors for each nail. Choose contrasting or complementing colors and shades. Try whatever you think can make your flower nail art design more colorful and eye-catching.  We assure you that you will catch all the glances.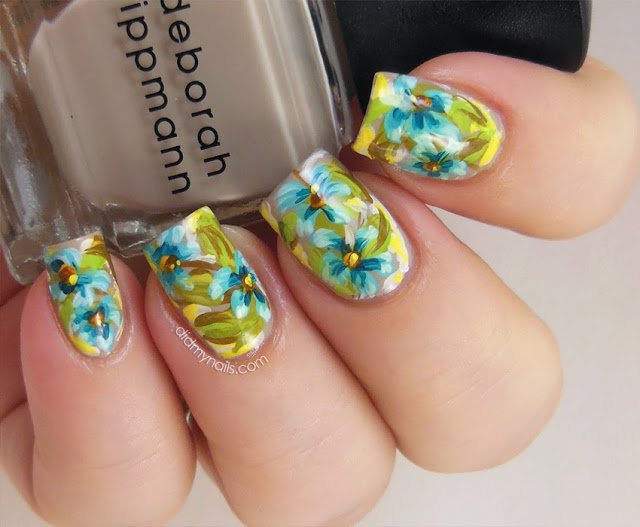 source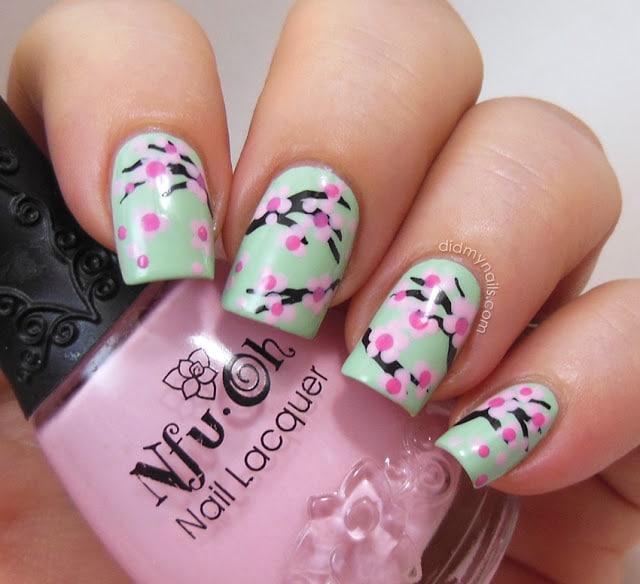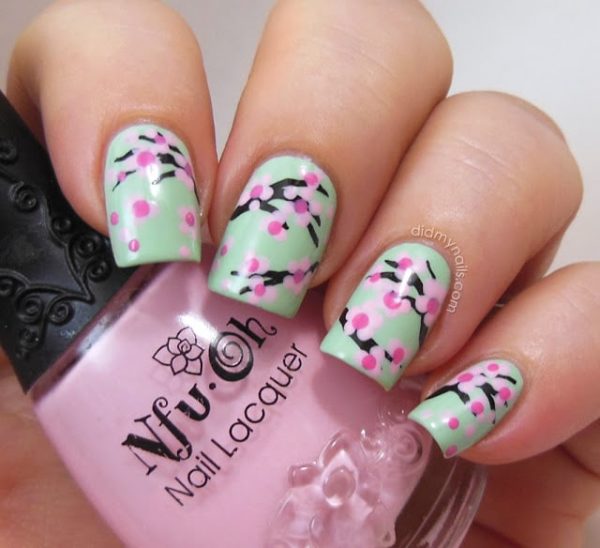 source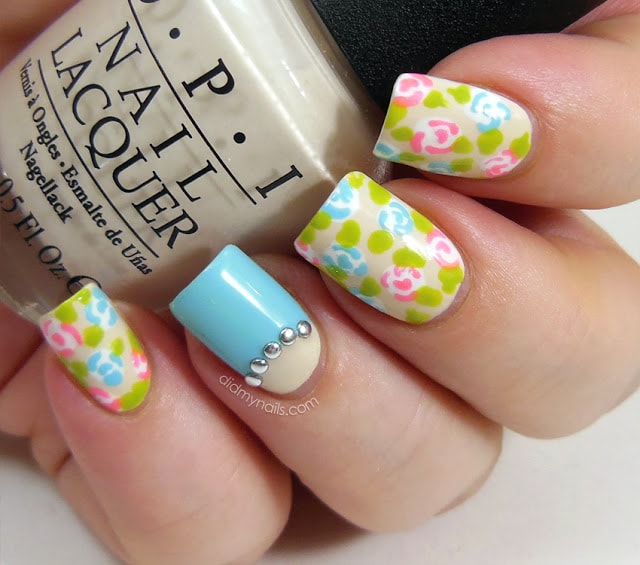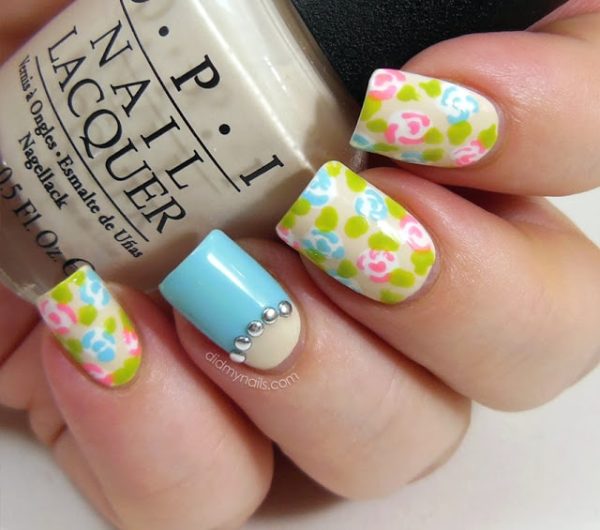 source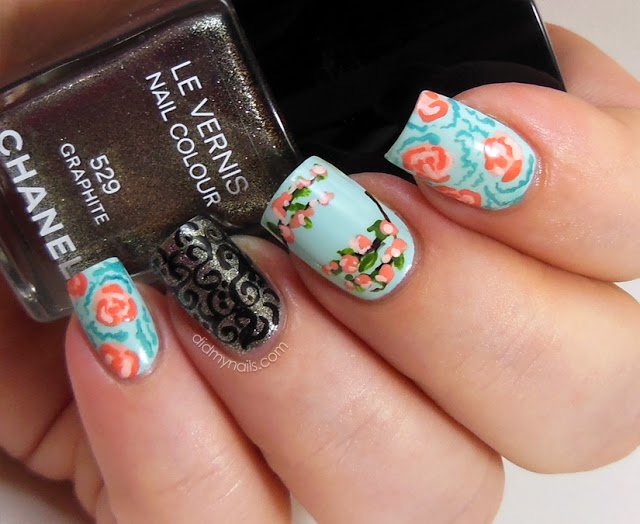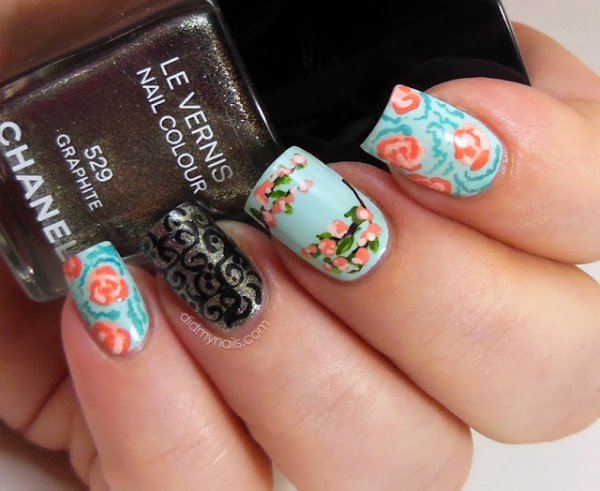 source