Are you about to say the fabulous "I DO" soon? If yes, I guess you are pretty excited about the big day and you are worrying even about the smallest detail before hand. You are trying to keep yourselves on track and googling different matters related with the wedding and collecting ideas starting from the wedding dress, hair, shoes, wedding decorations, makeup even to the nails. Here I'm going to do you a big favor because I have collected only the best ideas on one place, so I'll save you some time. Scroll down through the photos below and see the Incredibly Magical Wedding Nail Designs That Will Take You Aback. They are all classy and stylish, and I think that you will have troubles picking just one design!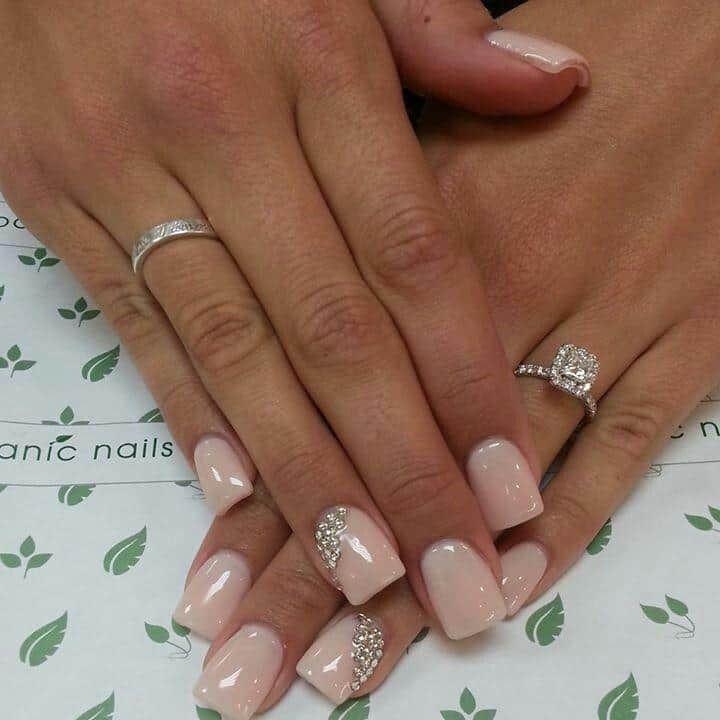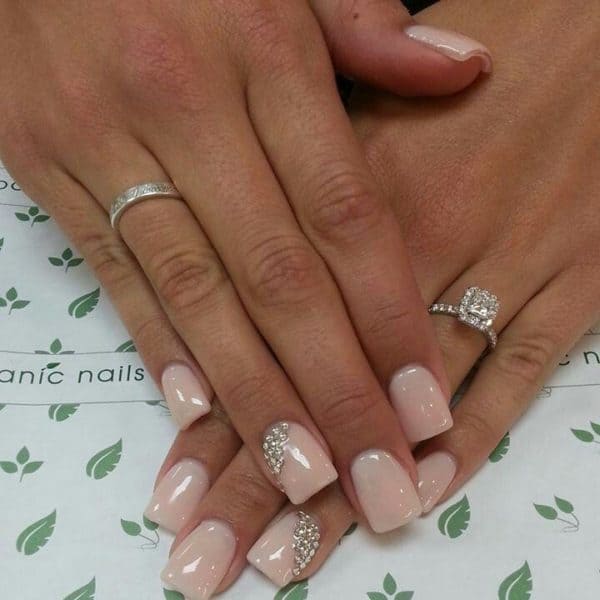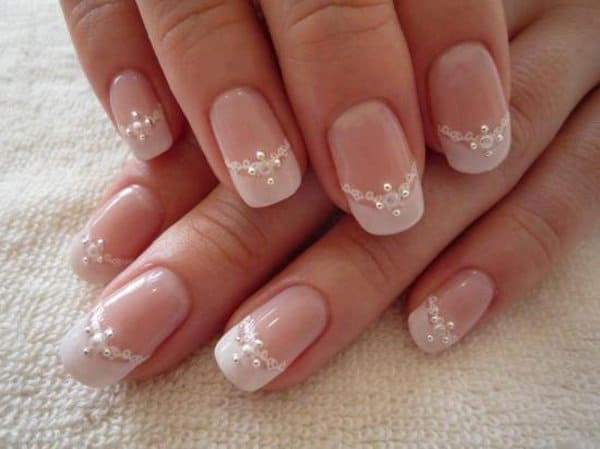 The white nail designs predominate in this article because I personally consider them to be the most appropriate for this occasion. Gentle designs with lace or glitter applications are my favorite ones and think they look gorgeous when combined with your white wedding gown.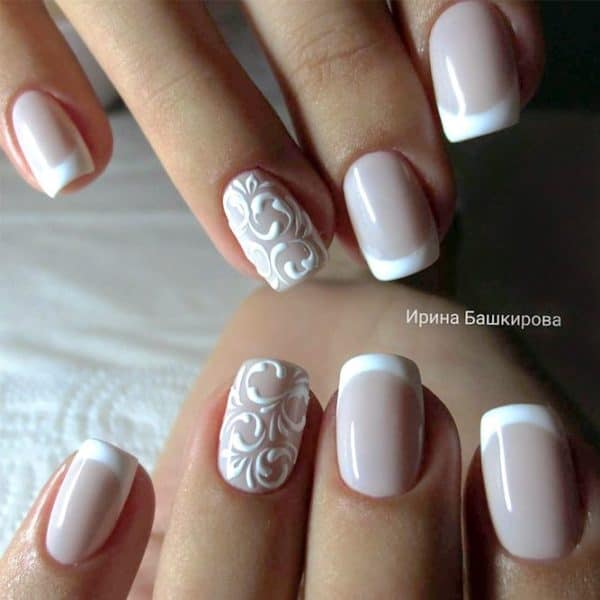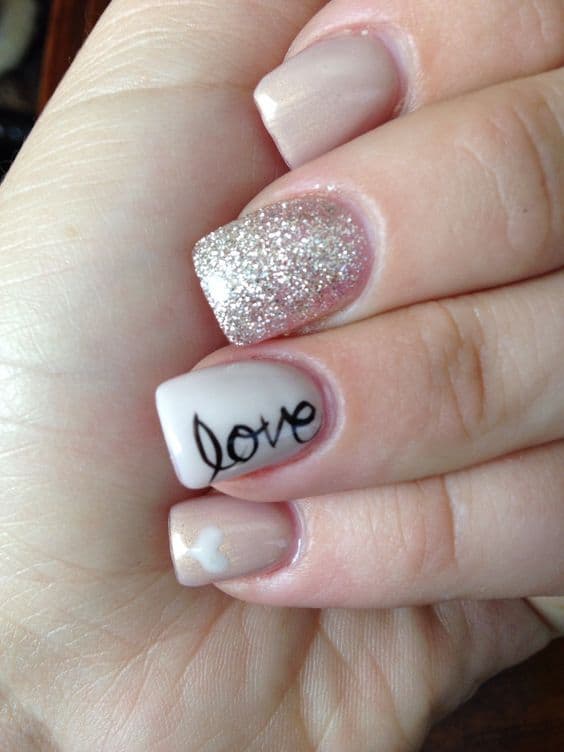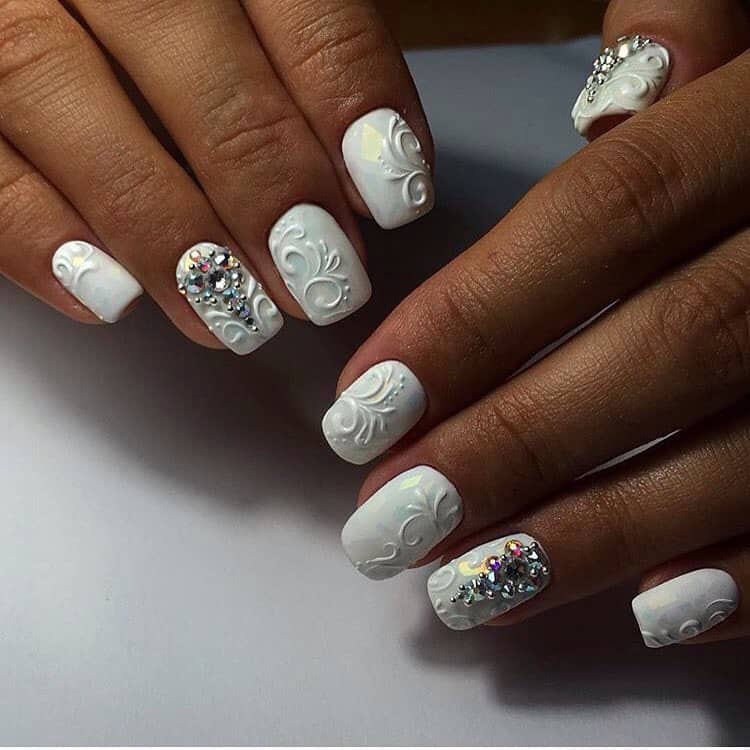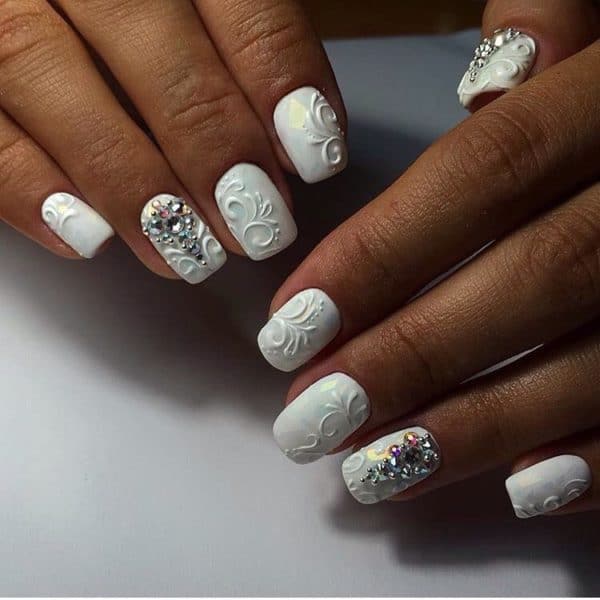 If you are a fan of fun designs you can play up the the look of your nails on your wedding day as well. Think about drawing your wedding dress or the groom's suit on an accent nail and break the monotony.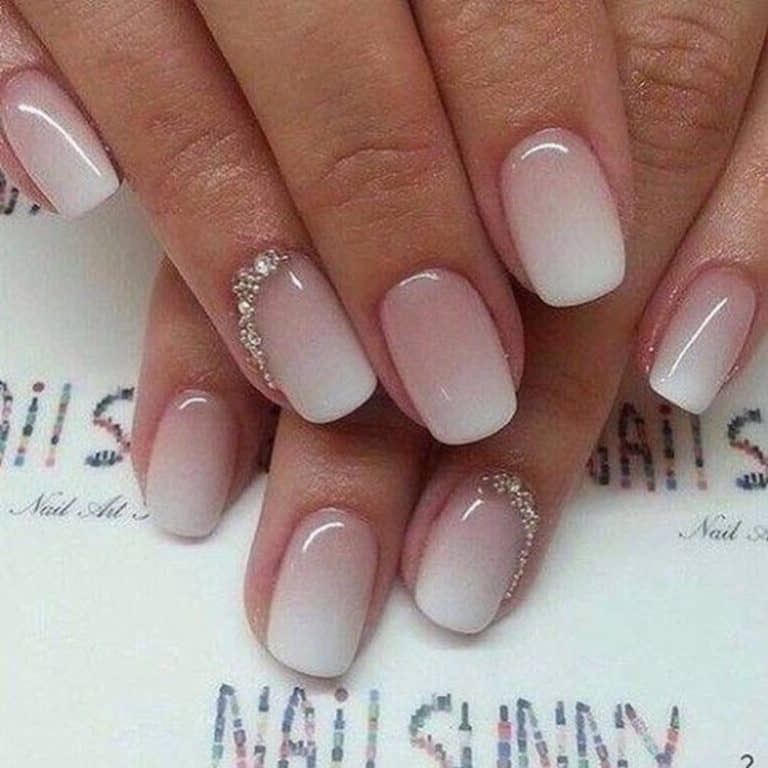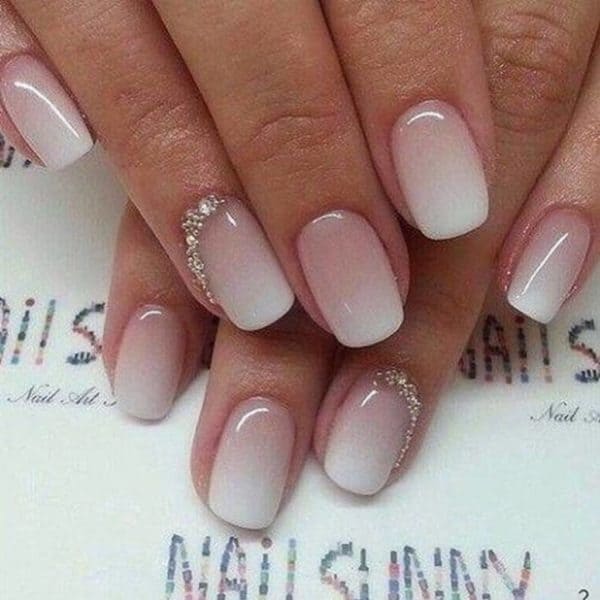 Is there someone who wouldn't like this design that pictures the wedding ring of the marrying couple? I don't think so! What do you think about this idea? Is it your thing?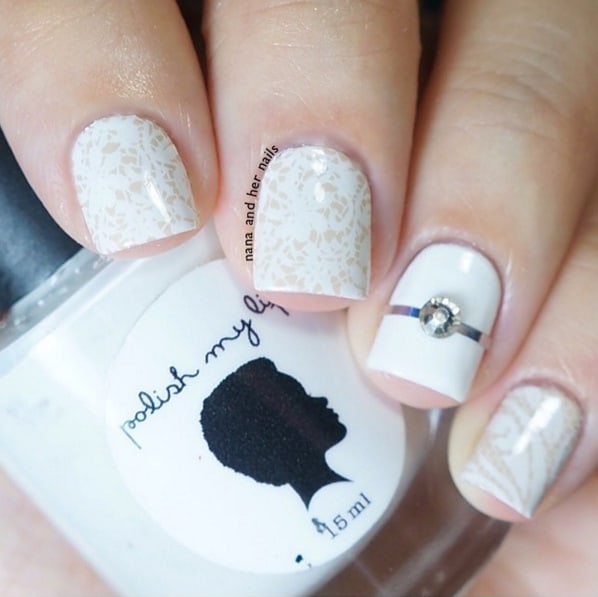 If your dress has lots of lace then why don't you add these adorable lacy details on your nails as well? I'm totally in love with this design and it caught my attention immediately!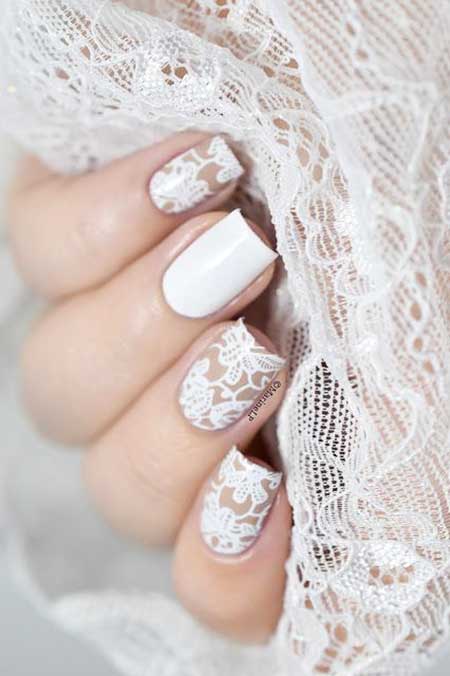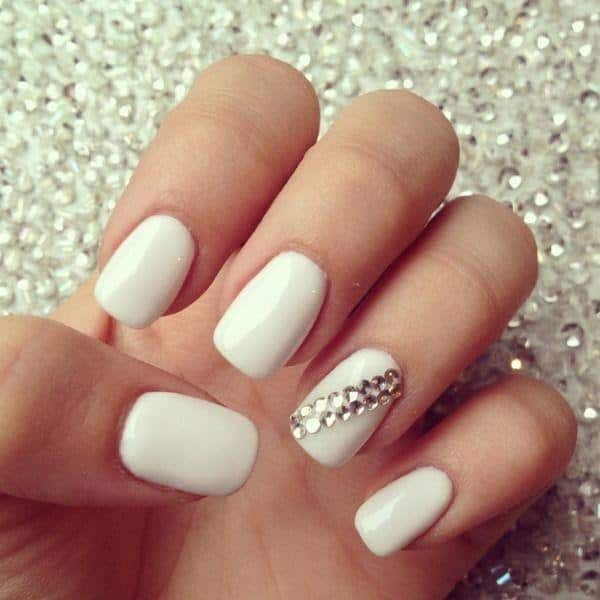 All brides want to shine on their big day, so make your nails shiny too! Those glitters are just perfect for that day, and you won't make a mistake by choosing this nail design at all!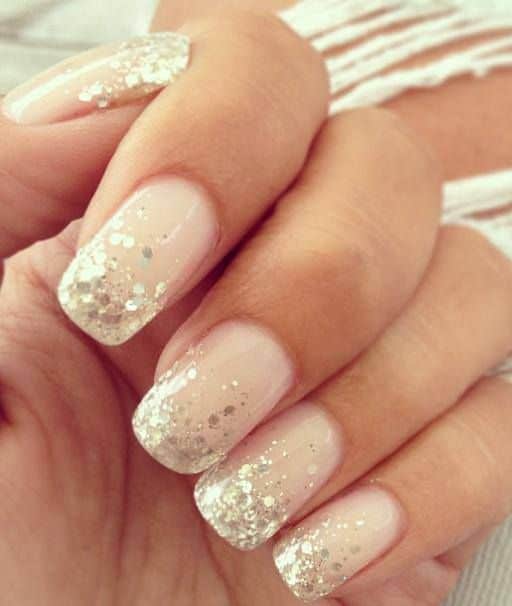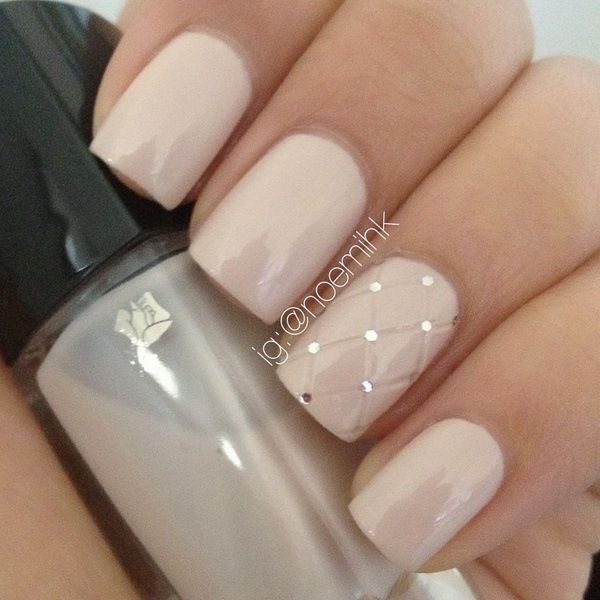 All of the wedding nail designs are totally gorgeous, and it's really hard to pick just one favorite. You are going to have second thoughts, but stick to the design that grabbed your attention at first sight!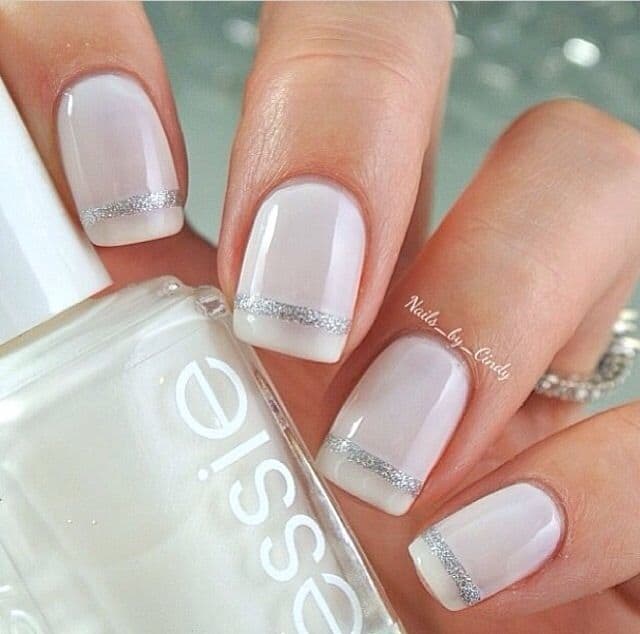 Write the words "I do" on your nails and be ready to make some unique and unforgettable photographs.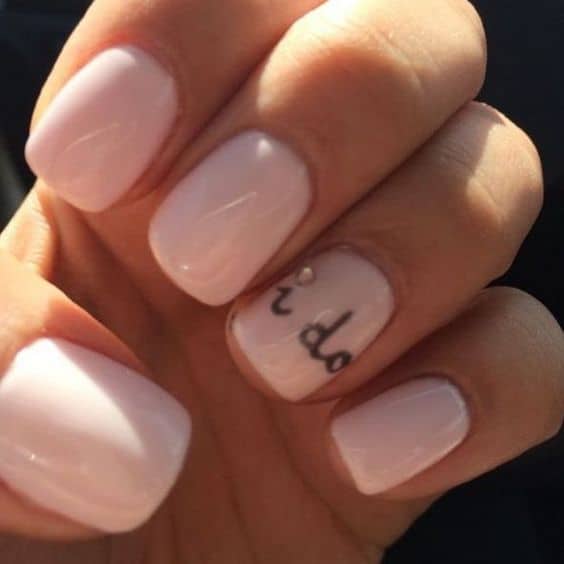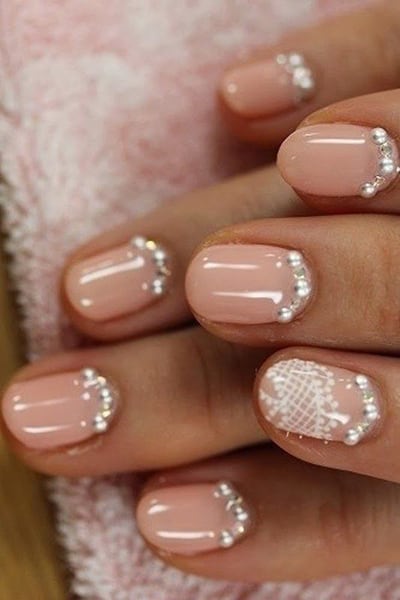 Which is the wedding manicure that you like the most? I hope that you found what you were looking for and that you are going to be in the center of attention on your big day!