We are already going through June, and July will be here in no time, so we should be all getting ready to celebrate Independence Day in the right way. Dressing in the patriotic themes is a must, and you shouldn't skip having a patriotic manicure too! The holidays are great excuse to have fun with our nails, so decorating them in blue, red and white with lots of stripes, stars and glitter is what you should be all doing during this time of the year. Show off some American spirit and celebrate the holiday in style with some of these nail designs which are totally cool. Nails attract all of the attention and steal the show, so make your picks of the 4th of July Nail Designs That Will Help You Show Your Patriotic Spirit. There are so many different designs that will match different tastes, and I believe that you will find the perfect one for you! Happy scrolling!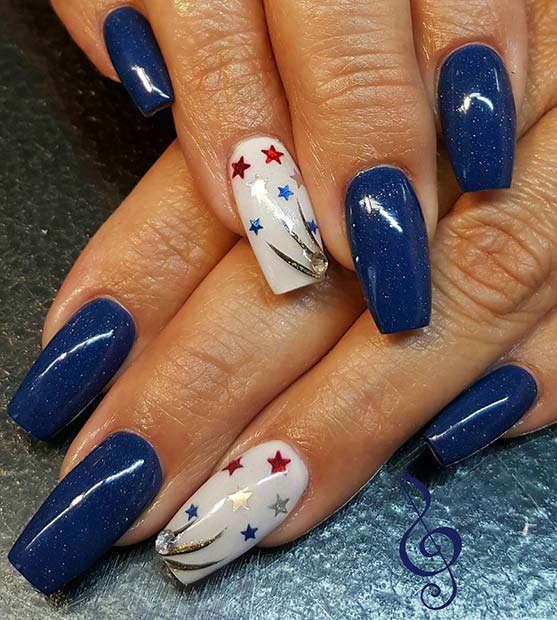 Get some glitter nail polishes and do your manicure on your own without having to visit a nail salon and pay lots of money for it. This is one of the more subtle and simple designs which don't require much skills, so almost anyone can do it!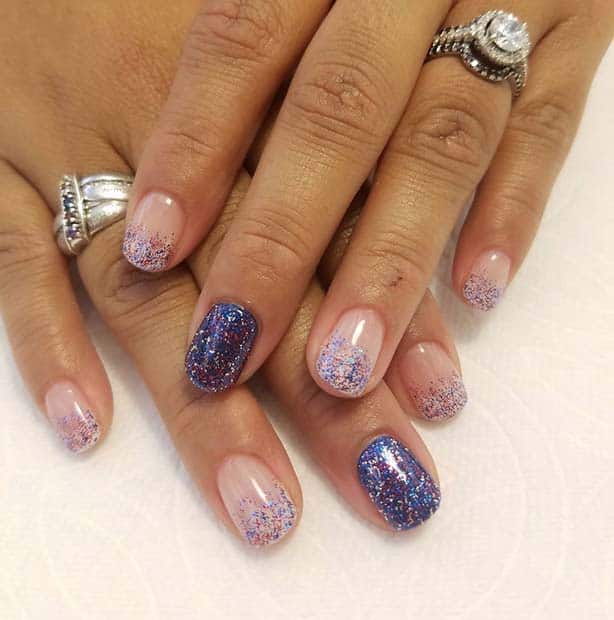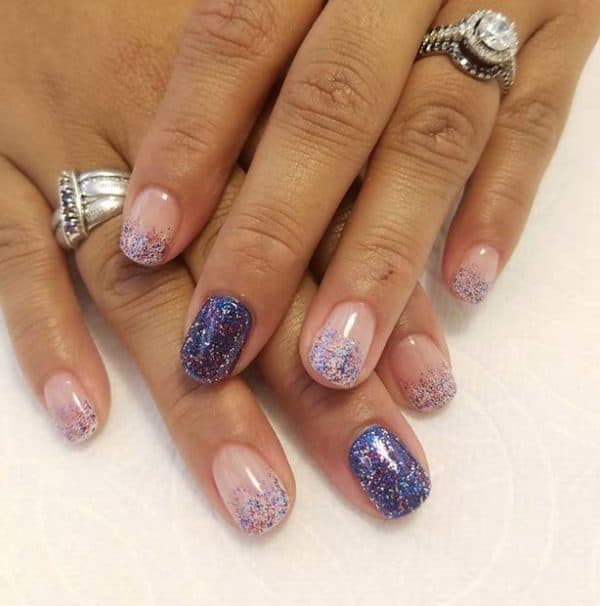 Here's another nail art for those who don't want to overdo it but have just a little bit of the American spirit on their nails. You can of course reverse the colors according to your personal taste.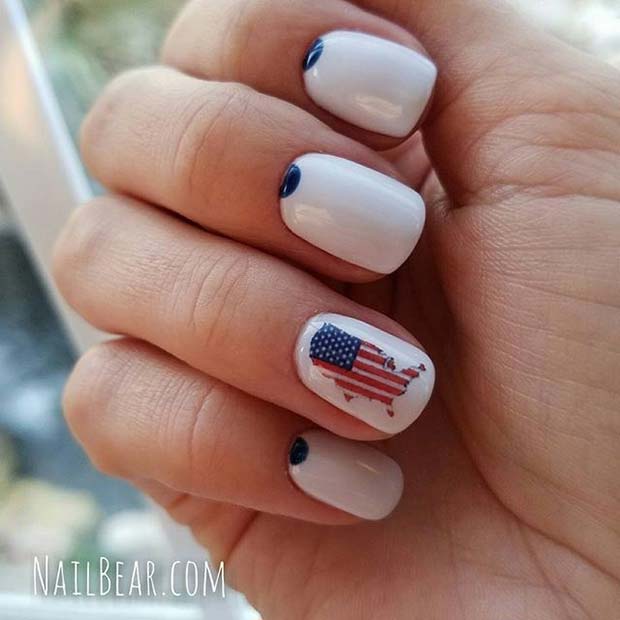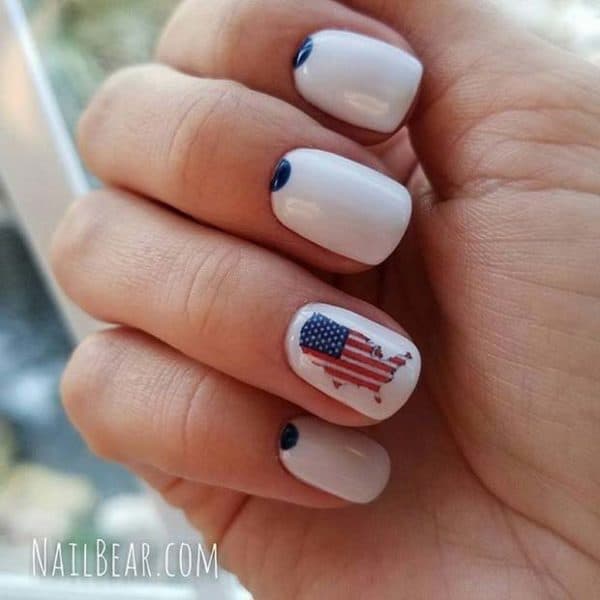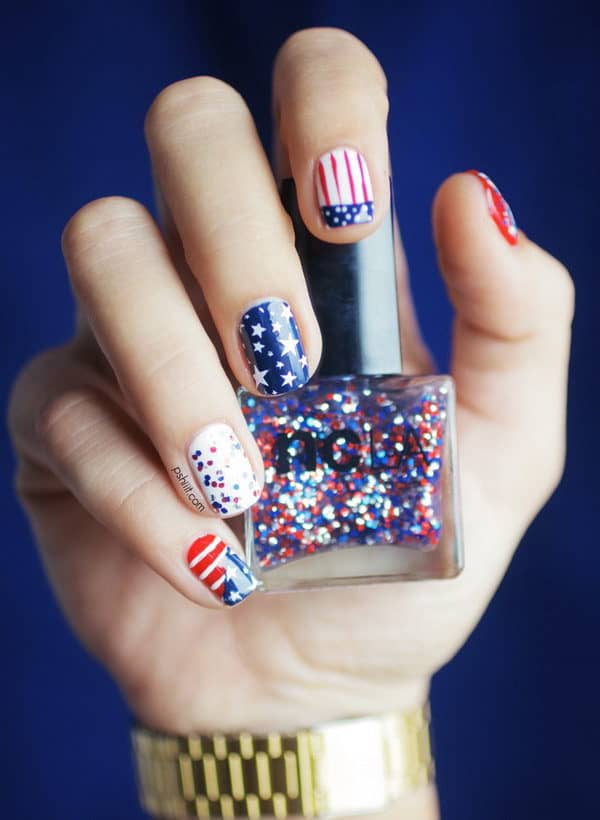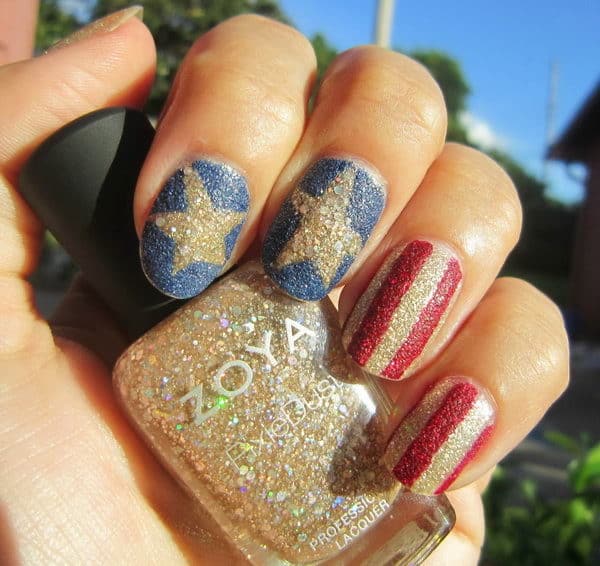 The mismatched manicure is awesome for this holiday cause you can come up with so many different designs. Use your creativity and imagination and do each nail in a different and unique way.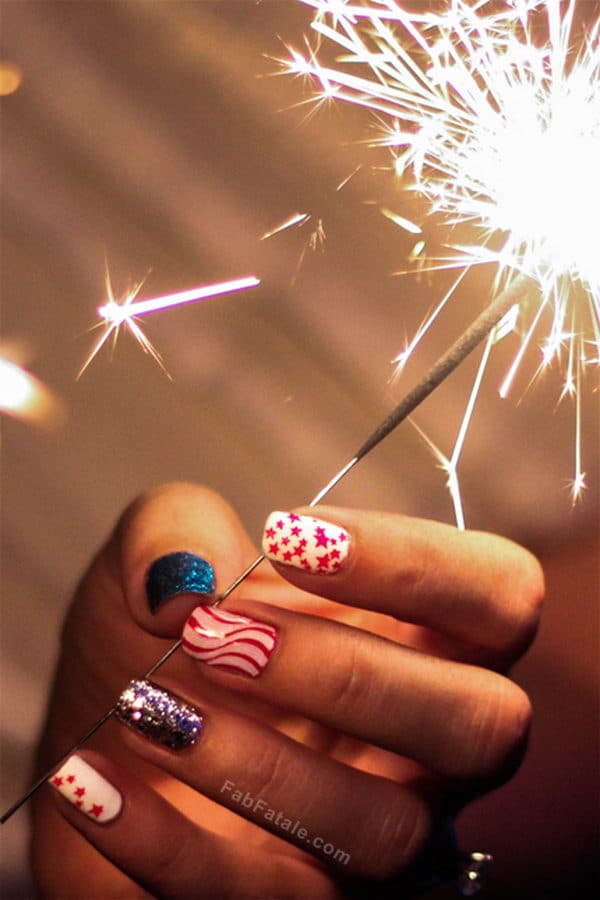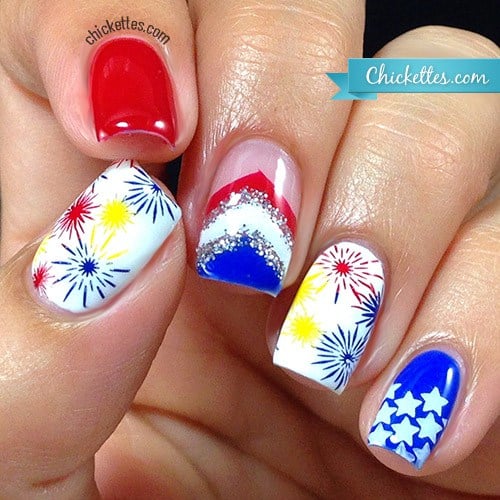 Did anyone mention rhinestones? You can add them to your 4th of July theme with ease cause they will match all of that firework and festive mood!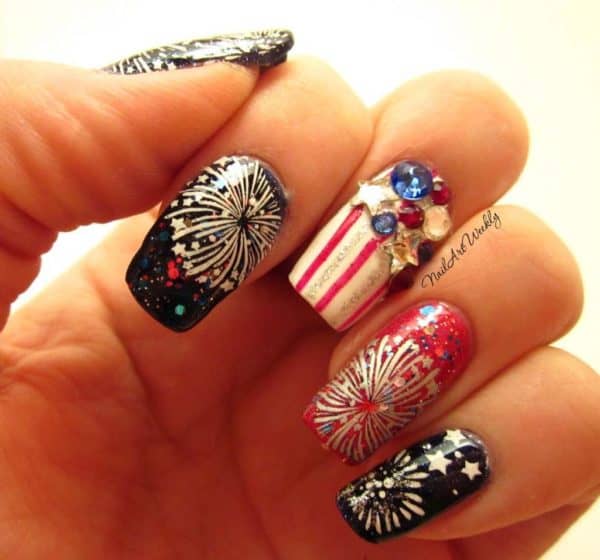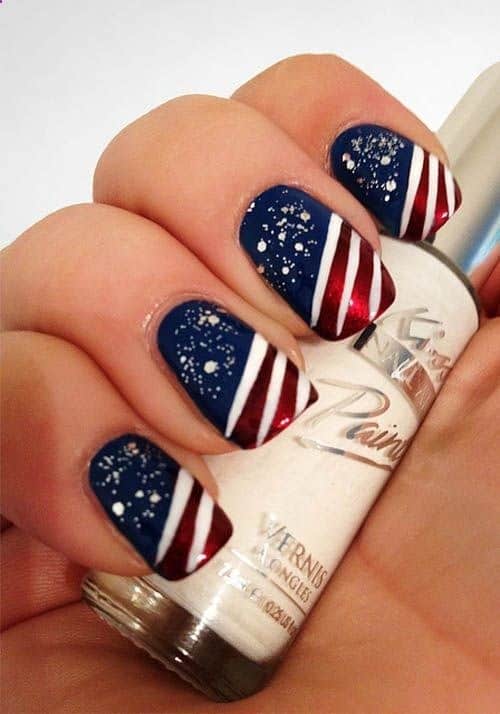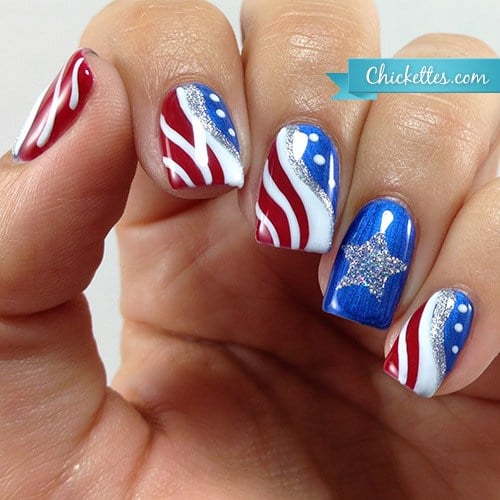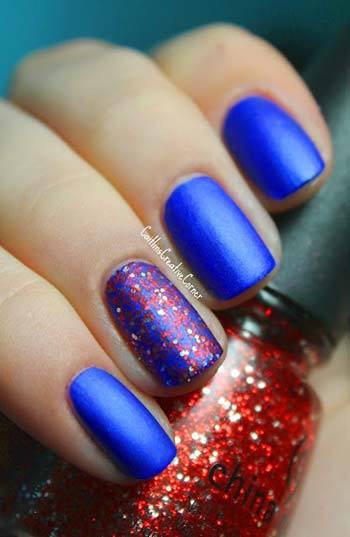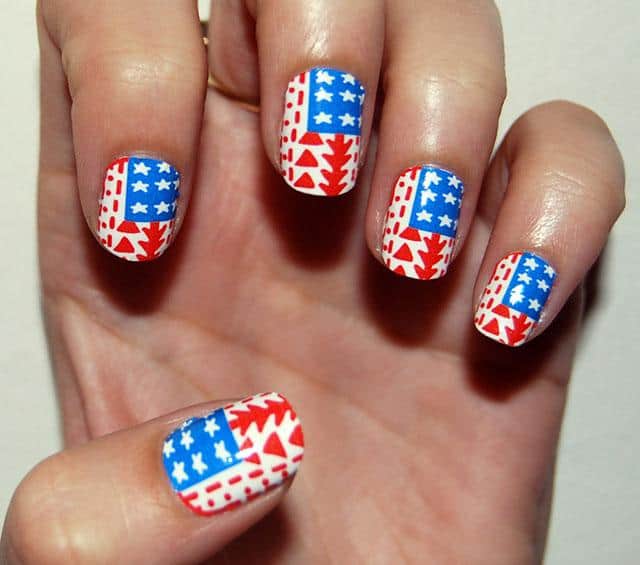 To get the perfectly shaped stripes make sure you use tape. In this way your manicure will look professional, neat and tidy. You probably don't want to look like a little kid has done your nails, right?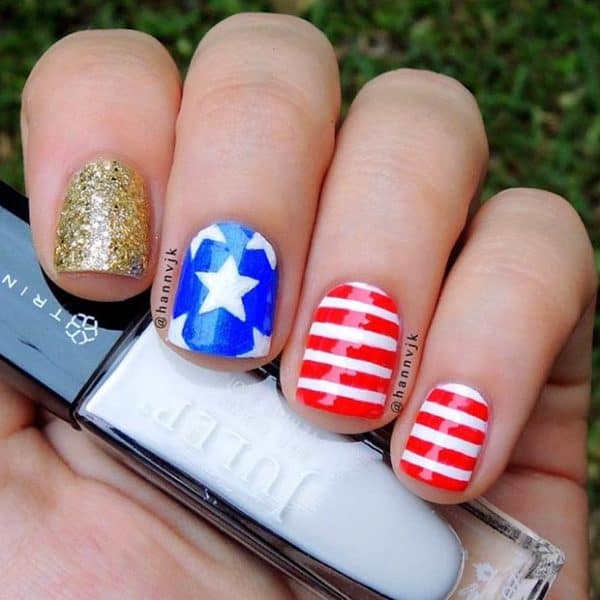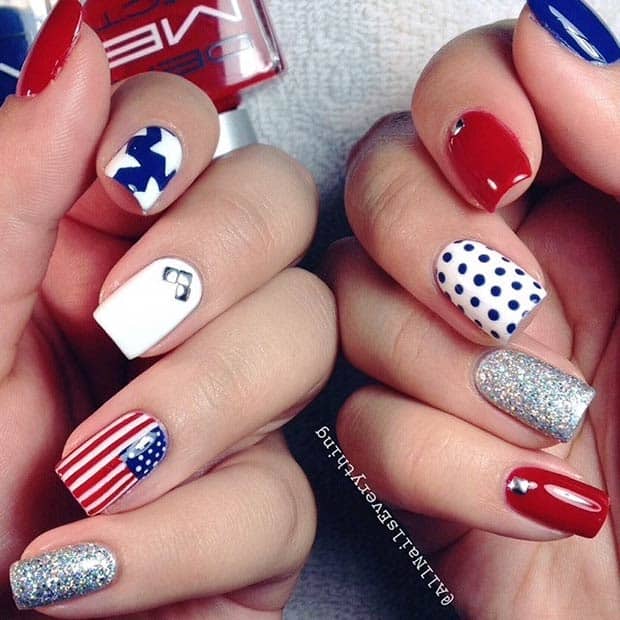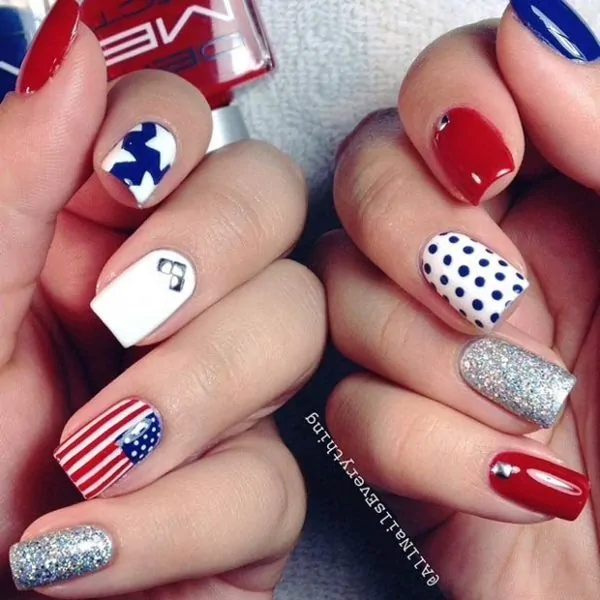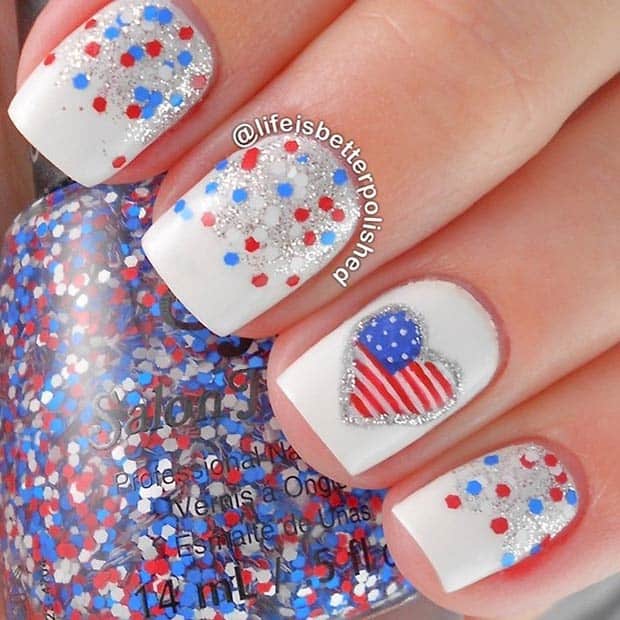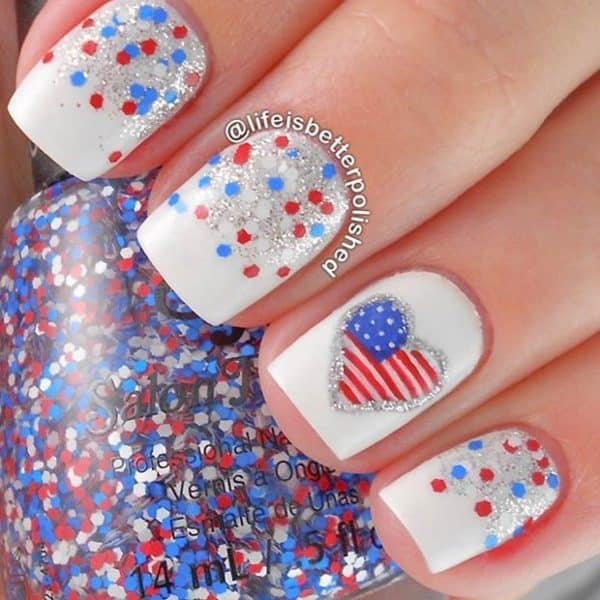 All of the 4th of July nail designs look special in their own way and every single one of them will show your love for the country. Get down to work and recreate your favorite one. I hope that you will have great time with your family and friends celebrating and enjoying the day!