There are tons of tattoos that make an impression but there are some which we can never forget – the fails. We don't know whether the person who chose the tattoo or the tattoo master got them wrong, but either way they are so desperate! You get a tattoo forever, so you have to be sure that you got it right, right? We are not sure what went wrong with these ones, but we have to admit that they are a good laugh! How many times have you seen a misspelled tattoo and you wanted to talk to that person and tell them that they need to redo it? Here I'm going to share with you some Absolutely Hilarious Misspelled Tattoos That Will Make You Laugh, so check them out cause they will make your day!
My mom is my angle
We are sure your mom is proud that you have this tattoo!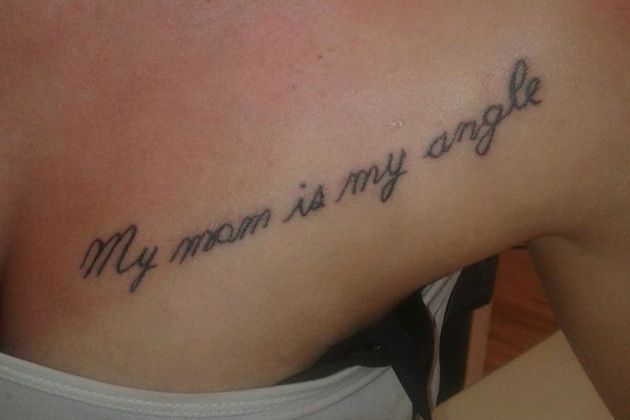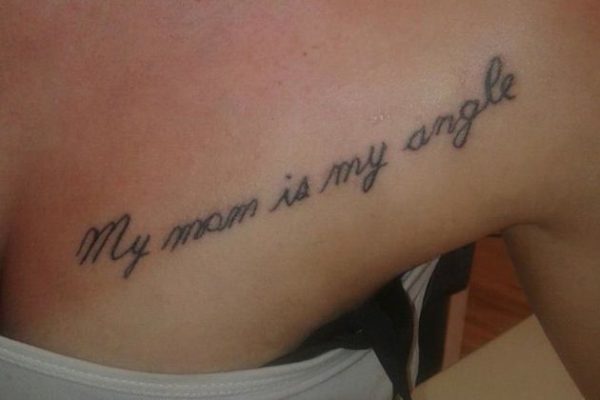 Nobodies Perfect
Nobodies perfect right, and this tattoo isn't neither!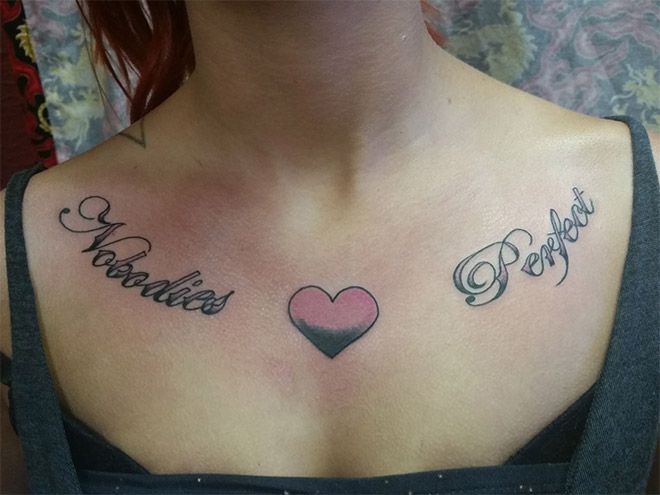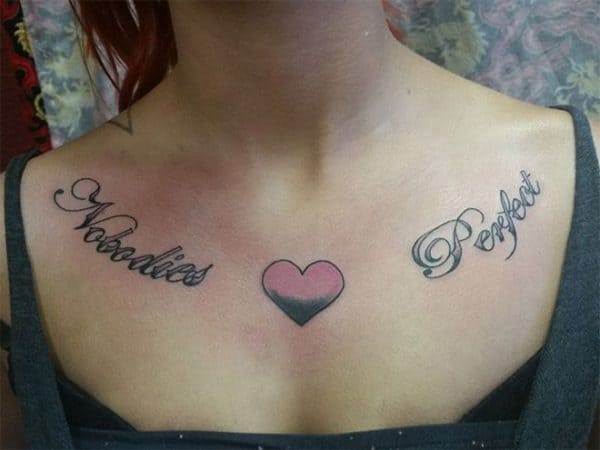 Let's laugh untill we cry
Or let's cry until forever! This is so bad!
A love thicker then blood
We are sure you wanted to spread a good message, but all you managed to do is to give us some bad spelling!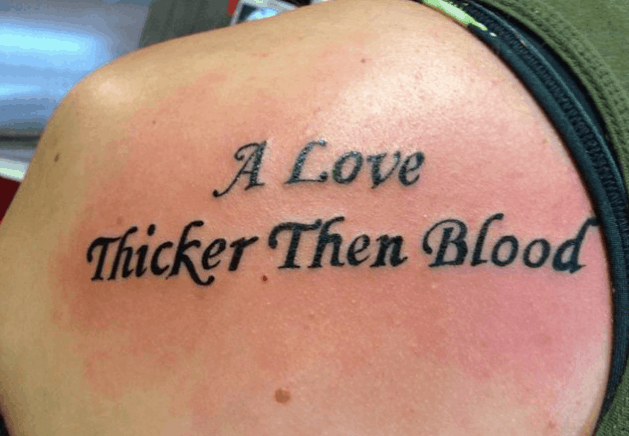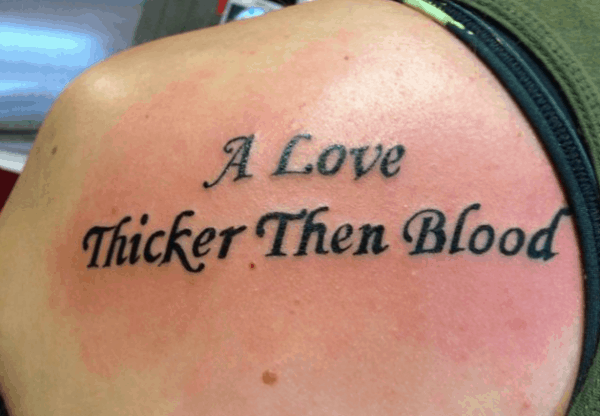 Your next
Your next in the row for competing for the tattoo fail of the year!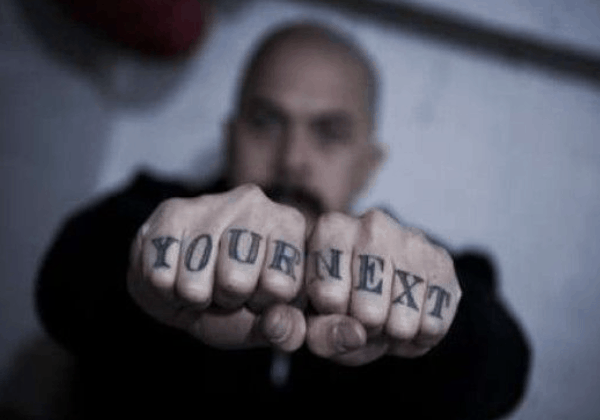 Go whereever the wind takes you
We are sure you want the wind to take you back at the tattoo professional and get that tattoo corrected cause it's an eye sore!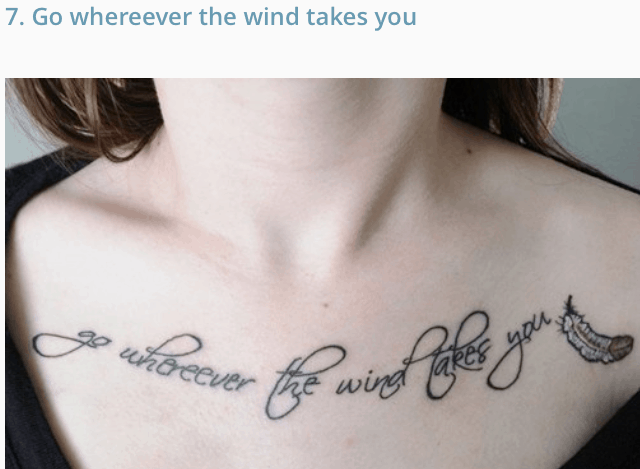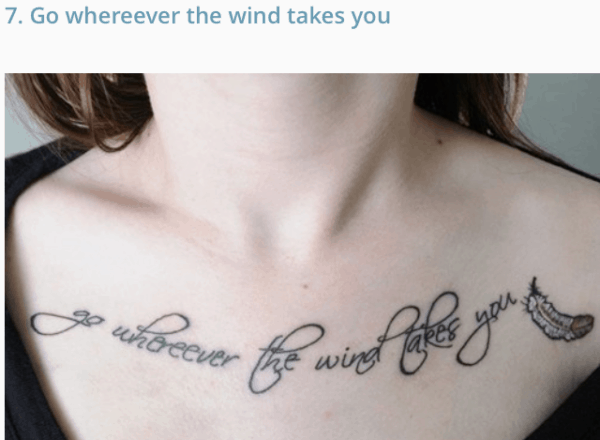 Only god can fudge me
We are sure you wanted to say Judge but we think you chose the wrong font for this message!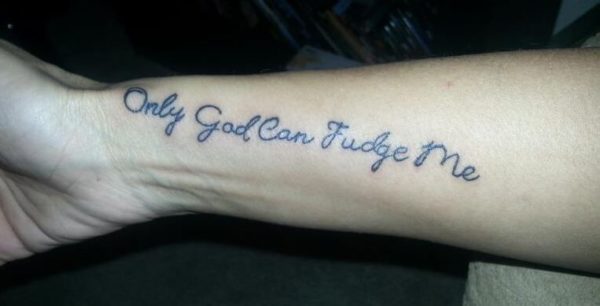 No regert
Are you sure there are no regrets after this tattoo?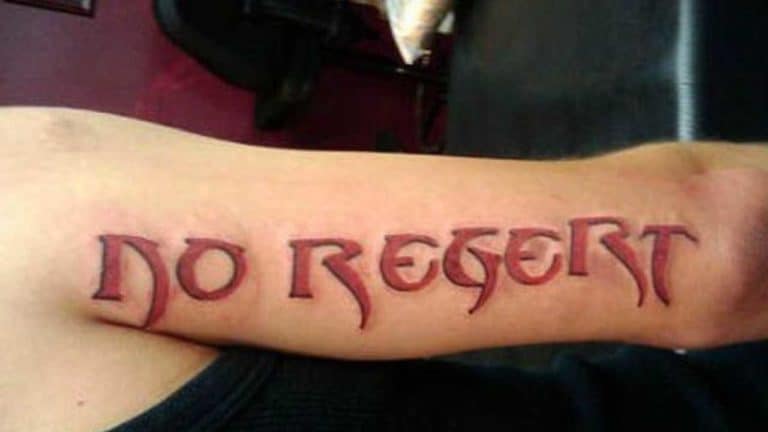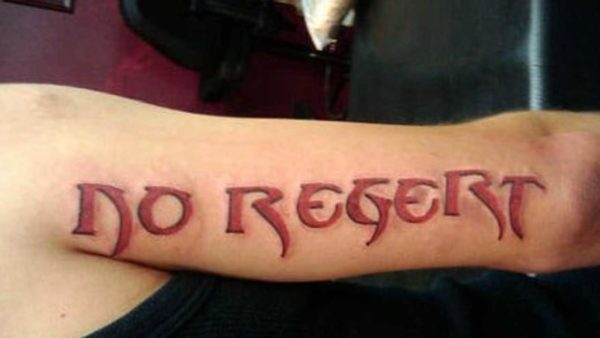 No pen no gain
Are you kidding me? At least two people should check the spelling before getting it done, how did this tattoo got to the final stage?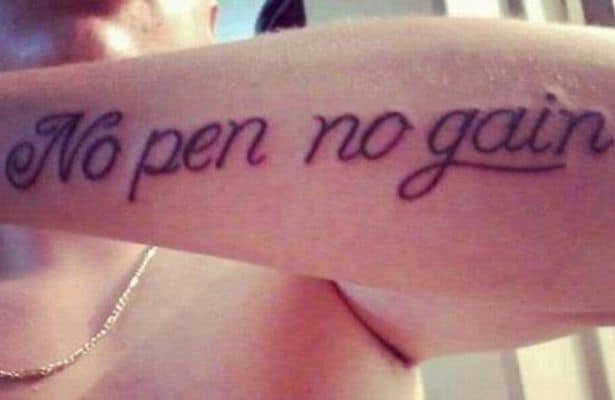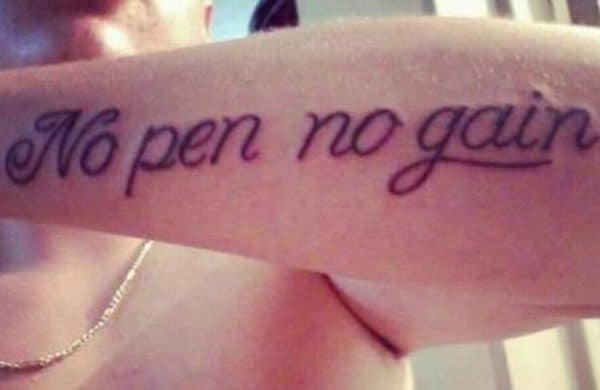 Don't let the past make your dicisions for today
Not only that the spelling is bad, but you will agree with me that the punctuation is worse!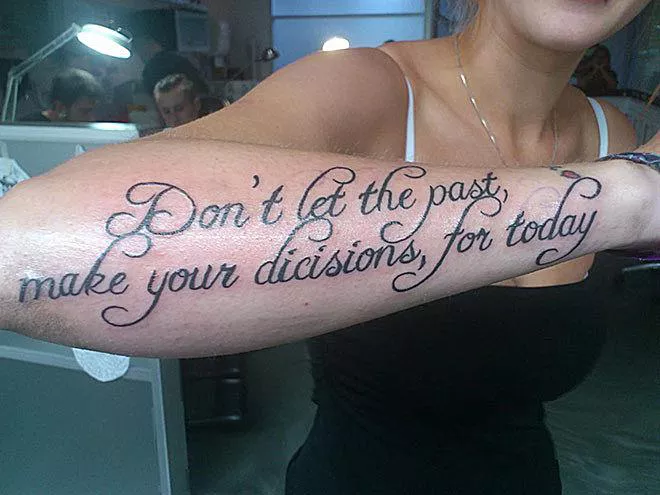 It's is my life
Bon Jovi would be so happy to see his lyrics tattooed!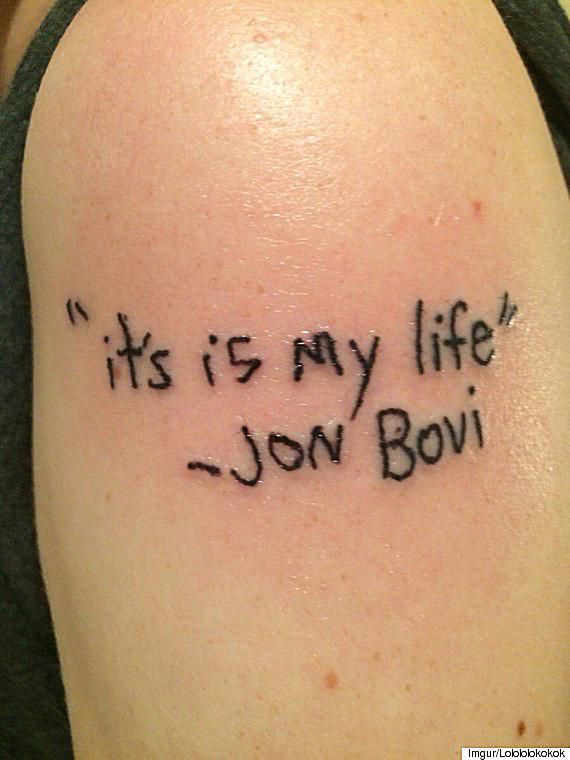 Prome queen
You are the tattoo queen too!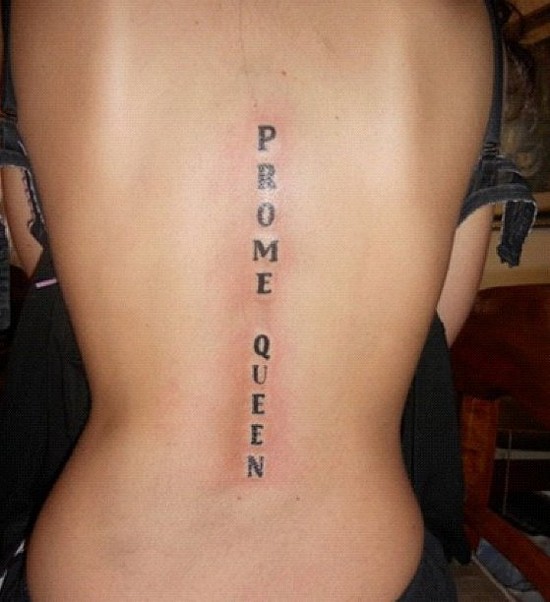 Fearles
You have to be really fearles to get such a tattoo!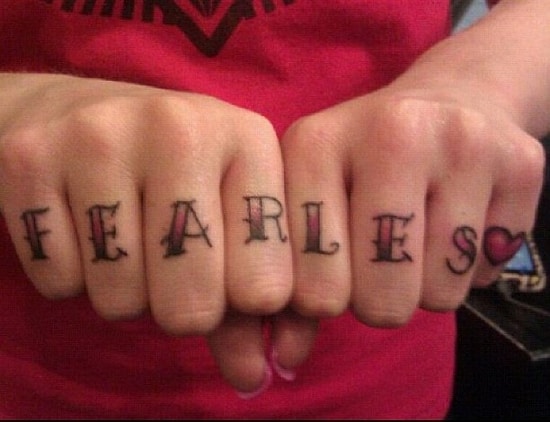 Never don't give up
Never don't give up until you get the tattoo right!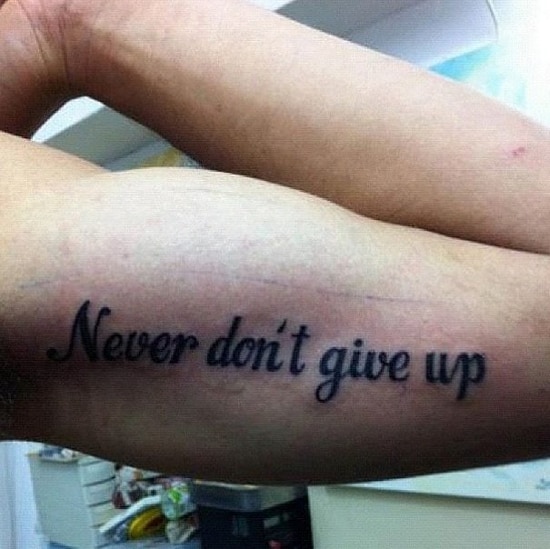 To live doesnt mean your alive
Luckily you got it on your back, so you can cover it!