I know beauty tips and tricks are your favorite cause they teach you valuable makeup lessons quickly and easily, so today I decided to share with you some lipstick guidelines. Scroll down through the photos below and find the Awesome Lipstick Hacks That Will Help You Master Your Makeup Routine and learn something new today. I will show you how to pick the perfect lipstick shade for your skin complexion and hair color, how to get the perfect red lips, how to make your lipstick last longer and so much more. Remember that wherever you go you should apply a lipstick and look polished. The lipstick is a must for every lady, and if you have tons of them in your purse, you will love to read the following hacks!
Broken Lipstick
When you break your lipstick don't be desperate but fix it in this super easy way!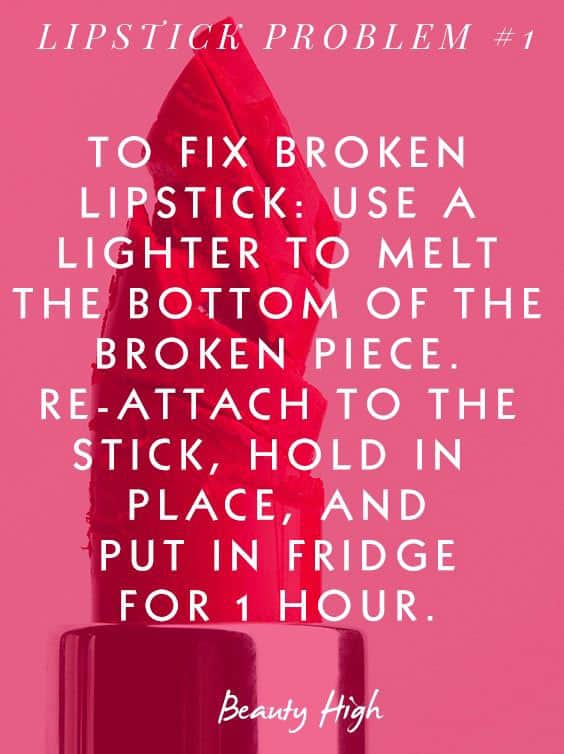 Match Your Lipstick With Your Hair Color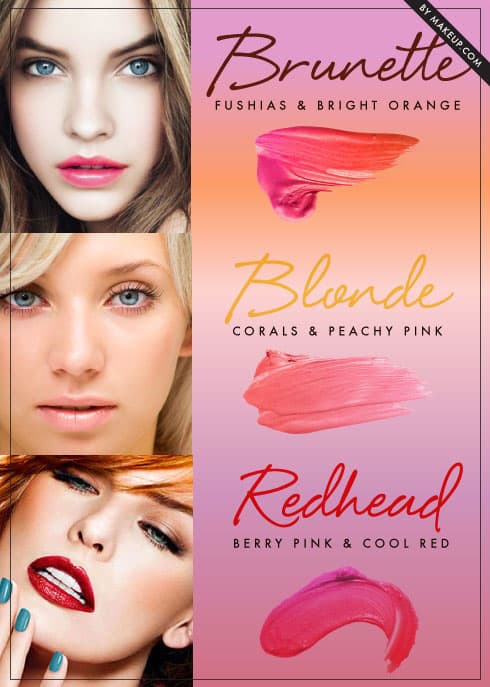 Contour Lipstick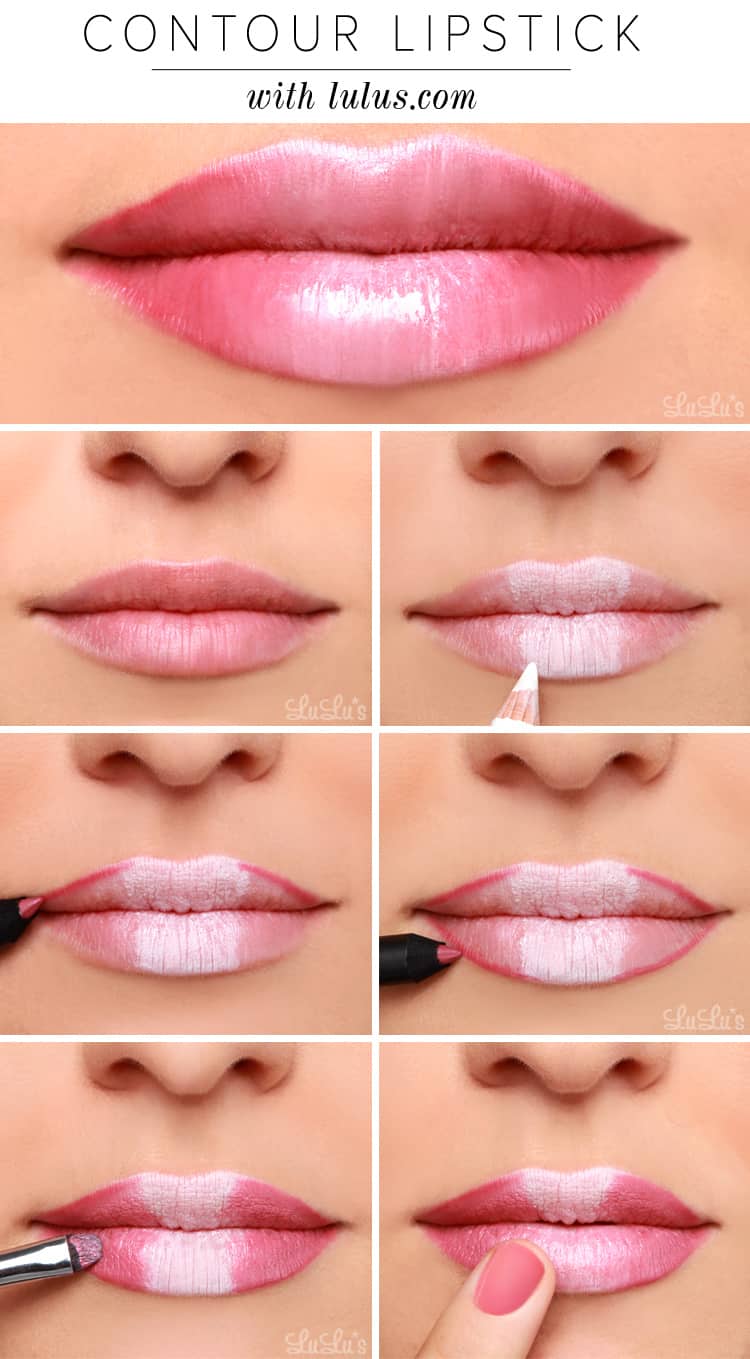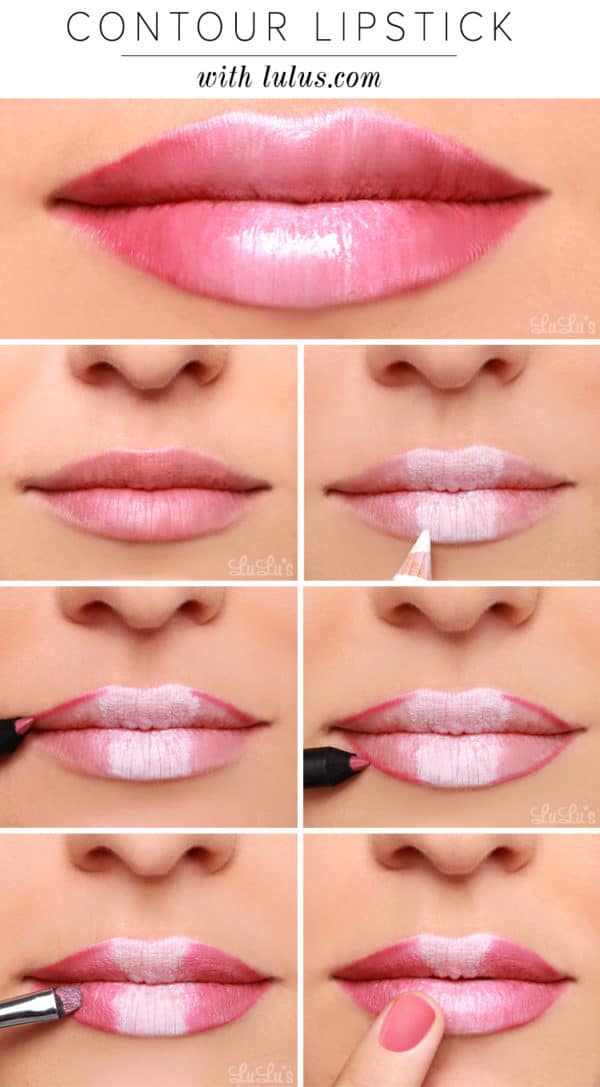 Hot Lips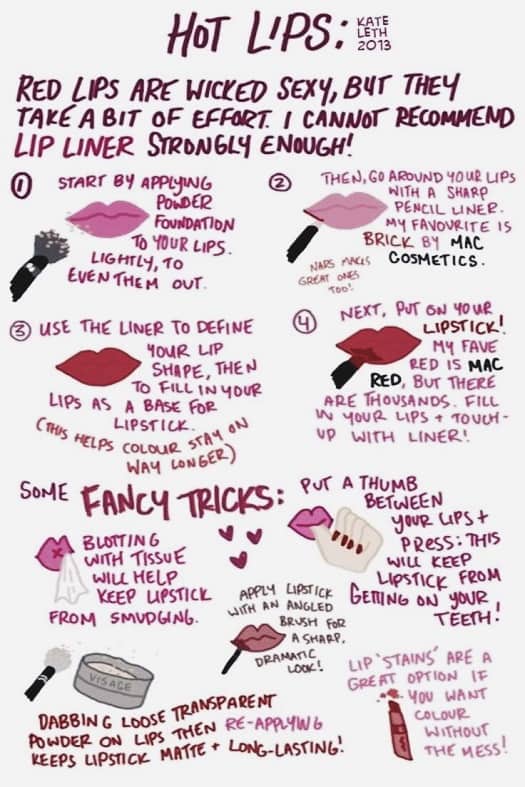 Natural Pink Lips
Is pink your favorite lipstick color? Here's how you can get the natural pink lips in just a few steps!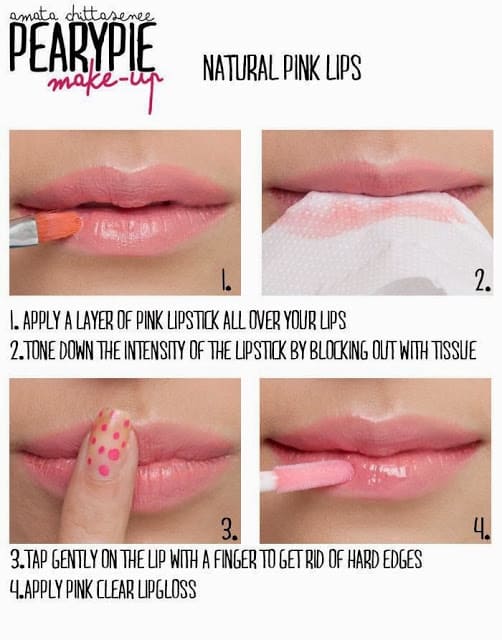 Easy Nude Lips Tutorial
Nude lips are always in and are appropriate for any occasion. Learn this easy nude lips tutorial and have gorgeous nude lips with no streaky dry patches.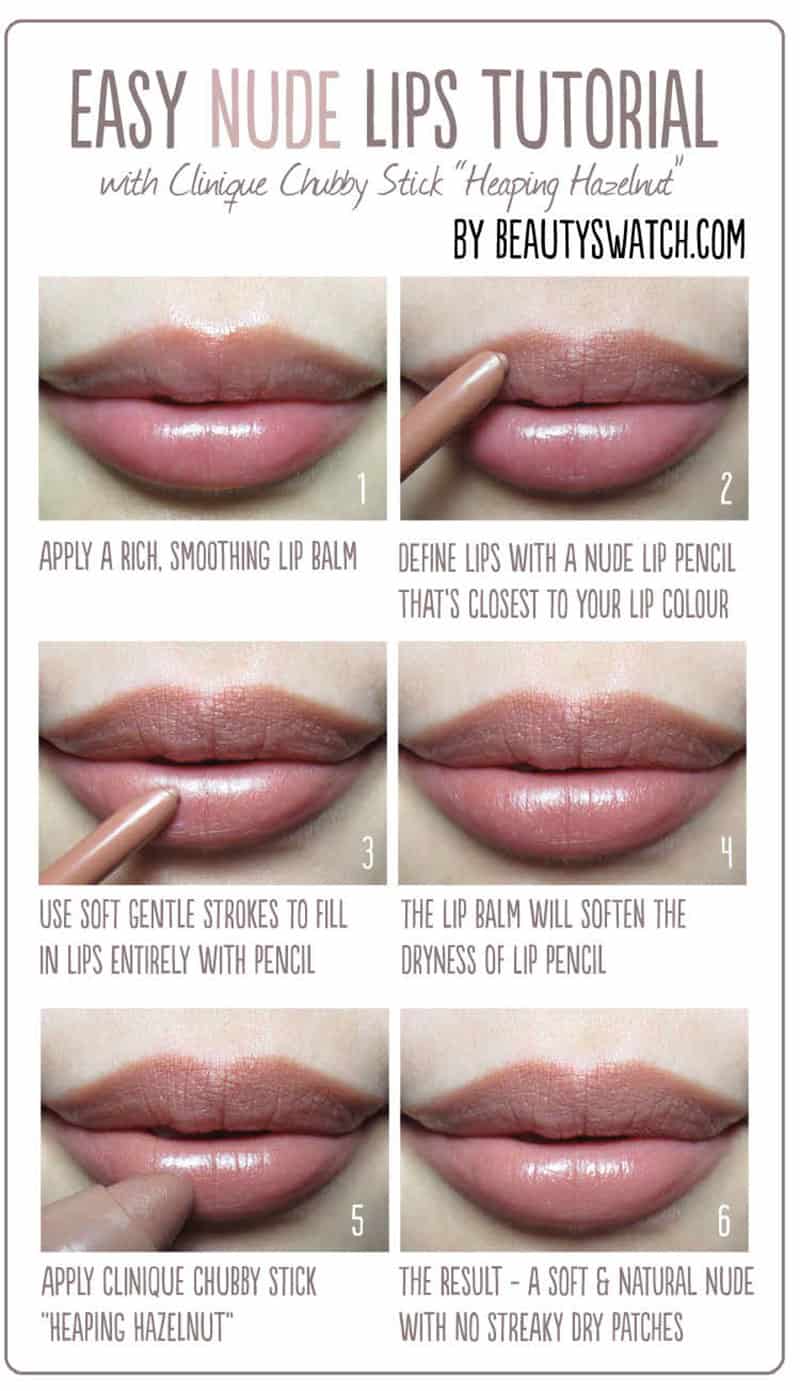 Lipstick Tricks
Did you know that there are different ways of applying a lipstick if you want to achieve a light, tinted look or a full vivid look? Which is your preferred lipstick style?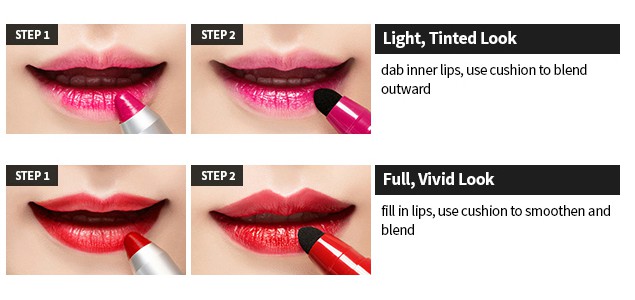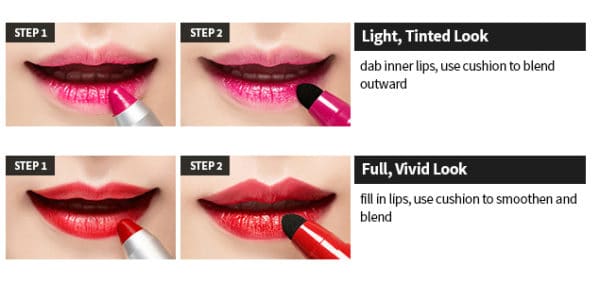 Choosing The Right Red Lipstick For Your Skin Tone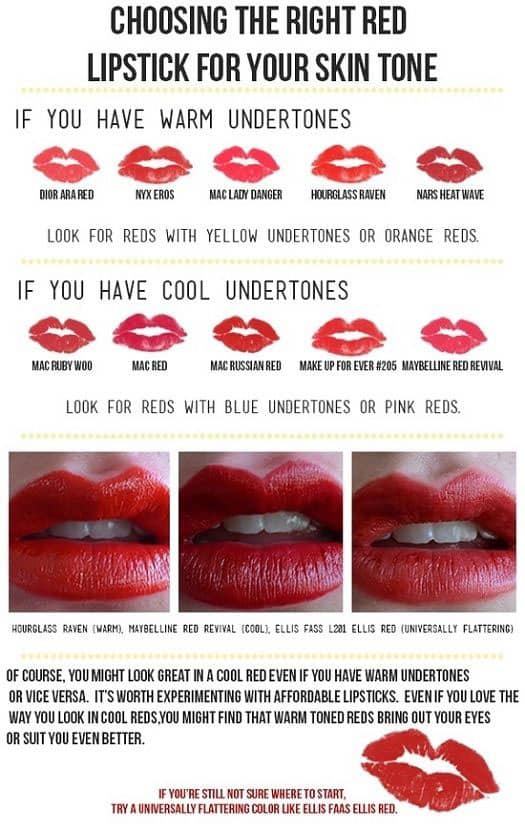 Red Lip Skin Tone Guide
There are different shades of red lipstick, and not everyone works great on any skin tone. This guide will help you find the best one for you, so you can look amazing everywhere you go.
How To Make Your Red Lips Last
Is there something more bothering that a lipstick that goes away super quickly? i guess not! Here's how you can make your red lips last for hours without having to fix them every half an hour!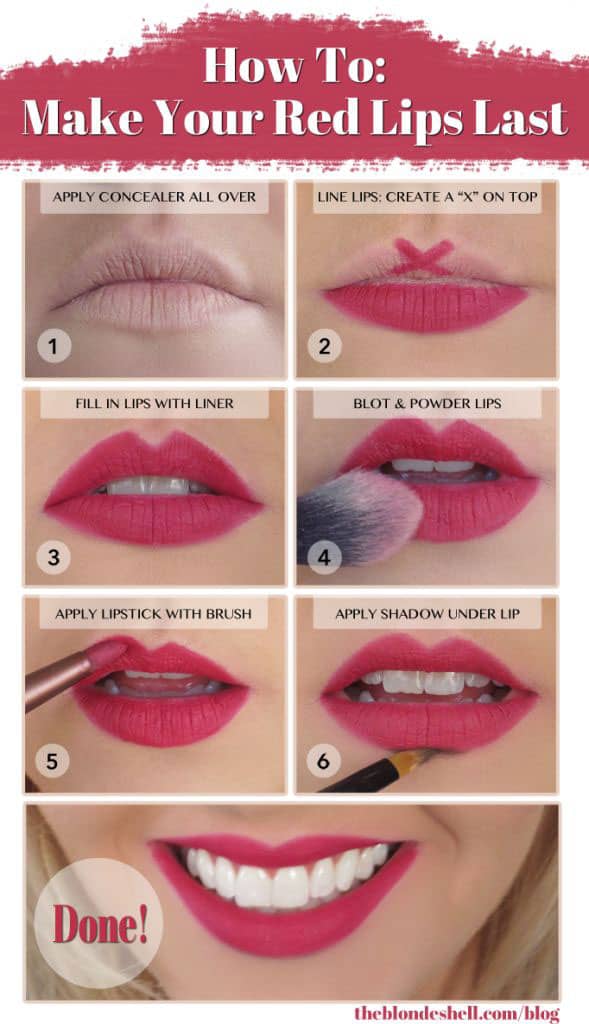 Juicy Cherry Lips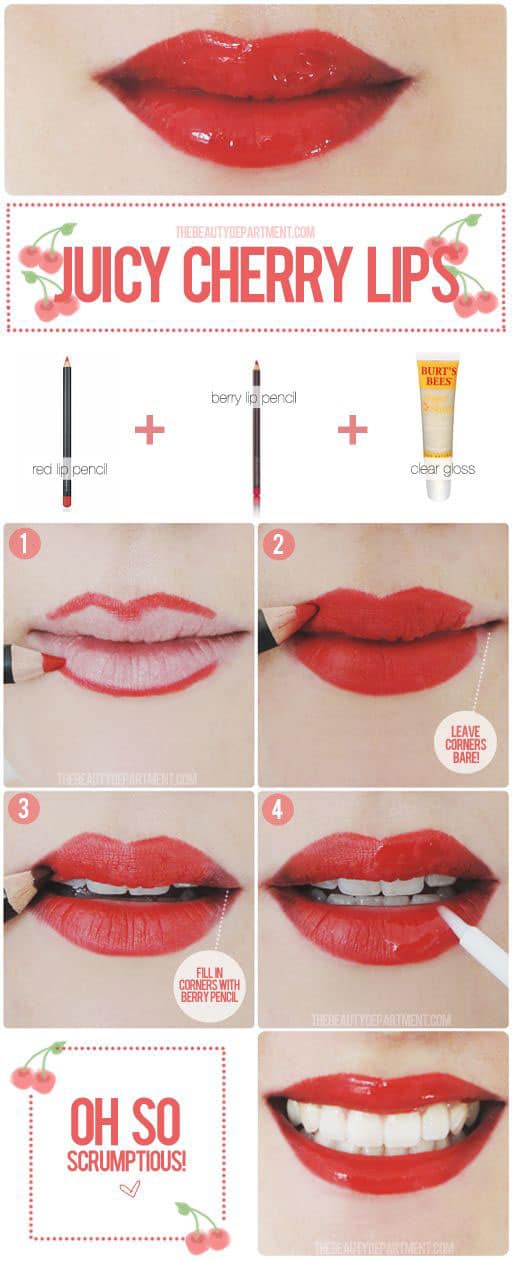 Red Hot Lips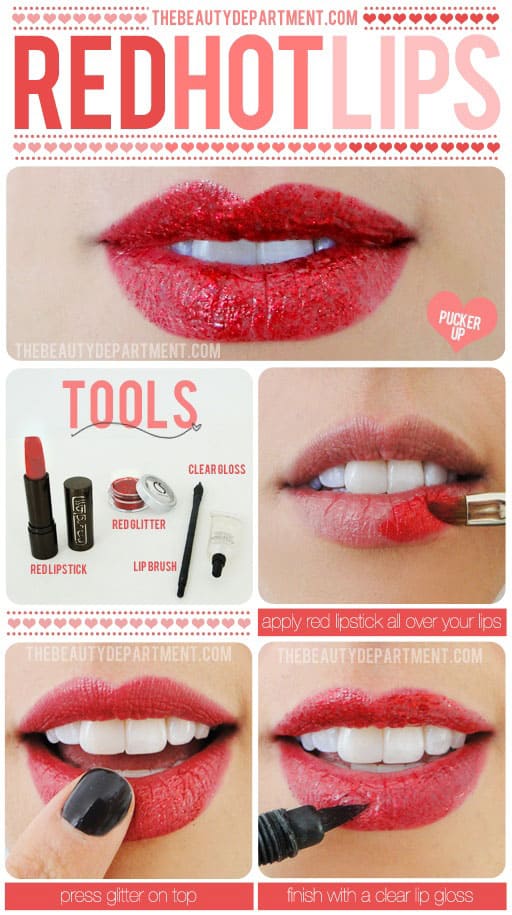 Ombre Red Lips
Do you wonder how to achieve the ombre lips? Just follow the steps as shown in the photo below and you will get them in no time and with no trouble! Applying lipstick has never been easier with these awesome tips!