The one hairstyle that is really popular among both girls and women is the bun and they all love it since it can be styled in so many different ways and for different occasion. Isn't it amazing that you can wear the bun to the gym, at home, to a fancy dinner or even a wedding party? This is the hairstyle that is super versatile and looks fabulous every time. When you are not sure how to style your hair feel free to go for the bun in the way you most like it. The photos below will teach you how to do it on your own, so you won't have to spend time and money to visit a hairdresser every time you want to have your hair done. The Beautiful Bun Tutorials That Will Make You Look Stunning should definitely be saved in your bookmark. They are not hard to recreate, so give them a try soon.
The vintage hairstyle looks that are super elegant and stylish and the awesome hairstyles that you can do in less than 10 minutes will get your attention as well, so check them out too. There are so many hairstyle tutorials here, and I believe that you will find something that will match your taste for sure.


Yeah, this is not your average bun since it is accompanied with a braid which gives it an even more splendid feel. If you just follow the steps on the photo you can't go wrong with it, believe me, so don't hesitate to make it.

This loose and messy bun is perfect when you are on the go and you don't want to have to deal with your hair and to have it falling over your face. You can do it in less than 5 minutes and it's great for the times when you are in a hurry but you still want to do something with your hair.



You can use a sponge if you want a perfect look of your bun and if you have thick hair. In this way the bun will look bigger and more stylish. How do you like the idea? You have to be creative when doing the bun hairstyles to make the most of them!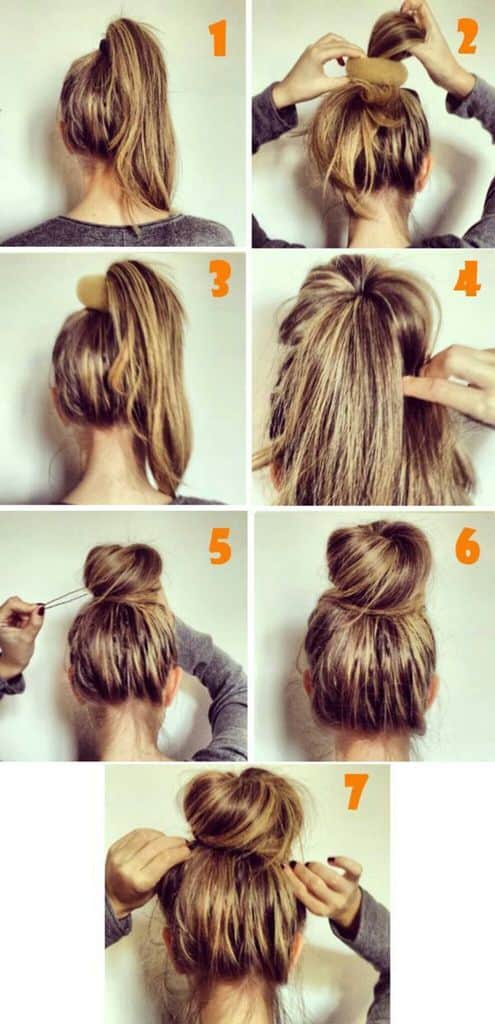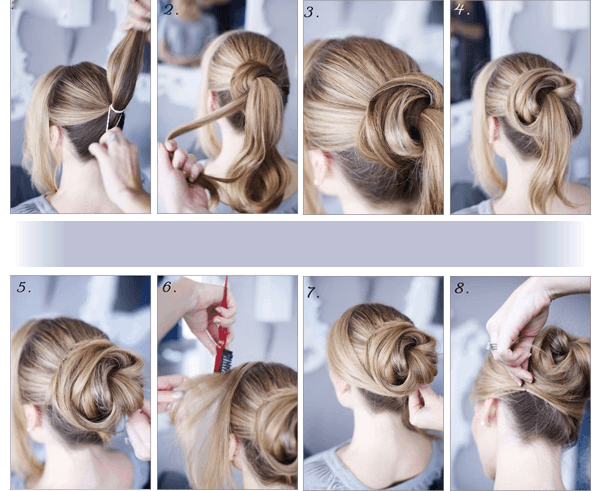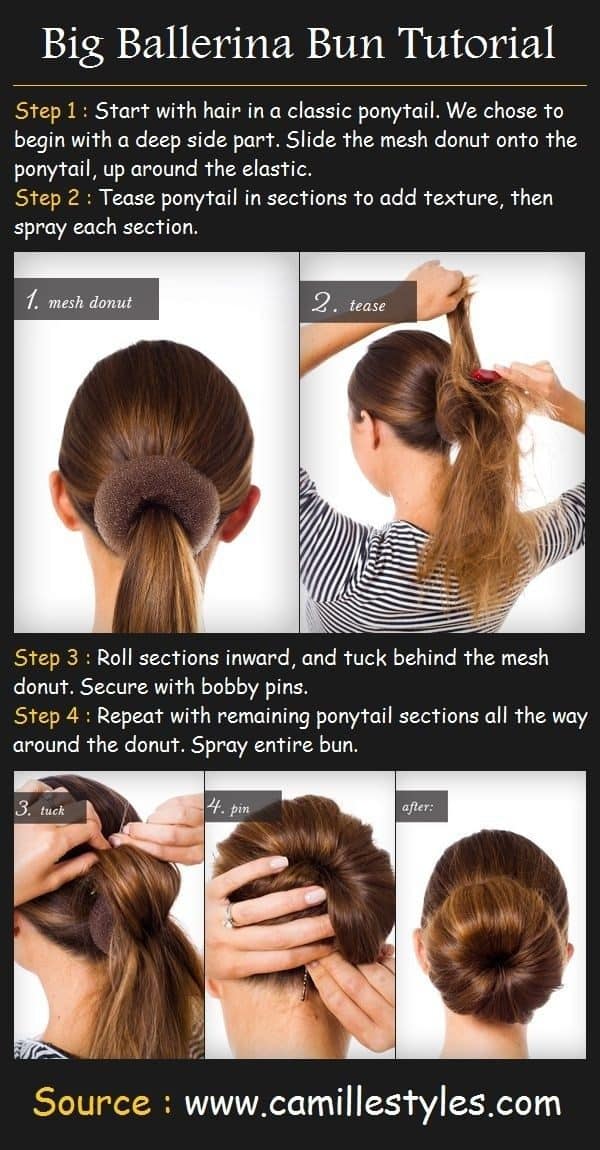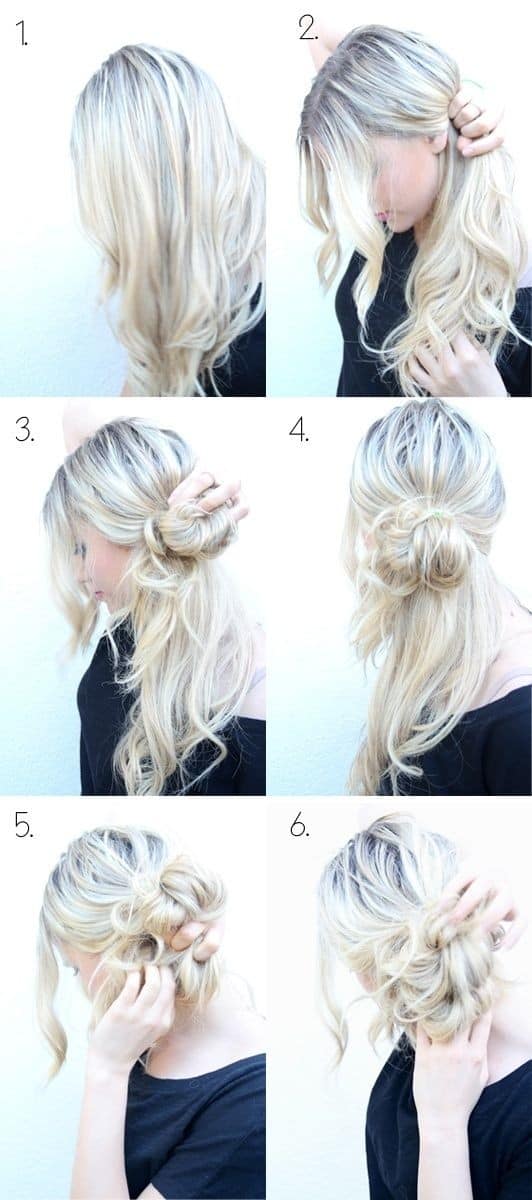 The inverted bun hairstyle is another popular variation of the bun. Read the steps and try if you can do it.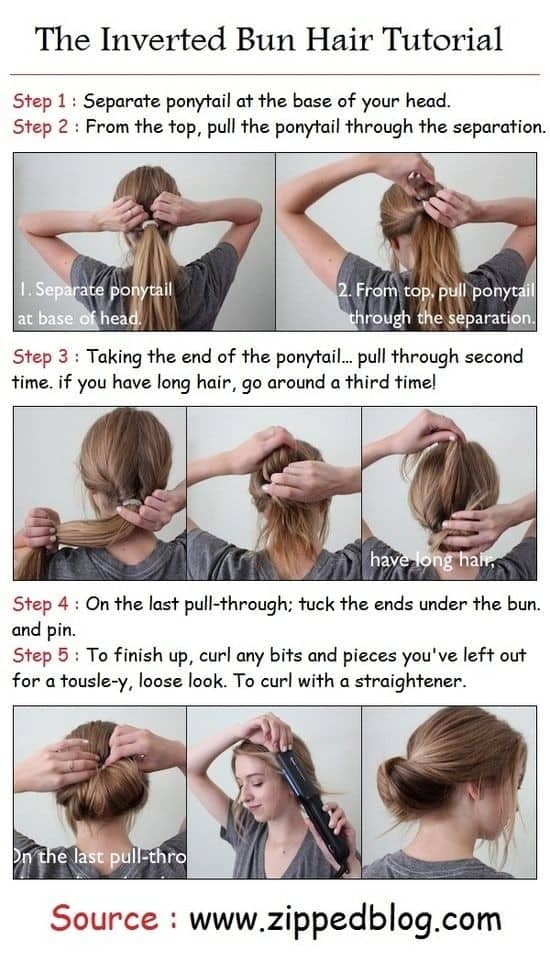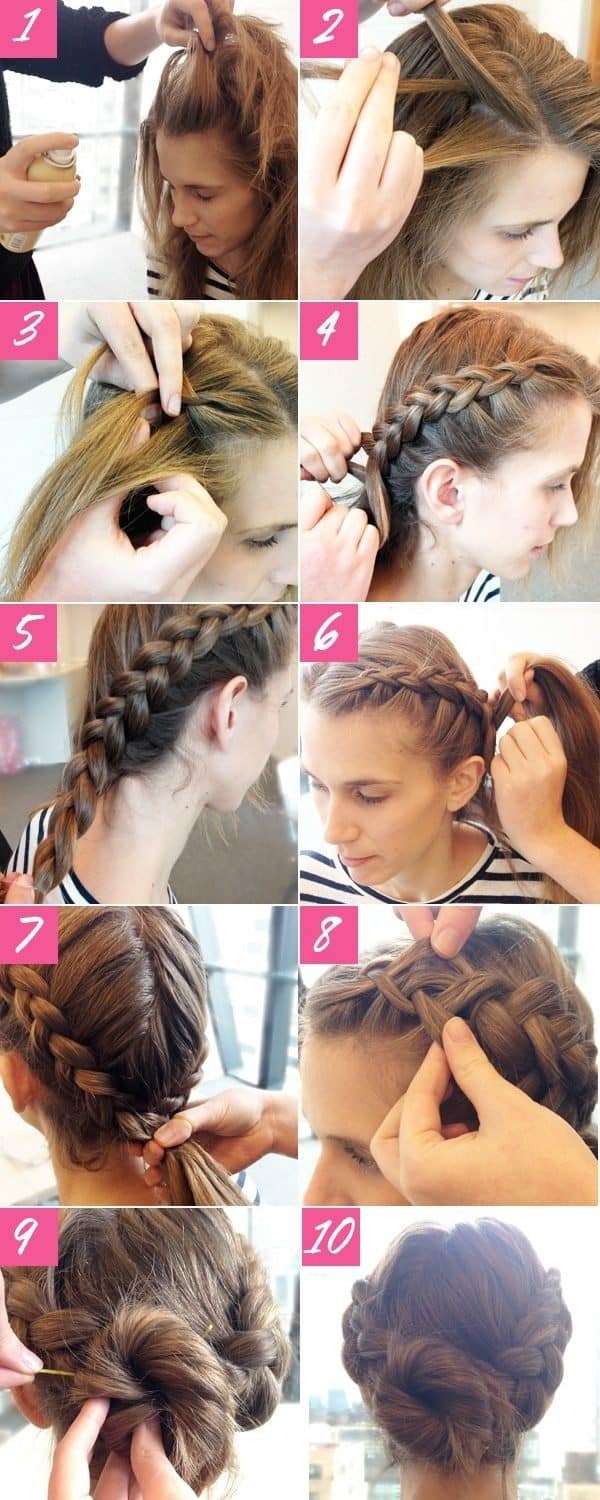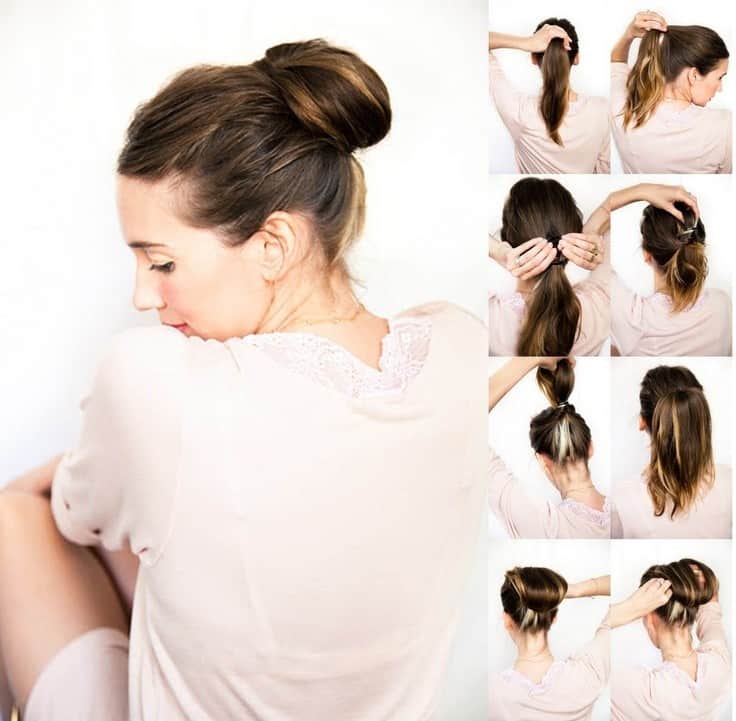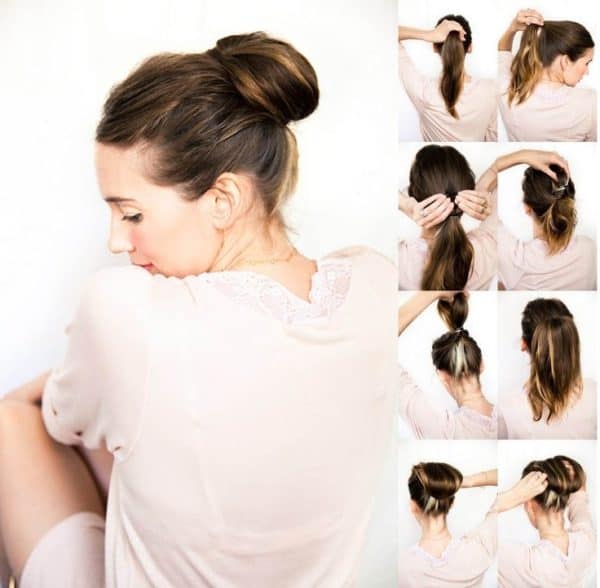 Where are you going to wear your next bun hairstyle? Have you managed to make a pick from all of these amazing bun tutorials? Keep me posted in the comments!