As I was making the article for glam sequin outfits that are perfect for the winter holidays, it occured to me that there are tons of other sparkly crafts that you can do at home, so if you were googling for some interesting projects you are at the right place. These Beautiful DIY Glitter Crafts That Are Super Easy To Make on your own will catch your attention for sure. They will not only help you to kill the boredom but they will also bring some refreshment to your clothes, shoes and accessories. There are so many versatile designs out there and I believe that you will be able to find something that matches your taste. So, get some glitter and get down to work to recreate the ideas that you like the best. Here are some attractive DIY brooches that you would love to have in your collection, so check them out as well!
Boots
The easiest way to update the look of your old boots and make them look like brand new ones is to add some glitter. They will immediately change their appearance with ease and just a few steps.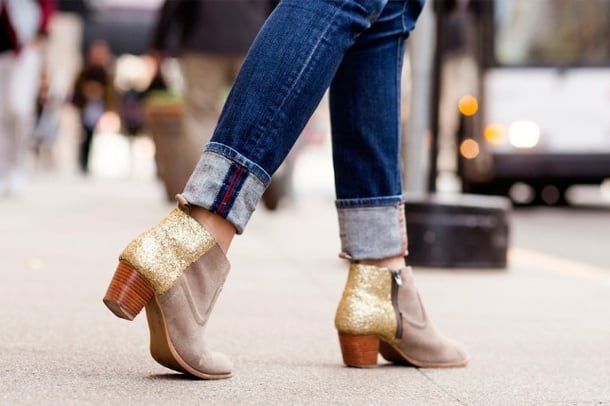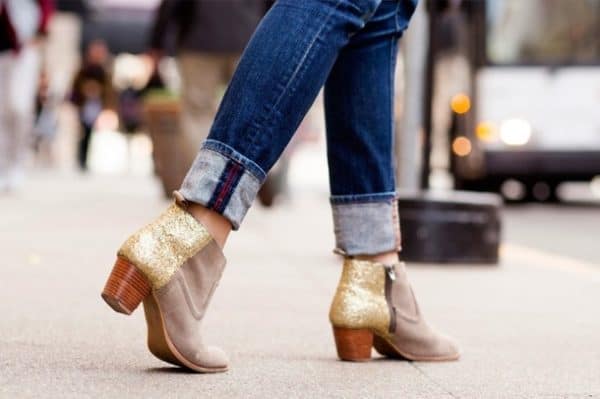 Polka Dot Sweater
This glitter polka dot sweater is one of my favorite crafts from this article. It looks so cute and modern, and I'm definitely giving it a try tonight!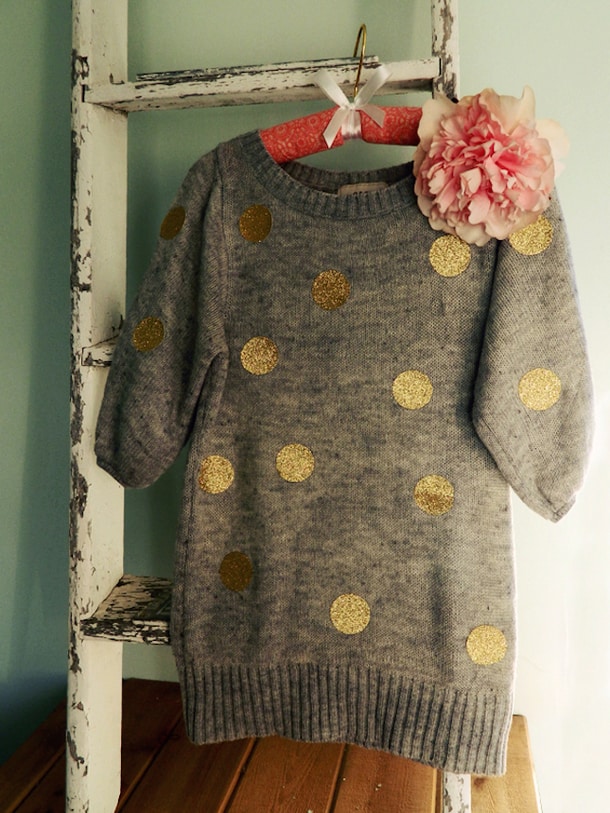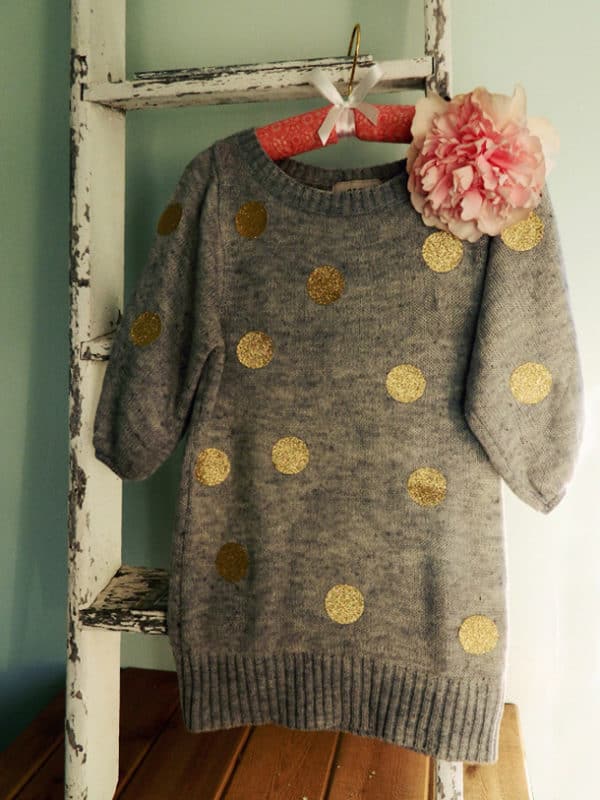 Zebra Print Jeans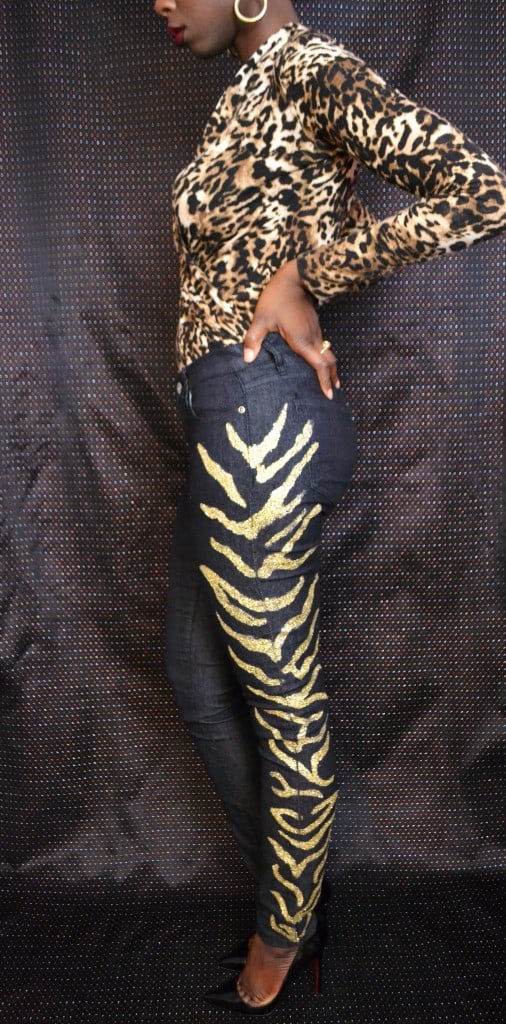 Denim Shorts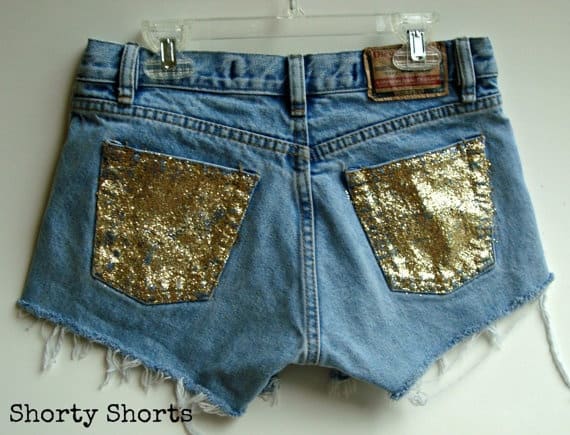 Shoes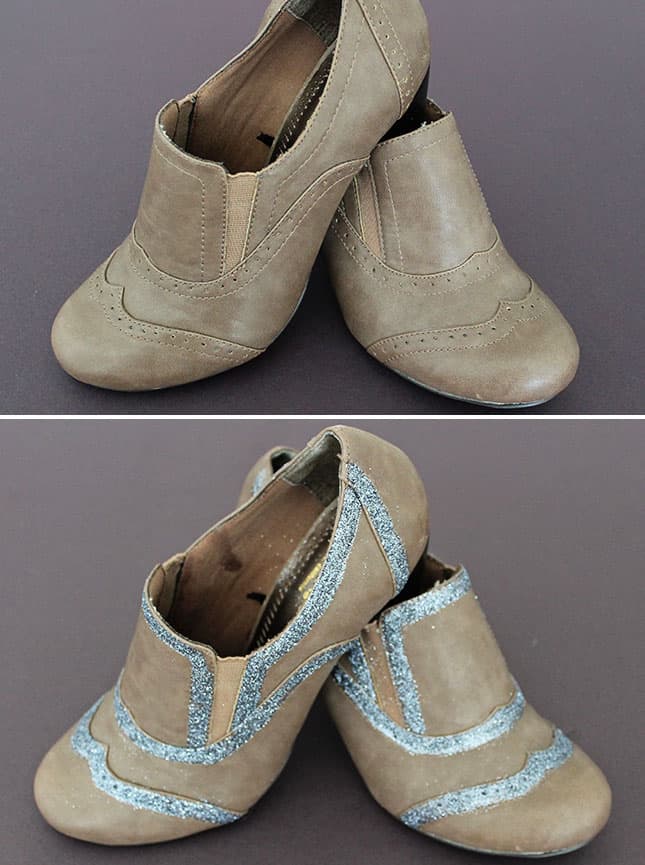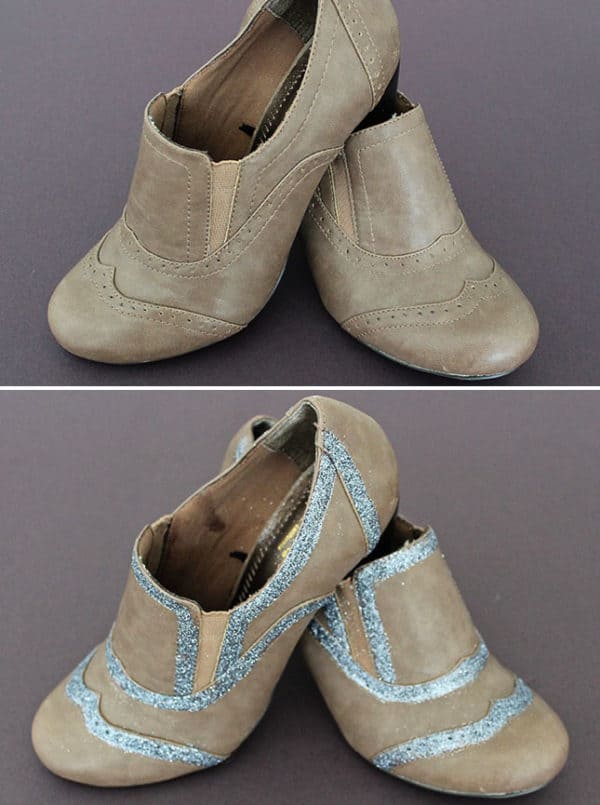 Camera Strap
Even your camera can look very stylish when you add some glitter here and there. The strap is the perfect spot to experiment with some crafts and make your camera unique and different from all the others.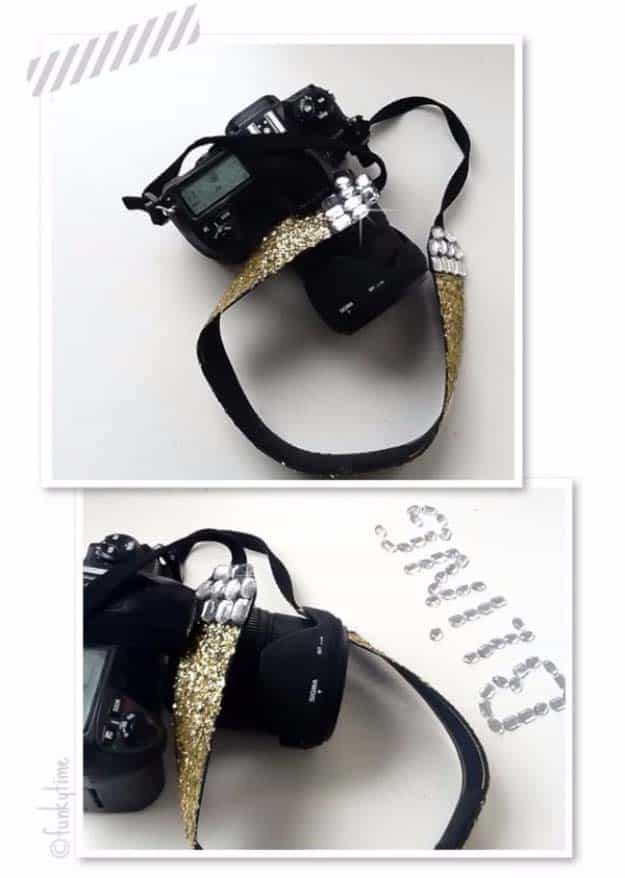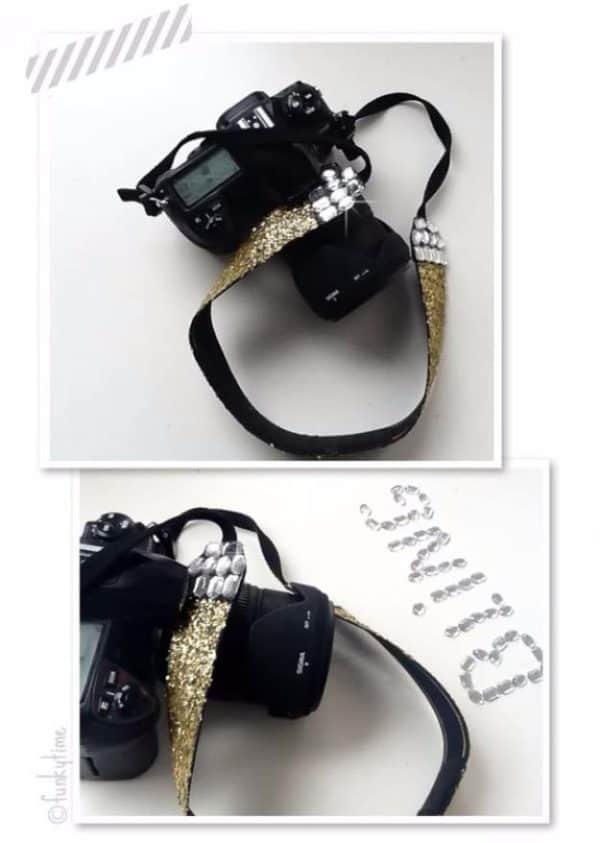 Bag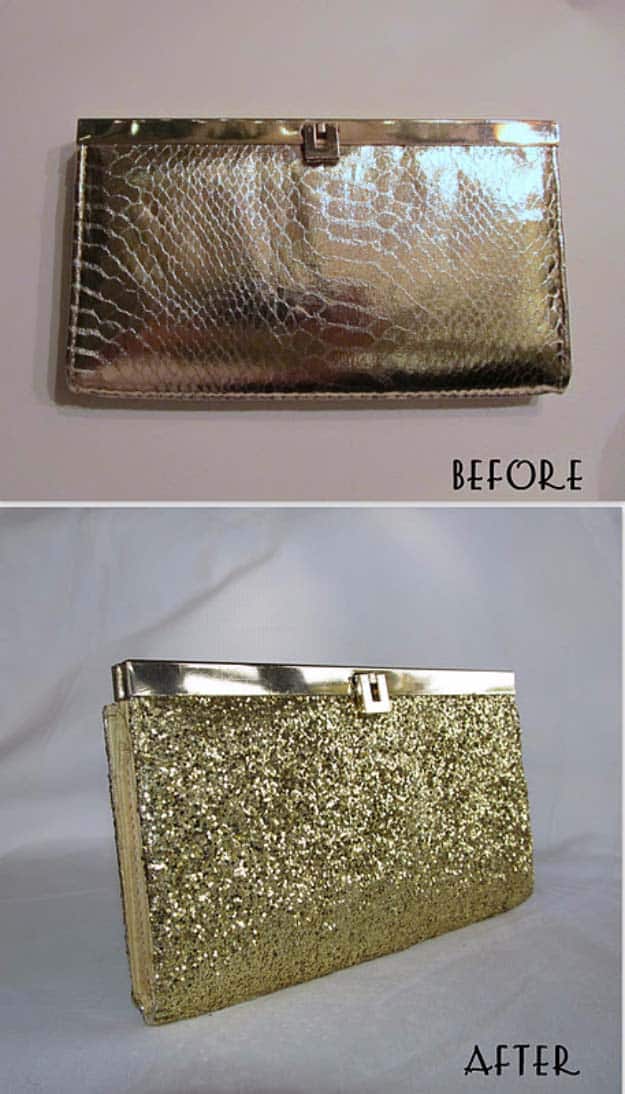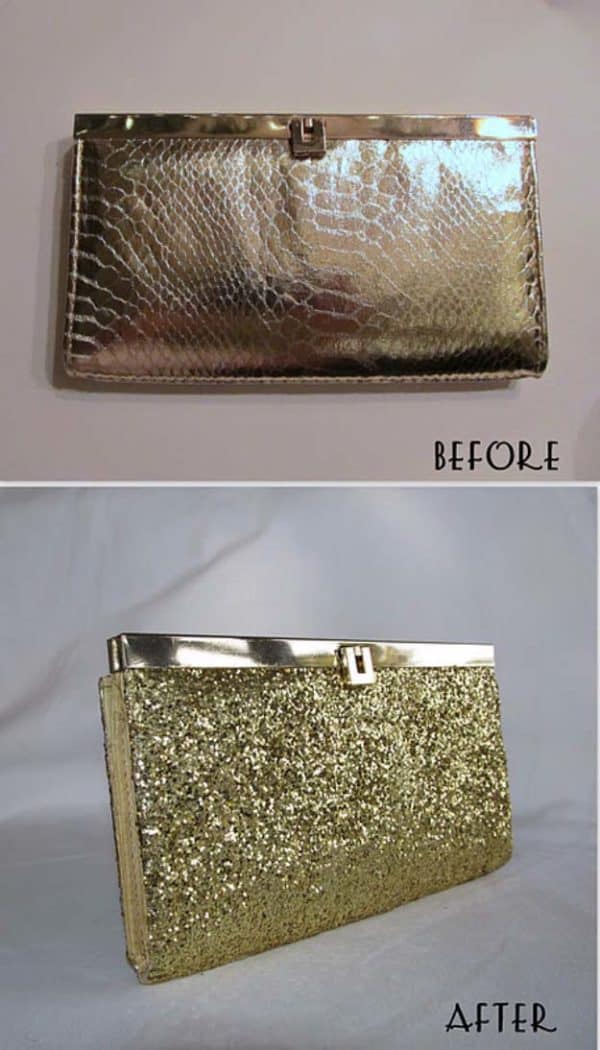 Tote Bag
The DIY glitter crafts are one of the easiest crafts ever, so if you are a beginner you should definitely pick some of these designs and see whether they will be successful. Do you notice how this tote bag changes its look in just 5 minutes? Use a tape to get the perfect lines, apply some glue and then the glitter. As easy as a pie!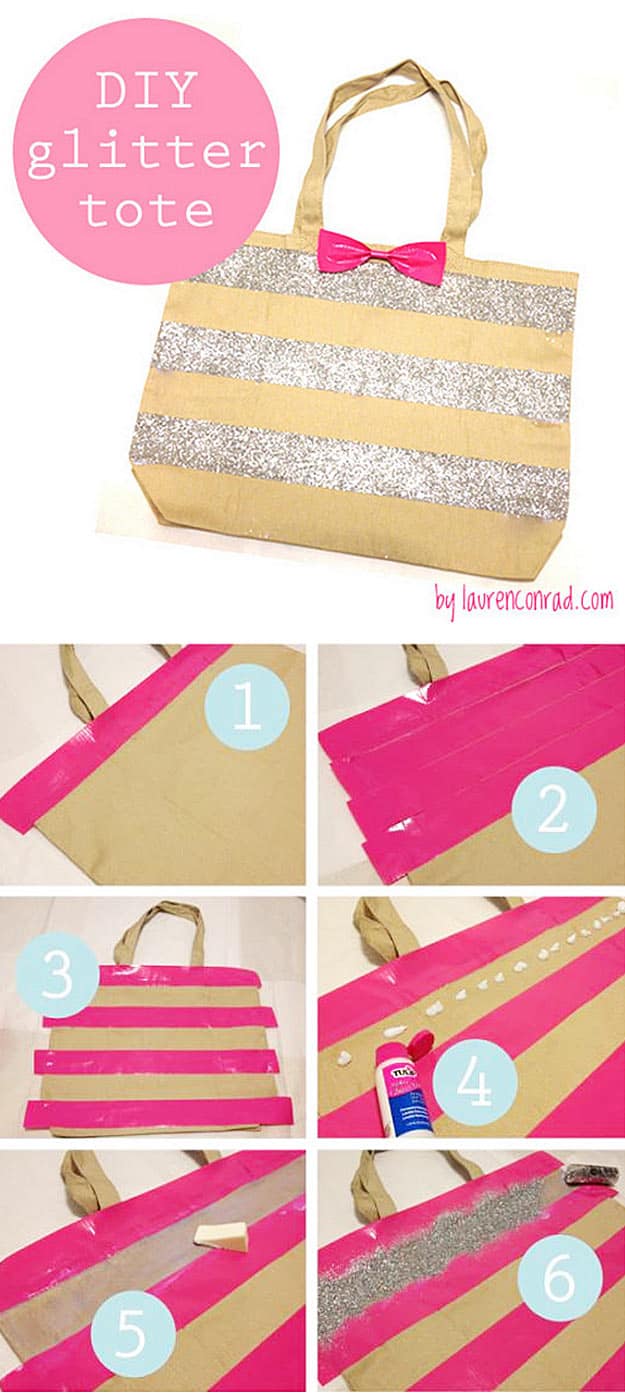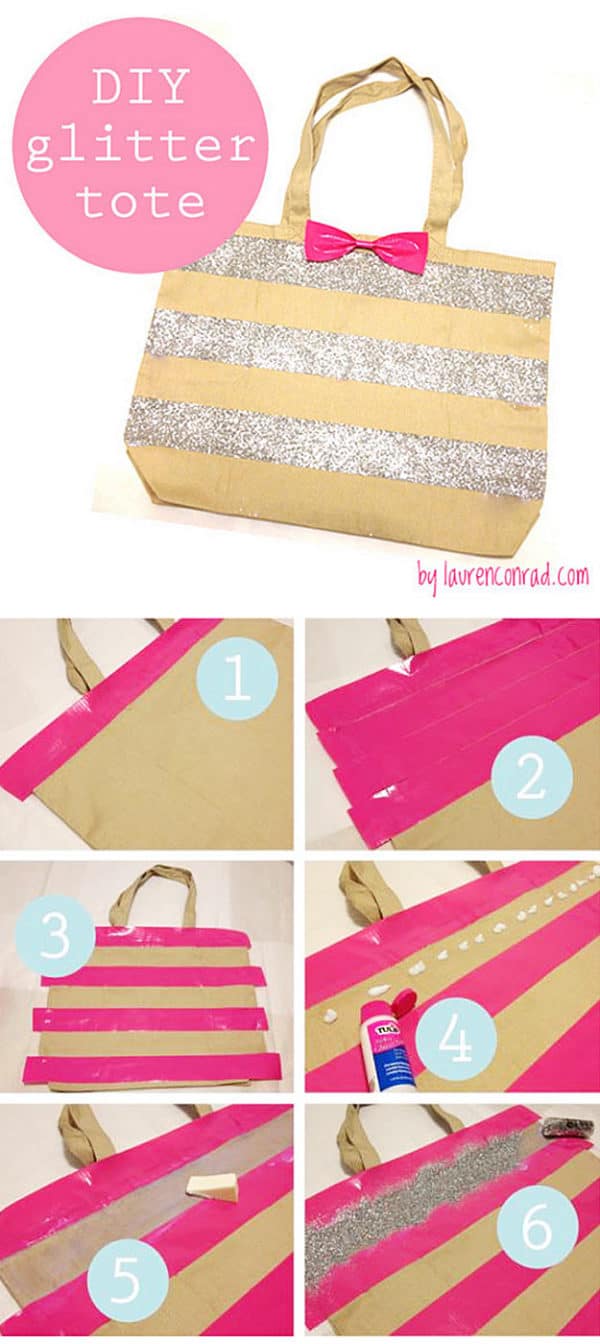 Toms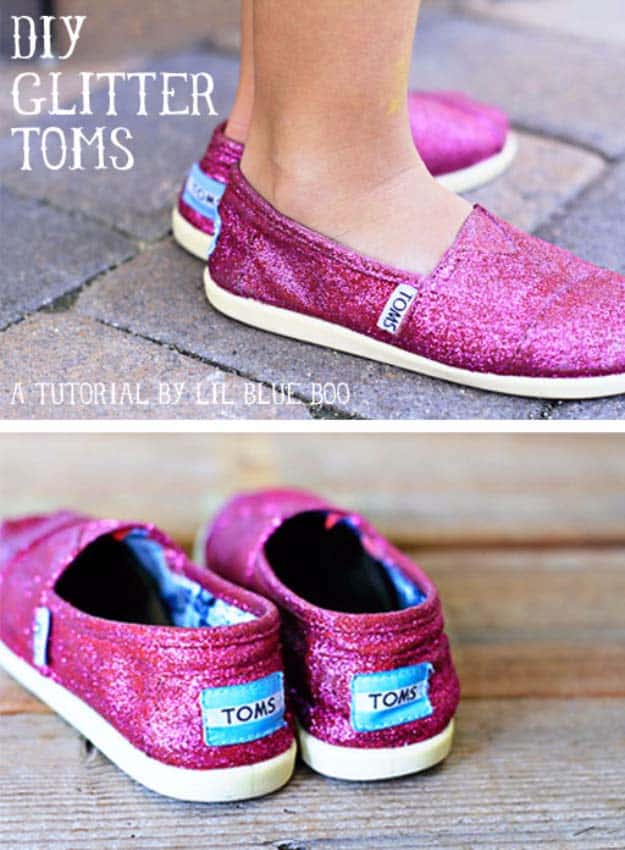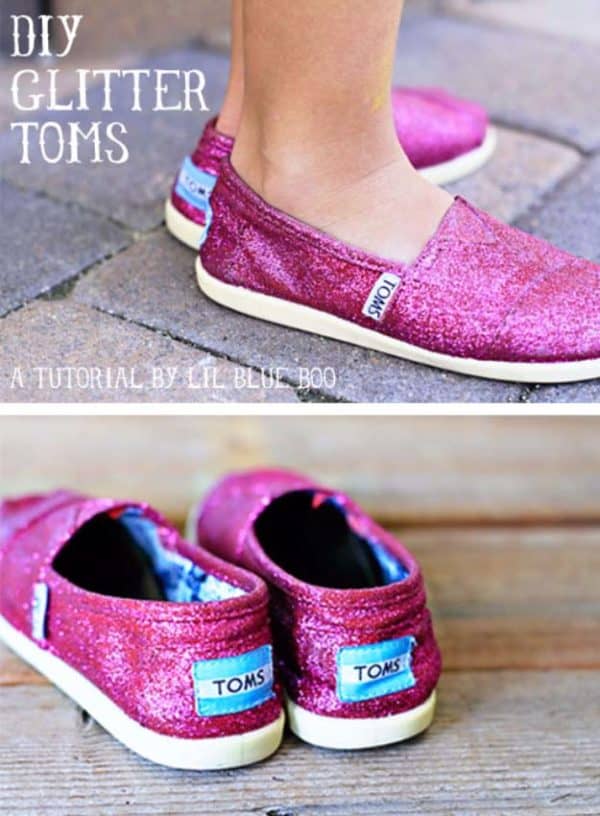 Bobby Pins
If you go tot he tore to buy some glitter bobby pins you will have to spend more money that will actually cost you to make them at home. At they will be ready in just a minute! If you are not sure what to do when you are bored, copy this craft and have some fun.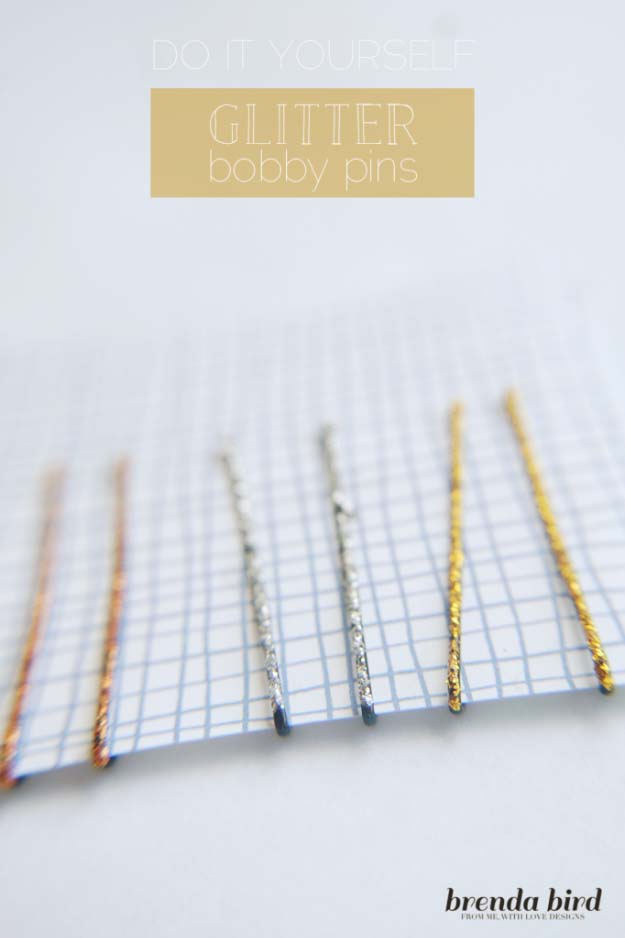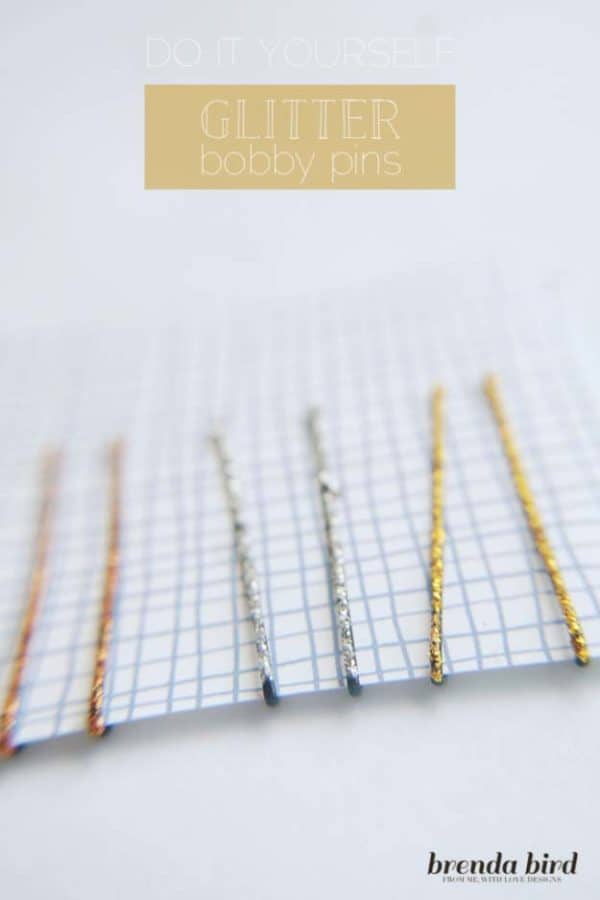 Headband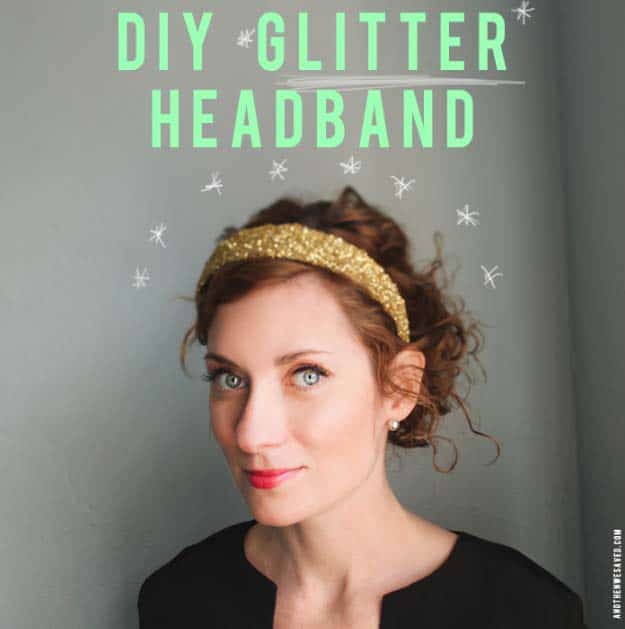 Travel Mug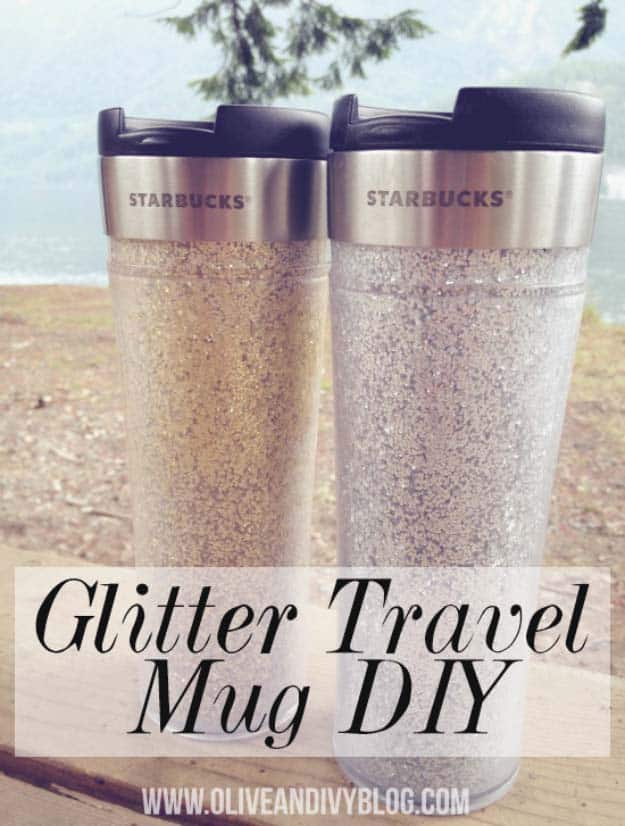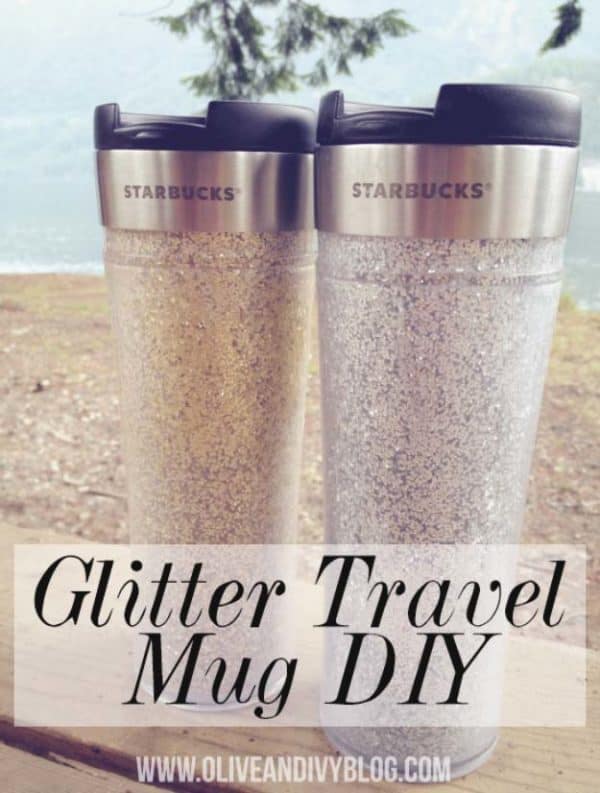 Thumbtacks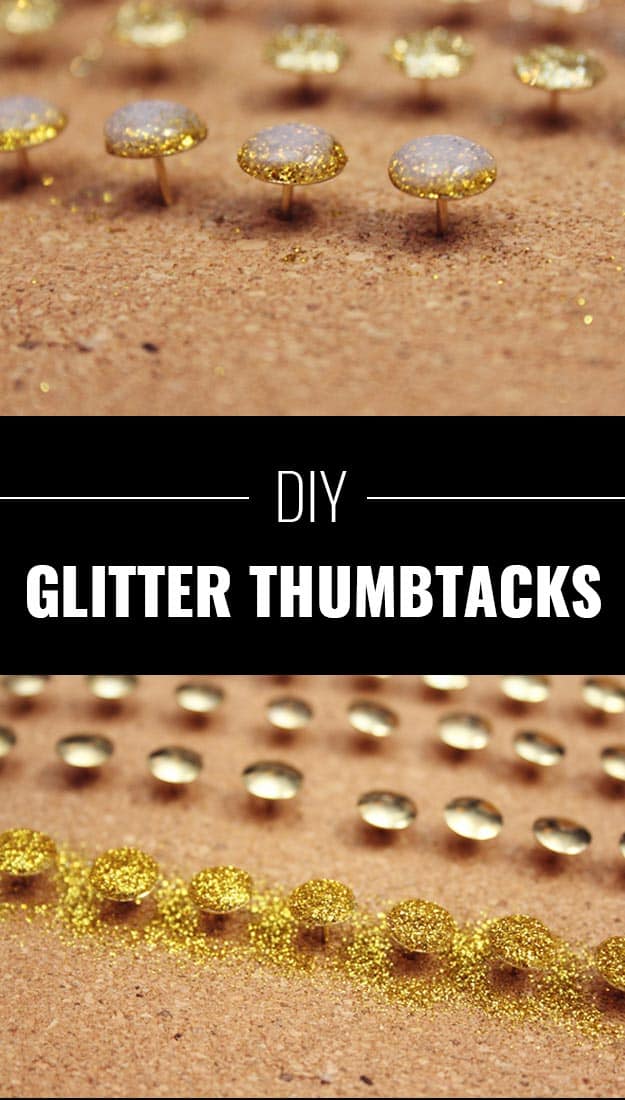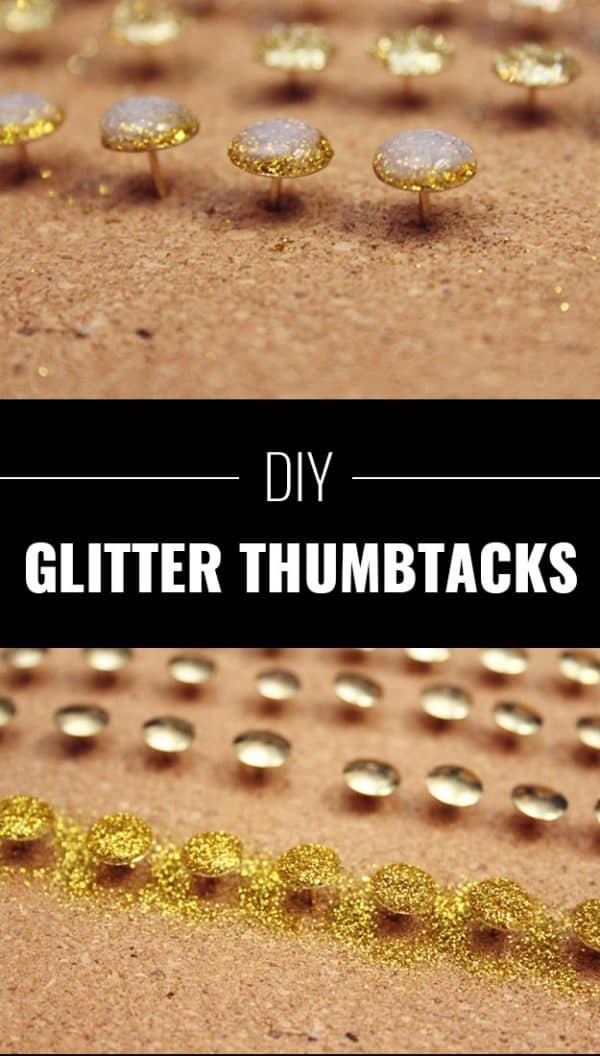 Blouse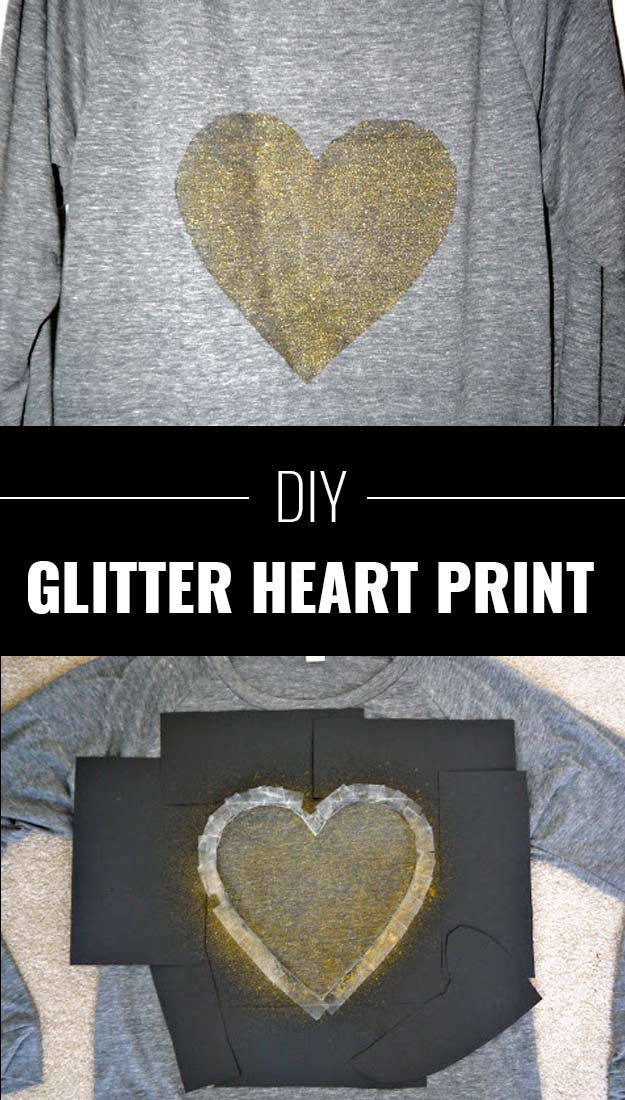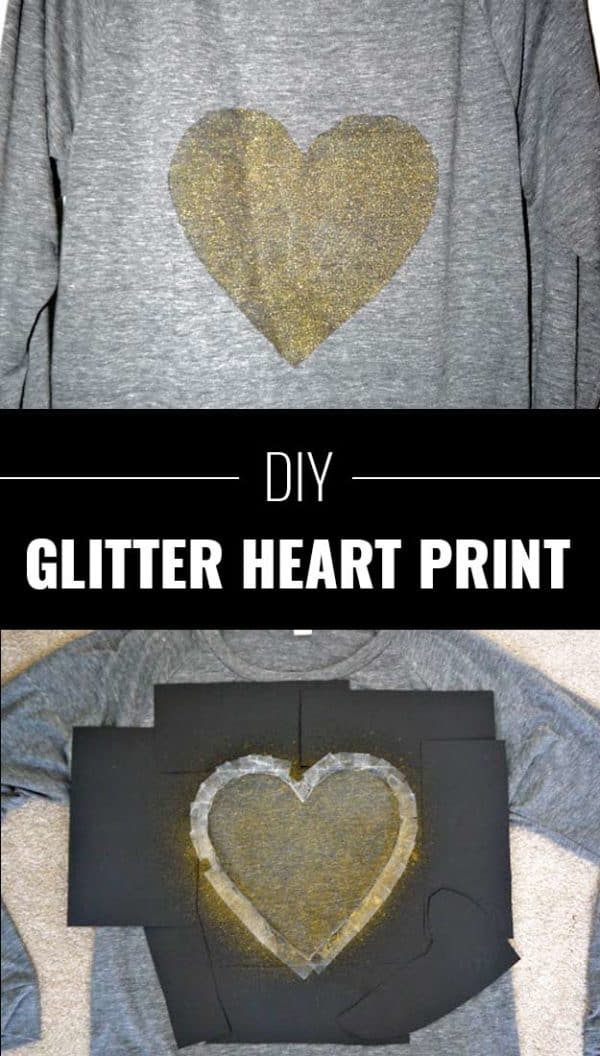 Which of these projects are you going to do on your own? Keep me posted in the comments below!