Chrome Hearts have become a recurring choice for accessories in the fashion scene. With the continuous rise of hype through various celebrity endorsements and collaborations, it has become a coveted brand that is revolutionizing the industry today.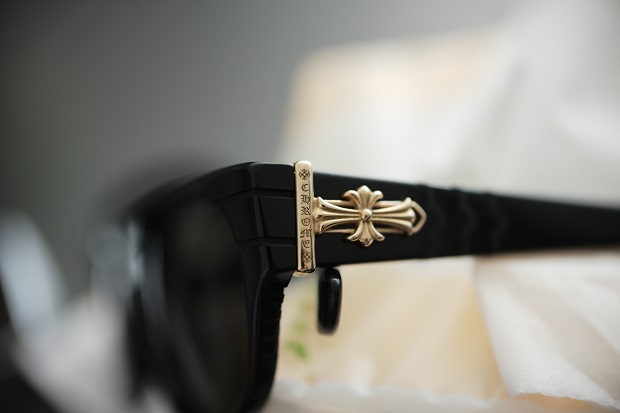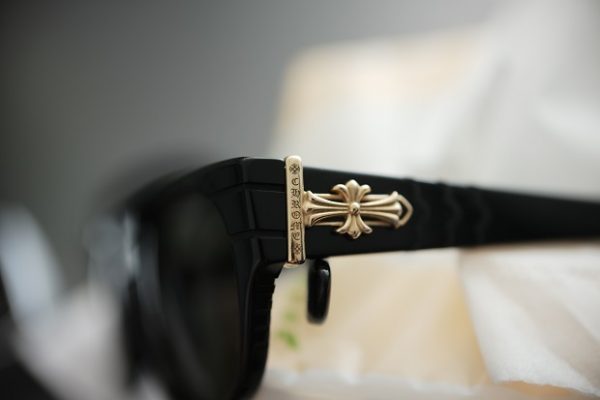 However, this Los Angeles-based luxury label is far from being a newcomer since it has cultivated an entire biker-inspired luxurious lifestyle with leather, sunglasses, jewelry, and home goods of exceptional quality for the past three decades, making them a well-known and adored high-end brand in the fashion world.
That said, let's take a look at how Chrome Hearts grew to be successful over the years and how they came to produce one of the most expensive eyewear brands today.
Rich History
The original Chrome Hearts was founded in a garage in Los Angeles in the year 1988 by Richard Stark and John Bowman. They started making leather jackets when they couldn't find ones that they wanted to wear on the market. Leonard Kamhout, a jeweler, later joined their duo. Shortly after that, they landed the brand's first break and exposure in the fashion scene through the legendary punk rock band, the Sex Pistols.
After that, the brand slowly became known for designing pieces and accessories for other rock bands such as Motley Crüe and Guns N' Roses, which helped them establish their brand and identity as a staple of rock star fashion. And by the late '90s, Chrome Hearts had certainly caught the heart and attention of the fashion world. Although many tied Chrome Hearts to the fashion industry, Stark refused to be tagged as a fashion brand.
After that, the brand opened its first flagship in New York City. And by the end of 2014, Chrome Hearts has been operating in 28 locations, including stores in Los Angeles, Miami, and Las Vegas.  
Chrome Hearts Exclusivity
The Chrome Hearts eyeglasses feature fleur-de-lis, dagger, and floral cross designs. There is no detail or cost spared when creating these exclusive custom sunglasses loved worldwide by many fashion enthusiasts. Modern optics, metallurgy, laser engravers, exotic woods, fine leathers, precious stones, and sterling silver decorations are used to craft this exclusive luxury eyewear and sunglasses.
People love Chrome Heart sunglasses because of their unique style, making them one of the most expensive and high-end eyewear brands in the world. It feels like you're buying a piece of jewelry when getting a pair of these sunglasses. Moreover, they act as statement pieces when worn.
Chrome Heart products come in a variety of fun styles and designs, so you can easily find one that suits your style. The line is full of gothic symbols and heavy accents making it ideal for the fashion thrill-seeker who desires to be dripping in fine jewels.
Whether it's for you or you're buying it as a gift, you can never go wrong with Chrome Hearts.
Chrome Hearts Marketing Strategy
Chrome Hearts is consistently among the best fashion eyewear brands today. The reason why they stand out is that they're exceptionally innovative. The family who started Chrome Hearts from its humble beginnings in a garage have amassed an exclusive client list of the rich, famous, and influential after three decades since its founding.
From their first breakthrough with the Sex Pistols to receiving the CFDA Accessory Designer Of The Year award in 1992, Chrome Hearts had definitely solidified their stance as the brand for rock stars and A-list celebrities.
And with an impressive list of influential clients and fashion enthusiasts who talk about them on social media and media, Chrome Hearts have proven that they are definitely a brand that isn't going anywhere soon. These high-profile collaborations have certainly revamped the trend and hype, especially with how effective social media and co-branding are today, making their brand a favorite and a definite must-have.
While the brand is originally a well-known style in the rock world, Chrome Hearts is starting to be seen in the rap scene as well. With more rappers and personalities wearing apparel and accessories like leather belts with silver detailing, it is expected that the brand would further expand its reach and influence.
Take Away
As the brainchild of two pioneering founders, Chrome Hearts Eyewear presents an audacious eyewear collection like no other. You can stage an excellent style rebellion with Chrome Hearts frames as they combine luxury with rock star detailing.
With such dedication to quality and detail and an amazing marketing strategy that combines the chicness of the fashion world with the rebellious spirit of the rocker world, it's no wonder this luxury brand attracts so many A-list customers from around the world.