Celebrities have been the biggest fashion inspiration for many women around the world. Women around the world try to copy celebrities' outfits in order to look beautiful as they do. And because celebrities are public figures, and have to look flawless all the time, they have to find some clothing tricks that will help them look even better any time they appear in the public. There is where we, the common people have benefited from their clothing tricks. We can copy many of them and look as stunning as they do. Celebrities try clothing tricks to hide the features they don't like on them, and to highlight their advantages. And the best is that today we are sharing with you some of these clothing tricks from the celebrities that will make you look stunning. Look at them, and try the ones that will best hide your body defects and to show off the advantages.
Give more volume to your upper body as Sarah Jessica Parker does
One of the biggest fashion divas that many women try to copy is Sarah Jessica Parker. We all know her iconic style, and her capability to show her body advantages, and hide the body flaws. And, believe us, as any normal person, she has her own body flaws too. And one of the clothing tricks she uses to improve her bust shape is clothing the upper body. One way is to give more volume to your upper body. For example, you can wear brighter solid colors or large prints. You can also try flounces, ruffles, or even V-necks.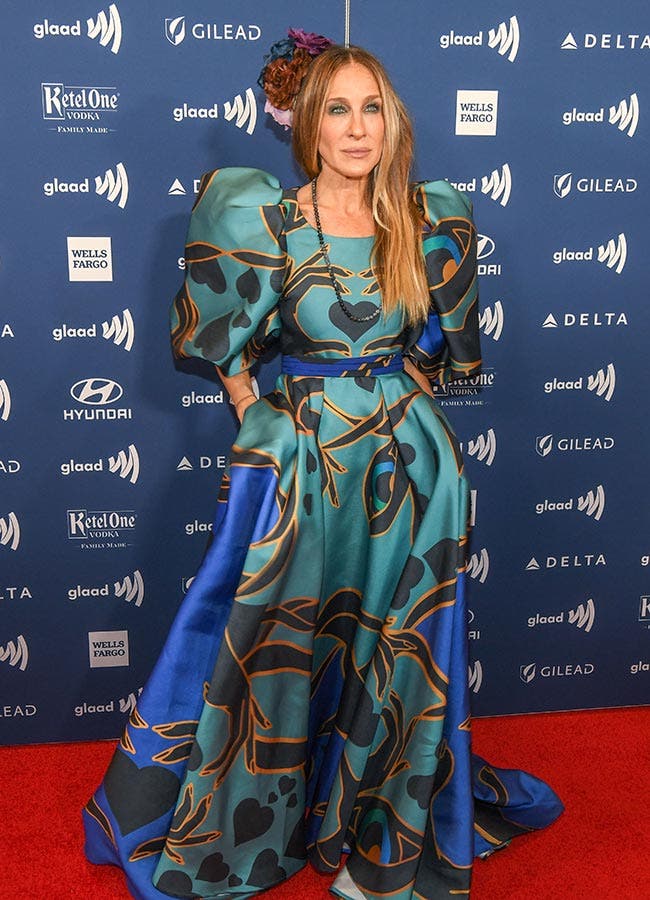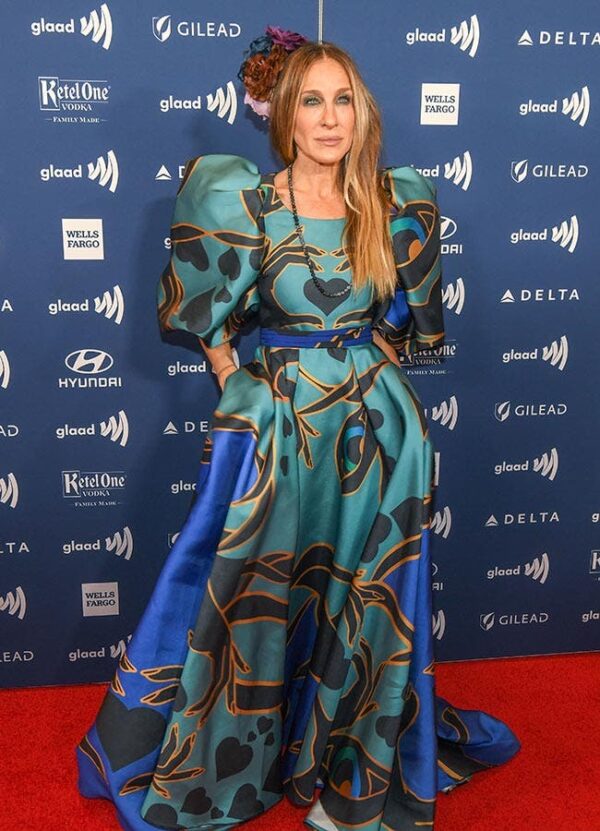 source
Hide your wide shoulders and narrow hips
Angelina Jolie is definitely a fashion icon we most admire. Her style, her personality, and her acting talent make her the biggest star among actresses. But, even her body isn't perfect as we all may think. She has wide shoulders that may make any other women lose her self-confidence when fashion styling comes into question. But, it is not the case for her. She knows how to smartly prevent her shoulders look great. With her unmistakable taste in clothing, she knows how to make herself look right all the time. One of the clothing tricks she uses is wearing oversized jackets and massive accessories at the chest level, combined with fluffy skirts that give an accent to the lower body.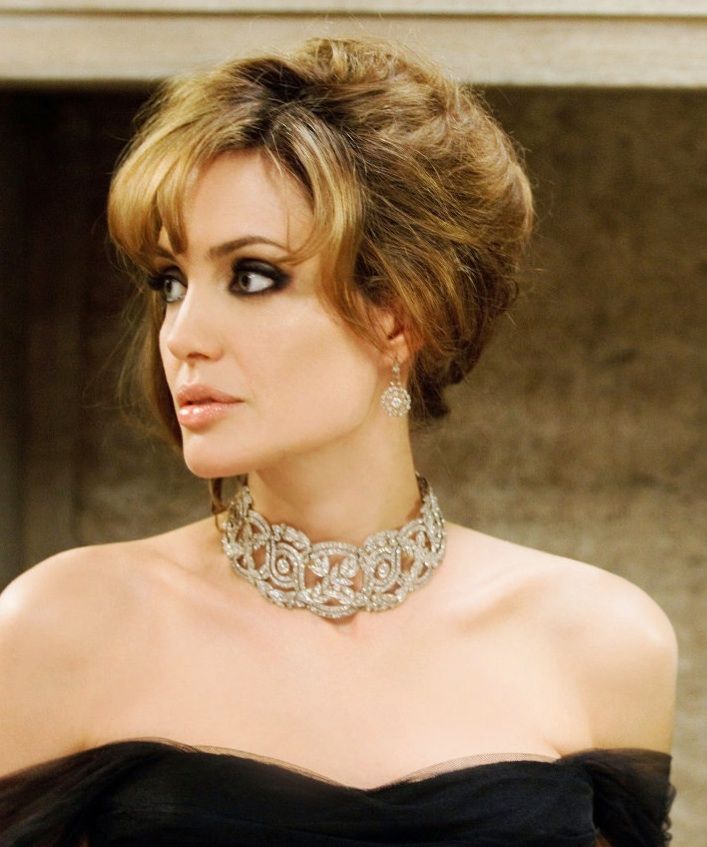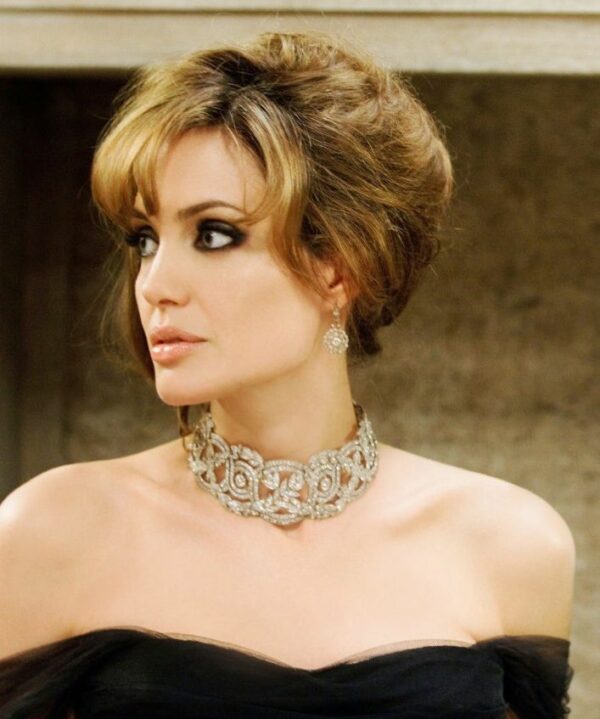 source
Visually make yourself look taller
Many short women can feel a little bit unconfident because of their height. But, Reese Witherspoon is not one of them. Despite the fact that she is too short, she always finds ways to manage to look taller. And the trick is not wearing high heels. Or, it is not the only trick at least. Her secret clothing trick is wearing knee-length dresses and pumps. Also, when talking about heels, you should consider wearing shoes that have a hidden platform in the toe area.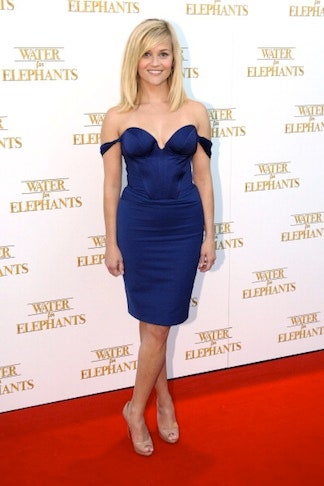 source
Follow Victoria Beckham's Trick to create volume for your body
Victoria Beckham is definitely the fashion diva every woman on the planet admires. But her slight physique can make her look too petite. Thanks to her unique and recognizable fashion style, almost no one sees her petit body figure. And that is all thanks to her clothing tricks such as wearing loose pants, fluffy silk blouses, and fitted coats. You should try these kinds of tricks if you are a petit person too.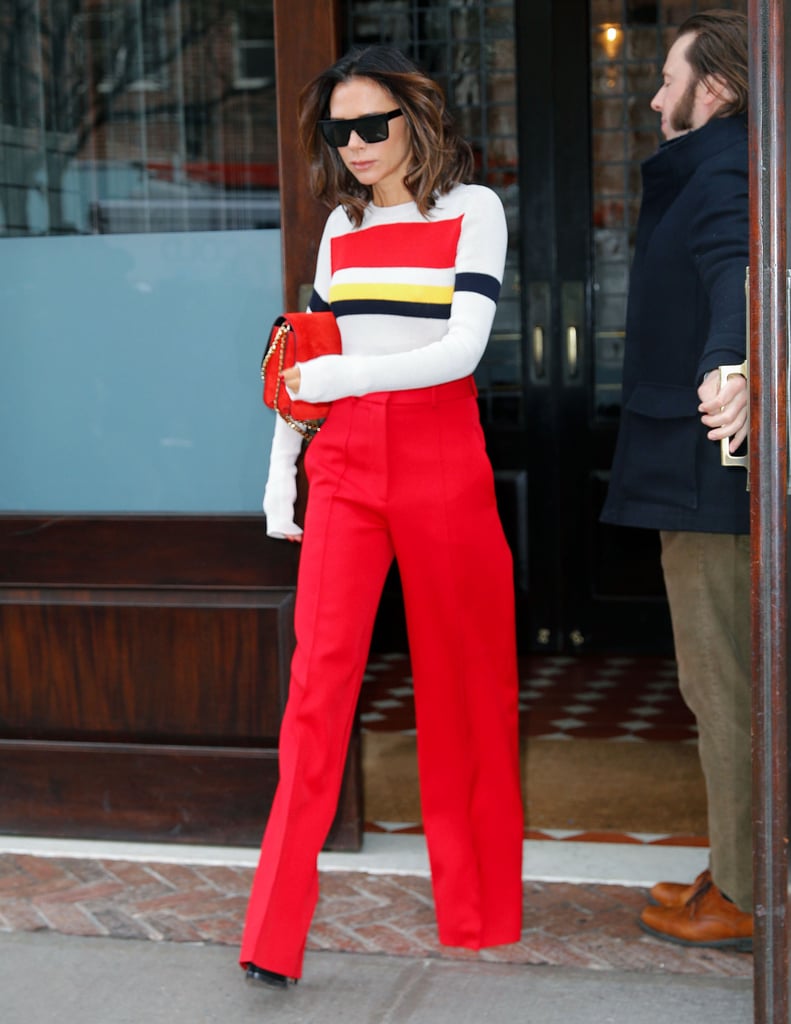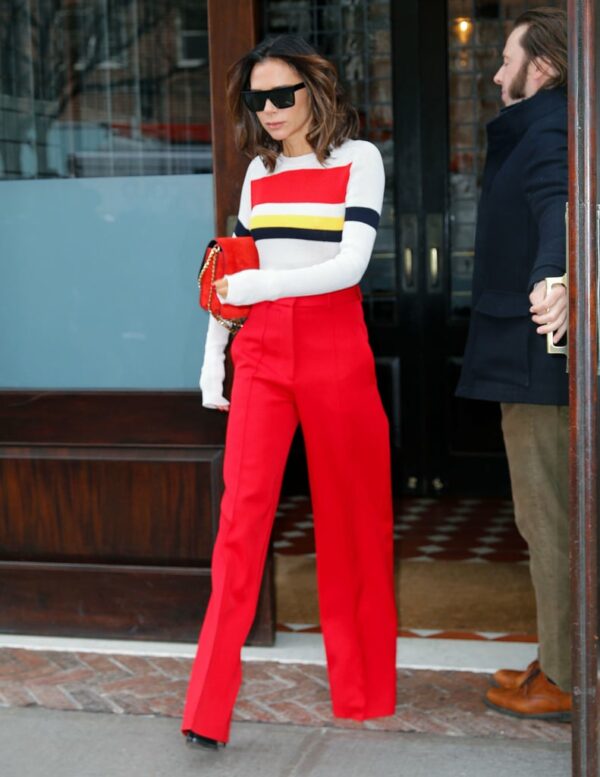 source
Hide your large shoe size with 2-tone shoes
Do you have ever experienced the problem of having too big feet? The problem of finding the appropriate size of shoes for them? And, (the too big) way the shoes look when put on the feet? Well, you are not alone. Tilda Swinton, the incredible diva has the same problem as you do. And, she finds one creative trick to make her foot look slimmer. Wearing 2-tone shoes is the trick. If you want to avoid your feet looking too big, then wear 2-tones shoes or shoes with rounded toes. You will not be wrong at all.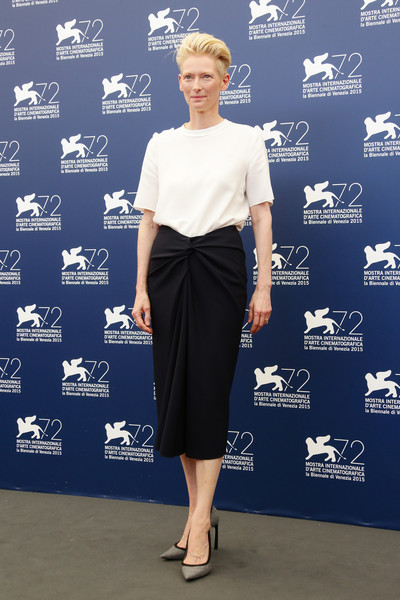 source
Hide the extra inches
Short girls are not the only ones having problems with their height. The tall (the extra tall) ones also do. If you are having some extra inches that you want to hide then follow Kate Winslet's clothing tricks. For example, in order to hide the extra inches she has, she wears a low neckline or bright print. Wearing an asymmetrical cut and a belt can help too. Contrasting inserts at the waist will also look too good and fill divert attention from your body flaws.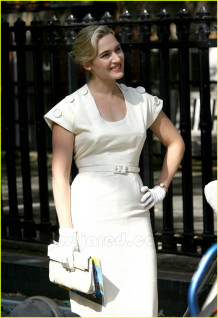 source
Hide your short legs
Women's biggest dream is having long legs. But, not all of them have the luck to have their dream come to reality. There are women with short legs such as Keira Knightley. And, here appears the problem of how to make them look longer with the magical help of clothes. One way to visually increase the length of your legs that she uses is wearing high-waist dresses and pencil skirts. Try these clothing tricks to look taller and see the magical transformation of your body look.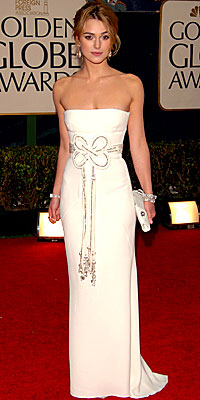 source