Everyone's struggling with blackheads from time to time, so if you are looking for a remedy that will save you from troubles, read on. In this article you will find Effective Remedies That Will Help You Get Rid Of Blackheads Naturally. Find the one that you like the best and give it a try.
If you are taking utmost care of your skin you will probably like to see the homemade foundation recipes and the natural bronzer recipes that you can do in 5 minutes.
Lemon Juice Salt Scrub
Ingredients:
Sea salt
Mix all of the ingredients together and apply the mixture on your face. Be careful cause it will get a little bit messy, so covering your clothes is a good idea. At the end your skin will be fresh and clean. The blackheads won't be gone from the first use. You will have to be patient and use the remedy regularly to see some difference. Check out more about this remedy on this link.
Egg White Remedy
Ingredients:
Yes, this mask is made just of one ingredient that you all have in your kitchens. It's a pity not to give it a try and see whether it will work for you. All you have to do is to spread 3 layers of egg white on the affected areas. Make sure you let each layer to dry before applying the next one. Leave it on your skin for 15 minutes before washing it out with warm water.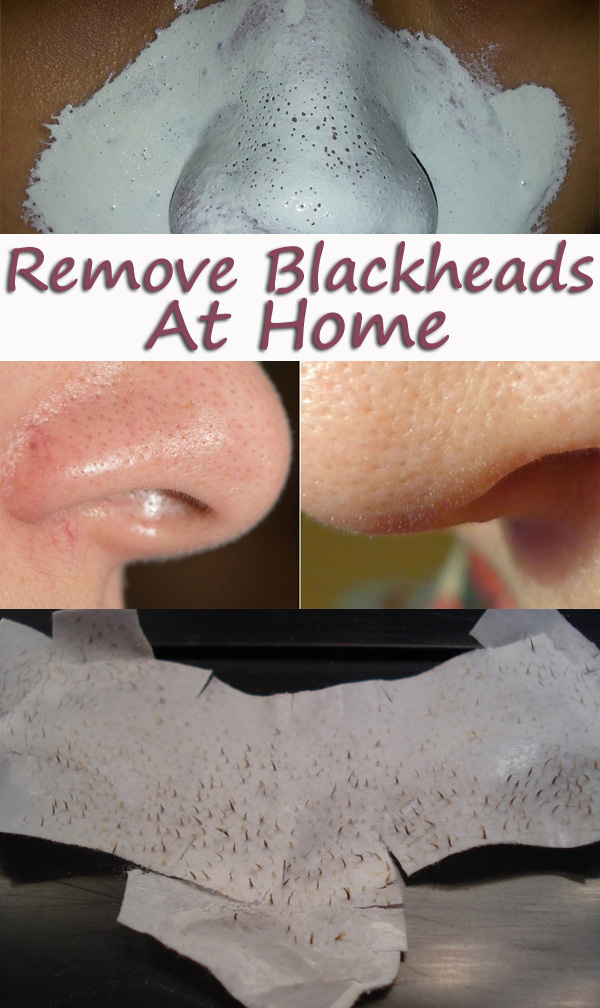 Toothpaste Blackheads Remedy
Ingredients:
2 tbsp toothpaste
1 tbsp salt
Here's another super easy mask that won't take you more than a minute. Mix the abovementioned ingredients together and your mask is ready. Make sure you wash your face before you apply it. Once you apply it leave it until is dry or overnight. Remove it in roundabout movements in order to get your blackheads out. For best results always wash and clean your face.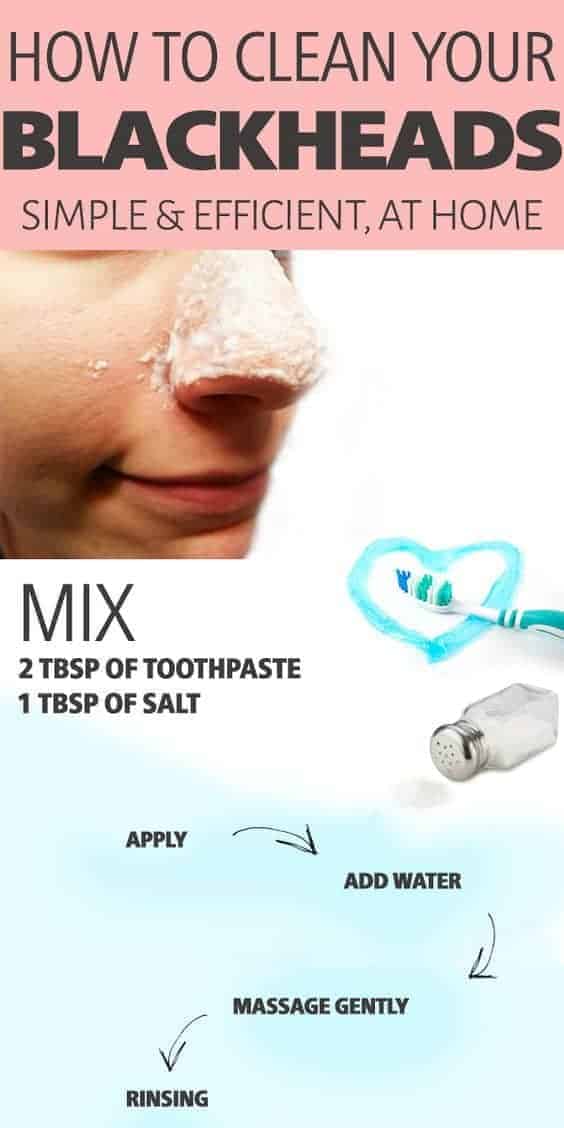 Oatmeal Remedy
Ingredients:
Activated charcoal  ½ teaspoon
Turmeric powder  1 teaspoon
Raw honey  2 tablespoons
Oatmeal powder 2 tablespoons
Water, enough to make a spreadable paste
Mix all of the ingredients together in a bowl until you form a smooth paste. You will need a brush to apply it on your face. Keep it on your skin for half an hour and then wash it off with warm water. Pat it dry with a soft towel and finish with an oil moisturizer.