There's nothing better than using makeup that you have made on your own cause you will know wether is completely natural or not. You can find lots of recipes on the internet how to do different kind of makeup products at home and today I'm sharing a few recipes with you as well. Check out these Natural Bronzer Recipes That You Can Make In 5 Minutes and give them a try.
Don't miss to see the homemade foundation recipes that are all natural and the natural makeup remover ideas and enjoy using great makeup.
All-Natural DIY Bronzer Lotion
Ingredients:
Plain body lotion
Cinnamon
Cocoa powder
Corn starch
This lotion can be made in an instance. All you have to do is to mix all the dry ingredients combining them in a way to get your desired shade. If it's dark add more corn starch and if it's light add more cocoa powder. The cinnamon will give you more shine. After you are sure that that's the shade you like add the plain body lotion and mix well. Let is sit for a while so all the ingredients are well dissolved.


Homemade Bronzer Recipe
Ingredients:
Ground nutmeg
Ground cinnamon
Cocoa powder
Cornstarch
Mix equal parts of the above-mentioned ingredients and the bronzer recipe is done. This is super easy when you read it but it not may work right for your skin tone. Watch out to add more cocoa if your skin tone is darker, and increase the cornstarch if you desire a lighter shade. It may take you time to get the right shade but it's totally worth it.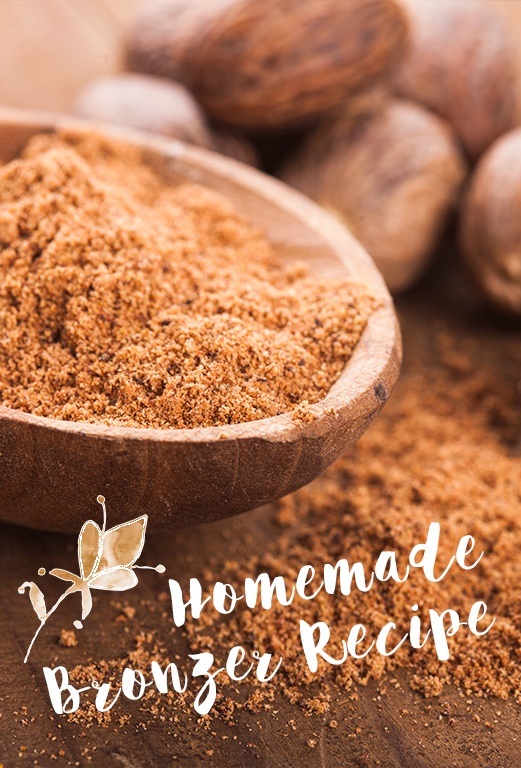 All-Natural Homemade Bronzer
Ingredients:
1 tbs cinnamon powder
1 tsp cocoa powder
1 tsp nutmeg powder
2 tsp arrowroot powder
15 drops lavender or rosemary essential oil
Combine all of the ingredients in a bowl, mix them well and your bronzer is done before you know it. You already know that you should pay close attention to how much of the ingredients you apply in accordance with your skin tone. If you want your bronzer to be more loose then you should skip the essential oils but remember that they will keep the mixture together and thicken it.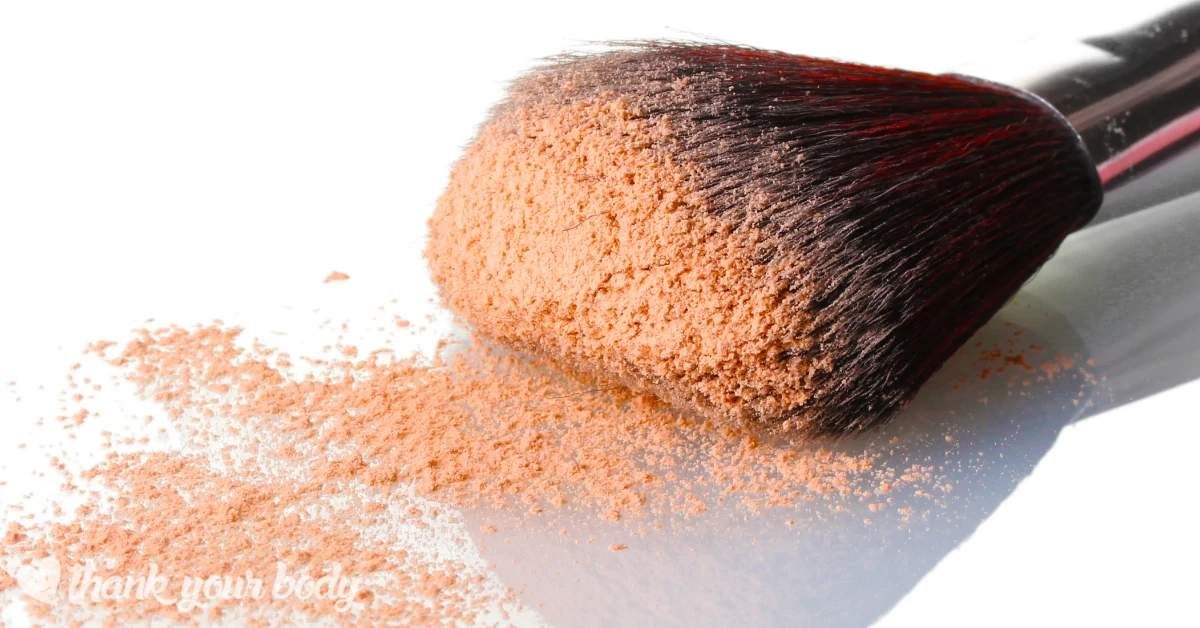 Simple Two-Ingredients Natural Bronzer
Cornstarch
Cocoa powder
Optional: turmeric
First you will need to start with the cornstarch and then add cocoa powder little by little so you can get the desired shade more easily. Test it on a clean face or the back of your hand to see if you have got it right. If you wish your bronzer to have a gold sheen make sure you add a little bit of turmeric.