If you have set the date for your wedding this spring, you are probably in the middle of the preparations and slowly crossing things from your to-do list. I bet that you have taken care of the venue, music band, photographer and the dress cause these are the "big" things that need to be taken care of first, but remember that the small details can make a huge difference, so don't neglect them as well. Your hair, makeup, nails, shoes and accessories are as much important as all the other things and today I have decided to focus all of my attention on your hair. Spring is the season when flowers blooms and the nature awakens from its winter dream, so all of these hairstyles are decorated with flowers. You can't get away from flowers in spring, so check out these Floral Hairstyles That Are Just Perfect For Your Spring Wedding. There are so many ways to add them in your hair! See the marvelous collection by Oscar de la Renta for spring 2020 and pick a dress if you still haven't found the one from your dreams. Are you looking for spring bridesmaid dresses too? We have it all!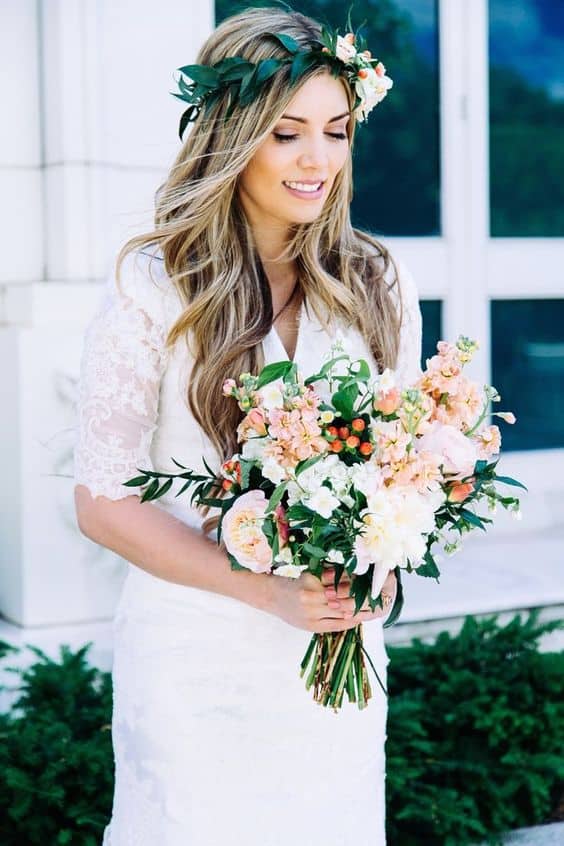 If you wish to have a minimal hairstyle for your wedding day that will still impress everyone then you definitely need to add your favorite flowers on the back of your head and keep your hair flowing down.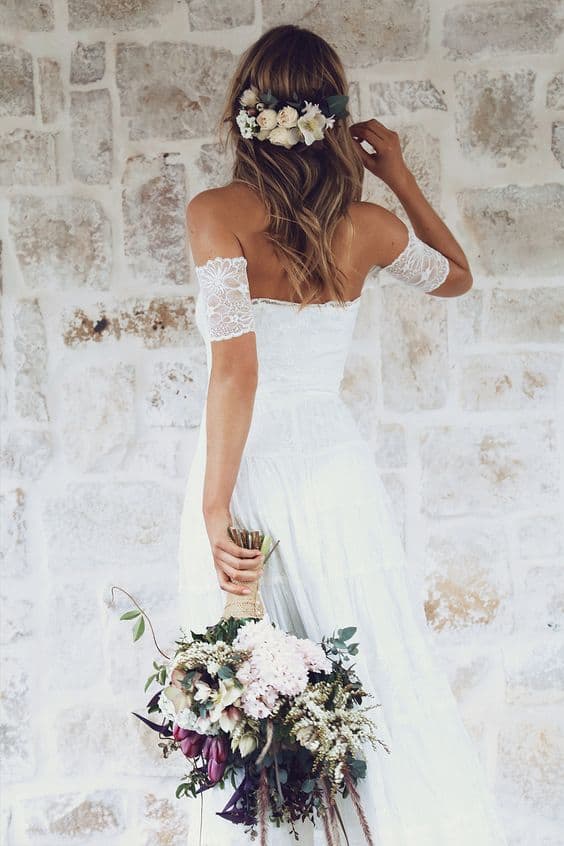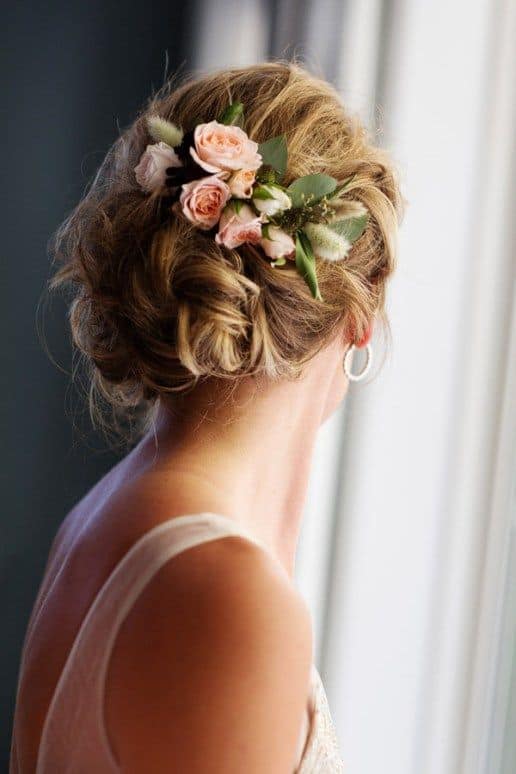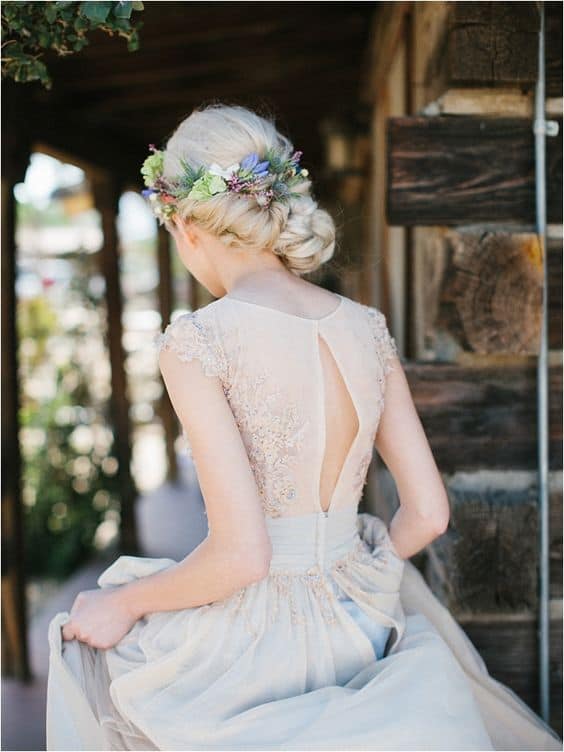 Small and gentle flowers or a flower hair vine are ideal for you if you want to have a hair accessories that doesn't take the central stage. How do you like this small, subtle and white flowers?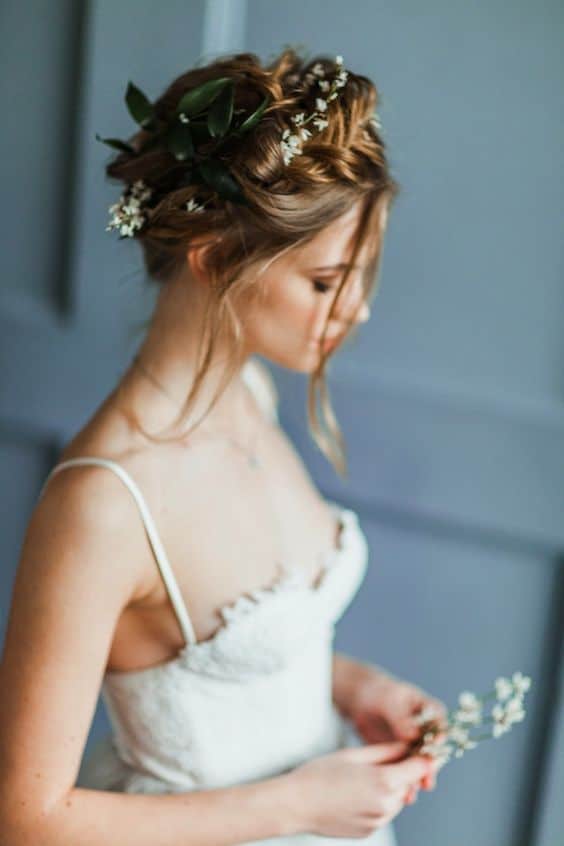 If you want to skip the blossoms, do it and go just for the green leaves that will add some freshness to your look on your lovely spring wedding day.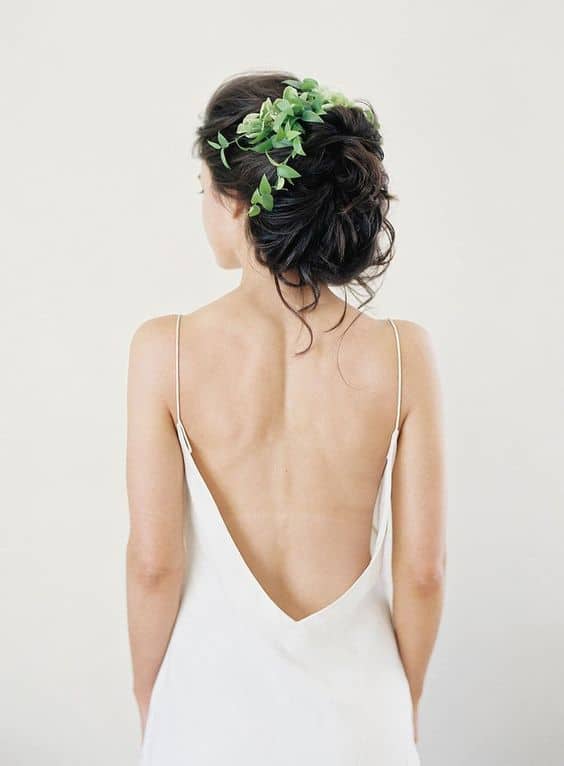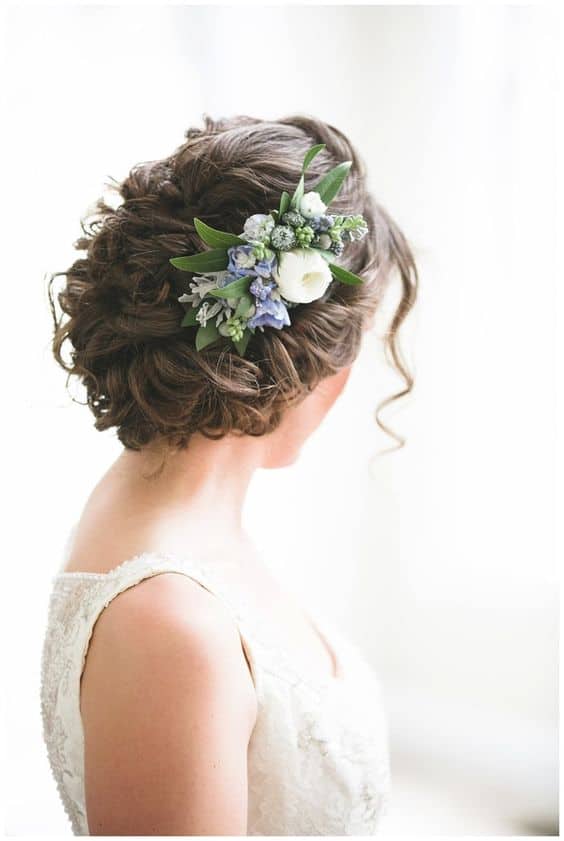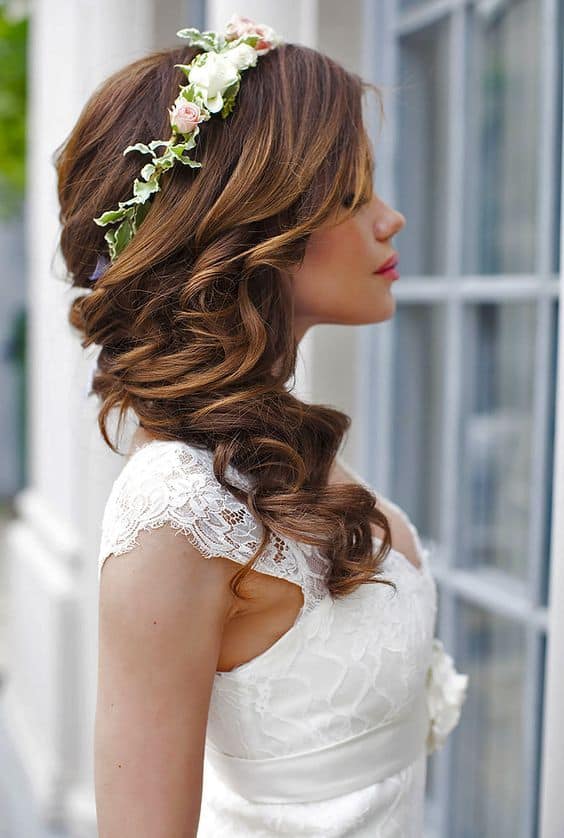 The floral crowns are really popular as well, so you can consider wearing one with your relaxed, romantic and laid-back side fishtail braid.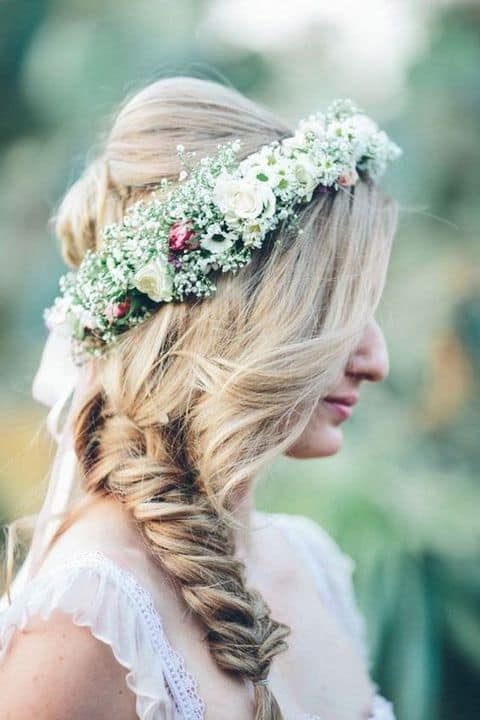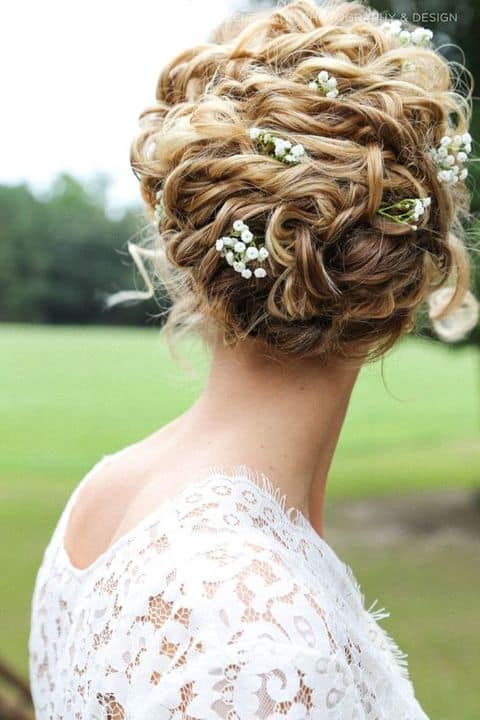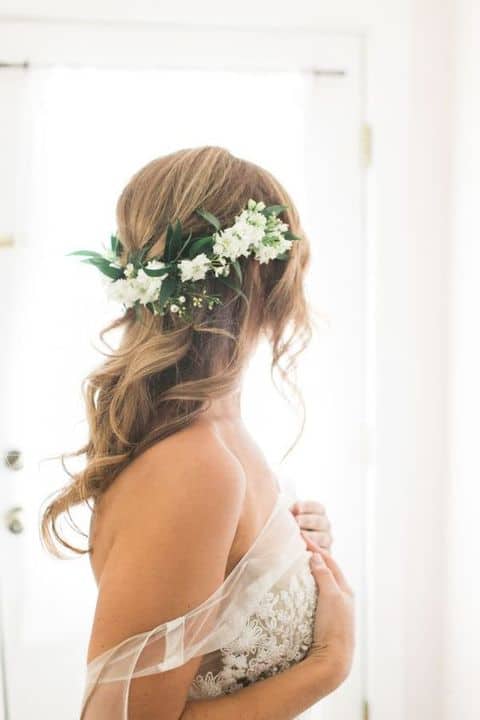 The best way to achieve a fabulous look on your wedding day is to have the hair flowers and the flowers from your bouquet match. The white ones are great if you want to stay on the safe side and don't experiment with colors.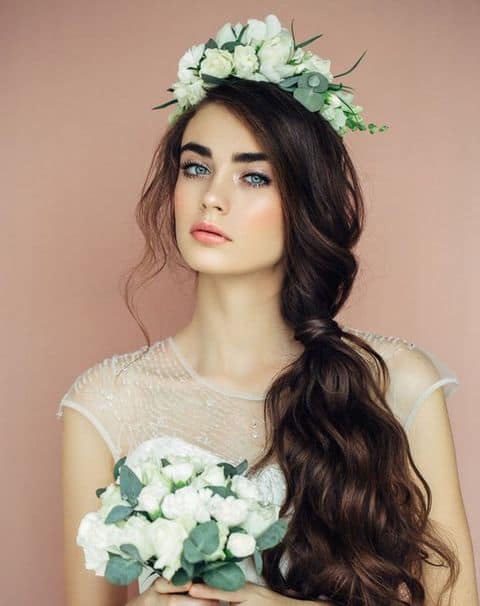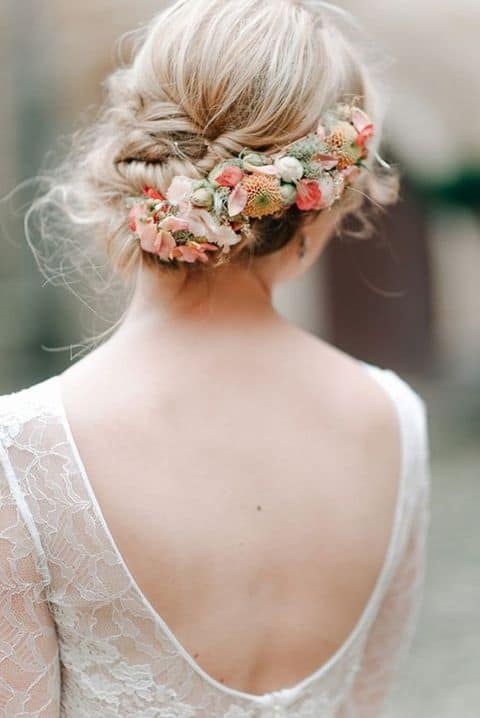 There's something so romantic about floral hairstyles that will make everyone gaze and say wow!