We all know the importance of herbs in cosmetic products. Most of the natural hair care products are based on herbs. People tend to use natural cosmetic products in order to keep their skin and hair healthy and shining. That is why many people try to avoid products that aren't 100% natural in their ingredients. But, on the other hand, natural cosmetics are very expensive. You may have to spend a little true fortune in order to get the entire natural cosmetic you need for complete hair and skincare. Women as big inventors have found some ways to avoid spending a month's salary on natural hair care cosmetics. How? By homemade products that they do on their own and that is based on hair care herbs.
You can find many homemade hair care products that are based on hair care herbs on the Internet. And, what is even better, today we are going to teach you how to grow some of those herbs in your own garden. Below you can find the best hair care herbs to grow in your garden. If you have a big garden, you are a lucky one. But, if you don't, do not worry at all, these herbs won't require you much space. Or, what is even better, you can grow some of them even indoors. These herbs are often annual, so they need some or even no pruning after the winter. They are all easy to grow and can be very useful for your homemade hair care products, so you will be thankful to have them in your backyard. Visit  Allurium Beauty for hair growth products
Basil
Basil is a plant that measures 20 to 60cm high. It can reach more than a meter in length when it is kept for several years (which is an option for those with big gardens). His oval-shaped leaves can reach 2 to 3 cm in length. The basil has pale green to dark green color.
Basil's biggest benefits are mainly antibacterial, antispasmodic, and invigorating.  The essential oils of basil relieve respiratory tract infections. They are perfect for skin acne care. Also, thanks to its tonic actions, basil is one of the most beneficial hair care herbs.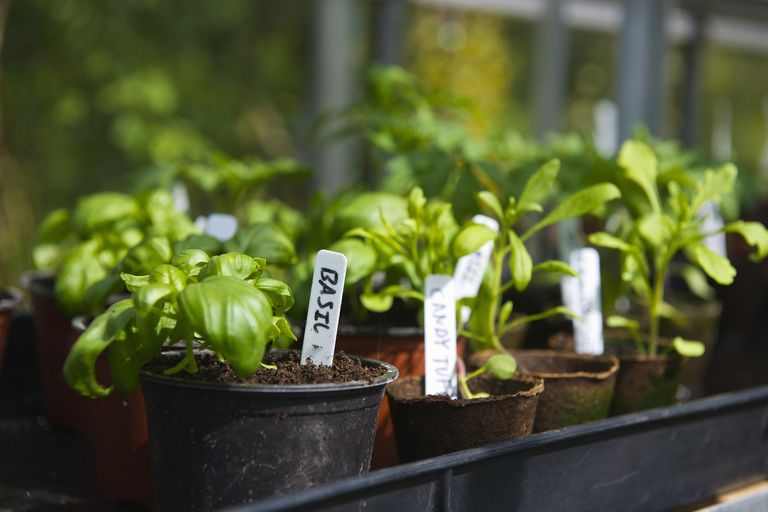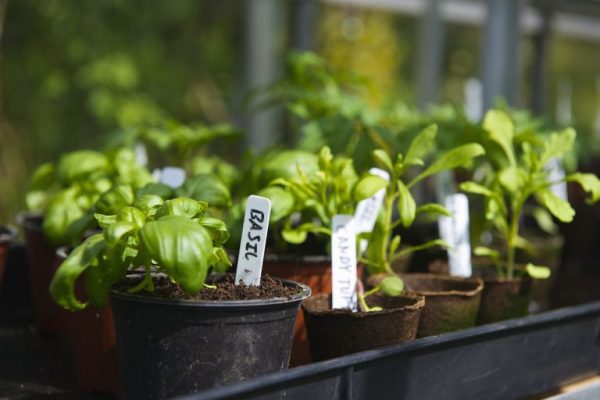 source
Lemongrass
Lemongrass is also known as verbena from India. It is a perennial herb with large blades up to 3 meters high. That means that you can grow this plant only if you have a garden (you can't grow a lemongrass indoor).
The biggest benefits of lemongrass are its antifungal and antibacterial properties. Thanks to these abilities, lemongrass is an important herb in your fight against hair loss resulting from inflammation.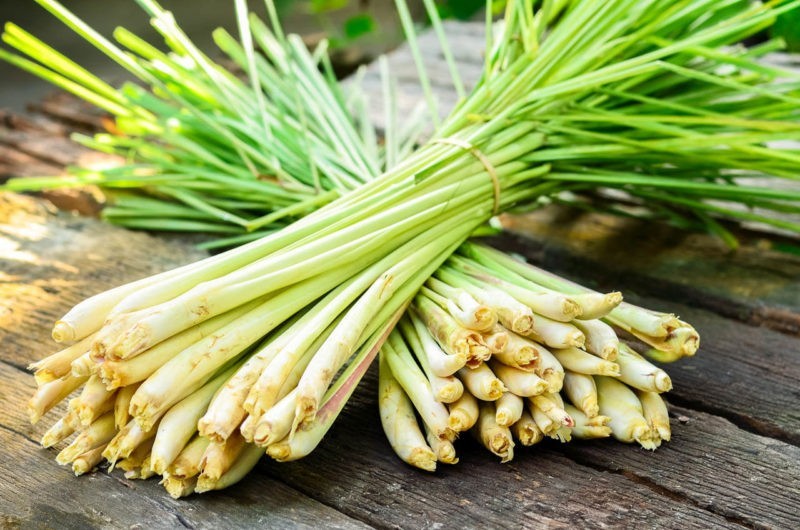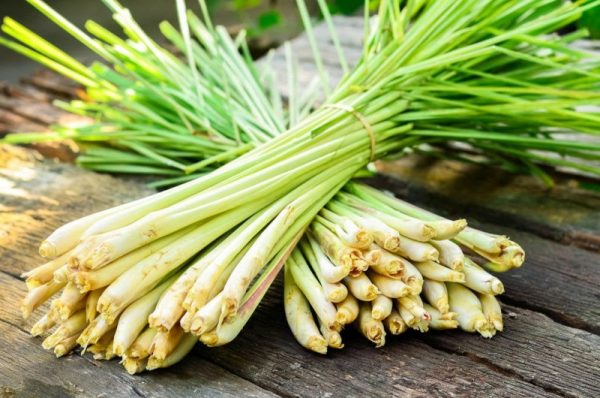 source
Mint
Mint can be easily grown in your garden or in small pots indoors. Many women use it as a spice in their meals, so growing it will benefit both, your kitchen and your bathroom.
You can find a mint on almost any shampoo bars. Thanks to its refreshing properties, menthol refreshes the scalp, thus limiting itching after shampooing. Its refreshing aroma will leave a very pleasant fragrance on your hair.


source
Cilantro
One of the best hair care herbs is cilantro. It is one of the most effective spices for improving the health and growth of your hair. Thanks to its properties, cilantro can be included as a part of your diet in form of leaves or seeds.
In order to get better hair care results, you can add Cilantro seed powder to your regular hair oil or hair mask. Massage the scalp with the resulting oil or mask to stimulate the hair follicles.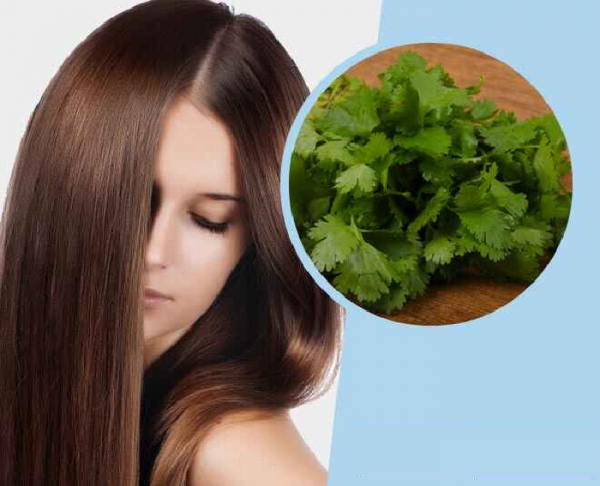 source
Rosemary
Rosemary is one of the most popular spices that people use in their daily diet. It is also a perfect herb to make you a cup of tea. Just boil the rosemary leaves over low heat in the water, and voila, your tea is done.
Rosemary is also perfect as a hair care herb. Instead of drinking your tea, you can wash your hair with it. The result will be less dandruff. If you are fighting against the dandruff problem, then the easiest and most natural way to get rid of dandruff is definitely rosemary. By getting rid of dandruff, you will solve even your hair loss problems, since it is considered to be one of the main factors for hair loss.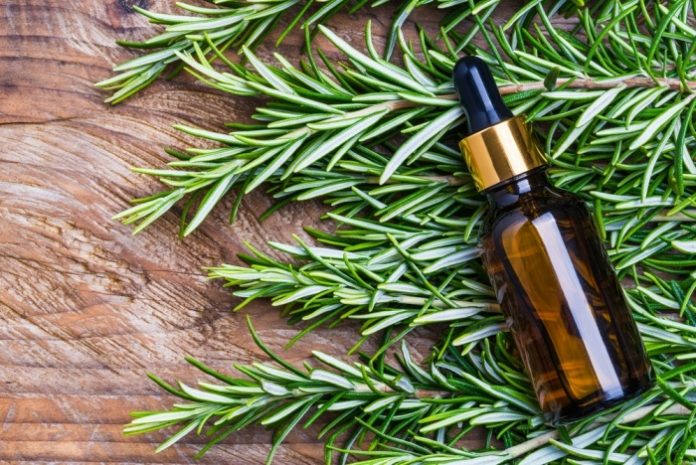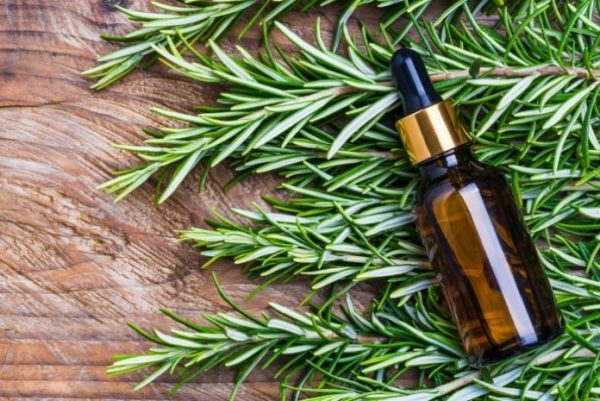 source
Lavender
Lavender is the best natural treatment for damaged hair. It can eliminate dandruff and prevent hair loss and reduce split ends. You may have noticed that many shampoo bars contain lavender. Also, lavender is so beneficial for those struggling with hair loss. In order to stimulate hair growth, just do a gentile wash of your hair with a lavender shampoo bar. The results will be evident immediately.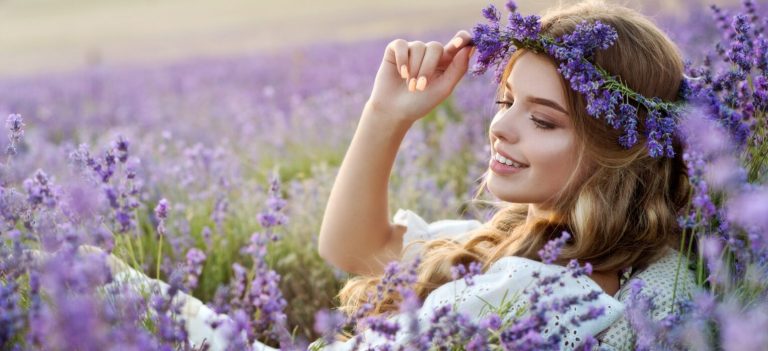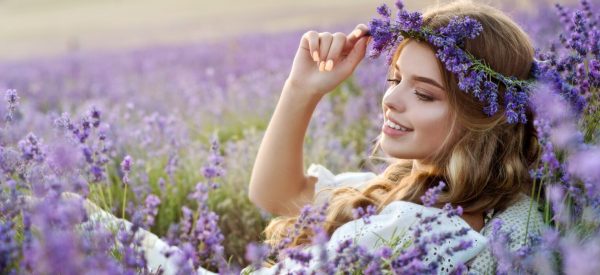 source
Chamomile
Chamomile is a natural alternative to relieve many health problems without using chemicals.  It can be very beneficial for your hair care routine too. Use chamomile tea to rinse your hair after washing it. That will promote your hair growth. Chamomile will also help you reduce hair loss thanks to its relaxing properties (it will relax the hair fibers and the scalp).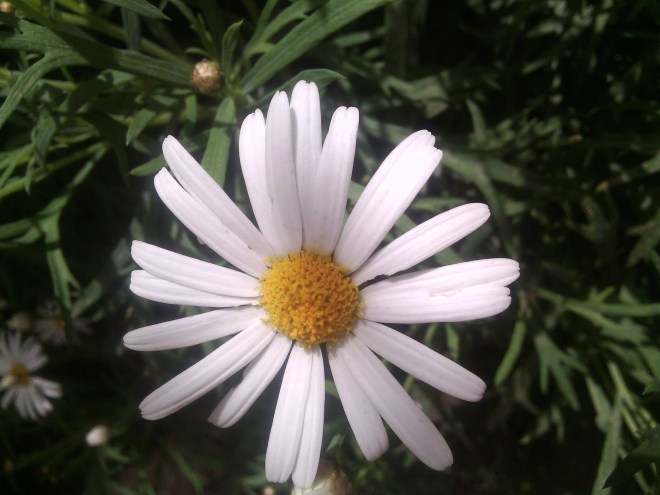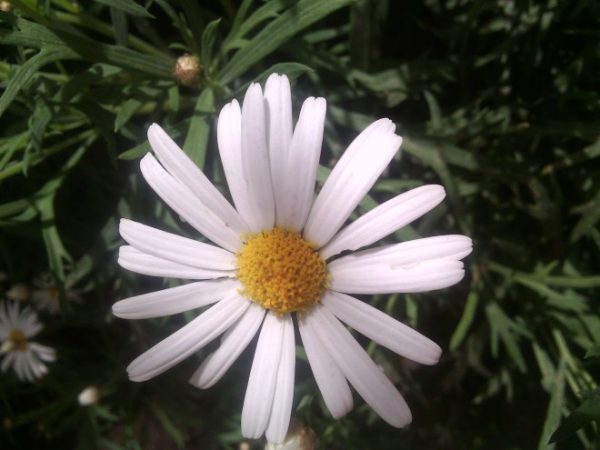 source