Whether you are looking for a hairstyle that will fit perfectly for your morning run, a walk in the park, hiking adventures, disco nights, wedding events, lunch dates or anything else that comes to mind, stop and take a look at the hairstyles that I have gathered for you today. They are suitable for tons of different occassion at any time of the year, so when you are not sure how to style your hair just browse these photos and make your picks. The ways in which you can style the half-up half-down hairstyles are endless. You can get a bun, braids, bangs, twists, curls, accessories and anything else that your heart desires. If you are out of ideas, check out these Half-Up Half-Down Hairstyles That Are Really Charming And Romantic and look polished everywhere you go.
If you need more inspiration see the stunning side hairstyle tutorials and the quick and easy hairstyle tutorials that you can do in less than 5 minutes.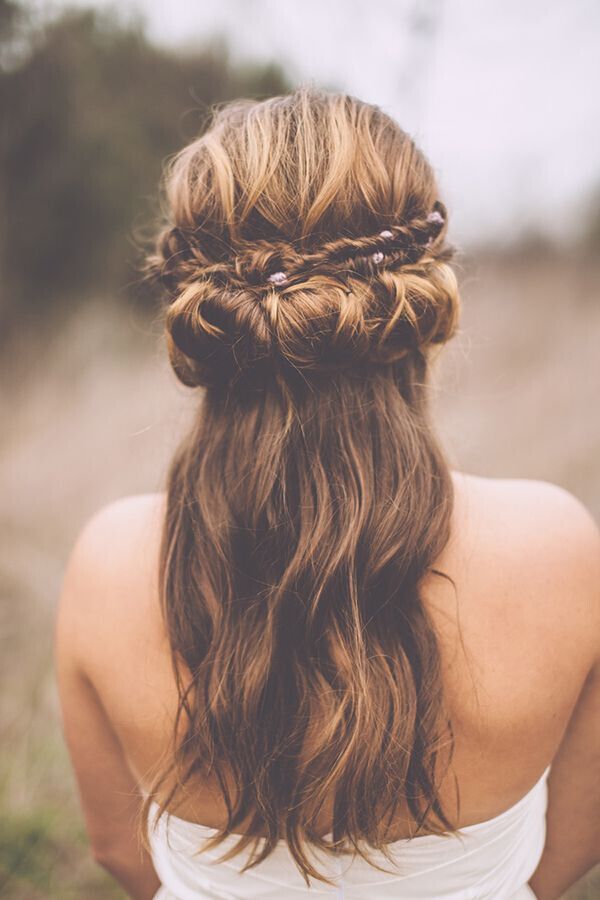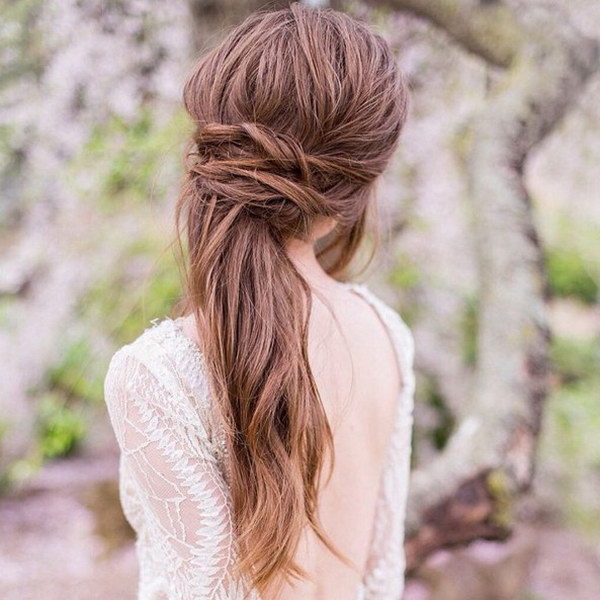 You can master these hairstyles easily even if you don't have any skills. A braid or two will make you look like you have put some more effort in your appearance, so don't hesitate to do them.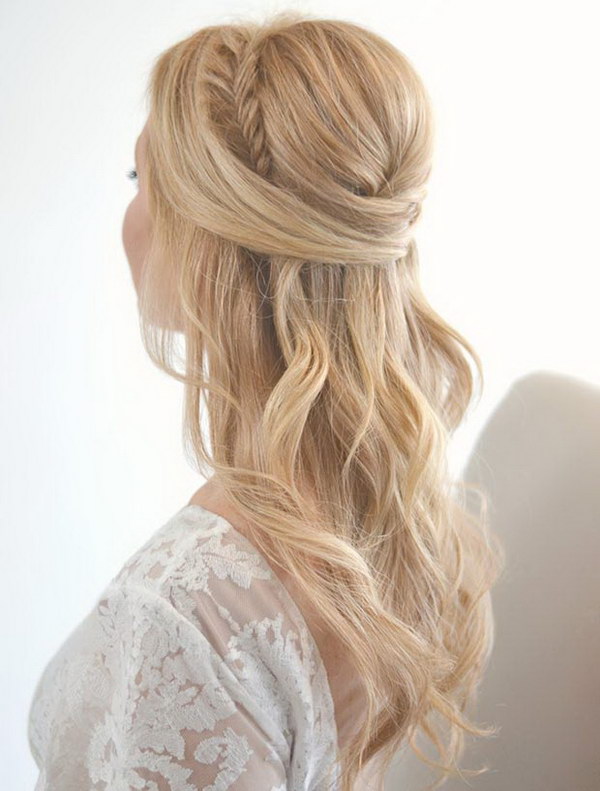 Are you a lover of fish tail braids? This is a wonderful way to wear it. The half-up half-down hairstyle will make you look gorgeous. How do you like it?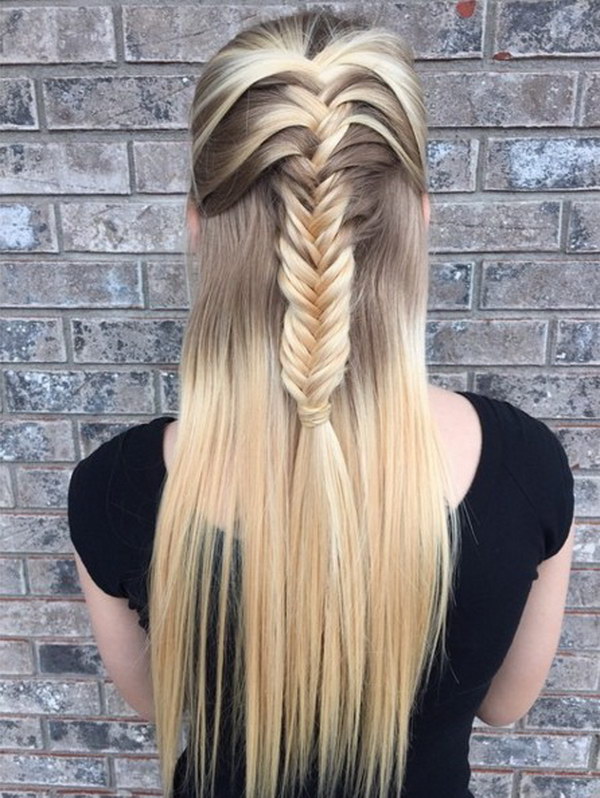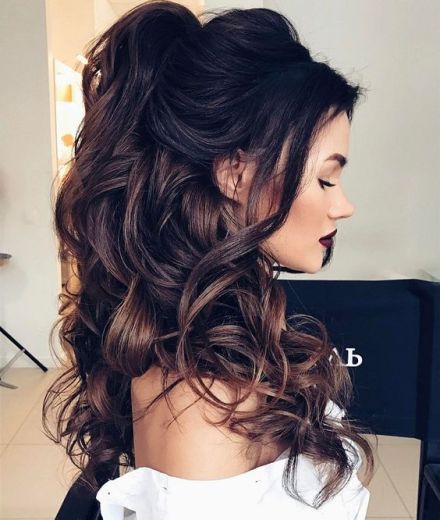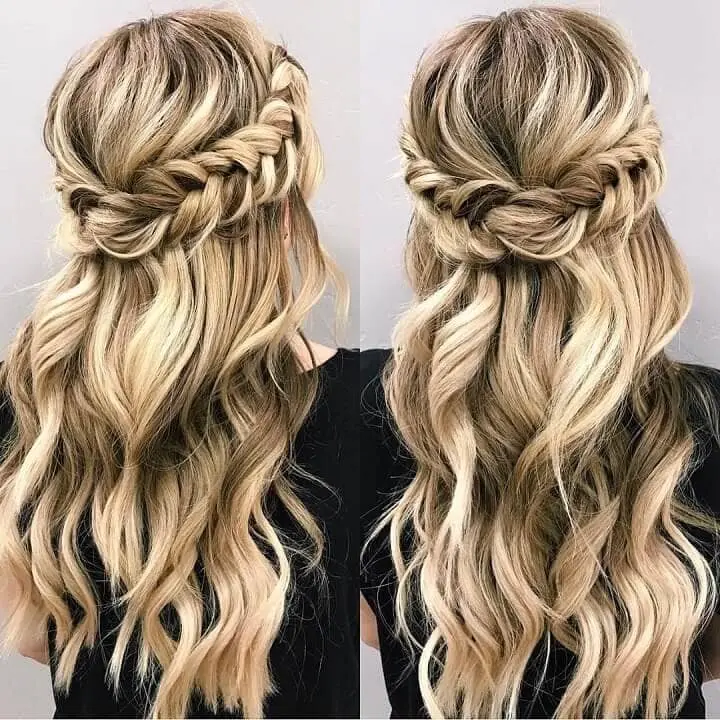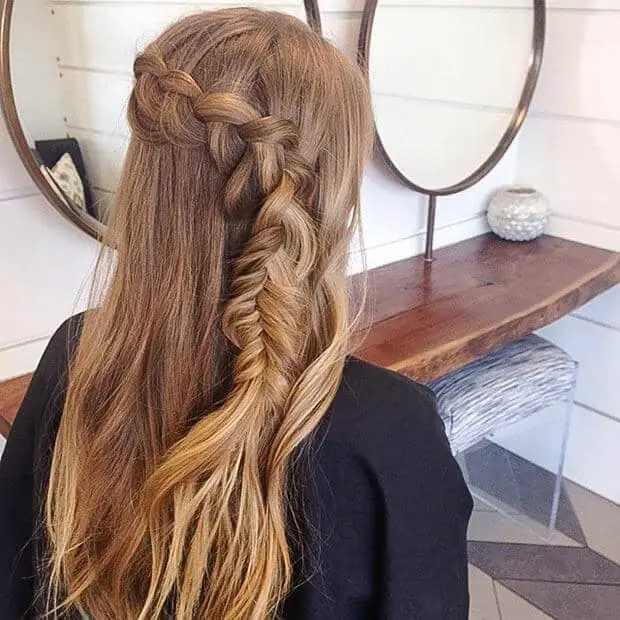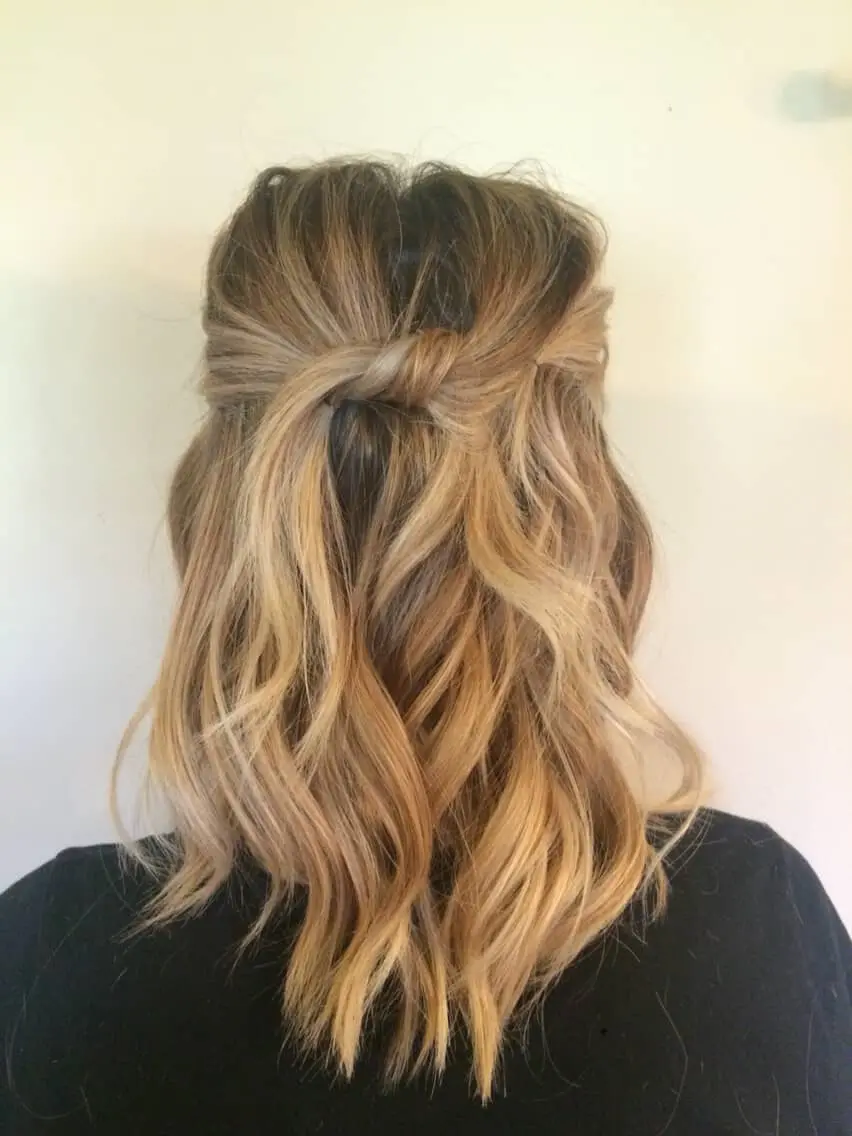 The bun hairstyle that keeps half of your hair away from your face is ideal for more informal events. This is a great way to keep your hair away from your face and look stylish at the same time.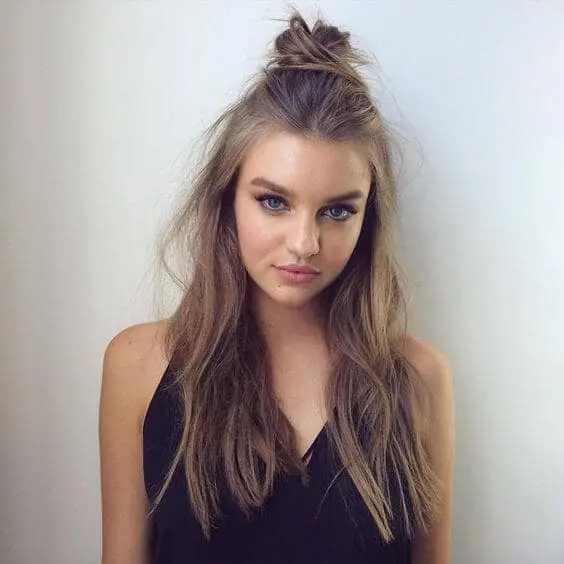 Curls will make your hair more voluminous, so go ahead and curl it up if you want it be more big and dramatic. You will be able to shape it more easily in the way you want thanks to the curls cause you won't have to make it sleek and perfect.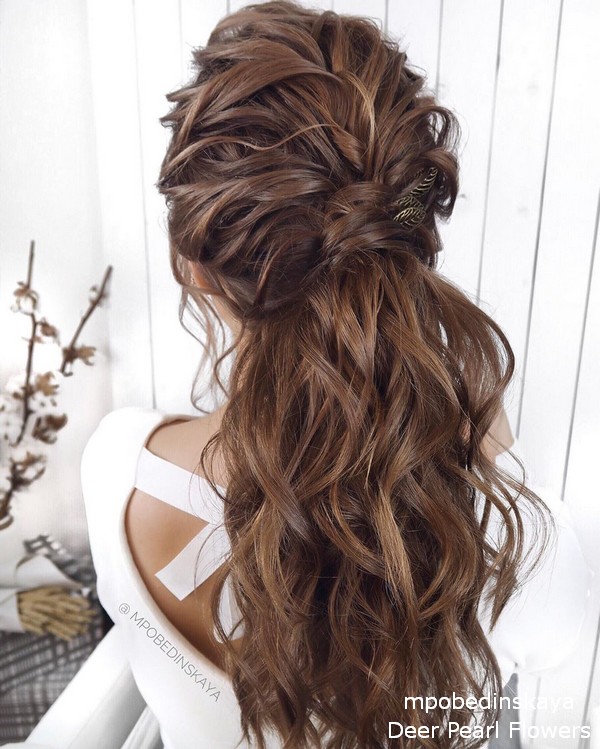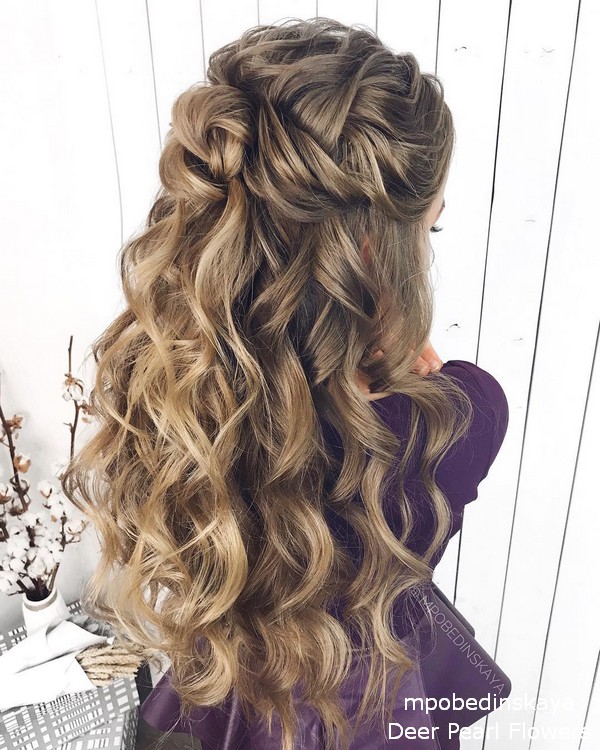 Lots of brides choose this type of hairstyle for their big day. Make sure you add a hair wine or another hair accessory in it to give it more glamour and elegance.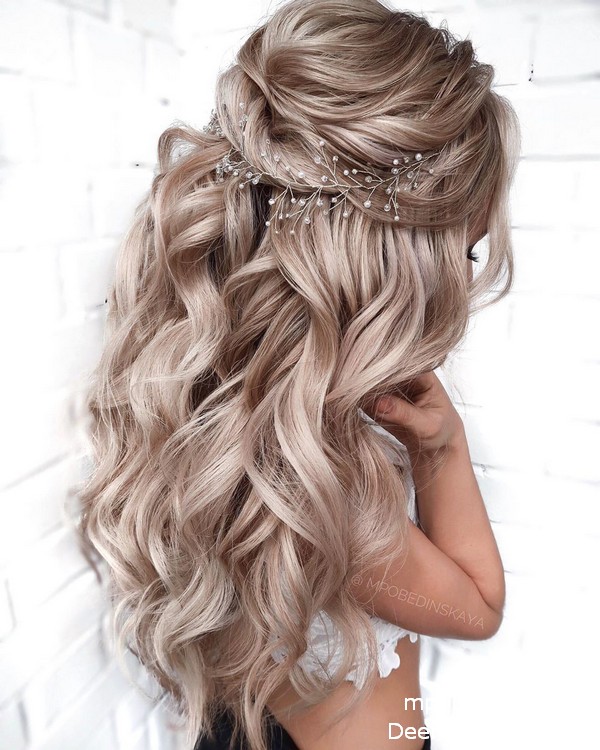 Each one of these half-up half-down hairstyles is beautiful in its own way, so pick the one that will match your occasion the best and grab the attention of everyone around you. Which is the one that grabbed your attention the most?