Sunglasses are a very important part of any lady's wardrobe in spring and summer. They protect the face and eyes from dangerous UV radiation and also look trendy! But it's not always that simple to buy prescription sunglasses: there are so many models, shapes, styles and colors to choose from. In this blog, you will learn how to pick sunglasses for women properly and help you get rid of that squinting look.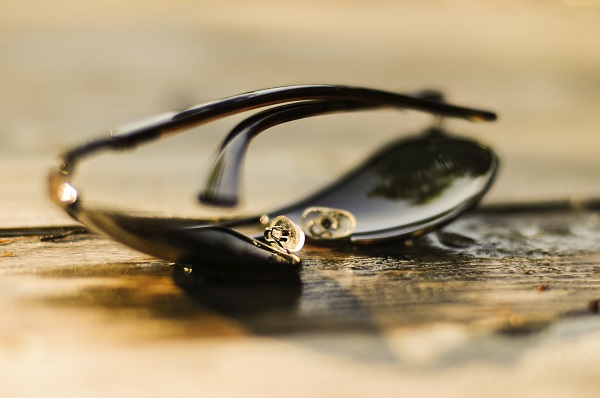 Consider Your Facial Shape
Sunglasses are an accessory that can change the entire look of your face. If you have a round face, go for rectangular frames or ovals; if you have a square face, choose round frames; and if your face is heart-shaped, try cat eye sunglasses or round frames with a slight cat eye effect. The key here is to balance out your facial features by choosing glasses that match your face shape.
Pick The Right Lenses
Sunglasses come in many different types of lenses. Some are made for driving, some are made for sports and others are meant for fashion. The type of lens that fits your needs is going to depend on what activity it will be used for most often. If you live near water or spend a lot of time at the beach then polarized lenses would be best because they reduce glare from water and sand particles better than regular lenses do. If you use them while driving then shaded lenses would be best because they reduce glare from bright sunlight better than any other type of lens does.
Look for 100% UV Protection
Sunglasses should offer 100% UV protection, especially if you're going to be wearing them in the sun. You don't want to be stuck with glasses that leave your eyes vulnerable to dangerous UV rays. If you're not sure how much UV protection your current pair offers, check with an optometrist or contact lens specialist before buying new shades.
Go for the Right Size
The first thing to consider is the size of your head and face. If you have a small head or face, then oversized glasses might not look good on you. On the other hand, if you have a large head or face, then small-framed glasses might not make much of an impression either. The best way to determine if a pair of womens prescription sunglasses will fit properly is by trying them on before buying them online or going into a store (if possible).
Pick Frames That Are Comfortable
When it comes to picking frames, comfort is key. You should feel comfortable wearing your glasses all day without any soreness or discomfort around your nose or ears. The last thing you want is for your glasses to slip off while you're working out or driving because they aren't secure enough on your face!
Choose your Style
There are so many different styles of prescription sunglasses out there that it can be hard to decide which ones to buy. There are classic aviators, trendy cat-eye frames, retro wayfarers, and more. When choosing your style, think about how and where you plan on wearing them. If you want something casual and sporty, go with a pair of aviators or wayfarers; if you want something more glamorous and sophisticated, try cat-eye frames or oversized shades.
Conclusion
Hopefully, this article has helped you narrow down your search for prescription sunglasses and hopefully by now you will have found the best pair of women's prescription sunglasses that suit your needs and that you are happy with.