Did someone just say ice cream? It's our favorite thing during the summer and today I Scream For Ice Cream Nails! They are the sweetest thing on the internet and I had to share them with you. You would definitely want to have the best summer thing on your nails, and this article will help you nail it for sure. The ice cream manicure will give you a hand to make the best summer statement and cool off a bit during the hot summer days. These fantastic nail designs will beat the heat in some pretty outstanding ways and will definitely make your mouth water. Your favorite summer dessert has become a craze and everyone is putting this sweet treat on their nails. So, what are you waiting for? Find the designs that you like the most and make your nails great enough to eat! They come in tons of different  sweet colors and patterns, so get ready to get your sugar level high!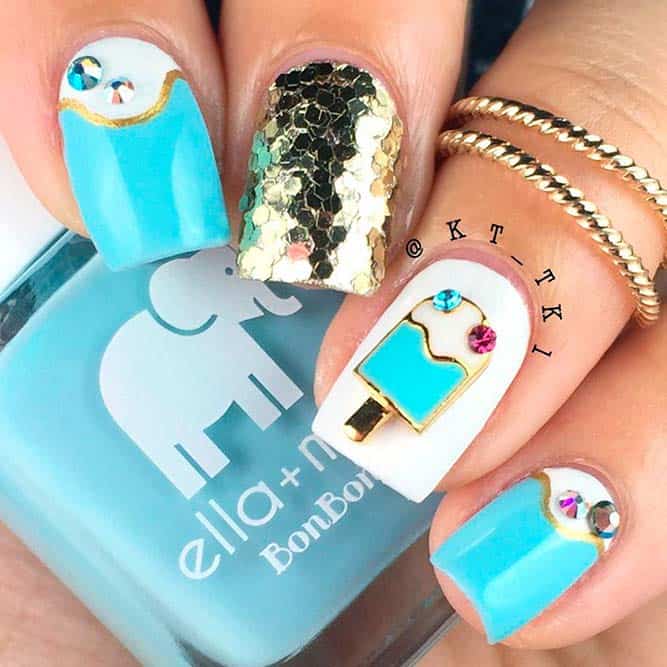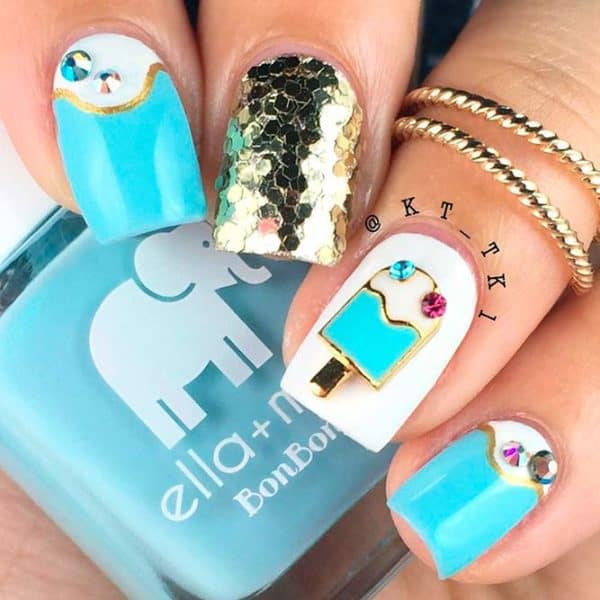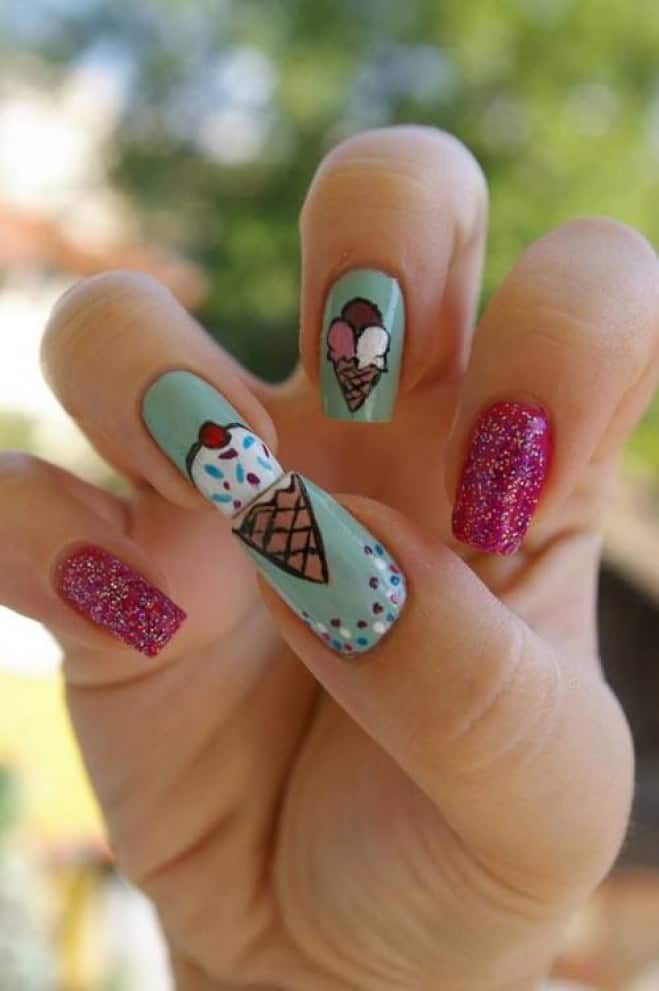 Do you love different ice cream flavors and you never eat just one? Well, let that be the case with your nails too, and get yourselves a mismatched manicure look by decorating each nail in a different flavor! Summer has never been so much fun!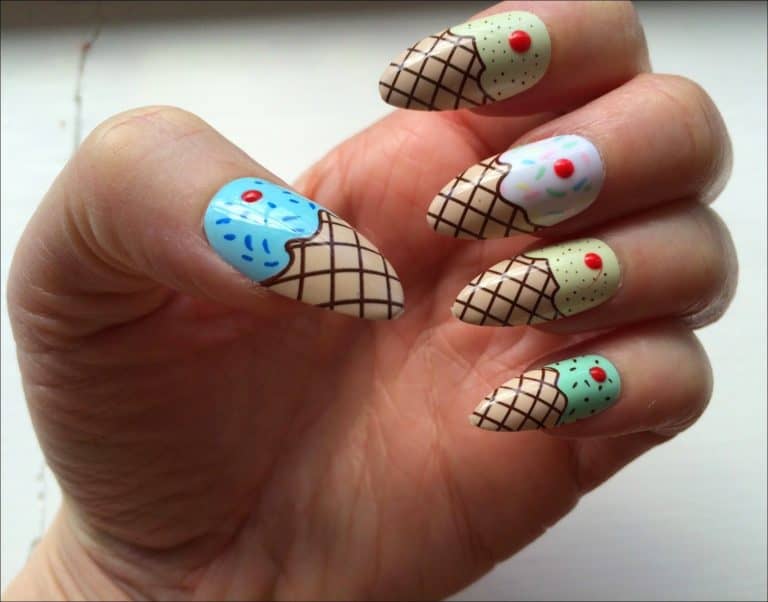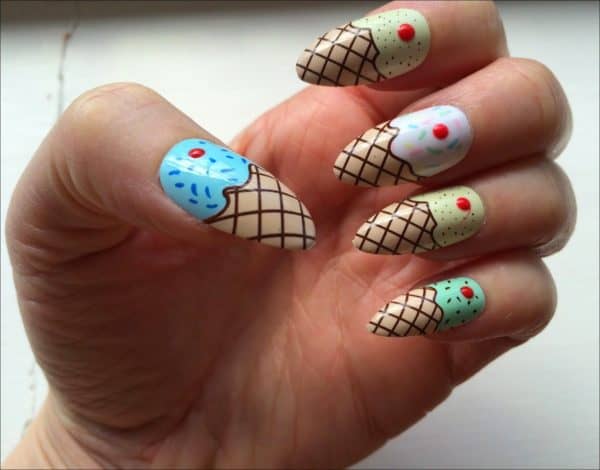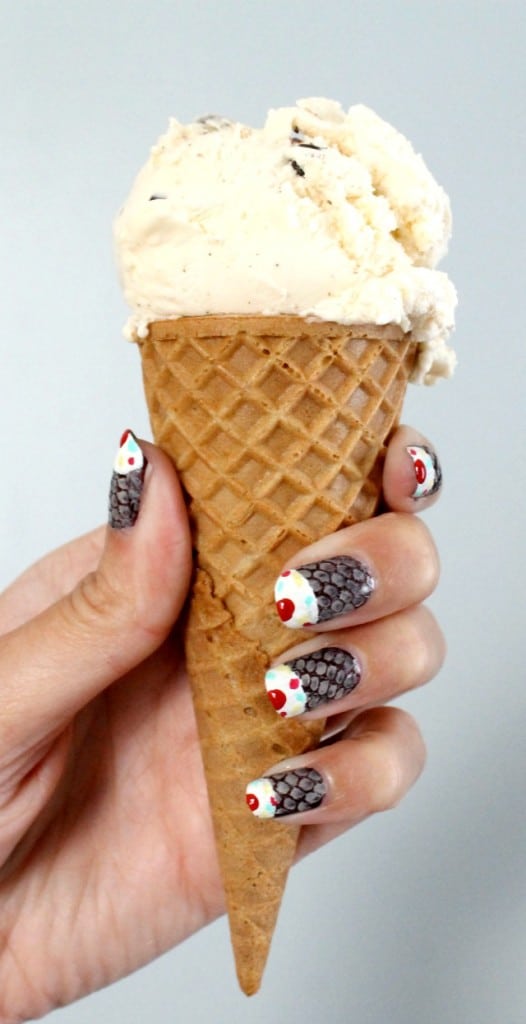 Those chocolate drips are totally adorable and are making us want to lick them! When you are done drawing those cones filled with ice cream add the final touch which will make your nails complete and lots more tasty!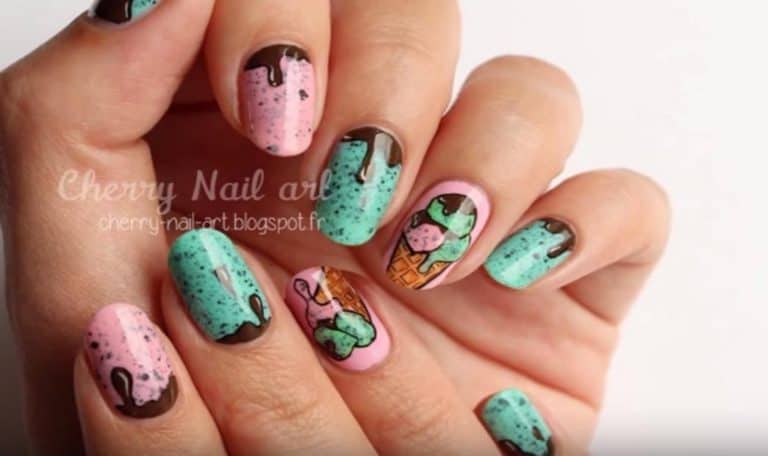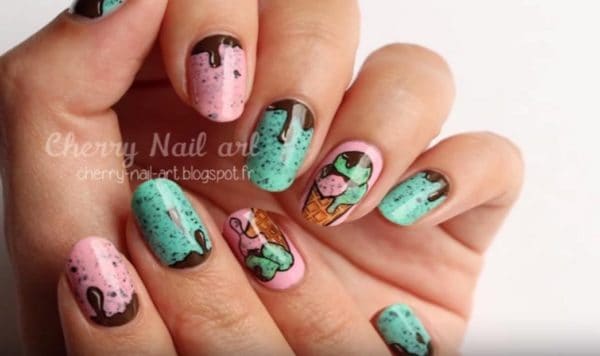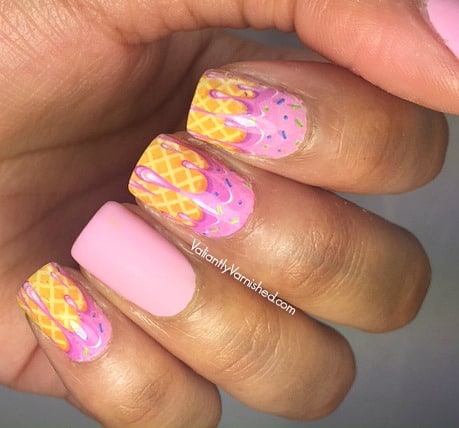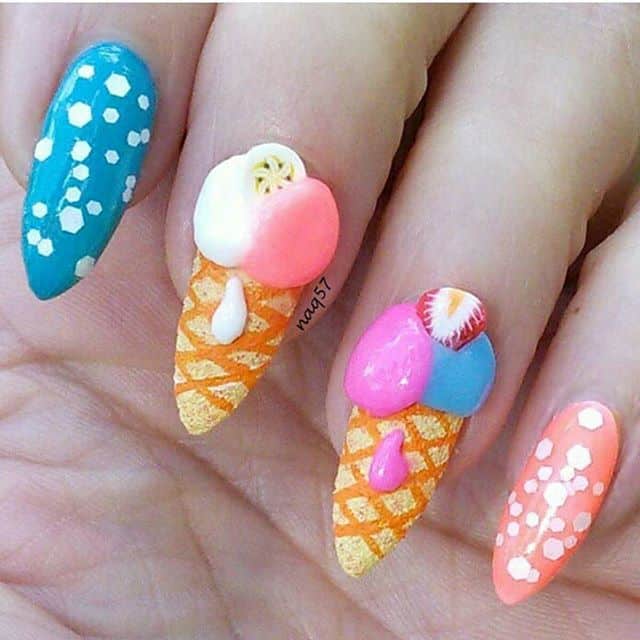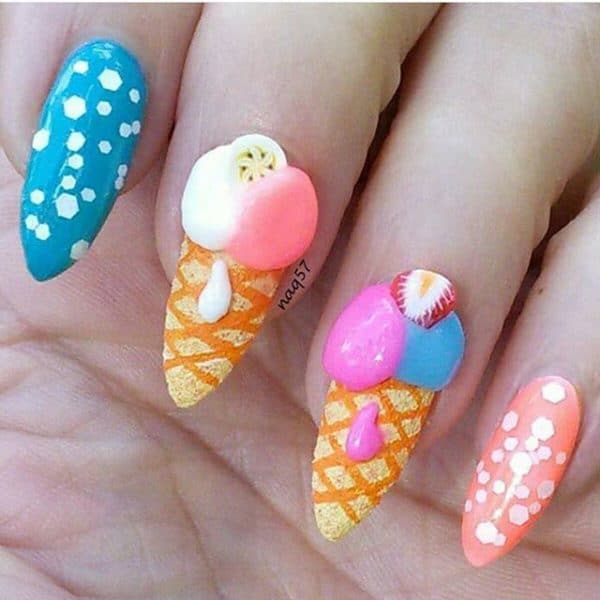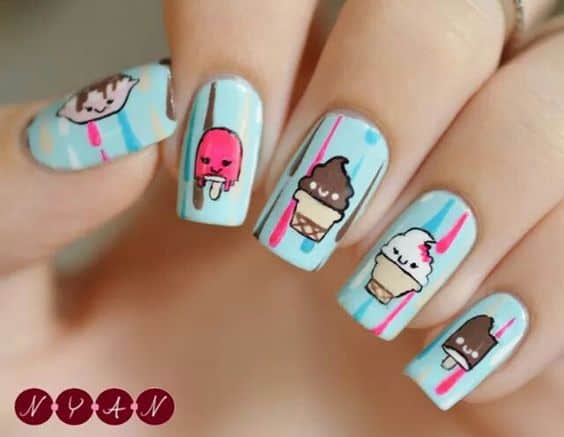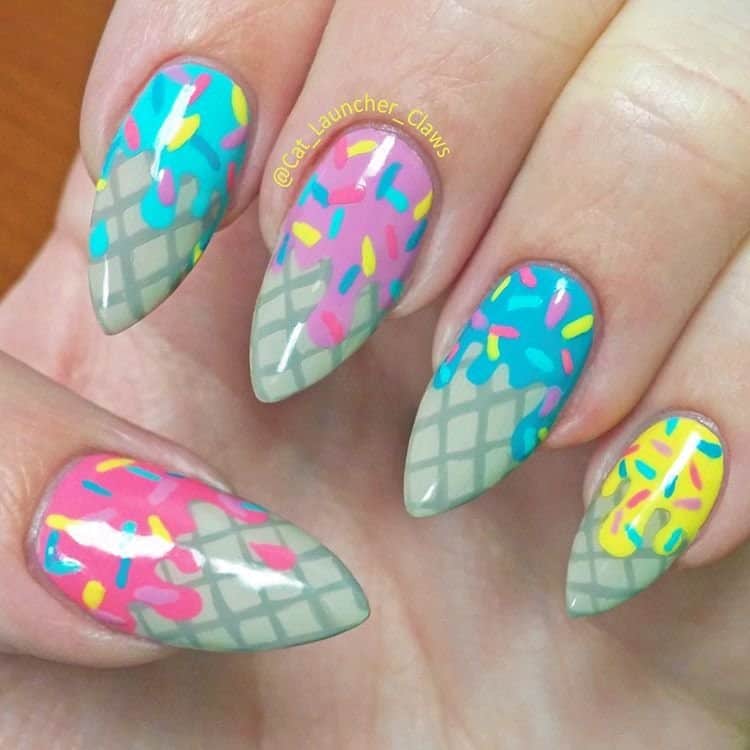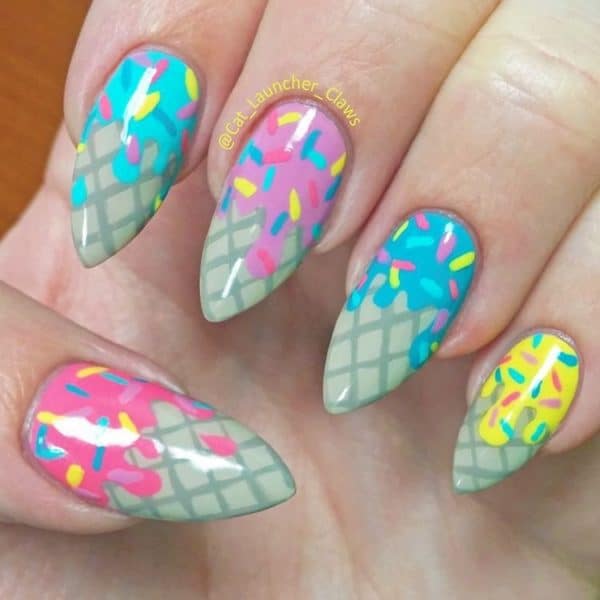 We can't have ice cream without those lovely sprinkles on top which make it look amazing! Add some sprinkles on your nails as well and get a more playful look of your nails. You may want to add that cherry on top too!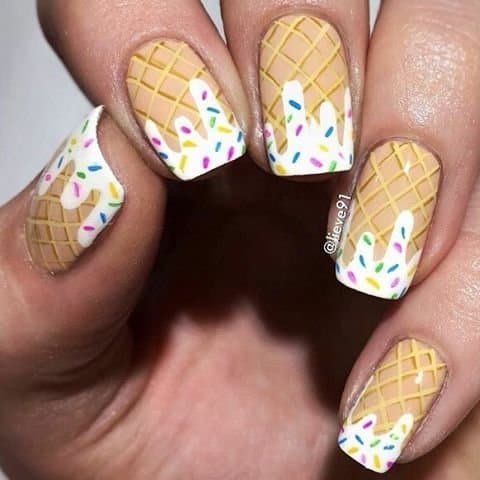 You may consider adding some ice creamy embellishments on your nails, so visit a store that has such things and find interesting things that you can use on your newest and sweetest manicure. The one below adds a wonderful dimension to the nails, doesn't it?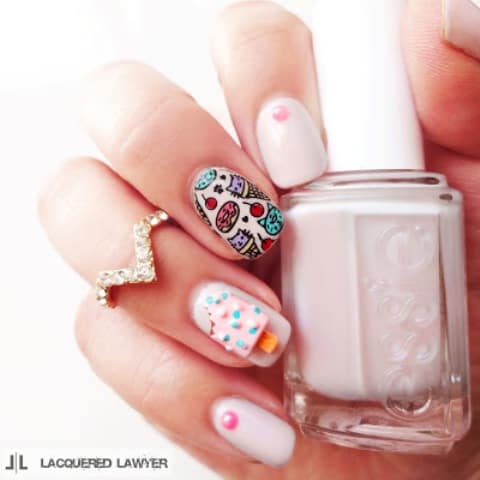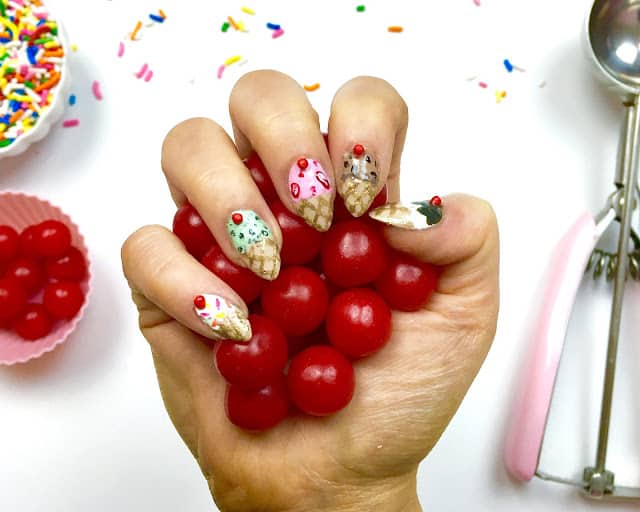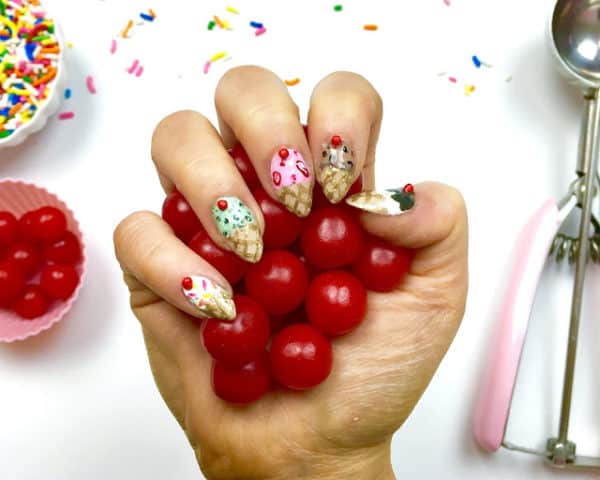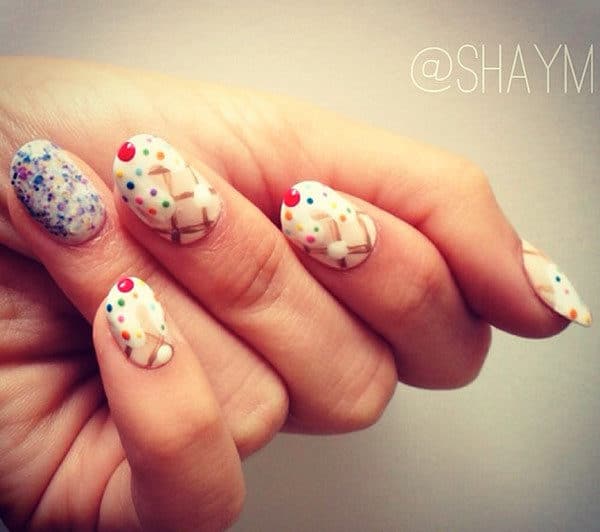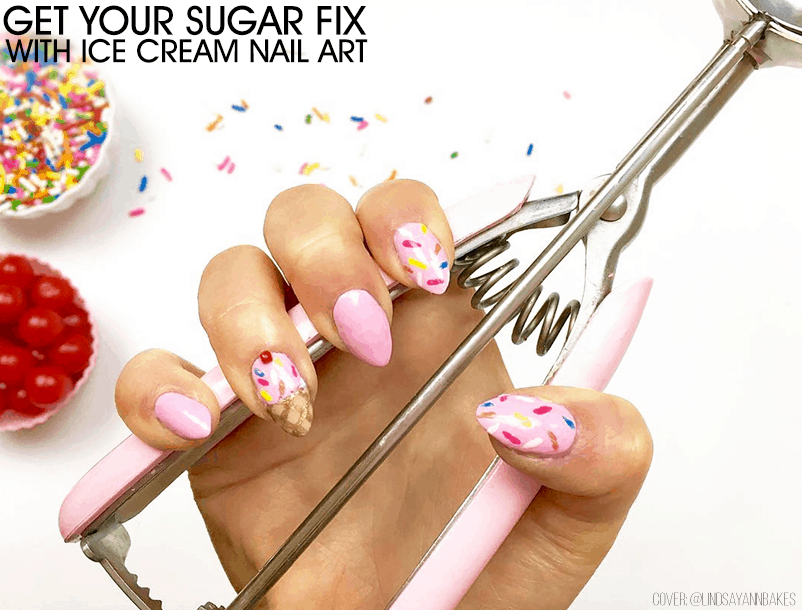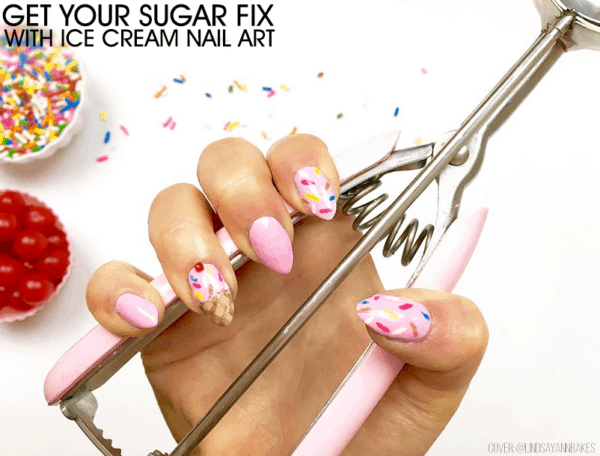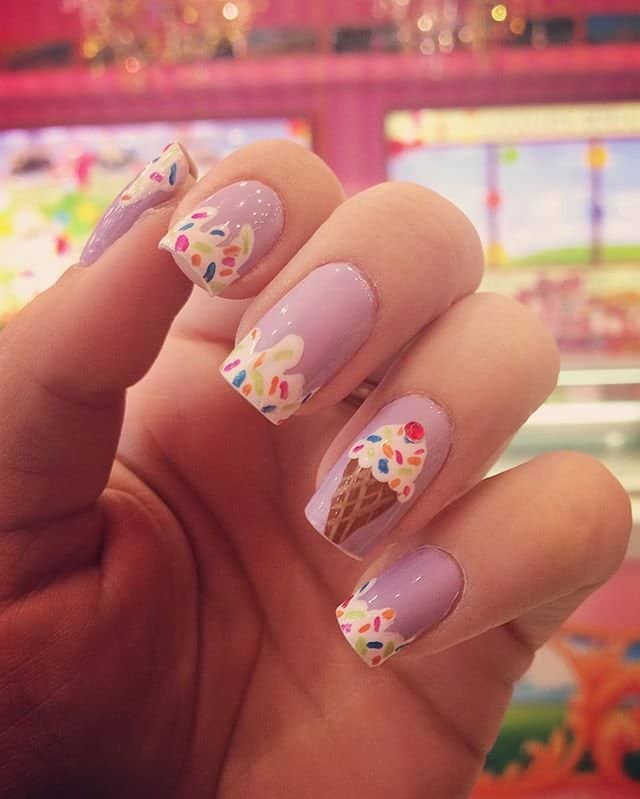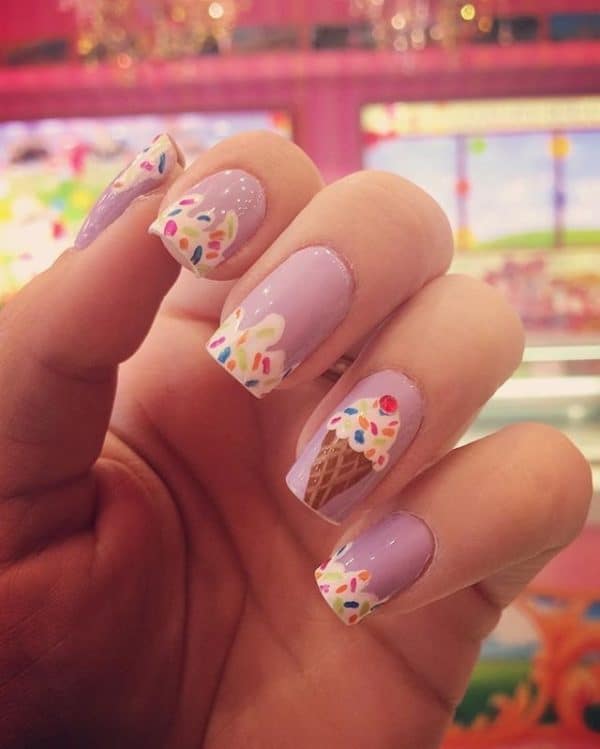 Are stiletto nails your thing and the shape your prefer to have on your nails? If yes, then you have the perfect shape to have those cones on the tips. How do you like the idea? Are you looking forward to trying it? Try more than one this summer and let everyone notice your nails!