If you are so much into fashion and you follow the latest trends all the time, you probably love winter as a wonderful season to put lots of clothes together and make some remarkable combinations that will turn heads on the street, right? The cold weather is not an obstacle for you to look great when the temperatures are dropping low but a chance to dress in layers and show off with your fashion style and personal preferences. Do you need some help and a little bit of inspiration in order to pair your clothes in some spectacular outfits? If yes, don't worry but scroll down and see what I have got for you today. These Impressive Outfits That Will Help You Master Your Winter Looks With Ease are definitely worth your time. Don't miss to see the plaid outfits which are perfect for winter and the stylish ways to wear leather pants during the cold weather.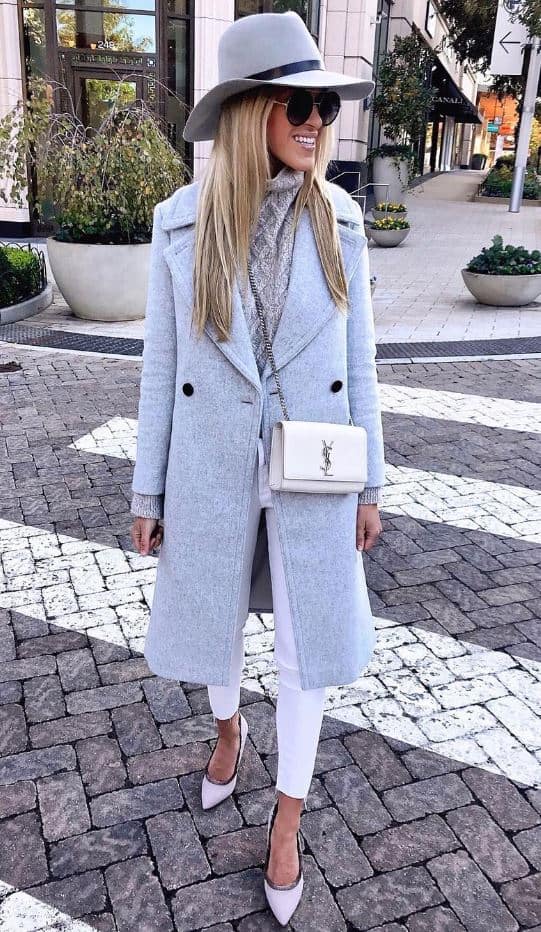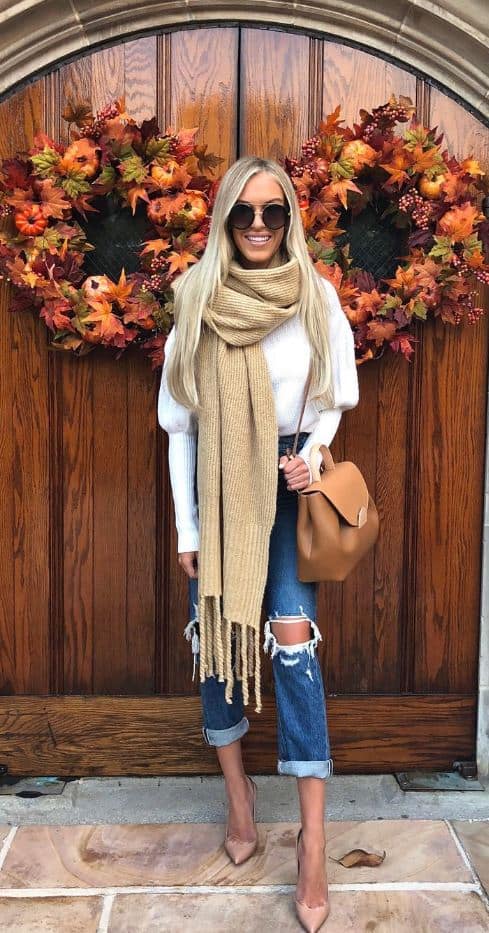 The camel color is one of the most popular colors for this winter, so if you are about to get a coat, make sure it's camel. It looks spectacular with these over-the-knee boots camel boots. Don't skip accessories like hats and sunglasses cause they tend to add a fabulous finishing touch to your winter look.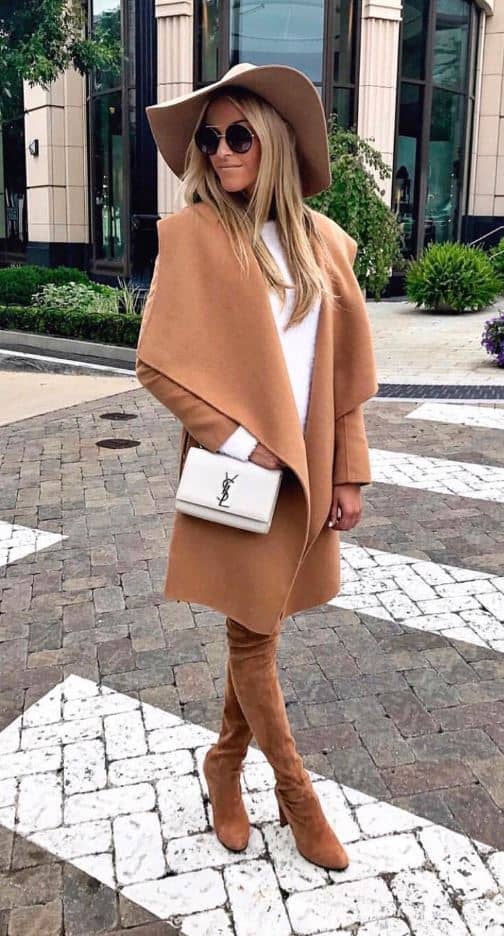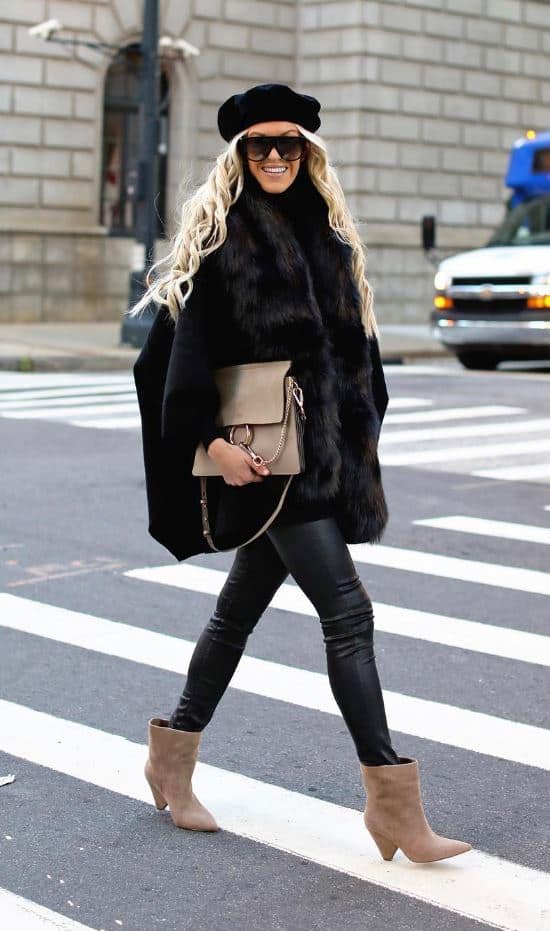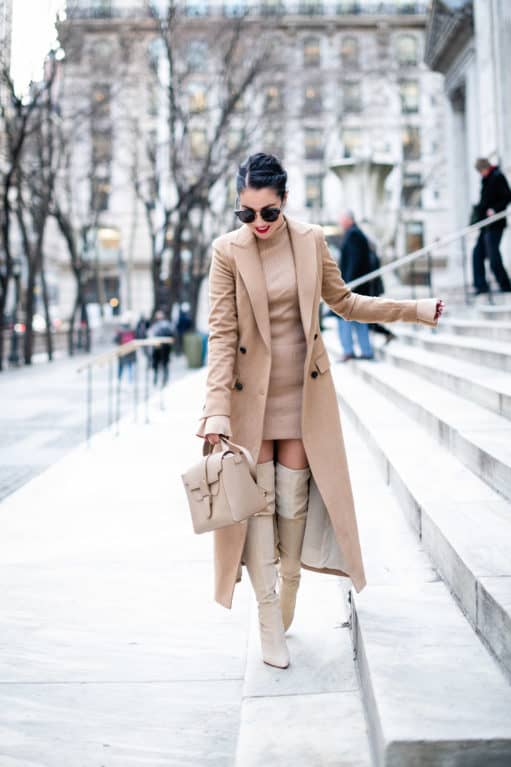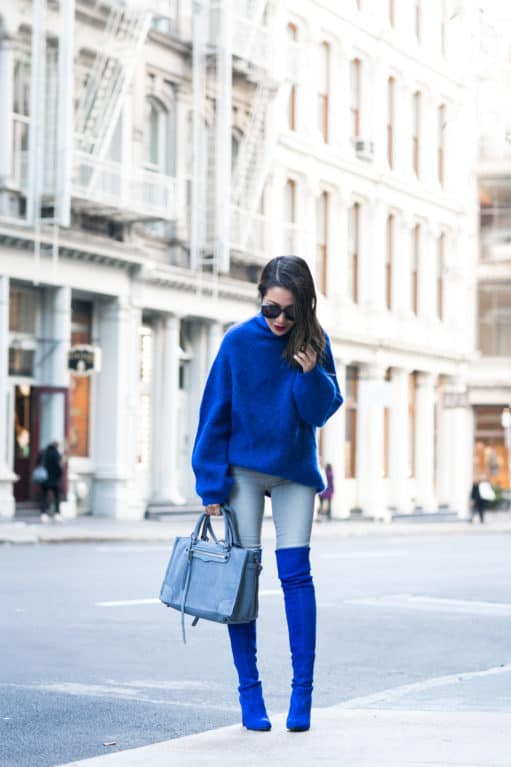 Monochromatic outfits are really fashionable and you have to have skills in order to get a stunning outfit in just one color. Do you see how the girl below managed to make an impact with her all-grey combination? The different hues of grey match perfectly well!
A patterned coat look lovely when it's teamed with monochromatic clothes. The red beanie hat adds color and interest to this winter look effortlessly and makes it more trendy and eye-catching.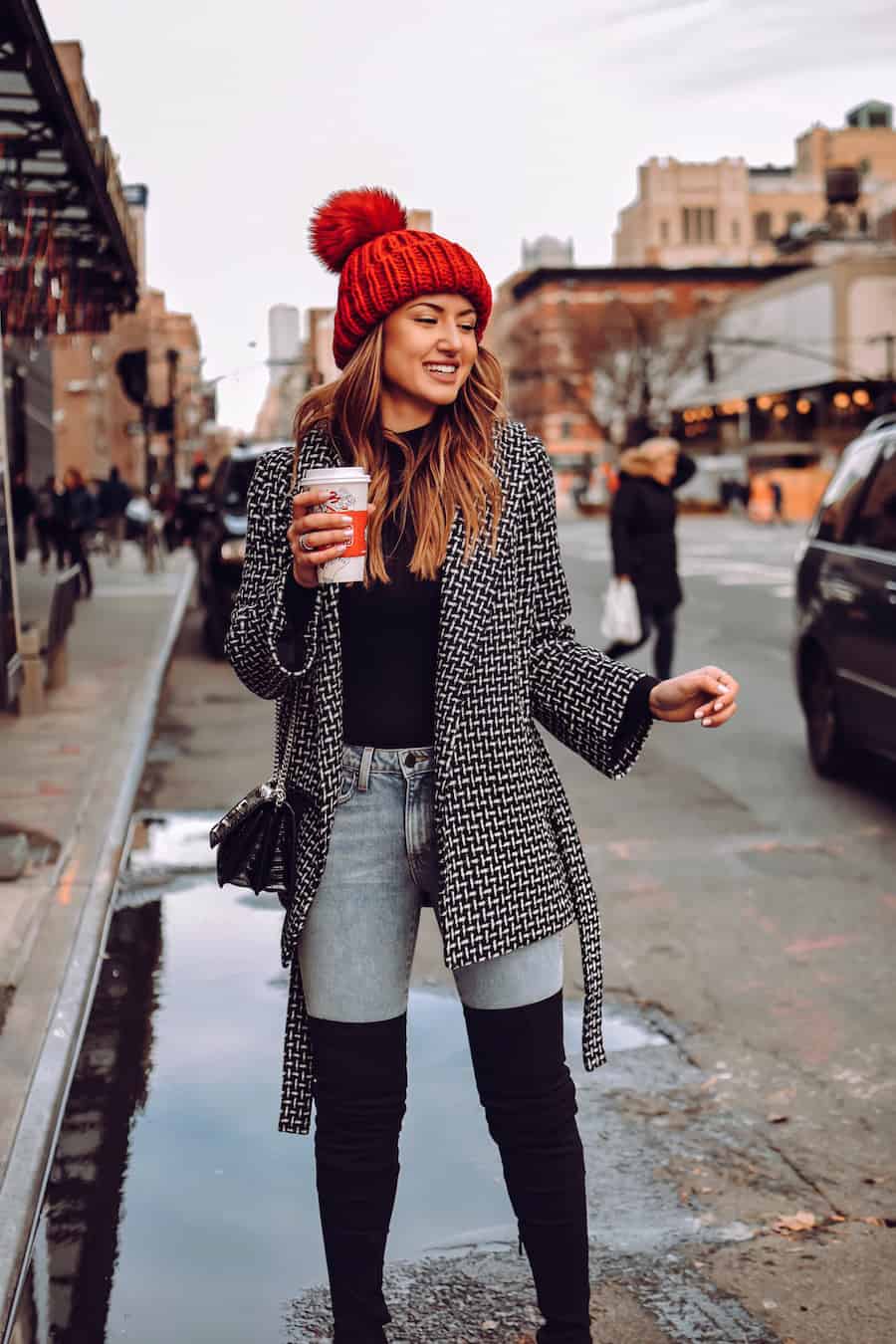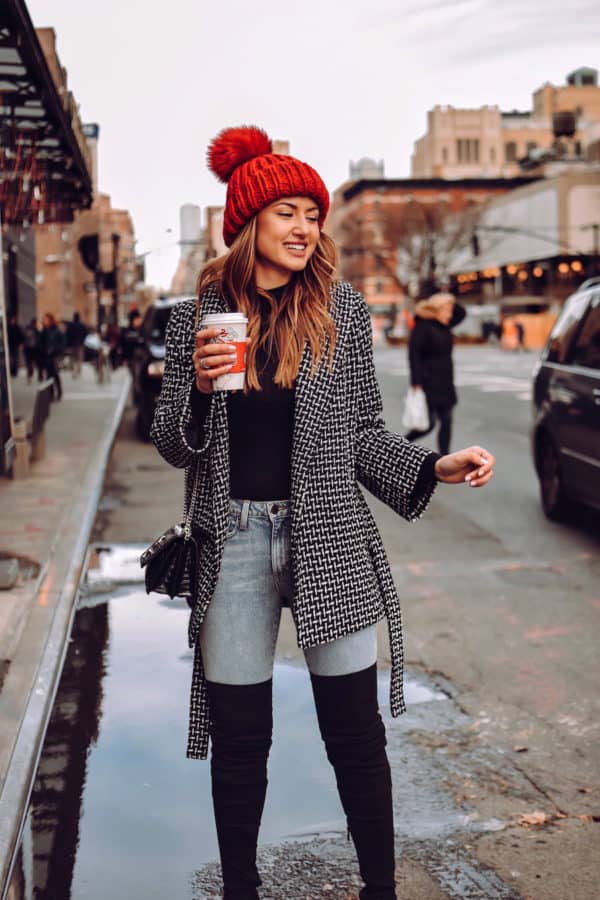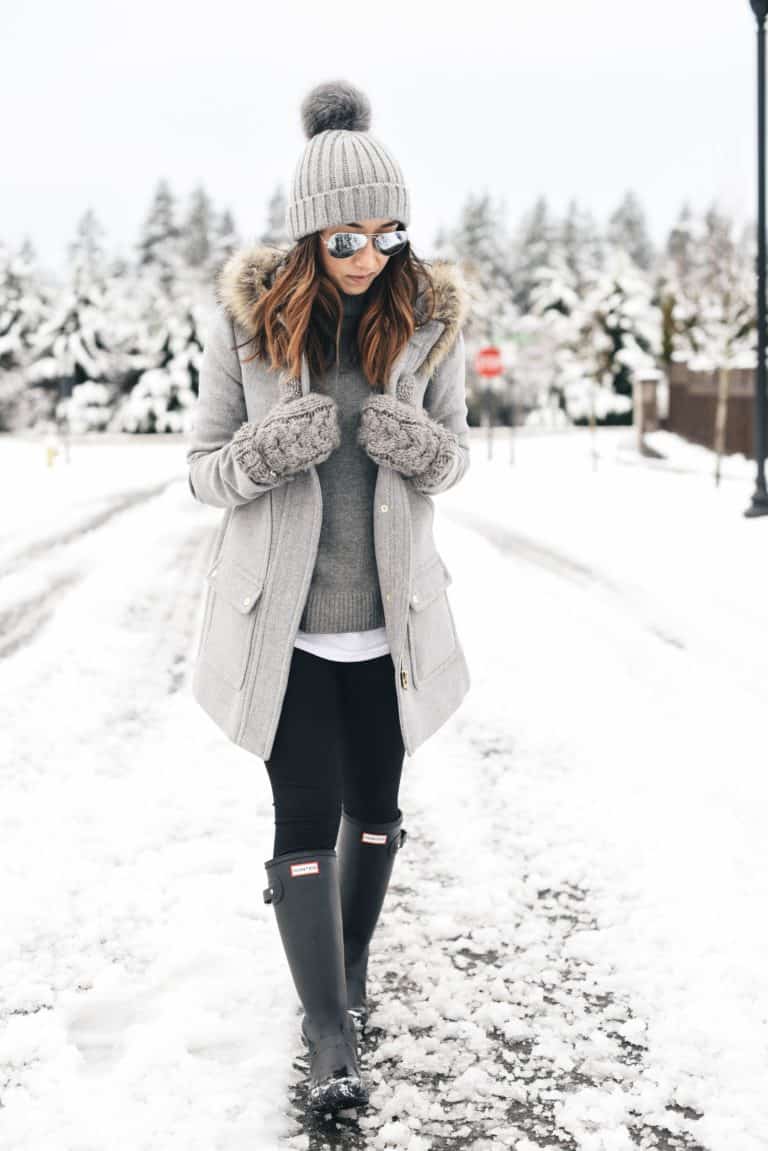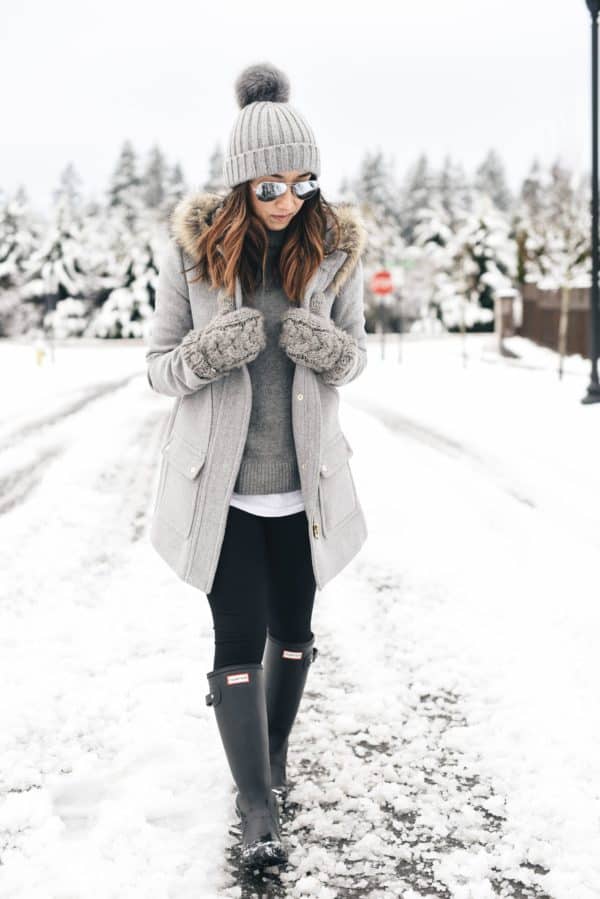 Winter is the best season to wear your black clothes without having no one judging you! So make the best of winter and rock some all-black outfits.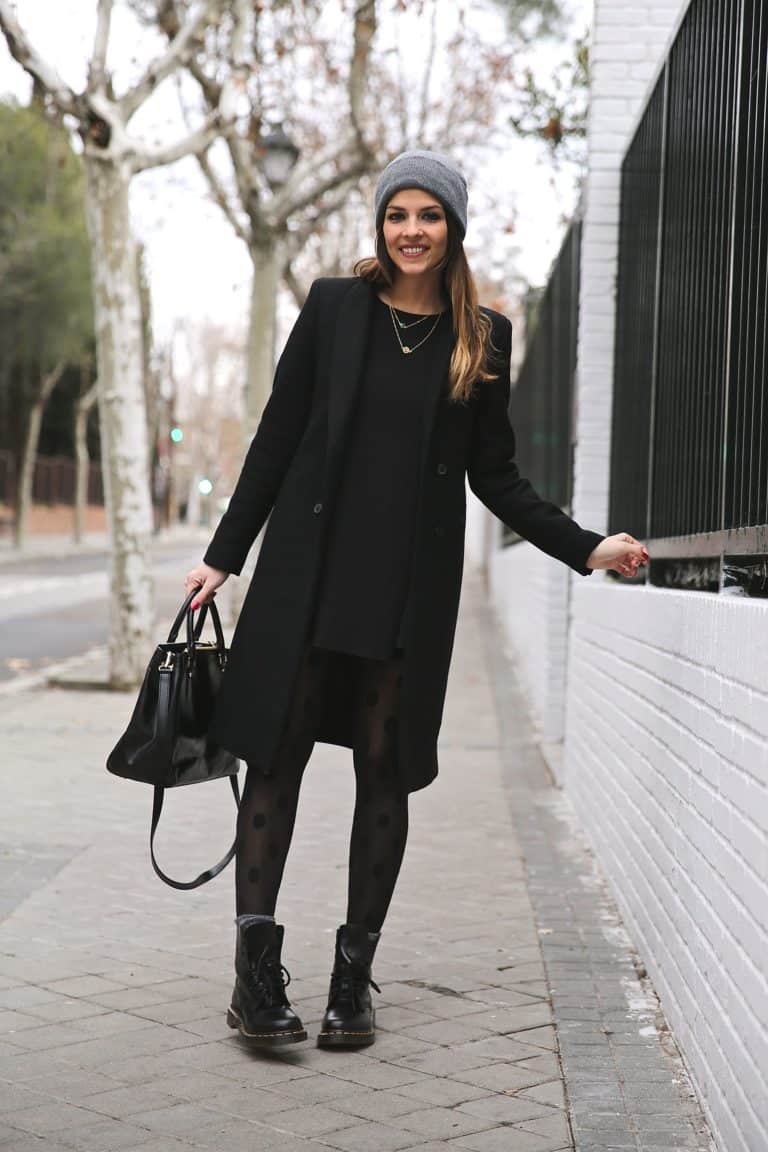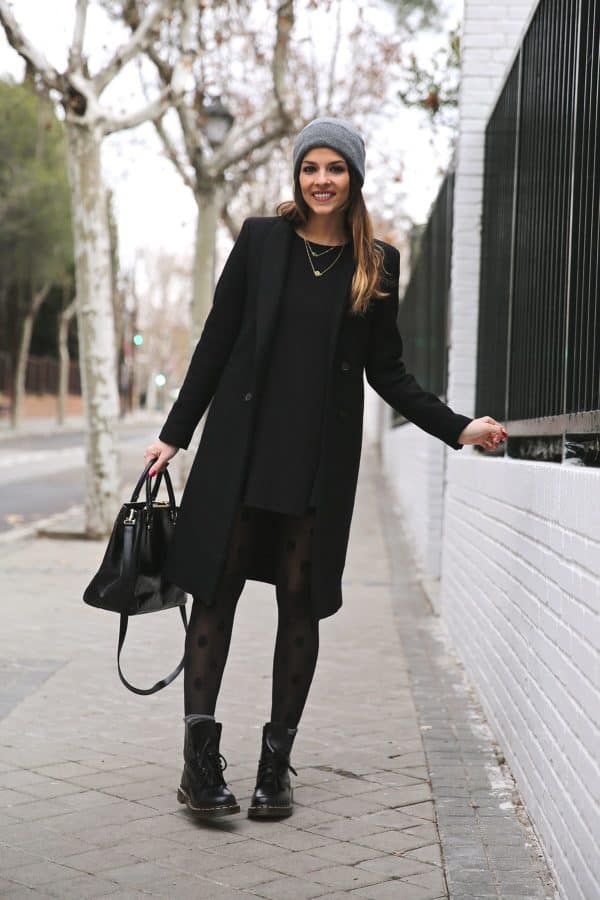 If you want to look different from the rest of the crowd I suggest you to wear a dress over pants. This shirt dress looks fascinating over the black leather pants and the over-the-knee boots. Don't you think it's an amazing outfit to try this season?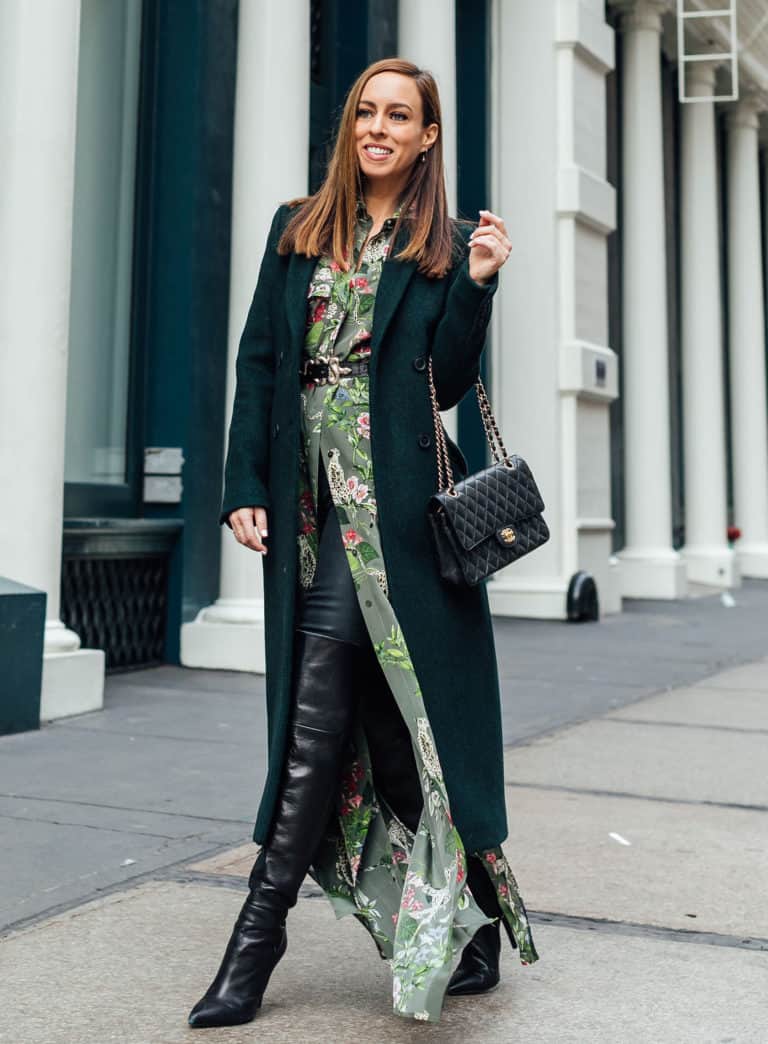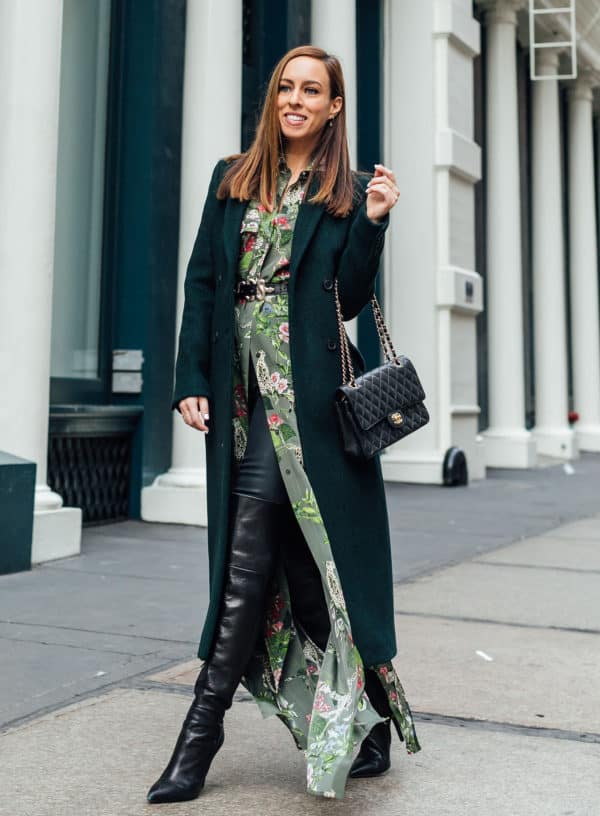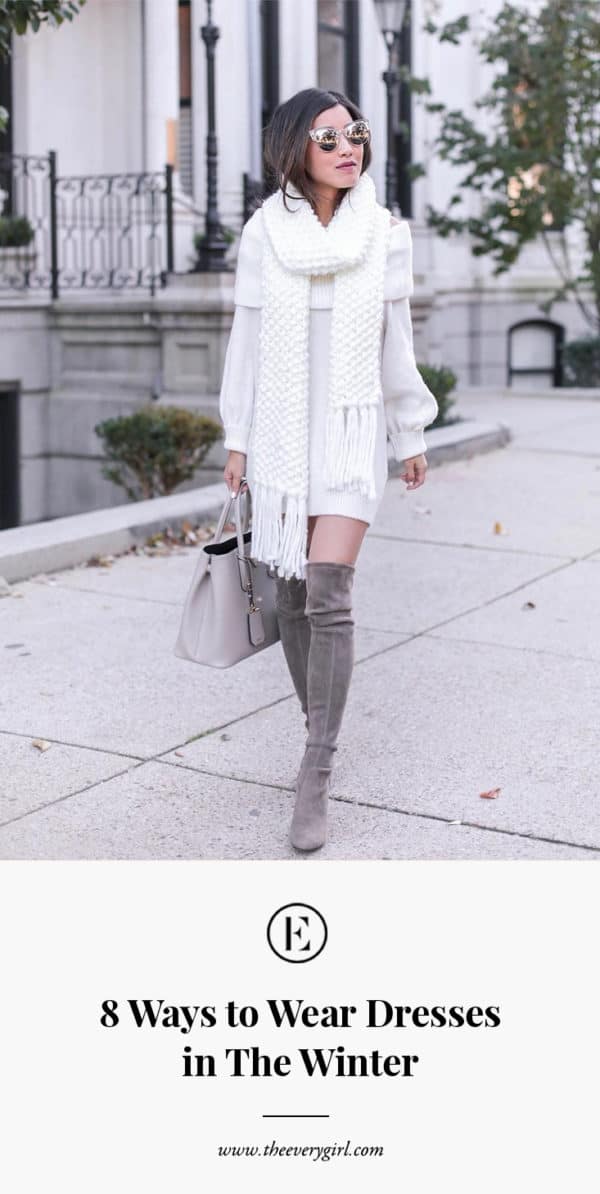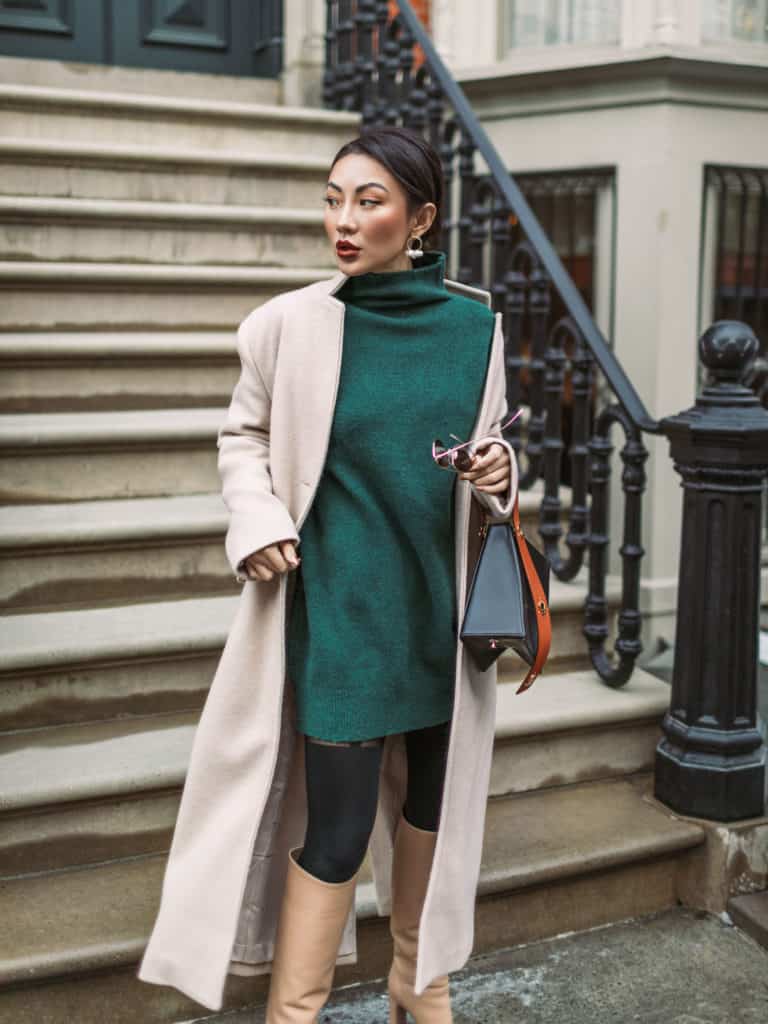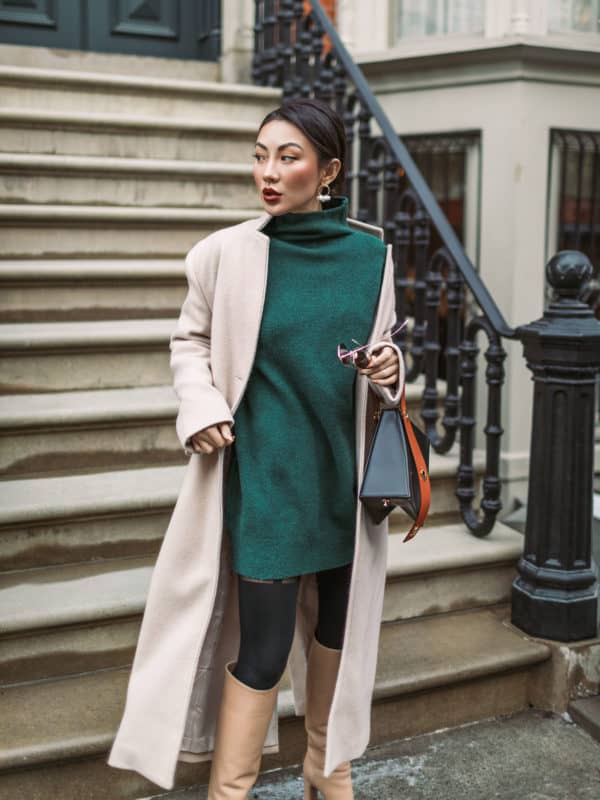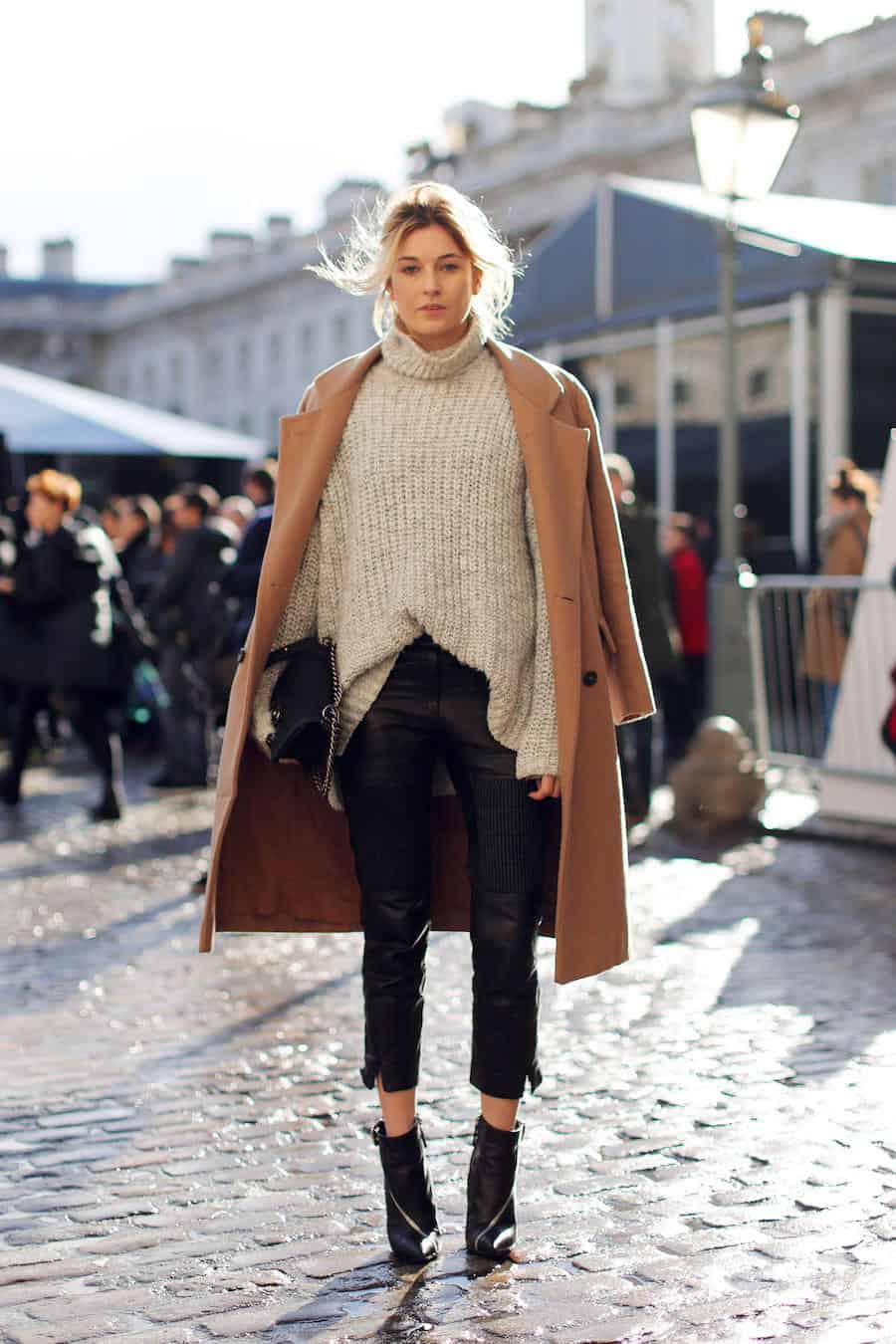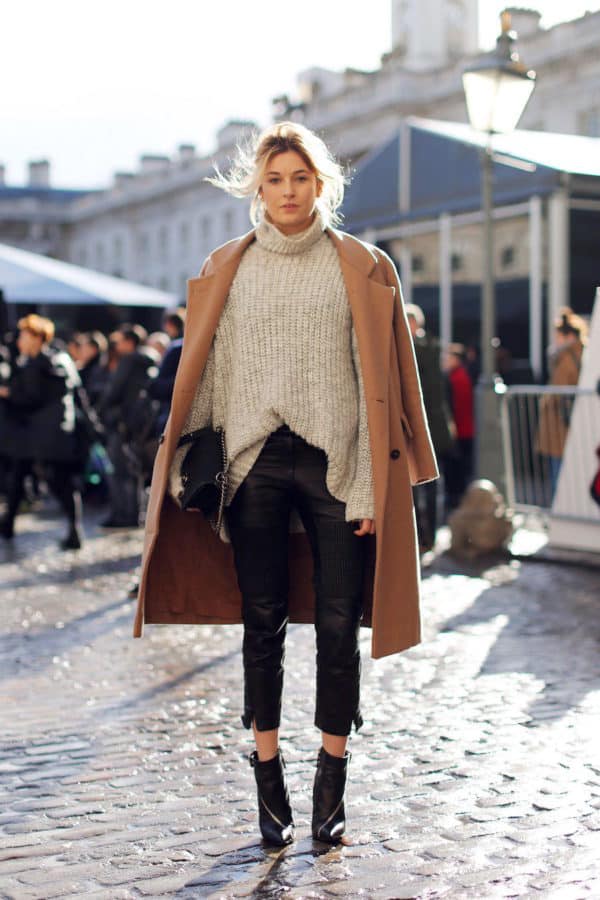 Winter is long enough to give all of these outfits a try, so don't wait anymore but start with some of your favorite winter looks and impress everyone with your great winter fashion choices!