Working on a budget for Valentine's Day means you have to get a bit more creative with your romantic surprises, but never fear—here's an awesome list of great surprises that your sweetheart is going to love (as will your wallet). Channel your imagination and make for a Valentine's Day that the both of you will remember for years to come.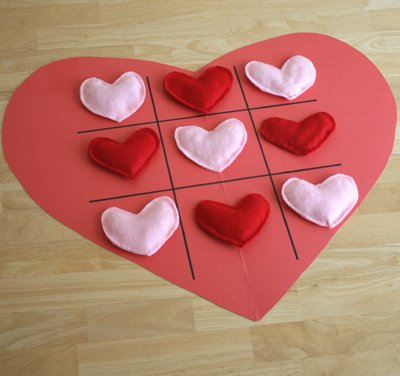 source
Stick to the Classics
Classic are popular for a reason, so don't avoid the idea of flowers or candy. Grab some inexpensive but beautiful roses for Valentine's Day that will pay tribute to this longstanding Valentine's tradition. Nothing sets a romantic tone like the deep red hue of fragrant flower petals, and a delivery to the office will definitely increase the romance factor on this special occasion. Sweeten the deal by adding some fresh, home baked cookies as well.
An At-Home Bistro
Skip the reservations and transform your dining room into an at-home bistro for your honey. Cook all of their favorites, or plan the menu around a list of aphrodisiac items that should really get your blood pumping. Think oysters, red wine, and chocolate cake; all of those items are a good starting point for the makings of a romantic Valentine's Day dinner for two. If you're really not looking forward to cooking or your culinary skills are a touch under chef extraordinaire, consider ordering in. Beware that restaurants may not be doing takeout orders on one of the busiest nights of the year for their industry.
A Movie Night
Going to the movie theater is becoming more and more of a luxury as time goes on. With tiny boxes of candy costing more than a meal at some restaurants, heading to the cinema can be an expensive venture. Instead of taking your sweetheart to the movies, plan a movie night at home. Turn your living room floor into a pillow mountain of sorts using all the cushions you can find in your house. Lay on top of your soft cushions eating some freshly popped popcorn—might I suggest watching one of the classic romantic movies like "Casablanca" or "Gone with the Wind?" Want to watch in the cozy comfort of your bed? Turn your bed into a fort complete with twinkle lights and lay under the covers cozied up and watching the movie from your laptop. This requires you to get close, and neither of you will mind when the movie gets forgotten about for other, more pressing matters.
Bring the Spa Home
Instead of booking an expensive couple's massage at a spa resort, bring the spa to your house for your valentine. It's pretty simple to put together a personal resort that will bring all the romance you need to your Valentine's Day evening. Grab some fluffy towels (white will better mimic the vibe of an actual massage parlor) and lay them out on the ground. Light some candles, grab a reed diffuser for some aromatherapy, and spend the evening working out the tension and stress of real life from your partner's muscles.
Become His Personal Bartenders
If your valentine is a spirits lover and has a collection of go-to cocktails, take it upon yourself to learn how to make their favorite libations. It'll definitely be cheaper than heading out to an expensive and overcrowded bar. You probably already know their go-to drinks, but if you want to experience some new things together, learn to make the classic cocktails. A Moscow mule, mojito, or a good Old Fashioned will definitely have you feeling warm and bubbly. You may even be able to impress when entertaining guests in the future.
Skinny Dipping at Home
Turn your evening into a surprise skinny dipping extravaganza. If you have a pool (and you live in a warm climate), strip down together and take a dip in the backyard. You can really blow his mind and already be waiting in the pool when he gets home. Lead him with a trail of rose petals out the back door and wait until he sees your wet and wild surprise. He'll be stripping down and joining you in no time. If you don't have a pool or if the idea of stripping down outdoors in the middle of winter makes you never want to celebrate Valentine's Day again, stick to a hot bath. Light some candles, add some bubbles, and wait for him to join you for a romantic evening.